Celebrate winter with this cute little snowman toilet paper roll craft that's perfect for preschoolers. It's a wonderful kids craft for a snow day!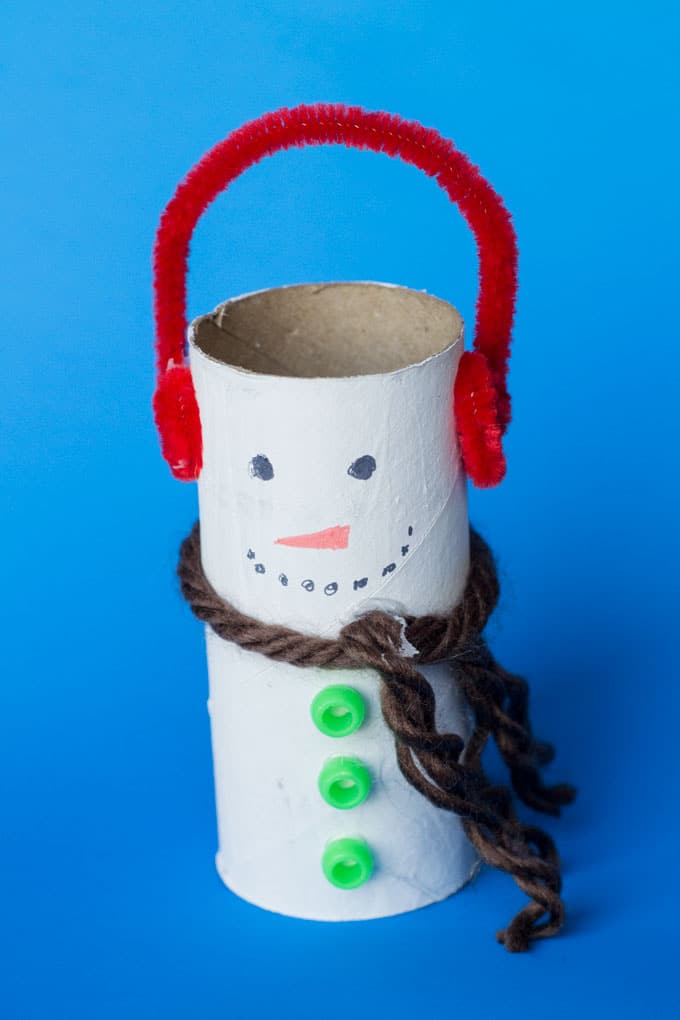 Easy Snowman Toilet Paper Roll Craft
We're into December now, and I still can't believe that we haven't had snow yet! We had a little sleet one day, but the fluffy white stuff we all adore as Christmas approaches? Zilch. Nada. And we're a little disappointed.
Since we can't play in the snow yet, we're having lots of fun with snowman crafts and sensory activities. This snowman toilet paper roll craft can be completed in about 15 minutes total, so it's a good one if your little guy or gal can't sit still for long.
Here's what you'll need: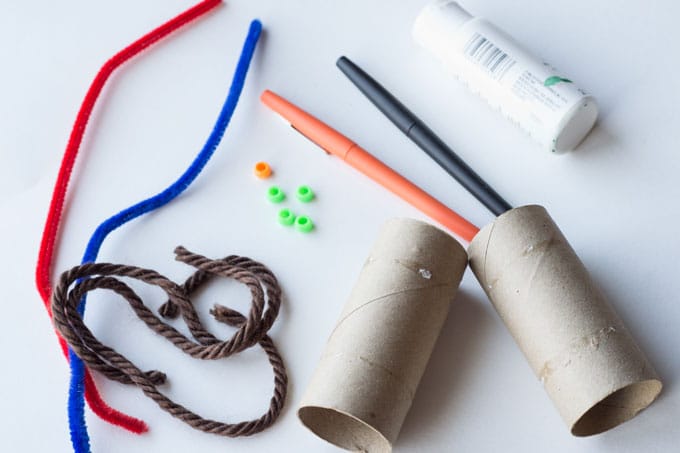 Materials for Snowman Toilet Paper Roll Craft:
Instructions:
1. Paint your toilet paper tube white. Alternatively, wrap it in plain paper or white construction paper.
2. Roll the ends of a pipe cleaner up on both sides to make a set of earmuffs.
3. Glue the earmuffs to the head, glue the beads down the body, and apply the yarn scarf around the middle. If you don't have yarn, you could also use ribbon, foam sheets, felt or even scrap fabric to create the scarf.
4. When the glue has dried on all the parts, draw on the face.
Pro tip: Actually place your nose in the middle of the snowman's face. Ha! Ours ended up being a little out of place, but it still turned out cute.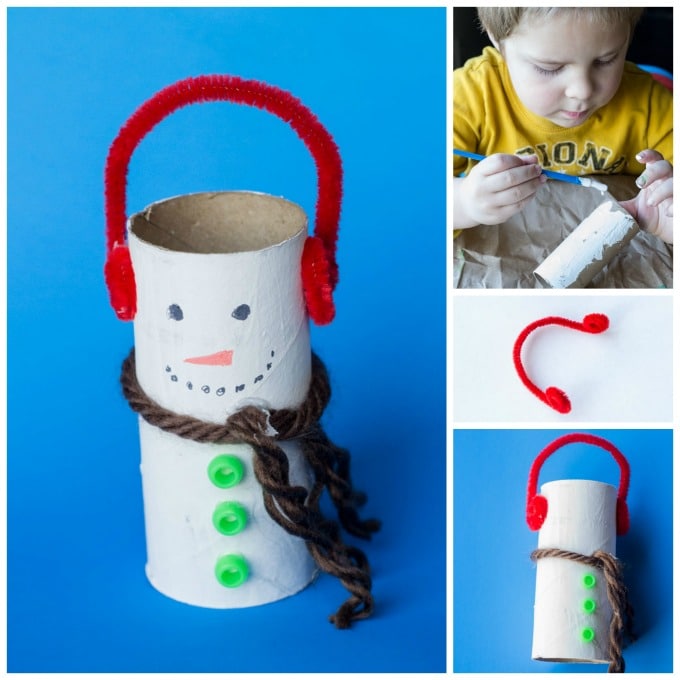 Cute, isn't it? For more snow day fun, check out these posts. Click the picture to be taken to the post.