We've done Elf on the Shelf a little bit here and there during previous years, but since this is the first year that our son is really *into it*, we're being pretty consistent about it. Here's where we'll share our 2016 elf on the shelf ideas. Keep in mind that the pictures may not be the greatest… I snap them on my cell phone.
Our elf's name is Marshall, by the way. Isn't that the most serious name for an elf that you've ever heard? Our son was all business when he chose that name last year!
Police Elf
Whatcha gonna do when they come for you? Obviously, since my husband works in law enforcement, we just had to do a police-themed elf day. Here he is surrounded by some of the kiddo's police cars. We got the police hat, radio and badge HERE and the sunglasses HERE.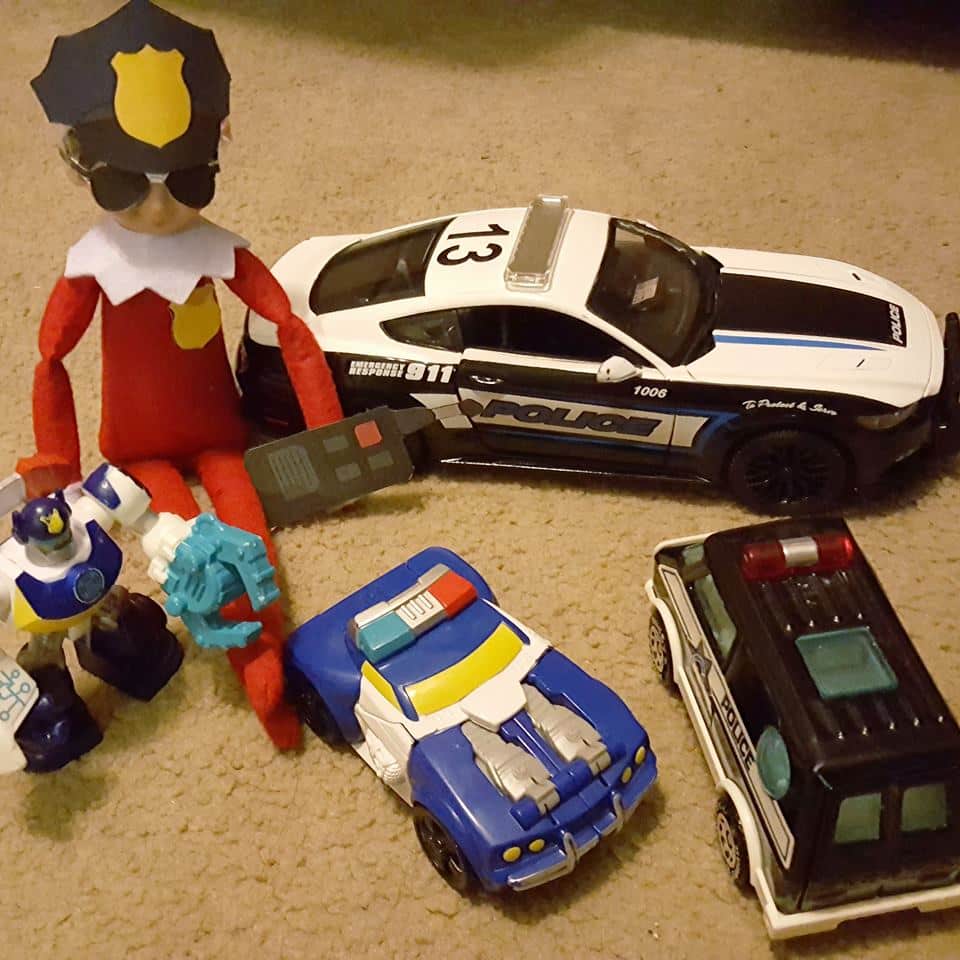 Elf Reads The Night Before Christmas
As it happens, I don't think the Transformers had yet heard the classic Christmas tale. We have THIS VERSION of The Night Before Christmas, and I highly recommend it. The illustrations are beautiful and old-fashioned. Marshall took it upon himself to teach the autobots all about good old Saint Nick.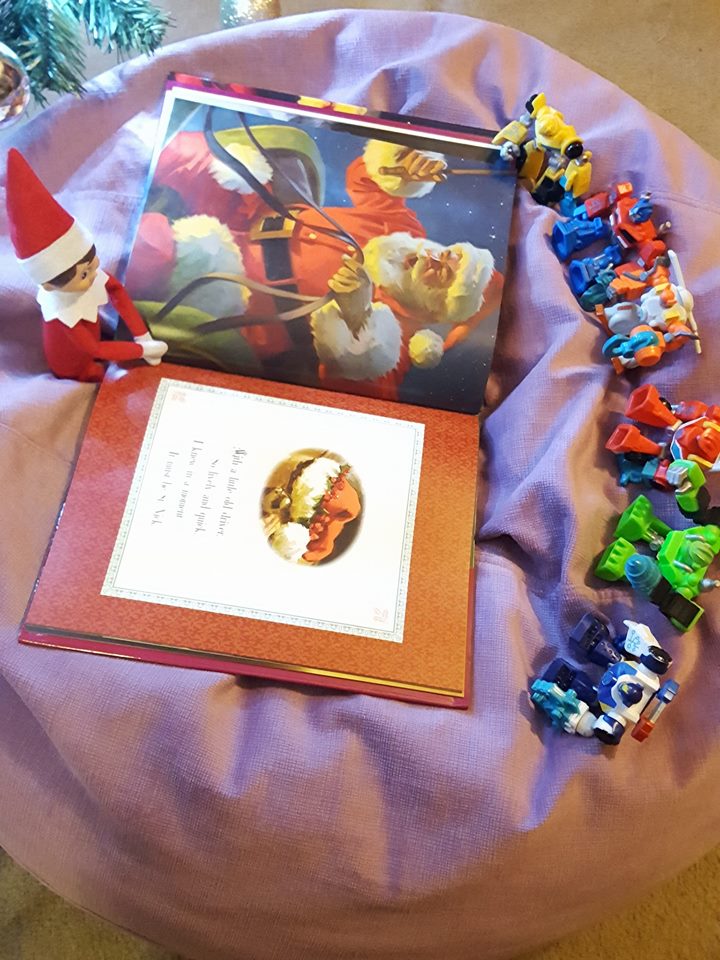 Elf Becomes a Minion
Marshall brought our son a little gift – a Minion playdough set! He also decided to get into character by dressing up as a minion. Fun!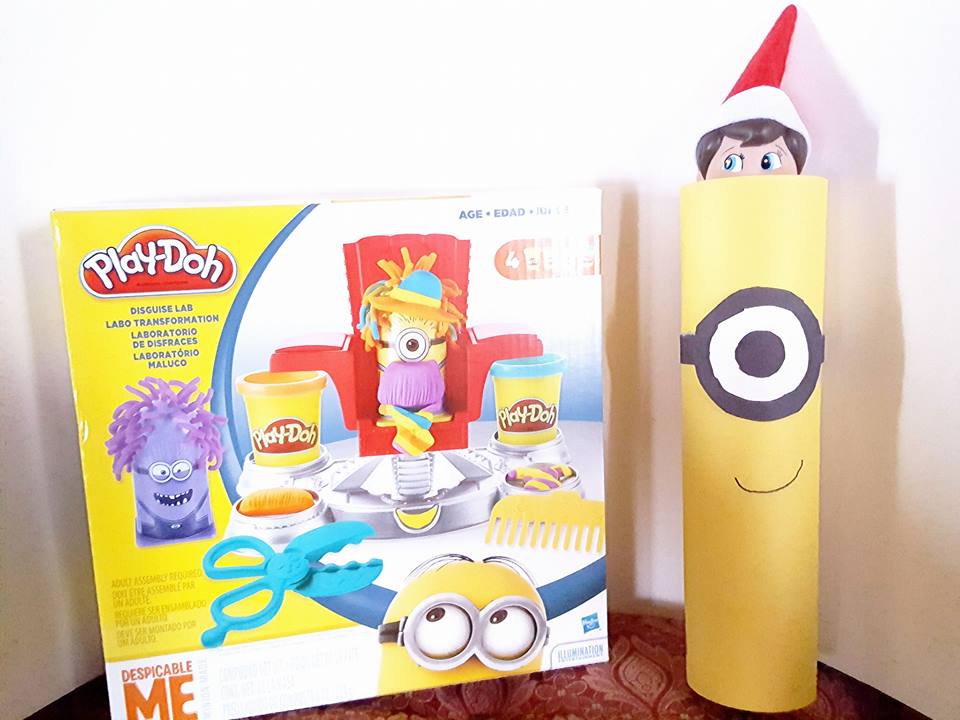 We'll update this as we add more ideas!
Hi! I'm Donella. Welcome to Glue Sticks and Gumdrops, where I blog about crafts for kids, kid-friendly recipes, and meals for families with a bit of parenting and party ideas sprinkled in. I am a mom to one amazing (and active) little boy, and I'm married to a deputy. As you can imagine, our lives are hectic, but sitting down to a family meal or making a craft together is our way of connecting with each other.
Latest posts by Donella Crigger (see all)