Buying a gift for a preschool child? Not only do you want a fun, engaging gift, but you also want one that's going to last. You need a gift that he will play with for more than a day or two, right? Here are 27 amazingly fun toys for preschool boys that are perfect gifts for birthdays, Christmas and just because.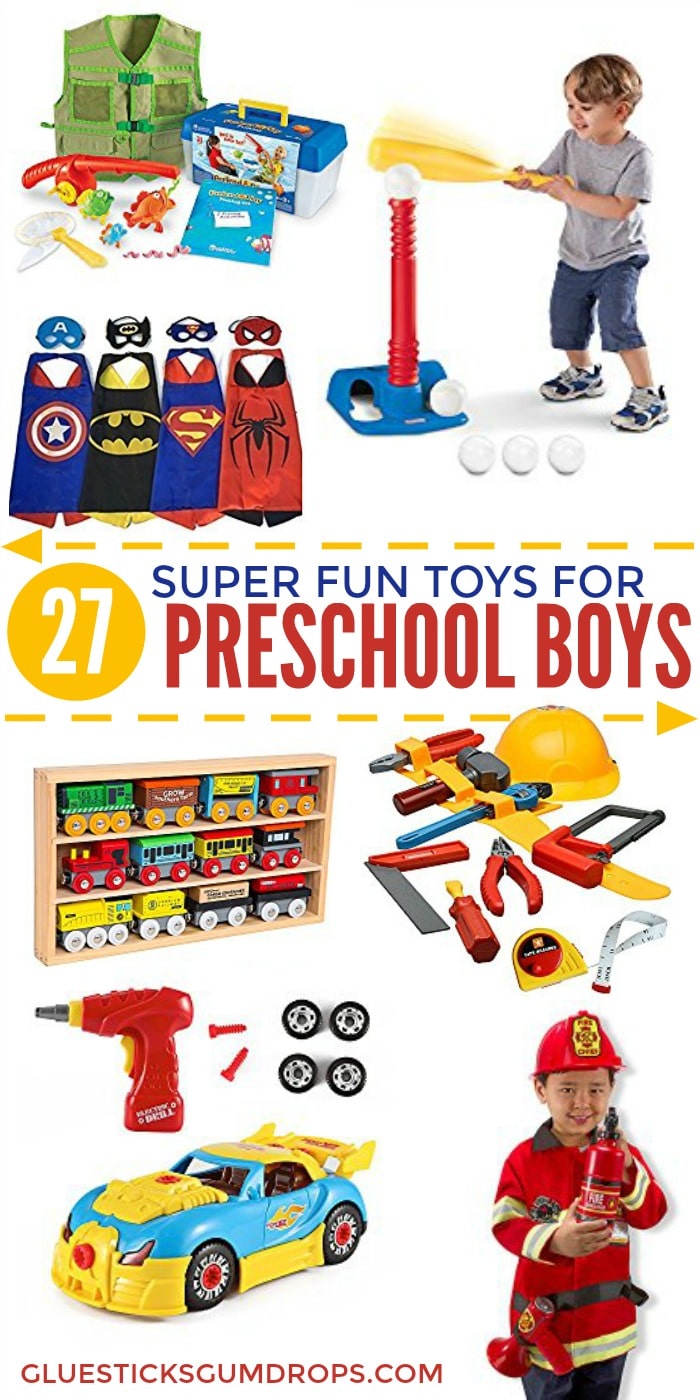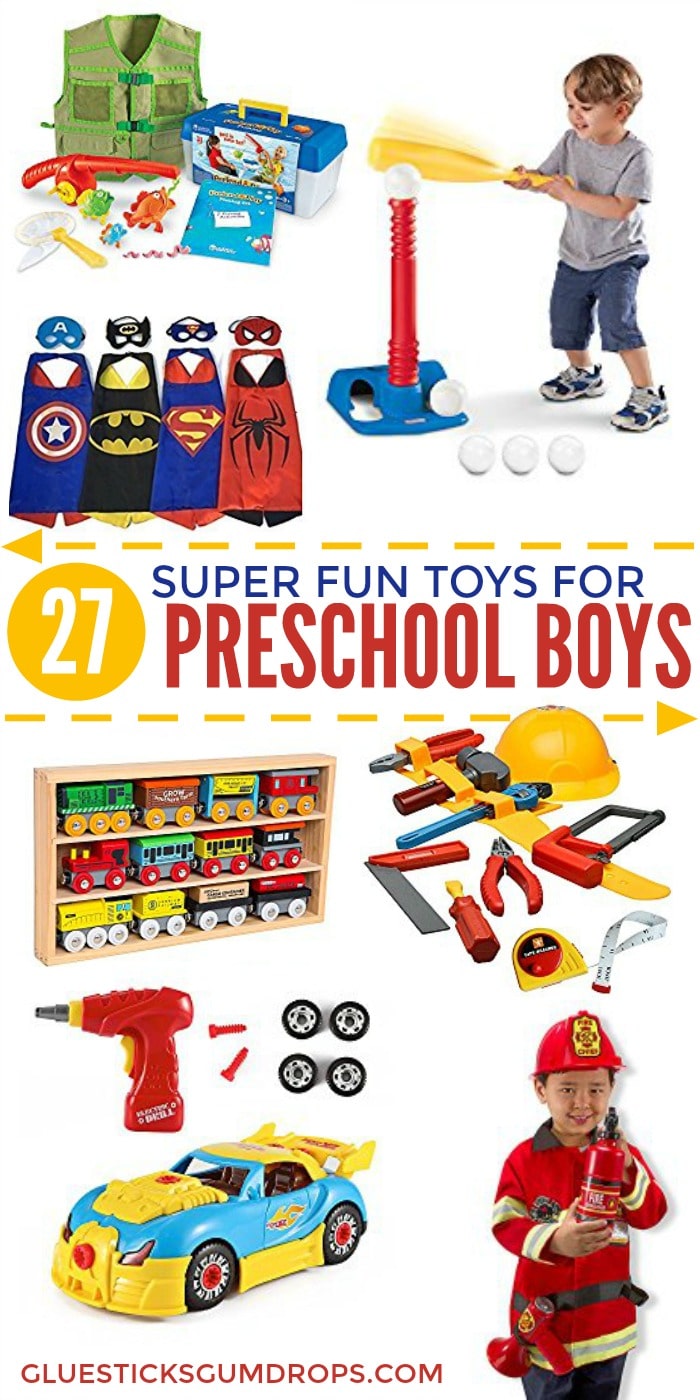 Awesome Toys for Preschool Boys
My preschooler loves toys, but some only capture his attention for a few minutes. We've wasted quite a bit on toys that he's into one moment but not the next. Now, we try to stick with toys that he'll play with for months or years.
We do that by choosing toys that:
(1) Help him learn. We don't stick to only educational toys, because let's face it, sometimes a kid just wants to push a car around and make 'vroom noises while he plays. But we do tend towards educational toys for the larger, more expensive toys, because he's still at that age where learning is FUN. He's never thought of learning his ABCs, numbers, colors and more as a chore — the right toys and activities make it a blast.
(2) Inspire creativity and imagination. Some days you have to don your superhero cape to go out and save the universe. Other days, you might want to go pretend camping in the living room with your dog. And other days still, you might want to be a fireman putting out a blazing fire to save someone's life. Role playing and pretend play are so important at this stage, so we do our best to encourage it!
(3) Last a long time. Durability is important because boys aren't exactly easy on their toys, right?
Here are some of our absolute favorite toys from preschool boys, ranging from dress-up and pretend play toys to educational options to good old fashioned cars, trains and tools. You can't go wrong with those! Just click on the picture for more information or to buy the toy.
Remember, with Amazon Prime, you can get free two-day shipping. And if you don't have Prime, sign up for the free trial. Try Amazon Prime 30-Day Free Trial.
We couldn't live without it!
If you enjoyed this list of fun toys for preschool boys, check out these boy-friendly gift ideas: