Whether you're stuck indoors and need an engaging activity, or you want to keep the kids learning over winter break, these fun penguin activities are a great place to start! We all love penguins—they're totally adorable. They're also a great subject for study in the winter.
We've rounded up 16 of the best penguin learning activities for toddlers, preschoolers, and kindergarteners. Learn about shapes, numbers, and syllables all with a fun penguin theme. Study the penguin life cycle or learn how to draw a penguin!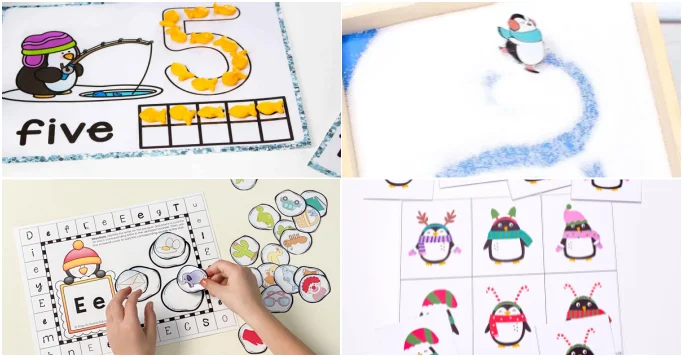 Educational Penguin Activities
Many of the activities pair beautifully with a penguin book such as Mr. Popper's Penguins (affiliate link) or How Do Penguins Play (affiliate)?
Get the winter fun started with one of these penguin activities today.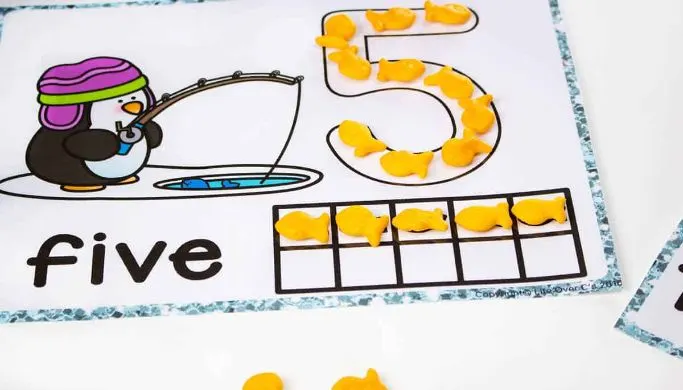 Use these penguin number mats to practice counting and number recognition for numbers 1-10. Kids can use playdough, goldfish, or other manipulatives for tracing the number shape and filling in the ten-frames. Snacks combined with learning is always fun! (via Life Over C's)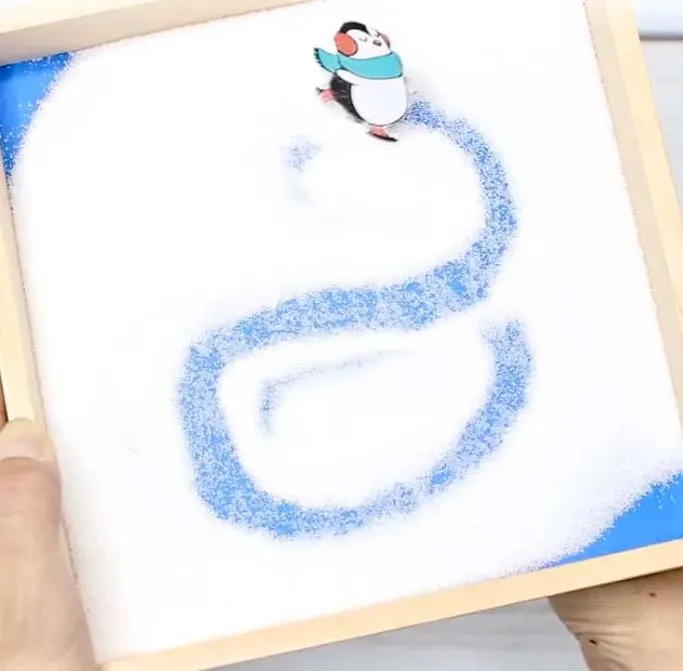 What a fun and creative way to practice letter formation! The penguin skates through the "snow" using a magnet on the back of the tray. Kids can use this to practice their numbers, too. It's so easy to make one of the trays yourself following the step-by-step tutorial from Hello, Wonderful.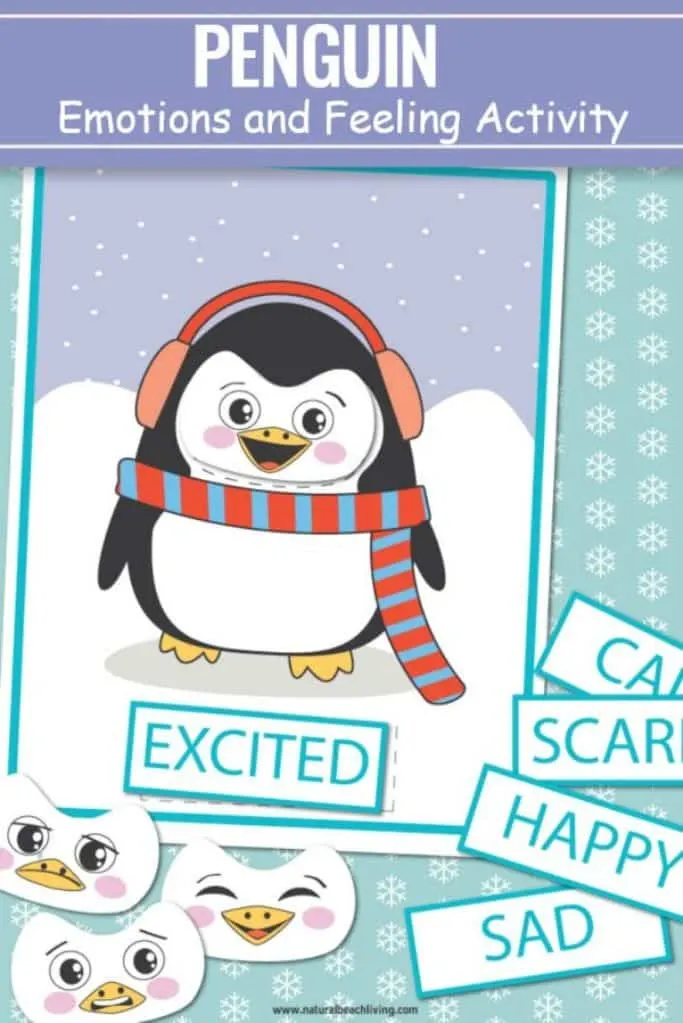 Help young children learn to recognize and understand feelings and emotions with this adorable penguin-themed emotions activity. Swap out the faces and match the emotion word to each to identify the emotions. (via Natural Beach Living)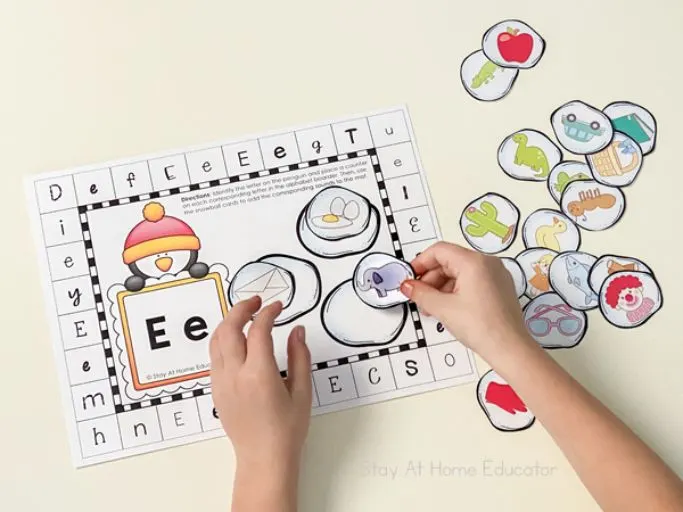 The letters in this find and cover activity are written in different fonts to help little ones recognize the different variations they may find in text. The cute penguin and snowball theme makes it that much more fun! (via Stay at Home Educator)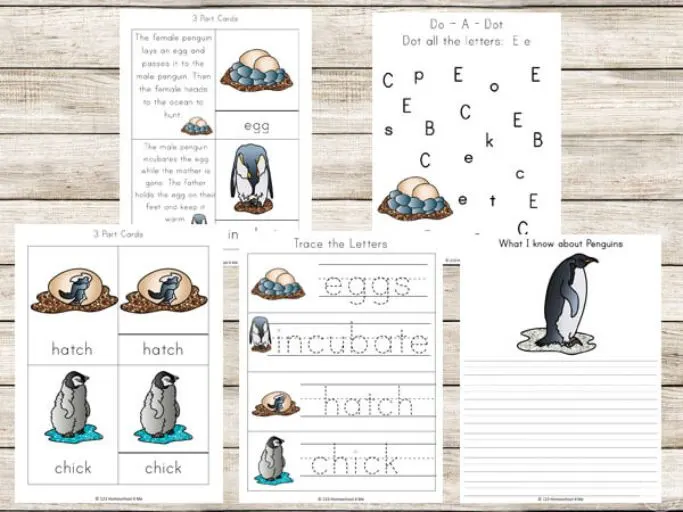 This is an incredible printable back of more than 70 pages (for free!) that will help kids learn all about penguins. Some of our favorites are the life cycle book, 3-part cards, and penguin-labeling activities. Use them for a winter theme in the classroom or in your homeschool to discover more about these incredible animals together. (via 123 Homeschool 4 Me)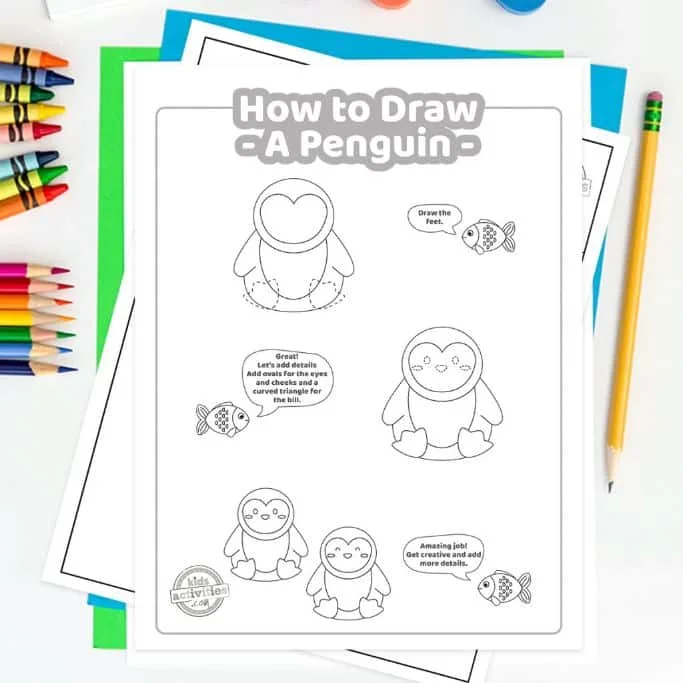 Drawing can be intimidating for some kids, but it's so easy to draw a penguin following these step-by-step directions. Kids will be so proud of themselves when they finish their penguin drawings! They can then color or paint them to finish their art. (via Kids Activities)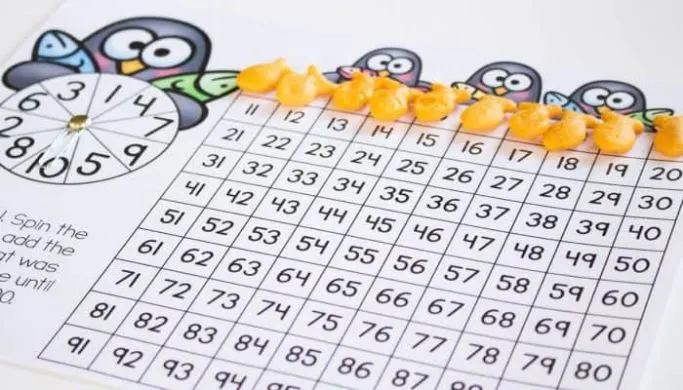 Addition facts are so much more fun to learn when there's an adorable penguin helping you out. With a hundreds chart and a fun spinner to encourage kids to practice adding, kids will master their numbers 1-100 in no time. Laminate and add this sheet to your math centers! (via Life Over C's)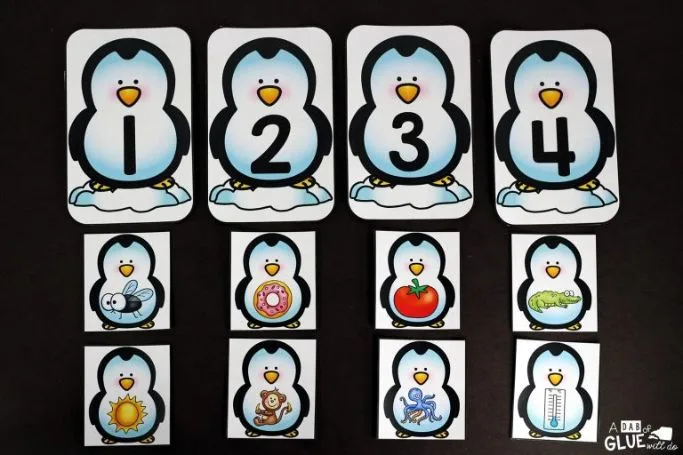 Learning syllables has never been easier or more adorable than with these cute little penguins! Sort the pictures into categories by determining if they have 1, 2, 3, or 4 syllables. Each word is represented by a picture, making this an easy activity for preschoolers and up. (via A Dab of Glue Will Do)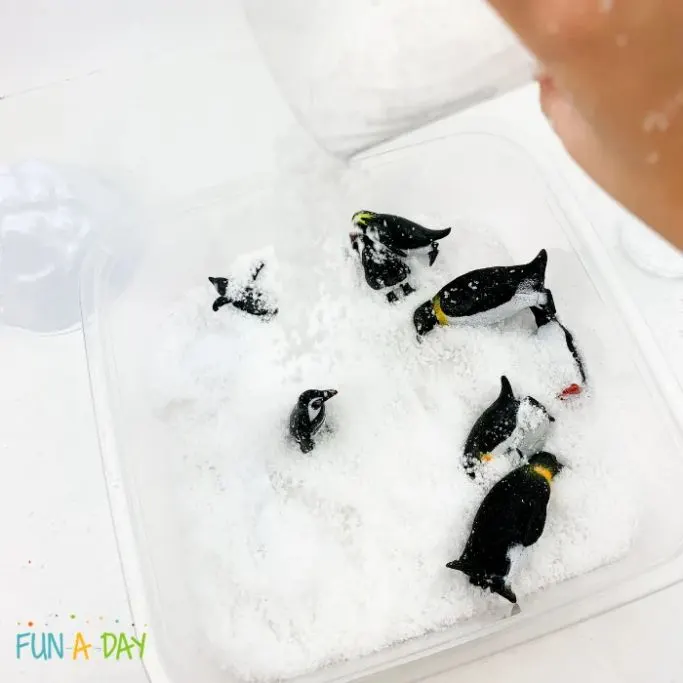 Sensory bins are fantastic for toddlers and preschoolers. They help kids learn to explore using their senses, problem-solving, decision-making, and more. This penguin-themed bin is perfect for a winter animals unit or just for fun. Make your own fake snow or use Instant Snow to fill the bin. (via Fun-a-Day)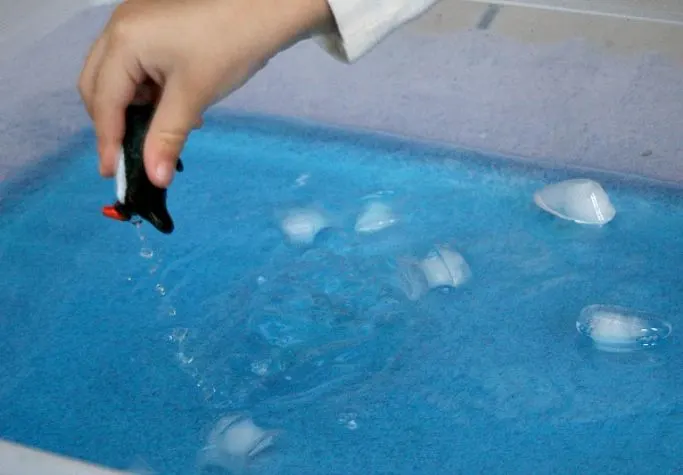 Try some penguin games, like this penguin sensory bin with colored water and ice! Use large dice to determine how many hops the penguin needs to make from one ice block to the next. These savory penguin snacks with crackers, cream cheese, olives, and carrots are super cute, too! (via Fantastic Fun and Learning)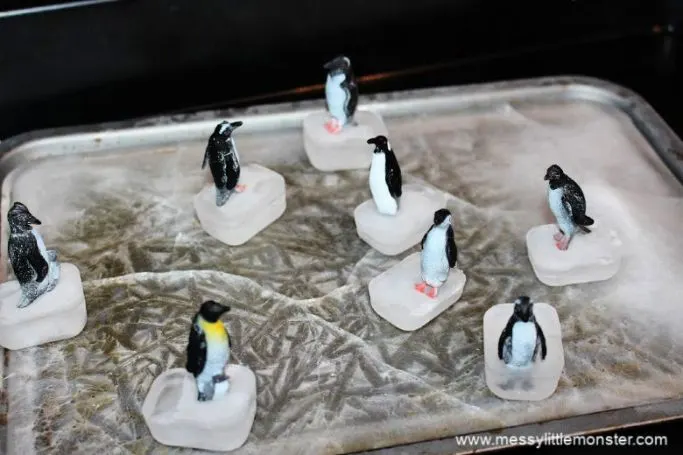 Create a mini ice rink for your toy penguins to skate on! This fun small world activity is sure to keep kids smiling as they skate their penguins around the pan. Turn this into an art activity by adding dye or paint to the water before freezing the ice cubes. (via Messy Little Monster)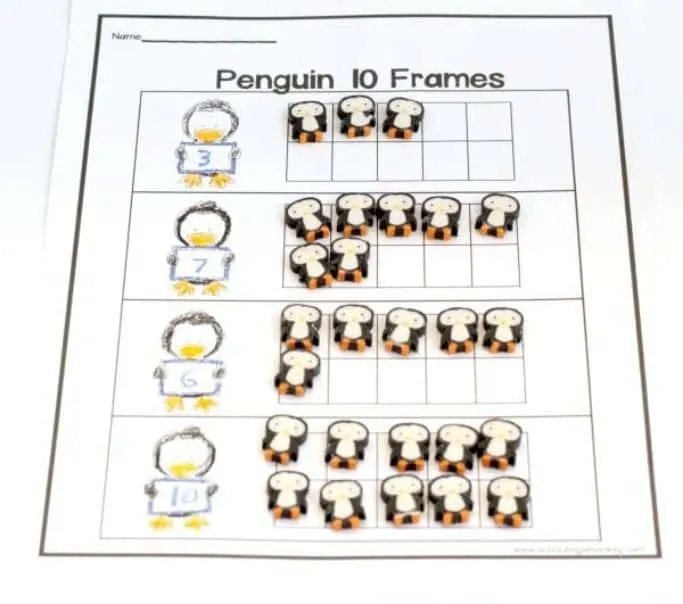 If you're working with ten-frames, all you need to do is add penguins to get started on this activity from Steamsational. Use pumpkin erasers, stickers, or any other markers you have on hand to practice counting and number recognition.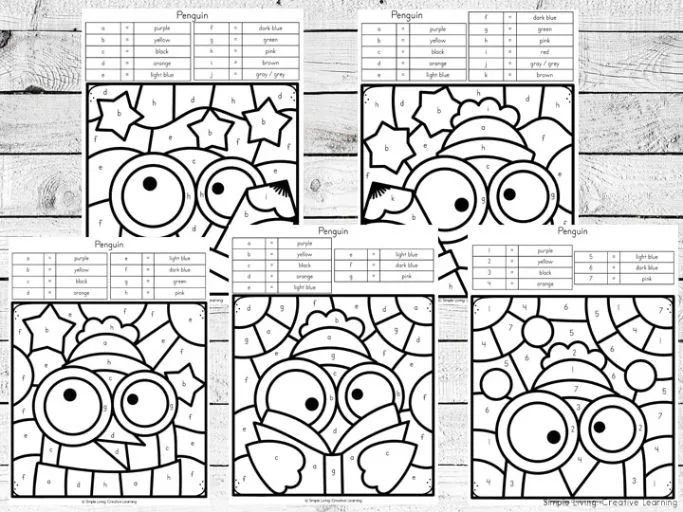 Color by number and color by letter printable worksheets are so much fun! Kids will love these coloring pages with a fun penguin theme. With bold lines and simple designs, they're easy enough for your toddlers and preschoolers. Color with crayons, markers, or even try watercolors for a fun change of pace. (via Simple Living Creative Learning)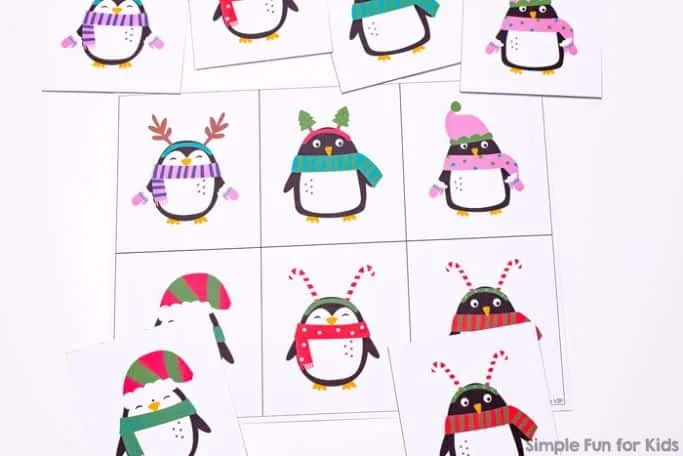 Moms, give your toddler or preschooler a cute penguin matching game to play with! The holiday-themed graphics make this a perfect choice for an engaging Christmas activity during December. (via Simple Fun for Kids)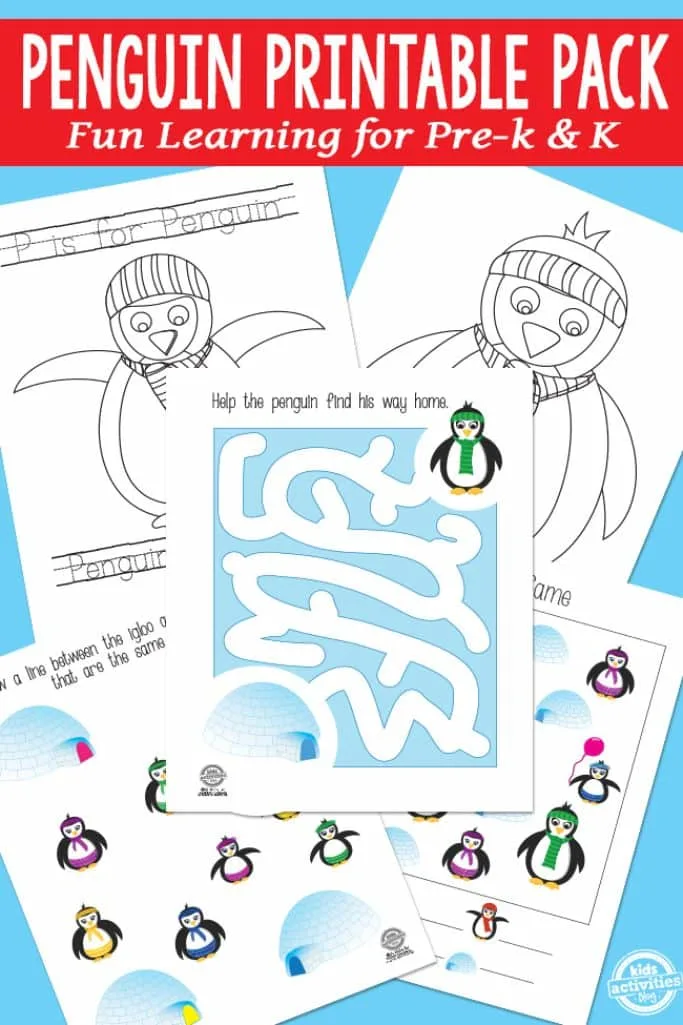 This printable fun pack includes a penguin maze, writing practice, color matching, coloring pages, and more. It would make a nice quiet-time activity, especially for holiday traveling in the car. (via Kids Activities)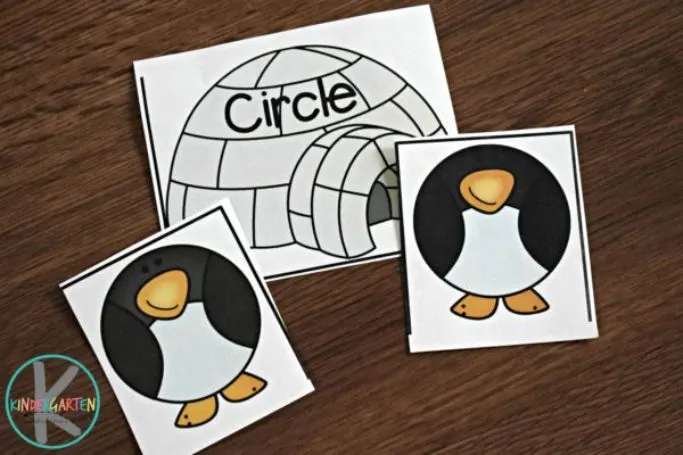 Practice shape recognition with these cute penguins in the shapes of octagons, triangles, ovals, circles, and more. What a cute math activity to work on early skills while having some winter-themed fun! (via Kindergarten Worksheets and Games)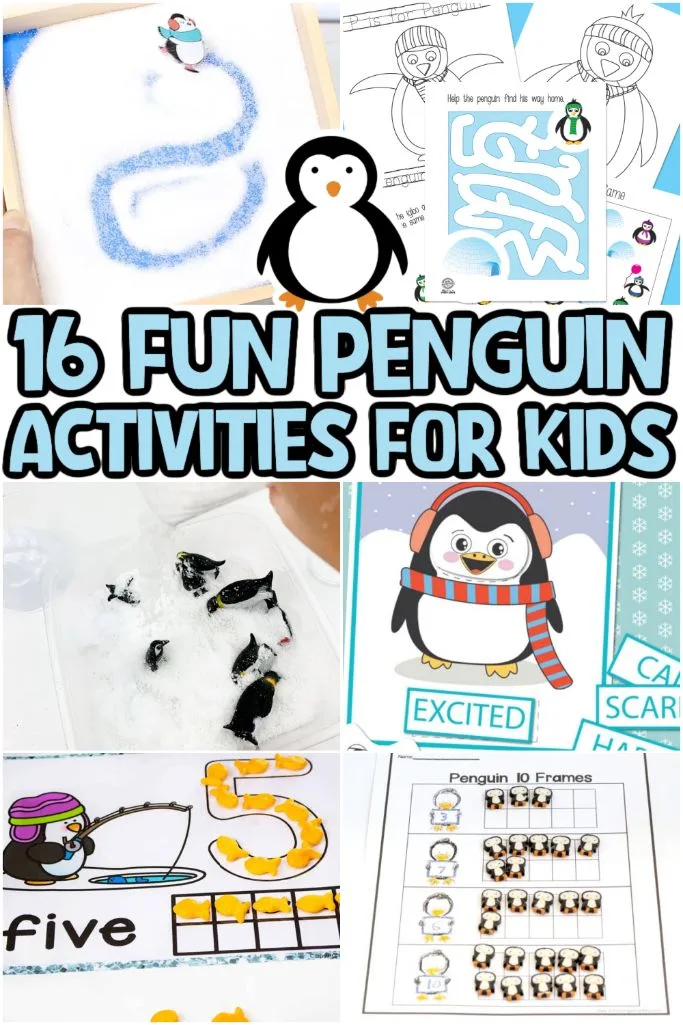 You can't go wrong with our list of 16 adorable penguin activities for kids. Whether you have an avid reader, a nature lover or just want to give your little one something fun and educational to do this winter break, these penguin-inspired projects will keep them busy all season long! From coloring pages to sensory bins and DIY games, we've got you covered. Pin this post so you'll be ready for Christmas break!
Don't miss our post on cute penguin crafts!