Inside: Here's a handy list of easy, smell-good sugar scrubs for your body and lips. These make great DIY gifts in a pinch, especially if you're on a budget.
It's down to the wire now. You need a gift FAST. Maybe you need several. Oh, and you're on a tight budget. Yikes!
Not all hope is lost.
We've made a big list of easy-to-make sugar scrubs that are perfect for gift-giving. They smell great and can be made in about 10 minutes or less in most cases.
All you need are a handful of ingredients, some small containers, and a little time to whip up thoughtful gifts for all the women on your list.
Let's get started!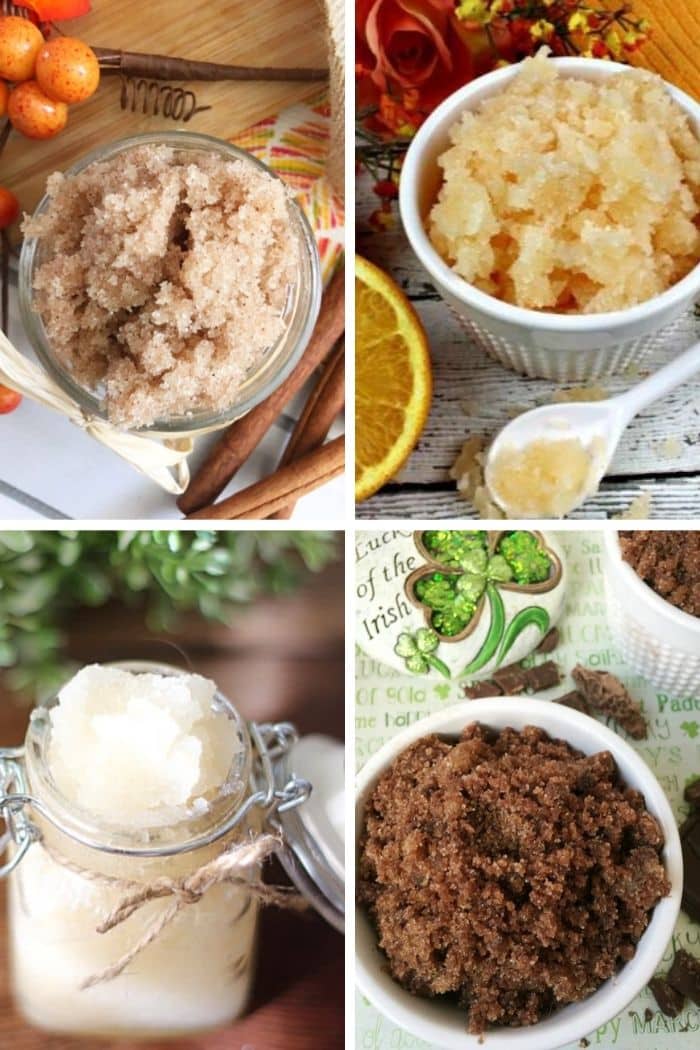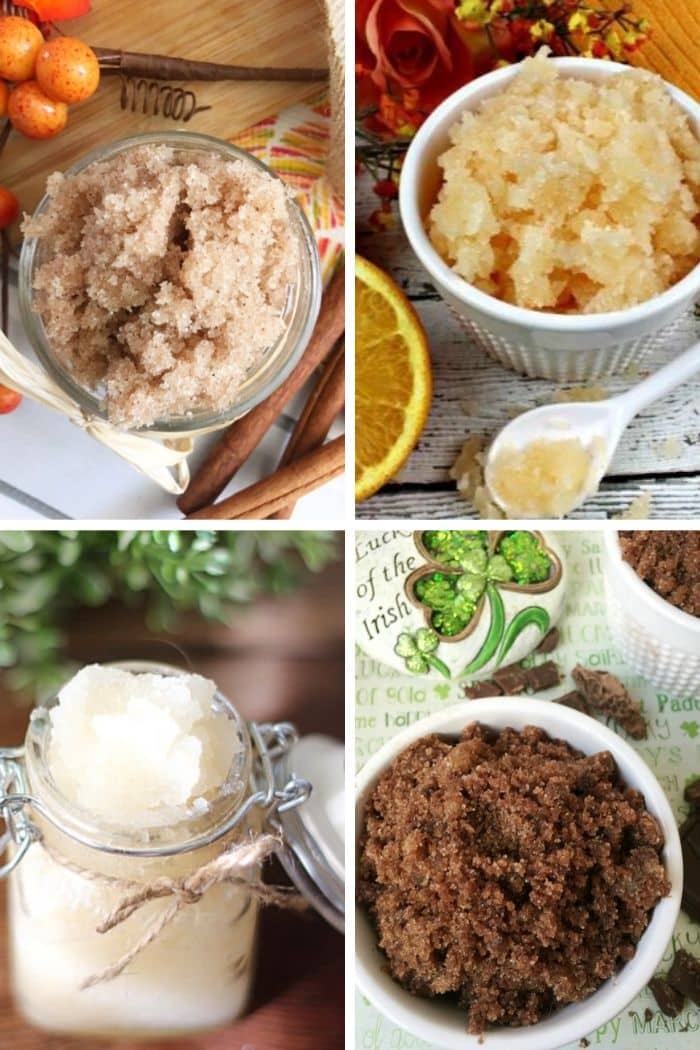 Body Sugar Scrub Recipes
Peppermint Sugar Scrub
This DIY Peppermint Sugar Scrub Gift by Mommy Made That is easy to make and so much fun as a DIY gift. The peppermint oil leaves an invigorating feeling and leaves you feeling pampered and fresh.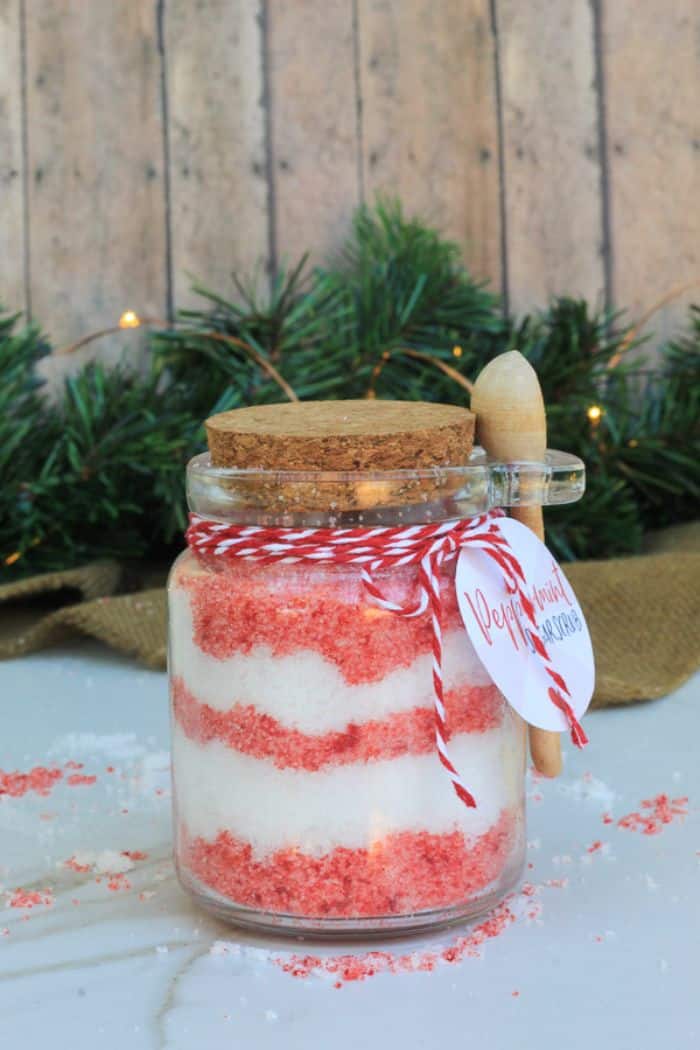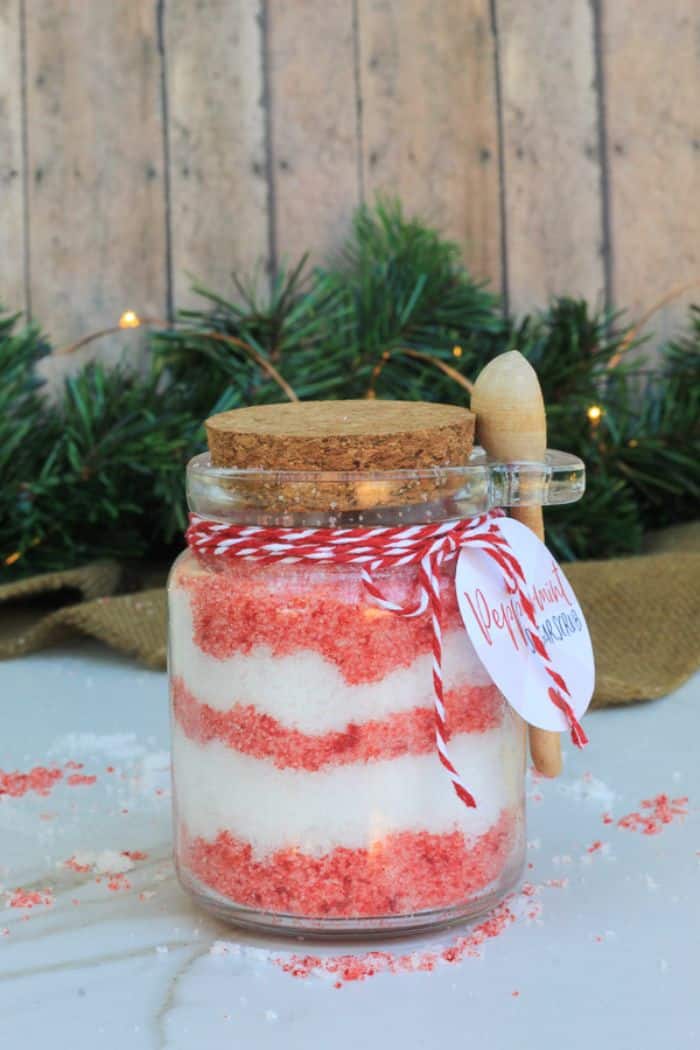 Gingerbread Sugar Scrub
This whipped gingerbread sugar scrub is a fantastic last minute DIY holiday gift idea. The recipe by Beauty Crafter only takes a few minutes to make and comes with free printable gingerbread sugar scrub labels so you can have these homemade Christmas presents ready for gifting in no time!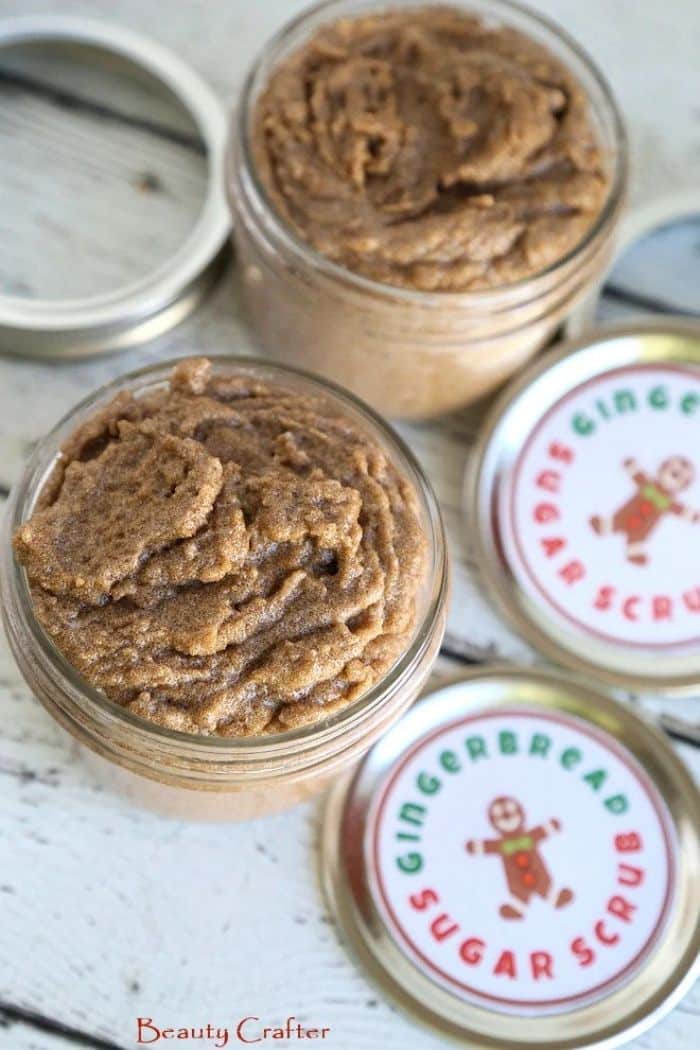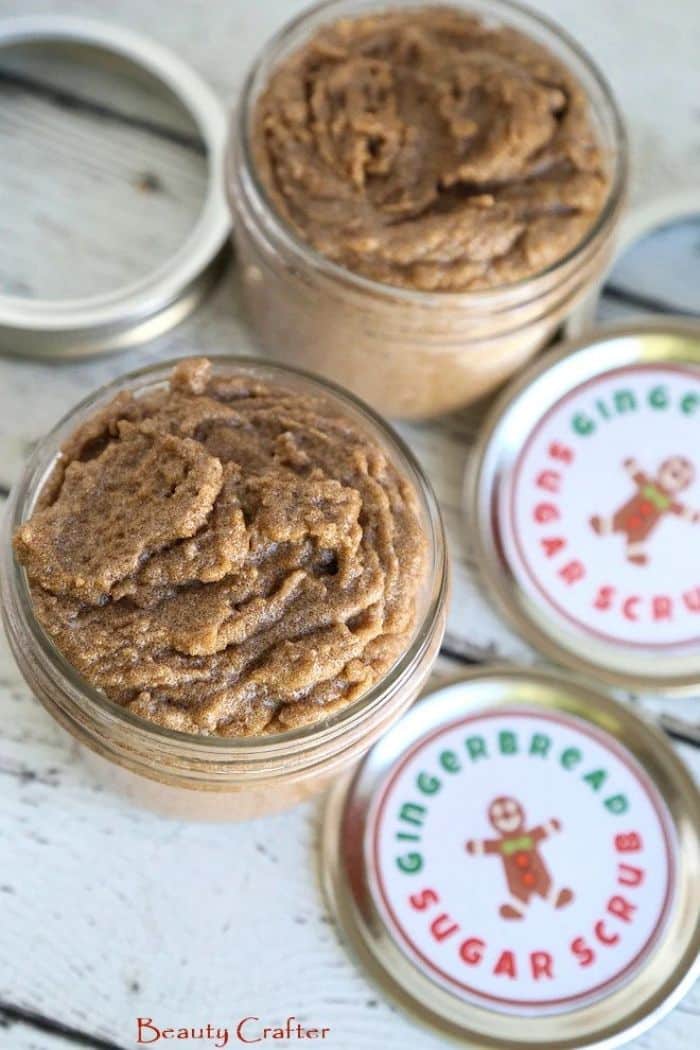 Brown Sugar Scrub
This 3-ingredient brown sugar scrub by Glue Sticks & Gumdrops is easy and inexpensive to make with just 3 all-natural ingredients.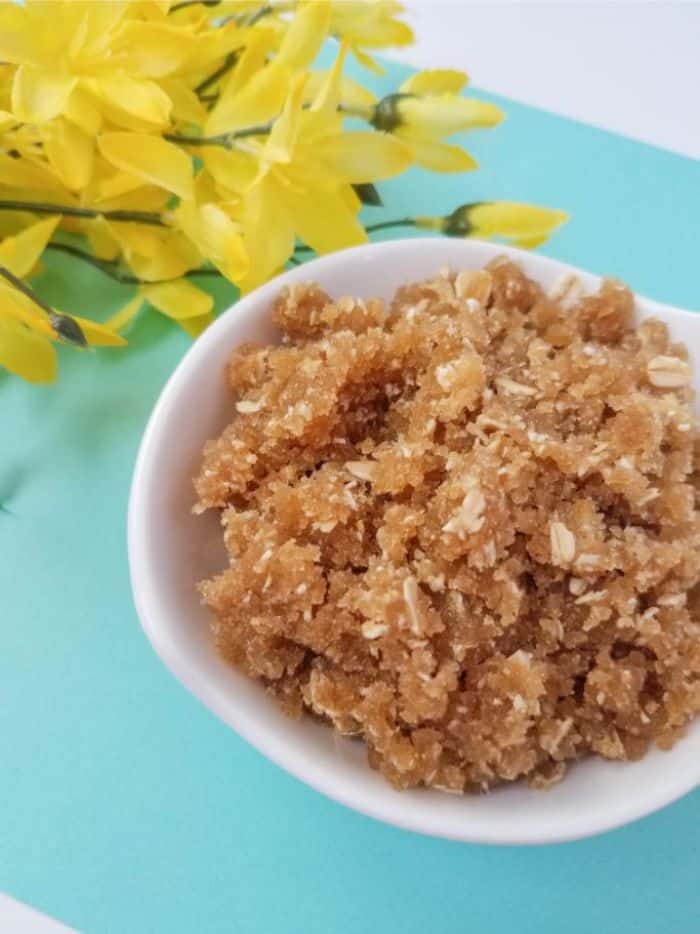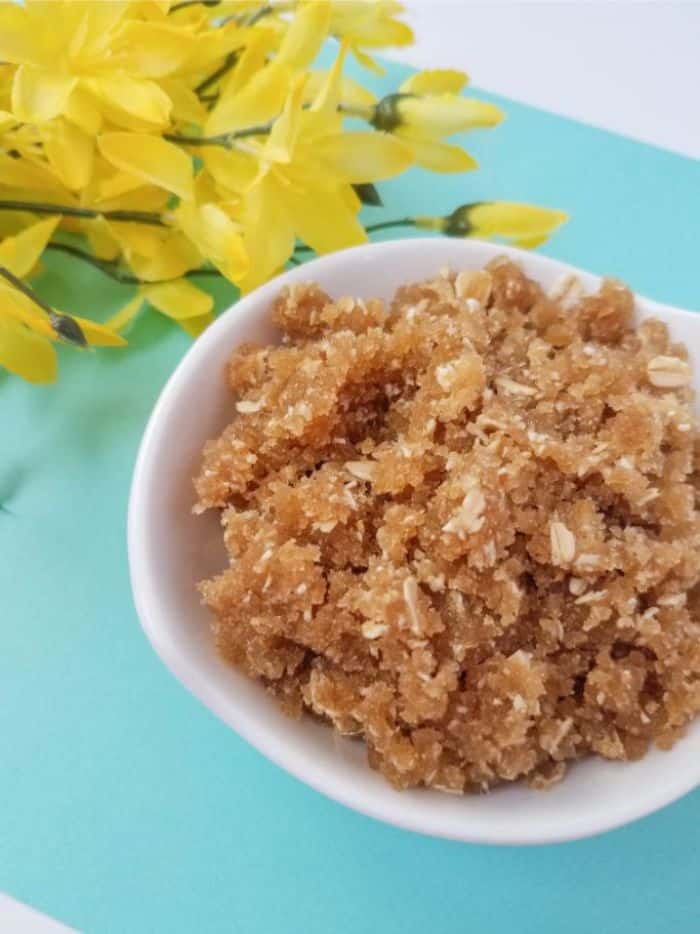 Sugar Cookie Body Scrub
This DIY Sugar Cookie Body Scrub by Sugar and Soul is made with sugar, coconut oil, and fragrance oil. You'll love how easily this 3-ingredient DIY gift comes together! Add it to a holiday gift basket with slippers, nail polish, and chocolate for a fun foot spa-themed gift!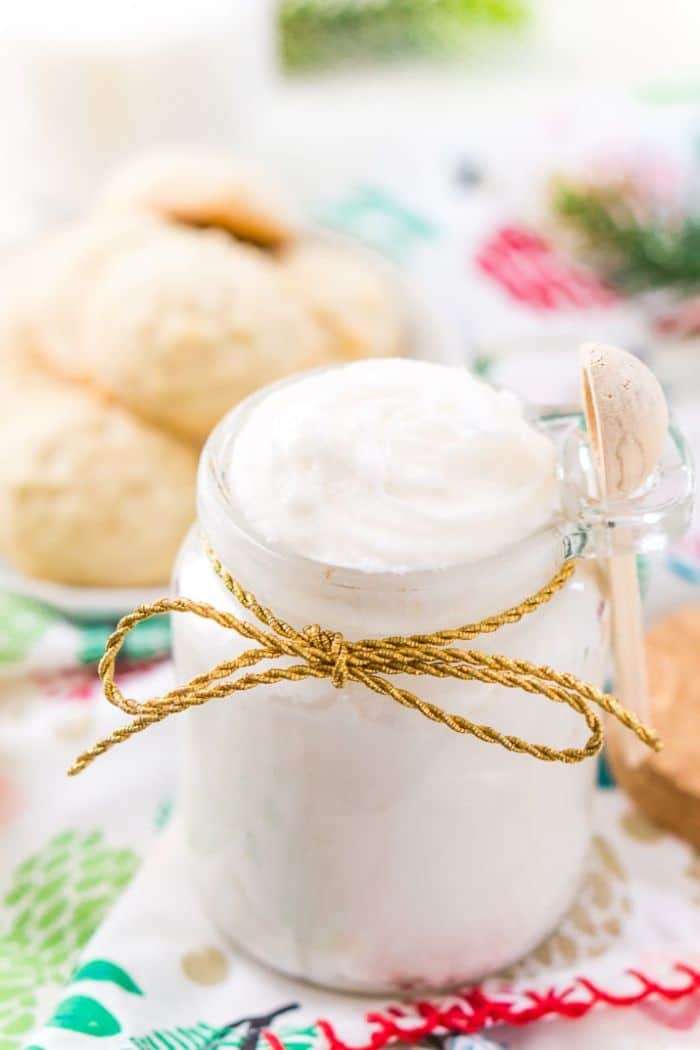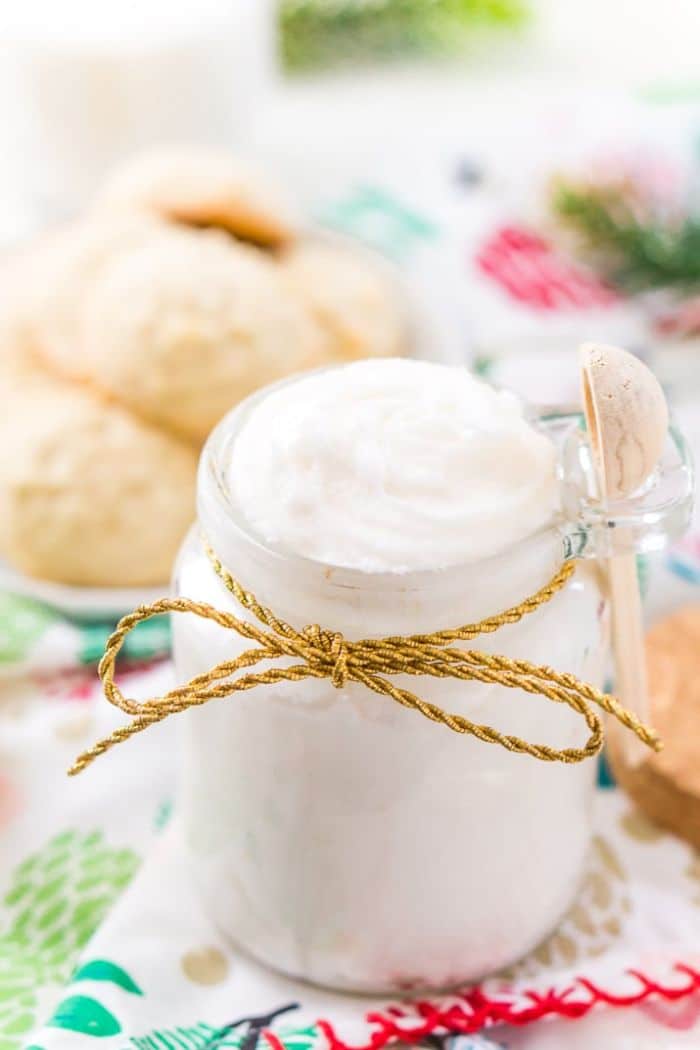 Pumpkin Spice Sugar Scrub
Fall and winter are the perfect times of year to use this Pumpkin Spice Sugar Scrub from About A Mom. It only takes a few minutes to make but lasts for weeks when stored properly.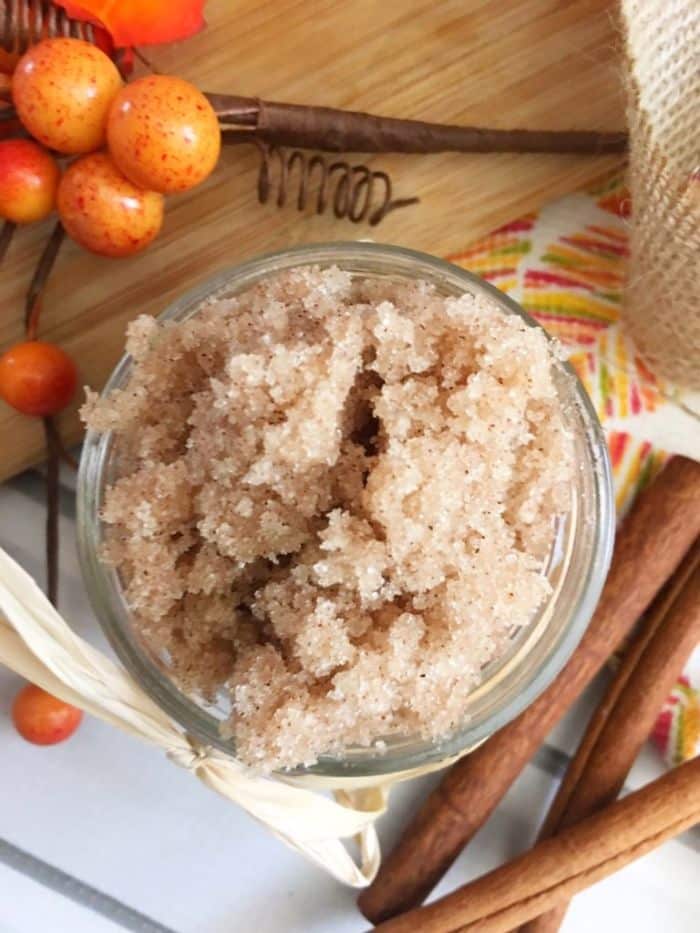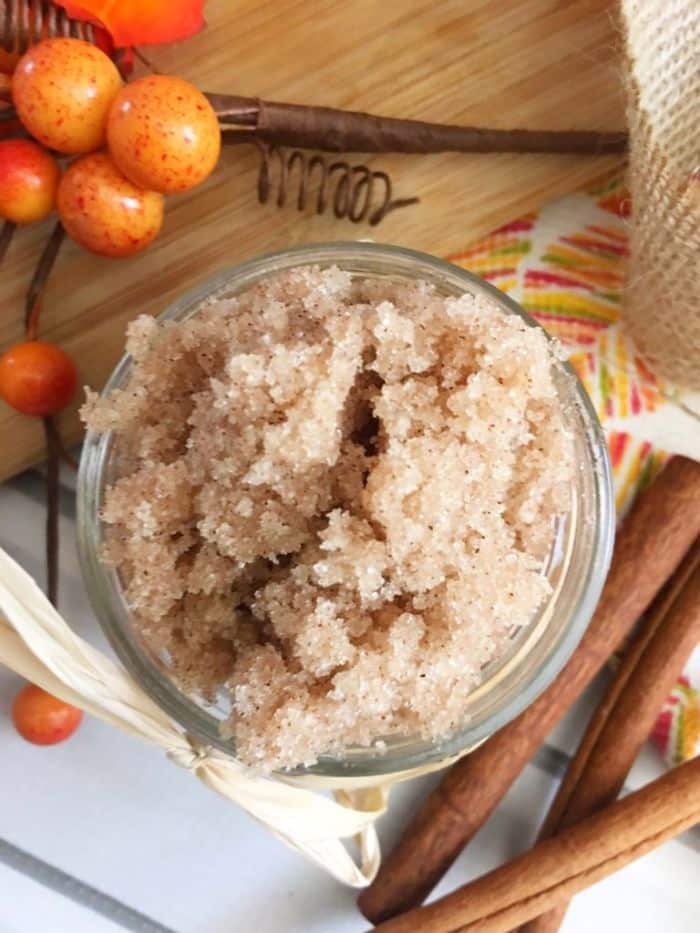 Lavender Sugar Scrub
Learn how to make the easiest and most nourishing lavender sugar scrub you have ever used. It has 3 simple ingredients and is perfect for sensitive skin. Maintaining smooth, healthier skin is easier than you think! By April Golightly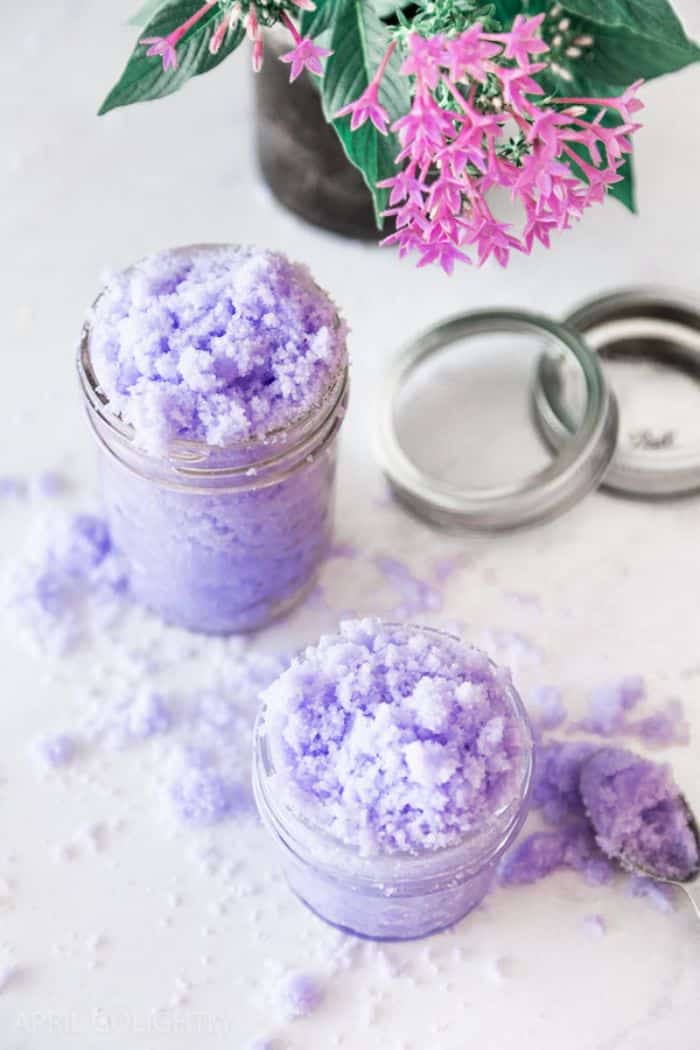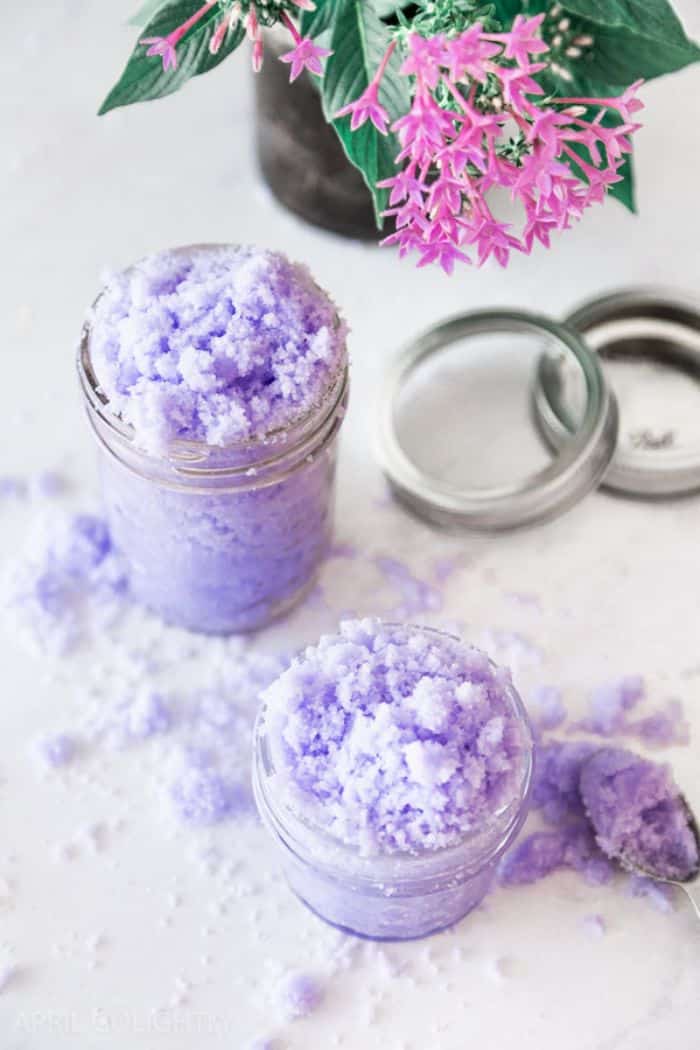 Cranberry Sugar Scrub
Save some of those holiday cranberries in your freezer and use them in this simple DIY cranberry sugar scrub recipe by Simply Stacie! This Cranberry Sugar Scrub feels amazing on skin.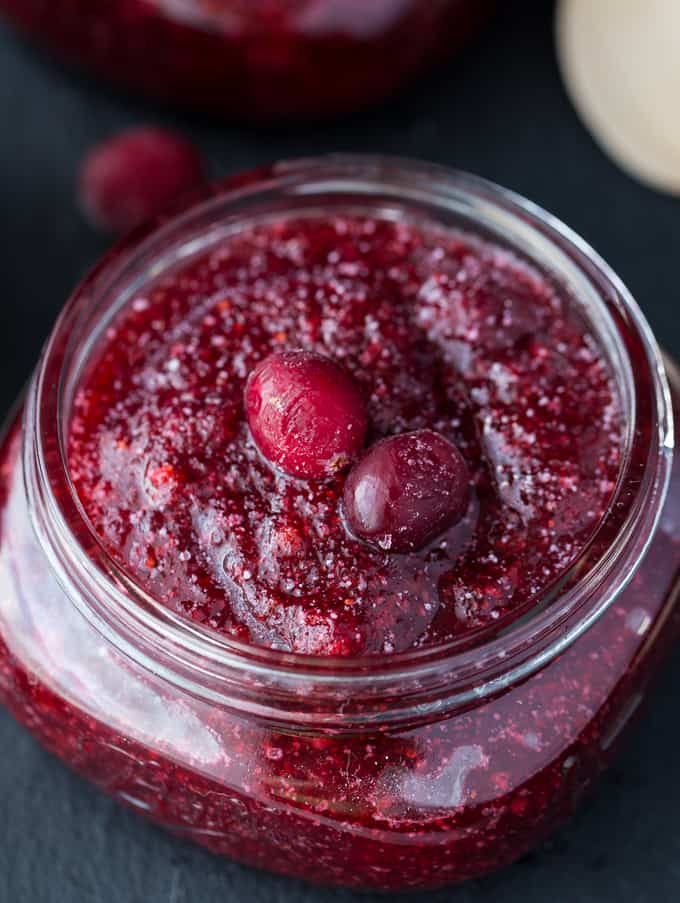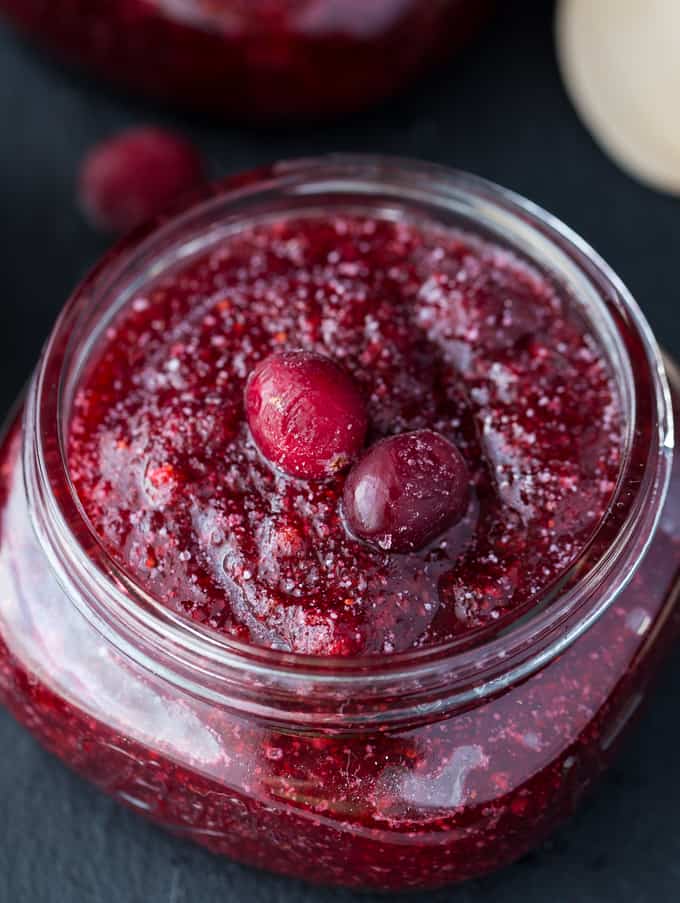 Piña Colada Sugar Scrub
This DIY Piña Colada Sugar Scrub by Happiness is Homemade is the perfect way to keep your summer skin refreshed and ready to show off!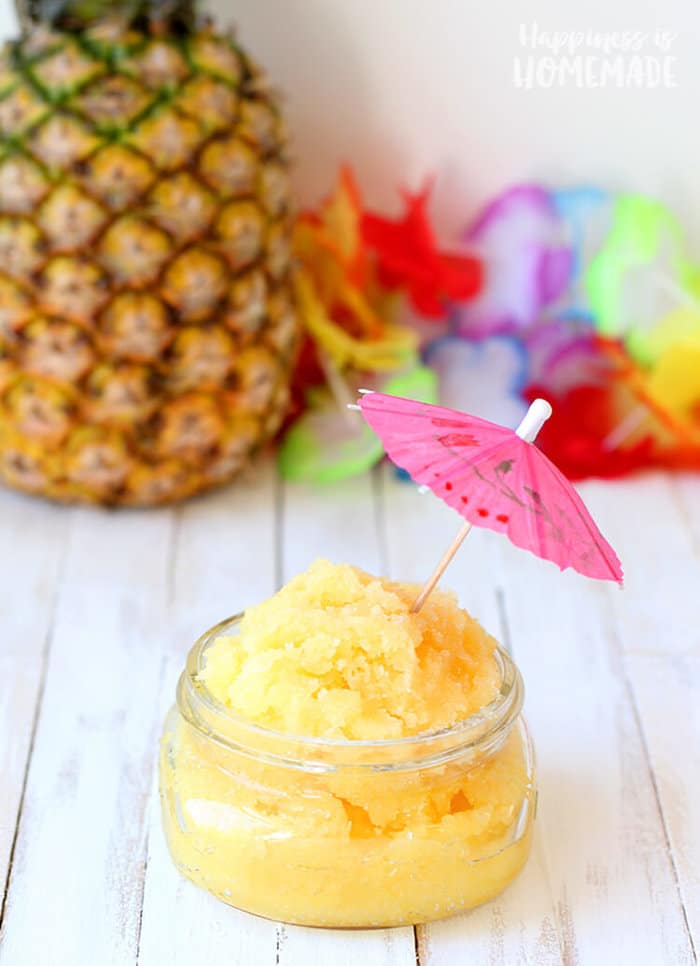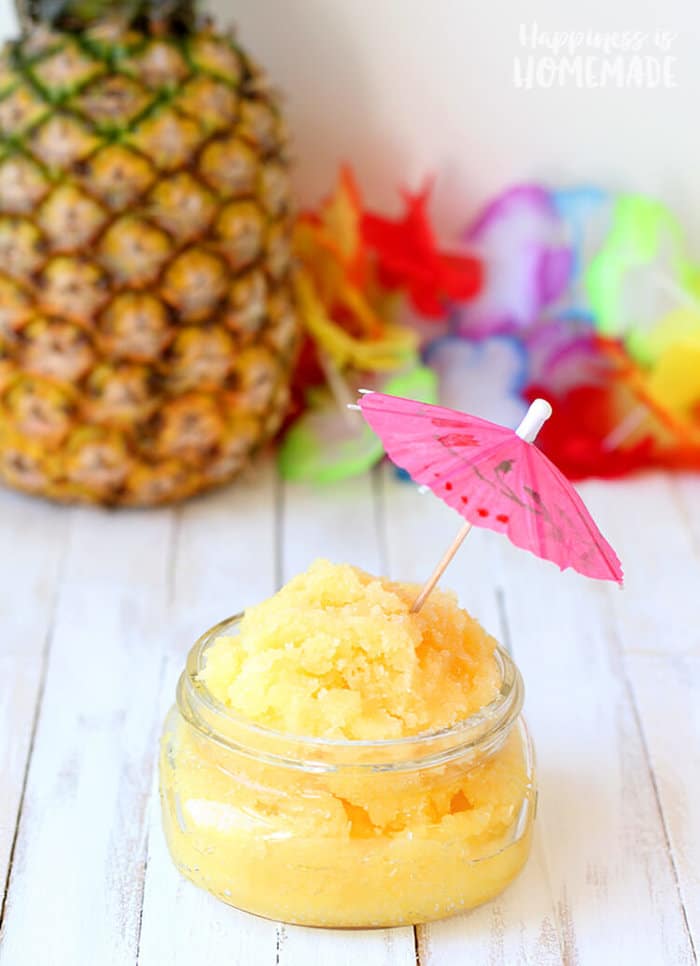 Chai Vanilla Sugar Scrub
An easy homemade sugar scrub recipe you can make in minutes with simple ingredients like cane sugar, grapeseed oil, chai tea, vanilla extract, honey, and essential oils. Apply this warm & cozy DIY Chai Vanilla Sugar Scrub by The Rising Spoon to your body after a long day and you'll feel pampered in no time!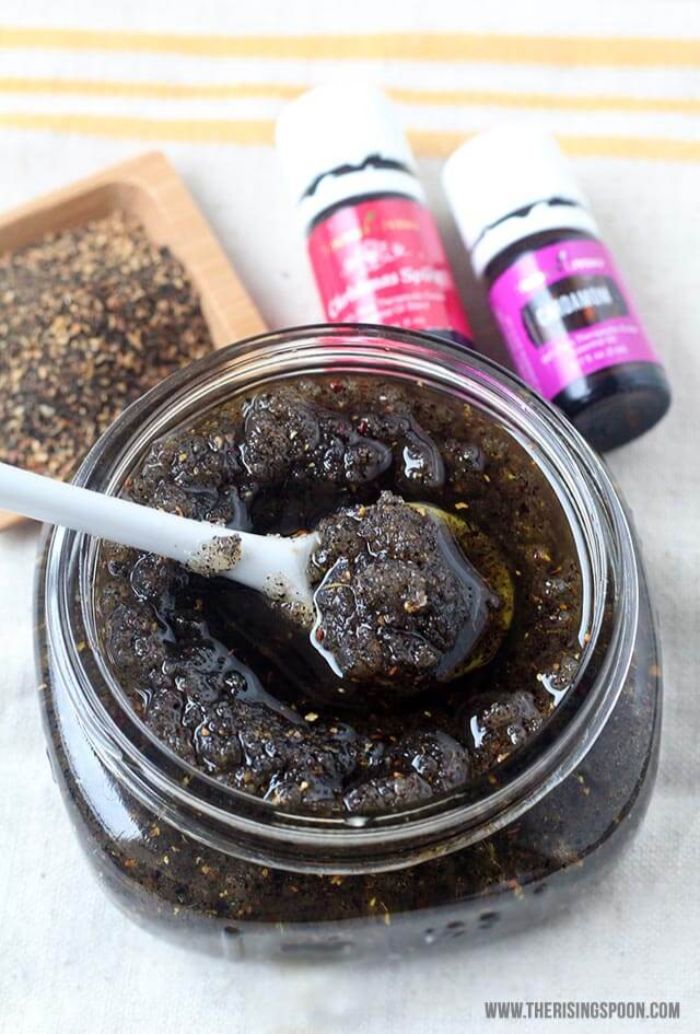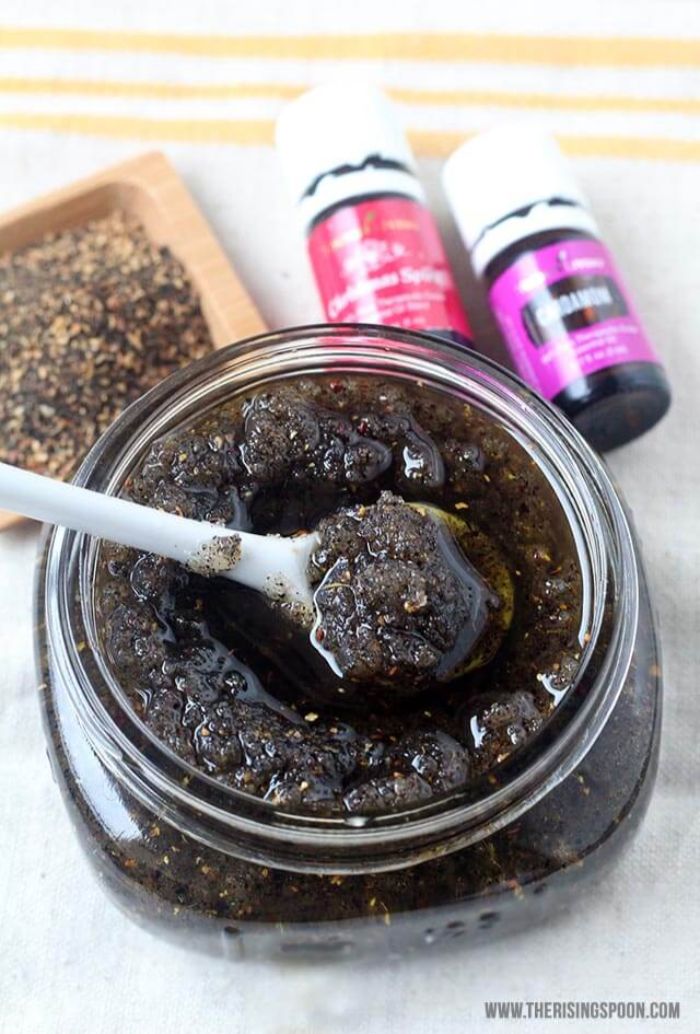 Grapefruit Sugar Scrub
This homemade Grapefruit Sugar Body Scrub by April Golightly is made with grapefruit essential oil is refreshing smelling and helps with awakening the senses.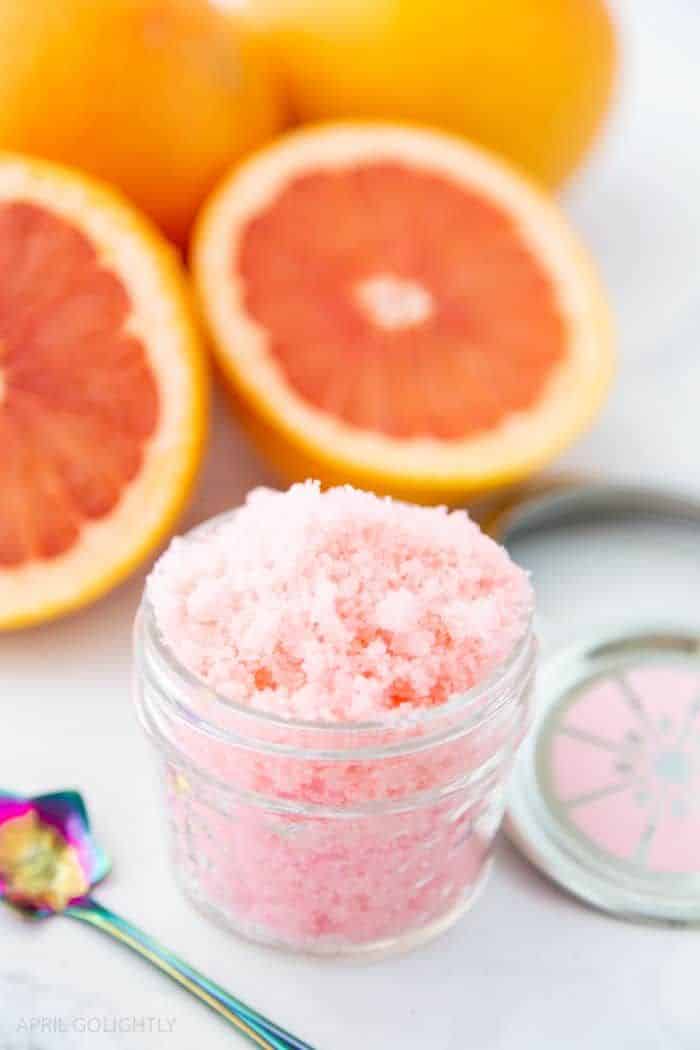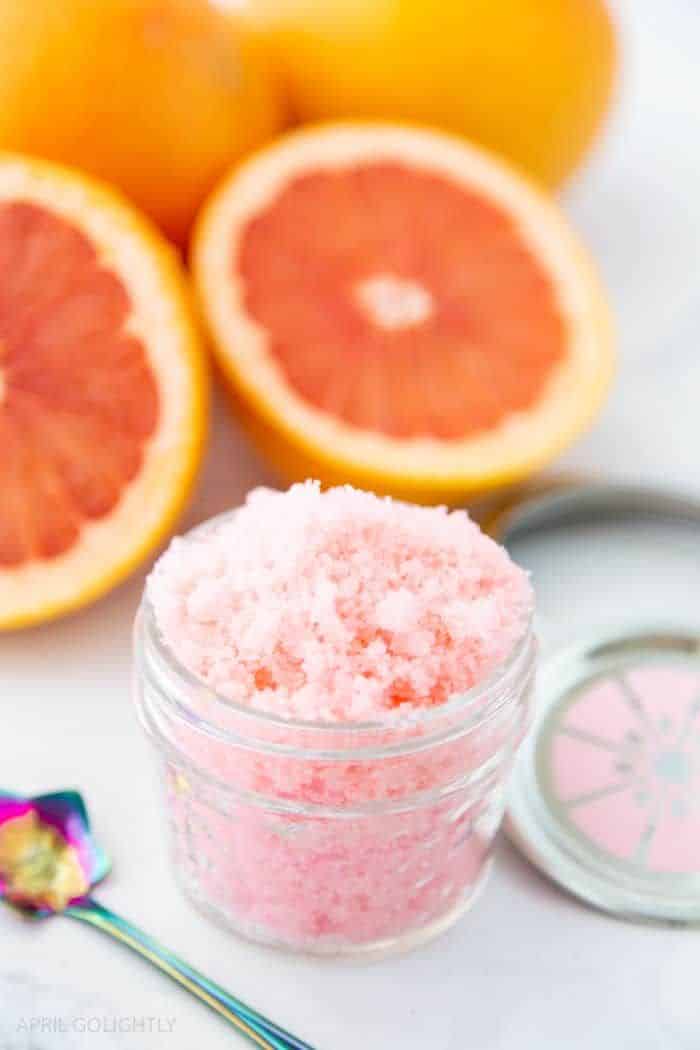 Lemon Mint Sugar Scrub
Our lemon mint sugar scrub is very popular! The fresh citrus scent of the lemon paired with invigorating mint is the perfect shower pick-me-up.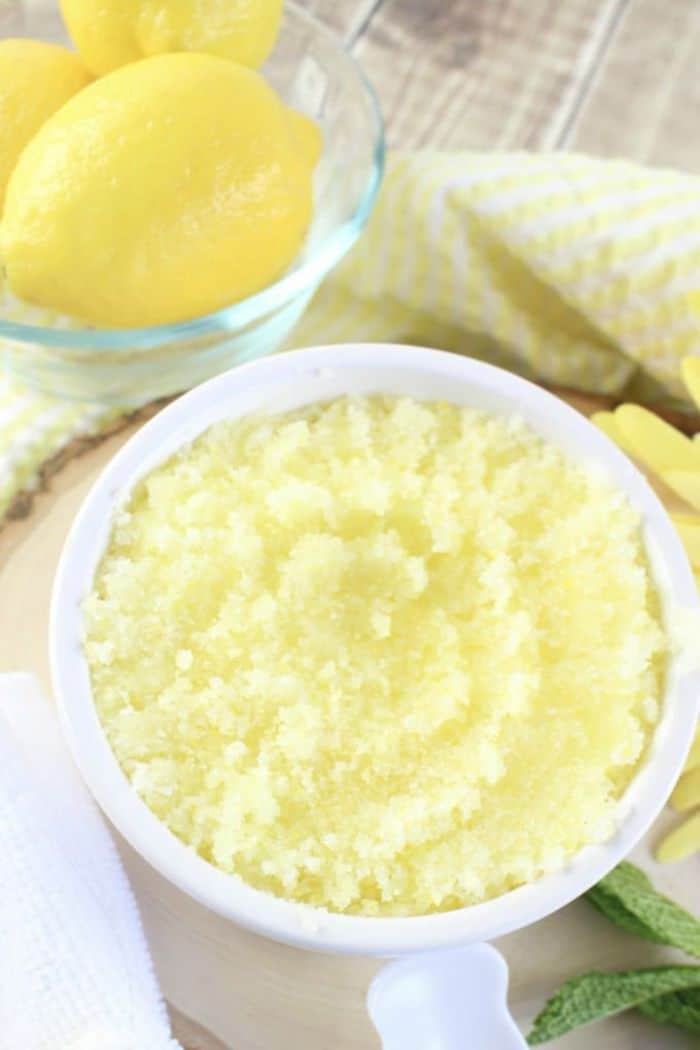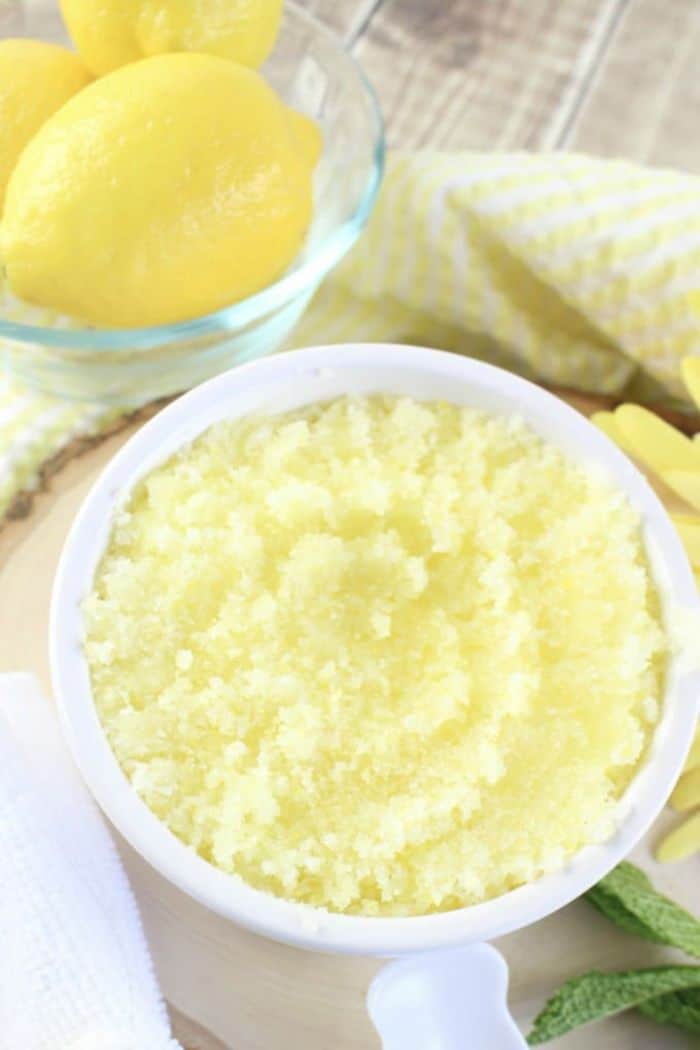 Unicorn Sugar Scrub
Whip up a batch of DIY Unicorn Sugar Scrub by Happiness is Homemade in under 10 minutes. Not only does this make a great gift for tweens and teens, but it's a great gift idea for them to make for their friends as well. It's the perfect DIY gift for all occasions!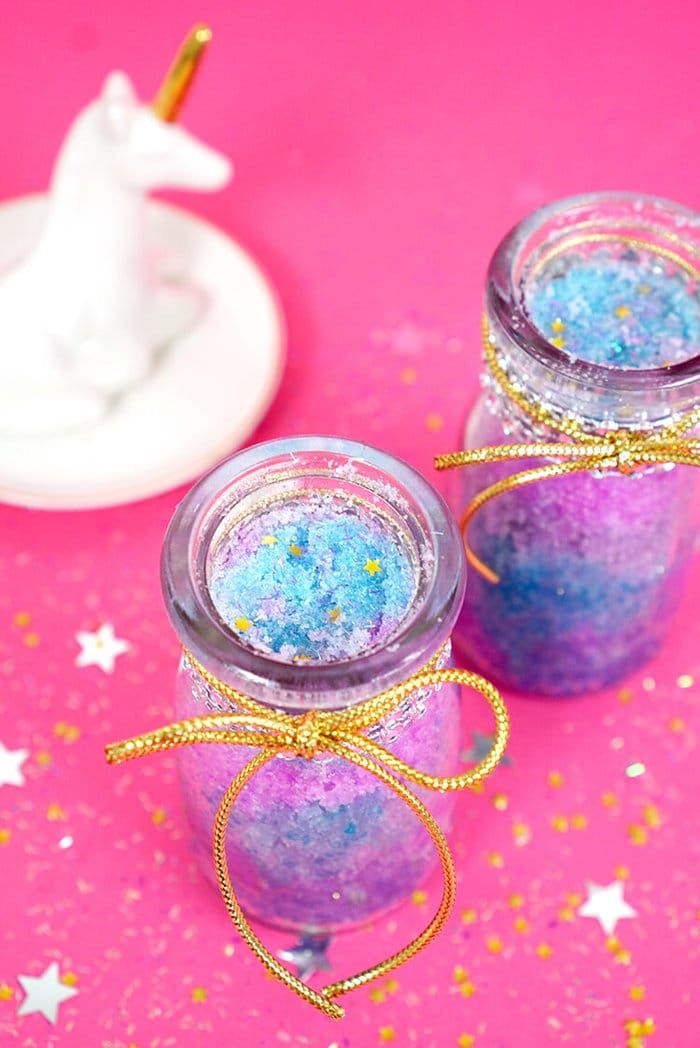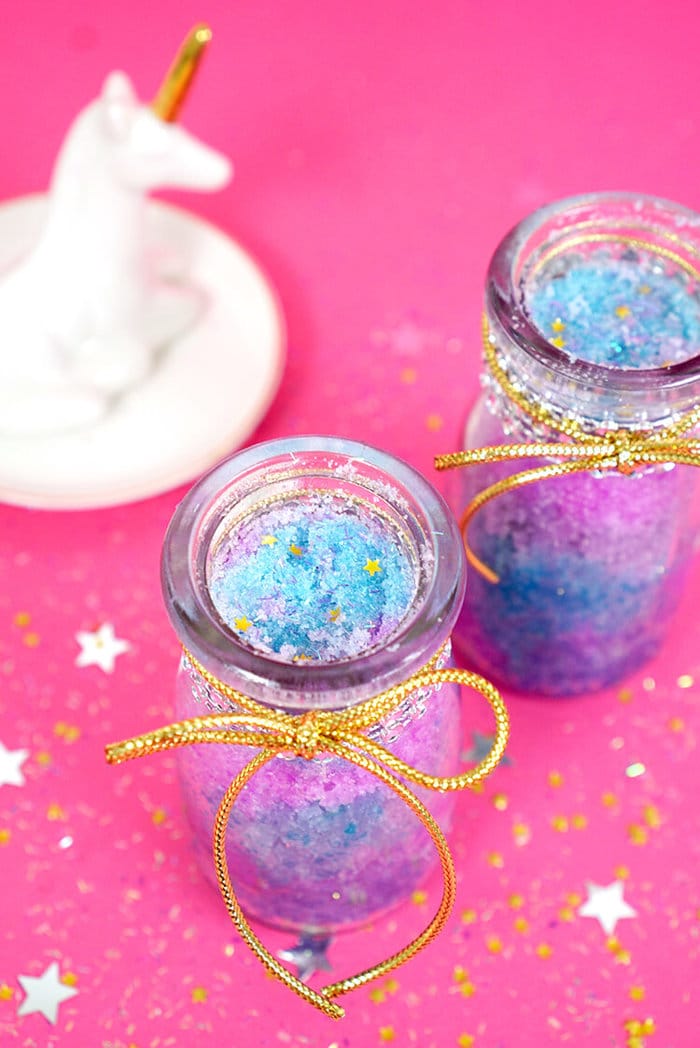 Cotton Blossom Sugar Scrub
This heavenly-smelling cotton blossom homemade sugar scrub by The Soccer Mom Blog leaves your skin baby soft, and costs a fraction of the price of store-bought beauty products!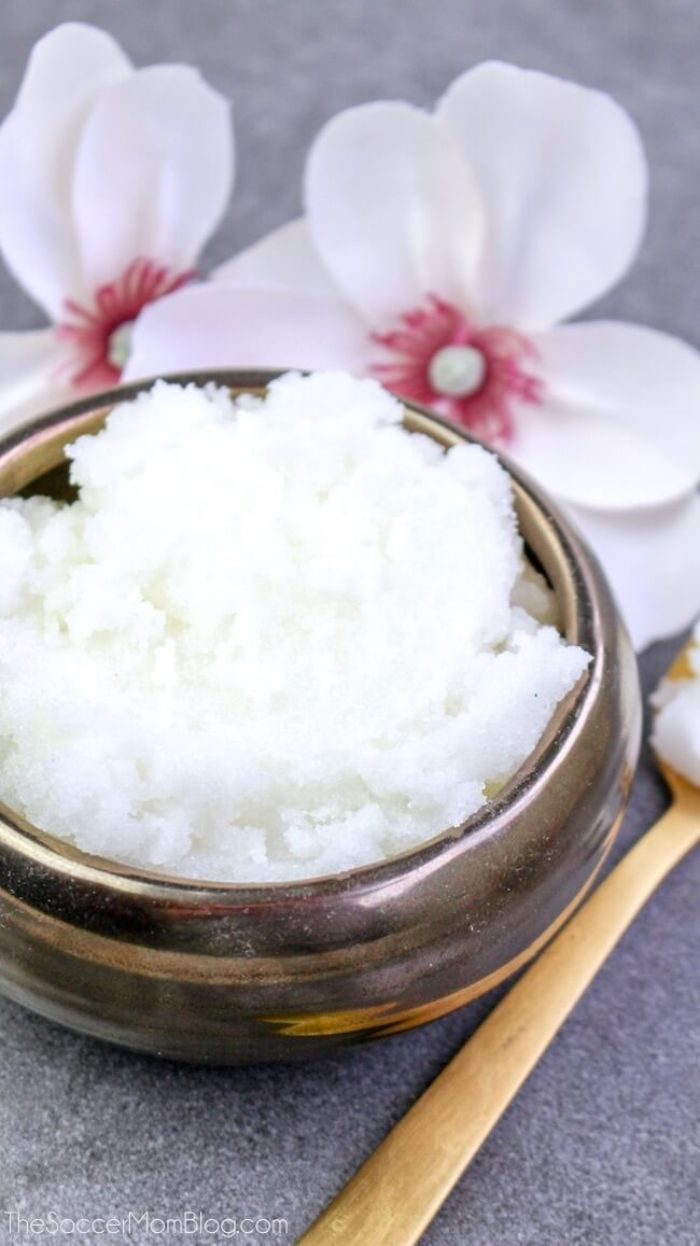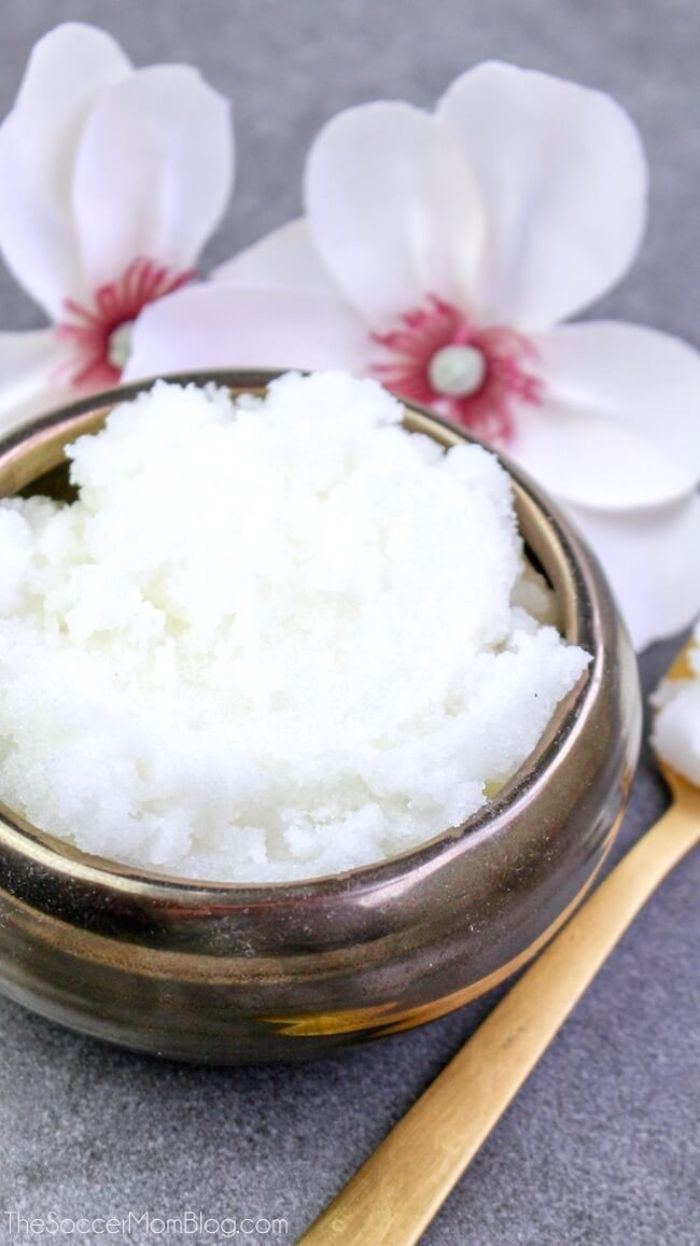 Lavender Vanilla Sugar Scrub
Lavender Vanilla Sugar Scrub recipe by Suburban Simplicity is an easy DIY to pamper yourself or give as a lovely gift. A homemade sugar scrub that's all-natural and smells wonderful!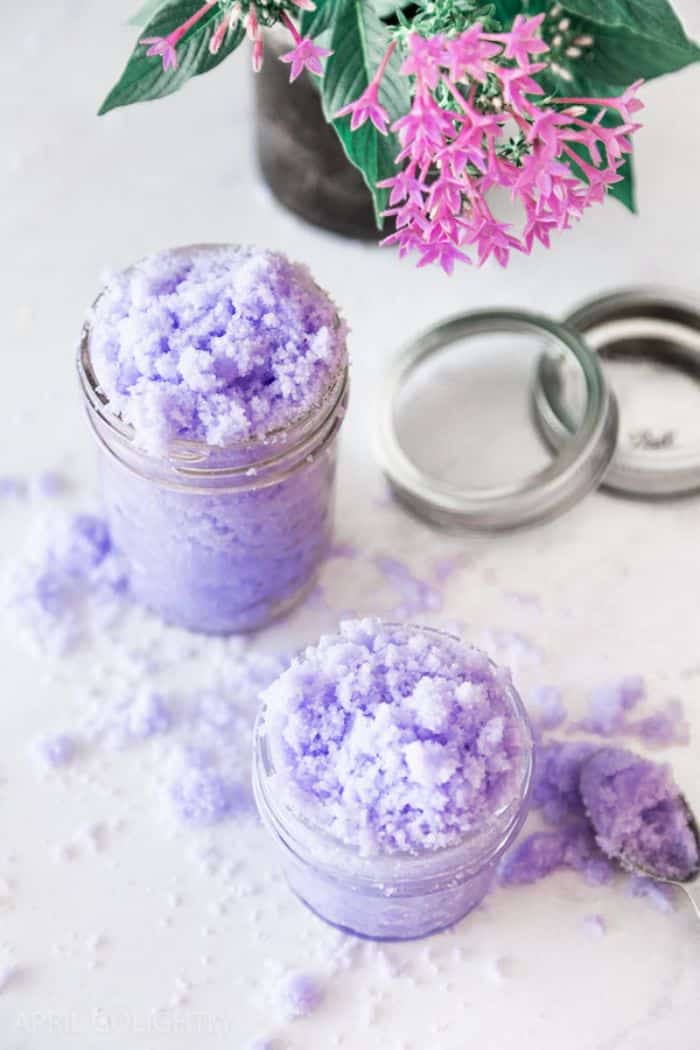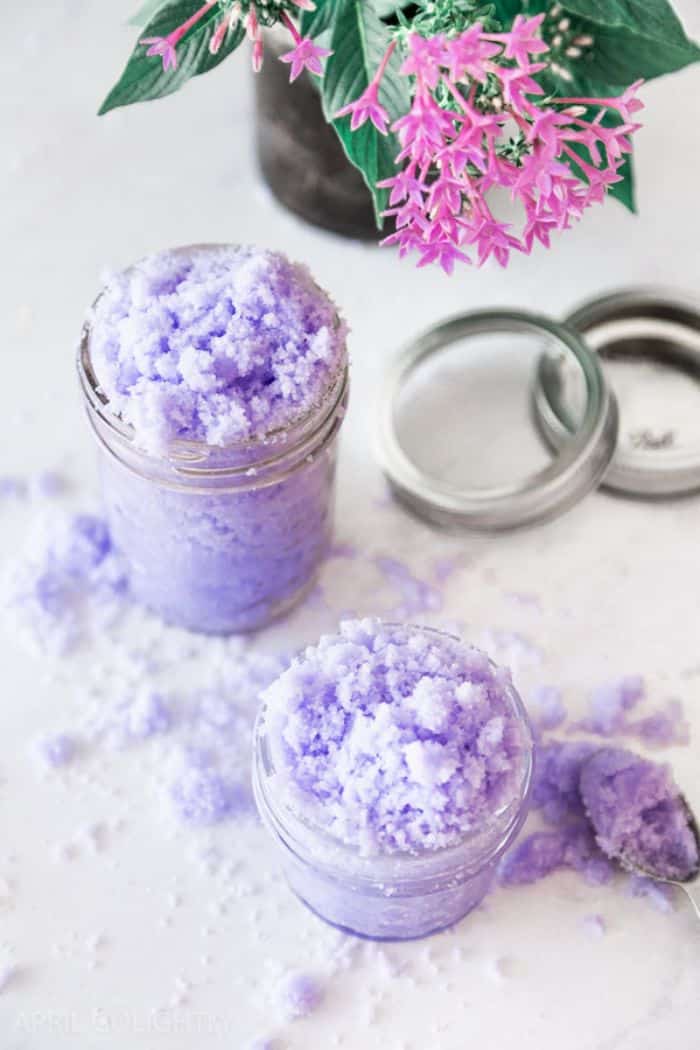 Vanilla Candy Cane Sugar Scrub
This fun, candy cane striped sugar scrub by Creative Green Living is easy to make and makes a great gift for the holidays.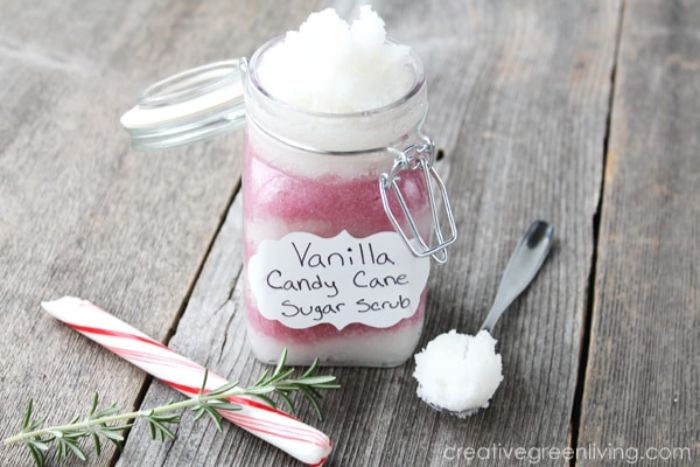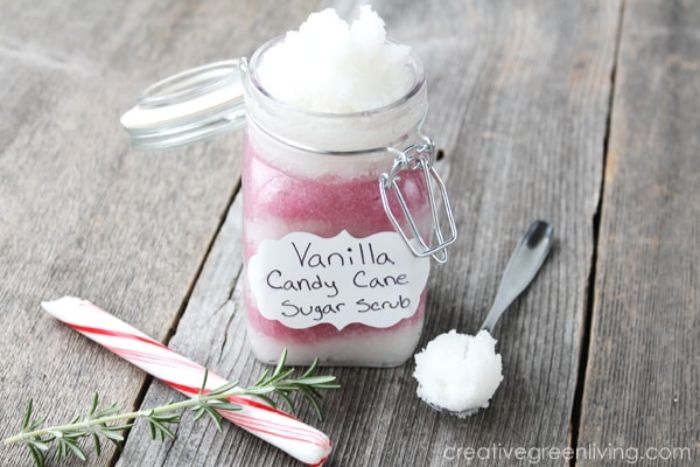 Chocolate Mint Sugar Scrub
This Chocolate Mint Sugar Scrub by A Magical Mess smells like a thin mint and will feel just as decadent when you massage it into your skin. You'll love using this smell-good recipe in the bath.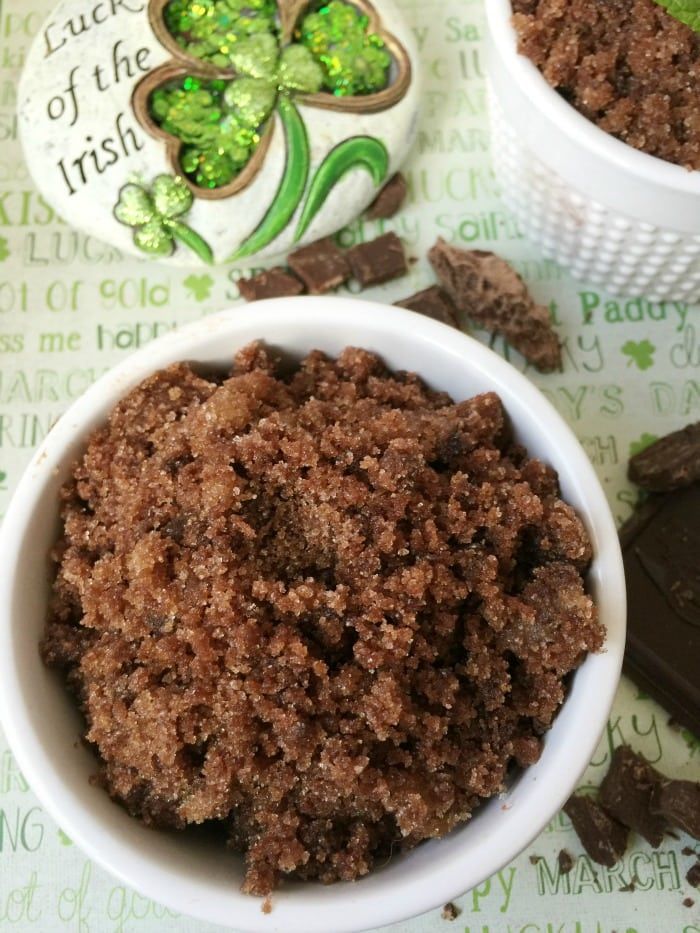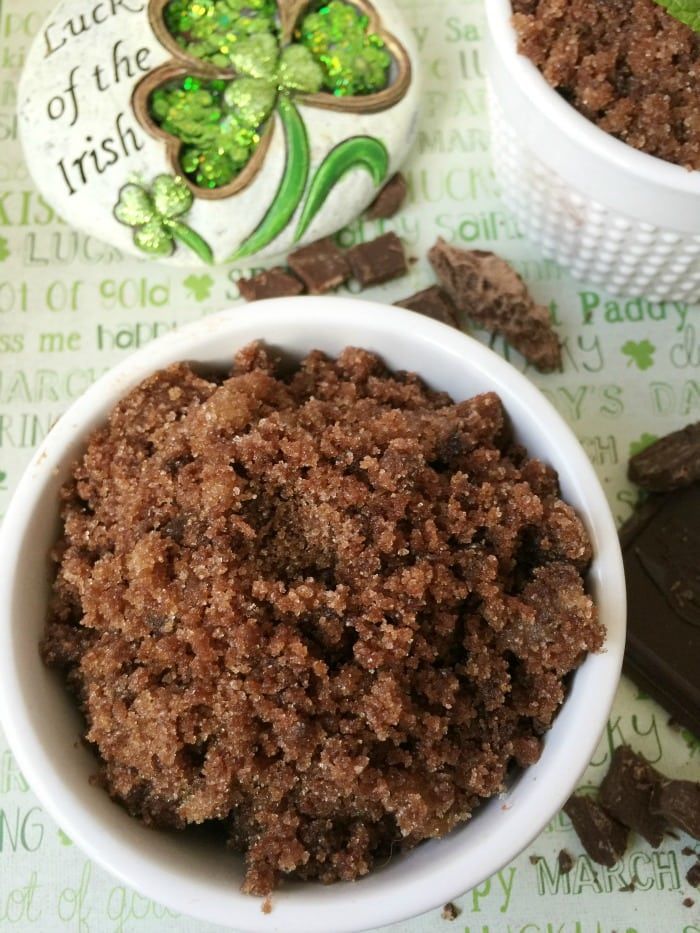 Rose Sugar Scrub
This Rose Sugar Scrub is even better for the skin than most DIY scrubs. The recipe by Beauty Crafter not only includes coconut oil, rose hip oil and rose absolute in a jojoba carrier oil, so it's ultra-moisturizing. Now you can nourish and heal your skin while smelling like roses!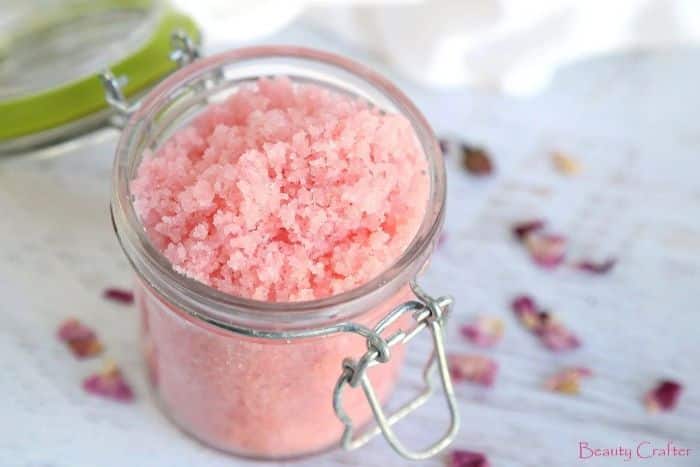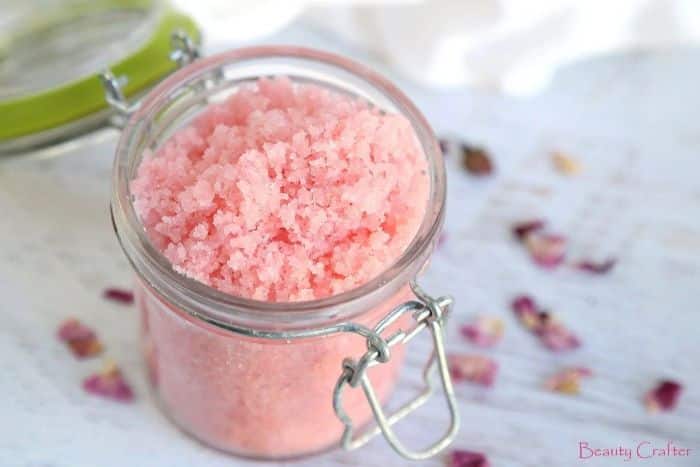 Coconut Lime Mint Sugar Scrub
This coconut lime mint sugar scrub by Moms Who Save is a great exfoliator thanks to the sugar, but the coconut oil leaves your skin feeling soft and moisturized. You'll love the refreshing fragrance, too!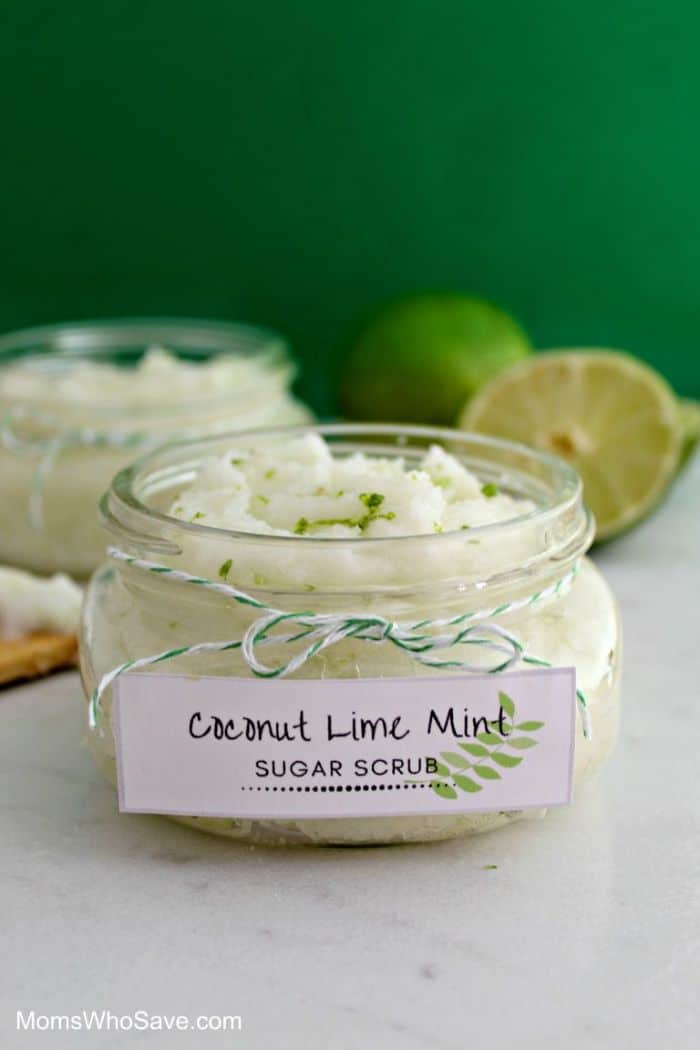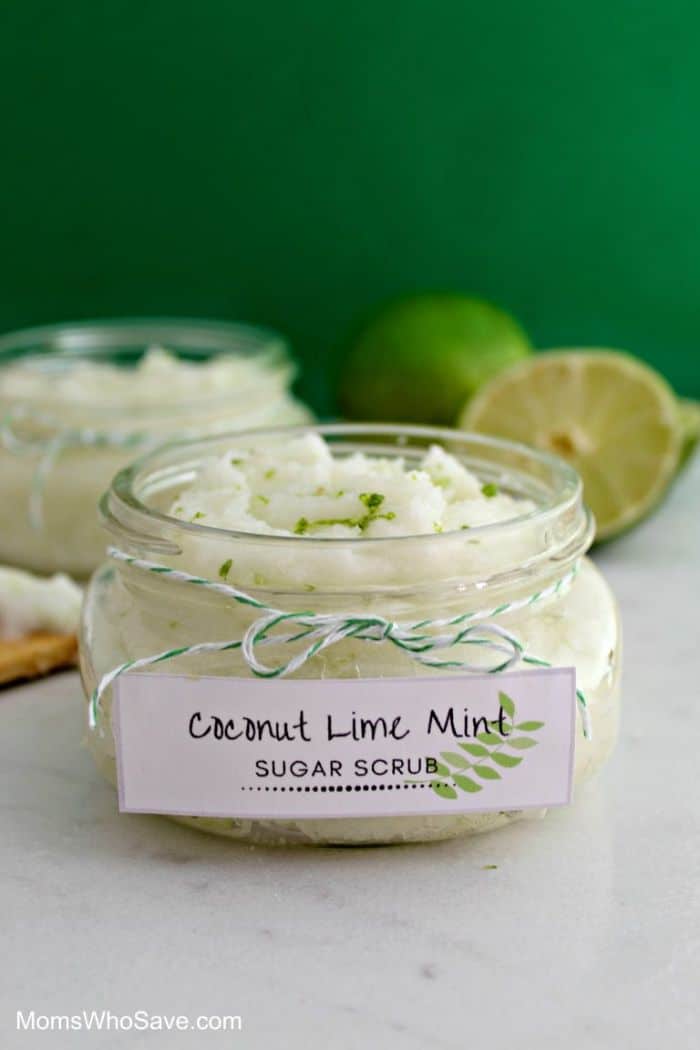 Coffee Body Scrub
Simple to make coffee scrub that helps to reduce the appearance of the cellulite. The recipe by DIY Beauty Base is moisturizing but non-greasy due to carefully selected oil.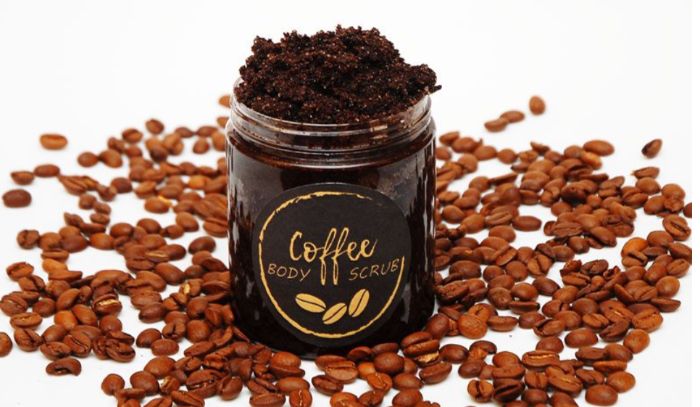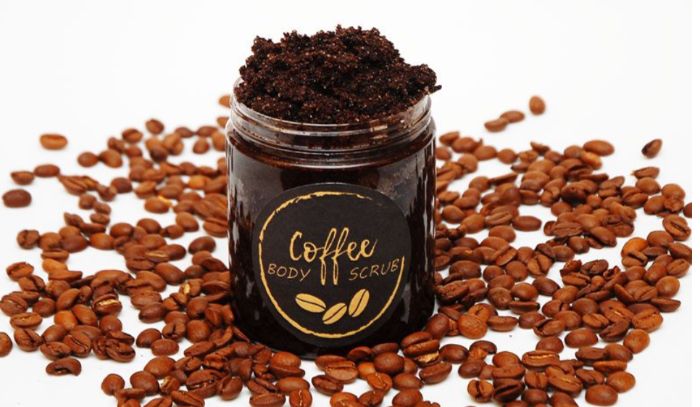 Vanilla Brown Sugar Scrub
This Vanilla Brown Sugar Scrub recipe by Suburban Simplicity smells good enough to eat plus it's super easy to make! A simply perfect homemade DIY!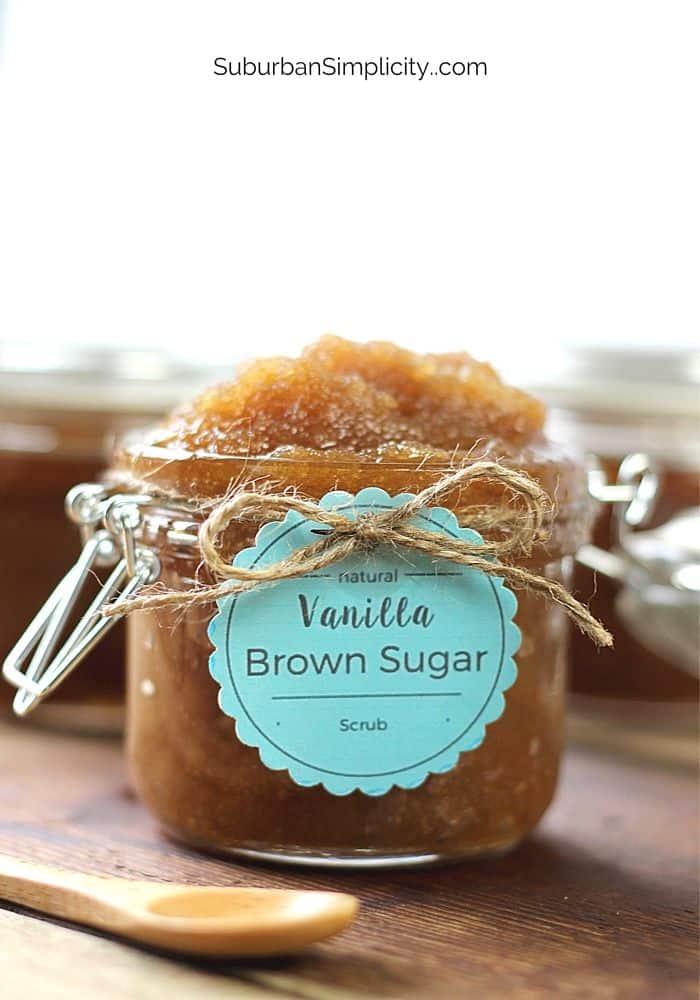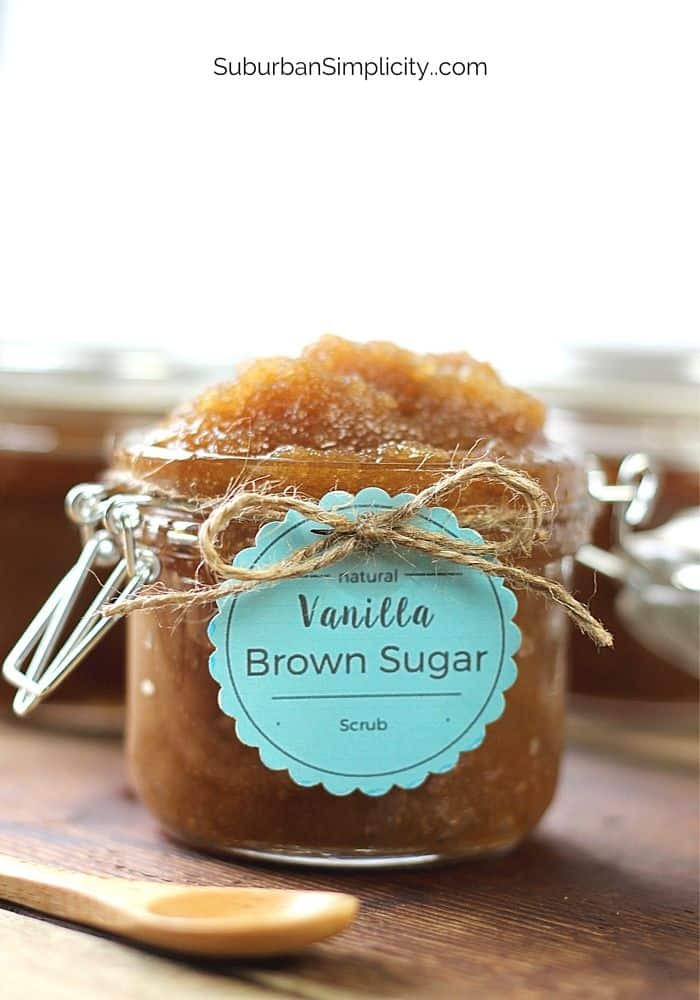 Citrus Nectarine Scrub
This Homemade Citrus Nectarine Exfoliating Body Scrub from Homemade for Elle has moisturizing properties from coconut oil, and exfoliating properties from sugar. The fresh, citrus scent is amazing!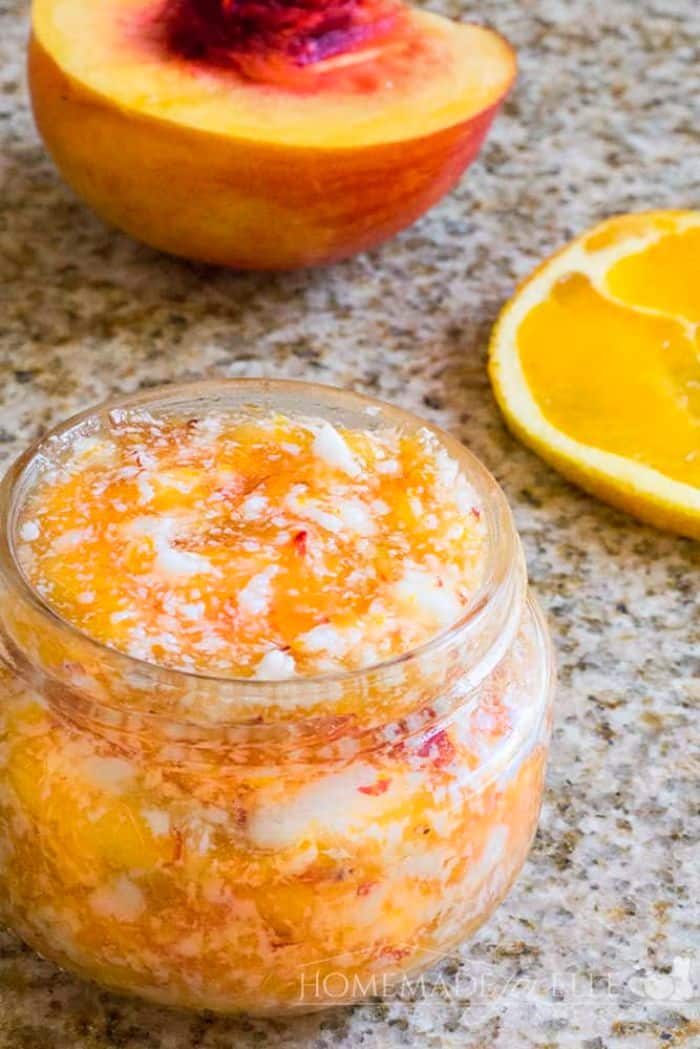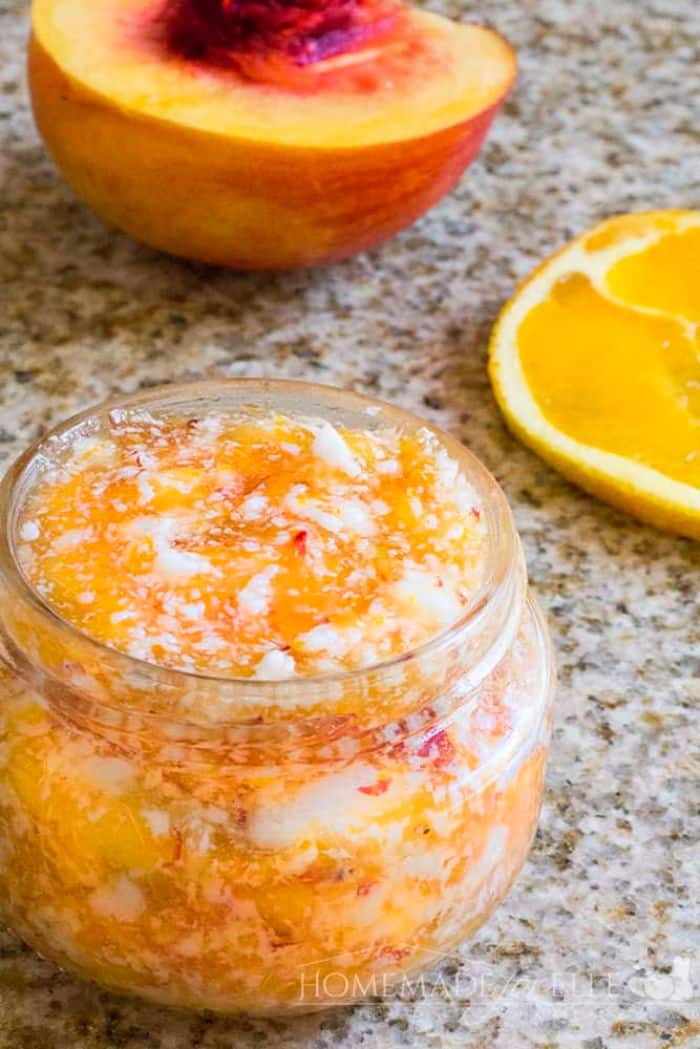 Lip Sugar Scrub Recipes
Honey Lavender Lip Scrub
A gentle, non-toxic DIY lip scrub recipe that will exfoliate, nourish, and moisturize your lips all at the same time. This Honey Lavender Lip Scrub by The Rising Spoon only takes minutes to whip together a small batch with inexpensive pantry ingredients & makes a thoughtful homemade holiday gift.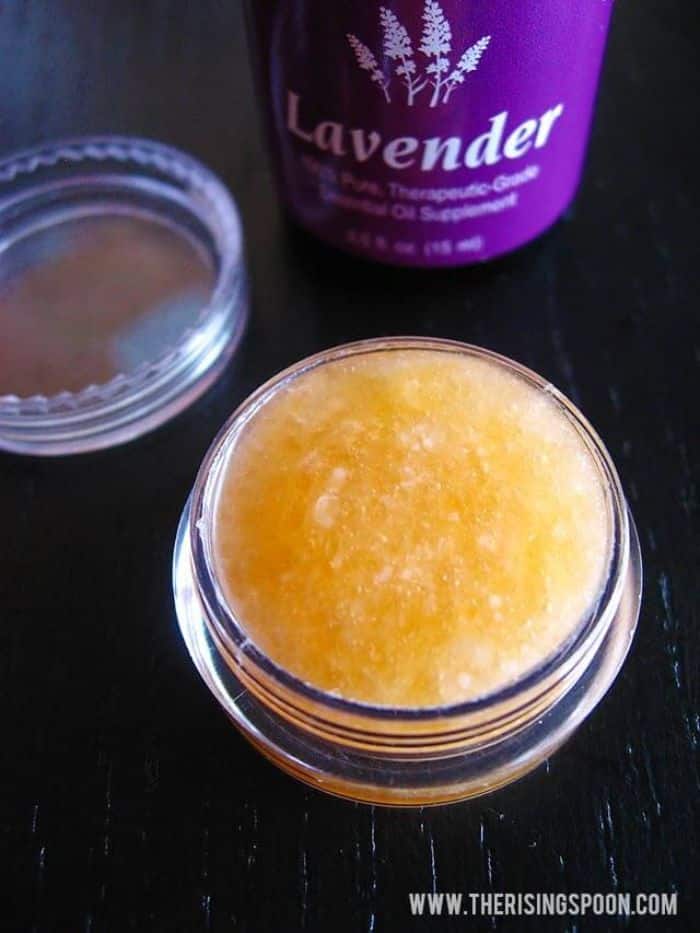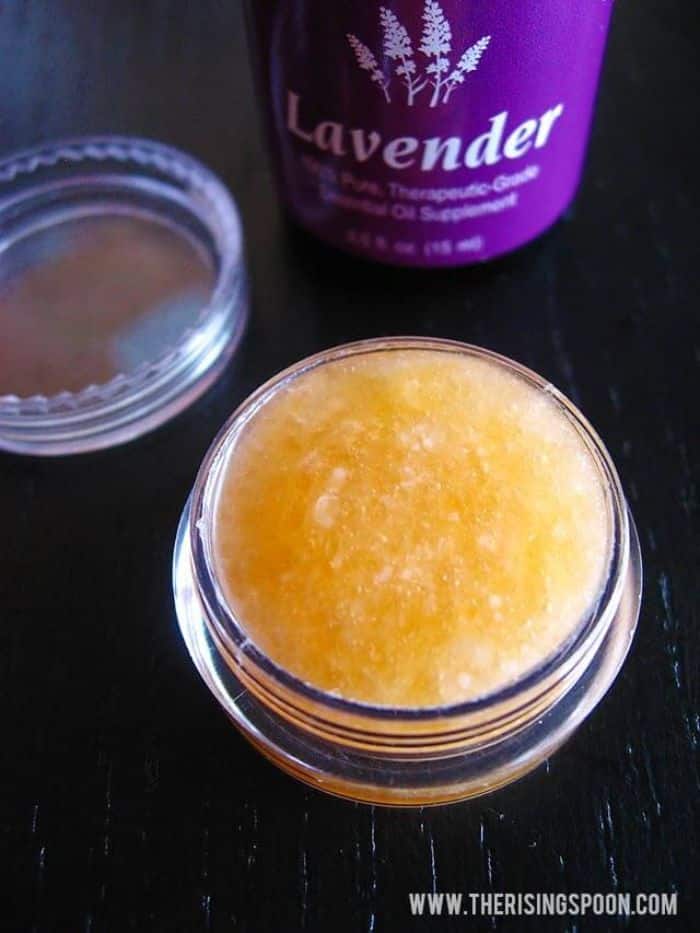 Vanilla & Honey Lip Scrub
If you're not exfoliating your lips, now is the time to start! This Vanilla & Honey DIY Lip Scrub by The Soccer Mom Blog is an easy way to keep your lips healthy and hydrated.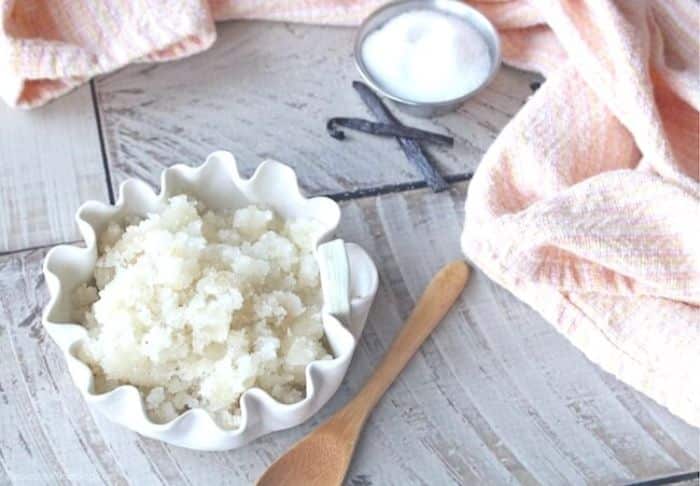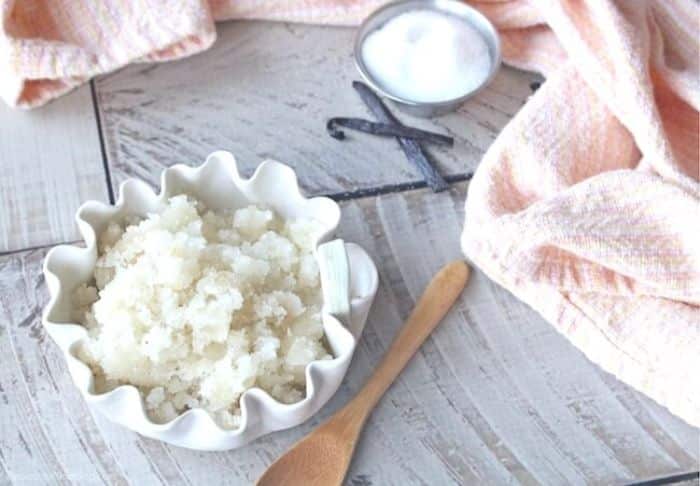 Popcorn Lip Scrub
For a lip scrub that smells and tastes amazing, you have to try this copycat Popcorn Lip Scrub from About a Mom. This would be a fun one for your daughters to make for a sleepover!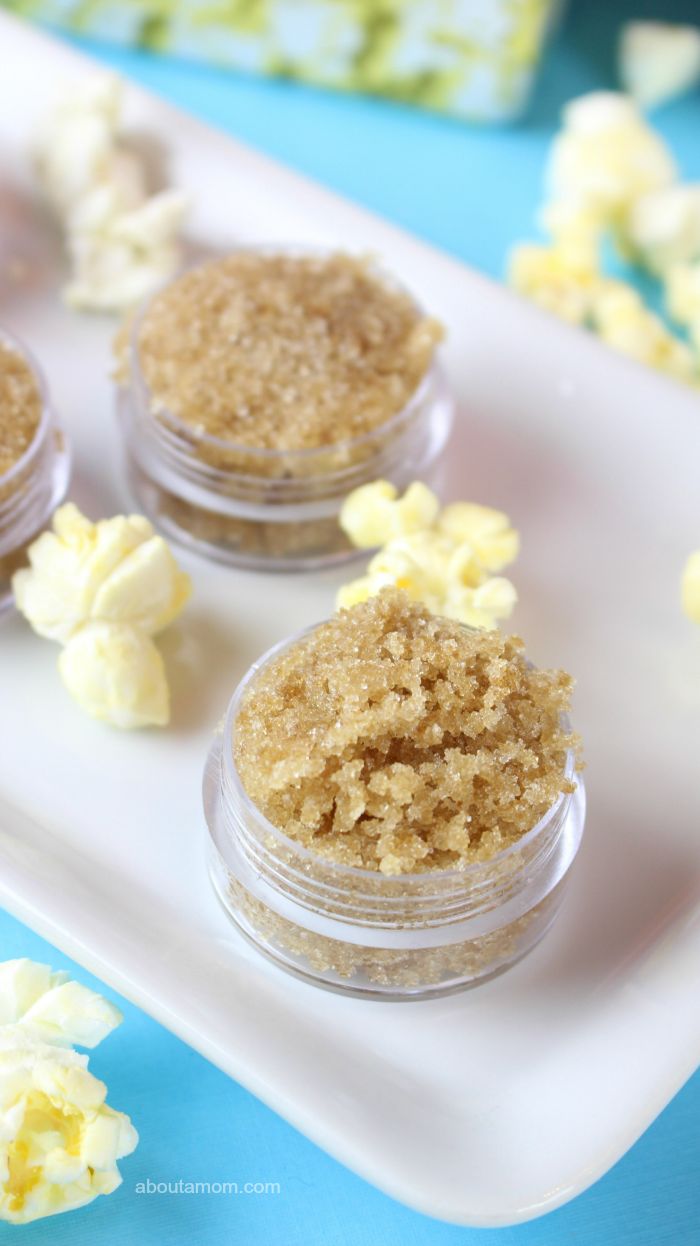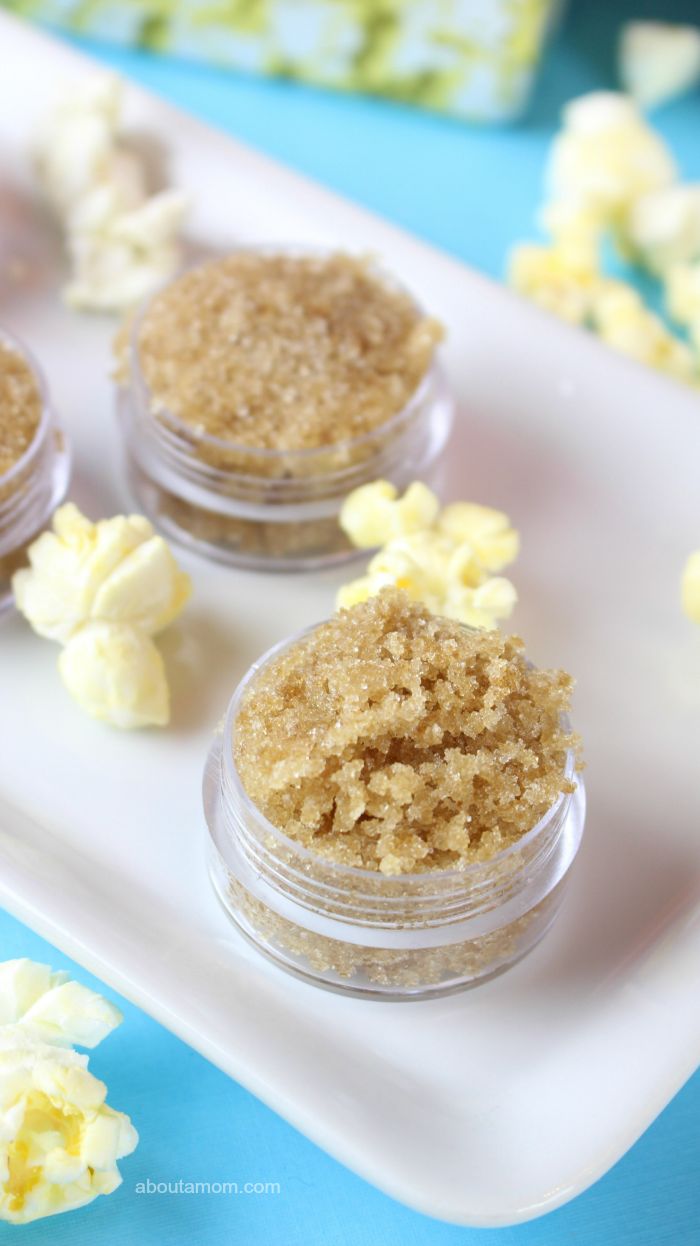 Brown Sugar Lip Scrub
This lip scrub is made with honey, brown sugar and orange essential oil for super soft lips. By Steph Fortune.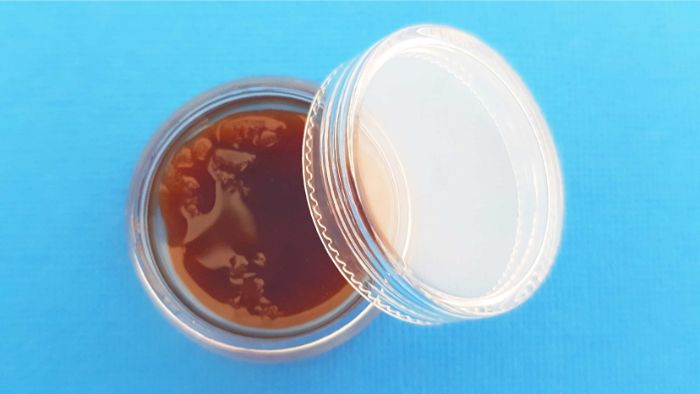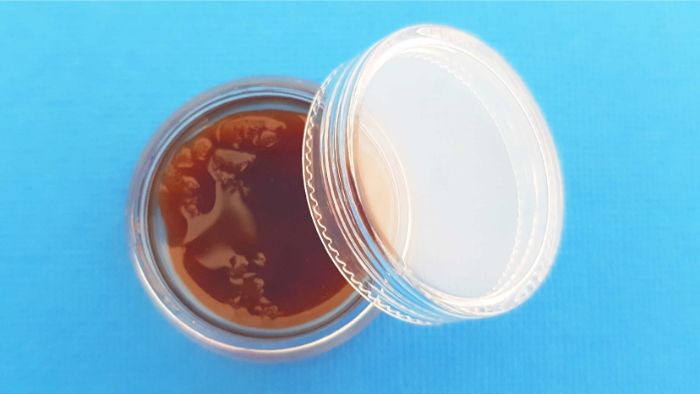 Rose Petal and Mint Lip Scrub
This rose petal and mint lip scrub recipe by Simply Designing uses rose petals and a delicious mint oil to make your lips feel divine! It feels and smells luxurious!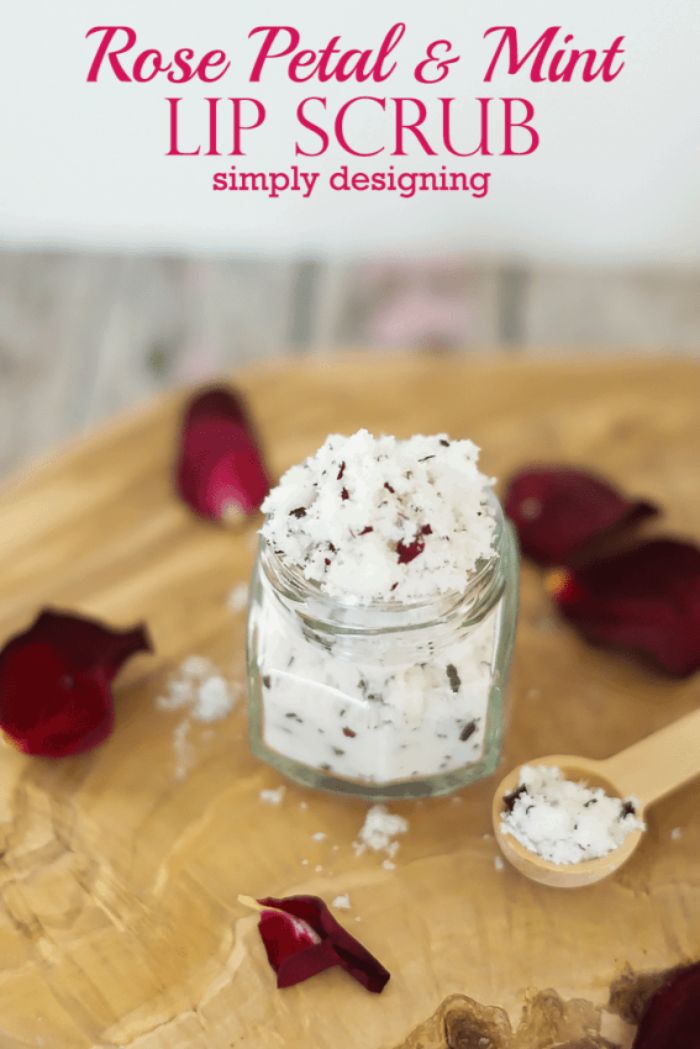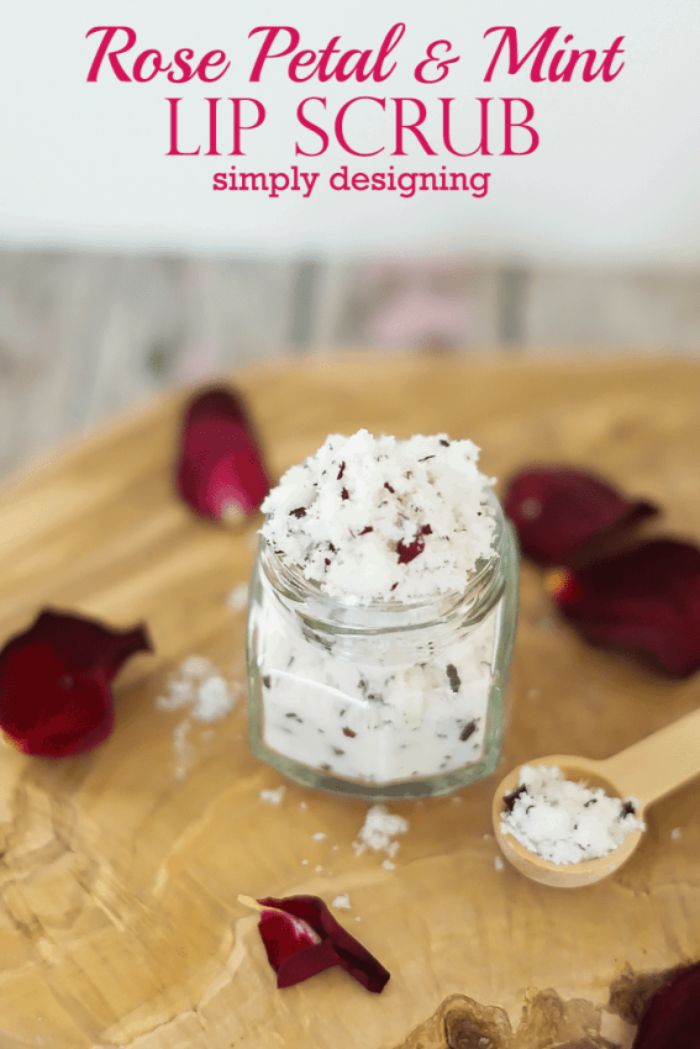 Sweet Orange Lip Scrub
Use this sweet orange lip scrub by Divine Lifestyle whenever you want ultra smooth lips and an amazing fragrance to enjoy whenever you use it. It's so refreshing!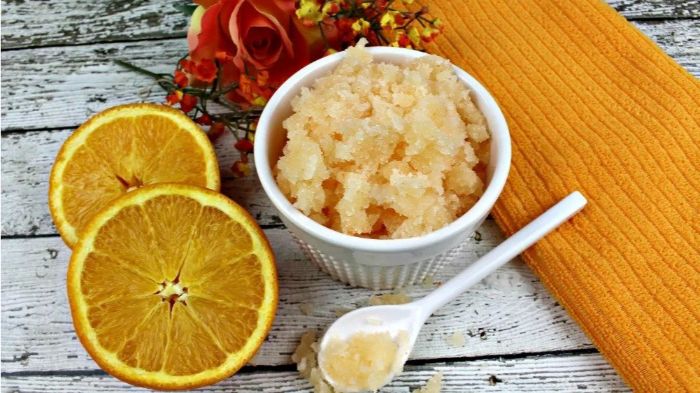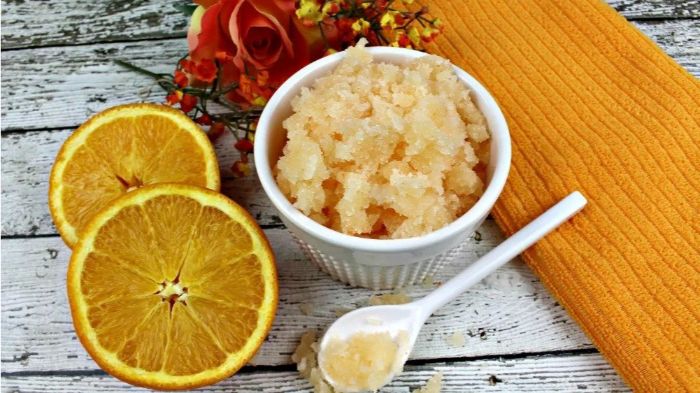 Want to save these recipes to make later? Pin it HERE.