Get softer, smoother skin fast with this easy 3-ingredient oatmeal and brown sugar body scrub. Not only does this DIY body scrub exfoliate your skin, but it delivers loads of moisture, too. This makes a great homemade gift idea for the holidays as well!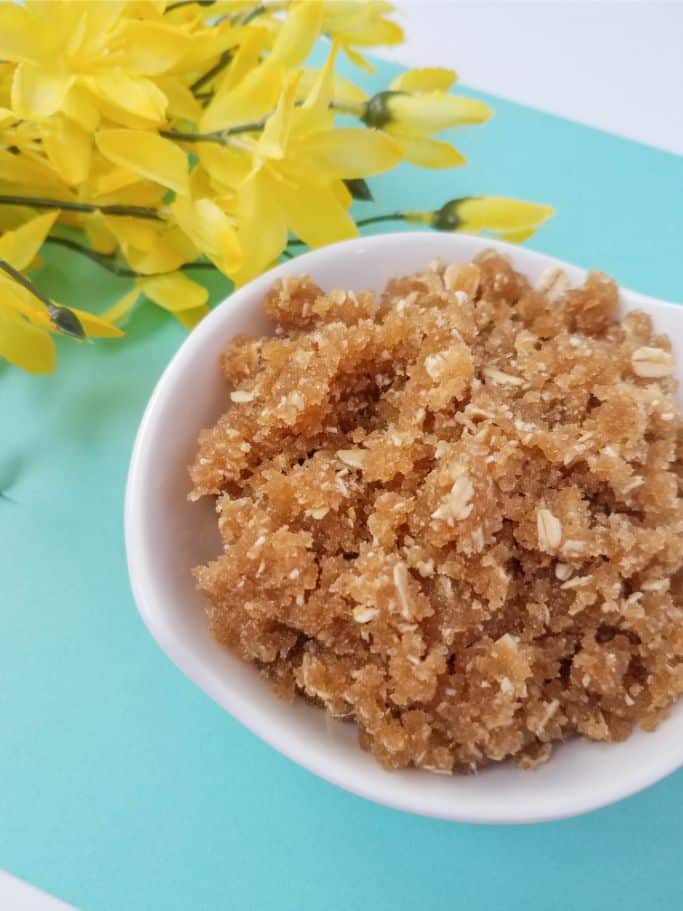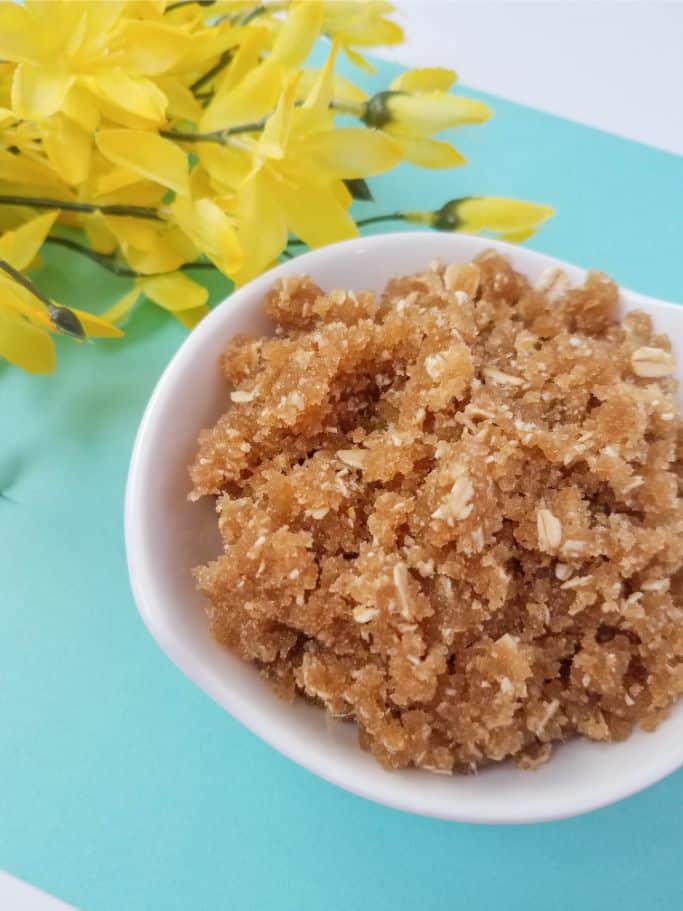 Do you suffer from dry skin? I sure do. It's genetic, and it seems I've passed it down to my kiddo, too. But even though genetics (and the weather) have dealt us the dry skin hand doesn't mean that we can't improve our skin. (Check out or homemade after shave balm for guys!)
One of the simplest ways to get softer skin fast is to use a homemade body scrub. You can make loads of different combinations with simple ingredients in your kitchen cabinet. Sugar or salt and oil are all you need for most body scrubs. Scents using essential oils, citrus zest, and more are just optional.
I have shared a couple of homemade body scrubs with you in the past, but if you missed them, check out our lime body scrub and lemon sugar scrub. These citrus scented scrubs are perfect for spring and summer! And our peppermint body scrub makes a wonderful homemade gift for Christmas.
But right now, you want an easy brown sugar scrub, right? Right.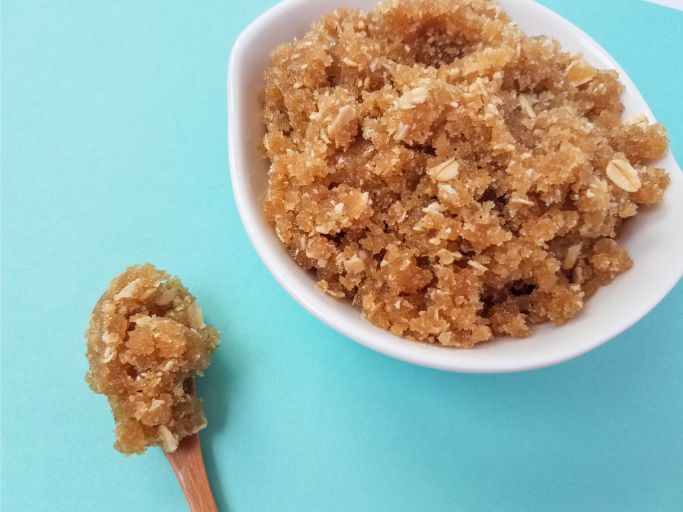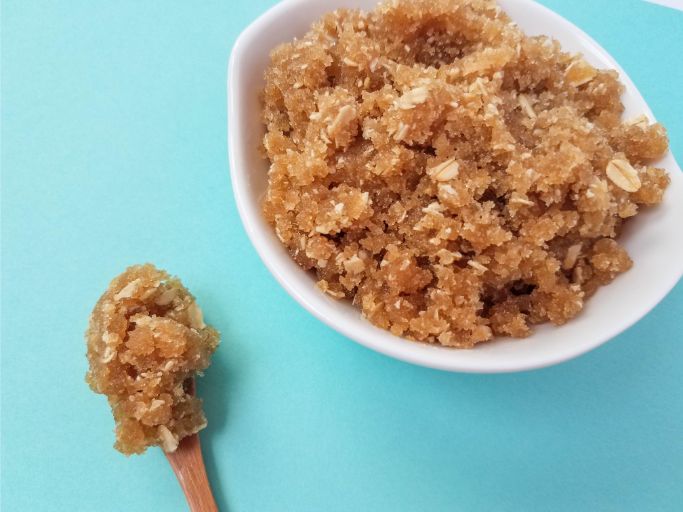 Brown Sugar Scrub Benefits
When it comes to body and face scrubs, brown sugar is popular because it's so gentle. Not only is it softer than granulated sugar or salt, but the grains are finer, so you're less prone to microtears when using brown sugar scrubs.
Brown sugar has loads of skin benefits, starting with its bacteria-fighting properties from the glycolic acid. It supports cell turnover and is rich in anti-oxidants.
Additionally, brown sugar is a natural humectant. It pulls moisture from the environment into your skin to hydrate and condition it.
Oatmeal Skin Benefits
Oatmeal provides lots of benefits to your skin. It contains saponin, which helps cleanse the skin by removing excess oil and dirt. Oatmeal's anti-inflammatory properties relieve itchy skin. It is also rich in lips, so it hydrates the skin by locking in lipids.
Oatmeal is wonderful for sensitive skin. Dry, itchy skin often has a high pH level, but oatmeal can help normalize it and therefore soothe the skin. In most cases, it is most useful in its ground form.
How to Make the Best Brown Sugar Body Scrub
You only need three simple ingredients for this natural scrub. You probably have them in your kitchen or pantry right now!
Oatmeal Brown Sugar Scrub Ingredients
1 cup brown sugar
1/2 cup olive oil
1/4 cup rolled oats, finely ground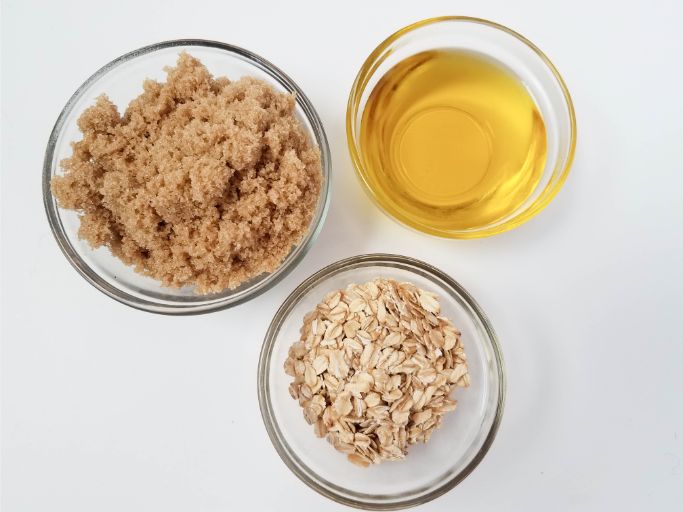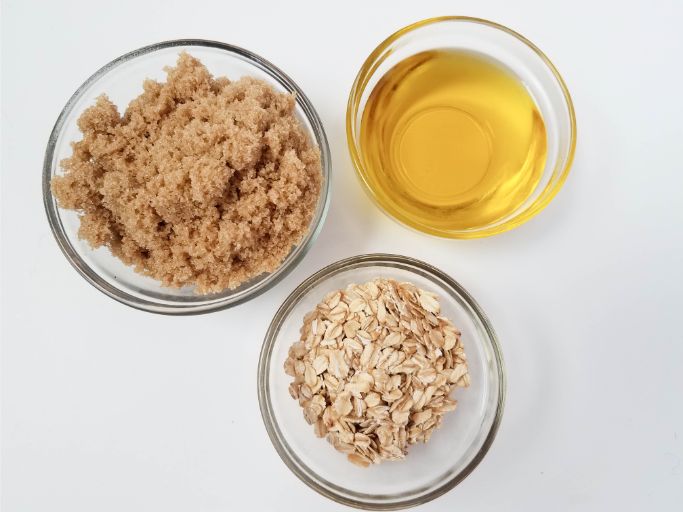 Oatmeal and Brown Sugar Scrub Recipe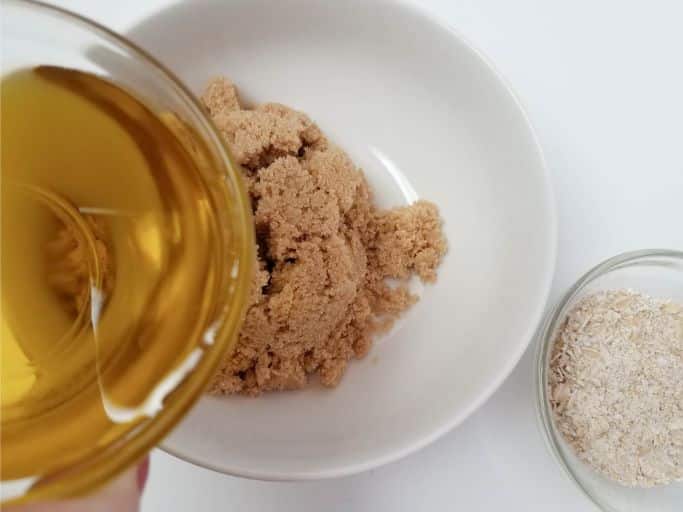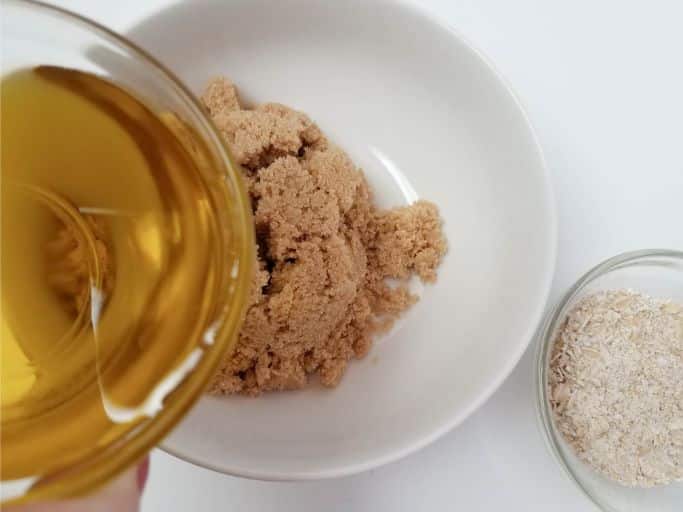 Step 1: Grind the oatmeal in your blender or food processor until it's a fine powder.
Step 2: Combine the ground oatmeal, brown sugar, and olive oil in a bowl. Stir well.
Step 3: Store in a mason jar or airtight container. We love these little containers for gift giving! These body scrubs are good for about 3 months when kept in airtight containers.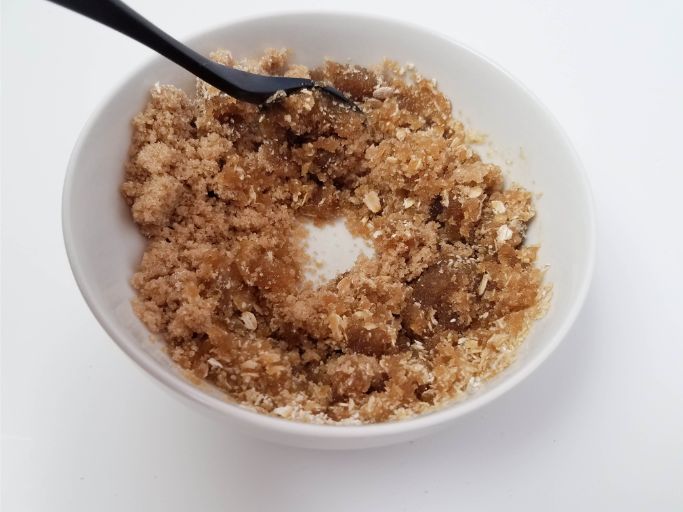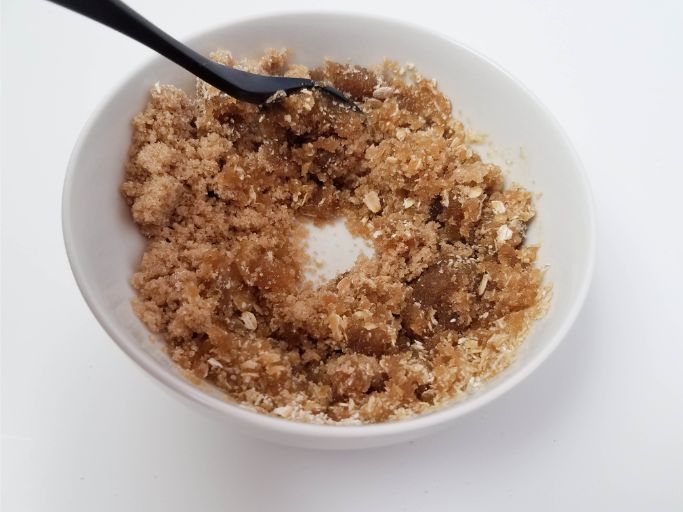 How to Use Brown Sugar Scrub
Although brown sugar and oatmeal are both great for your skin, you shouldn't exfoliate every day. Once or twice per week is a good rule of thumb, and if your skin is super sensitive, stick to once per week.
To use this brown sugar body scrub, apply to the skin (body or face), and gently massage the sugar scrub with your fingers. Massage for several minutes, and then wash with warm water.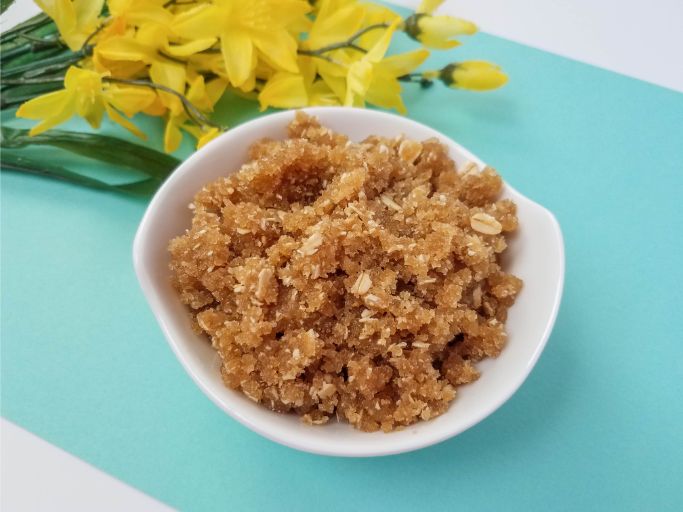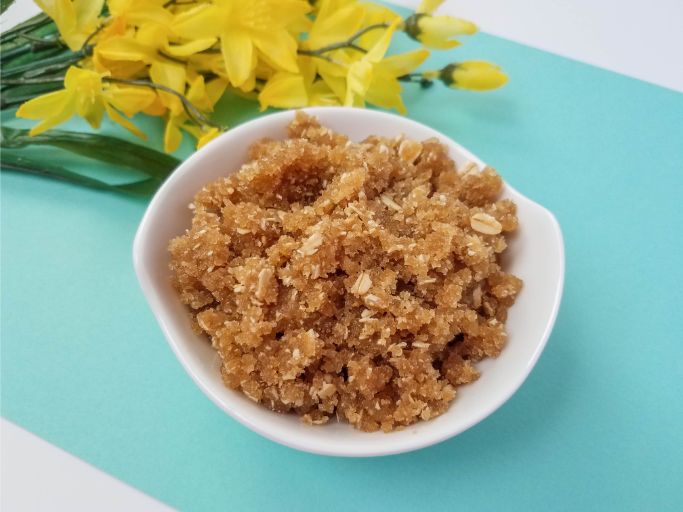 Warnings and Tips
Although hot showers may feel great, they're terrible for your skin, especially in winter. Overly hot baths and showers can lead to dry, itchy skin. After your shower, pat your skin dry instead of rubbing it.
These tips, combined with our oatmeal brown sugar body scrub, should give you the soft, silky skin you want.
Also, be careful of slippery surfaces after using this mixture. Although we absolutely love body scrubs, they can create a seriously slippery situation when used in the shower or tub. I don't want to admit how many times I've fallen after thinking, "I'll just clean it later."
After using an oil-based body scrub, make sure you clean the bottom of the tub or shower thoroughly with a degreaser. No need to use harsh cleaners — a mixture of half Dawn dish detergent and half distilled white vinegar cuts through just about anything!
Giving Body Scrub as Gifts
As we said, body scrubs make great homemade gifts. They're perfect for Christmas, Mother's Day, birthdays, Teacher Appreciation gifts, and more.
They're super frugal, too, which is great if you're on a budget. For under $30, including the cost of these plastic jars and the sugar scrub ingredients, you can create gifts for loads of people on your list.
Do you use body scrubs regularly? If so, what's your favorite combination? And do you prefer sugar scrubs or salt scrubs? Let us know in the comments! We're always looking for more smell-good combinations to try.