The holidays creep up on us sometimes, don't they? One day, you're buying costumes and taking the kids Trick or Treating, and then you blink, and they're sitting on Santa's lap for a photo.
Where did the time go? How did you end up so unprepared for the holidays again?
Well, if you're like most parents, you get caught up in the flurry of activity between your jobs, the kids' sports and activities, and keeping up with academics. Whew, you're busy!
But you did manage to buy a few gifts for people between running all those errands. Only, the thing is, you can't remember who you bought gifts for or how much you spent. Where did you hide them, anyway?
Oh, and now you've found the Christmas cards you bought last year and never mailed out. Oops.
Friends, it doesn't have to get this crazy every holiday season. You don't have to fly by the seat of your pants through the gift buying, card sending, elf on the shelf moving, and holiday baking.
With a little Christmas planning, you can sail through the holidays with your sanity intact. That's why you need our totally free Ultimate Christmas Planning Bundle.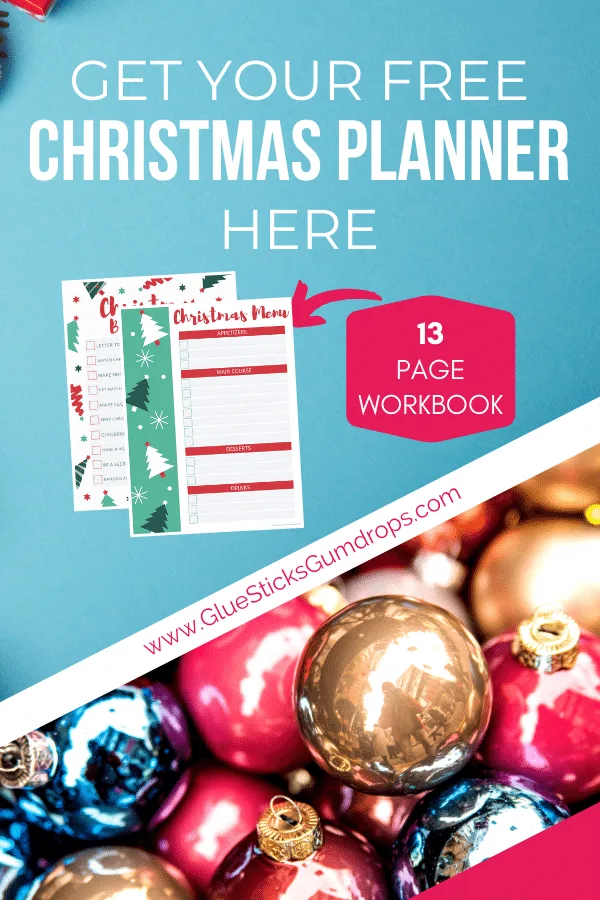 What's in the Christmas Planning Bundle?
We've included everything you're going to need to get and stay organized this holiday season. From gift buying to planning fun things for the kids, we have a printable worksheet for that!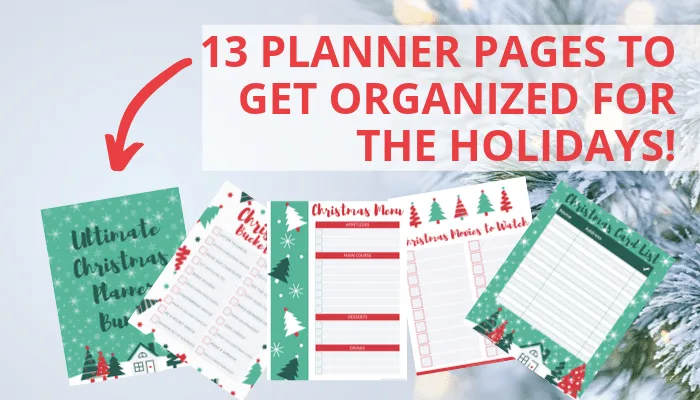 Here's what's in the printable Christmas planner:
Christmas Card List – This list includes sections for name and address as well as a checkbox to check off after you've mailed the card.
Christmas Gift List – This list has sections for name, gift purchased, amount spent, and a check mark column for when you've wrapped the gift.
Stocking Stuffers List – This list is split into two columns with a name above each column. You'll list the stocking stuffer ideas in the appropriate column and check them off when you've purchased them.
Christmas Bucket List (Planned Version) – This Christmas Bucket List is full of fun ideas for the month of December like making a holiday playlist and sleeping under the tree. Use this version if you don't want to have to plan the activities yourself.
Christmas Bucket List (Blank) – If you have your own ideas and Christmas traditions, use the blank Christmas bucket list to create your own itinerary for the month of December.
Christmas Menu Planner – Plan out your holiday meal with this cute printable. There are sections for appetizers, the main course, desserts, and drinks.
Things To-Do List – Print several of these sheets out, because you'll want to use this adorable to-do list all month long. Or, you can also use it just for holiday to-dos, and keep it in your Christmas binder.
Sweets & Treats – Make a list of all the things you want to make and bake for the holidays. You could even put the name of the intended recipient in parenthesis after the item. (My friend Joyce's No-Bake Nutella Christmas Cookies are bomb!)
Christmas Movies to Watch – Plan out all the Christmas movies you want to watch during this holiday season, and check them off as you view them. Need some inspiration? Click for our list of favorite Christmas movies!
Dear Santa Letter Template – Let your kiddos check off whether they've been naughty or nice, and then they can write their letters to Santa.
Elf on the Shelf Ideas (Blank) – List all your fun ideas for your elf on the shelf here. You can find some of our past elf shenanigans here.
December Monthly Calendar – Print off this pretty calendar to put on your desk or on the fridge. It isn't numbered, so you can use this version year after year.
Weekly Calendar – Write the days of the week at the top of the column, and add your to-dos or activities under that day's column.
This printable Christmas planner was created with reuse in mind. The days aren't numbered on the calendar so you can reuse this entire package year after year.
With all of these sheets, you can plan a magical Christmas for you and your family and stay organized while doing it.
Print as many of each page as you need. You may need multiples of things like the Weekly Calendar, the Stocking Stuffers list, and the Christmas card list.
OK, How Do I Get the Christmas Planning Worksheets?
It's easy! You can get this Christmas Checklist at the link below.
How to Print the Christmas Planner:
For best results, set the print to color and the quality to "best." We did not have to select "fit to page" for our printer; everything printed out correctly as is.
But if it doesn't look right in your print preview, select "fit to page" to see if that's a better fit. You can also change it by clicking "scale" if you need to scale it down a bit for your printer margins.
While we highly recommend printing the pages in full color (they're so cute!), we totally understand that not everyone has an endless supply of color ink. For a grayscale version of the Christmas planning bundle, click the download link below.
Download the Grayscale Christmas Planner
We so hope you enjoy this Christmas planning worksheet bundle. Please share this post using the social media buttons above or below the post so your friends can get their planner, too.
Happy holidays!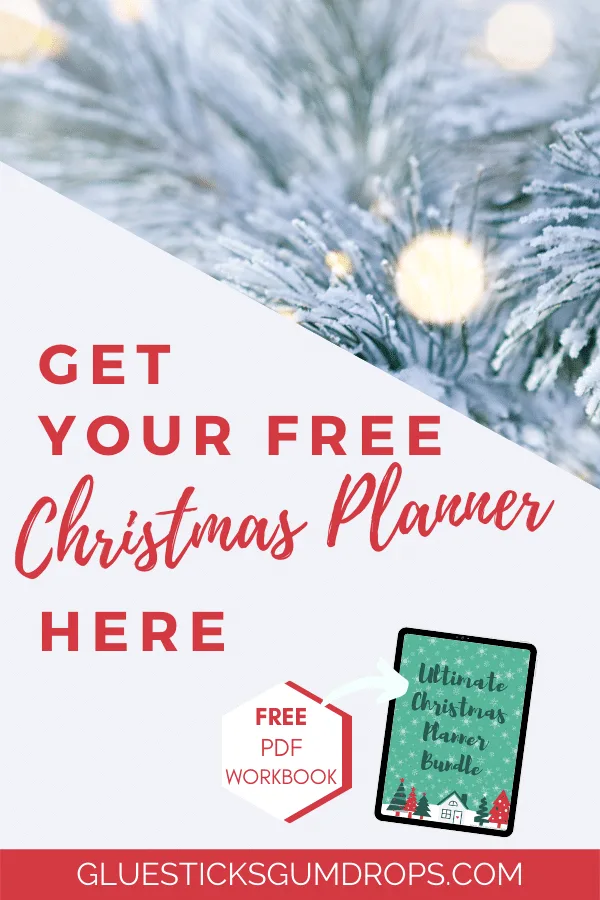 For more fun during the month of December, check out these Christmas crafts, recipes and activities: