Mother's Day will be here before we know it. I am trying to plan ahead this year because May is such a busy month for families. There are graduations, proms, the end of school, Memorial Day, soccer, baseball and MORE! I always feel bad if Mother's Day gets pushed to the back burner because honestly it is a special day and deserves some attention. I know that a lot of people think it's just a Hallmark holiday, but I believe that moms everywhere deserve a day that is all about them! To help make your celebration meaningful and EASY, I have created two beautiful Mother's Day quotes free printable artwork for you.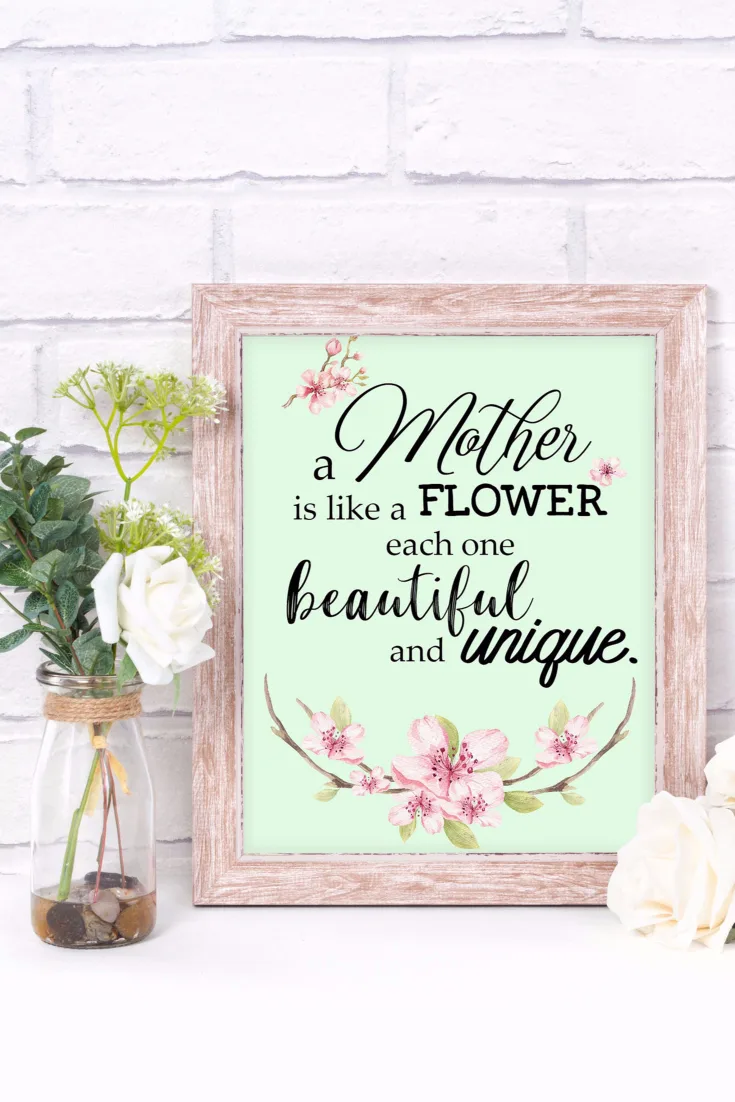 Mother's Day Quotes Free Printable Artwork
Printable artwork is versatile and easy to gift. Printing this off on a piece of cardstock and putting it into a pretty frame can make a lovely Mother's Day gift for someone special. It is easy to print these off whatever size you want by just using your printer settings.
What I Am, You Helped Me To Be
I adore this quote and definitely know it is true in regards to my own mother. Most moms try to help their children be everything they can be in life. This Mother's Day Quote is the perfect gift for your mom this year. It will look beautiful in a white frame. Don't forget to add a meaningful card and you are set. Getting this free printable artwork is simple…..you can click HERE or you can click the image below.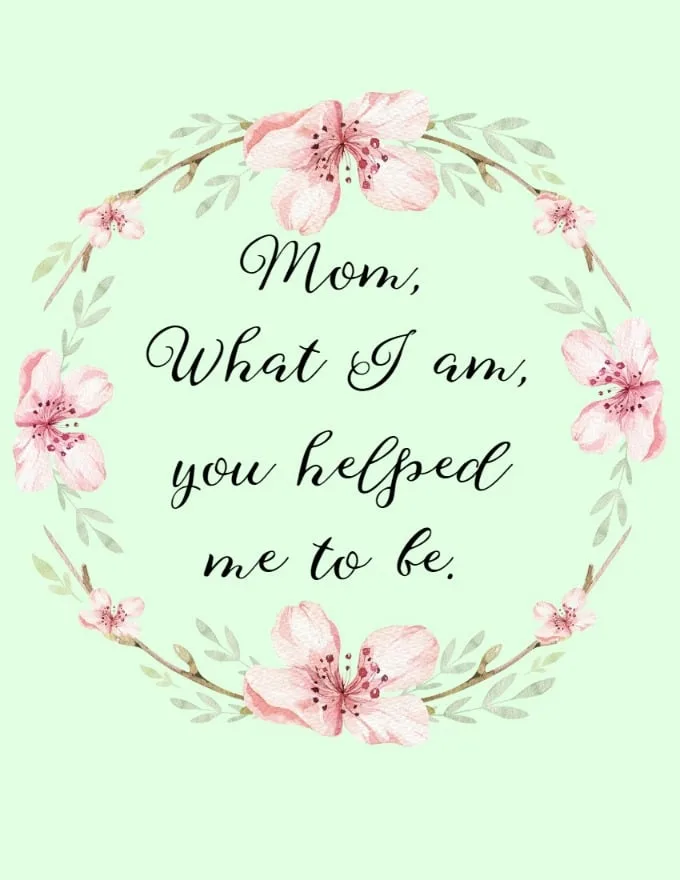 A Mother is Like a Flower
Sometimes we know a mother who isn't our own and want to do something special for that person. I saw this quote and knew it was the answer to those special women in our lives that needed some attention on Mother's Day. So many of the Mother's Day quotes, gifts and cards are specific to OUR mother that they don't fit as gifts for other people. It is so nice to remember women who may have lost their children too soon, foster mothers, grandmothers or just friends who are moms. This quote fits any mother in your life. Get this free printable artwork by clicking HERE or you can click the image below.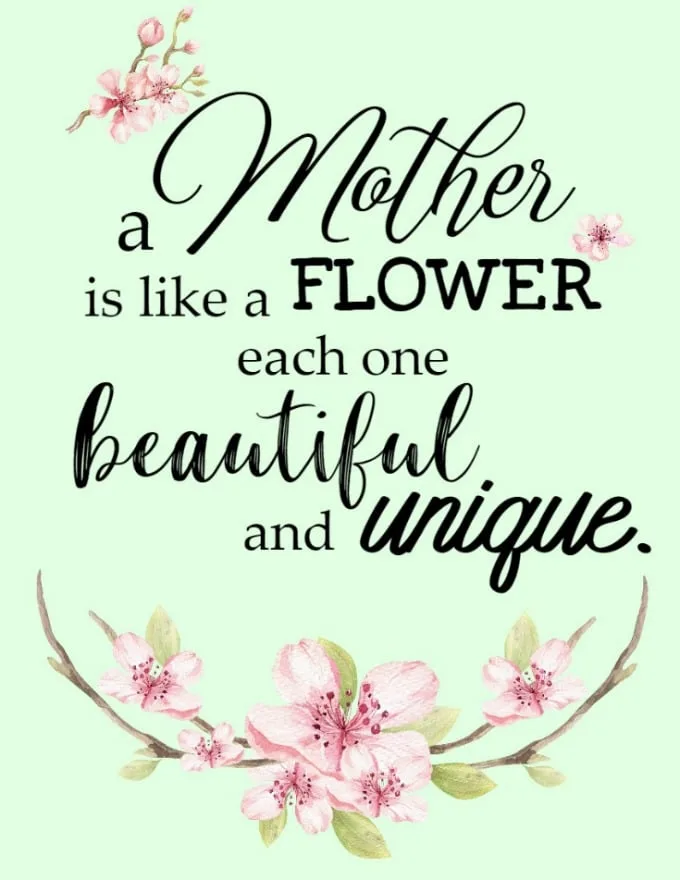 How Do You Make Mother's Day Special for Your Mom?
What do you do for your mother for Mother's Day? Do you spend quality time together, give a special gift or is it just a phone call? I would love to hear all about your traditions! I am adopted and am thankful everyday and especially on Mother's Day that I have the mom I have! You can read about all about my adoption journey over at Life is Sweeter by Design. Be sure to check out my other free printable designs while you are there too!
If you liked this Mother's Day Quotes Printable Artwork, check out these handprint crafts for Mom and these other Mother's Day gift ideas: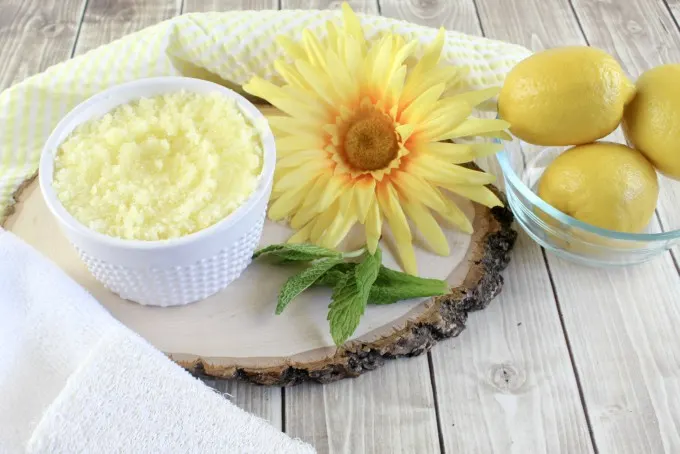 Homemade Lemon Mint Sugar Scrub