Hot kids are cranky kids, and no mom can deal with that in the heat of the summer. Keep your kids cool and happy with these 10 yummy slushie recipes for kids. Whether you're okay with a little sugar or are looking for healthier options to cool down, you'll find a great slushie recipe here!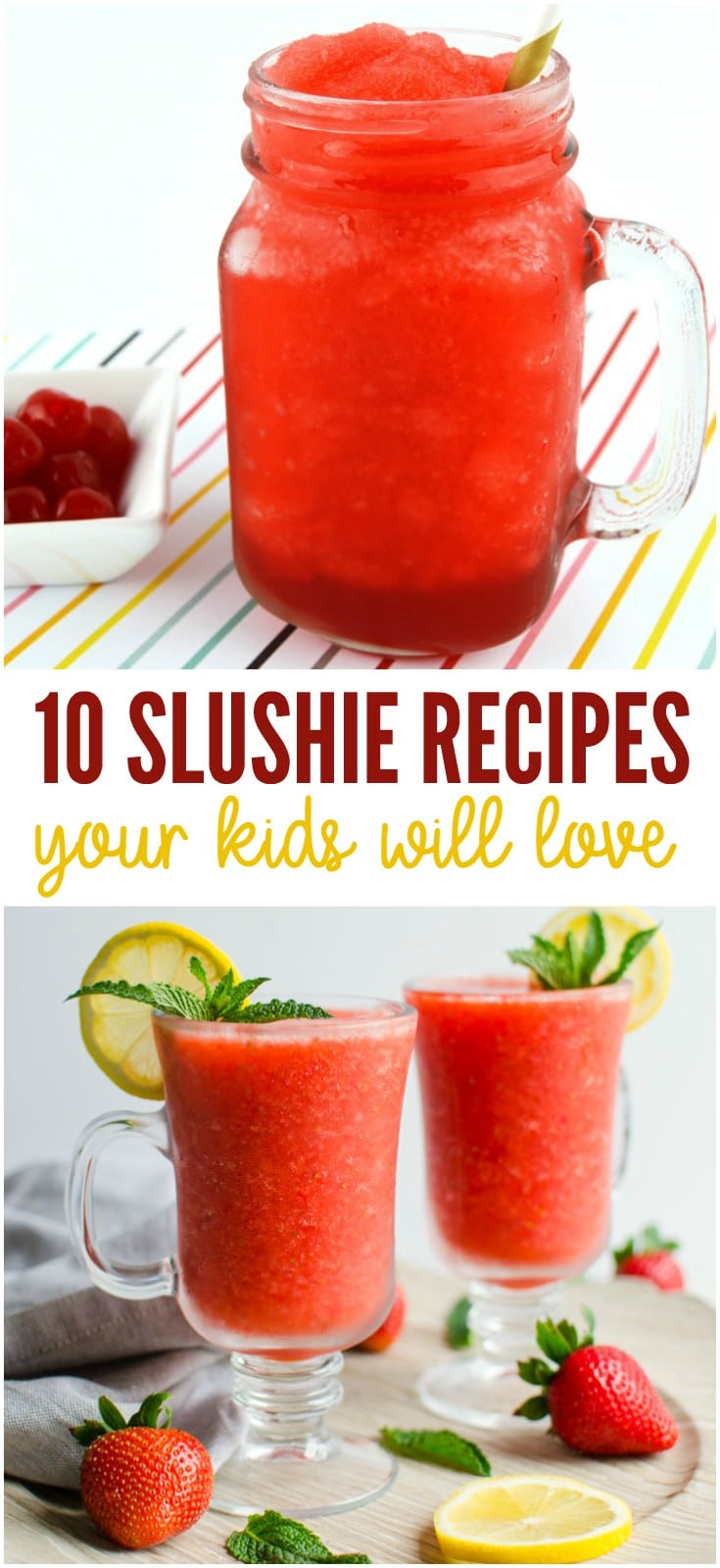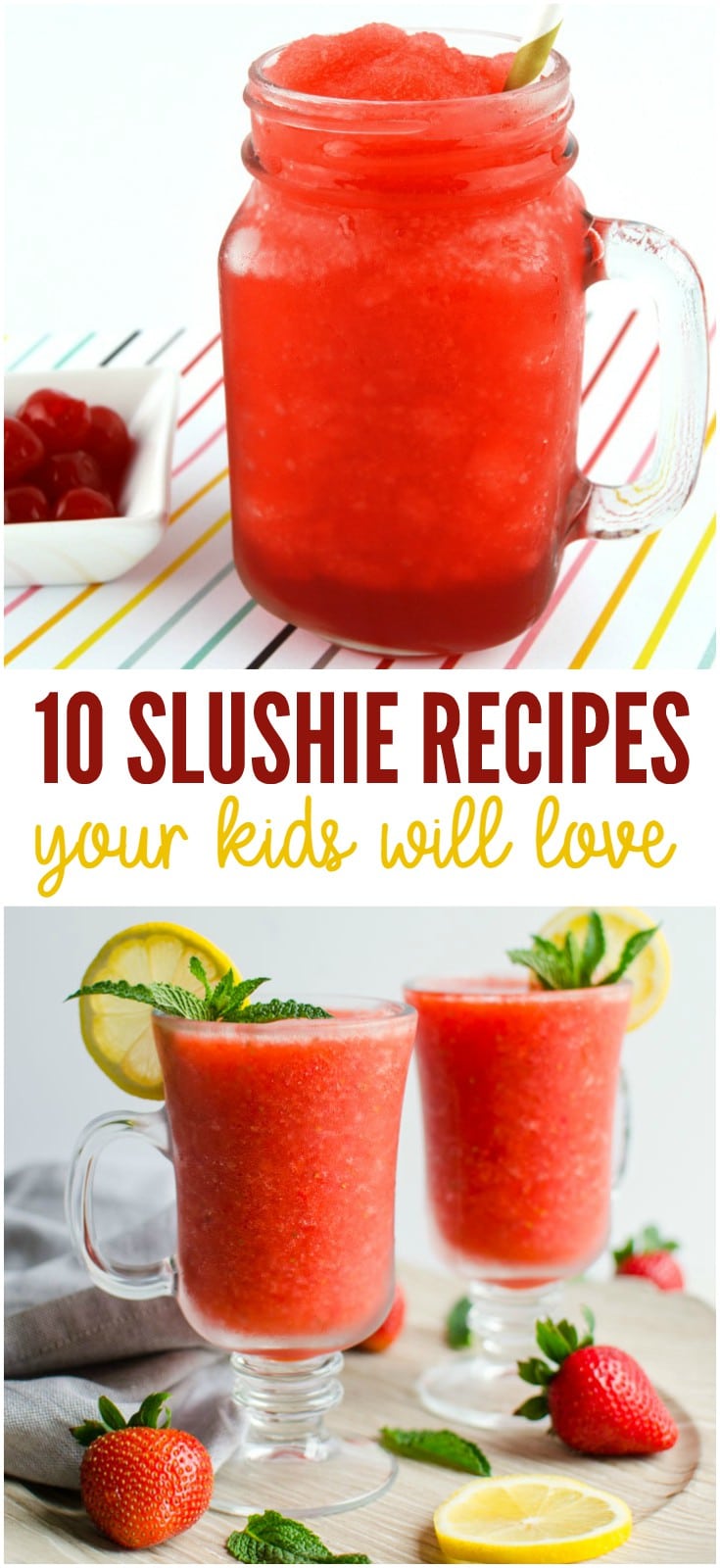 Our homemade cherry slushie is our most popular drink recipe. If sugary drinks are on your no-no list, skip this one. But if you let your kids indulge in a sugary treat now and then, this one is delicious!
Make a Strawberry Kiwi Slush if you love the combination of sweet and tart flavors if your icy drinks. This is made with real fruit and is a healthier option if you want to stay away from too much sugar.
Speaking of cherry drinks, you don't want to miss this fresh cherry lemonade slush. Make it with homemade lemonade or your favorite store brand.
Change out the cherries for raspberries and you have a fruity and fabulous raspberry lemonade slush. What a gorgeous drink!
Make an ice strawberry slush for a light and healthy drink that'll really cool you down.
This orange creamsicle slush can be made a little lighter by using almond milk and skipping the sugar in favor of a natural sweetener like honey. Or it may be sweet enough on its own to suit your tastes!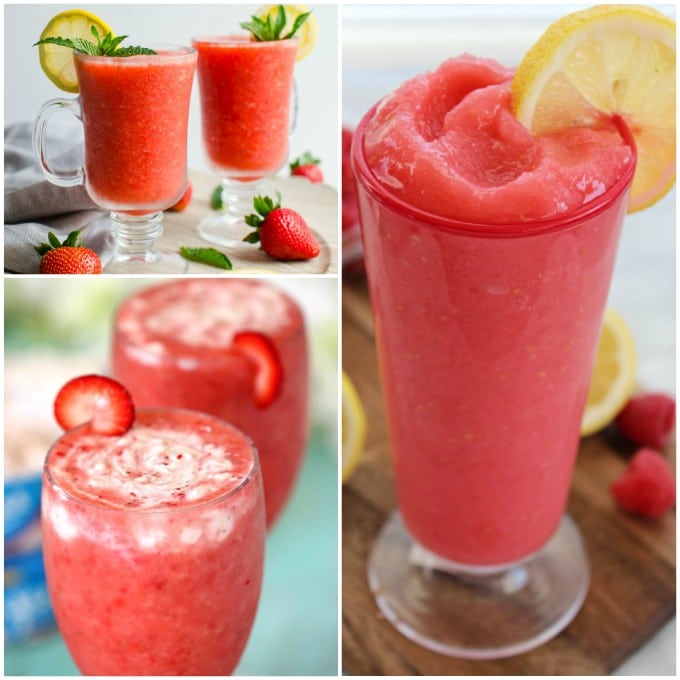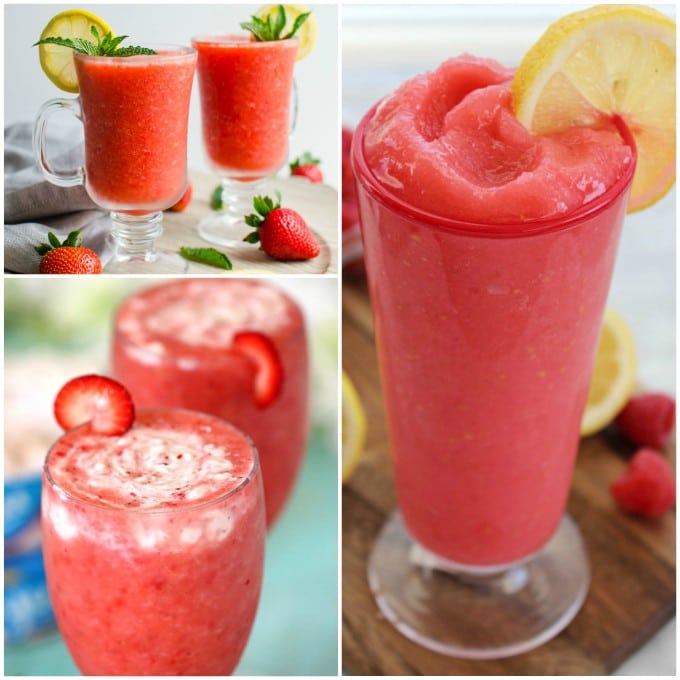 For a tart, refreshing drink this summer, try our Strawberry Orange Slushie. It's my son's favorite!
Cool down with a Blueberry Strawberry Cream Slush. Blueberry drinks are one of my summer must-haves!
This orange pineapple slush sounds so tasty and tropical. This is next on my to-try list.
Make a lemon berry fruit slush for the kids during your next backyard bbq. They'll be a big hit.
Feel good about the kids getting a bit of calcium and protein with this strawberry yogurt swirl slush.
These easy frozen slushies are made with your favorite flavor of Kool-Aid, so you know they'll be a winner with the kids.
What's your favorite slushie flavor?
If you liked these slushie recipes for kids, you'll also like these kid-friendly drinks: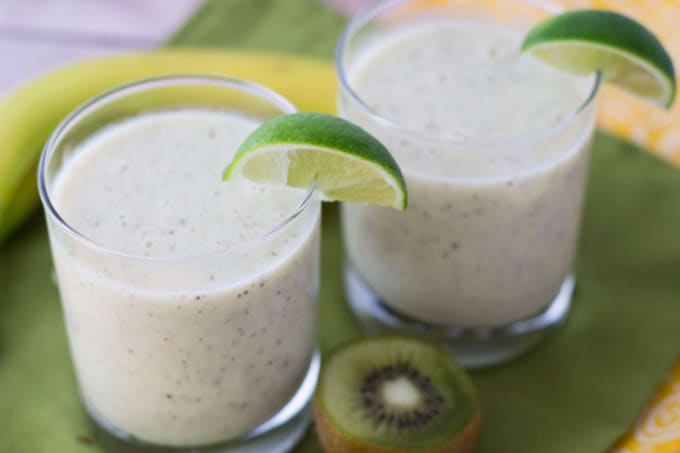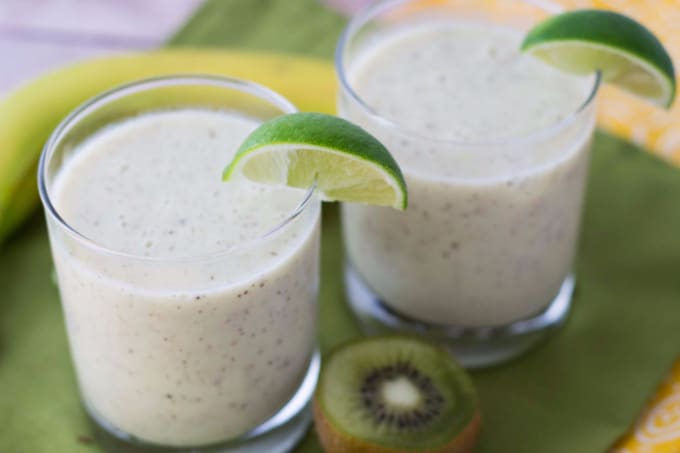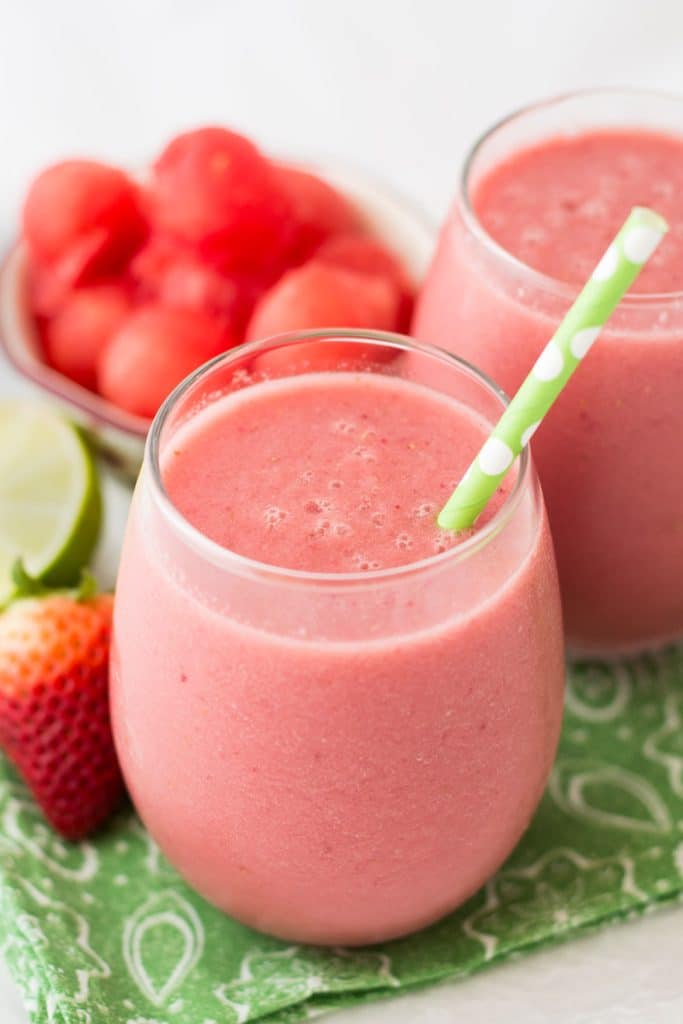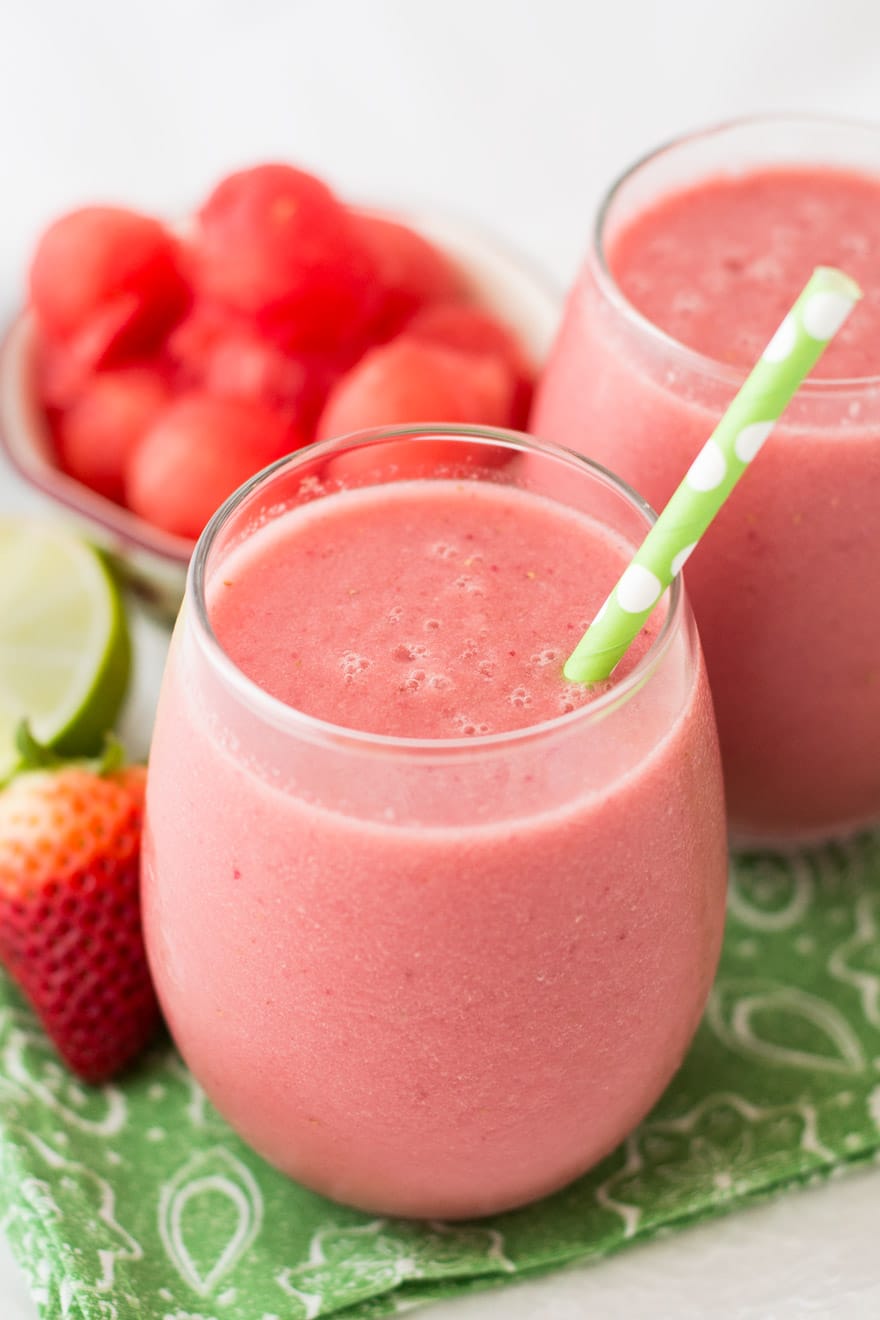 Watermelon Strawberry Smoothie