I've been on a slushie kick lately. After making orange creamsicle slushies half a dozen times, I thought I'd switch it up a bit. The strawberries are super sweet this time of year, so I knew I wanted to use those. And we nearly always have oranges or orange juice on hand. So, the Strawberry Orange Cream Slushie was born.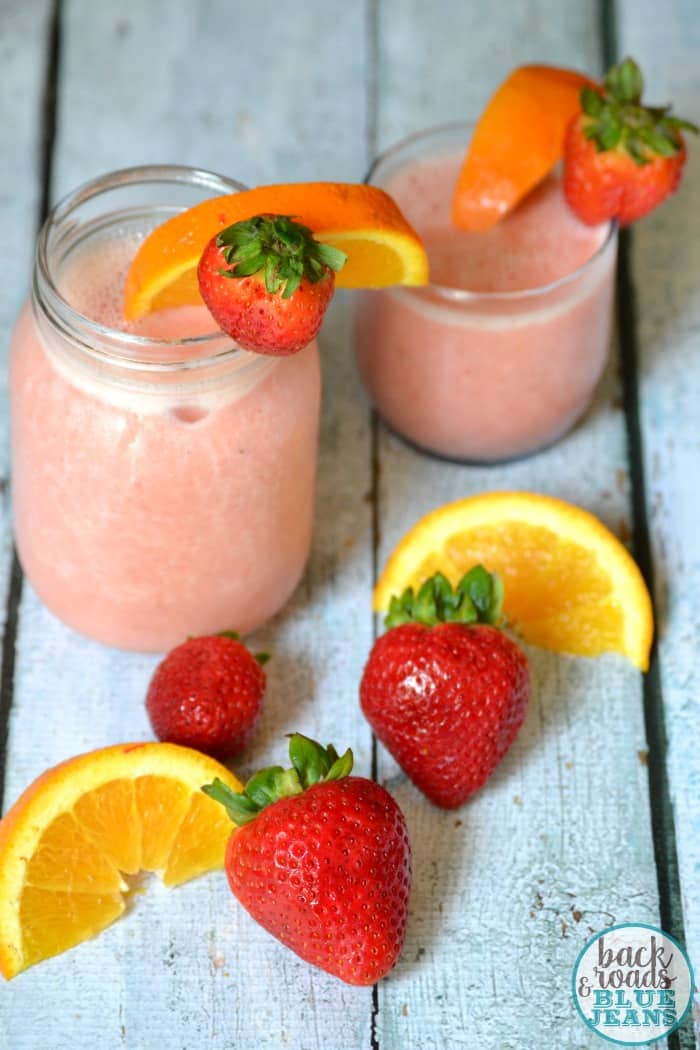 You probably have these ingredients in your kitchen right now: strawberries, orange juice, orange slices, sugar and milk. Easy peasy.
We froze the strawberries before we got started. Although that normally cuts down on the amount of ice you'll use, it didn't in this case. Way too fruity without a little watering down.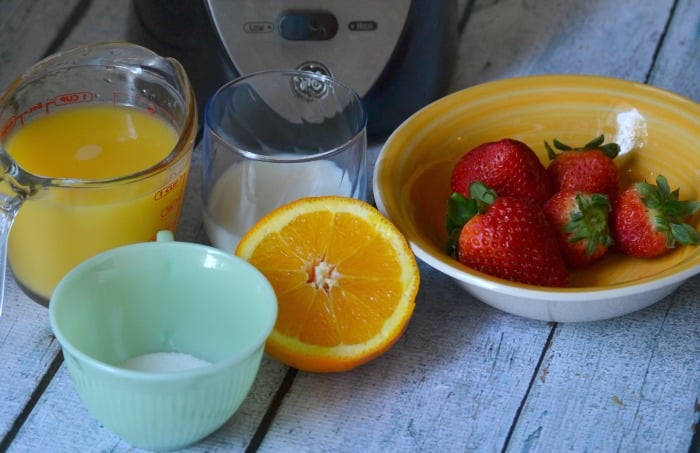 Toss all the ingredients in the blender and pulse for about two minutes. Don't it look tasty before you even get started?
Go another minute or two if your ice is too chunky. I like most of my slushies to be more creamy than icy, with the exception being this cherry slushie.
Pour into a glass, garnish with strawberries and orange slices, and drink up! Sorry, I forgot the straws. Oops!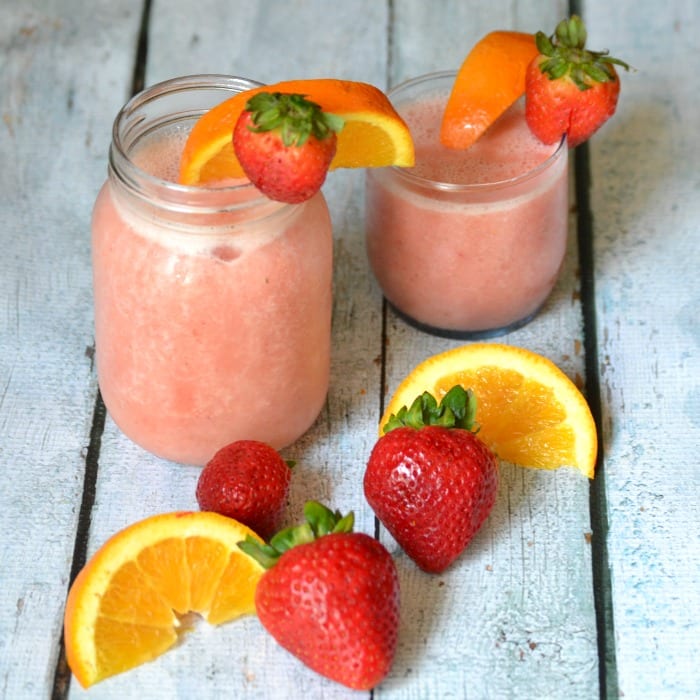 For more slushie goodness, click on the pictures below.