If you're like many of us who've received a new air fryer for Christmas, you're probably looking for some tried-and-true recipes that you know your family will love. We were looking for some, too, but we wanted them to be much healthier versions of some of our favorite foods. We're happy to say that we've found 17 air fryer recipes – healthy ones that we can't wait to try. If you have a favorite air fryer recipe, leave it in the comments!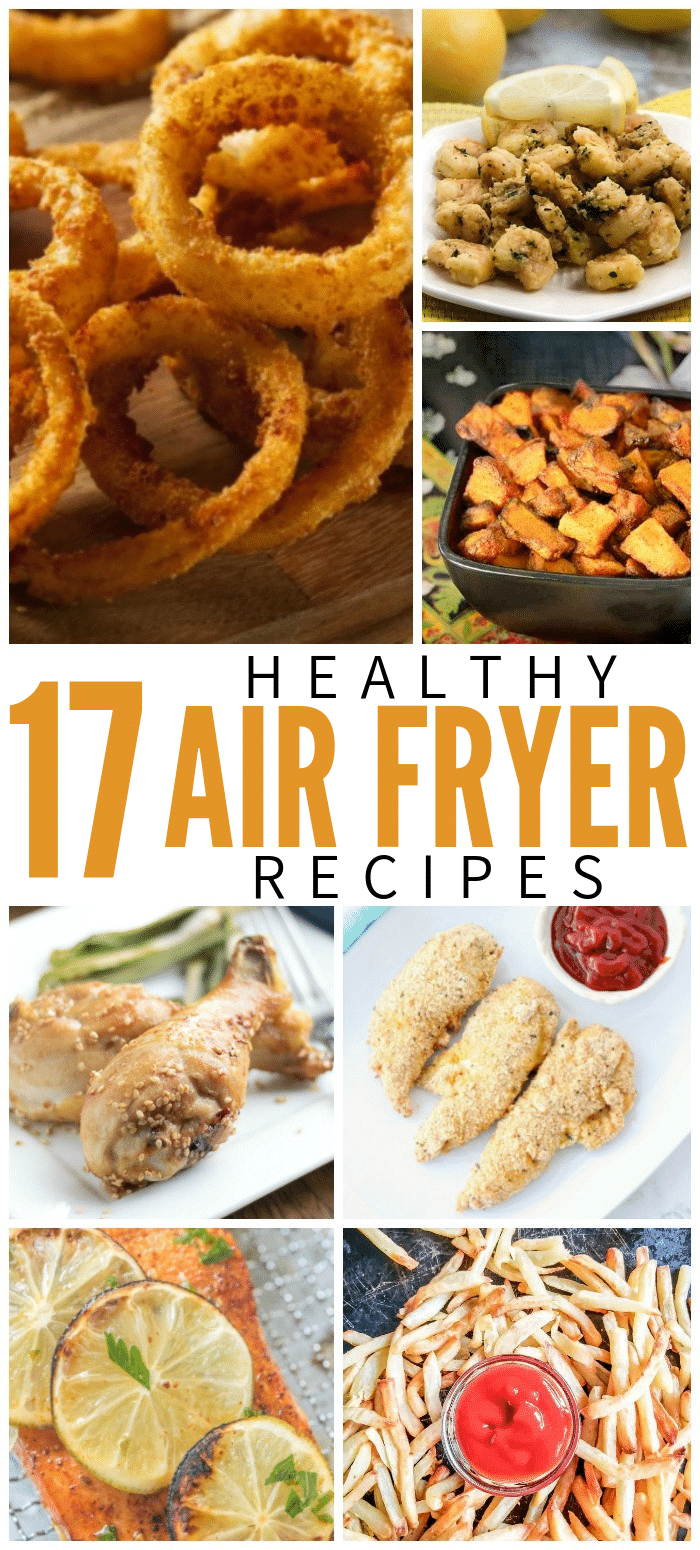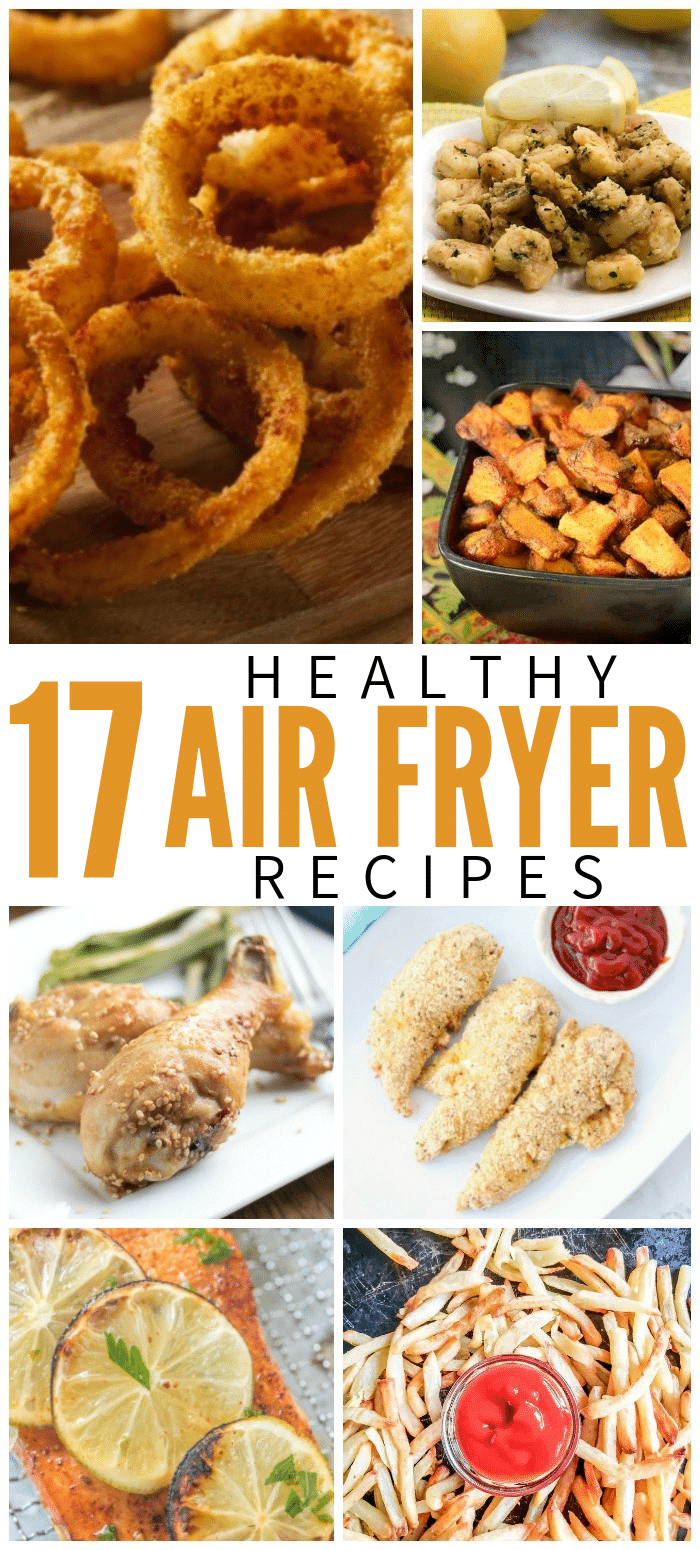 If you'd like to save these air fryer recipes – healthy ideas for later, we'd appreciate it if you pinned the image at the top of this post. To pin individual recipes, please click through to the post and pin from the original source. Enjoy!
Air Fryer Recipes – Healthy Main Dish Ideas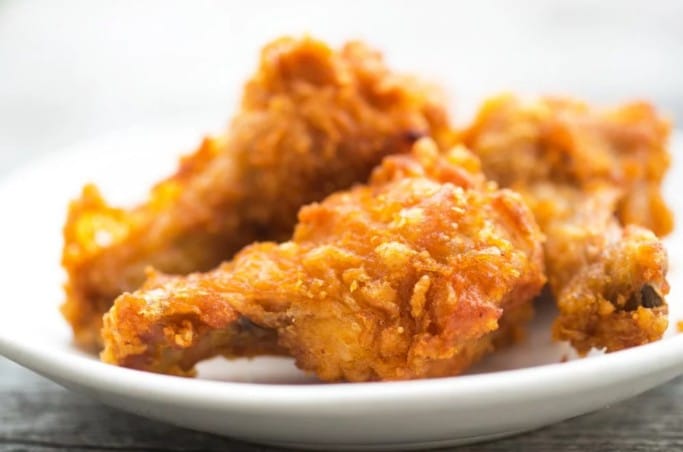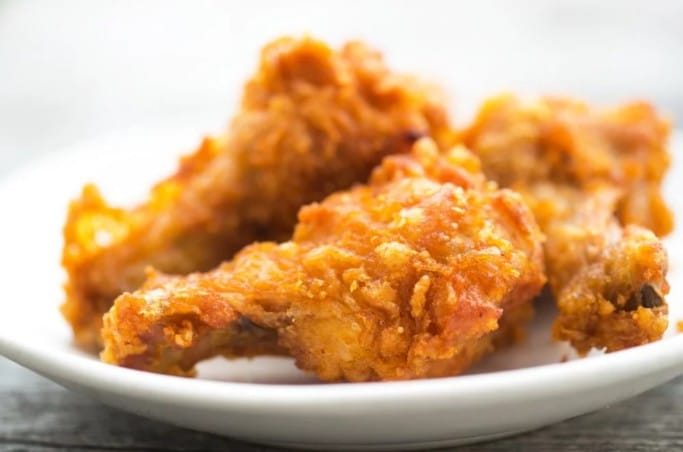 Flourless Fried Chicken is sure to make any dieter happy. The crispy coating is made with oats, cauliflower, and herbs, and you can make it with chicken breasts if drumsticks aren't your thing.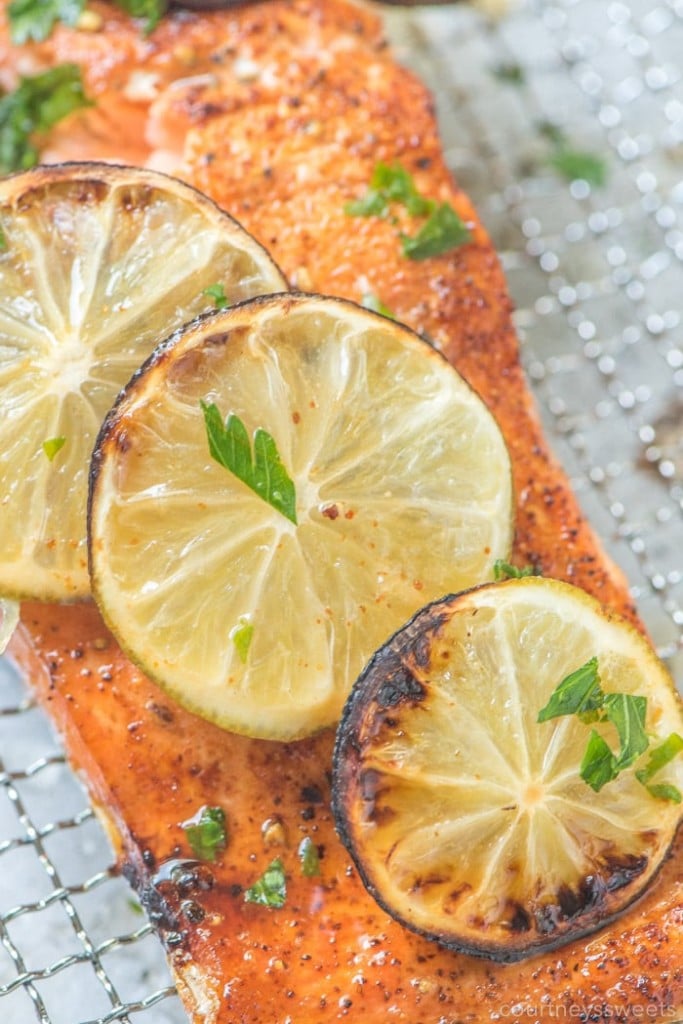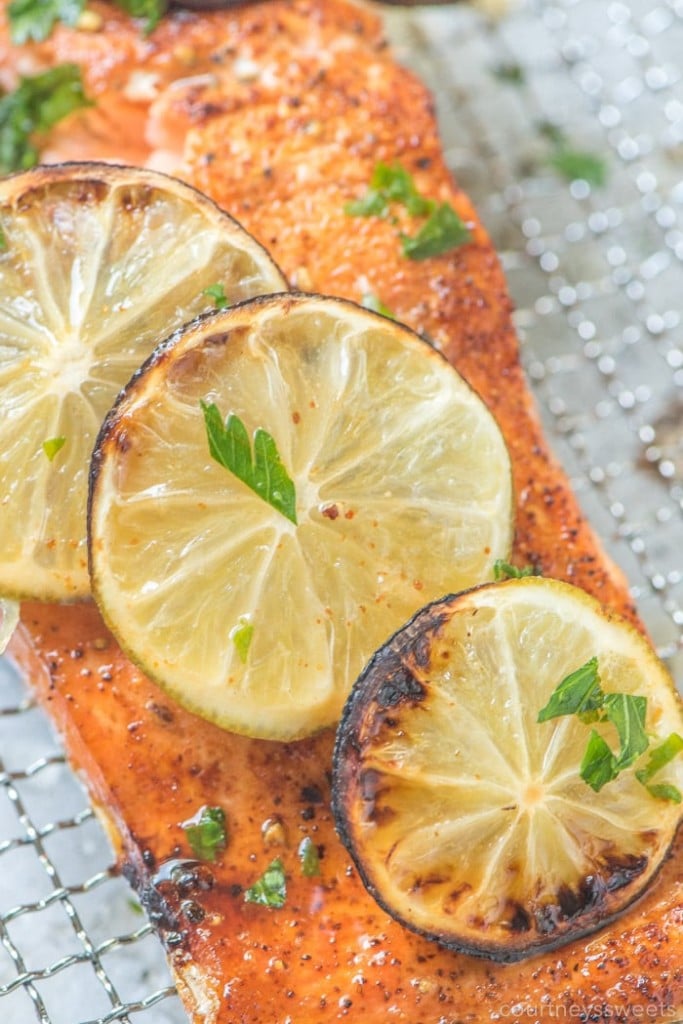 The air fryer is perfect for cooking Chili Lime Salmon. Salmon is full of good-for-you omega fatty acids, so if you like this recipe, you'll want to make it often.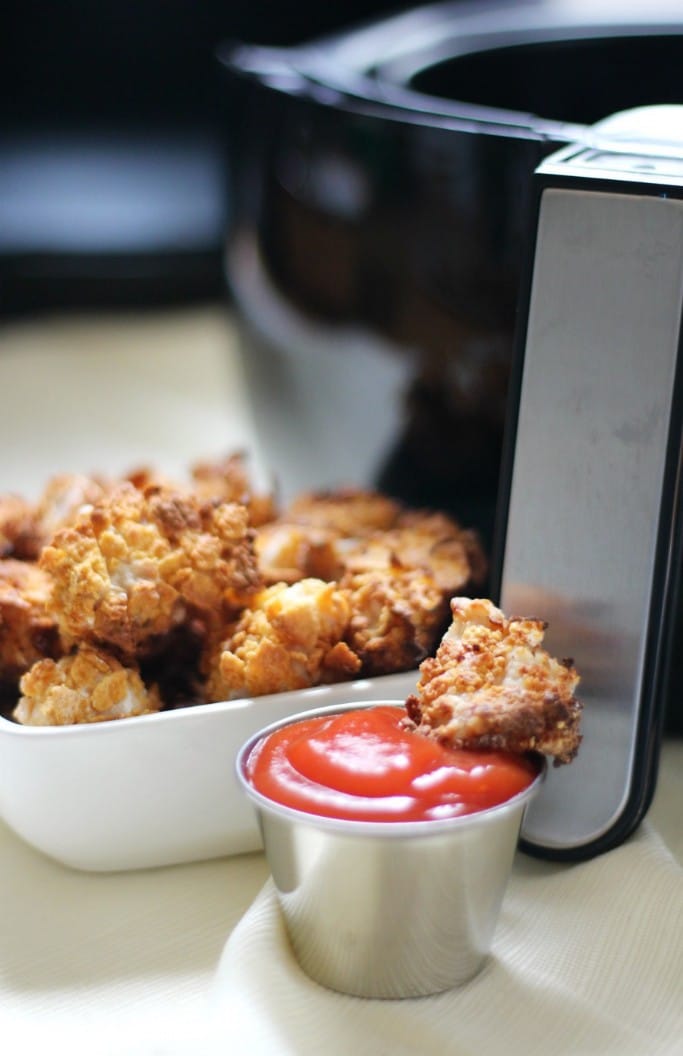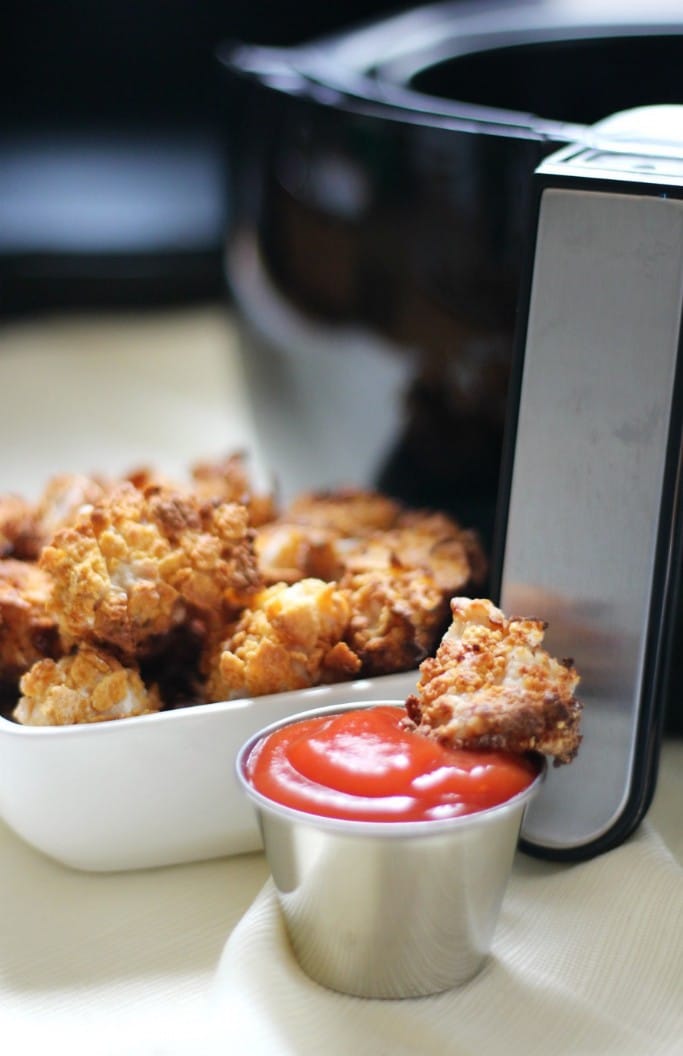 Kids will go crazy for this Air Fryer Popcorn Chicken! The recipe is gluten-free and oil-free, so you can feel good about feeding them to your little ones.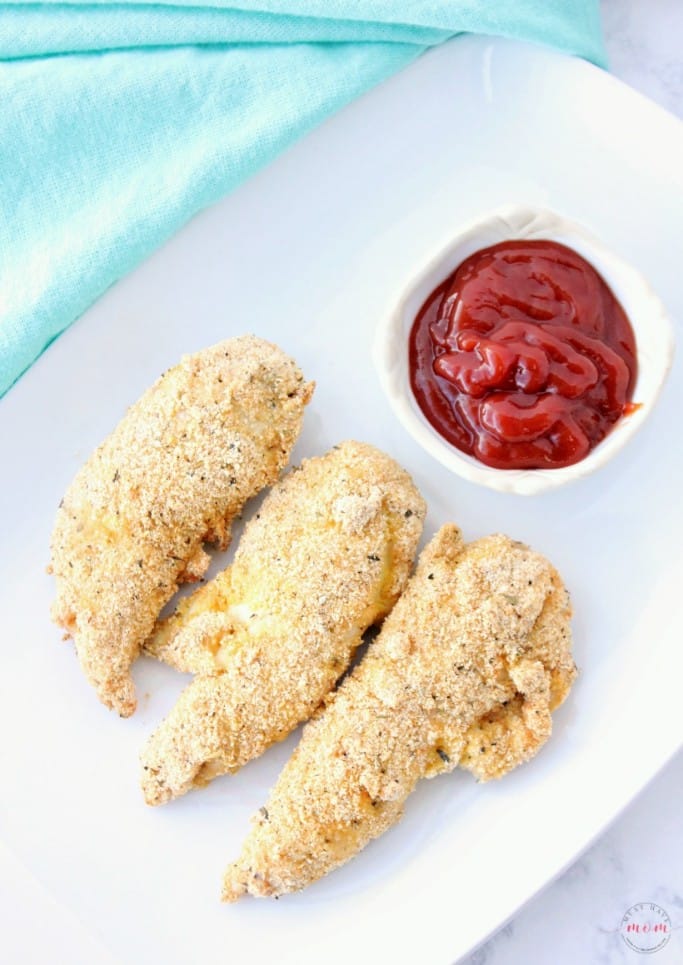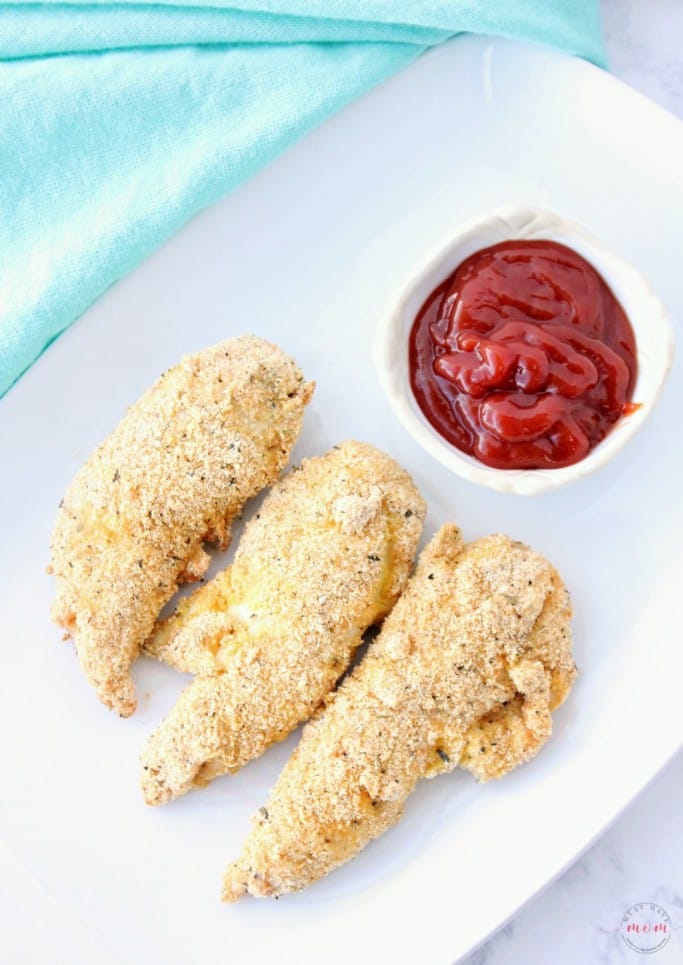 Gluten Free Chicken Strips are another option your kids won't argue about. They look delicious! If you don't have almond flour on hand, you can substitute any other flour you have (especially if there are no food allergies in your home).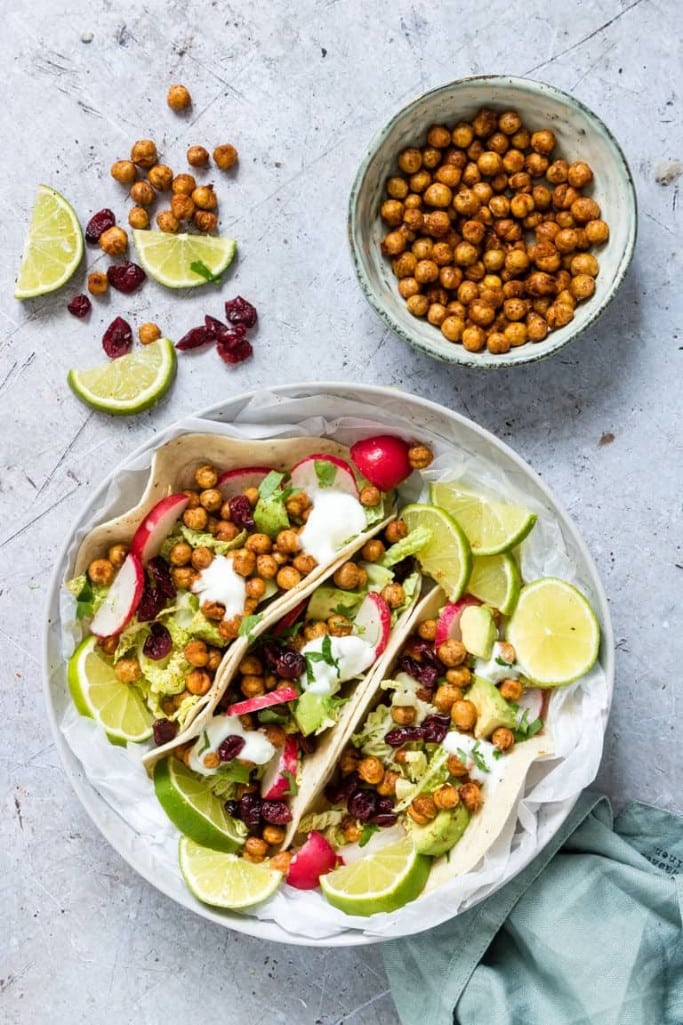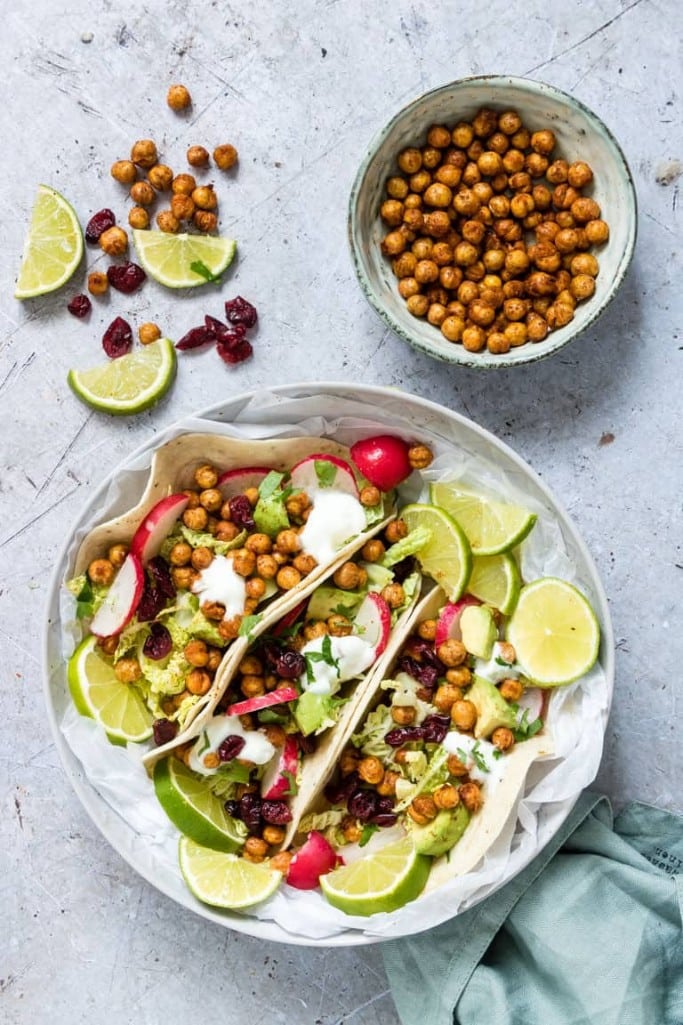 Crispy Chickpea Tacos will make the whole family happy when dinnertime comes around. And because you can make them with ingredients you already have in your pantry, you can get dinner on the table without making a grocery run!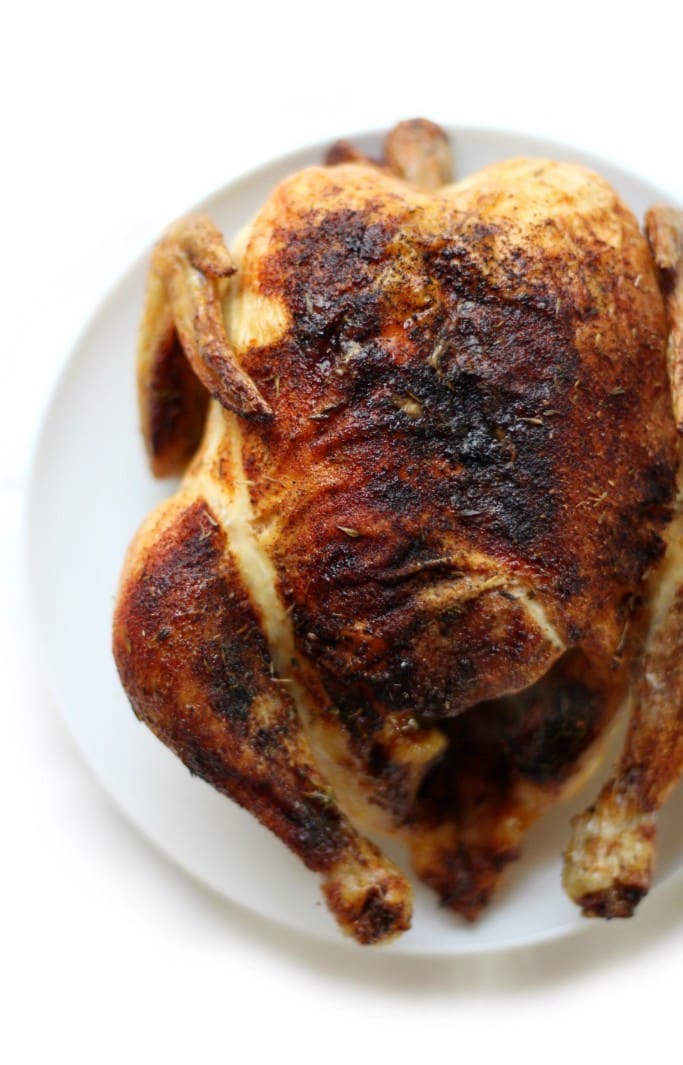 Make Rotisserie Chicken right at home in your air fryer. It's delicious on its own, but rotisserie chicken is also wonderful to have around to add to soups, salads, stir-frys and more.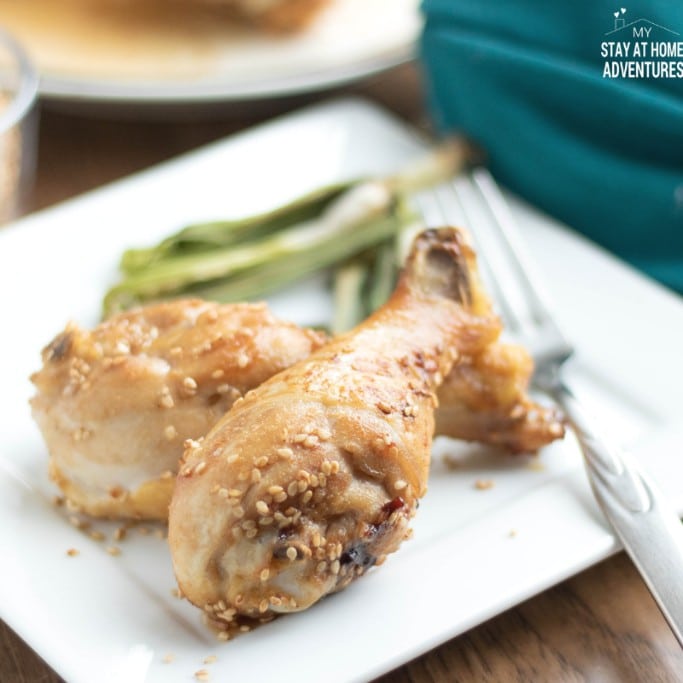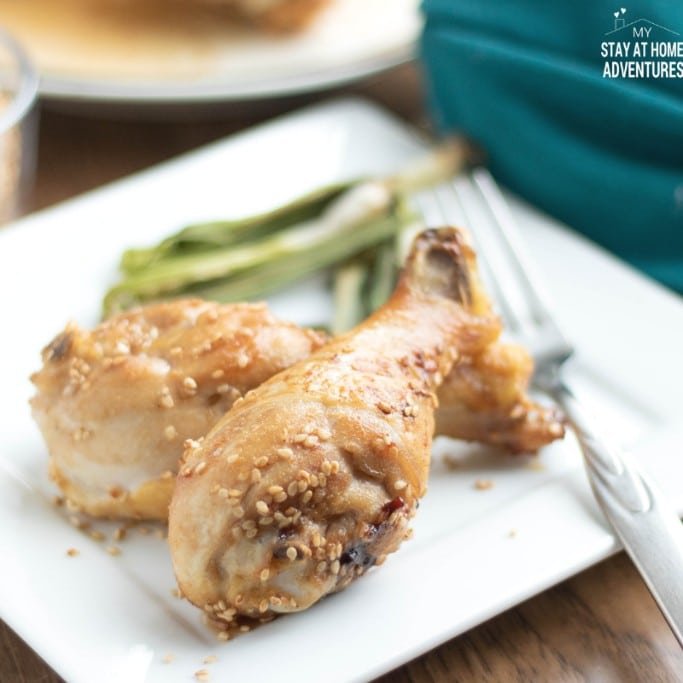 I can't wait to make these Sesame Chicken Legs from my friend, Joyce. Her recipes are the best!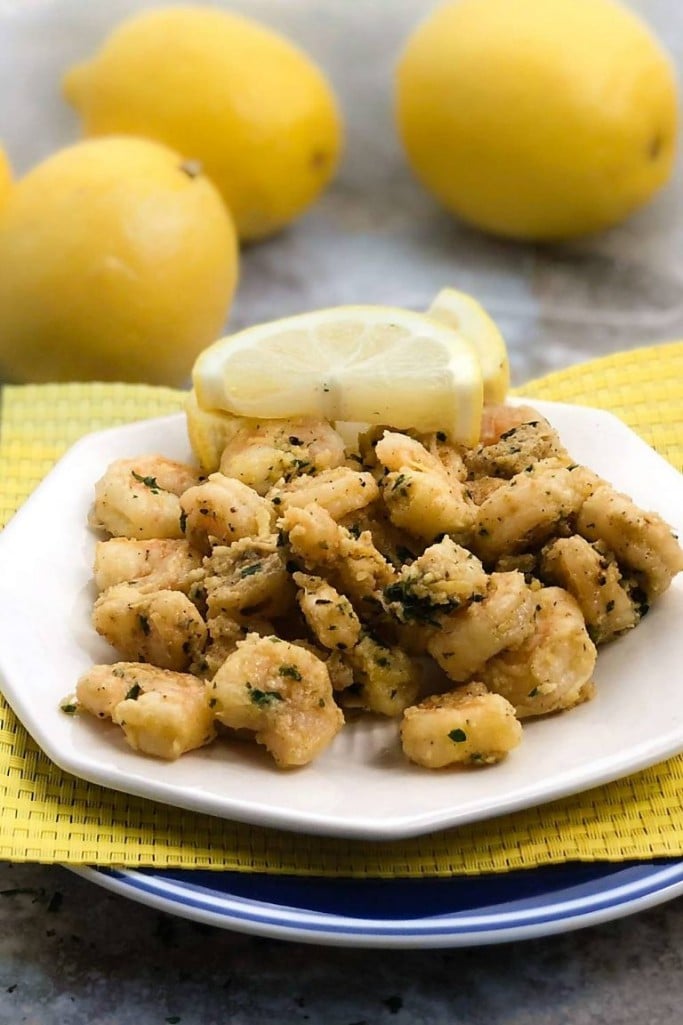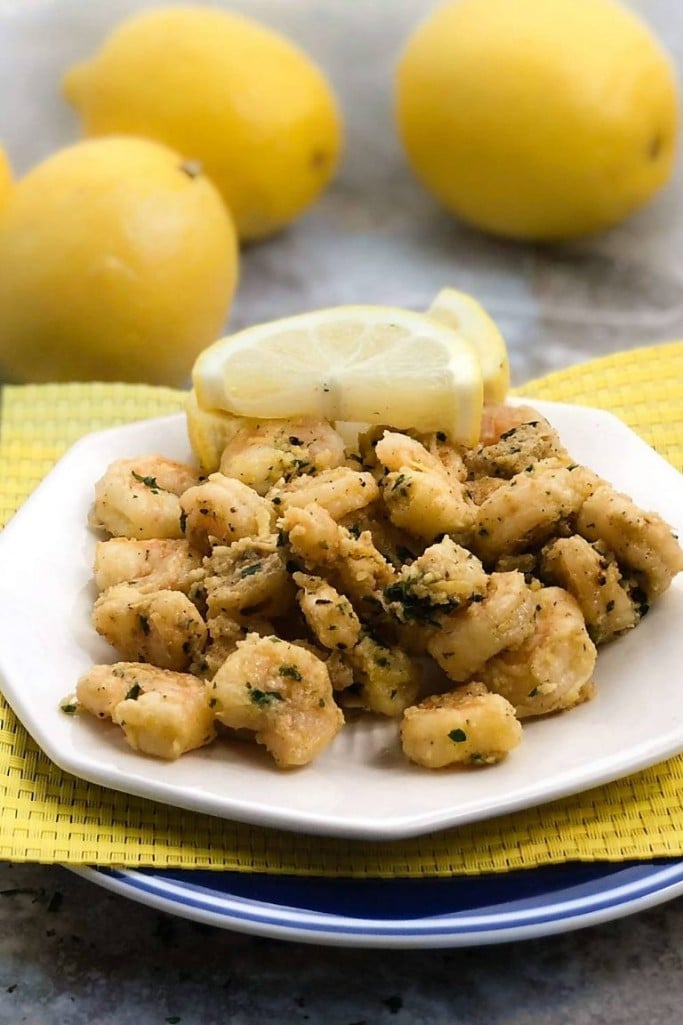 If you're doing Paleo or Whole30, you don't want to miss this recipe for Lemon Garlic Shrimp in the air fryer. You can have dinner ready in under 10 minutes!
Air Fryer Recipes – Healthy Side Dishes and Snacks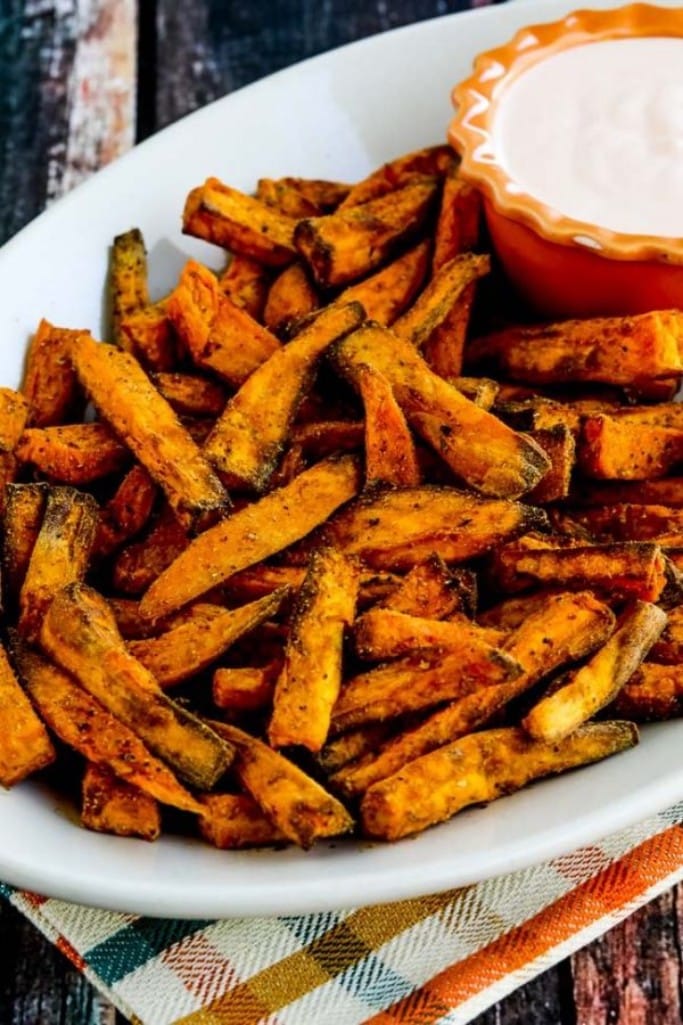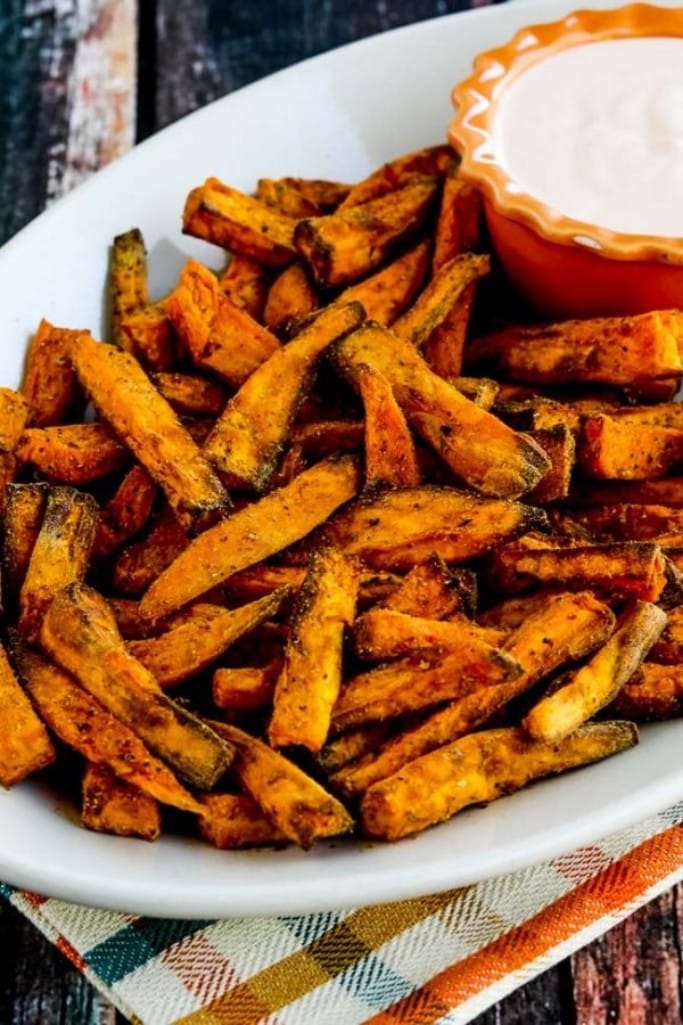 Kids and adults alike will devour these Spicy Sweet Potato Fries. They pack a little heat (but not too much), and of course, you can always adjust the spices to your family's liking. They'll be great with your favorite dip or ketchup.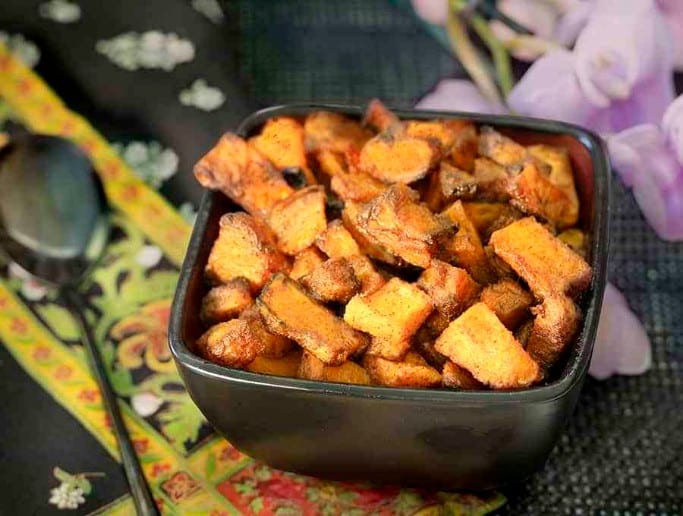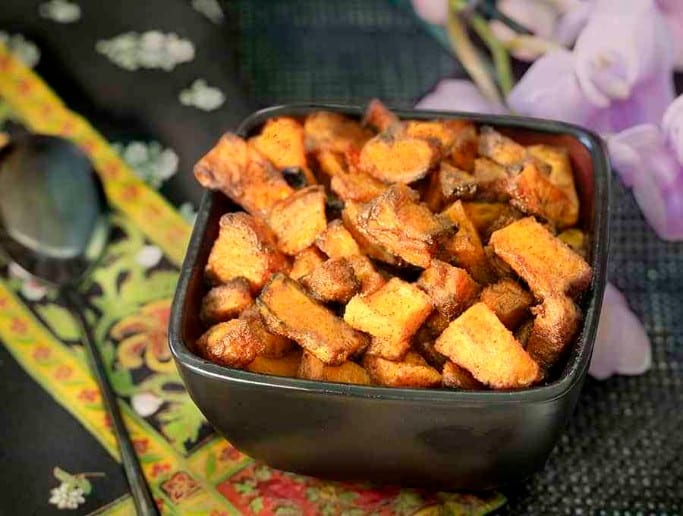 In 15 minutes, you can make this yummy Spiced Butternut Squash that's the perfect accompaniment to any meal. Although it's a side dish, you can absolutely make a snack out of these tasty little bites.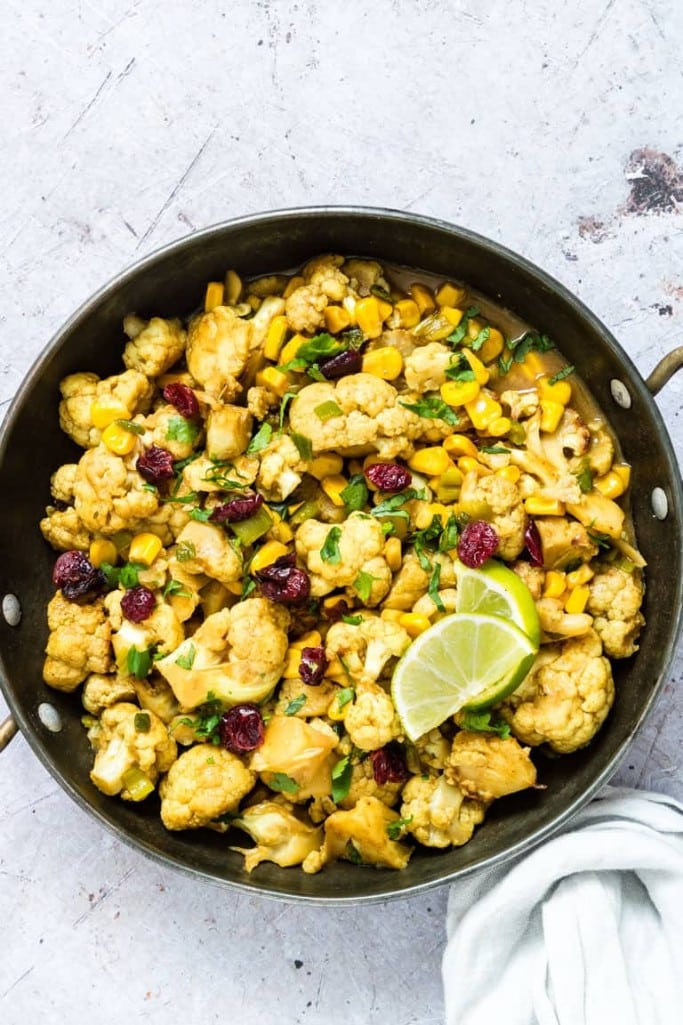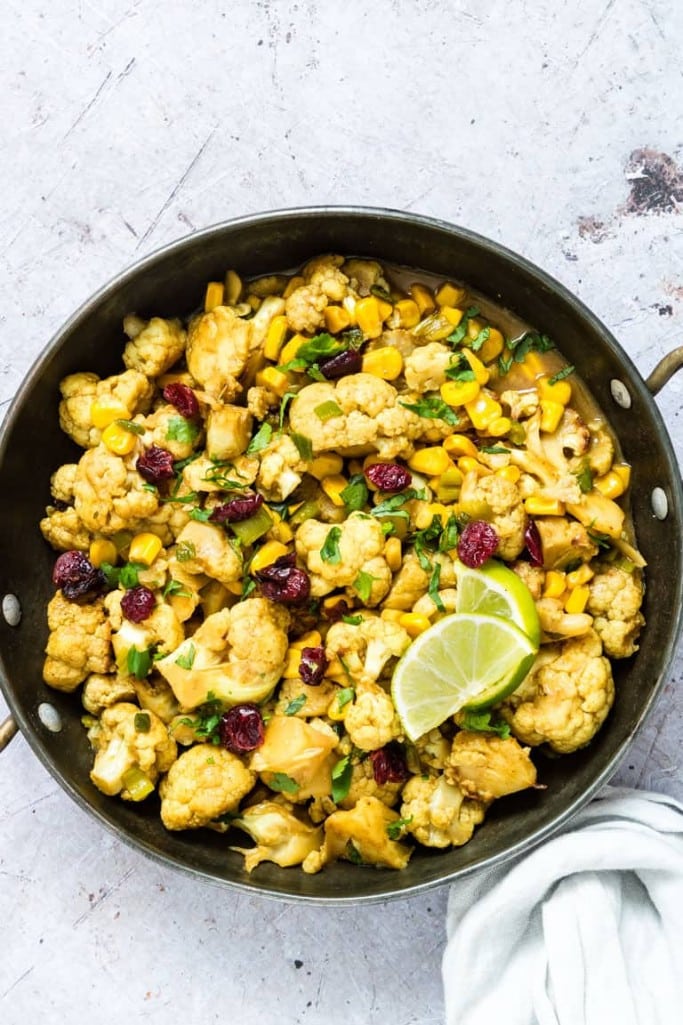 Now that we've switched to a plant-based diet, I can't wait to try this Cauliflower Curry in the air fryer. This works great as a side dish or a main dish, depending on your particular diet.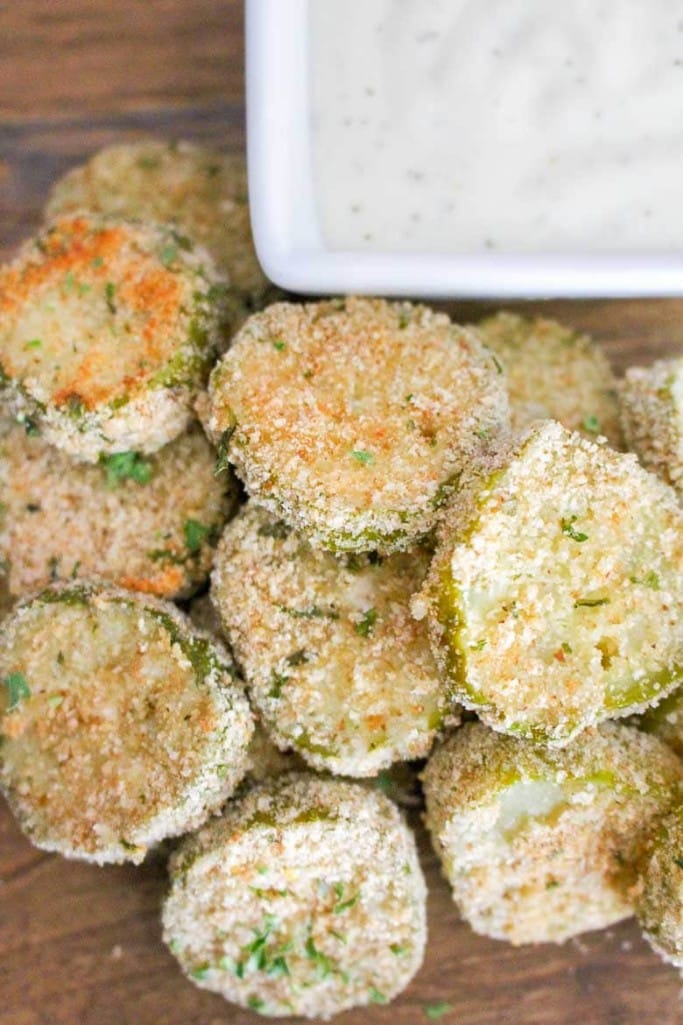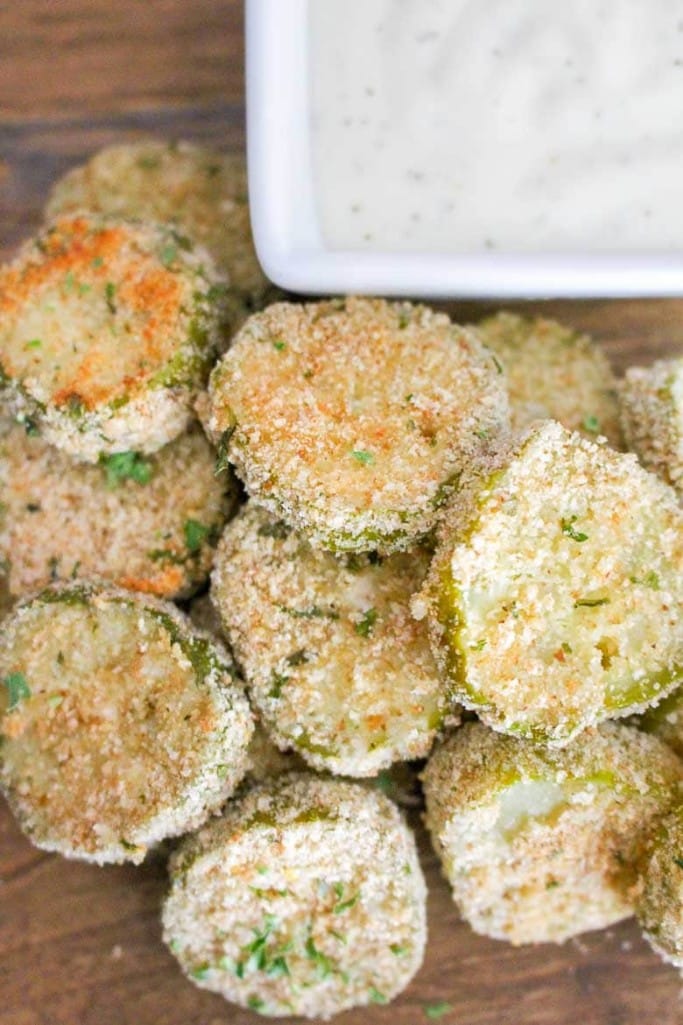 Looking for a salty snack without all the grease? You have to try these Air Fryer Pickles! If you've never had fried pickles before, they're a favorite here in the south, but the deep-fried version doesn't do your body any favors. With this recipe, you can indulge without guilt.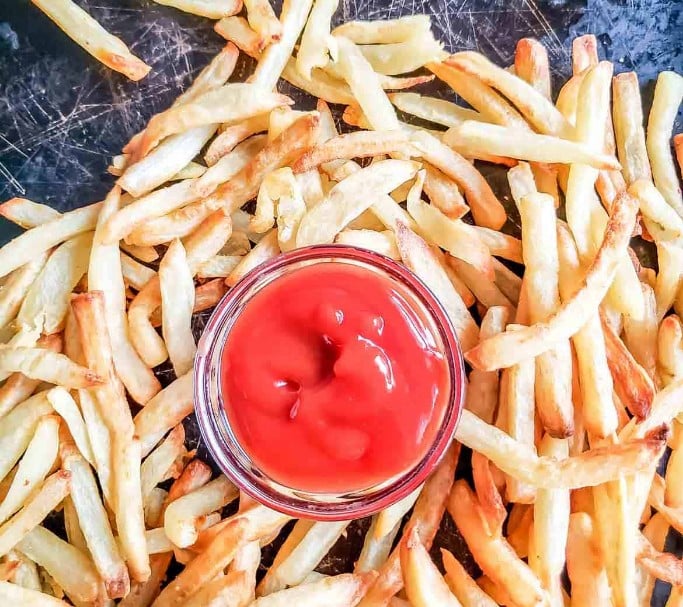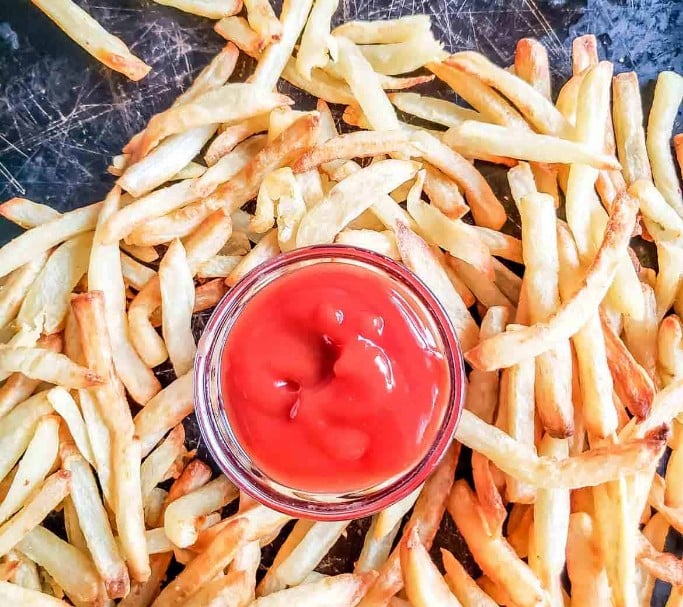 These Crispy Low-Fat Fries are the perfect addition to the kid-friendly popcorn chicken above. You won't find any of your kids arguing with that kind of dinner!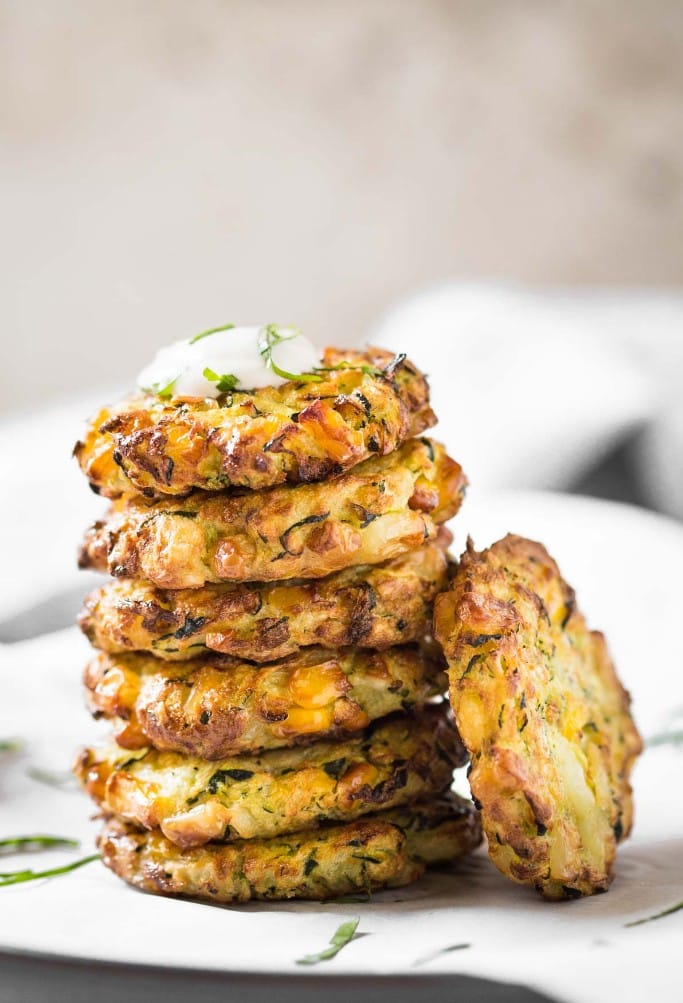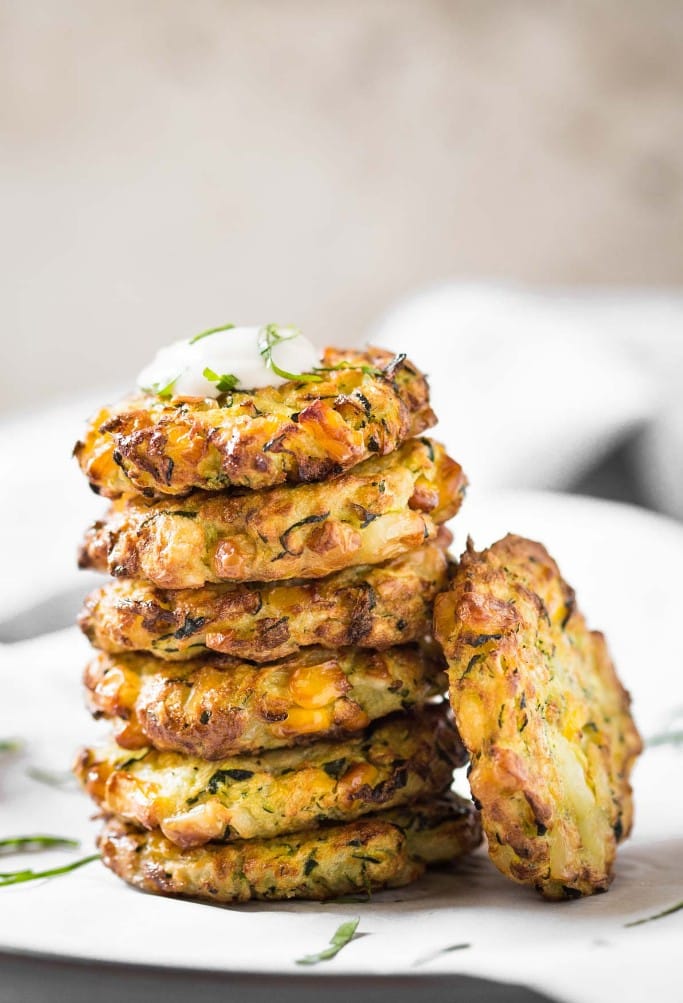 I don't know about you, but I'm certain I could make a meal out of these Zucchini Corn Fritters. What a tasty snack or side!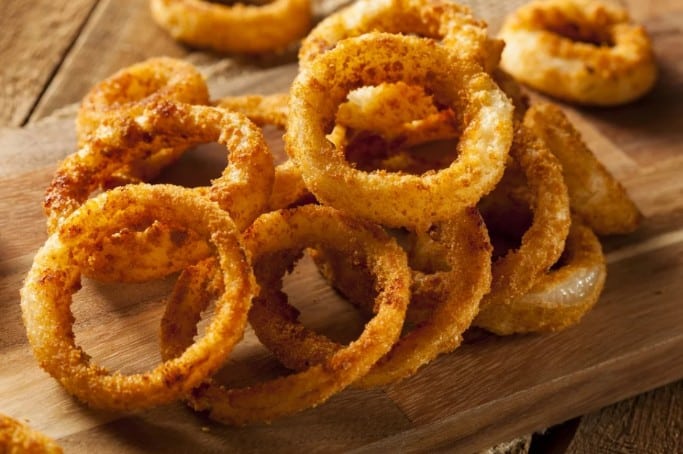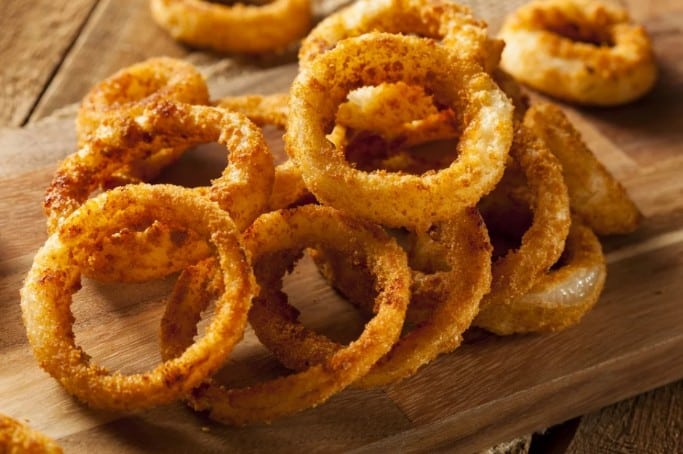 Make some Flourless Crunchy Onion Rings to pair with turkey or veggie burgers for a healthy, quick meal everyone will want to gobble up.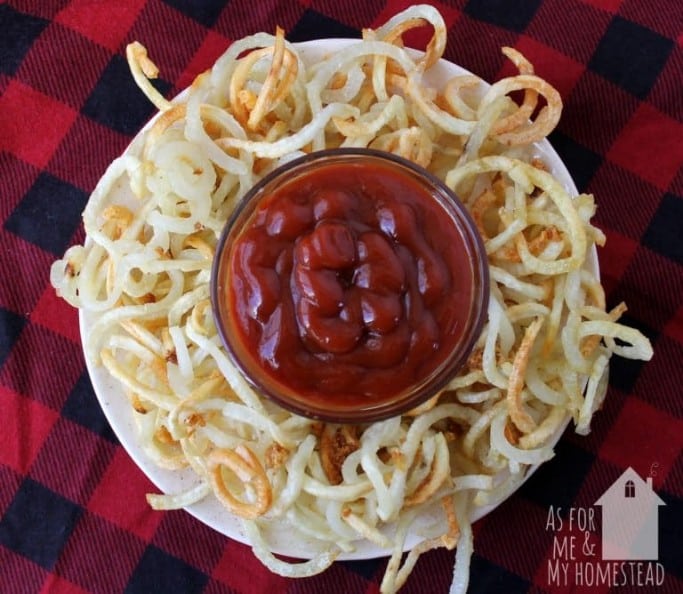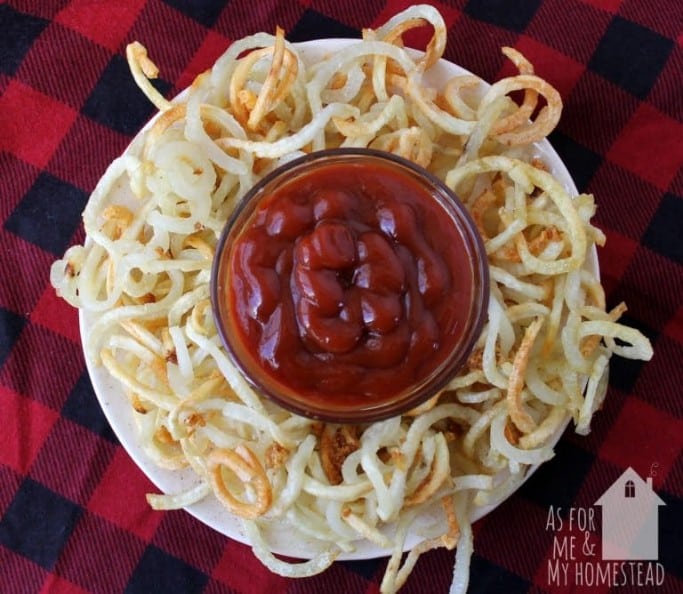 I'm one of those people who can never get enough garlic, so these Spiralized Garlic Fries are right up my alley!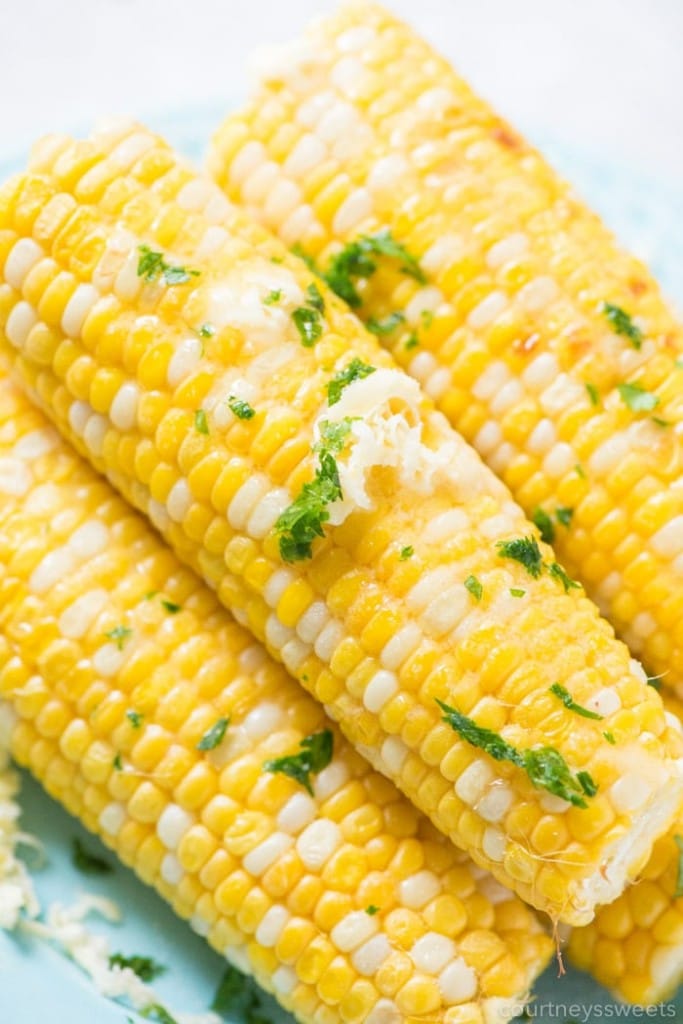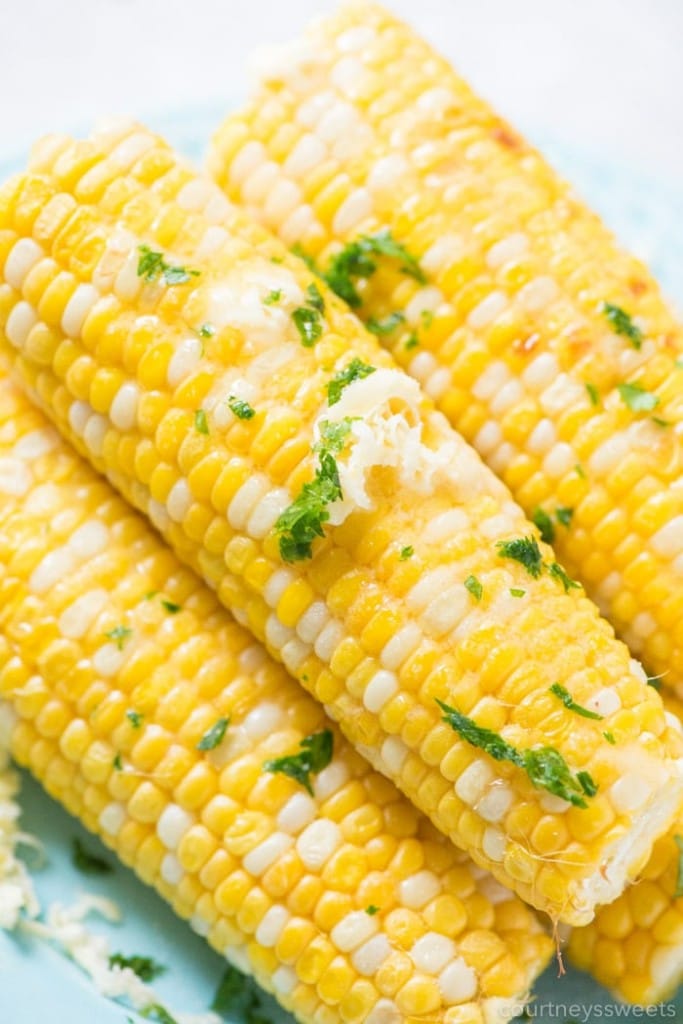 Air Fryer Corn on the Cob is the perfect side dish to your grilled main dishes in the summer. It looks flavorful and yummy!
If you enjoyed these air fryer recipes – healthy versions of your favorite foods, we'd love it if you'd pin the image at the top of this post!