Valentine's Day is just around the corner! Your child will have so much fun making this heart necklace Valentine's Day craft for kids. They can give them to their friends or simply wear them during the month of February to add a little fun to their wardrobe.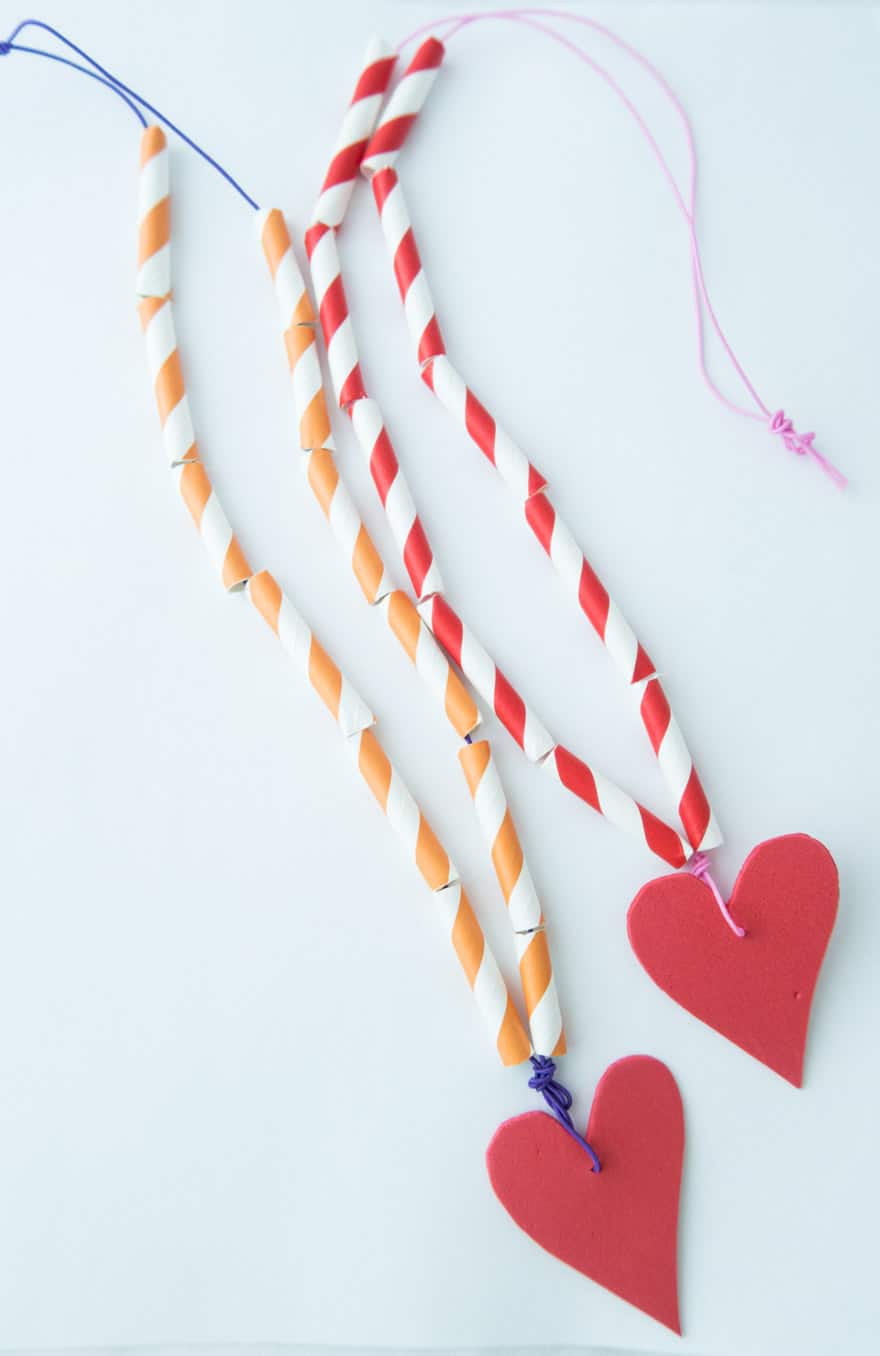 Heart Necklace Craft for Valentine's Day
My son is really into giving gifts thanks to the recent Christmas season. He loves to make someone smile with a surprise, and it's even better when it's something he picked out himself, or better yet, made himself. He wanted to make something special for his grandmothers, so we decided on these cute heart necklaces for Valentine's Day.
They're so easy to put together. We used paper straws, strings and foam hearts, but you can make them with plastic straws and construction paper hearts. Just use whatever you have on hand! I know that the Dollar Tree usually has foam hearts around this time of year, too, so that could even save you a bit of cutting time if you're making a bunch of these. So let's get to the craft.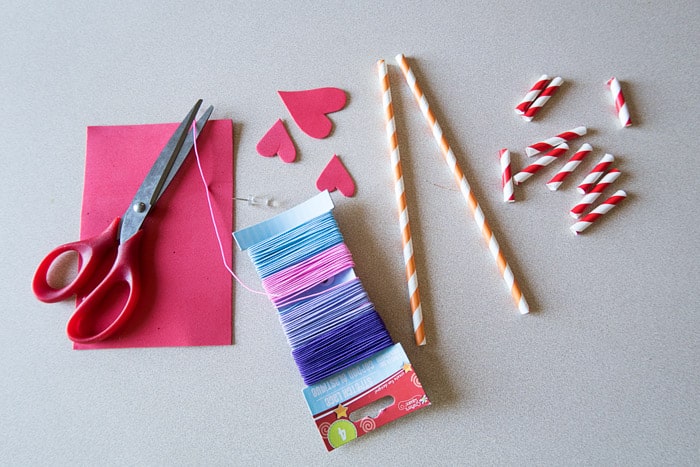 Materials for the Heart Necklace Valentine's Day Craft:
Red foam sheets
String
Scissors
Thumbtack or pen to poke a hole in the foam heart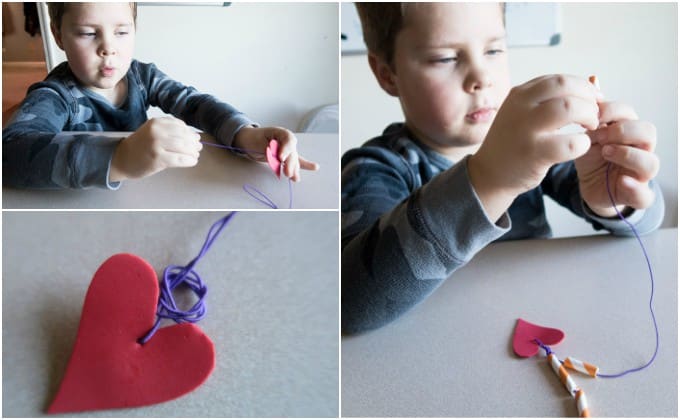 Instructions:
Cut a piece of string to length for the necklace. We made ours long to accommodate lots of straw pieces.
Cut two or more paper straws into 1-2″ pieces.
Cut foam sheets into heart shapes — one heart per necklace.
Poke a hole in the foam heart with a thumbtack, pen or a hole punch.
Run the string through the hole in the heart. Tie a knot to secure the foam heart in place.
Add straw segments on either side of the heart.
Tie a knot at the end of the strings, and you're all set.
Rock your new straw heart necklace for Valentine's Day!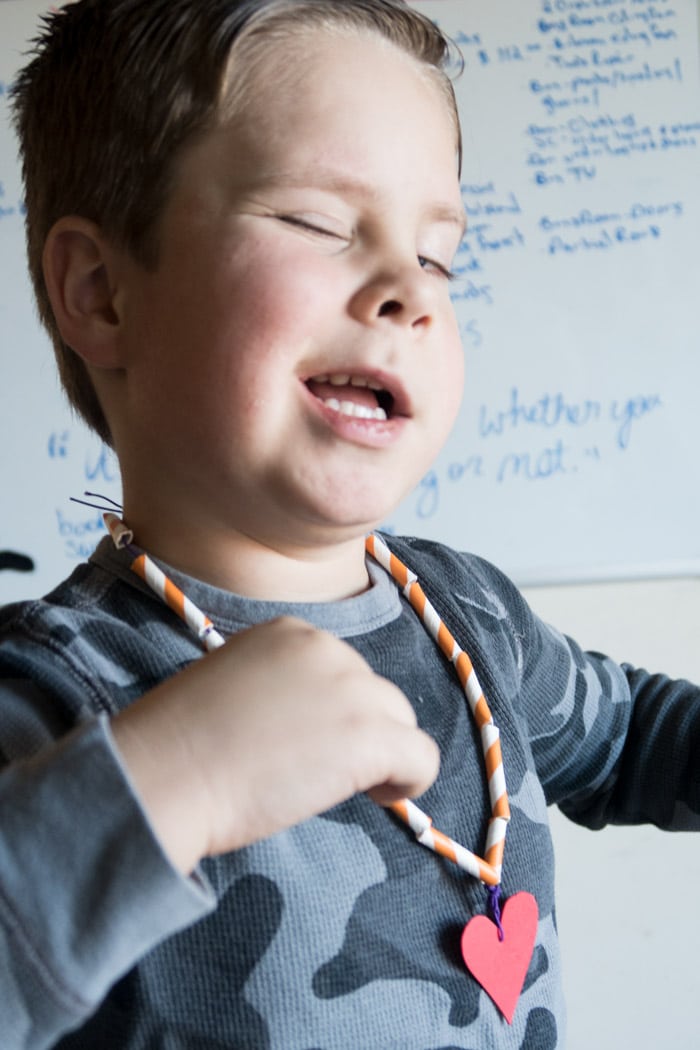 Yes, that's totally my son winking for the camera. Quite the charmer, isn't he?
For more Valentine's Day kids crafts, check out our posts below and get more ideas from our Valentine's Crafts, Recipes and More board on Pinterest.: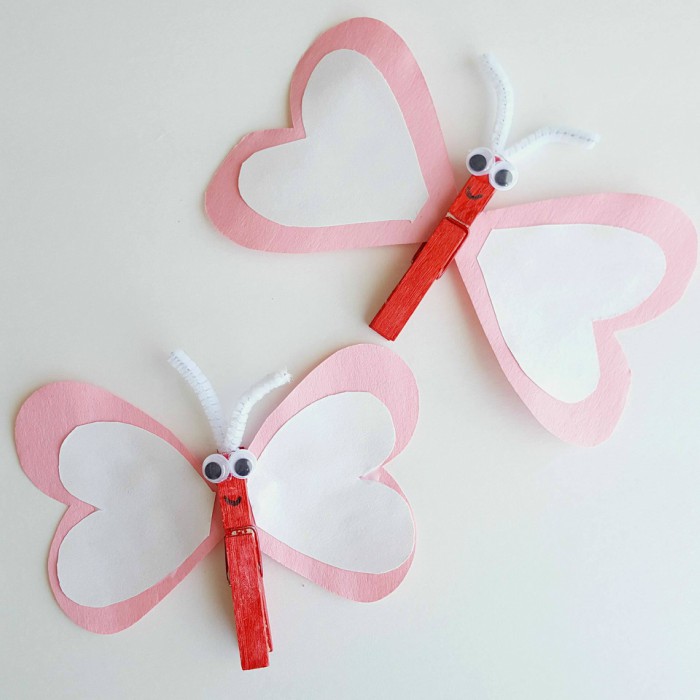 Heart Butterfly Craft for Valentine's Day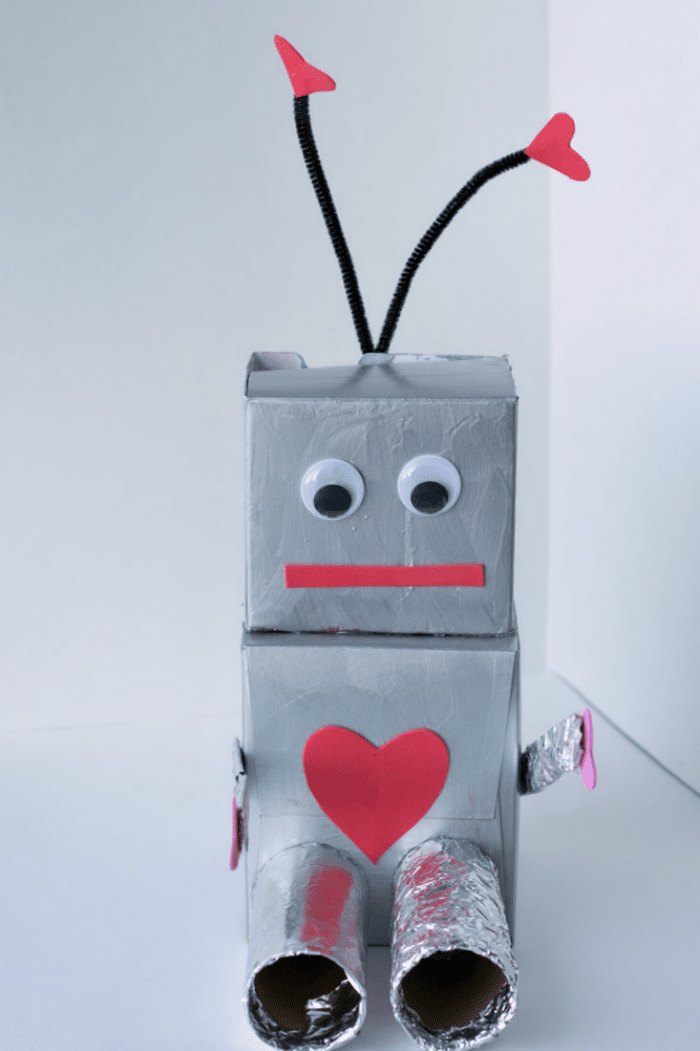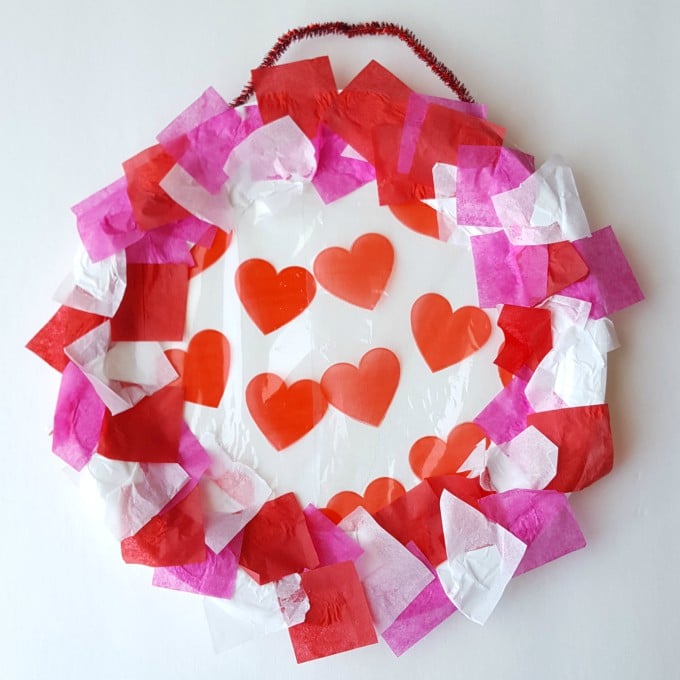 Paper Plate Valentine's Day Wreath
Hi! I'm Donella. Welcome to Glue Sticks and Gumdrops, where I blog about crafts for kids, kid-friendly recipes, and meals for families with a bit of parenting and party ideas sprinkled in. I am a mom to one amazing (and active) little boy, and I'm married to a deputy. As you can imagine, our lives are hectic, but sitting down to a family meal or making a craft together is our way of connecting with each other.
Latest posts by Donella Crigger (see all)