This robot valentine box (aka the Lovebot) is an adorable way for kids to collect their valentines this year. And with nutritious snacks and meals, you can fuel your child's imagination and creativity all day long.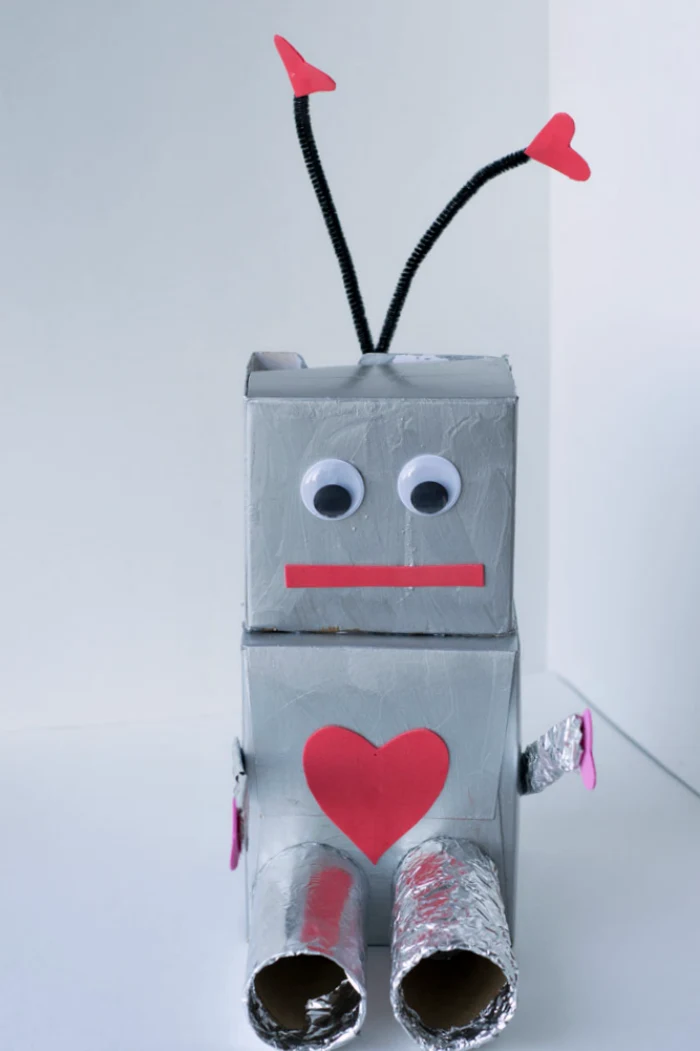 "Let's make something!" I don't think any three words excite my 4-year-old son more than those. Whether he's building a ramp out of pillows and books to push his trains and cars down or trying his hand at my latest wacky craft, he's always up for making something new. And I
love
that. If there's anything that kids need more of today, it's imagination and creativity.
Fueling creativity starts with a nutritious breakfast. But it can't just be nutritious… it has to be FUN! NESTLÉ® Nesquik® is one of our favorite ways to start the day. We serve it with fruit, with pancakes, or with toast and turkey bacon. Really, there's nothing it doesn't work with!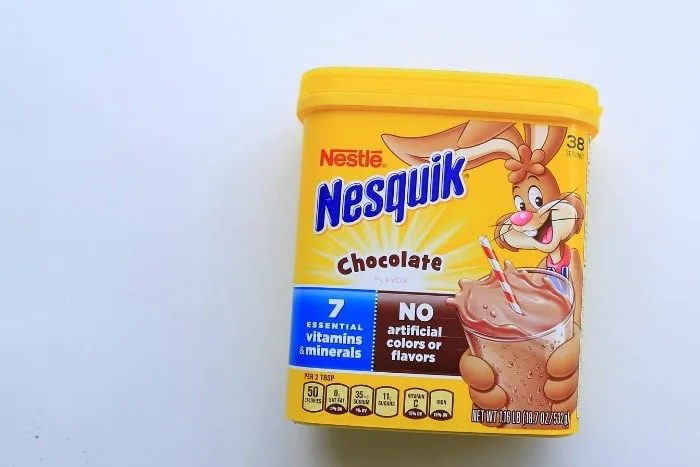 It has iron to help with growth and development, and NESTLÉ® Nesquik® contains 3 essential B vitamins to help the body make and use energy. So important for my growing, curious boy! When combined with 8oz of lowfat milk, you are giving your kids 8g of protein that they will drink right up!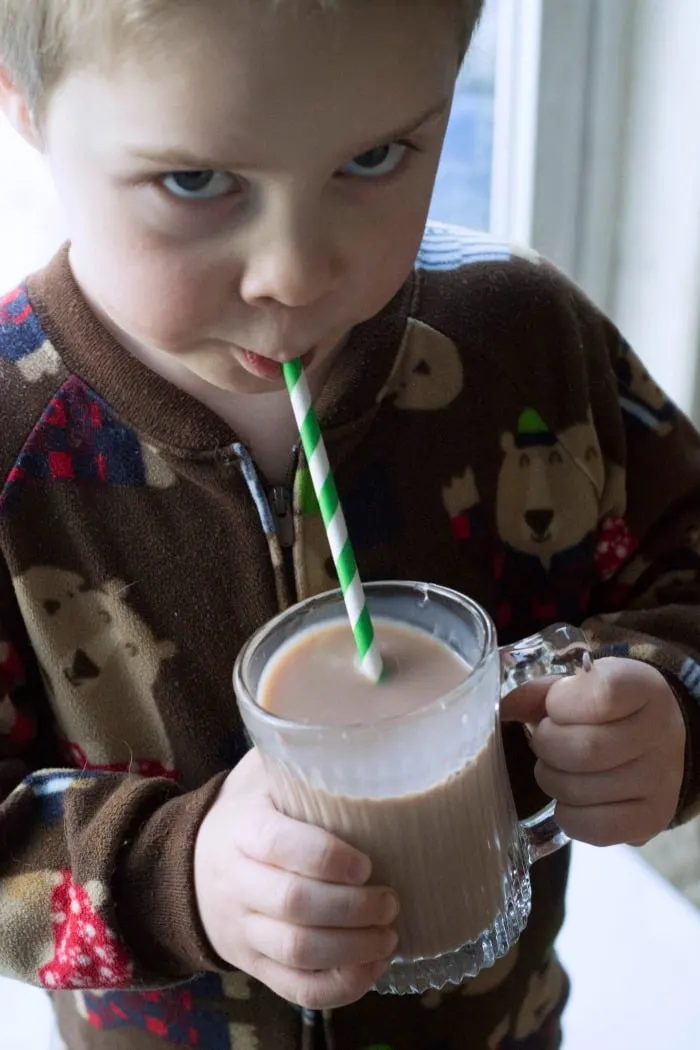 After we've had our morning meal, it's time to get started with our day.
He spends some time playing with his favorite superheroes. We read. We horse around.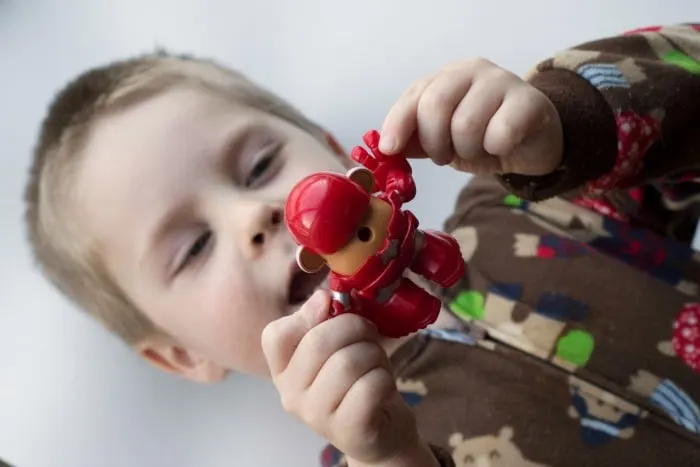 And then we do a structured activity. Sometimes we focus on counting or letters or coloring. But usually, we craft. And when I asked him what he wanted to make to hold his valentines, he answered, "A robot!" He adores robots.
So, we got a couple of boxes, metallic silver paint, paintbrushes, toilet paper rolls, aluminum foil, craft sticks (popsicle sticks), scissors, pink and red foam sheets and a glue gun and went to work!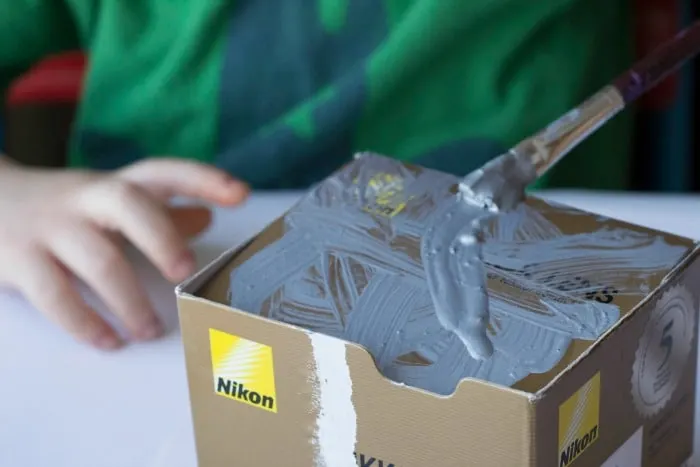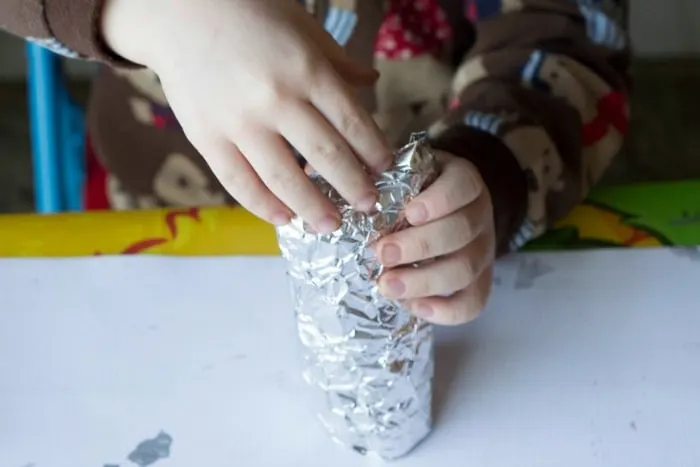 We painted the boxes, but we wrapped the legs (toilet paper tubes) and the arms (popsicle sticks) in aluminum foil. The effect of both together looks pretty cool, doesn't it? After the boxes dried, we used a hot glue gun to add the arms and legs. The legs were on the bottom of the box at first.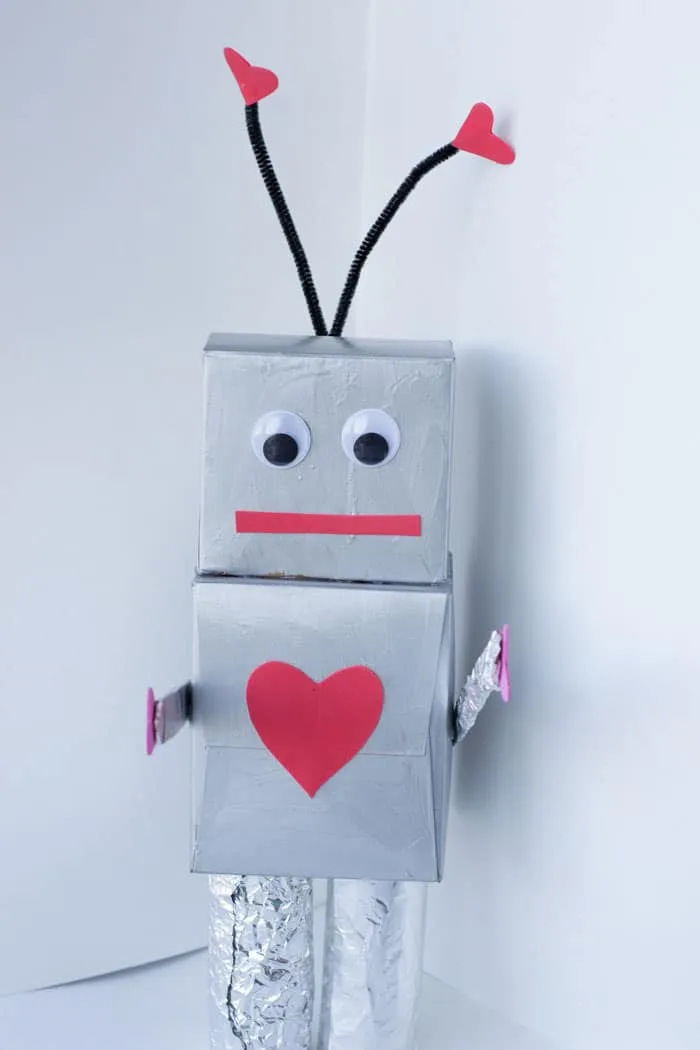 But they fell off pretty quickly. The kiddo likes to play with his creations, and they couldn't stand up to, erm, standing up. So after they detached, we glued them to the front of the bottom box. That was much better. They've been intact ever since! And you may notice that our robot valentine box doesn't have a hole in the head for the valentines. It opens up. Kiddo pretty much refused to cut a hole in his head. He's creative and a wee bit stubborn.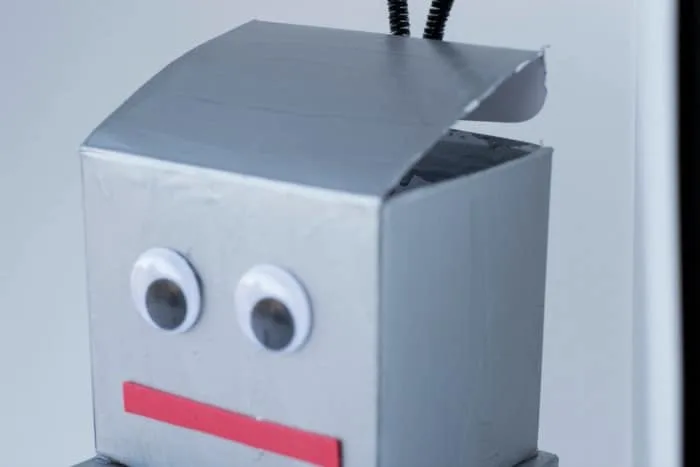 The mouth and the hearts on the robots arms and body are made with foam sheets, but construction paper will work just fine, too.
And here's the finished product, with the legs glued to the front.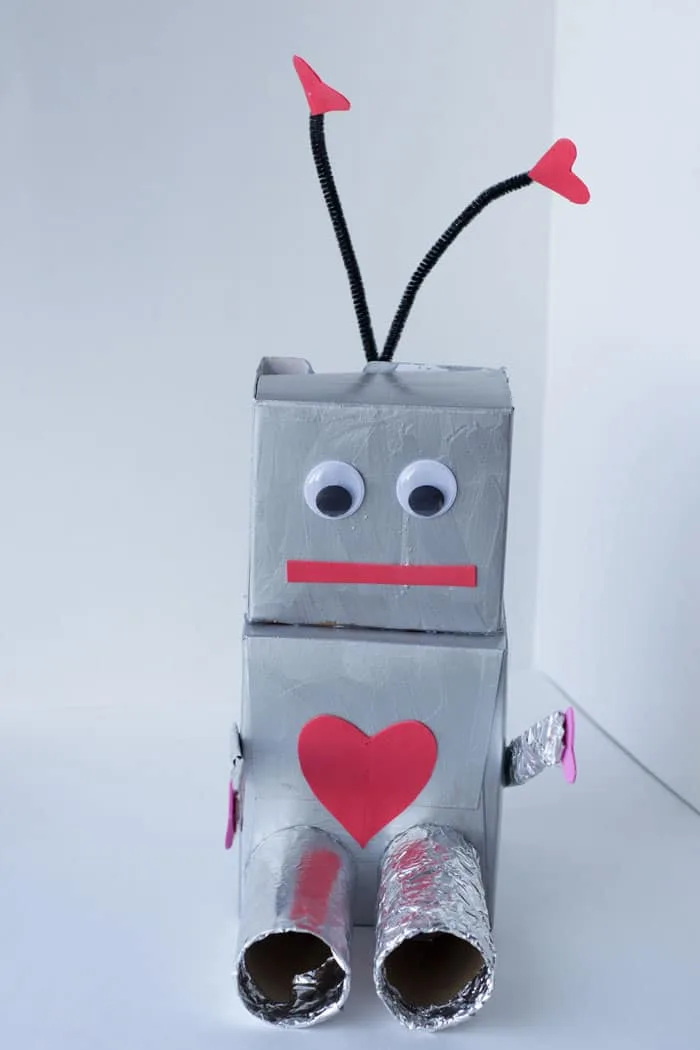 Right now, I use NESTLÉ® Nesquik® to fuel creativity for a robot made out of boxes. Someday, that creativity may inspire a real robot. Who knows?
To find out more about how NESTLÉ® Nesquik® can help you nourish possibility in your child, visit them on Pinterest, Facebook or their official website.