We're having a robot party for our son this weekend, so of course, all the chatter this week has been about robots. I decided to put together this easy robot toilet paper roll craft, and the kiddo loved it. It's super easy to do, and you have to admit… it's pretty cute!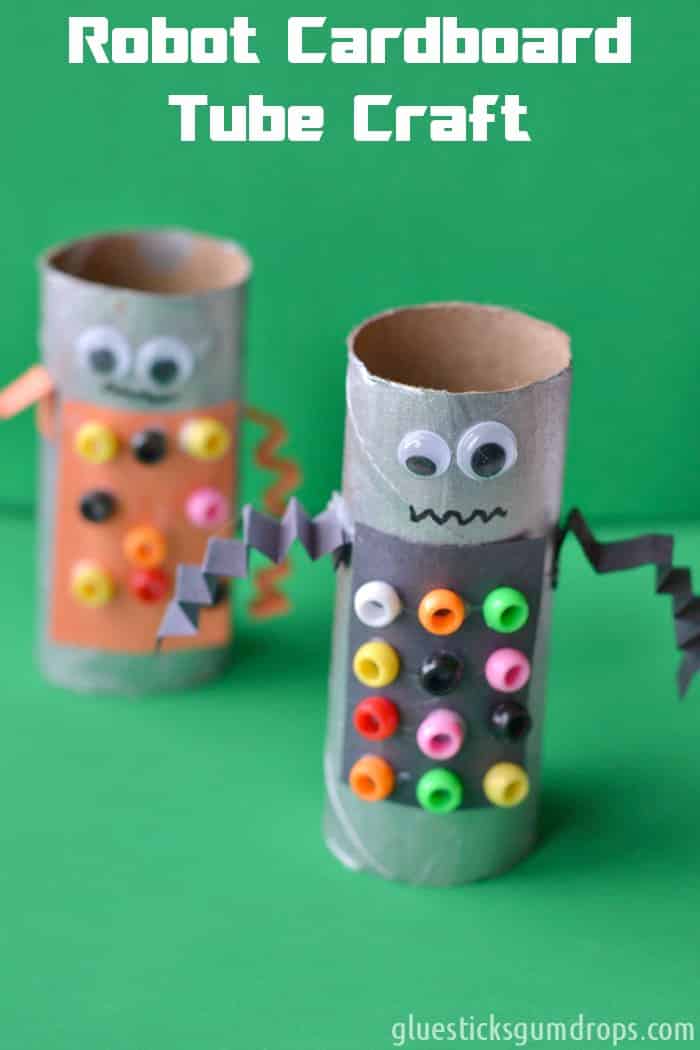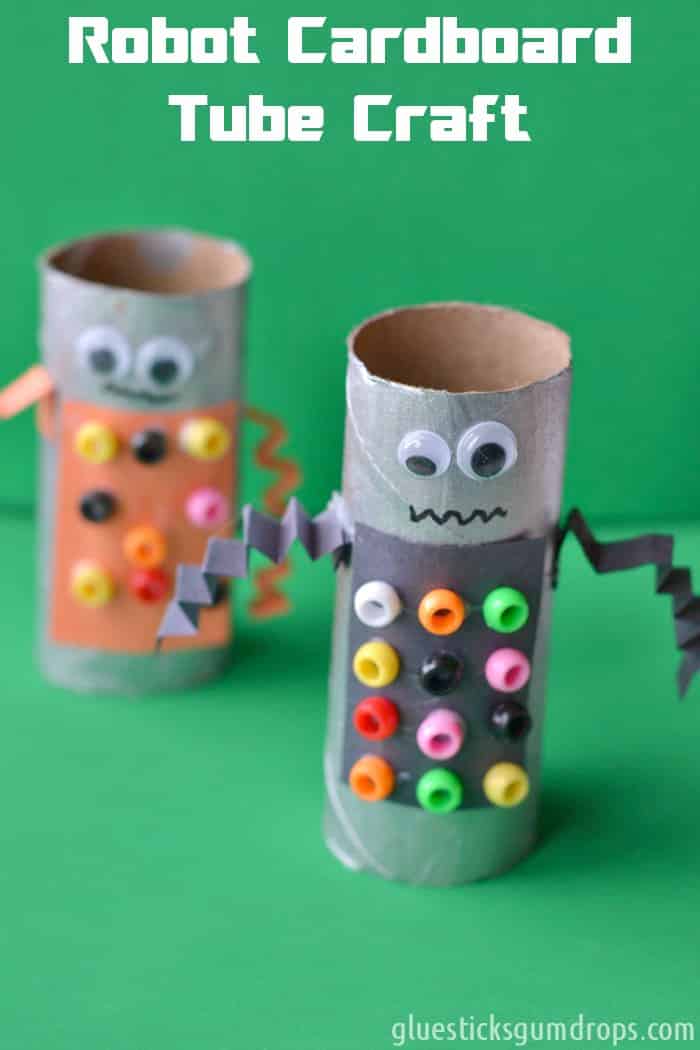 I was so surprised when the kiddo actually took the time to put the beads on his robot. He usually likes the painting portion of our craft projects but has little patience for the smaller details. He followed this one through until the end!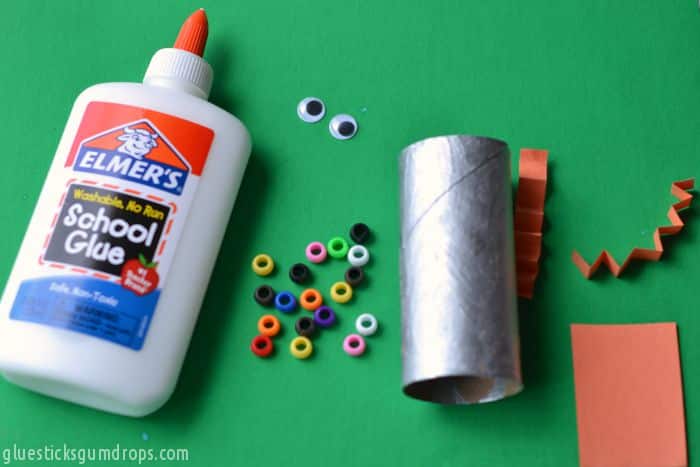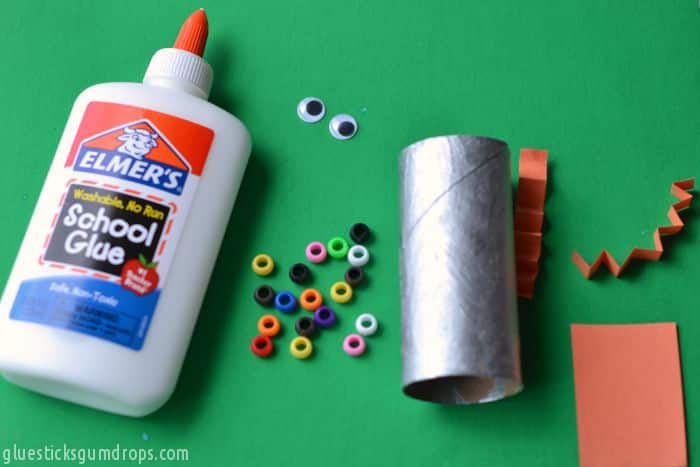 Materials:
Toilet paper tube
Silver paint (We recommend DecoArt Dazzling Metallics in Shimmering Silver)
Paintbrushes
Construction Paper
Glue
Black marker
First, of course, you need to paint your toilet paper roll. I thought we'd need to do a couple of coats with this metallic paint, but no! It coated the cardboard perfectly the first time. It also works great on styrofoam!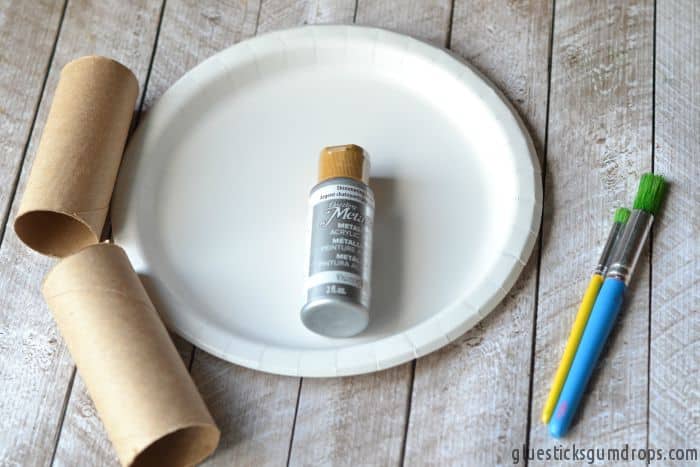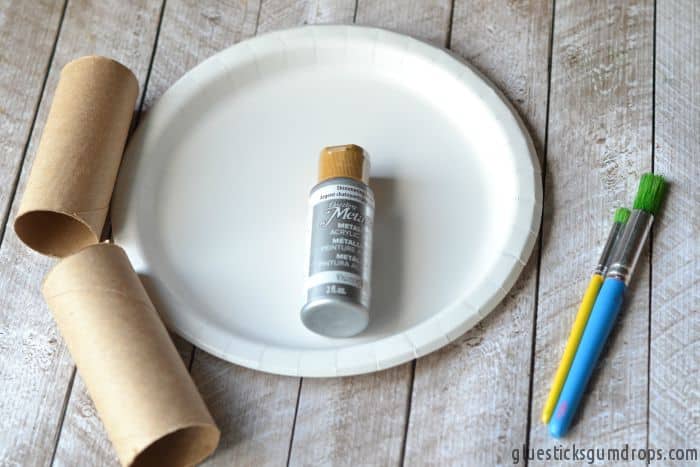 See? Great coverage. Even with my son's own unique method of painting.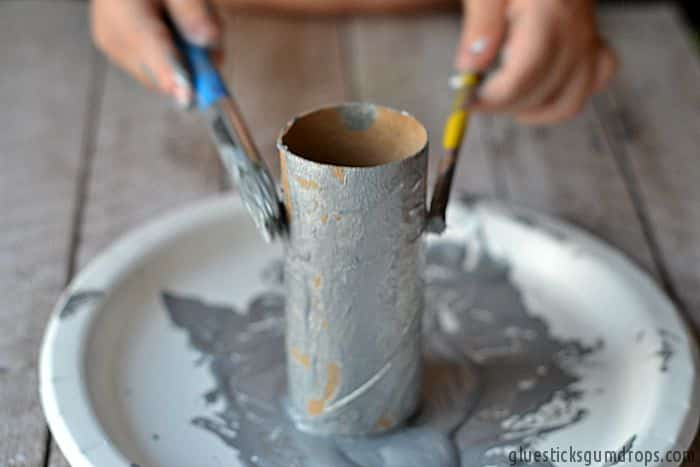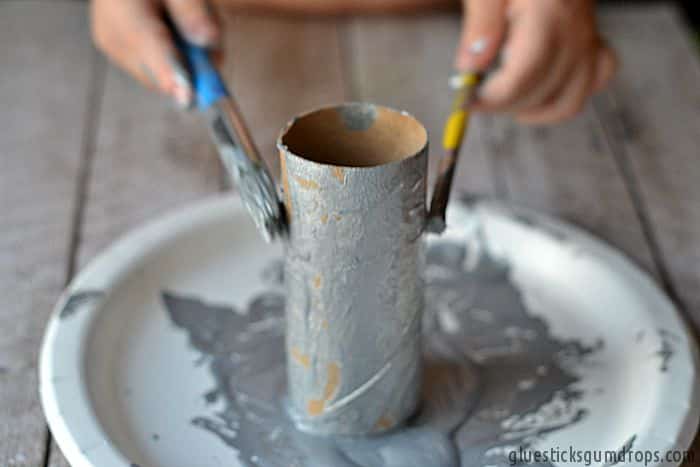 Let the paint dry for a couple of hours. Our toilet paper tubes were actually dry within about half an hour, but it may take longer depending on the type of paint you use.
While the paint dries, cut out your construction paper pieces. You need a rectangle for the "control panel" on the front of the robot, and a couple of strips for the arms.
Glue the large rectangle on the robot first.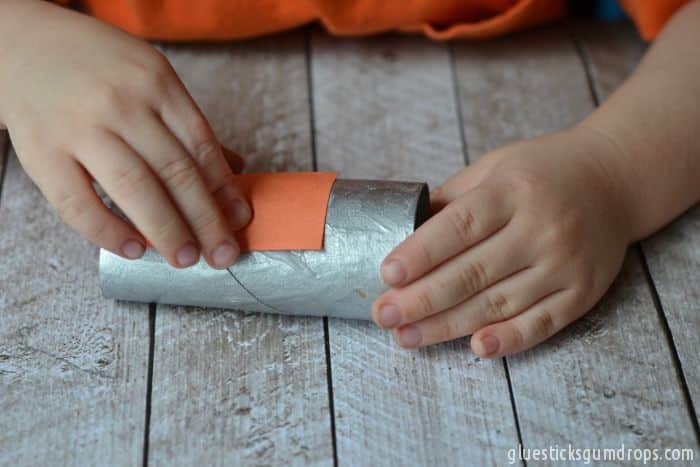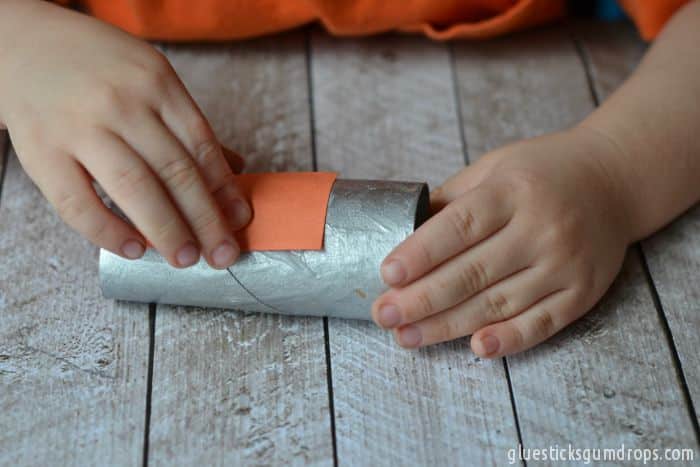 Glue the eyes and pony beads on next. Allow those to dry completely before sitting the robot upright. If you're in a hurry, use a hot glue gun instead.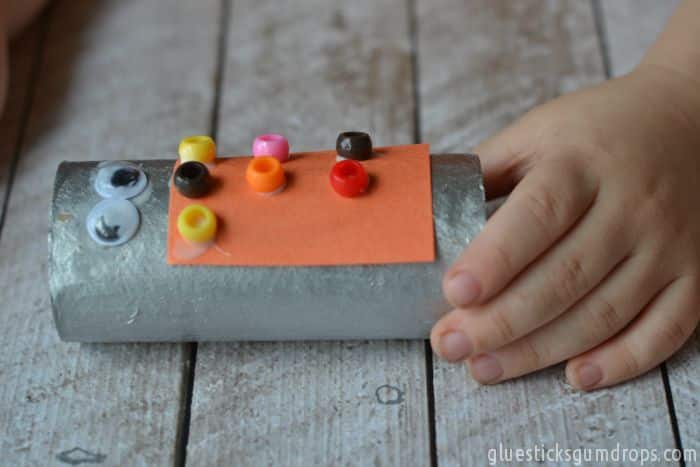 When the paint is dry, draw the robots mouth with a black marker. To make the arms, crimp (by folding) small strips of construction paper for each arm.
Your toilet paper roll robots are now complete!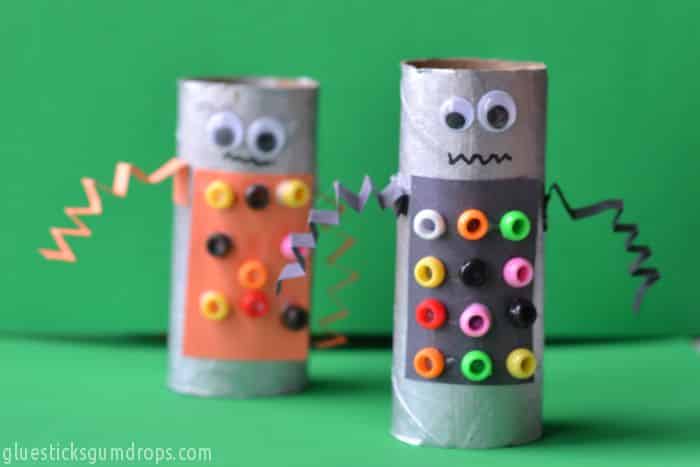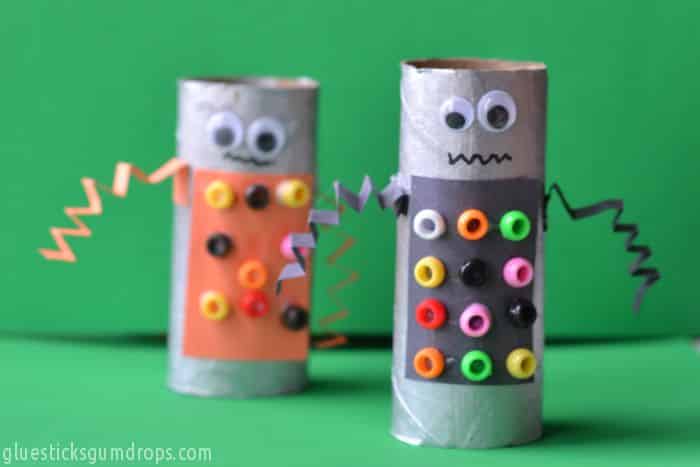 Looking for robot party ideas? Check out the robot cakes roundup we put together. For more toilet paper tube crafts, try our cardboard tube sharks!