Our kiddo is turning four soon, and he decided that he wanted a robot birthday party this year. Well, actually, he's only concerned about the robot cake. The cake does make the party, after all. Of course, I looked to Pinterest for inspiration. Here are some of our favorite robot cake ideas.
I found all sorts of robot cakes, from those that would definitely require a professional cake decorator to make to some super simple ideas that most people could pull off. You're sure to find a cute robot cake recipe no matter what your skill level. And if not, you'll find a cute picture of one to take to your local cake maker.
So, let's get to it!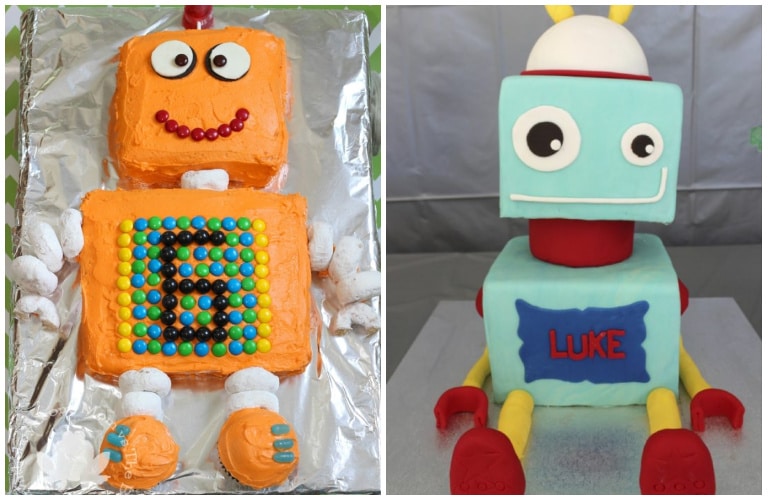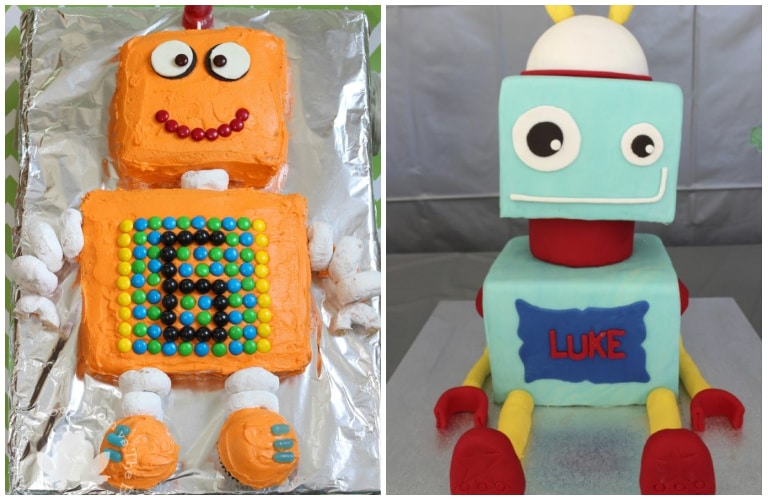 Note: This roundup originally had 22 robot cake ideas when first published in July 2015. The post was updated on 6/7/2021, and some of the websites and their beautiful cake pictures no longer existed, so those were removed.
Adorable Robot Cake Ideas for a Birthday Party
We've included a mix of totally doable cakes and some for advanced bakers. Honestly, I'm neither. Even my basic sheet cakes are a little uneven, so I've passed the cake-making duties on to my friend Sandy. We've settled on a version of the gray sitting robot cake above, but she'll add her own unique touches to it. I'm excited to see what it will look like!
Update: This is what our robot cake looked like. Since it was already heavy with the body layers, she made the head out of a cardboard box. Turned out pretty cute!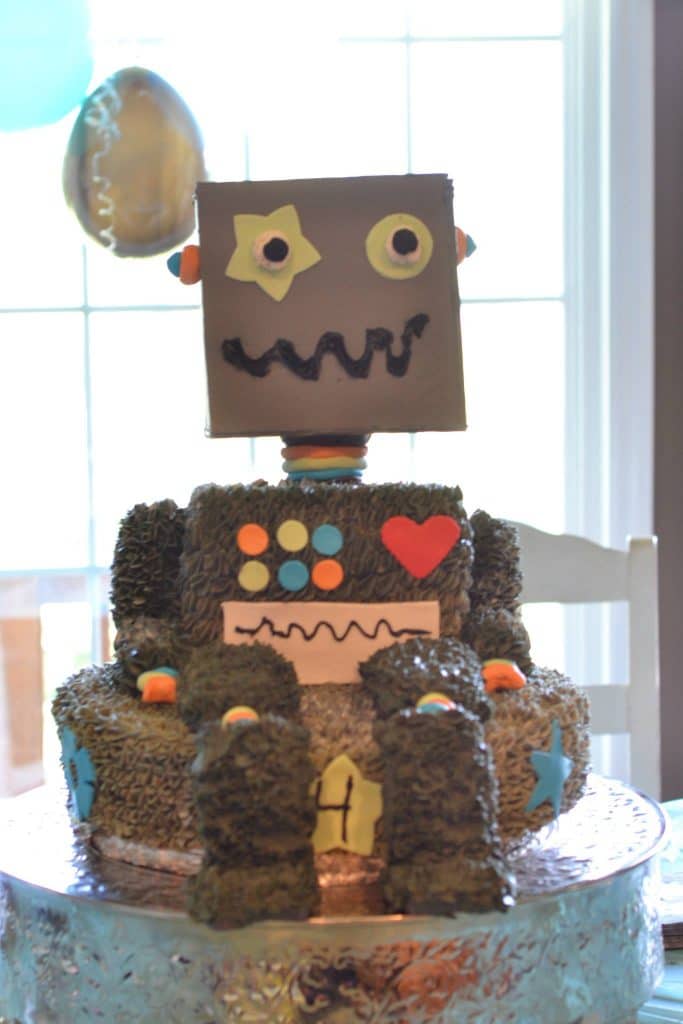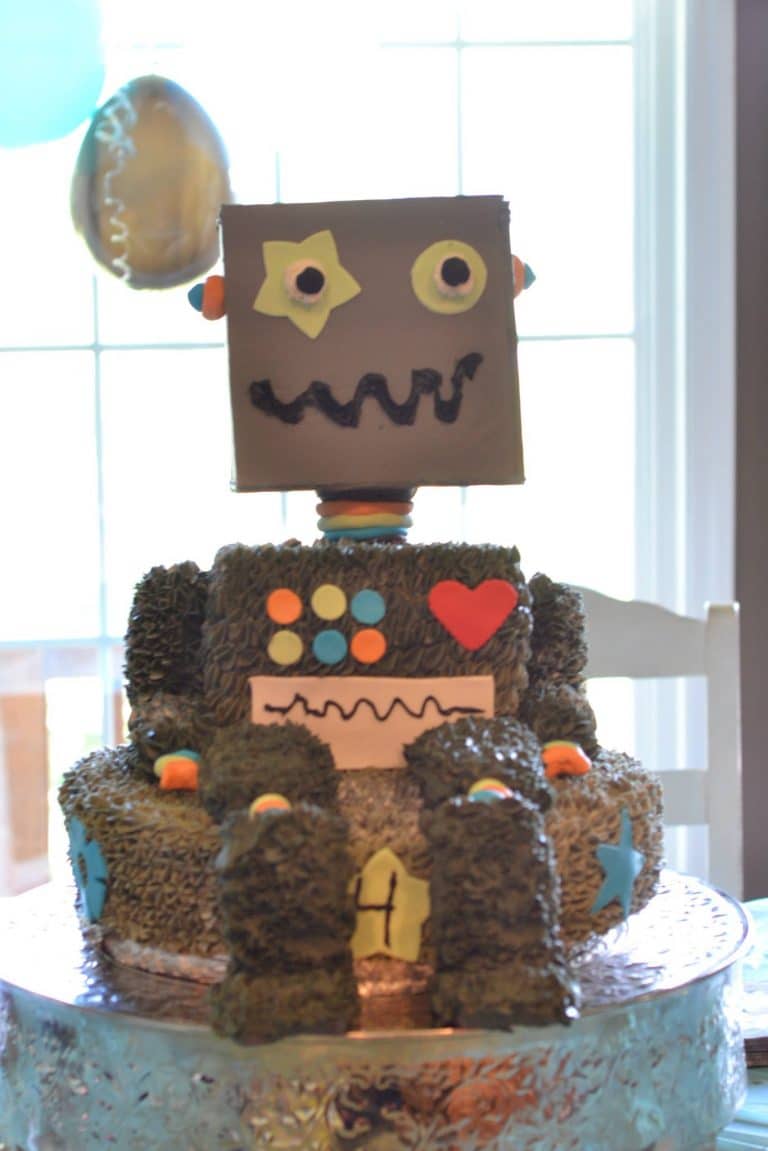 You may also like this post on Robot Party Supplies!
And if you're the type who likes a video tutorial, here's a totally doable robot cake idea similar to the orange one we posted below. The rest of the robot cakes are below the video!
Robot Cake Ideas
Find the perfect robot cake for your child's upcoming birthday party! You'll find easy-to-make robot cakes that anyone can pull off and a few advanced options for those of you who are up for a challenge. Either way, you'll find lots of cute and inspiring ideas here.
Which one of these cakes is your favorite?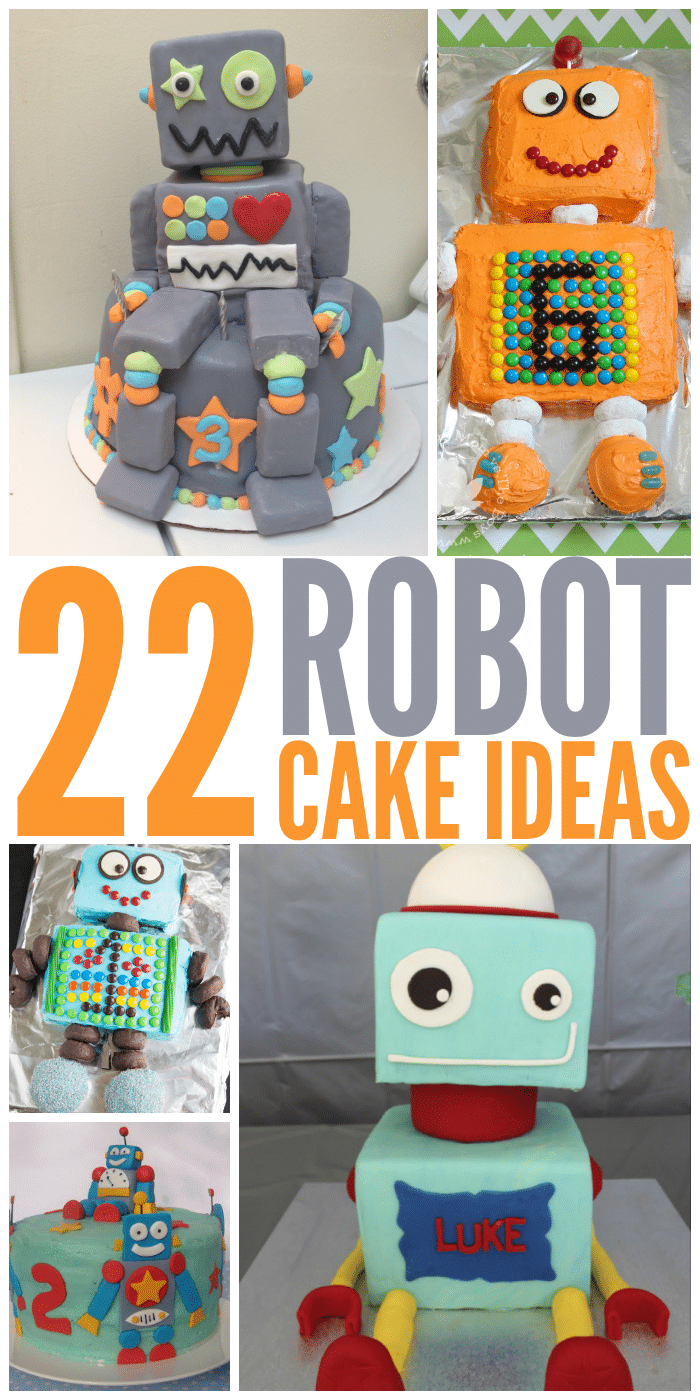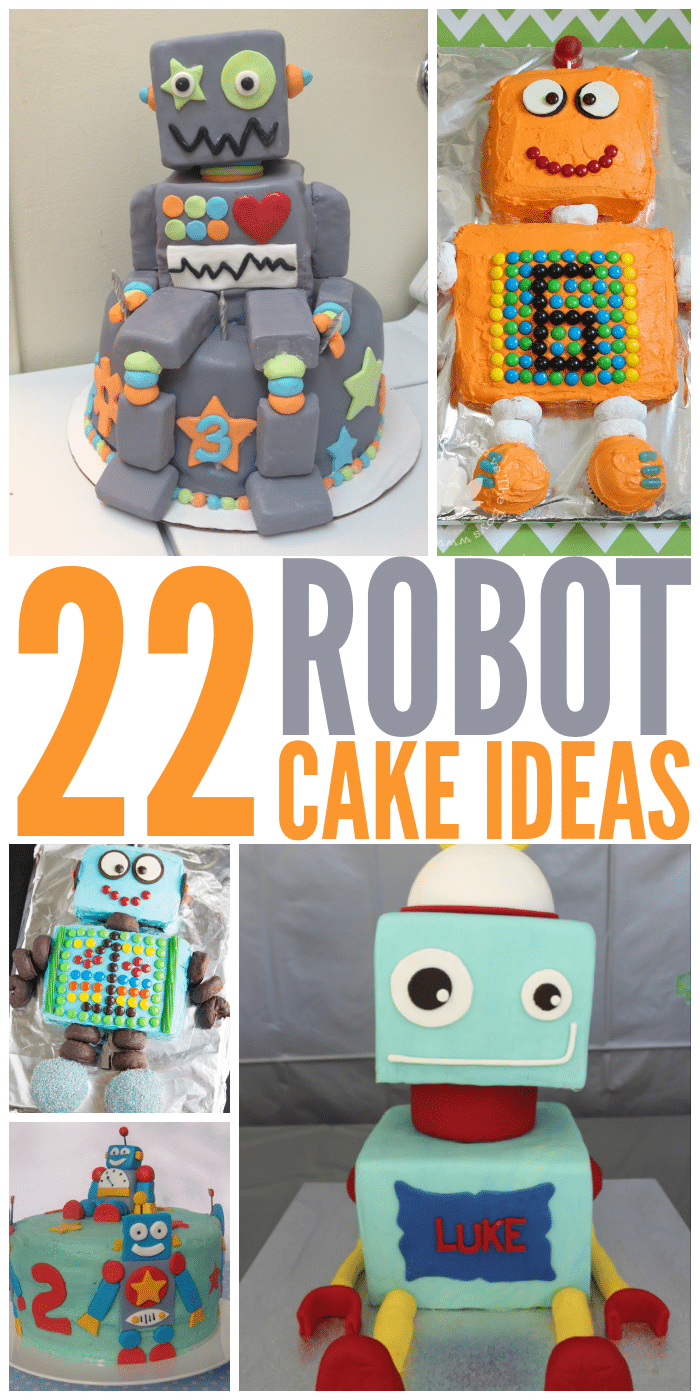 More Robot-Themed Articles: