Our kiddo is turning four soon, and he decided that he wanted a robot birthday party this year. Well, actually, he's only concerned about the robot cake. The cake does make the party, after all. Of course, I looked to Pinterest for inspiration. Here are some of our favorite robot cake ideas.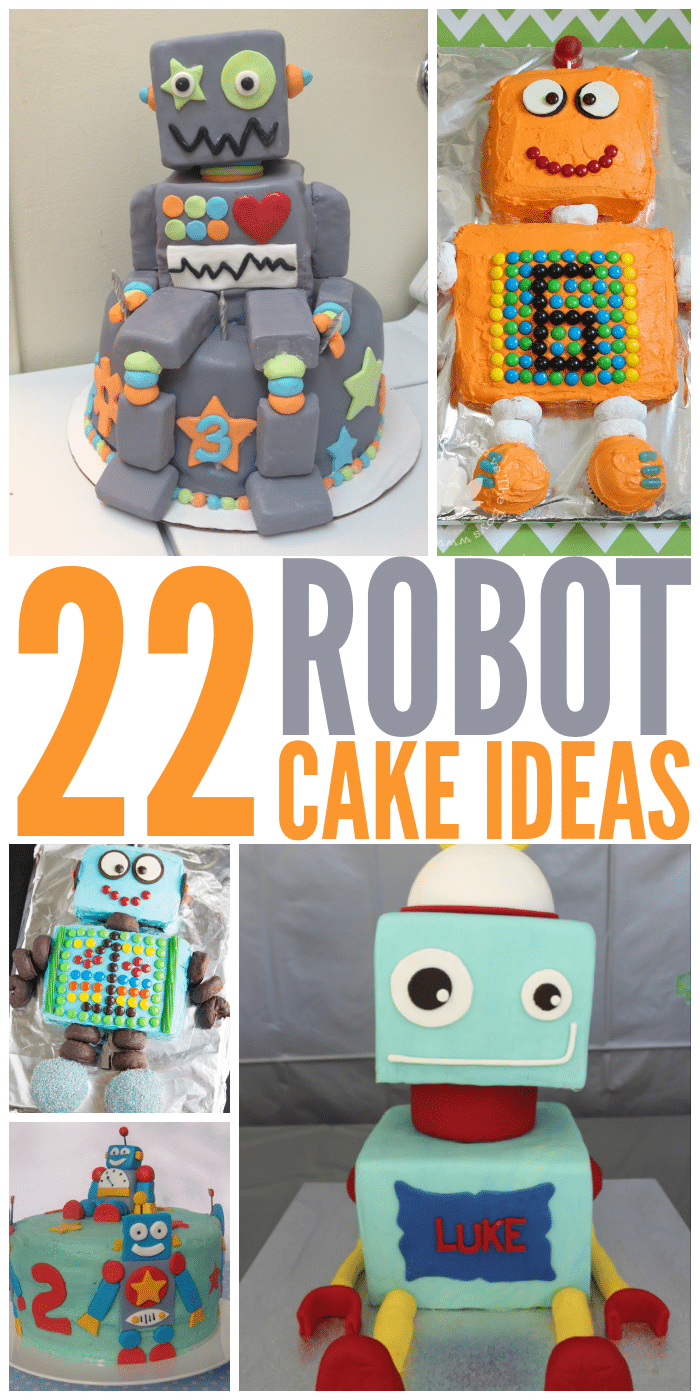 We've included a mix of totally doable cakes and some for advanced bakers. Honestly, I'm neither. Even my basic sheet cakes are a little uneven, so I've passed the cake-making duties on to my friend Sandy. We've settled on a version of the gray sitting robot cake above, but she'll add her own unique touches to it. I'm excited to see what it will look like!
Which one of these cakes is your favorite?