When the temperature is just too hot to go outdoors this summer, a fun craft can be the perfect boredom buster. We've found 17 super cute paper plate crafts for summer that your kids are going to love! Some are easy enough for toddlers while older kids can enjoy the more complicated ones that involve movement. There's something here for everyone!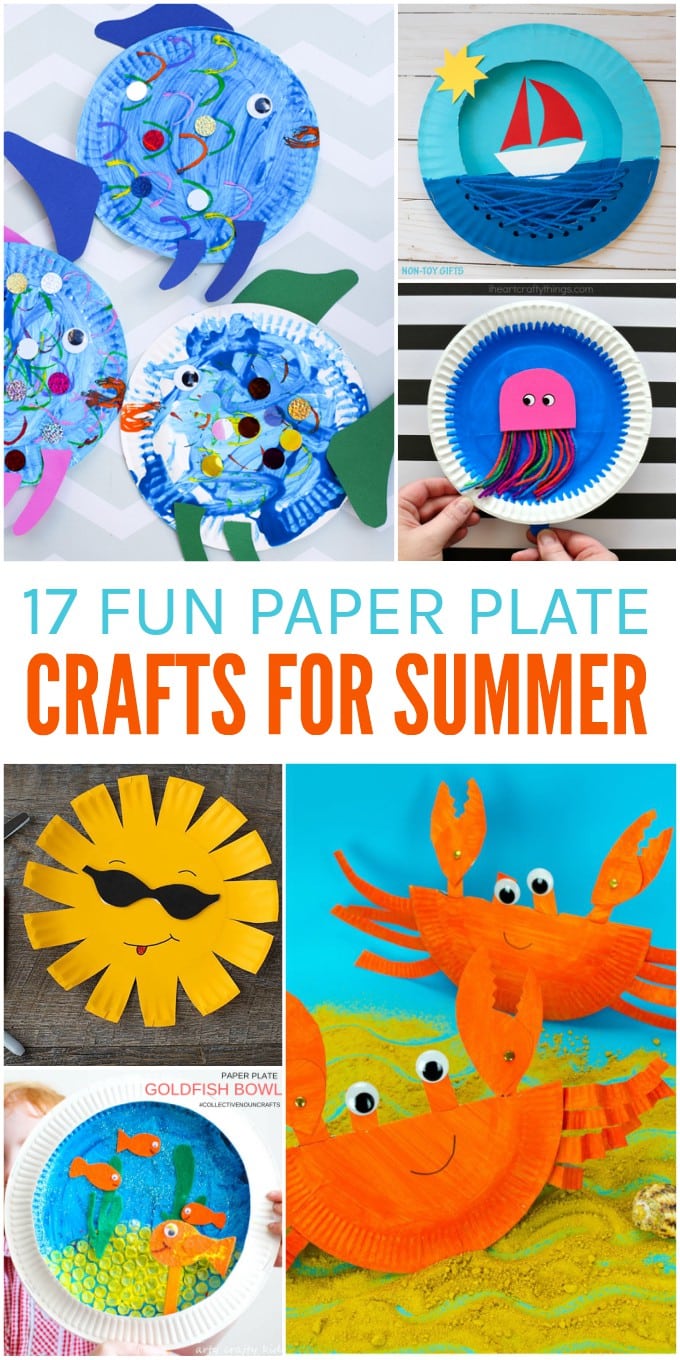 Cute Paper Plate Crafts for Summer
Read The Rainbow Fish while making this colorful and sparkly Paper Plate Fish Craft.
Not only is this Paper Plate Boat Craft gorgeous (it would make a nice addition to a nautical room), but it offers fine motor practice as well.
We fell in love with this Swimming Jellyfish Craft the second we saw it on Facebook. It's adorable, and I know your tot or preschooler will have a blast making the jellyfish swim back and forth.
The sun may be super hot, but he looks cool as can be in this Paper Plate Sun Craft. How fun!
For another moving craft, try this Paper Plate Goldfish Bowl. The large goldfish is on a craft stick, so you can easily move him around. Don't you think the bubble wrap sand is a great touch?
Related: 15 Cool Bubble Wrap Art Ideas for Kids
With pincers that open and close, these Rocking Paper Plate Crabs will be loads of fun for little ones.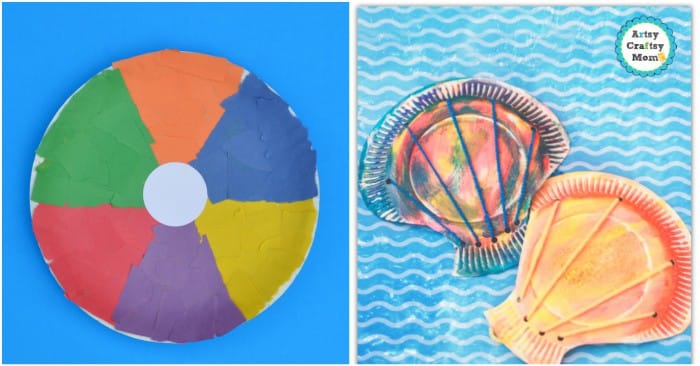 Tear different colors of construction paper or tissue paper and arrange them on a paper plate to create this fun Paper Plate Beach Ball craft. So colorful!
Reminisce about your beach vacation while making these lovely Paper Plate Seashells.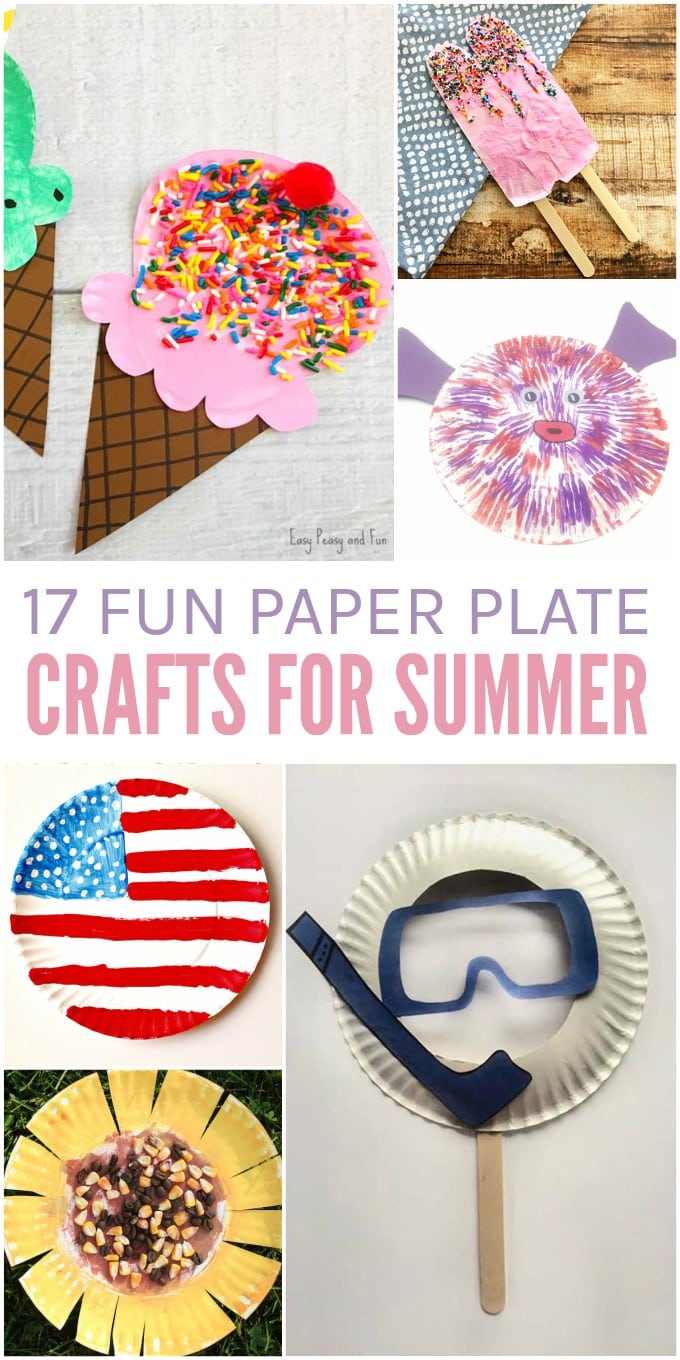 How fun is this Paper Plate Ice Cream Craft? Your kids can add sprinkles (or glitter or confetti) to make the cones look like their favorite flavors.
Paper Plate Pufferfish are so cute! Use forks and paint to create the spiny look of the fish. Clever!
Even the littlest ones will be able to make this Paper Plate Sunflower. Display them on the mantle or in the window to add some cheer to any room.
Show your patriotism with a red, white and blue Paper Plate American Flag. This is a great opportunity to teach your kids some flag history!
No summer is complete without twin pops! Now you can craft some Paper Plate Popsicles with the kids while you enjoy your frozen treats.
Kids will have so much fun pretending to be a scuba driver with this Paper Plate Scuba Diver Mask. How fun.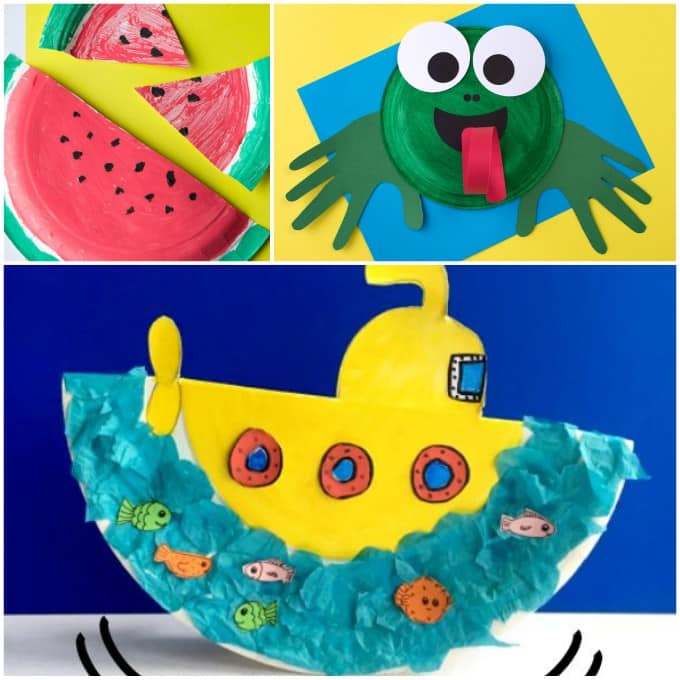 Frogs abound in the summertime, so I know my son will love this Paper Plate Frog to remind him of his hoppy friends we've found in the garden.
This Watermelon Paper Plate Craft is so easy! We completed ours in about 20 minutes (including drying time).
A Rocking Paper Plate Submarine will provide hours of fun for your little one. Isn't it the perfect craft for hours of pretend play?
If you enjoyed these paper plate crafts for summer, you may also like: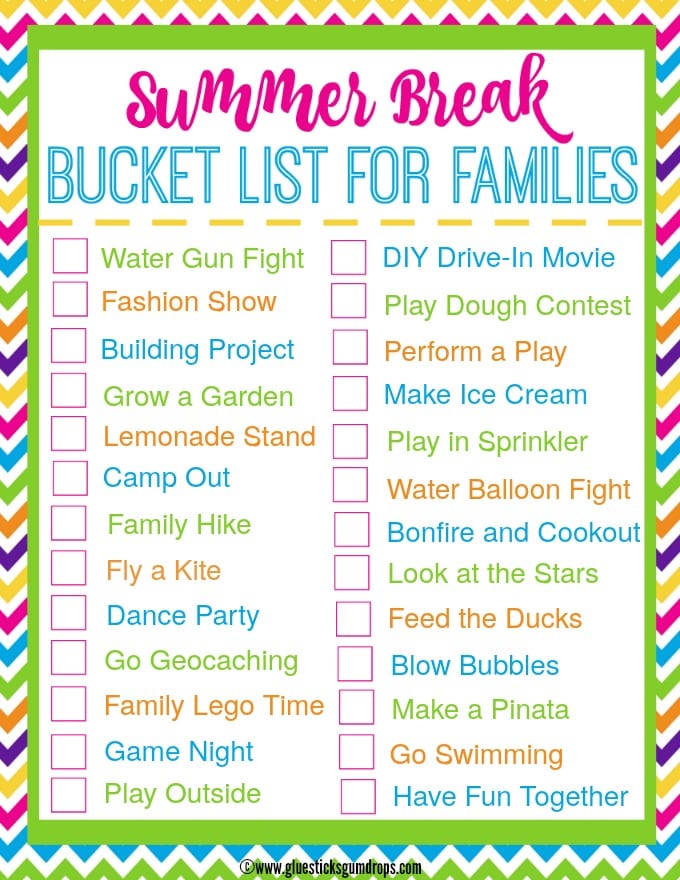 Summer Break Bucket List for Families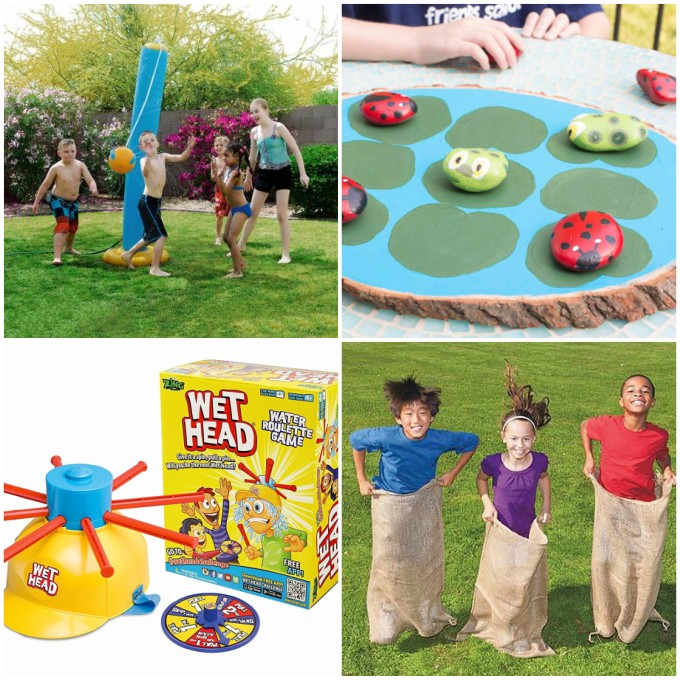 23 Outdoor Games to Make Summer a Blast
You should also check out: