Keto-Friendly Side Dishes to Stick to Your Low Carb Diet
Low carb diets don't have to be so rough. Instead of thinking about what you're missing (all those bad for you carbs), think about exercising your creativity in the kitchen! Not sure where to start? Here are 30+ delicious low carb side dishes to get you started. They're so good that you'll forget they're low carb!
Who doesn't love a good side dish? It's the perfect way to round out your meal with something extra and filling. And, if you're on a low carb diet, it can be even more important to find tasty recipes that are both nutritious and satisfying in order to stay on track. That's why I've compiled this list of 30 low-carb side dish recipes for you! From Mexican cauliflower rice to broccoli and bacon salad, these healthy recipes will keep your taste buds happy while still sticking to your diet plan. Give them all a try!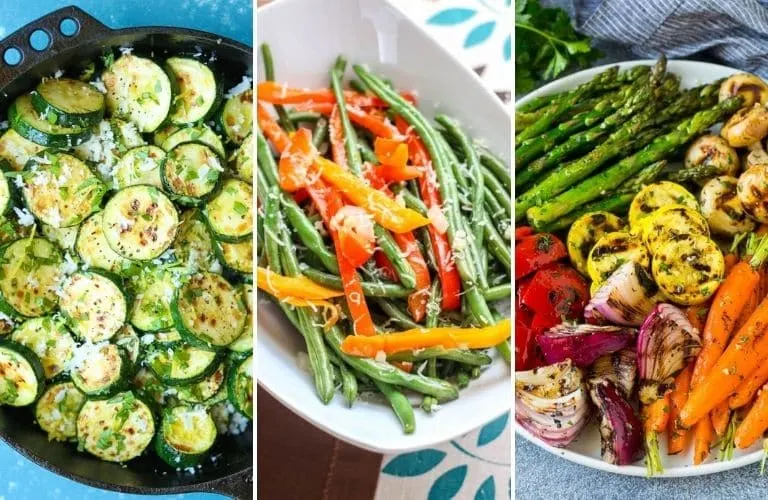 This list of low carb side dishes was originally published in 2015. It has been updated to replace broken links and with more keto-friendly options.
1. Mexican Cauliflower Rice
Our Mexican Cauliflower Rice is a delicious take on the usual cauliflower rice recipe. To save time, instead of using cauliflower florets, use riced cauliflower instead. You can find it in the freezer section and sometimes in the fresh veggie section of the store. You'll never think cauliflower rice is boring again!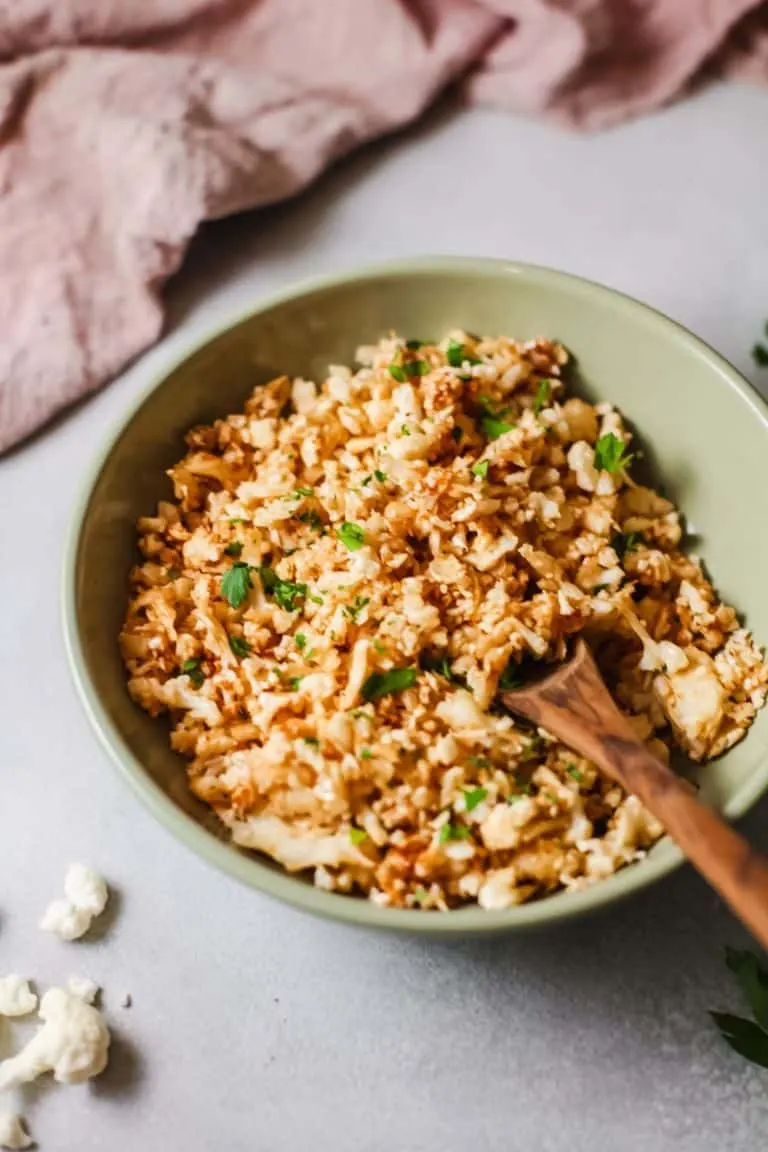 2. Loaded Cauliflower Casserole
Loaded Baked Cauliflower Casserole is comfort food goodness! Get all the deliciousness of a loaded baked potato in a dish with fewer carbs. This casserole is packed with cauliflower, sour cream, crispy bacon, loads of cheese, and green onions. What's not to love? (The Kitchen Is My Playground)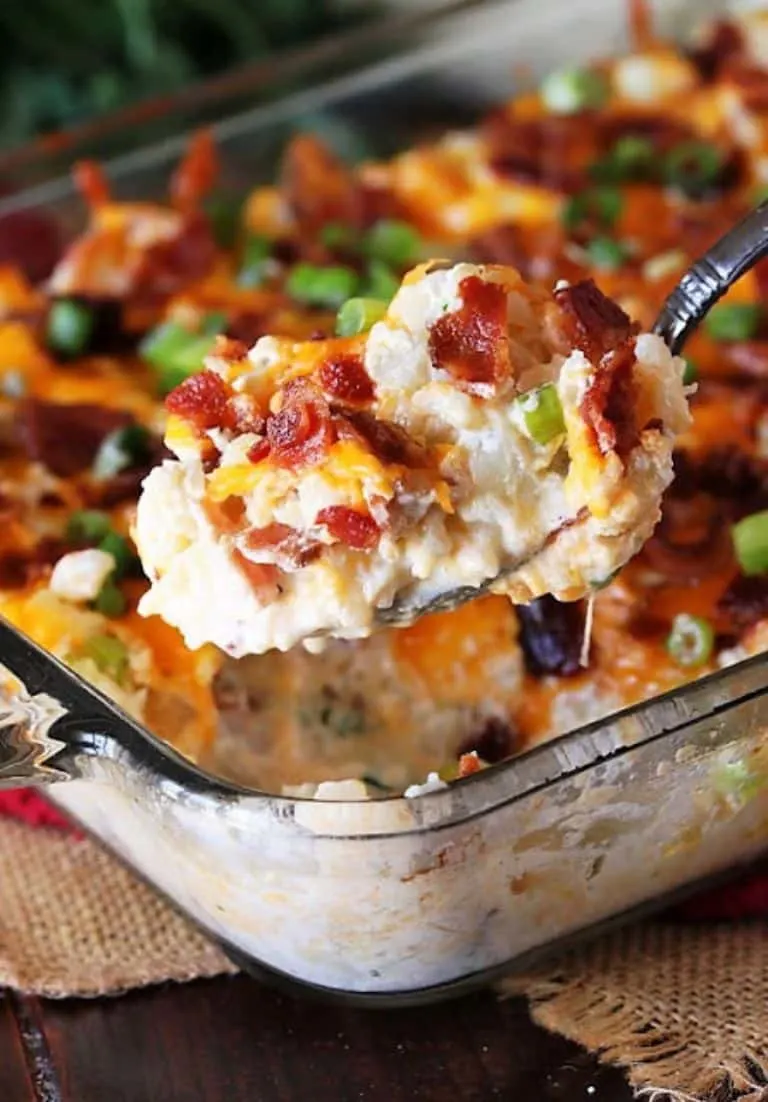 3. Zucchini Mac and Cheese
Our Zucchini Mac and Cheese is creamy and delicious! It's low carb, cheesy, and oh-so-good. Although you can serve it as a healthy main dish, it makes the perfect side for many of your meat dishes, too. Although you could use zoodles, we find that chopping up pieces of zucchini (and leaving the peel on) helps it to hold up better to the cheese sauce.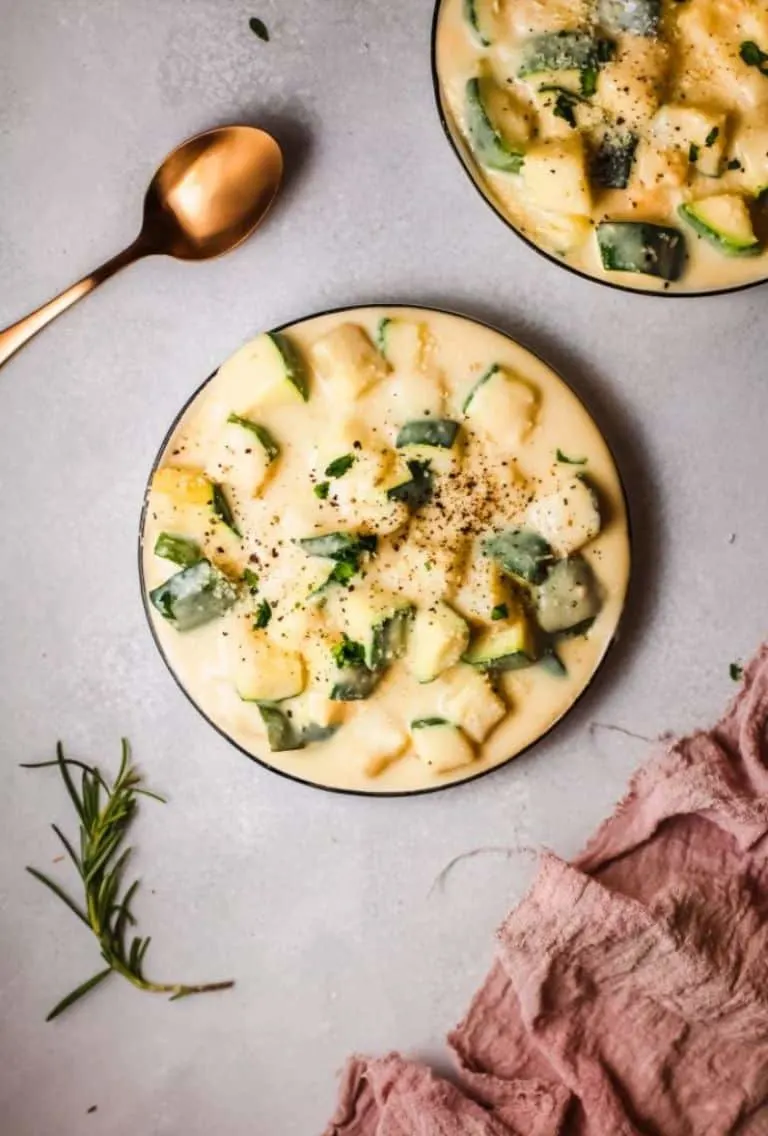 4. Keto Broccoli Salad
This quick and yummy keto broccoli salad is the perfect dish to take to a potluck. Broccoli holds up well during travel, and it's so good that no one will realize that it's low carb. It's full of broccoli, bacon, sunflower seeds, and shredded cheese. Yum! (Stylish Cravings)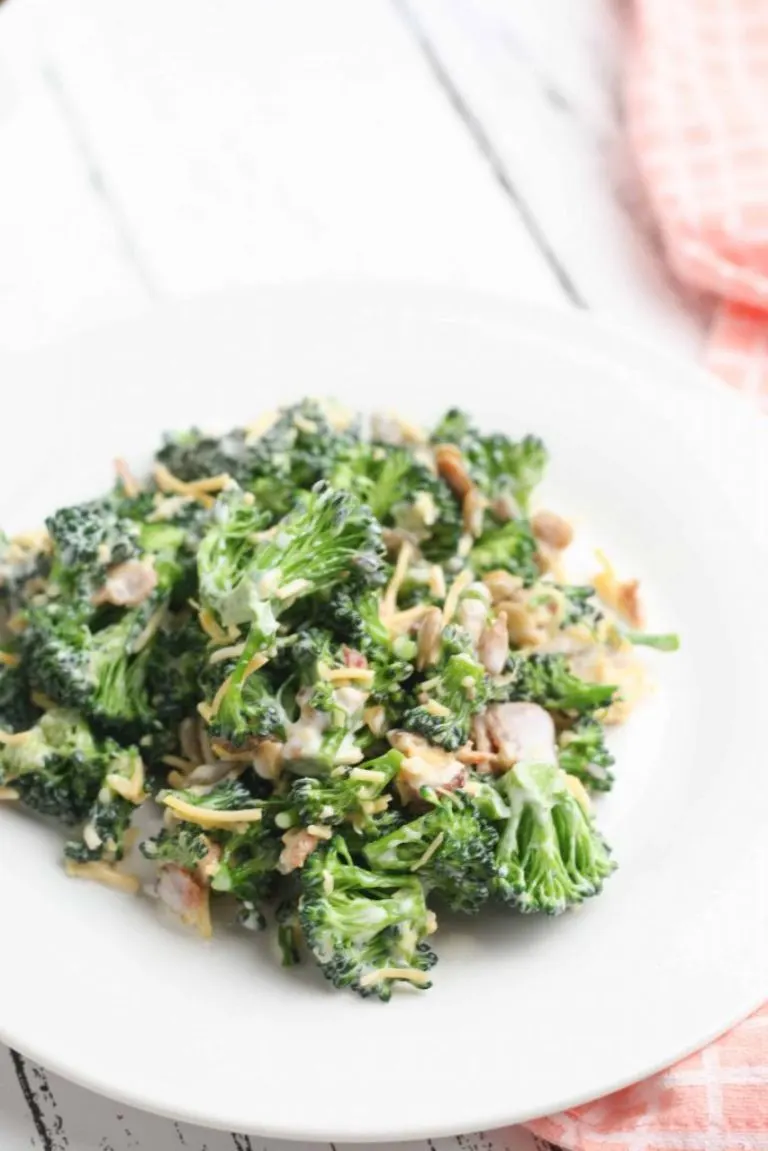 5. Cheesy Cauliflower Tots
Looking for a side dish to go along with burgers and brats that doesn't feel low carb? Try these awesome Cheesy Baked Cauliflower Tots. Serve them with low-sugar ketchup or a homemade ranch dressing for dipping. Don't they look delish? (Kalyn's Kitchen)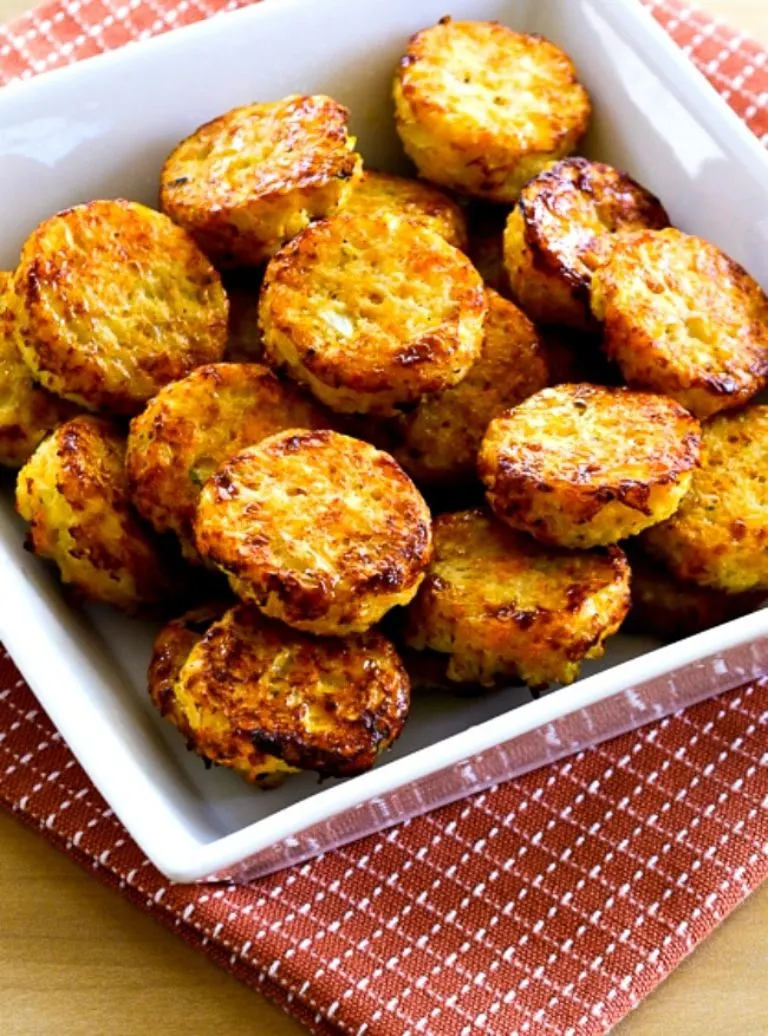 6. Fried Cabbage Rice
When you just can't stand the thought of another cauliflower dish, turn to this Cabbage Rice with Indian Spices. It's a nice alternative to cauliflower rice but still keeps the carb count low. It's an excellent low carb side dish to pair with chicken or pork recipes. (Low Carb Yum)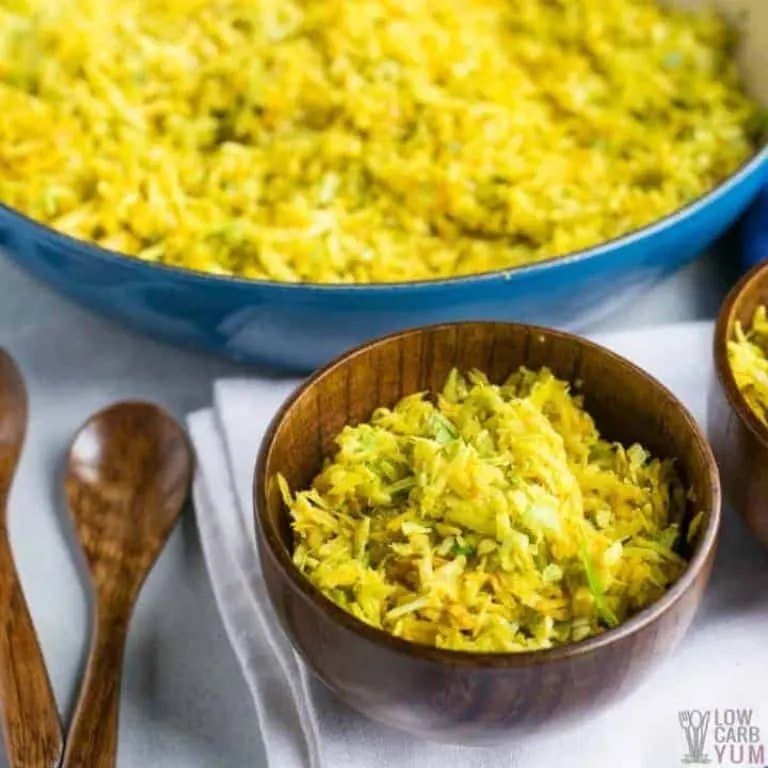 7. Italian Roasted Cauliflower Salad
If you want a non-fussy cauliflower dish, this Italian Roasted Cauliflower Salad is it. You could even buy fresh cauliflower florets to start to save yourself some chopping time. Let the cauliflower slightly caramelize in the oven, then toss with the other ingredients before serving. (I Was Born to Cook)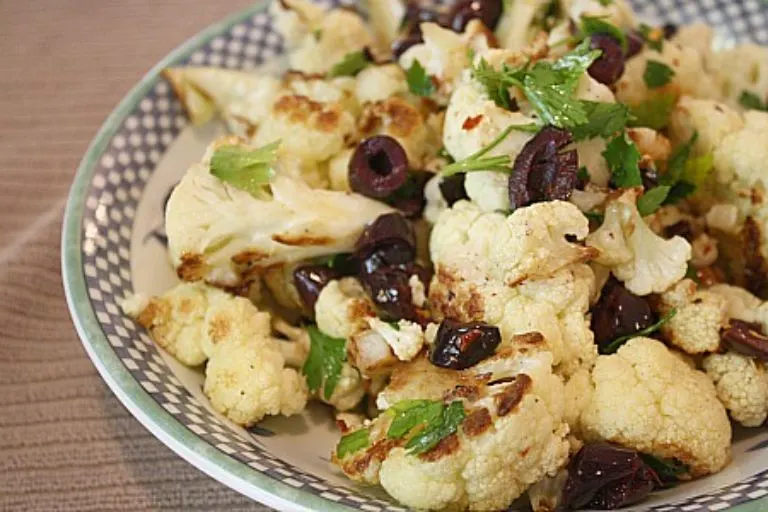 8. Leek and Mushroom Gratin
Scroll to the bottom of the post to find this yummy Leek and Mushroom Gratin. Made with cream, mushrooms, leeks, and cheese, you really can't go wrong with this creamy low-carb side. (Kitchen Sanctuary)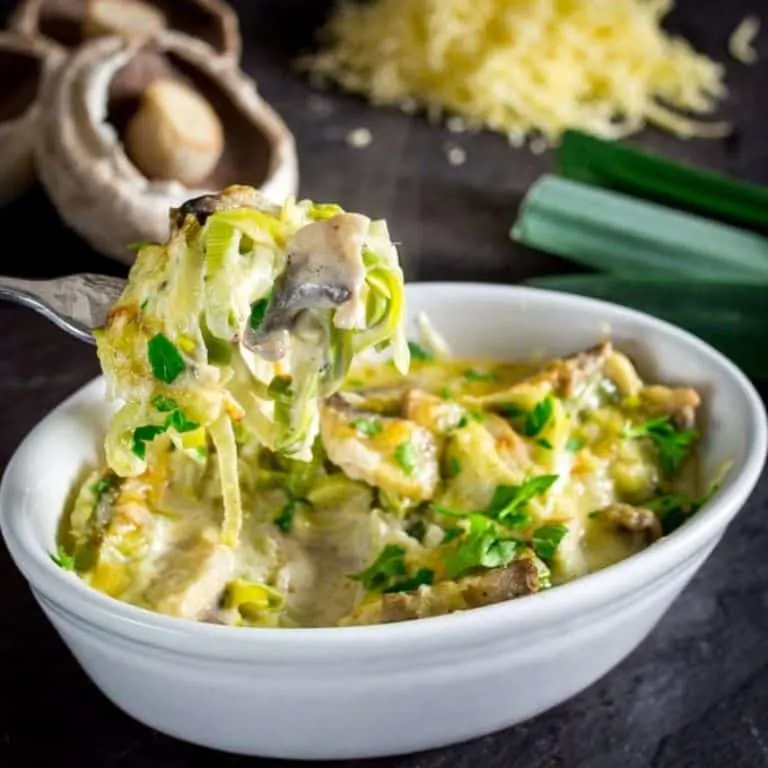 9. Fried Cabbage with Bacon
Pair this Fried Cabbage with Bacon with any of your grilled chicken or steak recipes for a winning meal. Or, you could make a meal of this dish all by itself—it's quite hearty! Made with shredded red cabbage, bacon, onions, and some shredded carrots, it's totally yummy. You can leave out the carrots if you're not in a phase that allows them. (Blackberry Babe)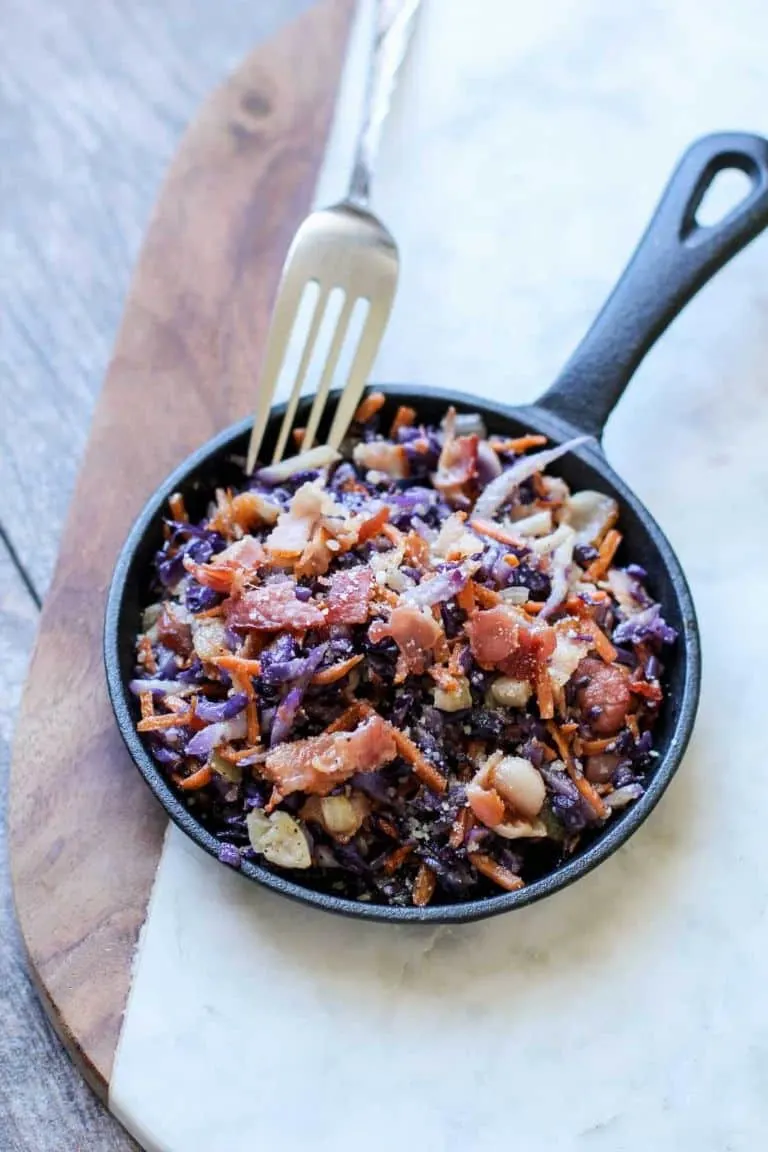 10. Parmesan Green Beans and Peppers
If you adore colorful veggies as much as we do, you'll love Parmesan Green Beans and Peppers. This is a terrific side for steak, chicken, or pork! It's a quick and easy keto side that's ready in about 15 minutes. (Stylish Cravings)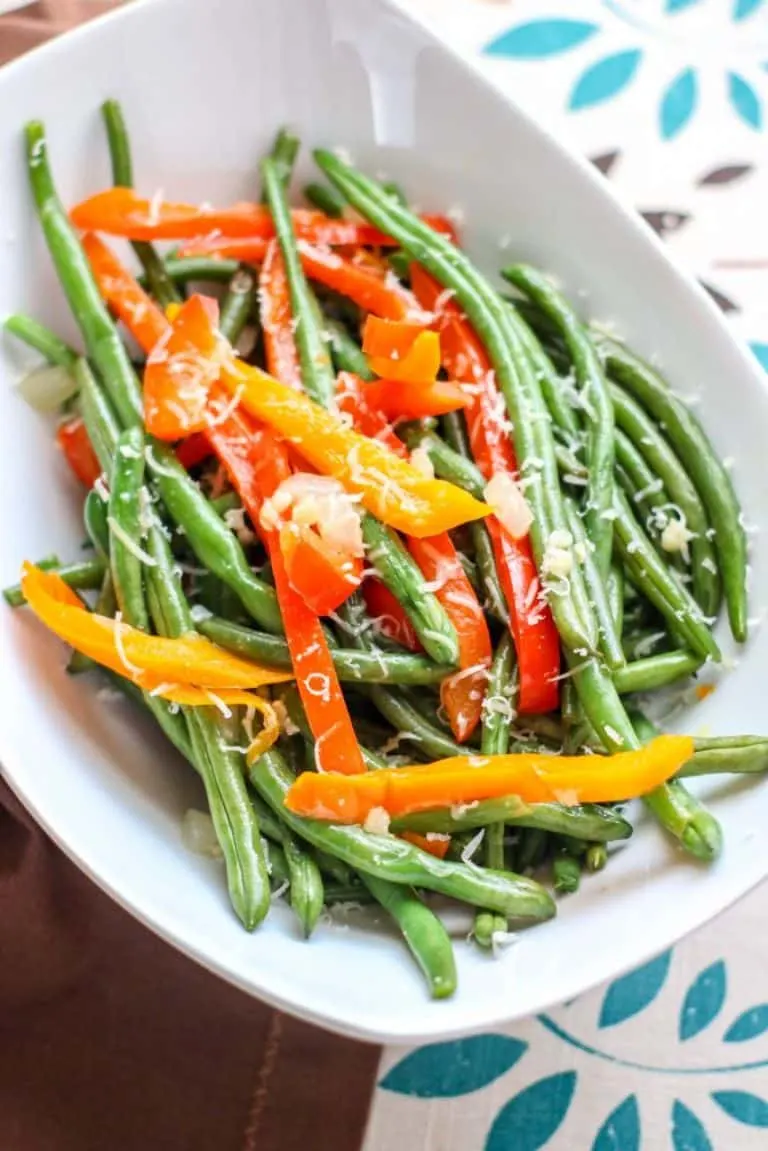 11. Vegan Mashed Cauliflower
It's nice to make meals that are more inclusive, so offering this Vegan Mashed Cauliflower is not only good for low carbers, but it's a nice side to make for the vegans or vegetarians in your group, too. It's still quite flavorful thanks to the garlic, Italian seasoning, and other spices. You could also top it with vegan cheese (but watch the carbs)! (Simply Stacie)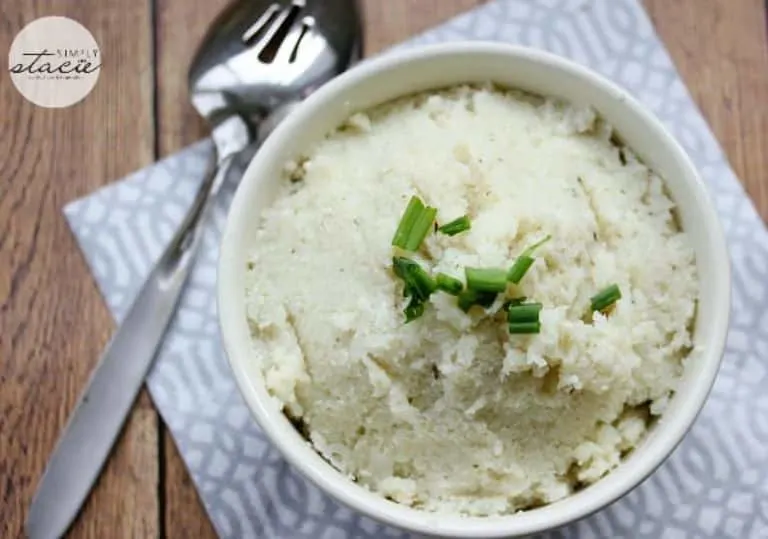 12. Keto Asparagus
This Keto Asparagus is one of the most easy-to-make low-carb recipes that you will ever stumble upon. The recipe consists of only 3 ingredients (aside from oil and seasonings) and takes less than 10 minutes from start to finish! (Kicking Carbs)
We have 10 Ways to Cook Asparagus if this is one of your favorite veggies!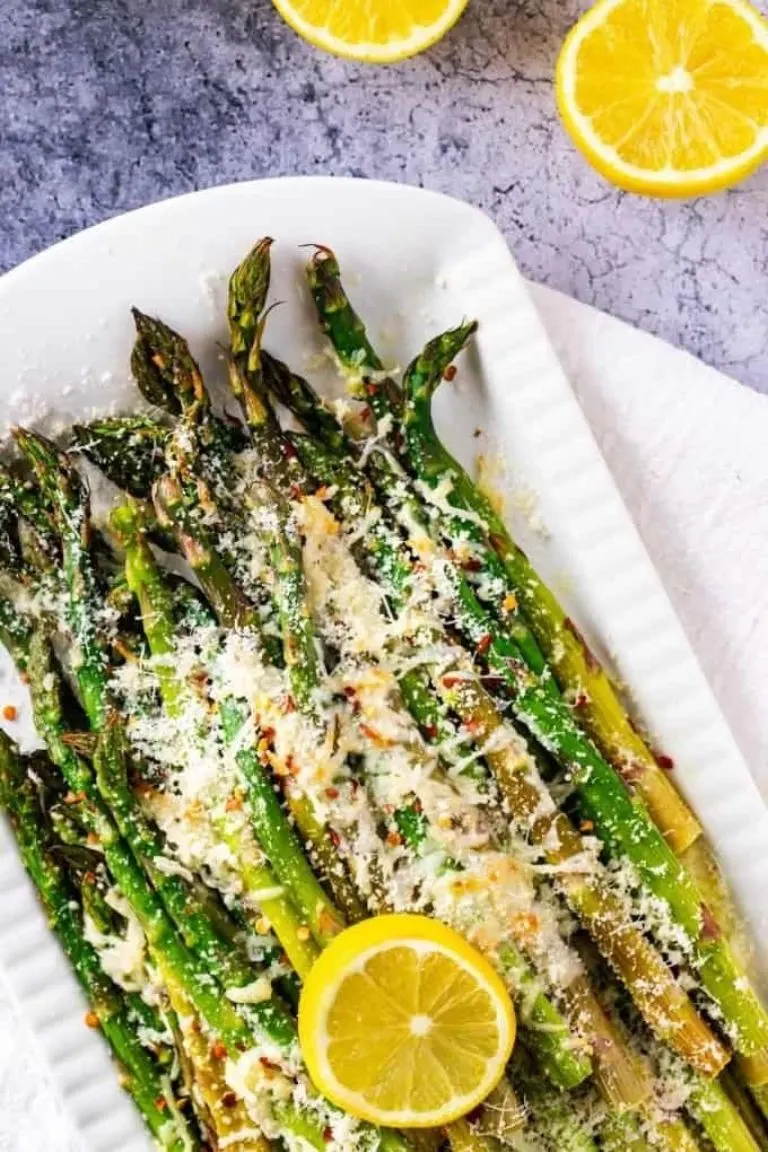 13. Chicken Bacon Spaghetti Squash Boats
Our Chicken Bacon Ranch Spaghetti Squash Boats are a great main dish or side dish, depending on how hungry you are! The best part is, you can cook the spaghetti squash in the microwave if you're just making it for yourself or roast it in the oven if you need several to feed a few people.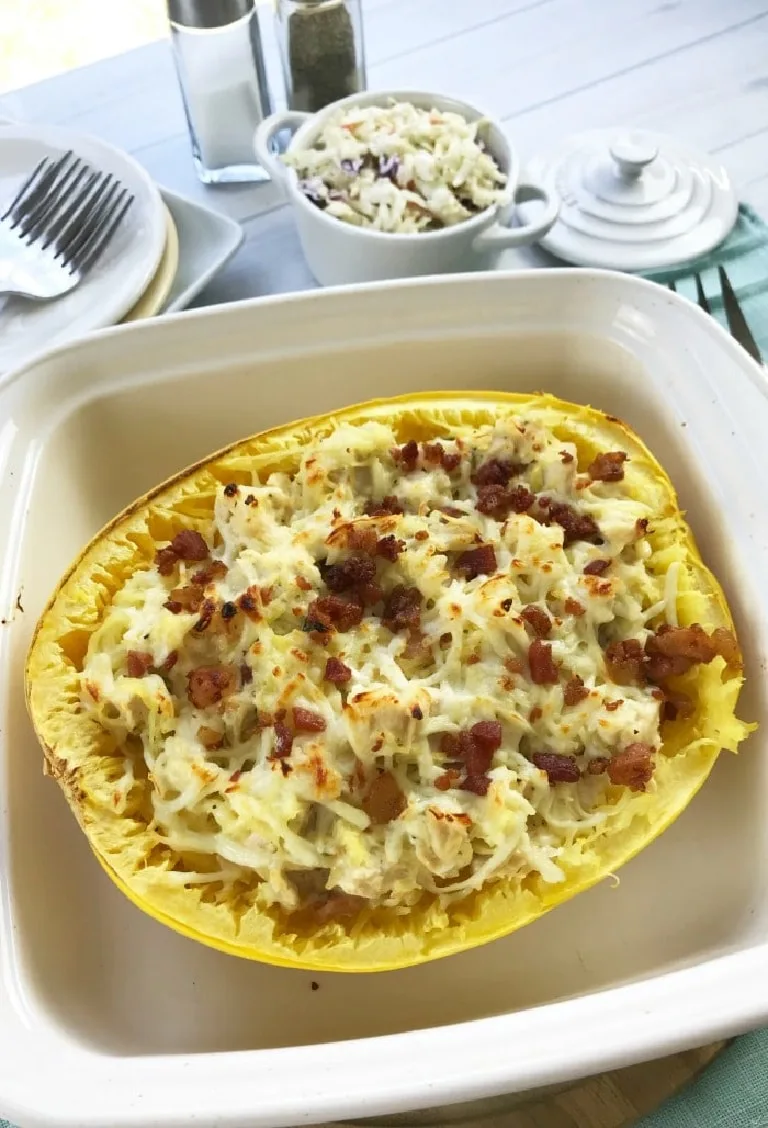 14. Grilled Asparagus Feta Salad
This Grilled Asparagus Feta Salad makes a great light lunch on its own or a terrific side dish to serve with chicken or fish. It has about 8 grams of carbs and 3 grams of fiber per serving, coming in at about 5 net carbs. (Once Upon a Chef)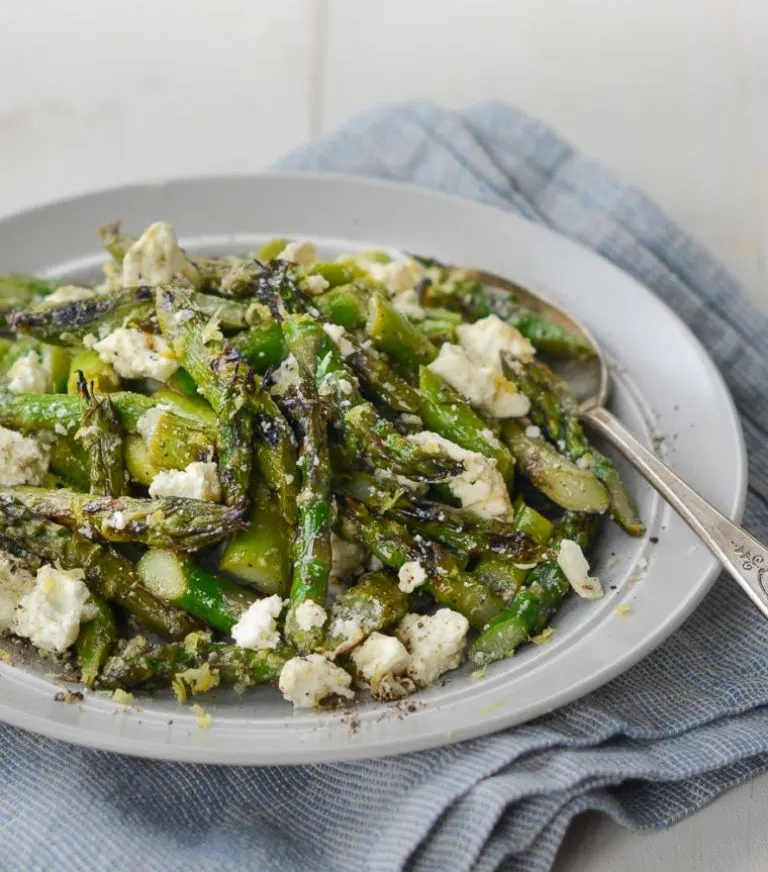 15. Loaded Broccoli
You'll love this Loaded Broccoli alone or with a big, juicy steak. You can't go wrong with a dish that includes three kinds of cheese, bacon, and fresh broccoli all covered in a delicious sauce. (Kasey Trenum)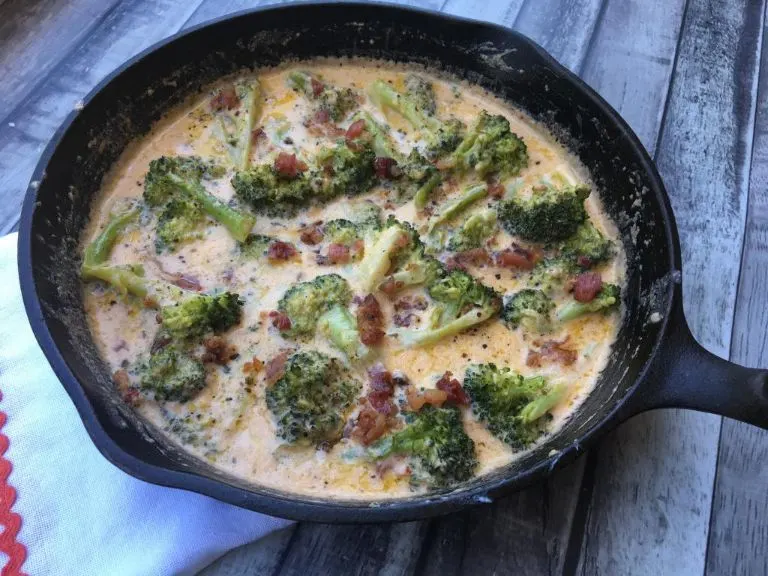 16. Grilled Vegetables
You can't get more classic or more flavorful than Grilled Vegetables. Grilling veggies really seems to bring out the flavor while still maintaining a bit of the crispness and bite that we so love about veggies. This platter of grilled squash, peppers, carrots, onions, mushrooms, and asparagus looks divine. (Dinner at the Zoo)
17. Parmesan Lemon Zucchini
Can you believe it only takes about 10 minutes to make this amazing Parmesan Lemon Zucchini side dish? It's so easy, light, and delicious that you'll want to make it for dinner every night.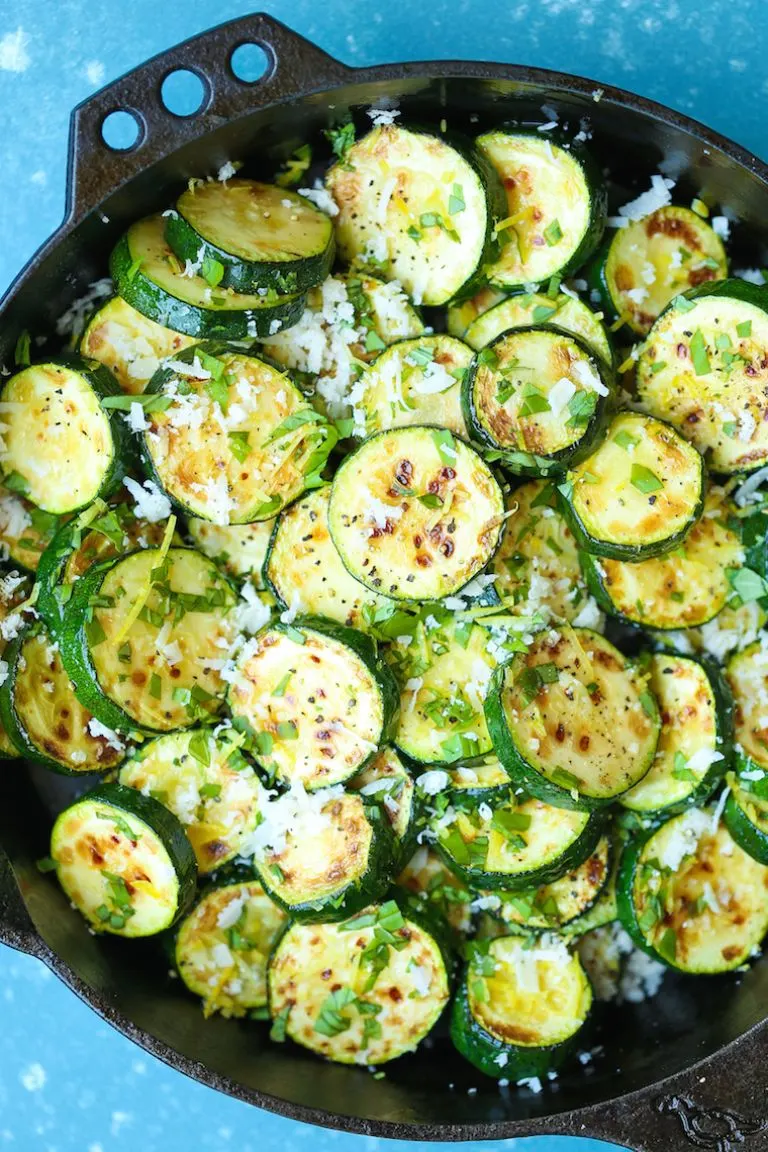 18. Cilantro Lime Cauliflower Rice
Here's another flavorful take on the usual cauliflower rice recipe: Cilantro Lime Cauliflower Rice. It's an easy and healthy side dish to go along with your favorite Mexican recipes and is ready in just 15 minutes. (Isabel Eats)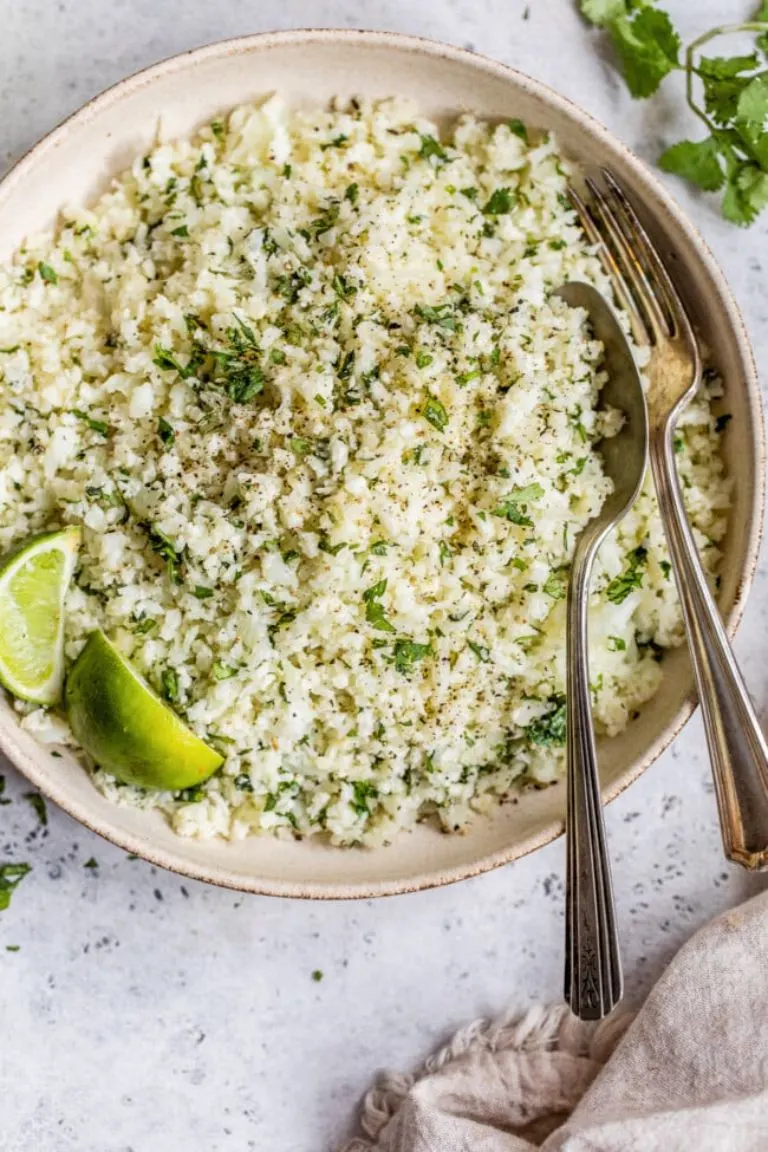 19. Asparagus Casserole
This Cheesy Asparagus Casserole is another terrific comfort food type of low-carb side that you won't be able to get enough of. The asparagus is practically drowning in cheese! (Kasey Trenum)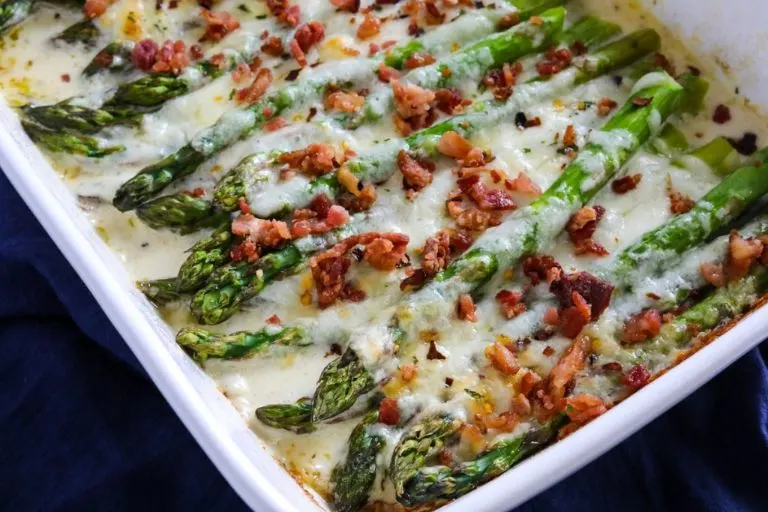 20. Balsamic Roasted Vegetables
These Balsamic Roasted Vegetables look so tasty and are another terrific way to add flavor to roasted veggies. The vegetables are tossed in a mixture of olive oil, balsamic vinegar, and salt to really bring out their flavor. (Emily Bites)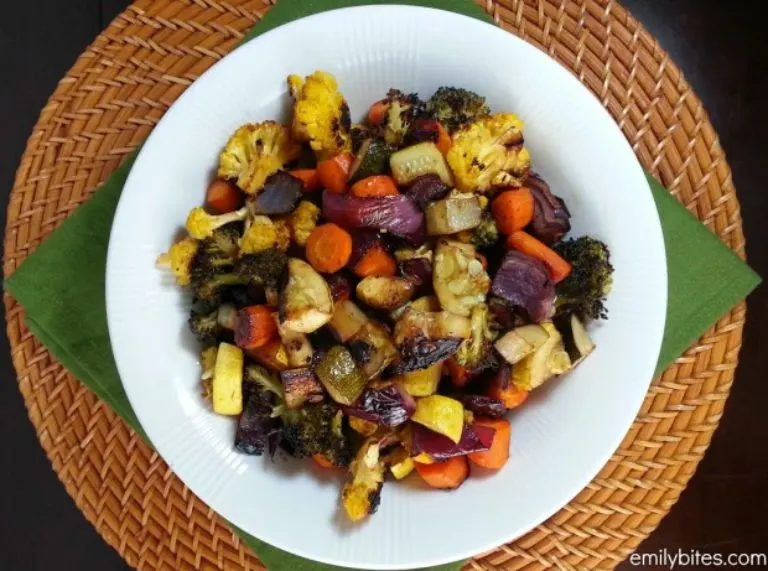 21. Buffalo Roasted Cauliflower
Whether you're looking for a yummy side or a tasty appetizer for game day, this Buffalo Roasted Cauliflower is sure to be a crowd-pleaser. Serve alongside some homemade ranch or blue cheese dressing to cool off the spicy flavor of the hot sauce. (Closet Cooking)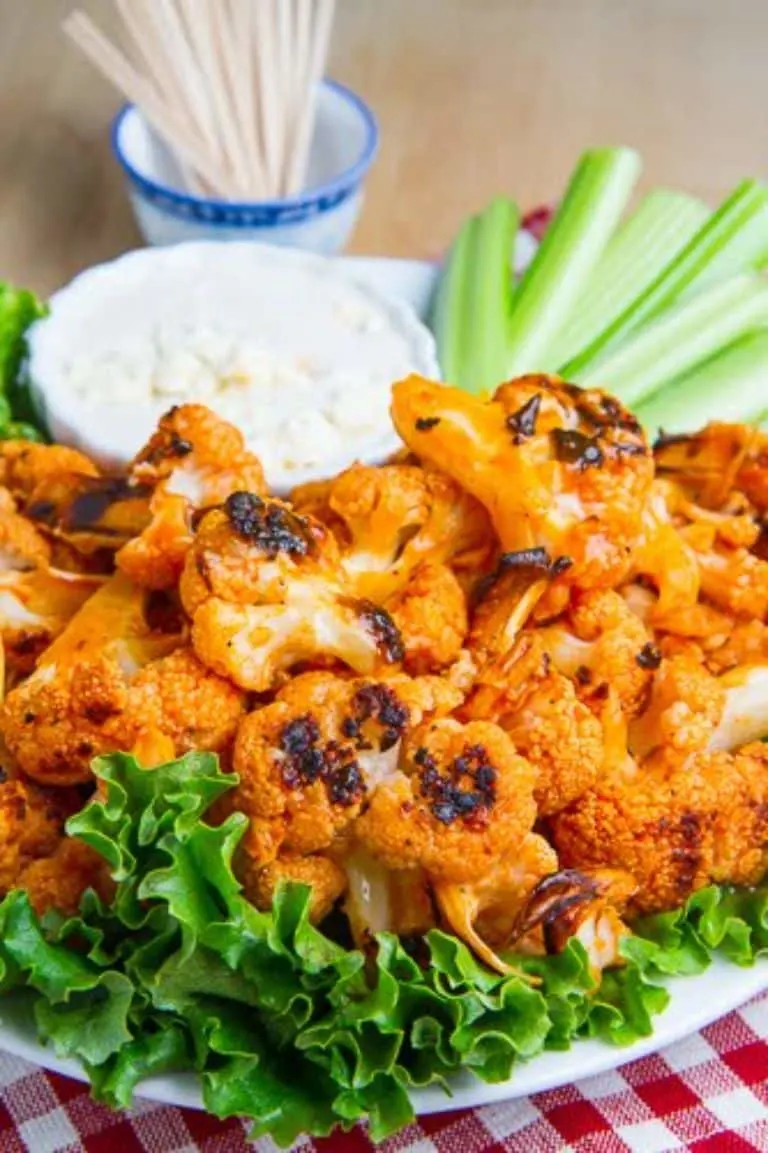 22. Cauliflower Potato Salad
Need a dish to take to a picnic or potluck that won't send you off the rails with your diet? This Cauliflower Potato Salad will save the day! This mock potato salad is made with mayo, mustard, relish, and a bit of vinegar, just like a real potato salad, but without all the carbs from potatoes. (Stylish Cravings)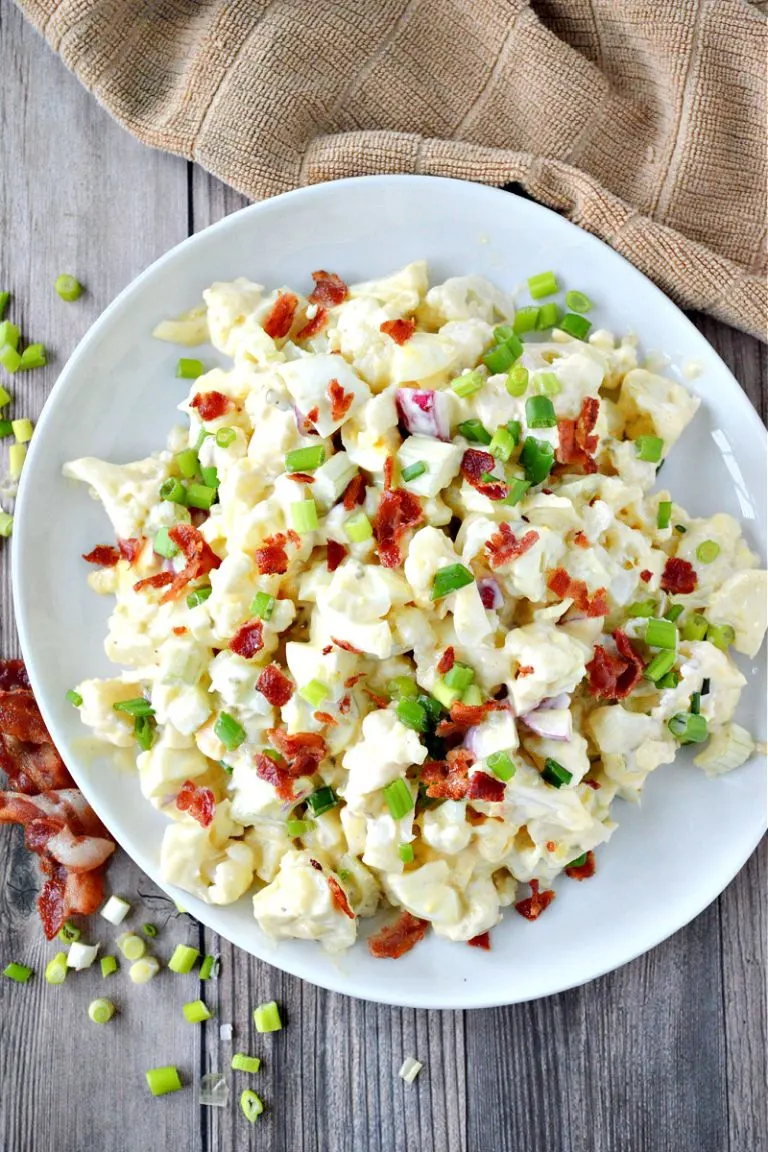 23. Oven Fried Garlic Parmesan Green Beans
You'll want to lick your plate after trying these Oven Fried Garlic Parmesan Green Beans. They're baked, not fried, and covered in delicious grated parmesan and garlic. These green beans are a game-changer for dinner sides! (Sugar-Free Mom)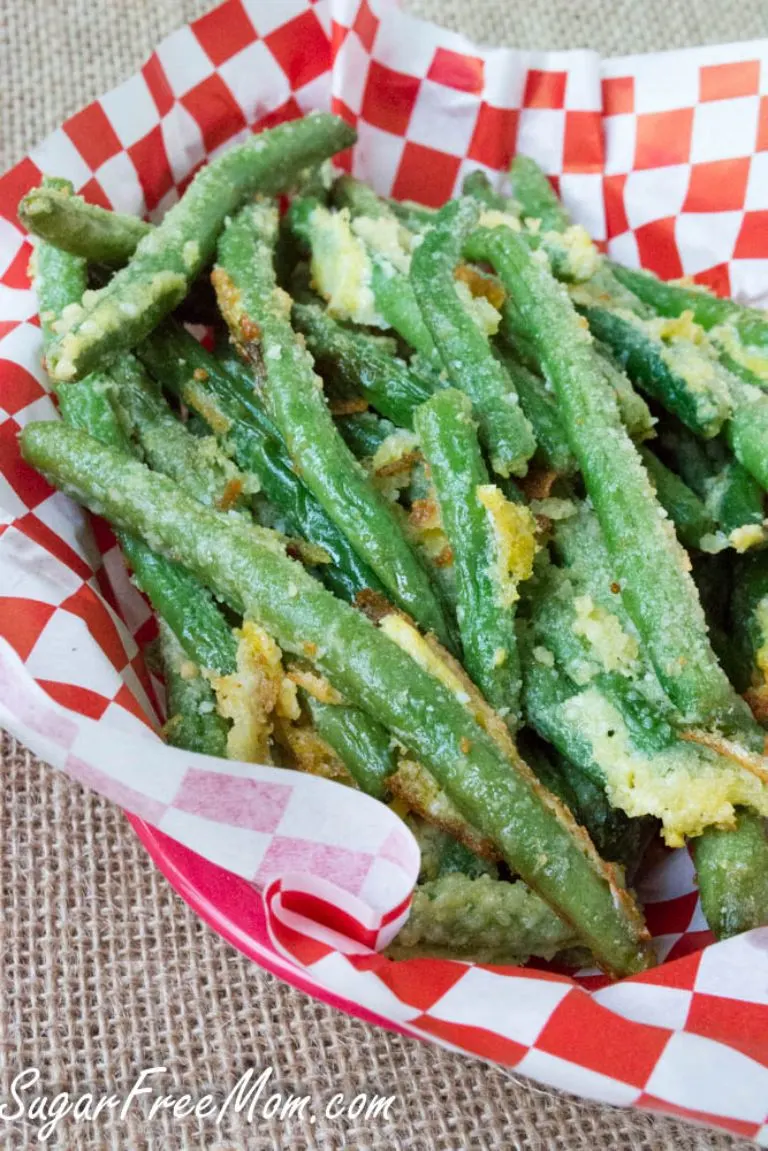 24. Bacon and Smoked Gouda Cauliflower Mash
Get out of your mashed cauliflower rut with this incredible Bacon Smoked Gouda Cauliflower Mash. This is the low carb dish you have been waiting for and dreaming about. This easy cheesy bacon cauliflower recipe is the perfect new addition to your family dinner table. And don't worry, they'll be begging for seconds when this one's gone. Your mouth will be smacking in delight as you polished off every last bite. (I Breathe, I'm Hungry)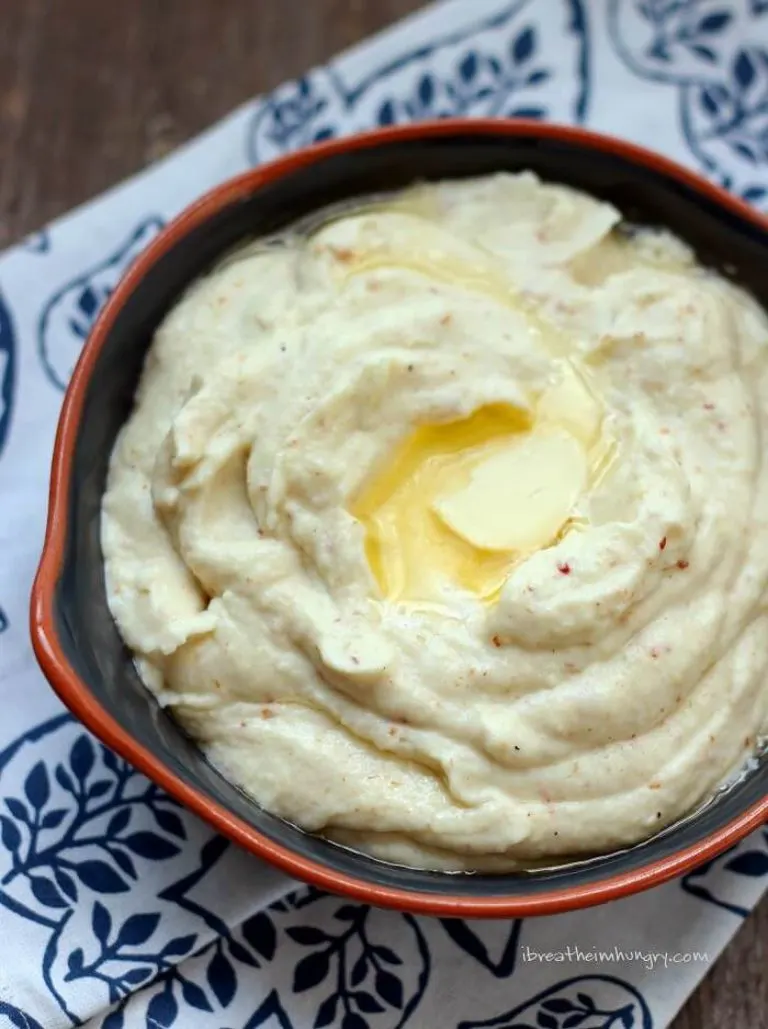 25. Prosciutto Wrapped Asparagus
This Parmesan Coated Asparagus Wrapped Prosciutto makes a great side or an impressive appetizer. It's SO flavorful. The asparagus is marinated twice before it's rolled in parmesan cheese and wrapped in prosciutto. Deliciousness in every bite. (A Family Feast)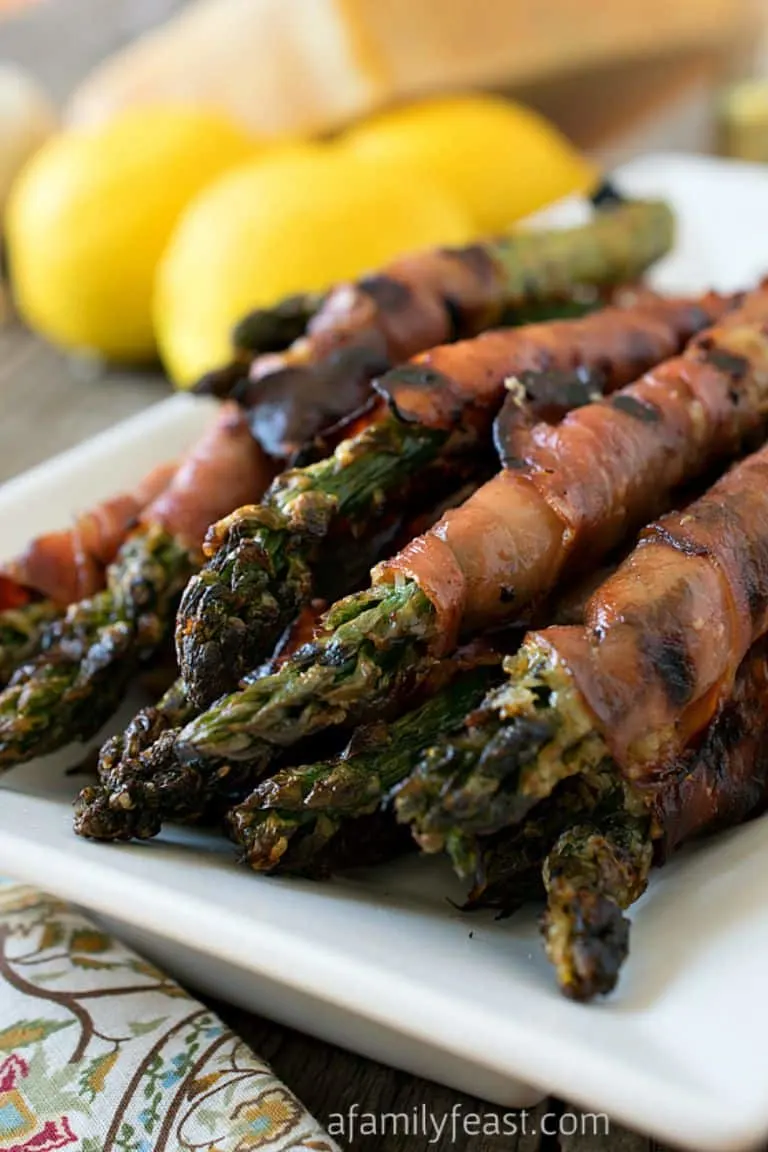 26. Spaghetti Squash Garlic Noodles
This recipe for Spaghetti Squash Garlic Noodles is a great way to get your noodle-loving kids to eat more veggies. It's just as delicious as garlic noodles but without all the heavy carbs weighing you down. (The Joyful Foodie)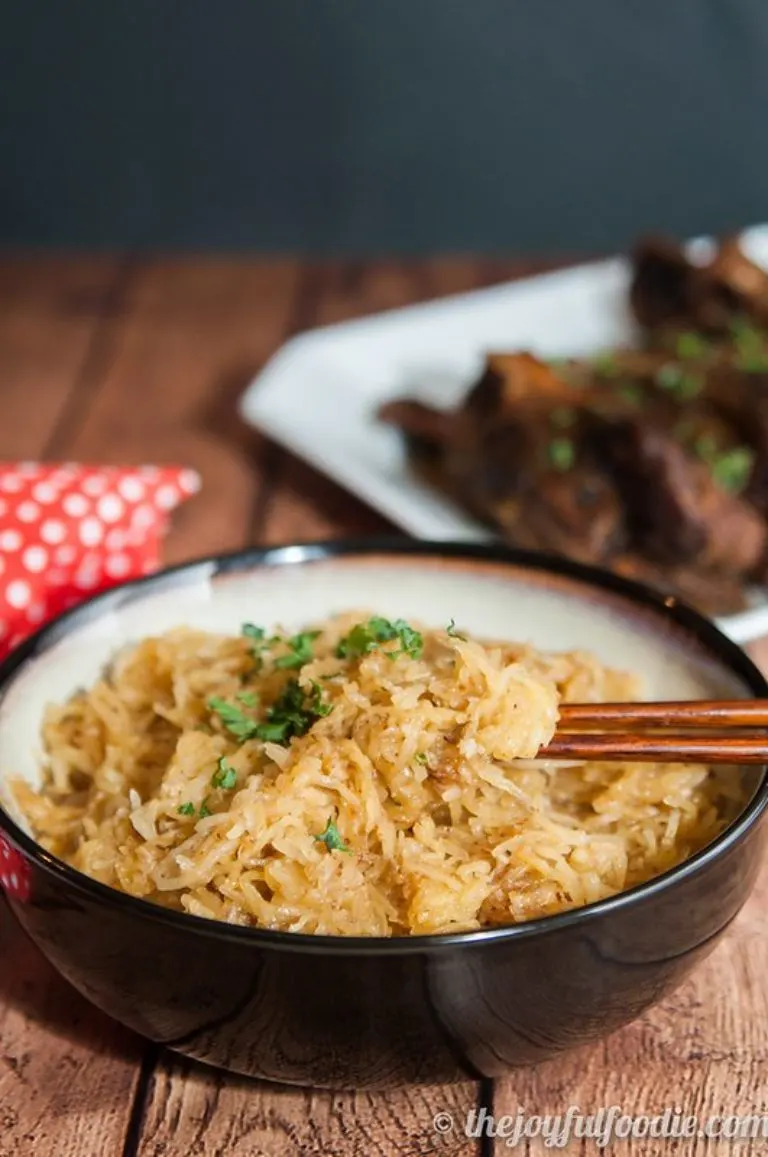 27. Southern Green Beans
Who knew our bacon-laden veggie dishes in the South would one day be considered the healthier option? Well, thank goodness it's happened! These Southern Style Green Beans are full of bacon pieces, butter, and garlic, for a simple side dish no one can resist. Seriously, these green beans go with anything. (Low Carb Yum)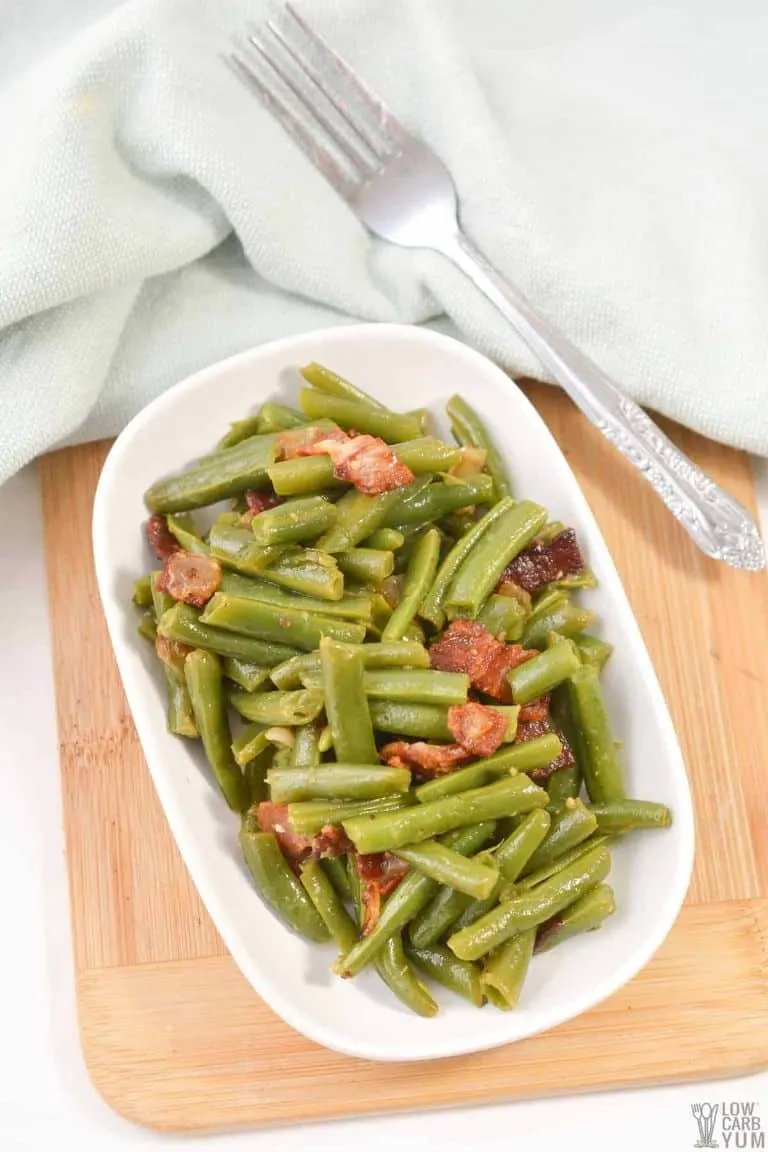 28. Turnip Fries
Here's another fantastic keto-friendly side dish to include with your burgers. All you need for these Turnip Fries are a few simple ingredients—turnips, coconut oil, and seasonings, and you're all set for crispy, tasty, low-carb fries. (My Crazy Good Life)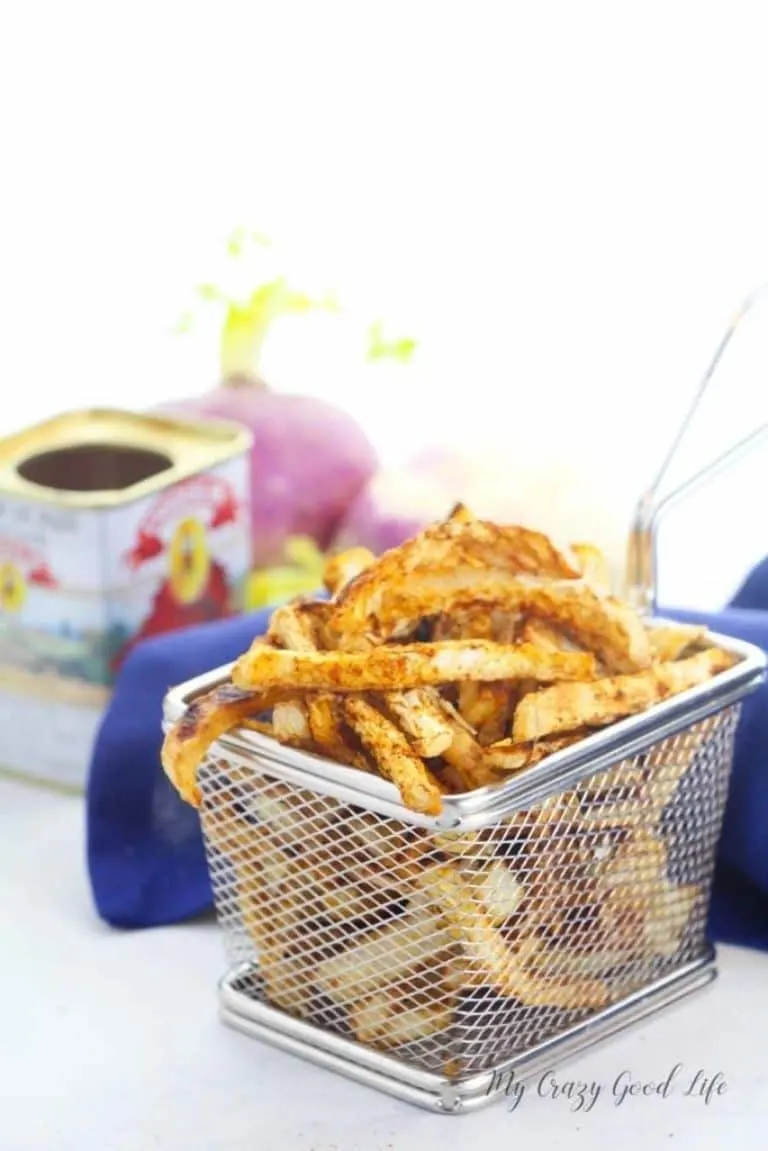 29. Bacon-Wrapped Onion Rings
Speaking of burgers, how good would these Bacon Wrapped Onion Rings be on the side of a fat, juicy burger? They'd also make an awesome game day appetizer, too.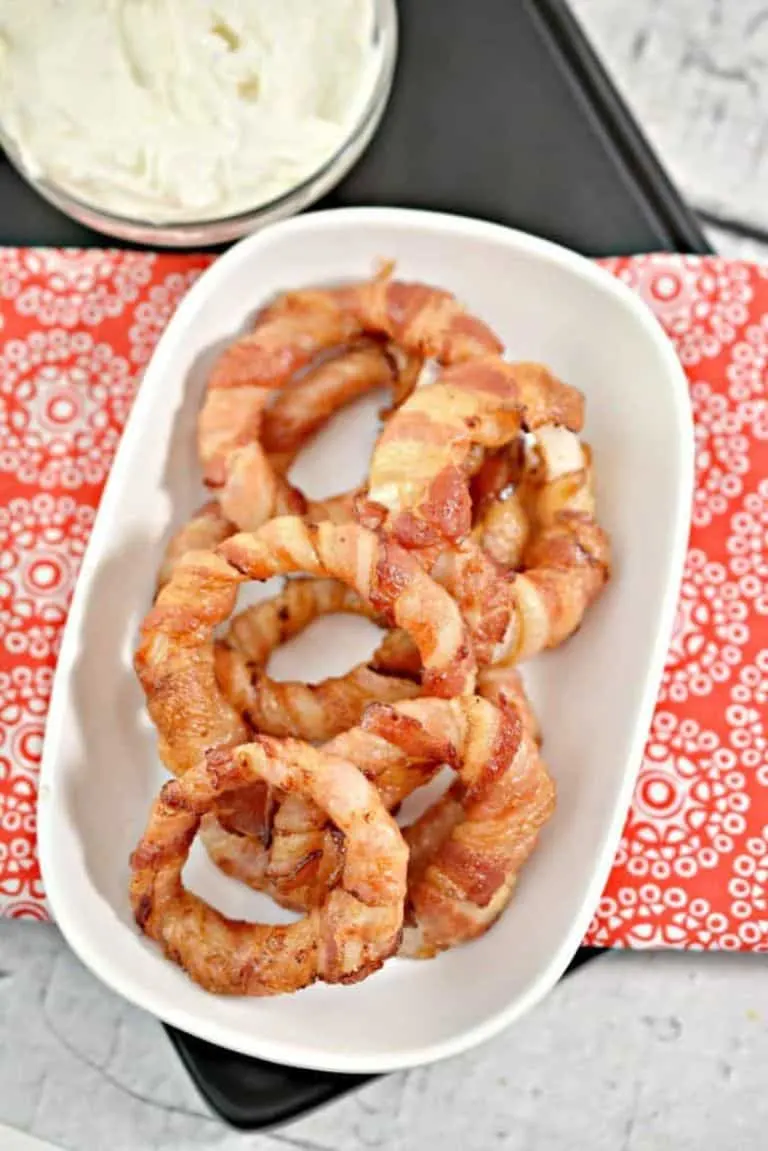 30. Mexican Coleslaw
Serve this Clean Eating Mexican Coleslaw alongside low carb tacos, burgers, fried chicken, or any other keto-friendly main dish you'd like. It's light, refreshing, and slightly tangy and goes with so many meals. (The Gracious Pantry)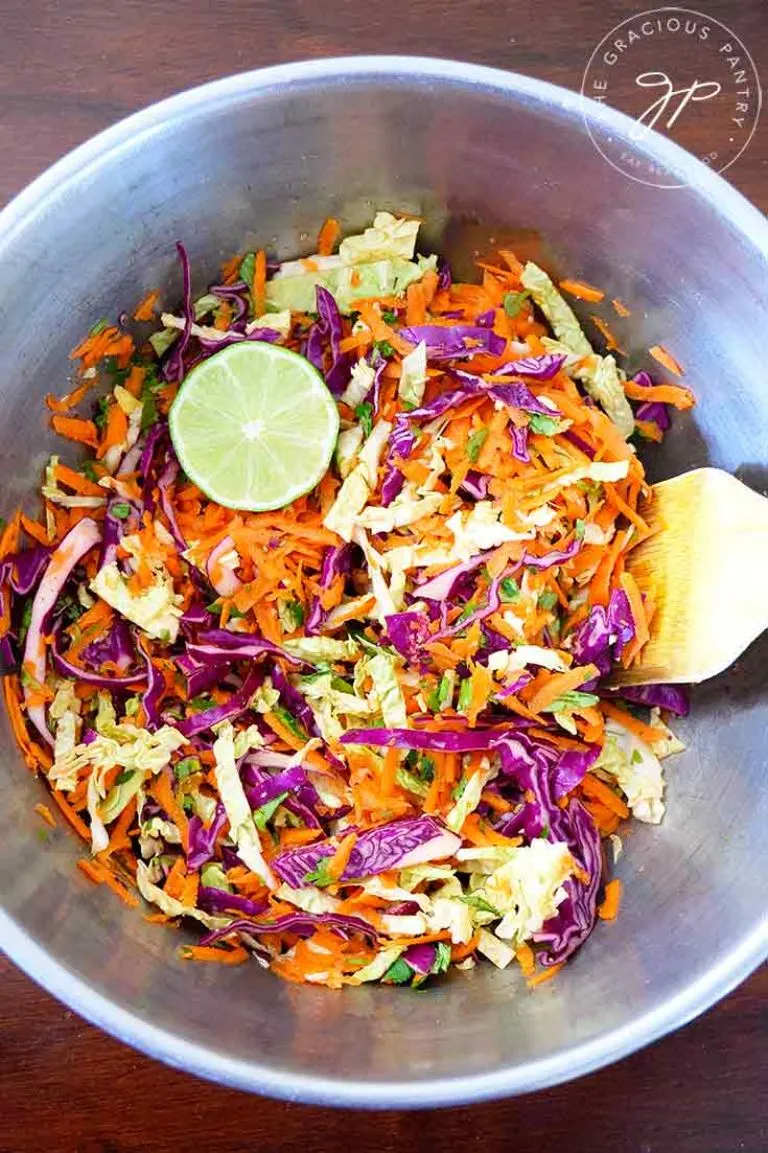 31. Savory Riced Cauliflower
Our simple savory riced cauliflower is easy, yummy, and so quick to make if you start with pre-riced cauliflower. Just cook it up along with some onions and shredded carrots, and add your favorite seasonings. It's not in the original recipe, but a 1/4 tsp or so of garlic powder is a yummy addition.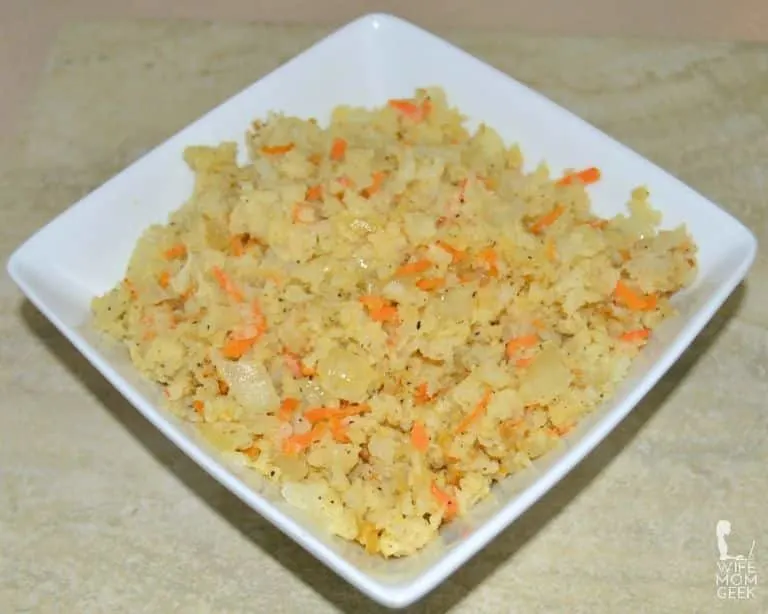 What are your favorite low carb side dishes? Let me know in the comments!
Want more low carb recipes and tips? Here are some of our most popular posts!
Low Carb Side Dishes