Camping I Spy Game for Kids
Summertime is camping season, and there's no better way to make camping more fun for kids than with a few games. Make some campfire memories with this fun and easy I Spy Camping game for kids.
This one is really fun because it includes things you might find around the campsite, like flashlights, tents, RVs, compasses, and more. You can also play I Spy Camping Edition at home even if you're not going camping. It's fun either way!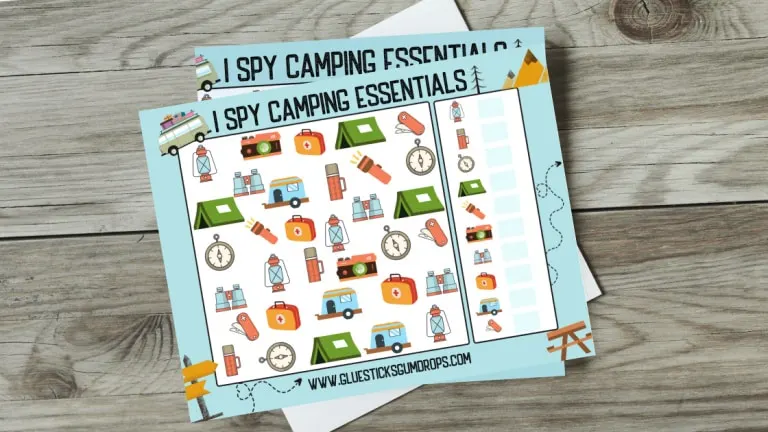 Free Printable I Spy Camping Kids Activity
One of the best parts about camping is observing the world around you. This game is perfect for playing once you get to the campsite, or on the way to the campsite. To play, you'll need some pencils and our camping-themed I Spy game printable.
You can play this a couple of different ways. First, just look for the number of each item and record it in the ledger.
Once you've finished finding all the tents, RVs, compasses, cameras, binoculars, thermoses, knives, first aid kits, and lanterns, see if you can find those same items around your campsite! You're sure to find some of these things "in the wild," so to speak.
What's great about this printable is that even your toddlers and preschoolers can play along because it's entirely picture-based. If your child can count to five, he or she can complete this camping I Spy game.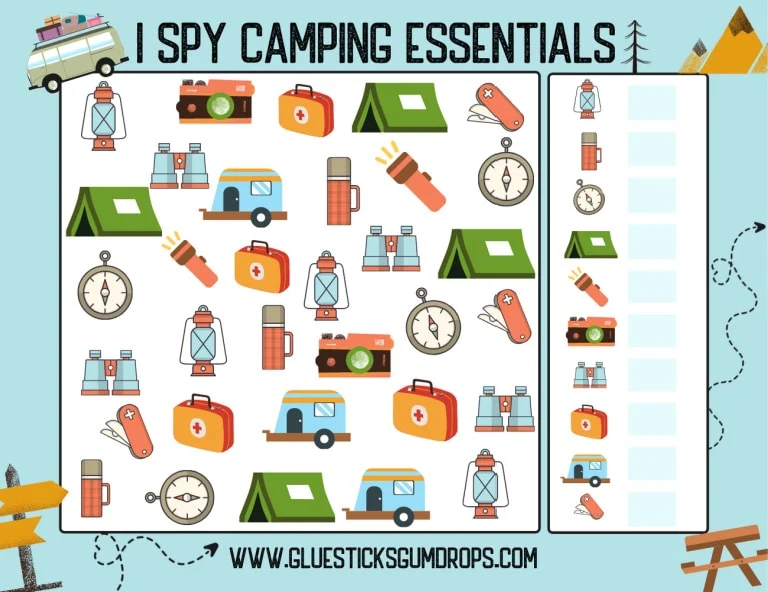 The Benefits of I Spy Games for Kids
I Spy games are a great way to help kids develop skills in observation, visual discrimination, pattern recognition, and following directions. These four things all help to build the foundation for reading comprehension and success in school. I Spies also have social benefits because they encourage problem solving and communication with others while developing individual responsibility.
More Camping Games Activities for Kids
We also have another fun camping-themed game. Our Camping Bingo is one of our most popular summertime posts. Just print out the cards and take them along with you for an easy game the whole family can enjoy together.
And don't worry if you forget to bring along Bingo markers. Just gather some pebbles, leaves, or sticks from the campsite to make your own markers!
We have an entire post dedicated to fun camping games!
Why You Should Play Camp I Spy
I Spy Camping Edition is a fun game for kids of all ages, and it's easy to play. You can make your own campfire memories with this simple camping-themed activity that will keep the whole family entertained at night around the campsite or just in their living room! Have you tried out our game yet? Let us know what you think by commenting on this post below. And don't forget to share this blog if you enjoyed it so we can have more people playing!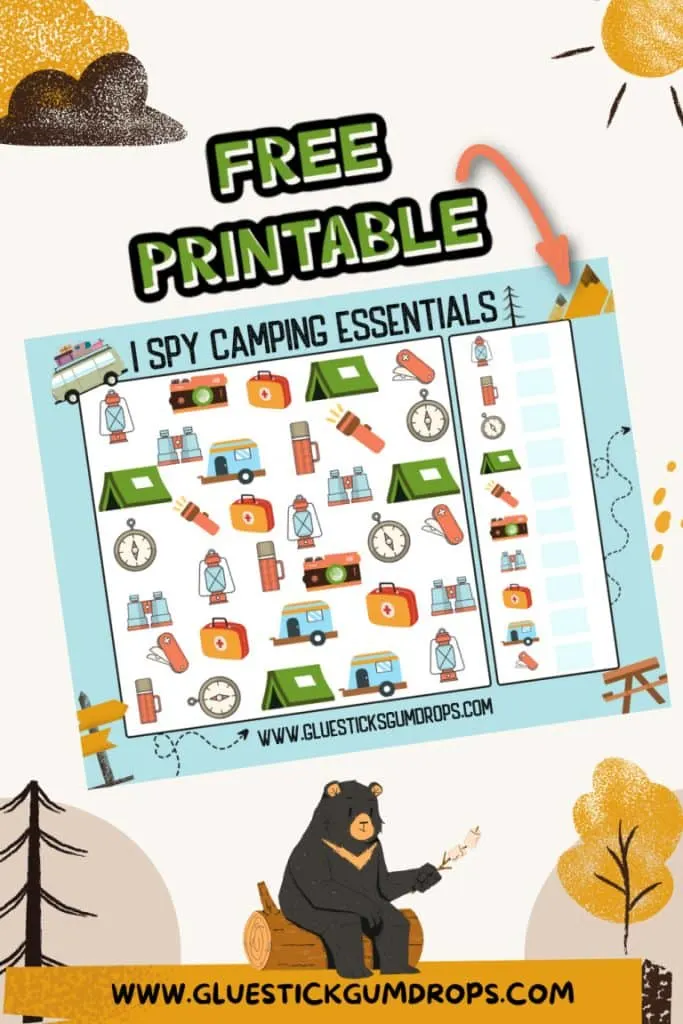 Related Posts About Camping:
I Spy Camping Game Fun for Kids