Are you taking the kids camping soon? Keeping them entertained for a few days in the wilderness (or beach or wherever you camp) may be a challenge, but fun games like this Camping Bingo makes for lots of laughs! Print them out and take them with you on your next camping trip!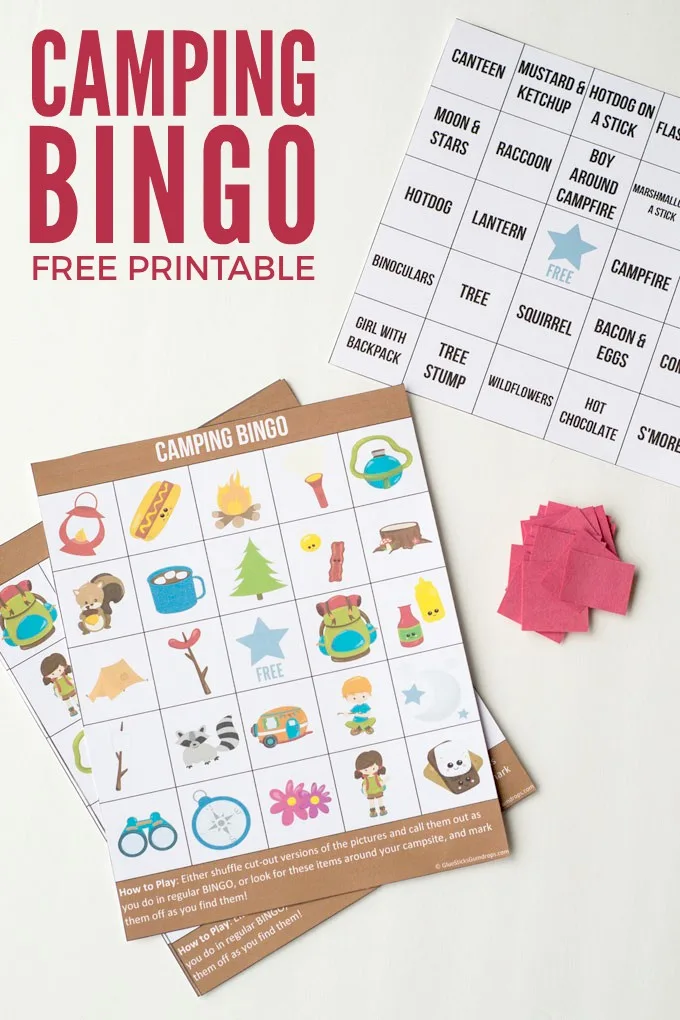 These Camping Bingo printables were made using graphics from Prettygrafikdesign on Etsy. Aren't they adorable?
Our son absolutely loves to go camping. He has a blast roasting marshmallows and hot dogs, gathering rocks and leaves and just hanging out together in nature. We love it, too!
We went several times last year to try out a few different tents, but no matter how big or small the accommodations, the kiddo was just happy to be there. How cute!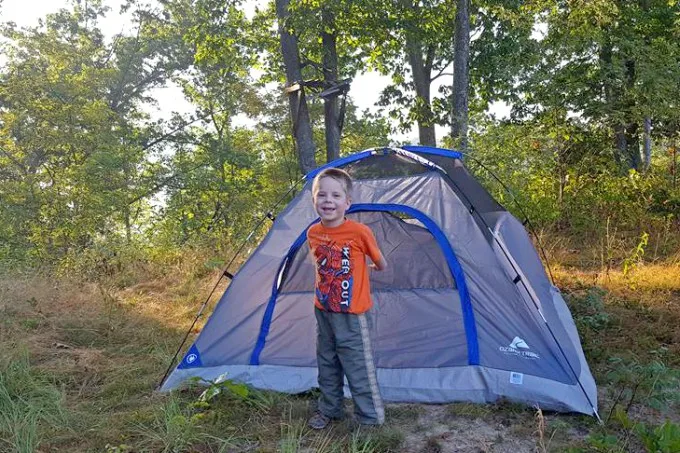 And while nighttime is fun because it's filled with the campfire and stories and S'mores (what's not to like about that), we did have a little trouble keeping him occupied during the day. So for this year's camping trips, I've put together a fun Camping Bingo printable game to take with us.
The adults will like it, too, don't you think?
Psst… you'll also love our I Spy Camping Essentials Game!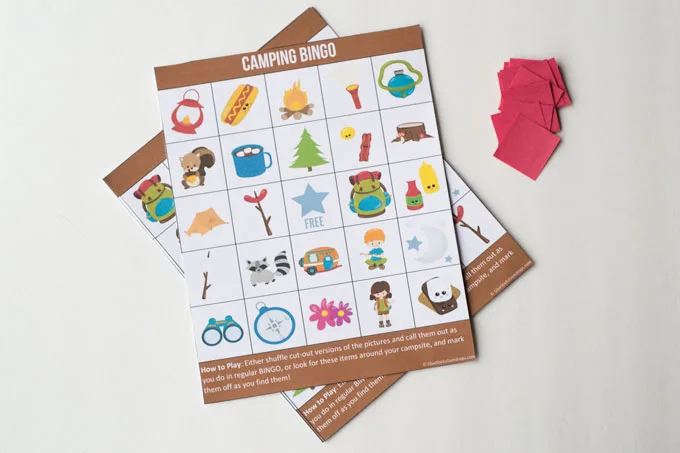 Stop by and grab my friend Susan's Camping Scavenger Hunt, too. This is a great activity for exploring your surroundings while you're out camping!
Camping Bingo Printables
To access the printables, click HERE to grab the PDF. Just print out the cards on cardstock, trim them up with scissors and you're ready to play. There are 4 different versions of the card so that you don't have everyone getting BINGO at once.
And there are two ways to play:
Look around the campsite and mark off items that you see. Or…
Put the calling card pieces into a hat or jar, draw one and call them out just as you do in regular Bingo.
Either way is a good time!
If you're going to be out in the wind, I recommend using heavier placeholders such as small rocks. We always find plenty of rocks when we're out in the mountains. But if you can't find them or would rather use paper markers, just cut some construction paper into squares to mark your cards. That's what we did since we're indoors today.
I hope you enjoy this camping game!
Click Here to Get the Free Printable Camping Bingo Game!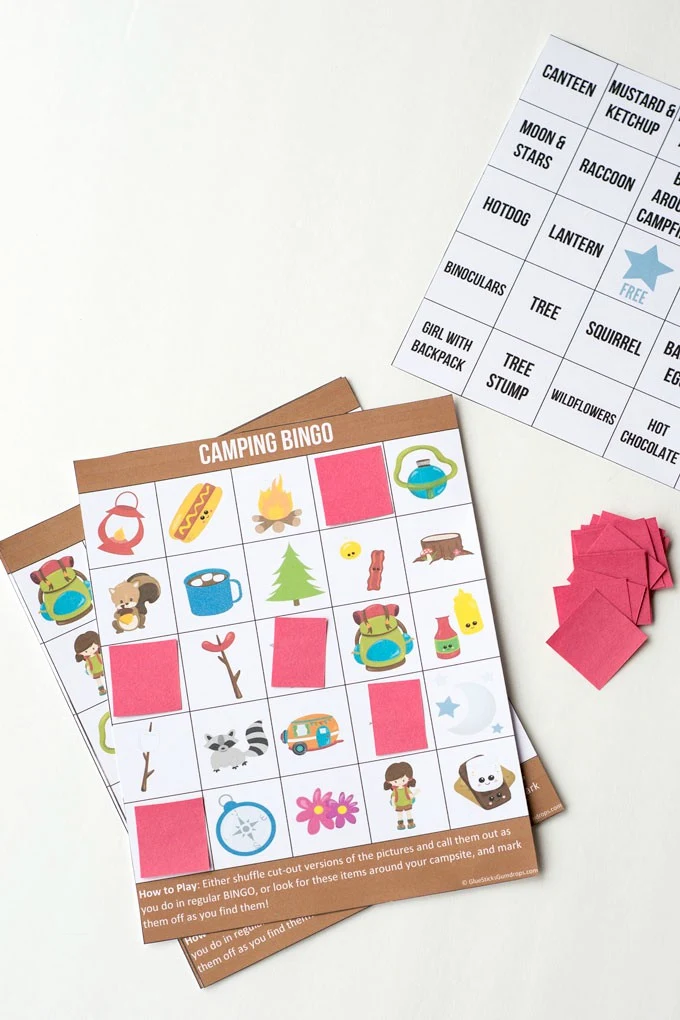 Want more fun camping games? Check out these posts!