Movie night at home just isn't complete without some amazing popcorn to snack on while you enjoy the show. But who wants plain old popcorn? Not us! These flavored popcorn recipes are fun, flavorful and full of surprising combinations that you just have to try!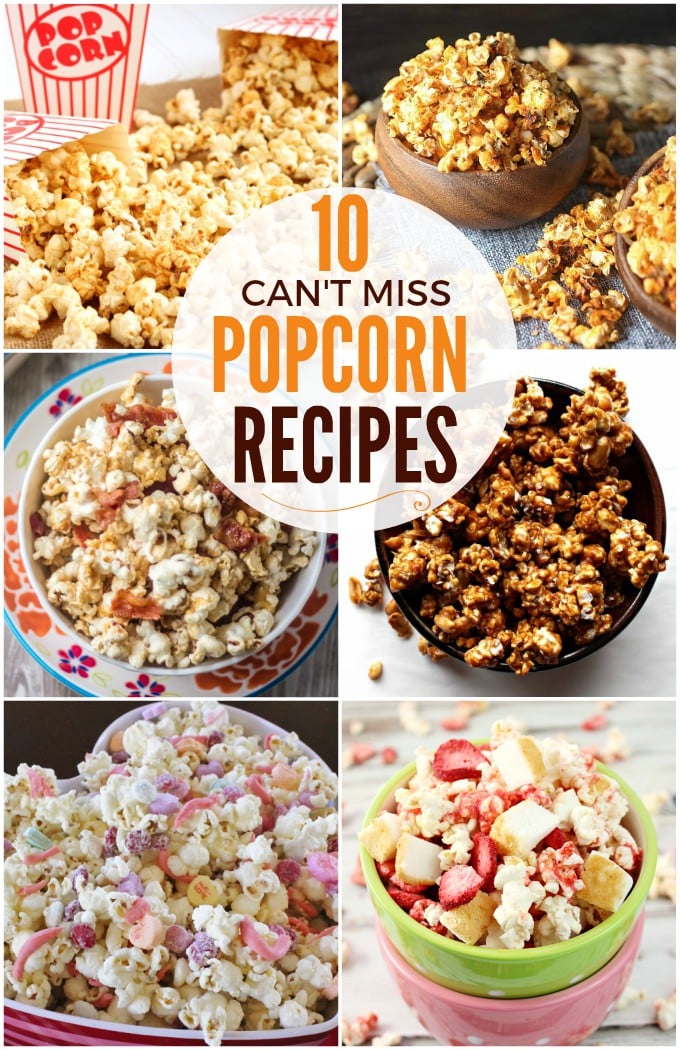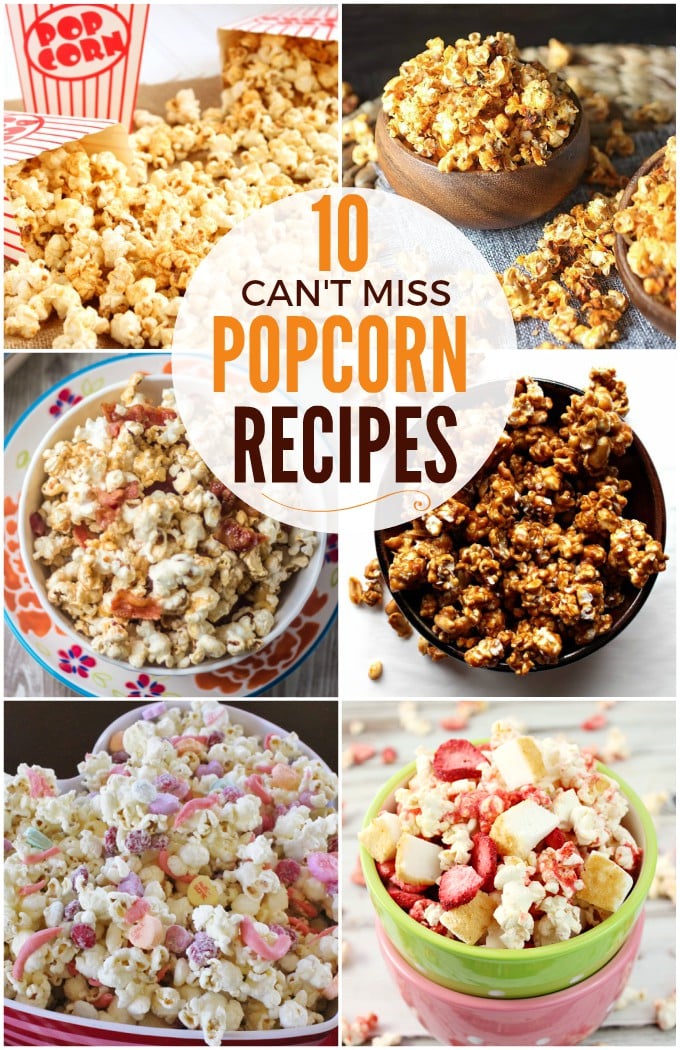 We've been doing family movie night every Saturday for a while now, and it's loads of fun! But what's movie night without popcorn? We do get tired of the same old buttery popcorn, though, so in our attempt to be a little more adventurous, we've found some yummy flavored popcorn recipes that we think will be fantastic.
10 Flavored Popcorn Recipes You Don't Want to Miss
This Sparkling Princess Popcorn made with pink candy melts, sprinkles and sparkling sugar is sure to please any little princess.
Do you like Cracker Jacks? If so, you'll love this Caramel Popcorn with Peanuts… it tastes even better!
Buffalo Ranch Popcorn is the perfect popcorn recipe to serve up for The Big Game.
You simply can't go wrong with Bacon Cheddar Popcorn. Yum!
Everyone will be sweet on you if you make this White Chocolate Valentine Popcorn next month.
This 3-Ingredient Football Munch recipe calls for Puffcorn, but you can easily substitute some freshly popped popcorn instead.
Pizza Popcorn may just be my new favorite flavor. Spicy, savory and so good!
Chili Cheese Popcorn is another one you don't want to miss.
If sweet is more your speed, you'll go crazy for this Strawberry Shortcake Popcorn. It's heavenly.
This Maple Bacon Popcorn is salty sweet perfection. You won't be able to stop eating it.
For more flavored popcorn recipes and fun, check out these posts:
What's your favorite kind of popcorn? Let us know in the comments!