With shark week coming up, I knew that the kiddo would have a blast making a shark to play with. He's all about ocean animals lately, so it was a big hit. And the best part is that it's super easy to make one yourself. Here's how we made our shark toilet paper roll craft.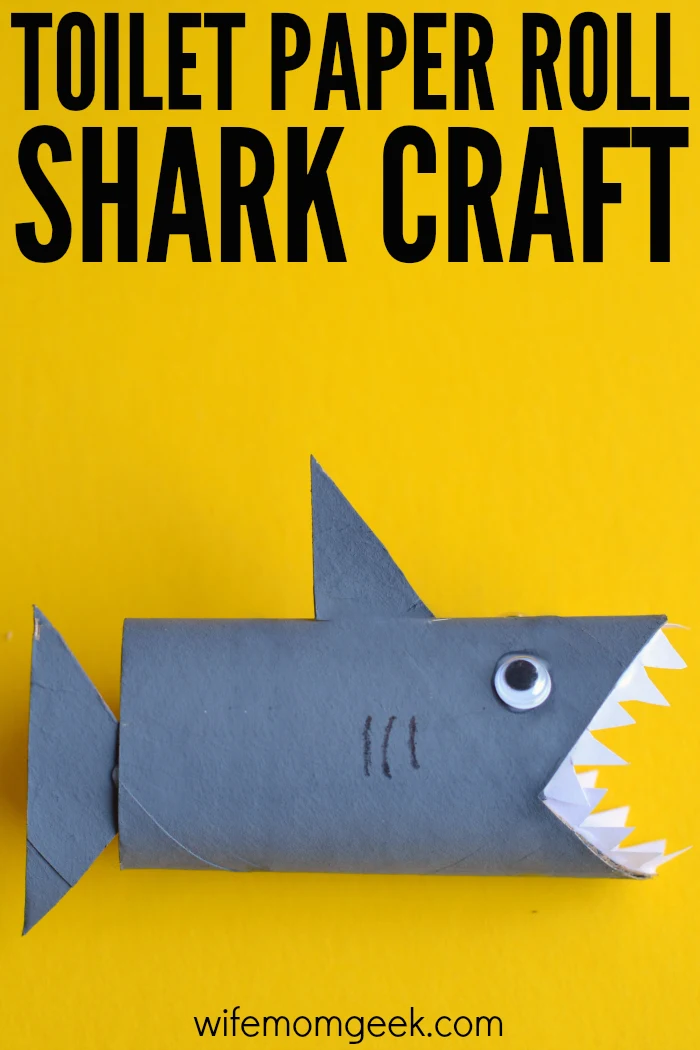 Materials needed: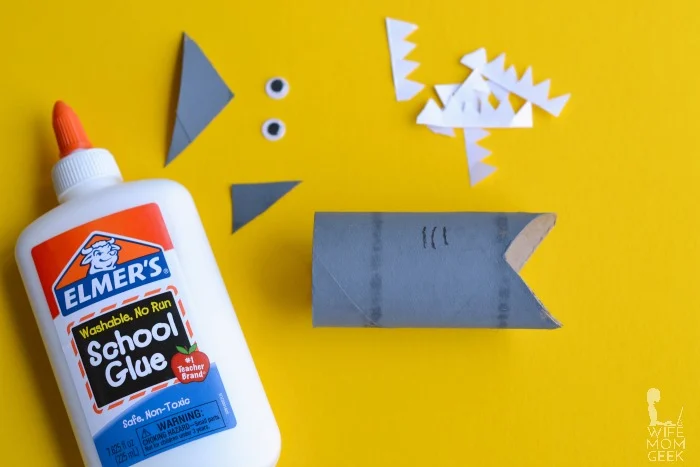 Toilet paper tubes (one for each shark)
Gray paint (We didn't have any, so I just mixed white and black.)
Paintbrushes
Googly eyes
School glue
Hot glue gun (optional)
Black marker
First, I cut out the "mouth" section by cutting a triangle into one end of the toilet paper tube. You can see them in the picture below. Save the leftover triangle pieces or the fin and the tail.
If you don't want to fuss with paint, you can use construction paper instead. As you can see, after painting his tube, he decided to paint his hands instead. I thought I'd be clever and try a handprint shark, but I couldn't make it happen.
You'll need to let the paint dry for an hour or two on all the pieces. Meanwhile, cut some teeth out of plain white paper, and find some googly eyes for your shark.
Next, it's time for the assembly! You'll need glue for the eyes, fins and tail. And I forgot to include the black marker, but you'll need one of those, too, to make the marks on the side. As it turns out, the school glue wasn't that great at holding the tail and fin on. I used a hot glue gun for those pieces instead.
Glue it all together, and voila! You have your toilet paper tube shark.
After we finished the craft, he hurried to the bedroom where Hubby was asleep and said, "I'm gonna eat you!" Fun stuff. We had even more fun the next day making our Shark Fin Hat Craft!