I meant to share this craft during shark week, but my schedule got the better of me. Also, the minions took over the blog for a while, so I completely forgot. Anyway, we still had a lot of fun with this one. Even though I forgot to take process pictures, it's really easy to make this shark hat craft out of construction paper or card stock. Let's get to it!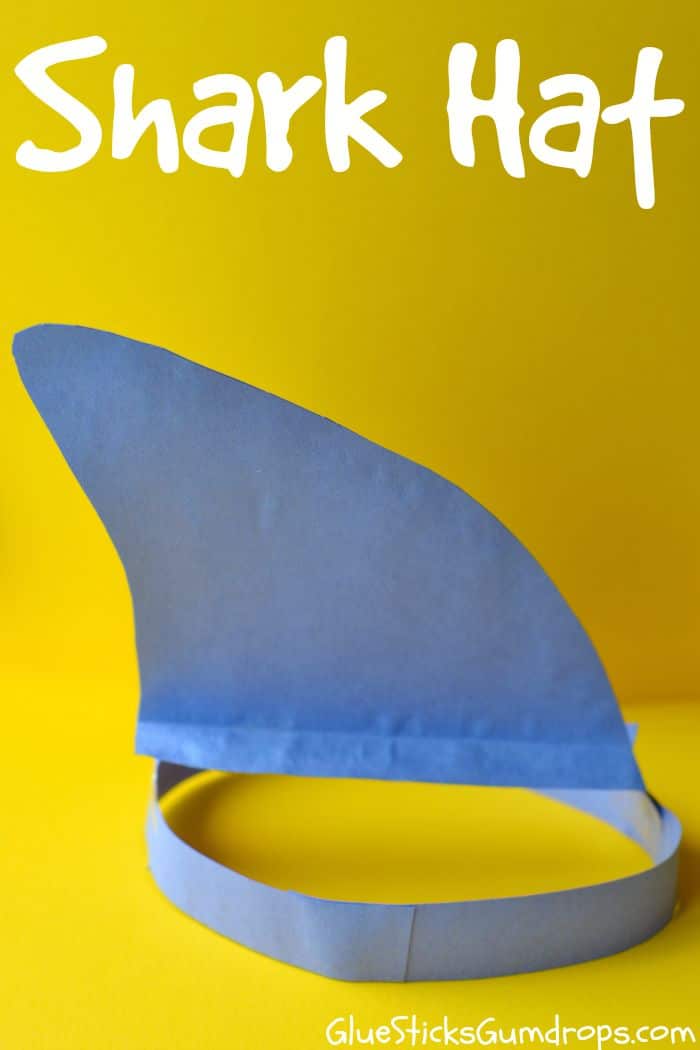 Card stock will probably work better for the fin, but I didn't have any on hand. To make the construction paper stiffer, I held two pieces of construction paper together and cut out the fin. Then I glued them together except for the small outward folds at the bottom of the fin. Let that dry so it doesn't flop around when you attach it to the hat strips later.
Next, you should measure your child's head to get an accurate measurement for the band around the head as well as the band that the fin sits on. As you can tell, my kiddo had absolutely no patience for me measuring his head, so I guessed.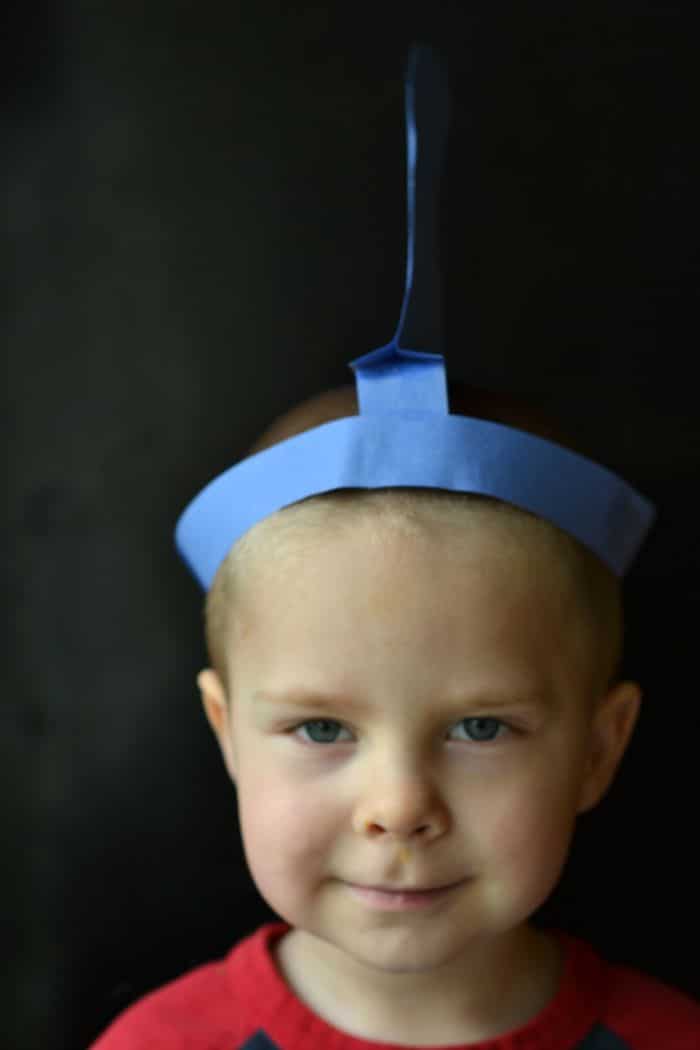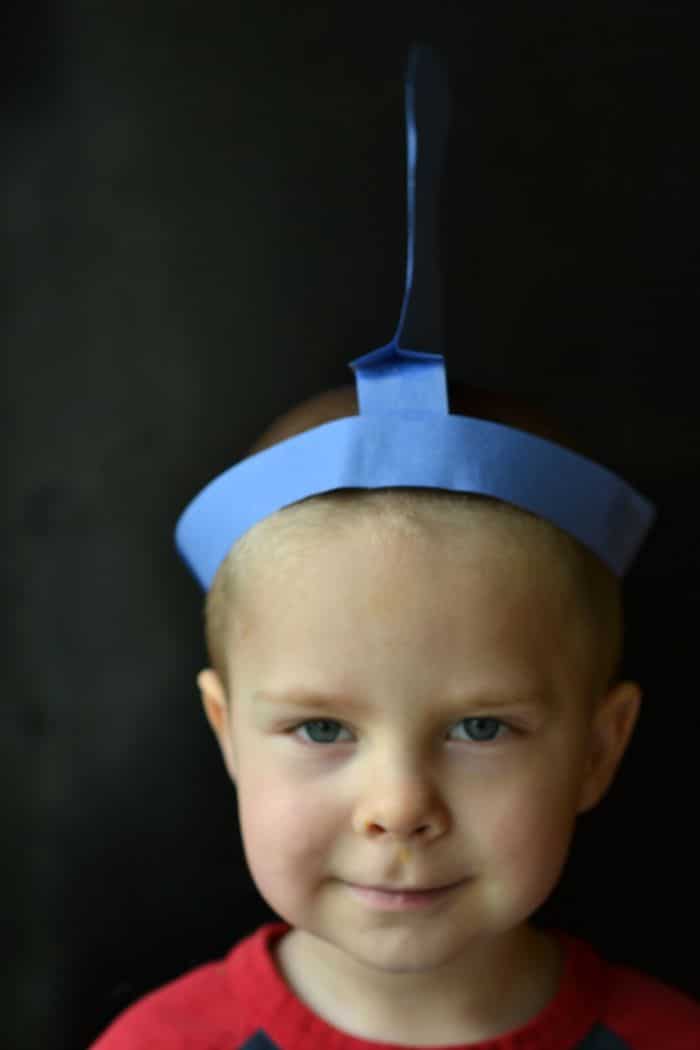 It was too small. Oh well… He still loved it.
Cut the bands out of the construction paper. You'll probably need 3-4 strips, depending on the size of your child's head. Form two of the bands into a circle to go around the circumference of the head. Attach the other band(s) across the circle. This is what the fin will sit on.
I used tape for both the bands and for securing the fin to the hat. I tried glue at first, but it didn't hold up very well. Your results may vary.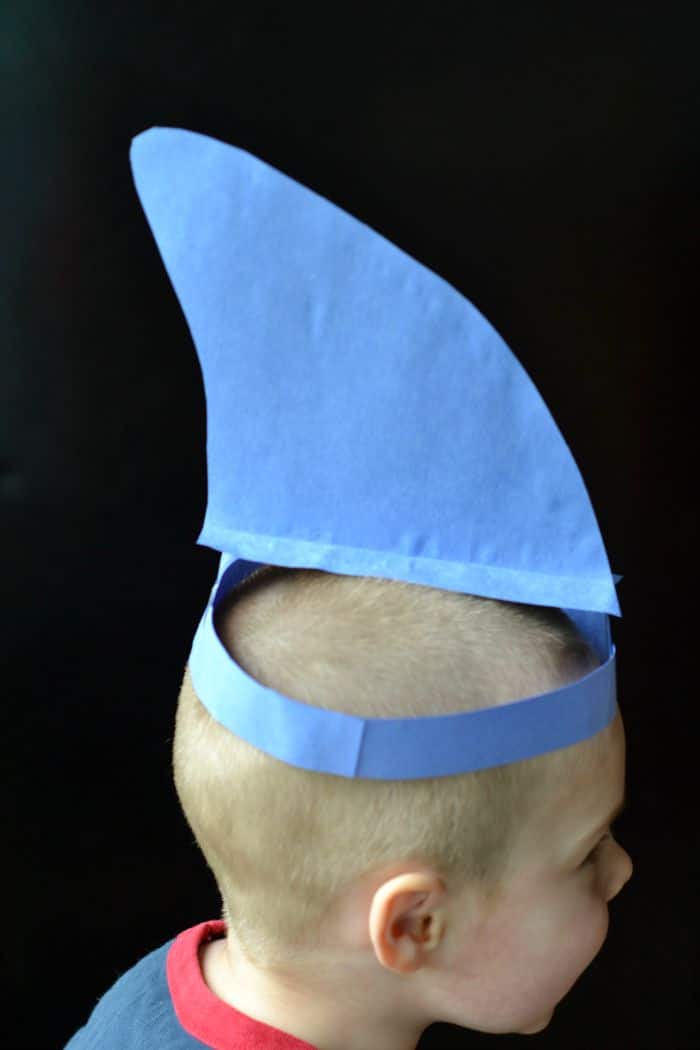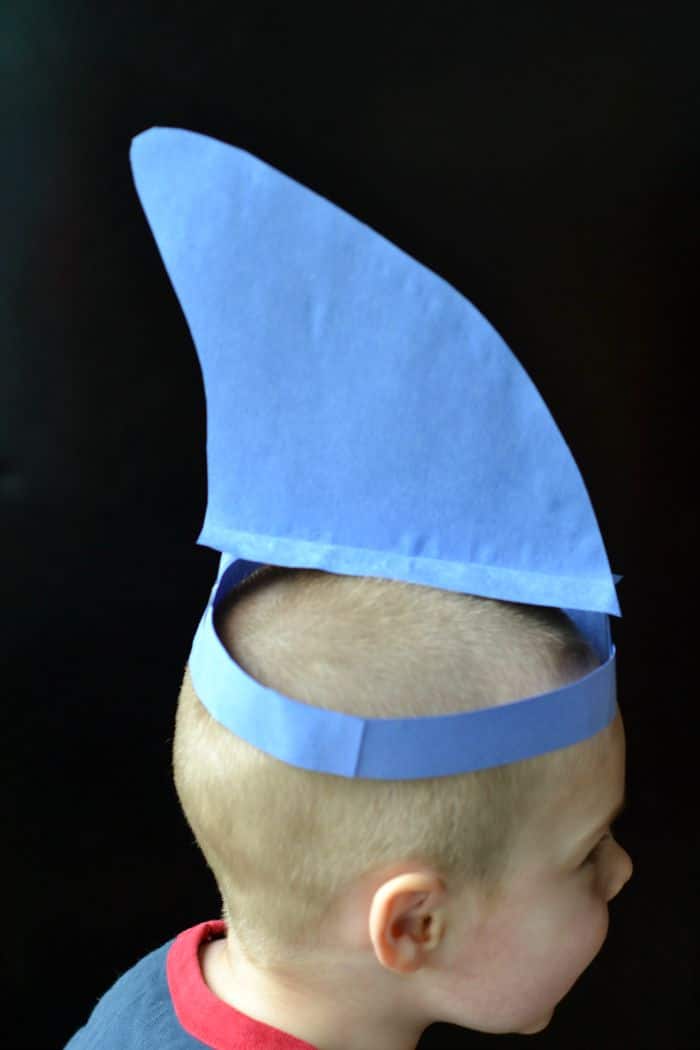 Voila! You have your very own shark fin hat. Pretty fun, right?
For more shark fun, check out our toilet paper roll shark tutorial!