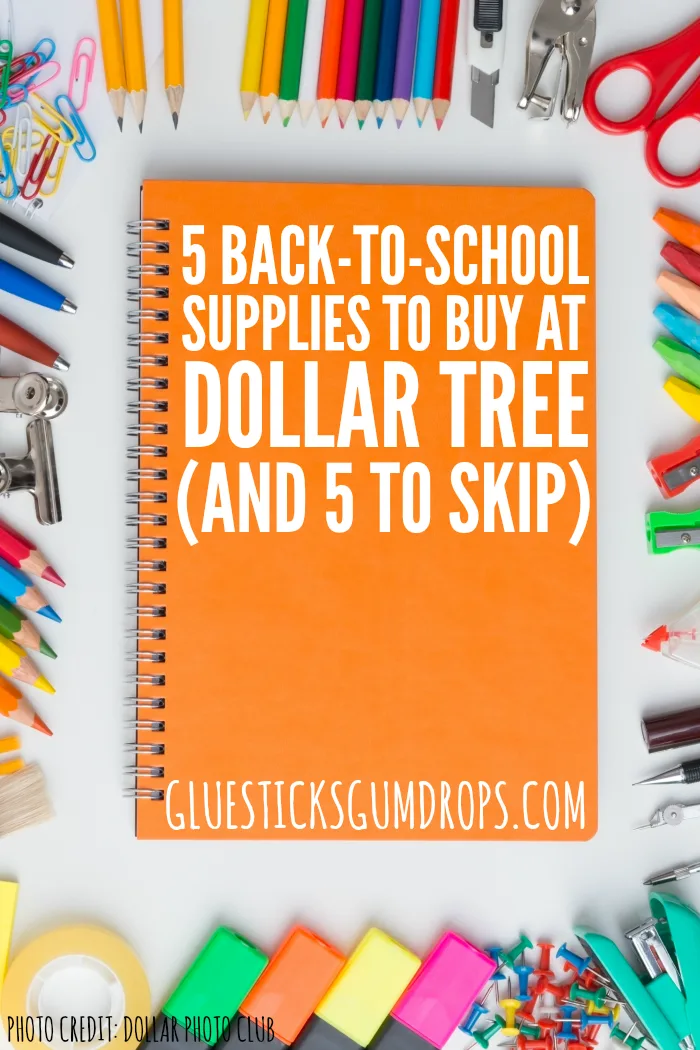 Going back to school isn't just an emotional time, it's also an expensive time. You have to buy all new clothes, accessories, and school supplies. It may seem hard to believe, but Dollar Tree actually has some good quality school supplies. Below is a list of amazing back to school supplies you can purchase at Dollar Tree, and some you should avoid.
School Supplies to Buy at Dollar Tree
1. Tab Dividers
Not every child will need these as they tend to only be used by older children, but if you're trying to save money, get tab dividers here! At only $1, you can buy several packs of dividers, each with several dividers inside. They'll help keep your child's binder organized.
2. Scotch Tape
Every child needs scotch tape during the school year, so you might as well stock up at the Dollar Tree. Tape is sold in packs of two, so in the end, you're actually only paying $0.50 for each roll of tape.
3. Poster Boards
You know you'll need these for all the school projects your child will be doing throughout the year, so you might as well get them for an affordable price. The Dollar Tree has a variety of colors and types of poster boards, so your child can be as creative as they want!
4. Folders
One of the best parts of going back to school is getting to pick out new folders. And, at this price, your kids will be able to pick out as many as they want! And, unlike some folders sold in big stores, these Dollar Tree folders are actually very strong. They'll be able to handle all the wear and tear of a school year.
5. Small Dry Erase Boards
Dollar Tree sells some cute dry erase boards for your kids to practice with at home or keep in their lockers at school. And, as it turns out, the dry erase markers aren't bad either. They're a fraction of the price you'll pay at other some stores.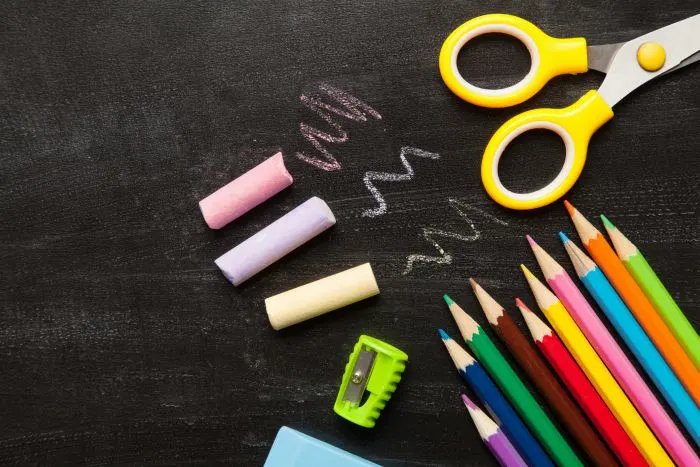 Supplies NOT to buy at the Dollar Tree
1. Crayons
This is a pretty unanimous opinion. Most parents hate Dollar Tree crayons. They break easily and, since they can be purchased for almost the same price at other stores, they really aren't worth it.
2. Composition Books
While it may be tempting to pick up everything at one place, you can find these books for much cheaper at other stores. And, since they're basically the same thing, you might as well save money on these and get them elsewhere.
3. Pens
Another item that might be tempting to throw in the cart, these, like notebooks, are actually cheaper at bigger office stores.
4. Glue Sticks
Glue can be very finicky, so it's best to get some that you know will stick. The glue from Dollar Tree dries out quickly and even when it isn't dry, it doesn't stick very well.
5. Calculators
The Dollar Tree calculators are flimsy and break very easily. Even if the bodies don't break, the numbers begin to fade, so you can barely read the answer on the screen.
What would you add to the must-buy and skip lists?
Additional Resources: