We're super excited about the kiddo going to preschool this year, and I've been looking for ways to make the first day of school special. These cookies made by one of our contributors are the perfect solution! Whip up a batch of these ABC Cookies to surprise your kids on their first day of school.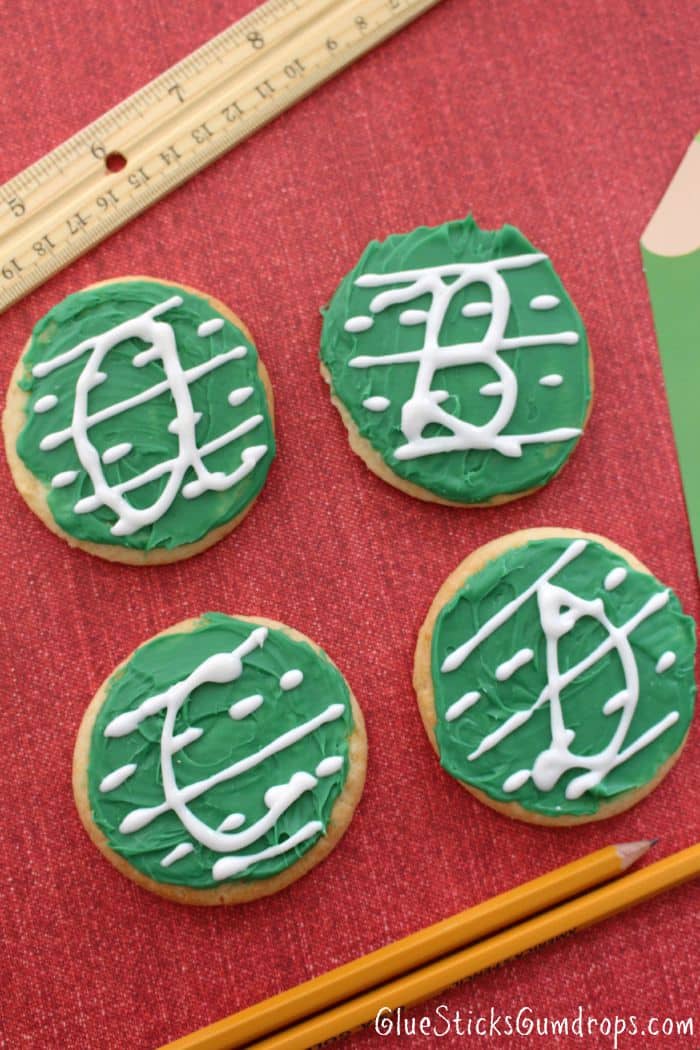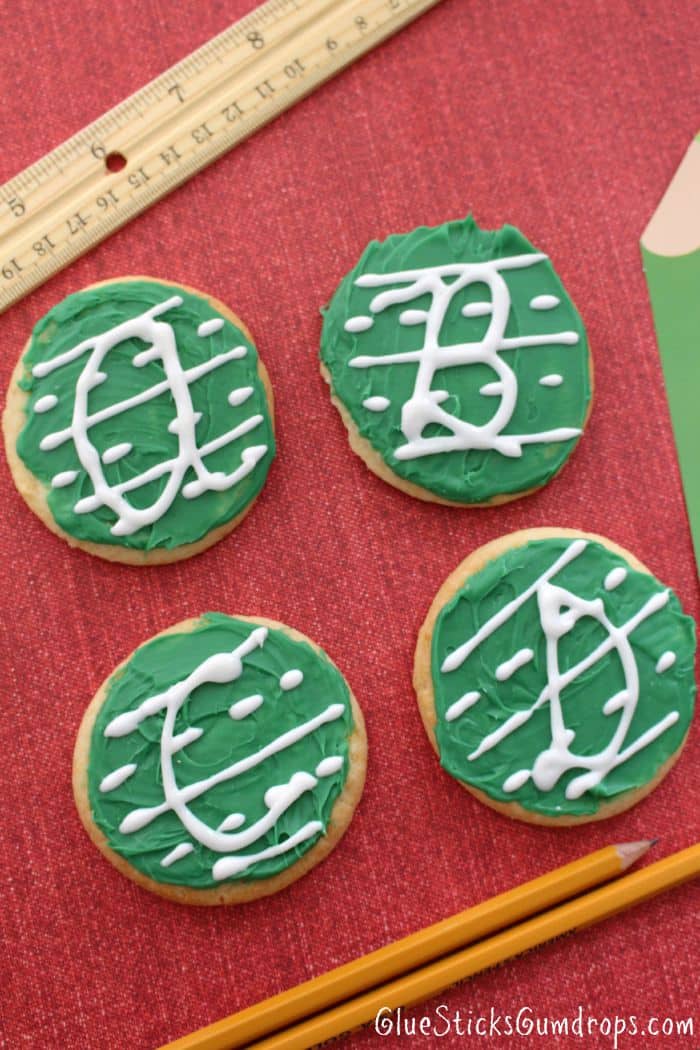 Here's the recipe, and the cookies are easier than you think. Or, you can substitute your favorite sugar cookie recipe, and then top the cookies according to the directions below.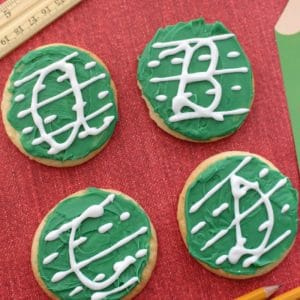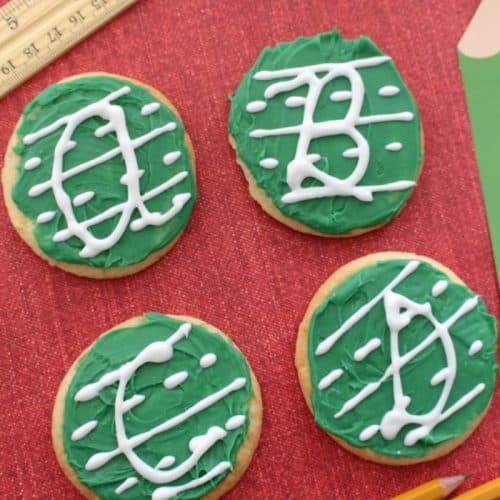 ABC Cookies for Back to School
Your kids will be so excited to find these ABC Cookies in their lunchboxes on the first day of school!
Ingredients
2 3/4

cups

of all-purpose flour

1

tsp.

of baking soda

1/2

tsp.

of baking powder

2

sticks butter

softened

1 3/4

cups

sugar

1

egg

1

tsp.

vanilla

1/2

cup

green chocolate melts

white icing writer
Instructions
Preheat oven to 375° degrees.

In a small mixing bowl, add flour, baking soda and baking powder.

In a separate bowl, cream butter and sugar until light and fluffy.

Add egg and vanilla to sugar-butter mixture and mix for about 45 seconds.

Slowly add the dry ingredients and mix until well-incorporated.

Shape the dough into uniform balls, and place on a parchment paper covered cookie sheet.

Bake 10-12 minutes or until light golden brown. Cool for at least

hours on a wire rack.

Melt 1/2 cup of the green candy melts in the microwave for

-40 seconds. Stir until completely melted. Do not overheat or the melts

will get too hard.

Spread the melted candy on each sugar cookie and let cool for at

least 1 hour.

Using an icing writing tube, draw writing lines on the cookies. Let set for 30 minutes.

Using the icing writer, draw cursive letters on each cookie. Let

set for 30 minutes.