4 Cheese Pepperoni Pizza Bites are the perfect after school or family night treat. Kids are always hungry and as busy Moms we all get tired of hearing, "Mom, I am hungry! What's to eat?"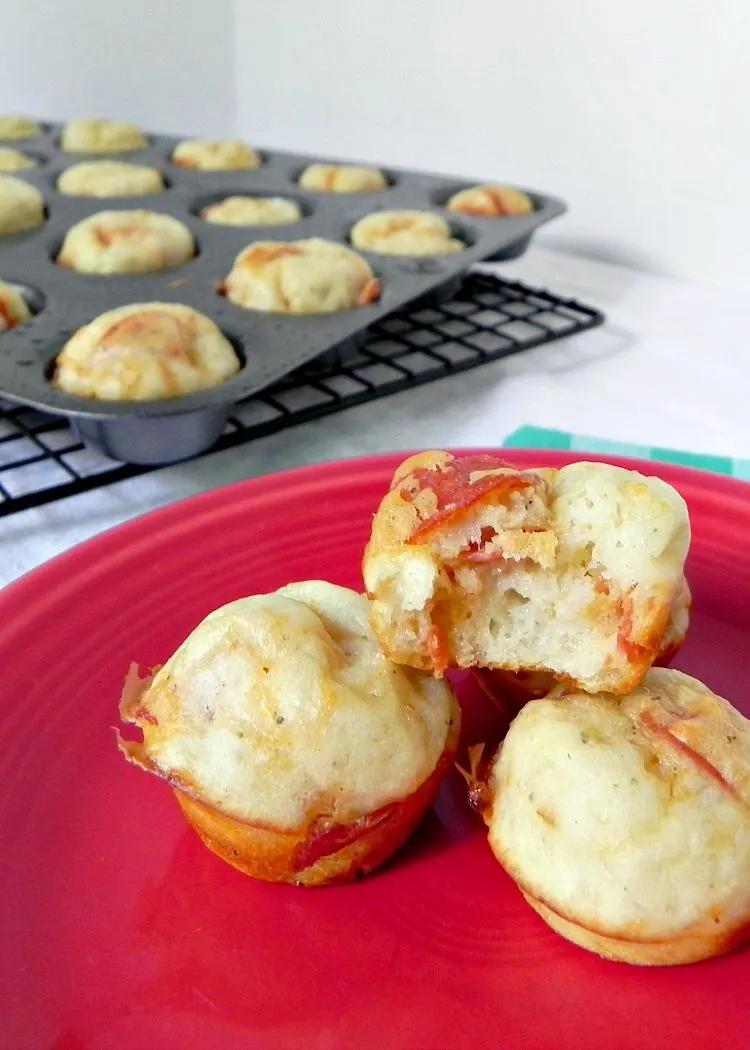 Hi there, my name is Cynthia and I write a blog called Feeding Big. I write about easy, quick and frugal recipes. Of course, I also love to share other things like travel, sewing and living a frugal life. I want to thank Donella for giving me an opportunity to write for her.
My daughter was pretty hung up on those little frozen pizza bites. I kept bags of them in the freezer and when she and her friends got hungry I knew they would tide them over for an hour or so. Although my daughter and her friends loved the frozen bites, I was not so sure I was happy with what went in them. I do my best to stay away from ingredients that I can't pronounce.
Imagine how happy I was when I found the recipe for homemade pepperoni bites. I knew my daughter and her friends would love them. I made a couple changes to the original recipe (don't ask me where I got it, I really can't remember!). The original recipe called for mozzarella and I while I am fan of mozzarella, I prefer a 4 cheese blend. One of the great things about this recipe is that you can make a few changes to please your family.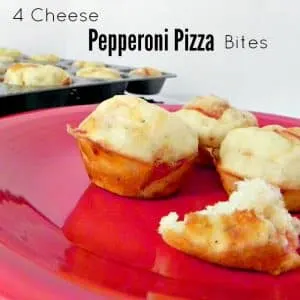 4 Cheese Pepperoni Pizza Bites
Please your kids (big and little) with these 4 cheese pepperoni pizza bites. Great after school snack or game time snack.
Ingredients
3/4

cup

flour

3/4

tsp

baking powder

1/4

tsp

salt

1/2

tsp

garlic powder

1/2

tsp

Italian seasoning

3/4

cup

milk

1

egg

lightly beaten

1

cup

Italian cheese blend

1/2

cup

pepperoni

cut in 1/4's
Instructions
Preheat oven to 375 degrees

In a medium bowl add flour, baking powder, salt, garlic powder and Italian Seasonings. Whisk till combined.

Add milk and egg. Stir until just combined. Stir in cheese and pepperoni. Let sit for 10 minutes.

Spray cups of mini muffin baking pan with oil. Using a tablespoon, spoon batter in pan.

Bake for 15 - 18 minutes or until golden brown.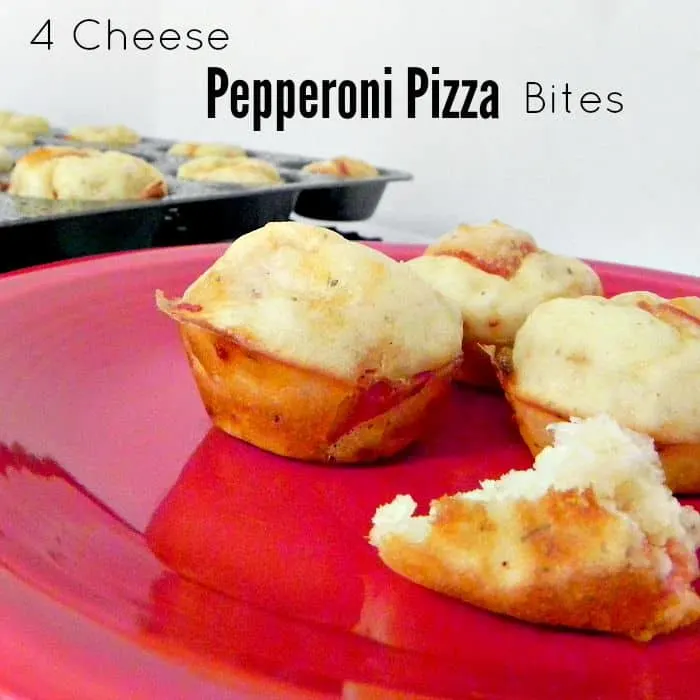 4 cheese pepperoni pizza bites can be made geared to your families liking. Here are a few things I have added:
Chopped black olives
Chopped mushrooms
Italian Sausage, cooked
Hamburger, cooked
We are a family who loves to play games and a snack like this is perfect for game night. I always make sure I have small bowls of pizza sauce or other dips for the bites. My daughter loves to dip hers in ranch dressing. So far, I have never had a friend try these that hasn't loved them. My Mom even takes them to her gardening club meetings and they all love them.
I hope you do too!