It just isn't Valentine's Day without a decadent dessert, right? These dark chocolate Valentine cupcakes with vanilla buttercream icing are just what you need for happy kids or a romantic dinner for you and your hubby.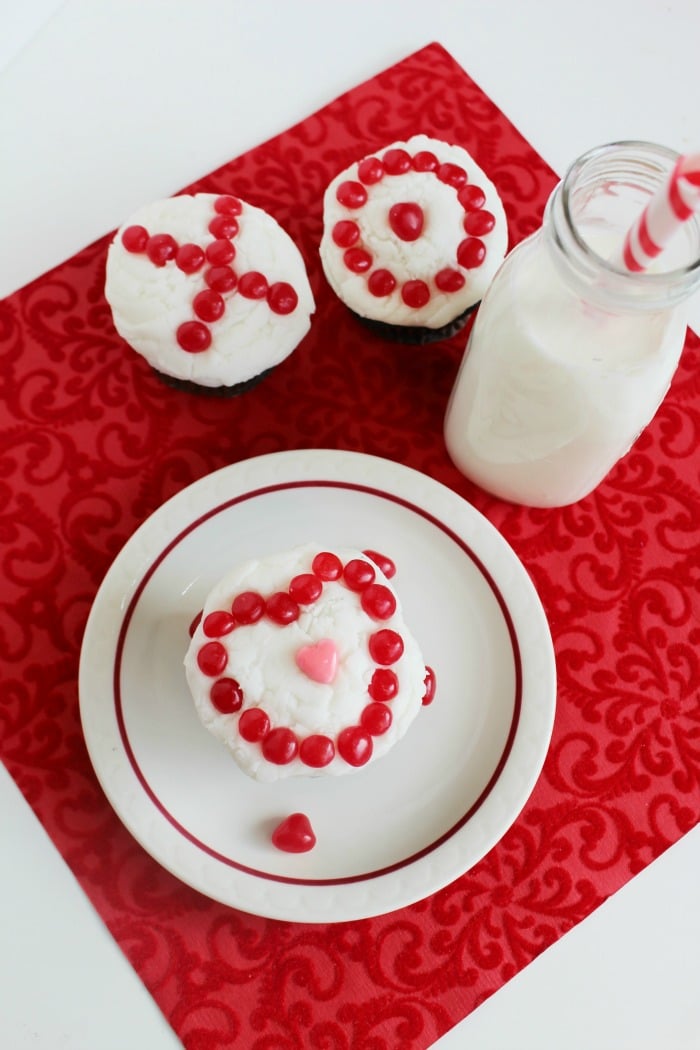 Chocolate cake is absolutely my favorite kind of cake. Just ask my husband… he usually bakes me a double or triple-layer chocolate cake every year for my birthday and tops it with loads of chocolate icing. It's to die for. But there's something to be said for a subtle vanilla icing, too. This combination of dark, rich chocolate cake with a lighter-tasting buttercream icing will have you and your family all smiles on Valentine's Day.
Recipe for dark chocolate Valentine cupcakes: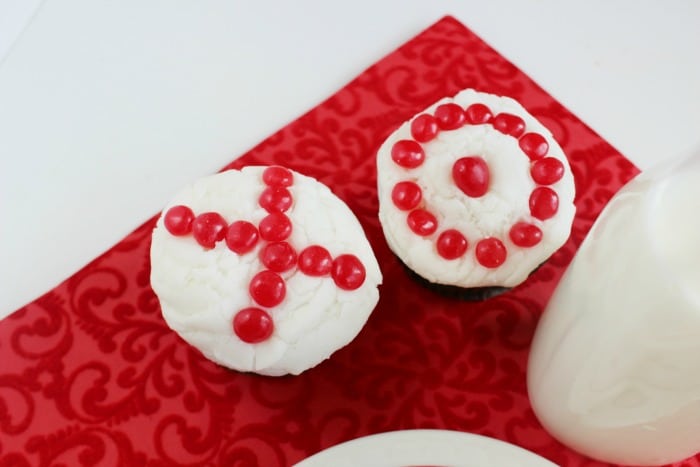 And here's the recipe for that delicious vanilla buttercream icing. Can't you just taste it?
INGREDIENTS FOR VANILLA BUTTERCREAM ICING
2 sticks unsalted butter
3 c. powdered sugar, sifted
1/4 tsp. salt
1 tbsp. vanilla extract
2 tbsp. cold milk
DIRECTIONS FOR VANILLA BUTTERCREAM ICING
1. In a mixing bowl, cream the butter.
2. Add half of the sugar and mix well on medium speed with a mixer.
3. Add the rest of the sugar and mix on medium speed until light and fluffy.
4. TIP- to thin icing, add 1 T milk and to thicken icing, add 1 T powdered sugar.
5. Using a decorating tip and disposable bag or Ziploc bag, pipe the frosting onto each cupcake.
Garnish cupcakes with red hot candies in the shape of X's, O's and hearts. I used a few candy hearts to place in the middle of the hearts but this is optional. Enjoy!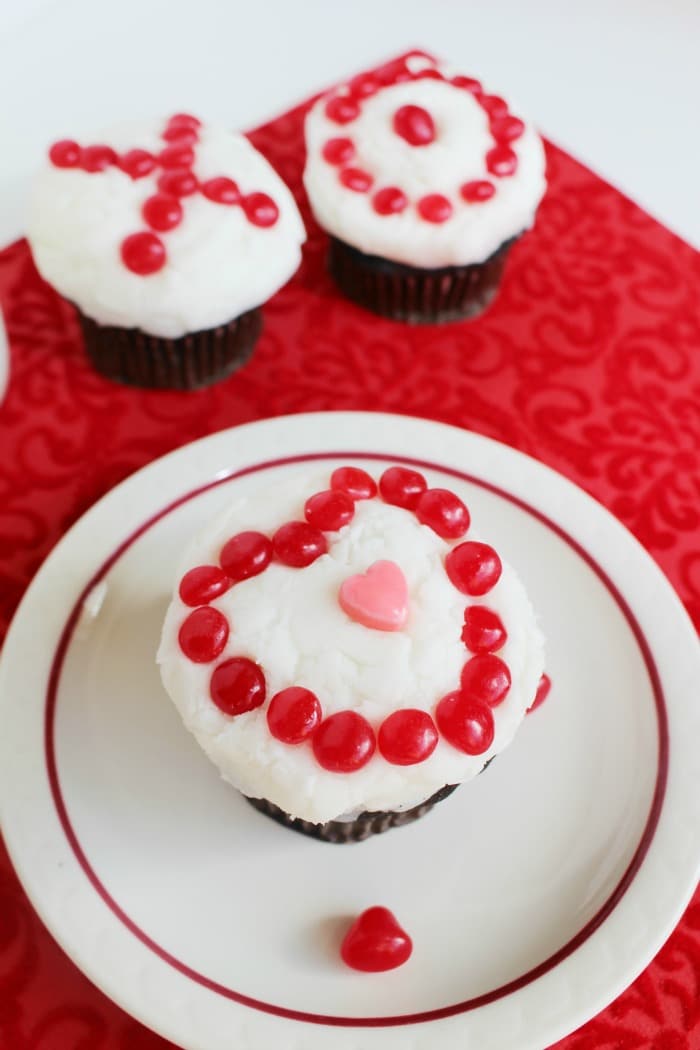 Want to make a super impressive Valentine's dessert to wow your sweetheart? Try my friend Michelle's Dark Chocolate Cake with Strawberry Buttercream. Doesn't it look decadent?
If you enjoyed these Dark Chocolate Valentine Cupcakes with Vanilla Buttercream Icing, you may also enjoy more Valentine's Day recipes, crafts and activities: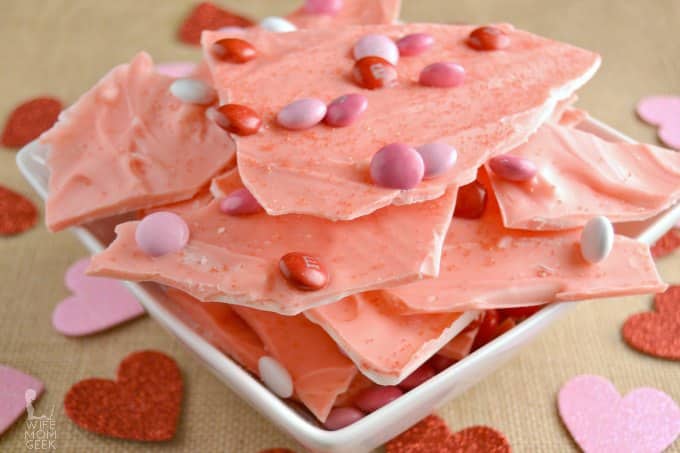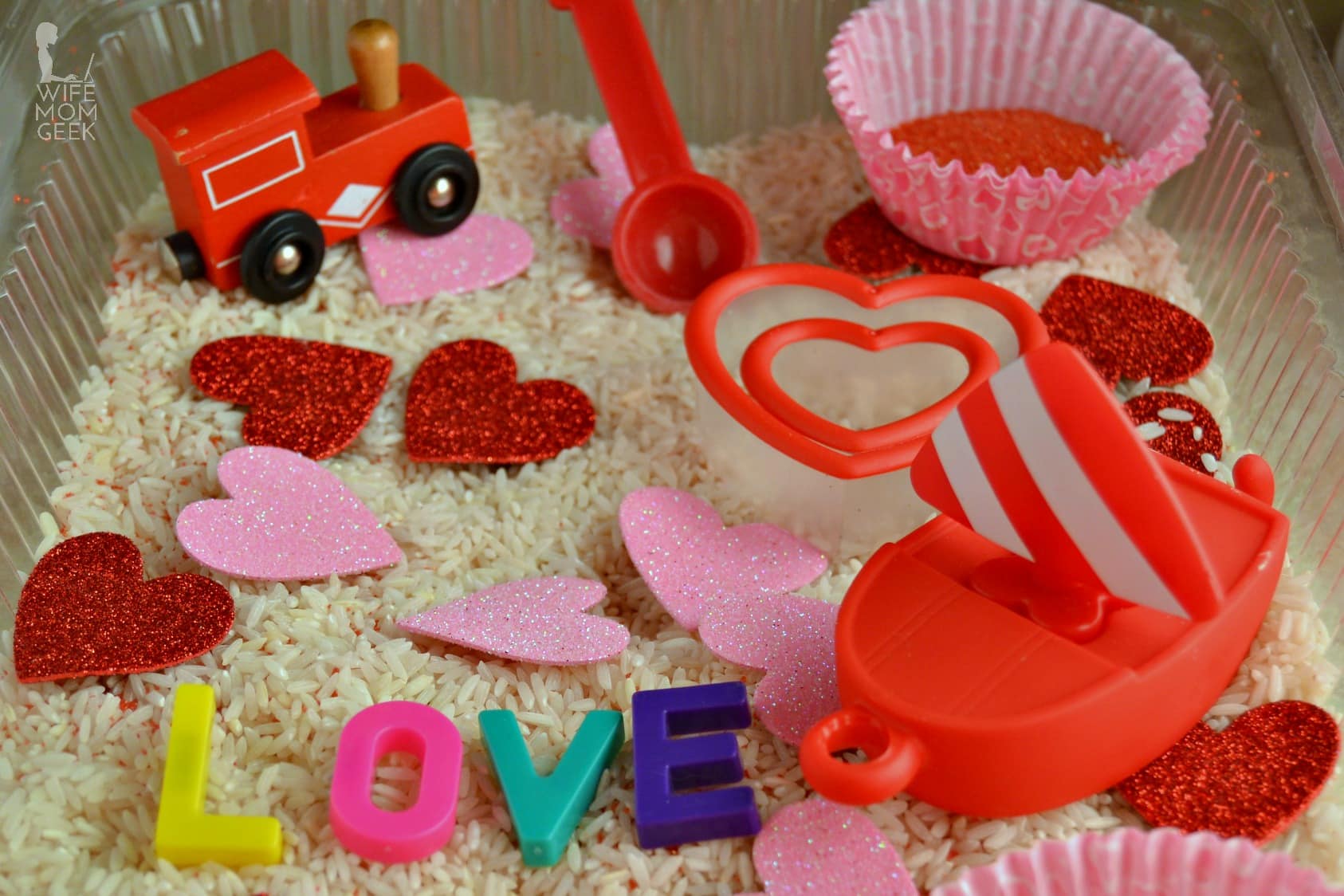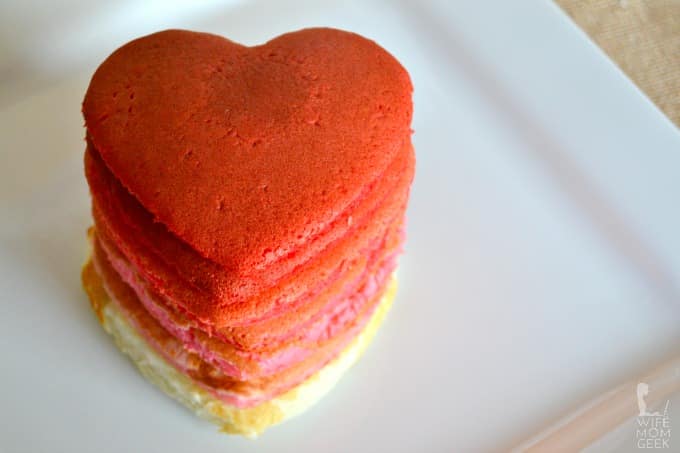 Eggless Ombre Heart Pancakes for Valentine's Day