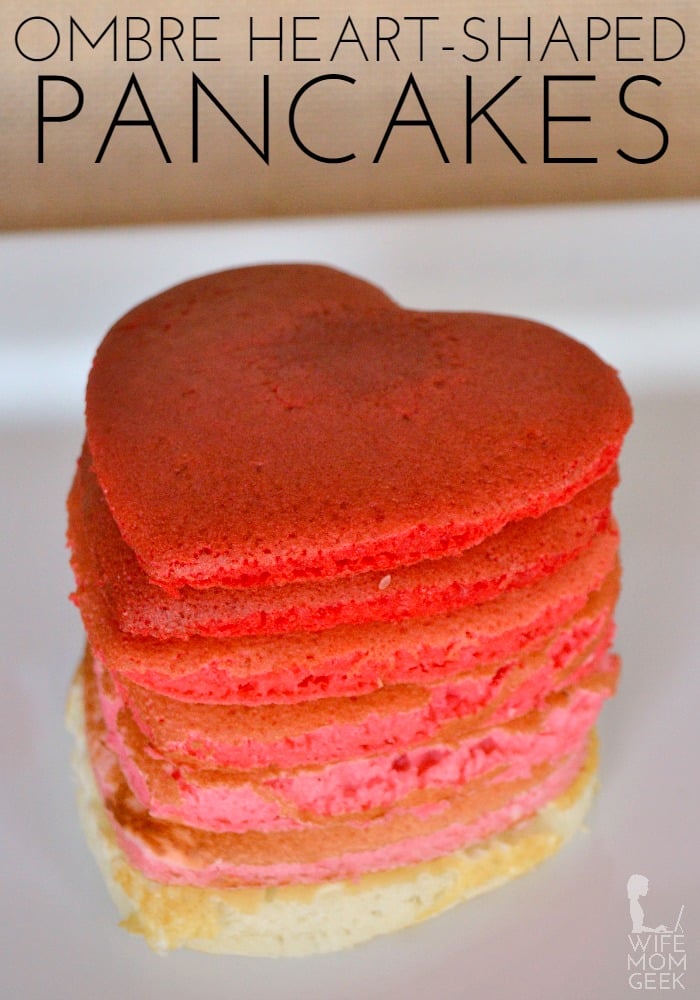 My son and I have been sick for a week now, so I thought that making one of his favorite breakfasts (pancakes) would cheer him up. In the spirit of Valentine's Day, I made them heart-shaped, in various shades of pink and red. These would make a great breakfast for Valentine's Day, birthdays, anniversaries, etc. They're so fun and tasty! And best of all, they're egg-free.
Not that I have a problem with eggs. I just didn't have any on hand for my usual pancake recipe, so I modified this version slightly instead.
And to be honest, my son didn't like the colors at first. He refused to eat the red ones because he said they were "dirty." Three year olds, right? But the next day, he decided the colored ones were okay, too. My efforts to pretty up breakfast were not in vain.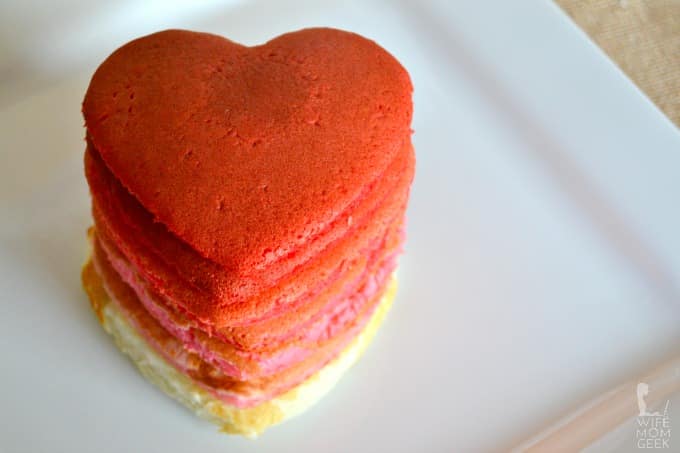 Oh, and I forgot to add this to the recipe, but you'll need a heart-shaped cookie cutter if you want to make hearts. I made the pancakes first and then cut them into hearts because I didn't have a metal cookie cutter. If you do, you can probably cut your work in half by just pouring the batter into the cookie cutter on the griddle.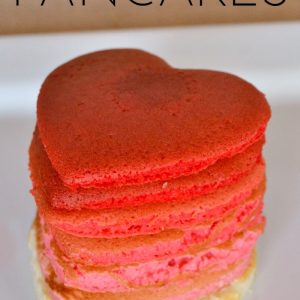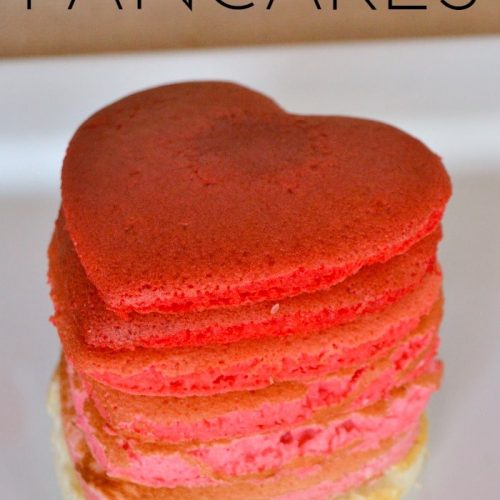 Ombre Heart-Shaped Pancakes (Without Eggs)
These ombre heart-shaped pancakes are the perfect breakfast for Valentine's Day, birthdays and anniversaries. They're egg-free, too!
Ingredients
1 1/2

cups

all-purpose flour

1

tbsp

baking powder

1

tbsp

sugar

1/4

tsp

salt

1

cup

milk

1

tsp

vanilla

2

tbsp

butter

2

tbsp

water

red food coloring

optional
Instructions
Mix dry ingredients together in a large bowl.

Mix wet ingredients together in a separate bowl, then add to the dry ingredients.

Stir until moistened. If batter is too thin, 1 or 2 tablespoons of flour.

Add food coloring, if desired. For the ombre effect, you'll need to add more food coloring after every couple of pancakes.

Pour 1/4 cup batter onto hot, lightly greased griddle or skillet to cook.

Flip when top is bubbly, and cook until lightly browned and dry.

Refrigerate or freeze leftovers.
For more yummy pancake recipes, check out my banana pancakes topped with peanut butter sauce! They're AMAZING!