Whether you're watching your carbs or are just trying to eat a little less sugar, you'll love this rich, decadent no-bake sugar-free peanut butter pie. It has all the flavor of a regular peanut butter cheesecake but without all the added carbs and sugar.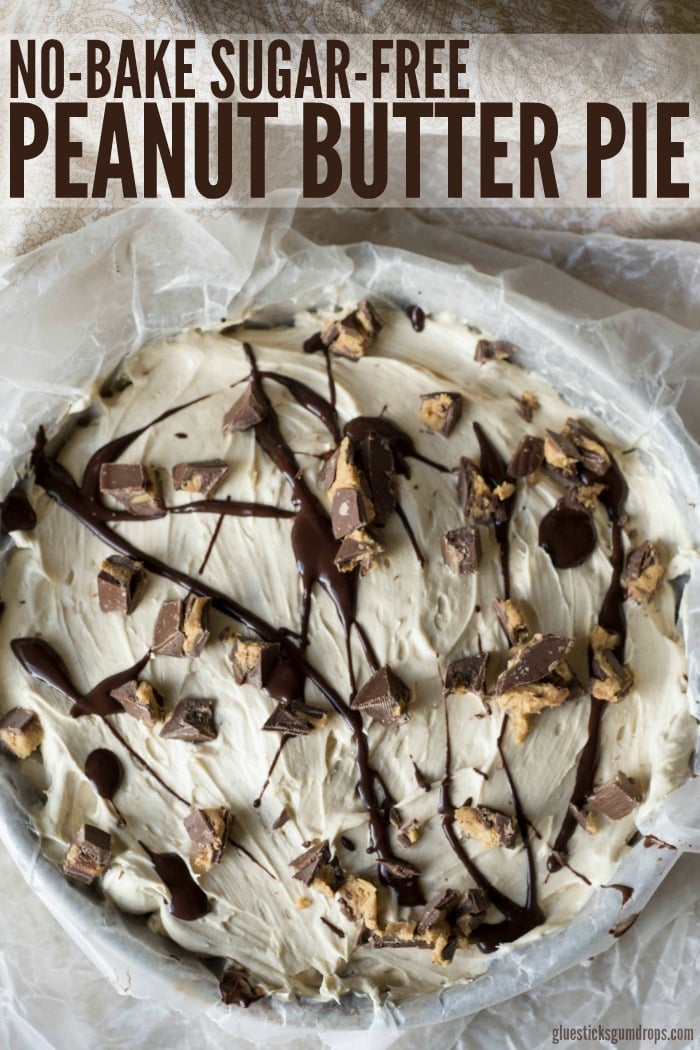 As you may be able to tell from all of my low carb posts (see 50 low carb snack ideas and low carb staples for our most popular posts!), my husband is usually eating low carb. But for his birthday he wanted a treat that he could enjoy without ruining his eating plan. I decided to make him a lower carb, sugar-free version of his favorite dessert: peanut butter pie. Needless to say, it was a HUGE hit!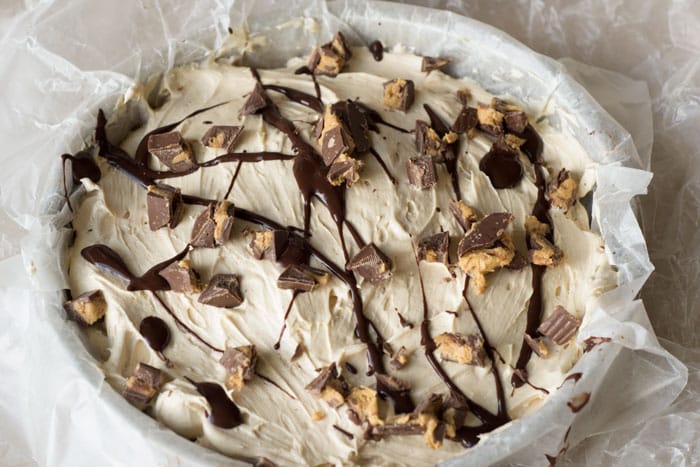 Now, I know that some of you aren't big fans of Splenda. Use whatever sweetener you like… but I prefer Splenda because it measures the same for sugar, so it's easier to substitute in recipes. If you use another sweetener that doesn't measure the same as sugar, you'll need to use a filler to add "bulk" to the peanut butter mixture. And while this pie is crustless, if you don't care so much about the carbs in the crust, a graham cracker crust or chocolate crust is fabulous with this low carb dessert recipe.
And speaking of recipes, here's the recipe for the peanut butter pie. Print it out, share it with a friend… but most of all, MAKE IT! It's so yummy.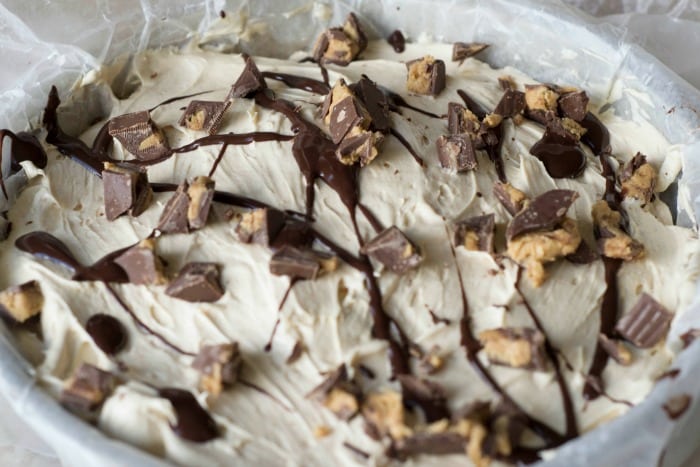 How to Make No-Bake Sugar-Free Peanut Butter Pie