Starting a new diet or lifestyle change can be extremely difficult, especially when it restricts what you can and can't eat. The low carb diet (whether it's Atkins, South Beach or some other variation) is no exception. As you start out on this adventure, it might seem a bit intimidating. But, don't let the challenge scare you! This shopping list will help you stock up so that when mealtimes roll around, you'll have something to fall back on.
Disclaimer: This is a list of things my husband likes to keep on hand when he's low carbing. This list is not all-inclusive and may not be right for your particular low-carb plan.
Remember, most meats are allowed on low-carb diets because they contain almost no carbohydrates. You do need to be careful about cured and processed meats, however, because they contain sugars. Read the labels on packaged meats or meats prepared with sauces.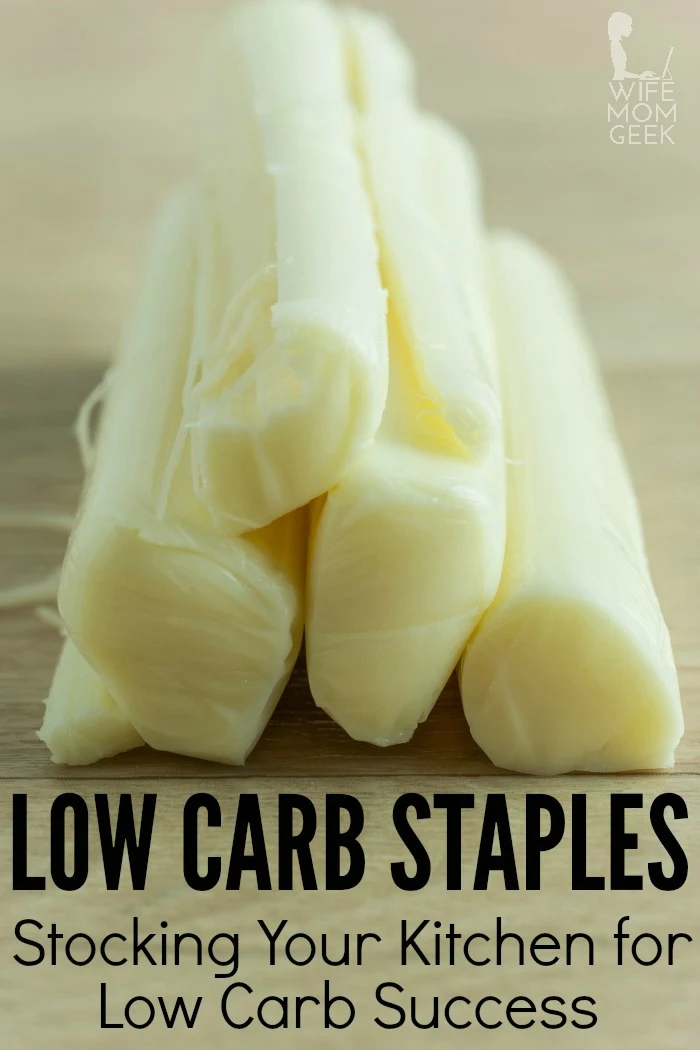 Don't miss our most popular post… 50 Low Carb Snack Ideas!
Vegetables
These will add color to your foods and be a huge part of your new lifestyle. You can include other vegetables, but keep an eye on carb counts, remembering to subtract the fiber to get the net carbs. You'll be surprised at the amazing low carb side dishes and flavor-filled low carb snacks you can come up with!
Lettuce
Kale
Spinach
Bell peppers
Broccoli
Cauliflower (see our riced cauliflower recipe)
Zucchini
Onions (in moderation)
Tomatoes (in moderation)
Garlic
Cabbage
Dairy Products
Low carb and delicious, these products will help keep you full and add a little variety to your diet.
Butter
Eggs (see our Pizza Omelet, Philly Cheesesteak Omelet and Stuffed Pepper Omelet for breakfast ideas)
Cheese (Check carb counts to make sure and try some of these Low Carb Mexican Recipes for cheesy dishes!)
Cream Cheese
Sour Cream
Ricotta cheese
String cheese (Makes a great snack as-is or use them to make low carb mozzarella sticks)
Baking Ingredients
If you're into baking, you'll want to keep a few things on hand so that you can whip something up quickly. You don't have to get all the flours, but when you're starting out, you might want to try a few until you find a favorite.
Gluten Flour
Whey Protein Powder in various flavors
Almond Flour
Soy Flour
Baking Powder or Soda
Cocoa Powder
Splenda
Gelatin
Coconut Oil
Sesame Oil
Broth
And, to give your foods a little extra favor, use all your favorite spices and herbs, though watch out for mixes that might have additives.
Condiments
These will give your foods the flavors and textures you want. They might not all be 100% carb free, but used in moderation, they'll really change up how your food tastes and make it easier to stay committed to your new lifestyle.
Mayonnaise (real)
Low Sugar Salad Dressings (We like this one.)
Ketchup (low-carb)
Mustard
Hot Sauce (My husband's favorite is Texas Pete.)
Vinegar (We use both white and apple cider vinegar pretty frequently.)
Soy Sauce
Capers
Olives (We like these for a variety of flavors.)
Salsa
Nut Butters (all-natural and unsweetened, such as almond butter, cashew butter and peanut butter)
Snacks
These are to help you get through those hours when you can't have a full meal, but don't want to ruin your diet by indulging.
Pumpkin Seeds
Sunflower Seeds (We love the Ranch flavored seeds!)
Almonds
Pecans
Walnuts
Hazelnuts
Sesame Seeds
Macadamia Nuts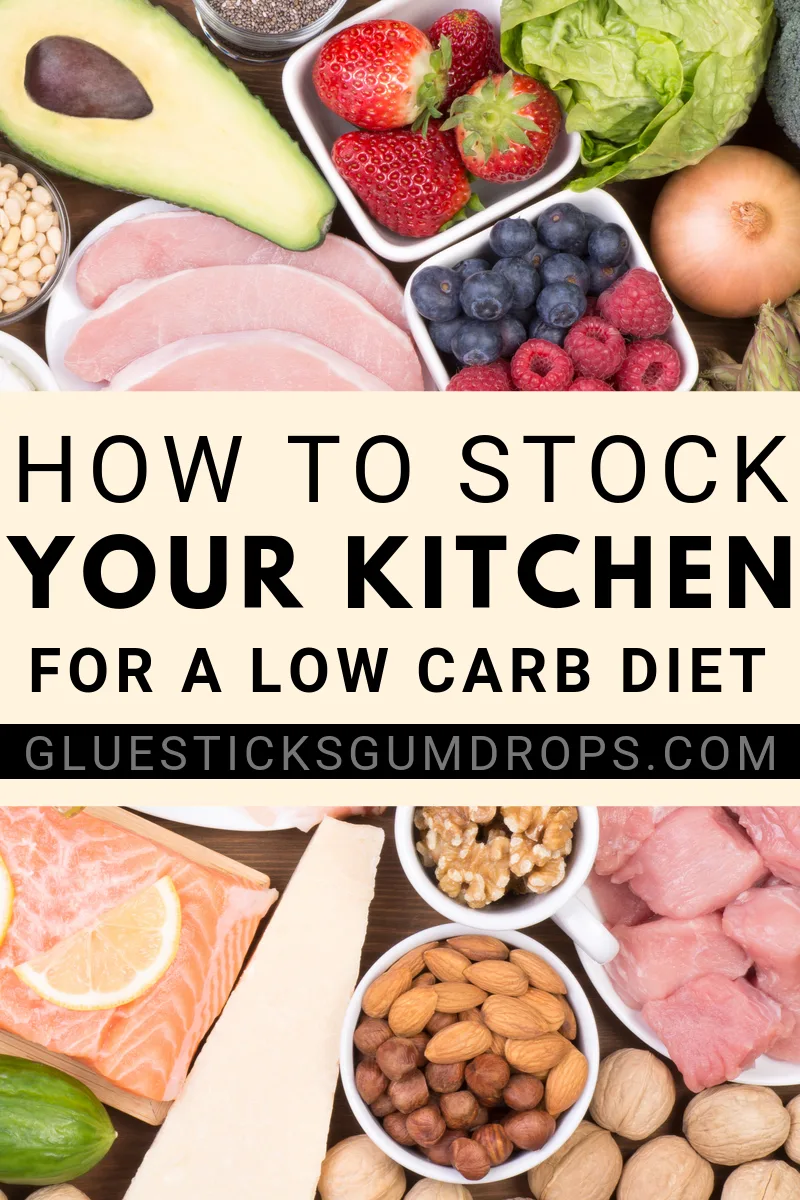 More Low Carb Ideas