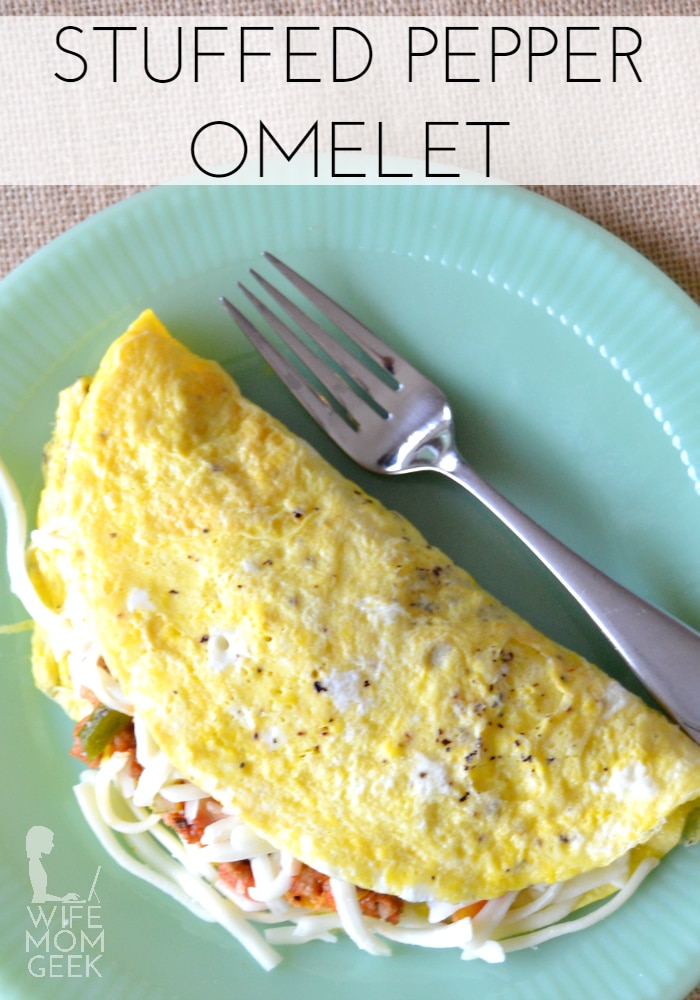 As I mentioned before, we're low carbing to get healthier this year. And I think the secret to success for me will be trying new food combinations to keep things interesting. A couple of days ago, I made stuffed peppers, and we had leftovers. My smart husband said, "Why don't you use the left over stuffed peppers to make an omelet?" So I did. And let me tell you, it was delicious. But, just in case you don't have any leftover stuffed peppers (they make for simple low carb meals), here's how you can make them from scratch.
First, pretend I have a shot of all the ingredients. I don't, but you'll forgive me, right? All you need is some ground turkey, half a can of diced tomatoes, green peppers, onions, garlic, Italian spices and shredded cheese. And a few more things. Look at the recipe below. I used about one whole chopped green pepper (added more after the shot below), but you can use more if you like a stronger pepper flavor.
Now, this makes up a BUNCH of stuffed pepper filling, so either store the rest in the fridge, or go ahead and stuff some peppers and pop them in the oven for dinner while you make your omelet.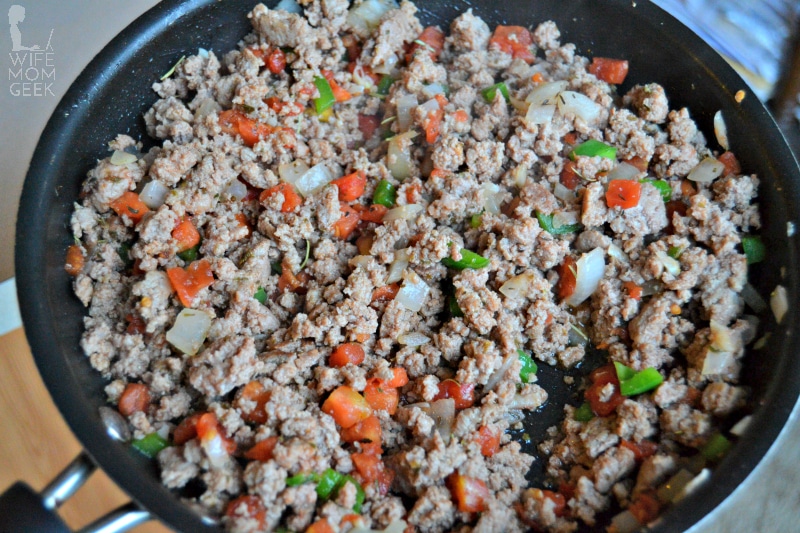 After all of that is cooked together, set it aside, and begin your omelet. No picture of the omelet, either. Sorry, I was in a hurry. After you flip the eggs, add your filling, and top it with a little (or a lot of) shredded mozzarella cheese.
And, voila, you have your stuffed pepper omelet. But seriously, it's way easier when you just have leftover stuffed peppers to use.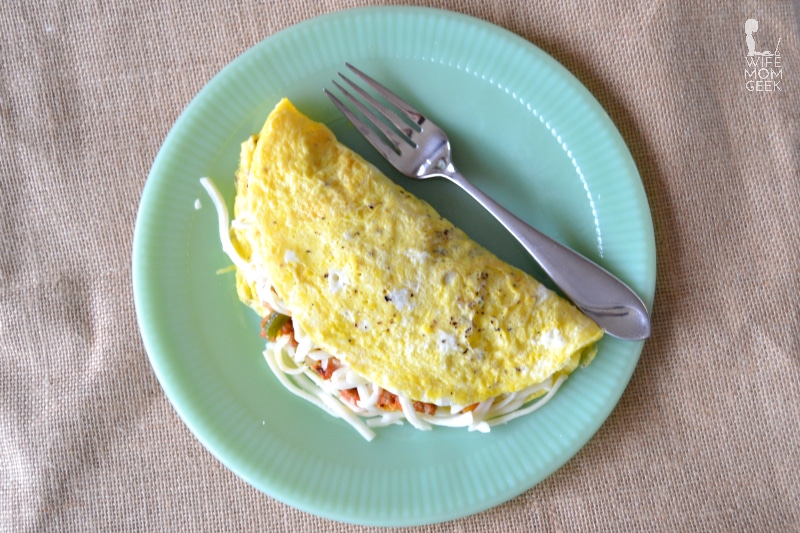 Here's the short version of the recipe!
Looking for more delicious omelets? Try this low-carb open faced pizza omelet! It's amazing, too!