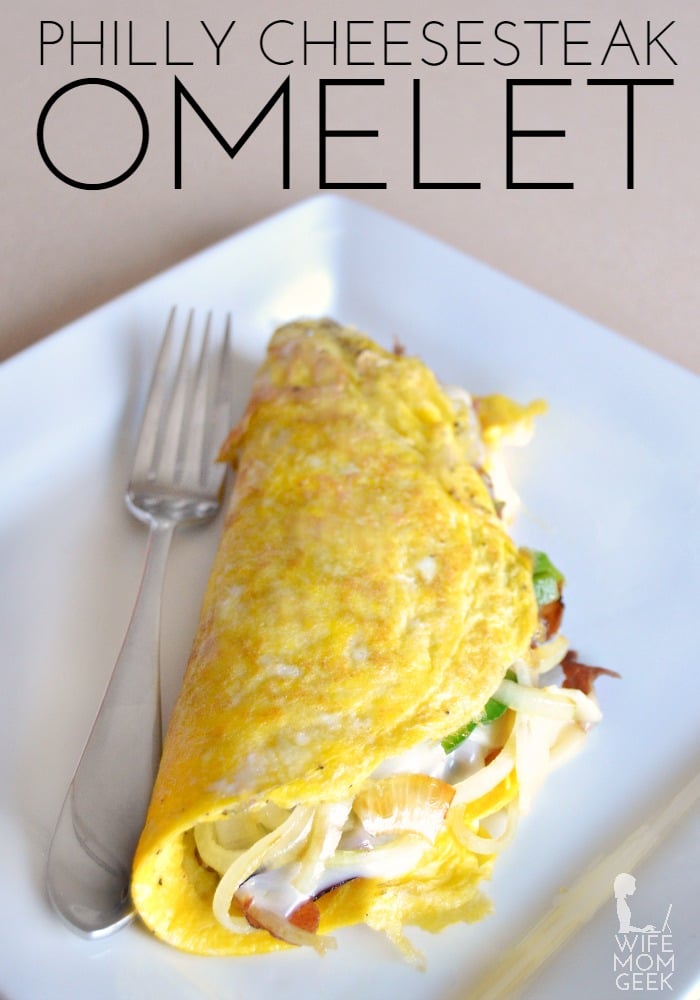 I love a good Philly cheesesteak sandwich. Unfortunately, all that bread (warm, delicious bread…) isn't very carb-friendly. The good news is that you can throw just about anything into an omelet for a low carb option. Here's the low-down on how to make your own yummy, cheesy Philly cheesesteak omelet (and yes, it's one word).
First, cook up some peppers and onions in a little butter. You do have peppers and onions on hand, right? They're essentials for cooking simple low carb meals. It doesn't matter how much. Can you ever have too much sauteed onions and peppers? No. No, you cannot. So, just slice them, toss them in the pan and enjoy that yummy smell as they cook.
Meanwhile, tear apart some roast beef. Yeah, I didn't have any steak on hand…or any "real" roast beef, so I use the deli stuff. It's not bad; I promise. After you tear it up, toss it into the pan to get it nice and hot with the veggies. You can put your provolone cheese on the meat and veggies at this point if you'd like. I wait for the next step.
Beat three eggs together and pour them in a pan sprayed with Pam. Let the bottom firm up, and then flip it. Immediately remove the pan from the heat, top half of the eggs with your meat and veggies and put lots of provolone slices on top. And then add more veggies if you dig onions and peppers as much as I do.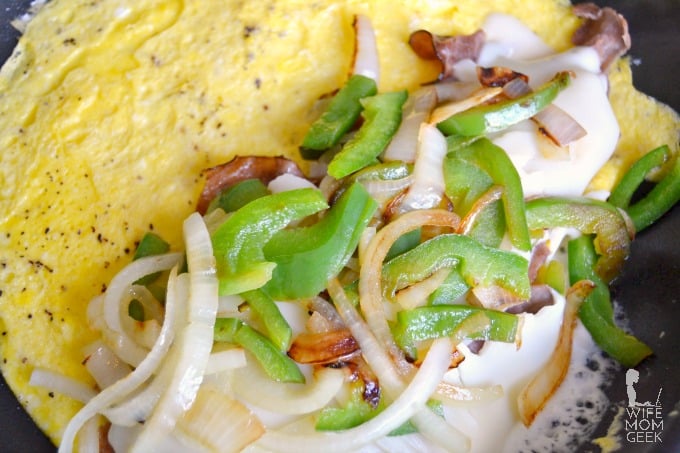 Cover the pan with a lid for a minute while the bottom of egg cooks a little more. No more than a minute though. As you can see, mine got a little overcooked. Oh well. Still delicious. Then, just fold it in half and enjoy. Yum, yum.
Easy, right? You can have a hearty breakfast in about 10 minutes. It's super filling.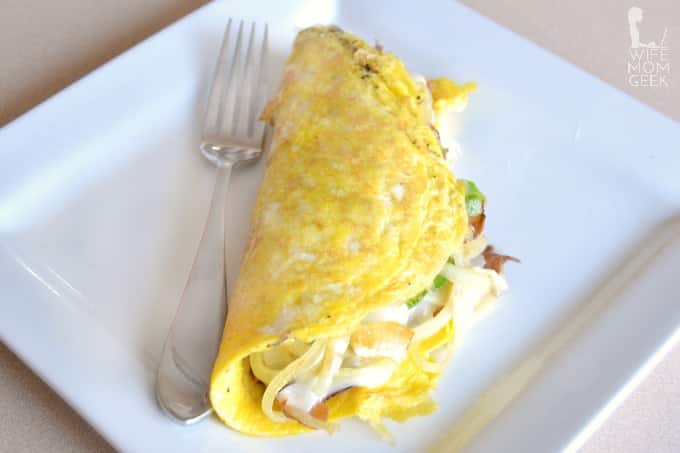 For more omelet recipes, check out my pizza omelet and stuffed pepper omelet below. Told you I'm crazy for omelets!