Looking for a way to brighten up your home or spruce up your table setting for Easter? Look no further! We've found more than 10 bright and cheery Easter DIYs that you crafty folks are going to love. From fabric Easter baskets to gorgeous wreaths to adorn your door this Easter season, you're sure to find something to make your space a little more colorful this Spring.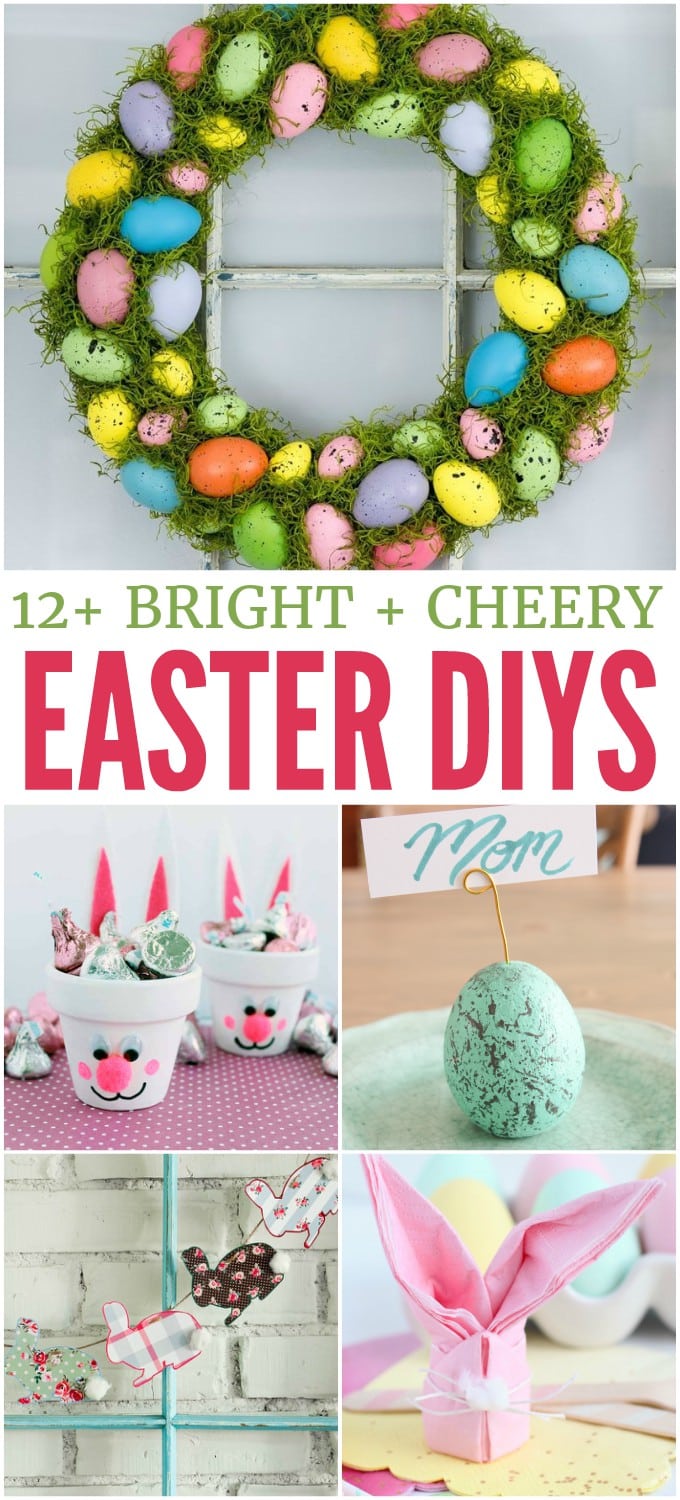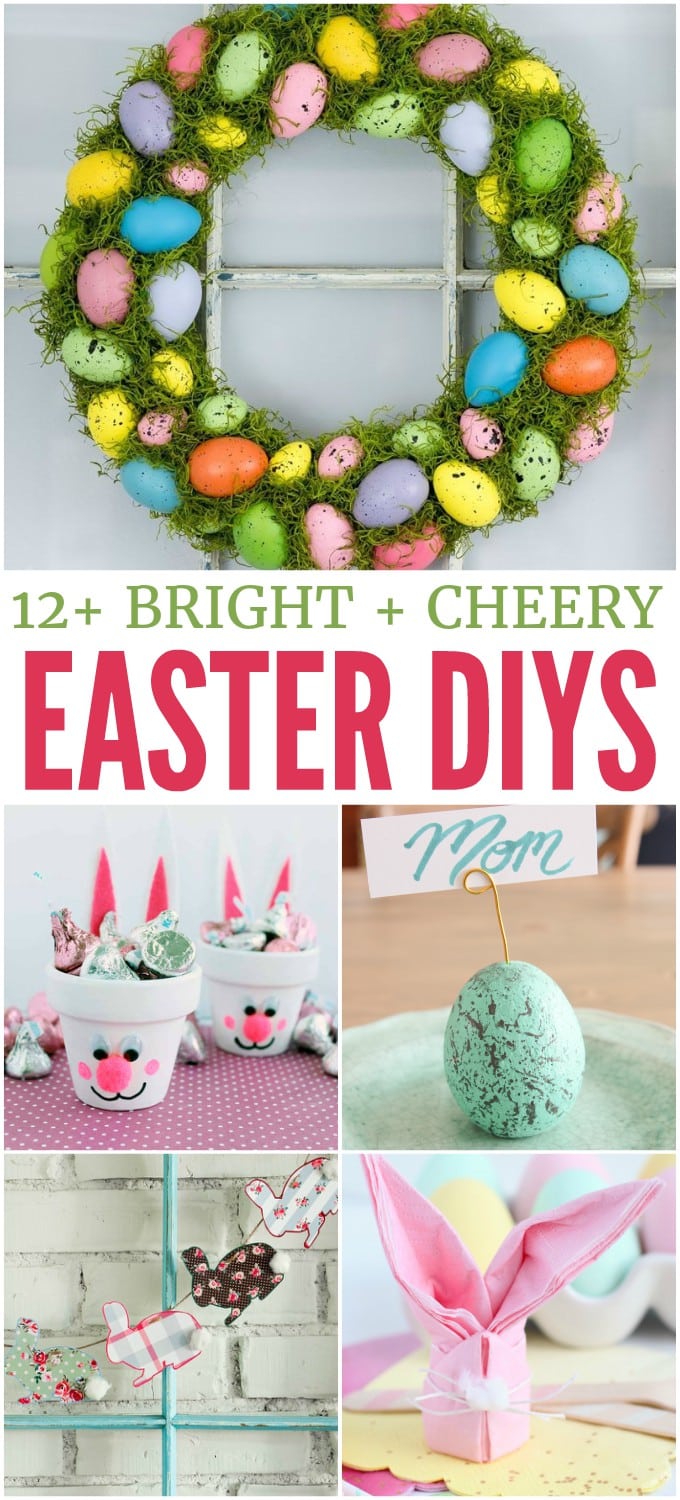 Can you believe we're already through St. Patrick's Day this year? It seems like time flies between Valentine's Day and Easter. But truth be told, Easter was probably my favorite holiday as a kid. Yes, I loved it even more than Christmas. From putting on my new Sunday dress and hat (I was decked out, y'all) to swinging my Easter basket during the church egg hunt after Sunday School, nothing was more exciting than Easter Sunday.
So, in preparation for one of my favorite times of the year, here are some lovely Easter diys from our link party visitors over the past couple of weeks. I'll be adding more ideas as they come in, so please check back!
Easy Easter DIYs to Spruce Up Your Home for Spring
Turn a wineglass upside down, paint it and make a super cute yellow chick wine glass to add to your table or mantle.
This gorgeous spring wreath will look great on your front door or above your mantle. It's stunning and so simple!
Make someone smile with terra cotta bunny Easter baskets filled with Hershey kisses. I know that would make me happy.
DIY decorative Easter jars make a great gift for teachers or guests that you have over for Easter brunch.
If you have a Silhouette, try your hand at this lovely Easter pail. It's so pretty!
To dress up your table, nothing beats these Easter bunny napkins. The kids will love helping you set the table if you give them this task to do!
Nothing could be easier than making this printable bunny banner to dress up your mantle or windows.
Just when you thought bunnies couldn't get cuter, this bunny bunting with pom pom tails comes along. Doesn't it just make you smile?
A simple Easter egg wreath is a terrific way to dress up your front door. This one's really simple: all you need is a wreath, some ribbon, plastic eggs and a glue gun!
Speckled egg card holders can mark everyone's place at the table for Easter brunch.
It's not Easter-specific, but this spring pom pom wreath is bright and cheery and can carry you through the beginning of Spring all the way through Easter. It's so colorful!
If I could sew, I'd definitely make one of these fabric Easter basket totes. Your kids can use them from year to year and even pass them down. Darling.