This easy Grinch craft is perfect for preschoolers and up. Use our free template and step-by-step photos to guide you through this craft in no time. This cut-and-paste craft is perfect for the classroom or for a quick crafting session at home.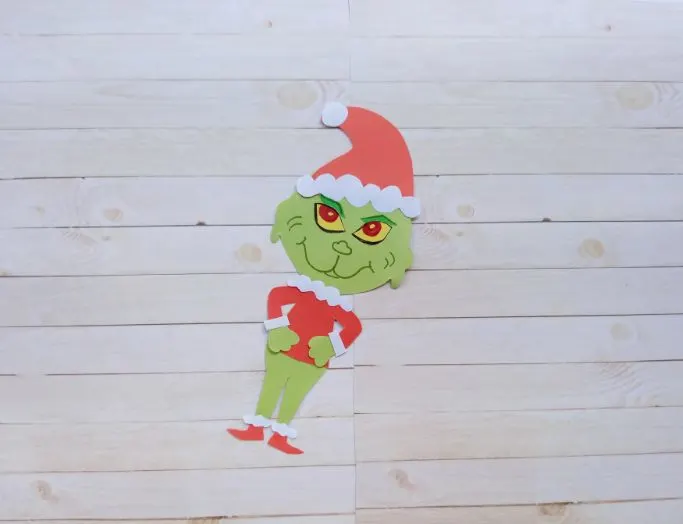 You're a mean one, Mr. Grinch! Well, he used to be a mean one. But we all know the story about his heart growing three sizes when he was so touched by the Whos in Whoville still celebrating Christmas with nothing. Now he's a beloved Christmas character that, frankly, we can't get enough of during the holidays.
If your kids are fans of the green guy, too, they're going to love this easy paper Grinch craft. You can download the template to help you make your very own Grinch clad with a Santa hat and sweater in just minutes.
Stay tuned for a full list of Grinch crafts, including a Grinch wreath and a Grinch ornament!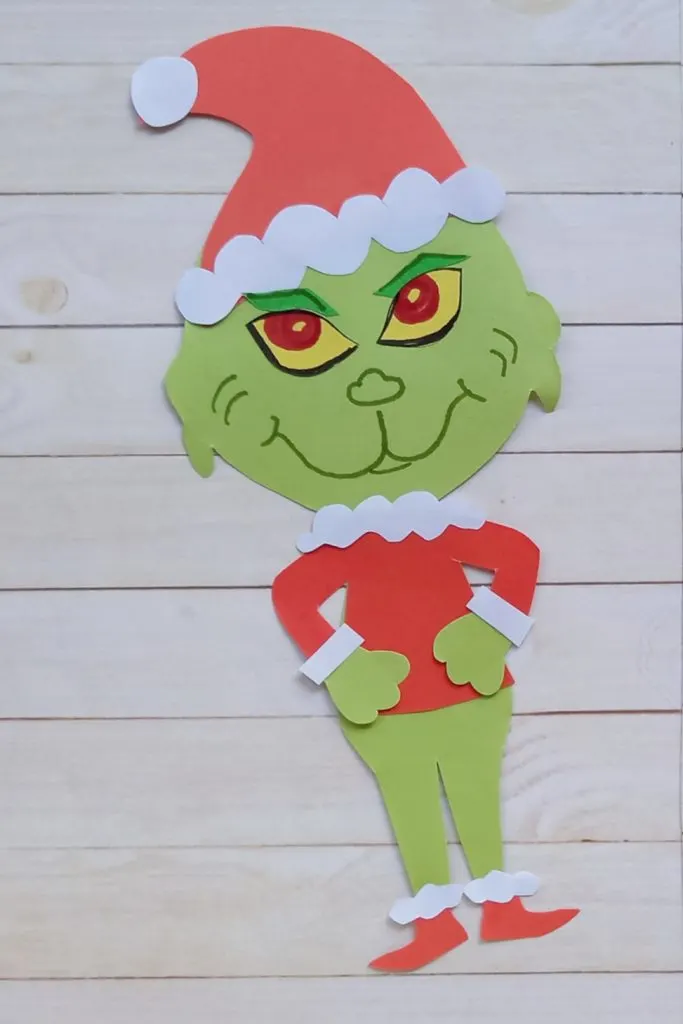 Materials for the Grinch Paper Craft
First, gather all your materials and grab the free Grinch template. We have a full-color version that you can print on white cardstock or a black and white version that kids can color in themselves or trace onto colored craft paper. Affiliate links are included for your convenience.
How to Make This Paper Grinch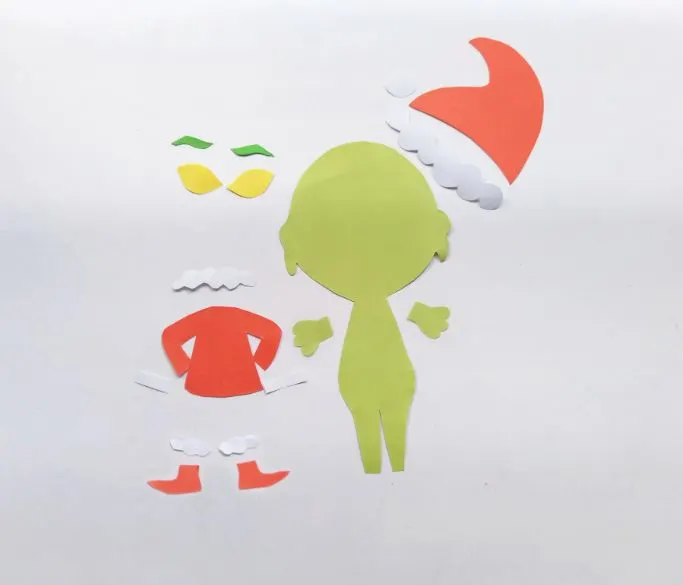 Step 1: Print out the PDF templates listed above and cut out the pieces for the Grinch craft. Templates are here and here.
If you're using the full-color version, just cut the pieces and you're ready to go. If you're using the black and white version, let the kids color in the pieces or trace them onto colored cardstock or construction paper.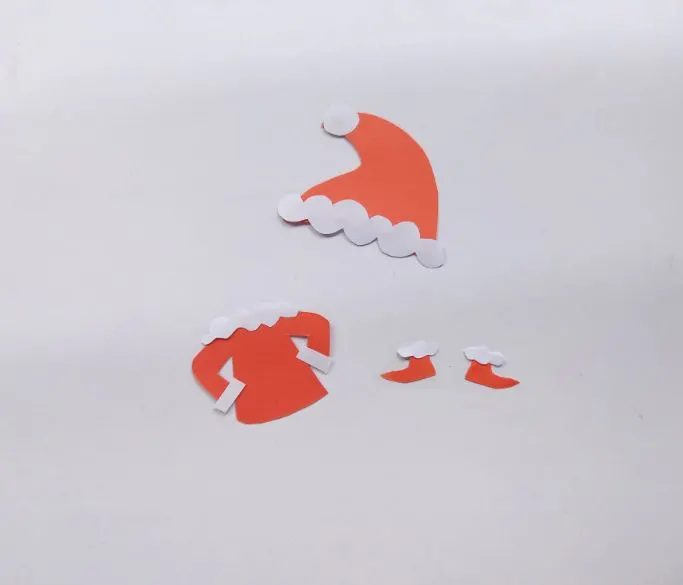 Step 2: Add the white trim pieces to the hat, sweater, and shoes as shown in the picture above.
Feel free to use cotton here if you'd prefer. Just grab a cotton ball, pull it and stretch it to get it to loosen up, and glue small pieces of it to your Grinch hat, sweater, and shoes.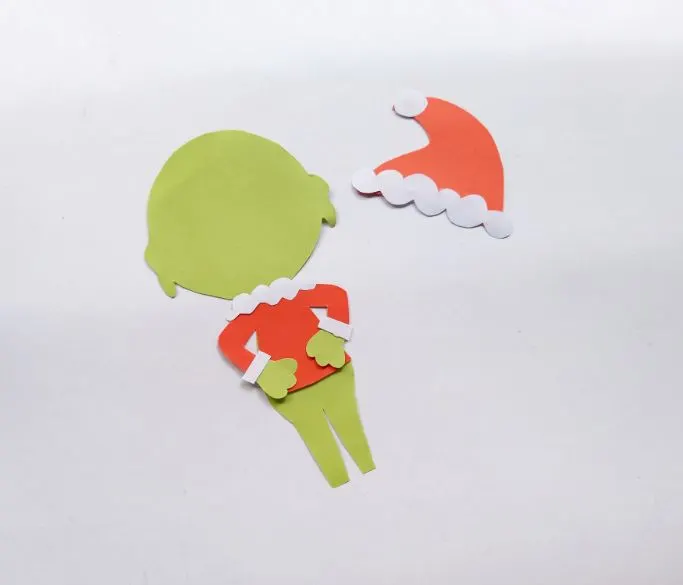 Step 3: Now it's time to get Mr. Grinch dressed. Glue the sweater to the Grinch's body.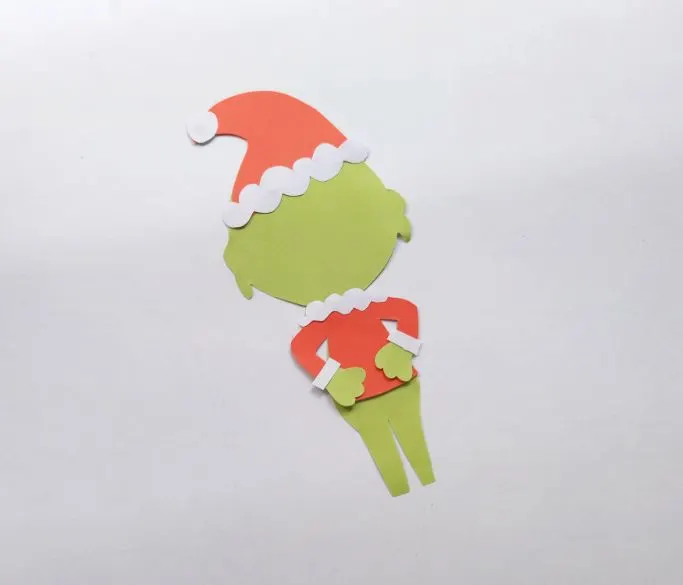 Step 4: Next, glue the hat on the Grinch's head. You could always put the hat on a little to the side to give him a disheveled look.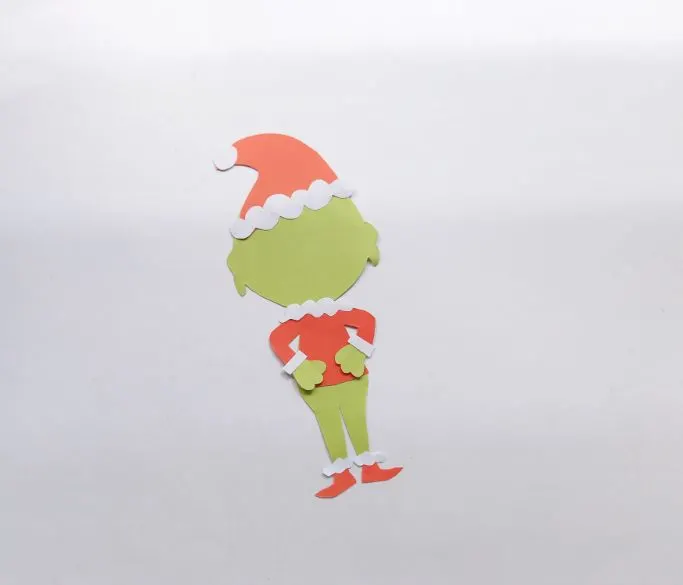 Step 5: Glue the shoes to the Grinch's feet.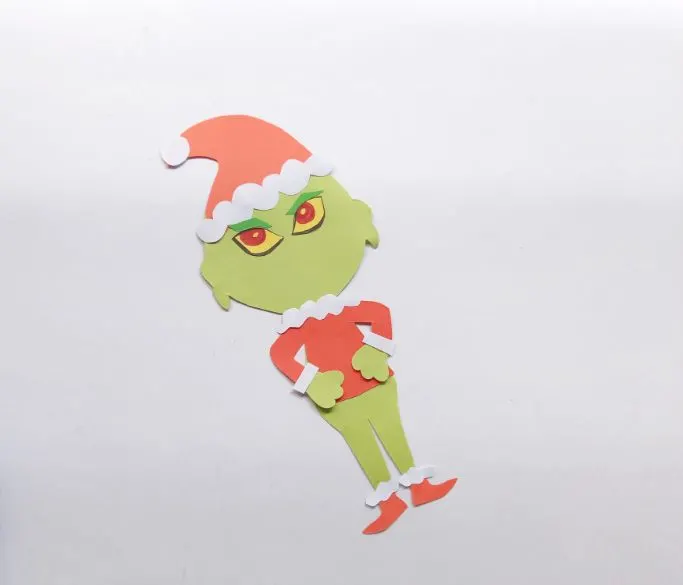 Step 6: Glue the eyes and eyebrows on the Grinch's face. You could substitute googly eyes if you prefer.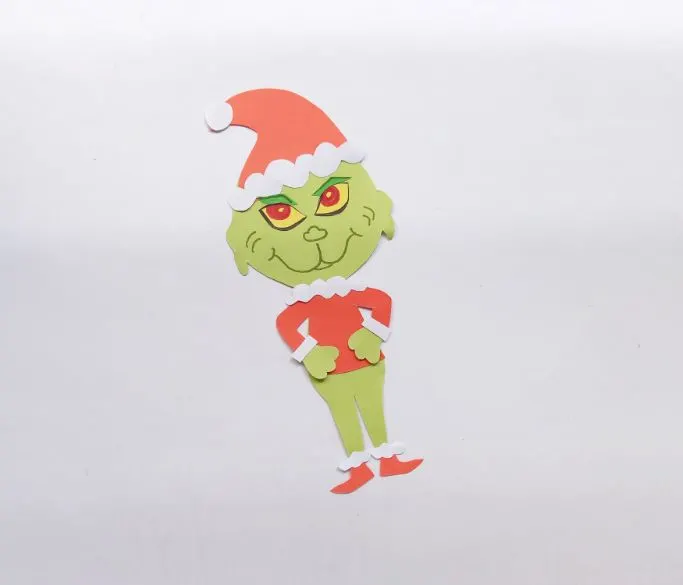 Step 7: Draw in the details and lines on the Grinch's face with a green marker.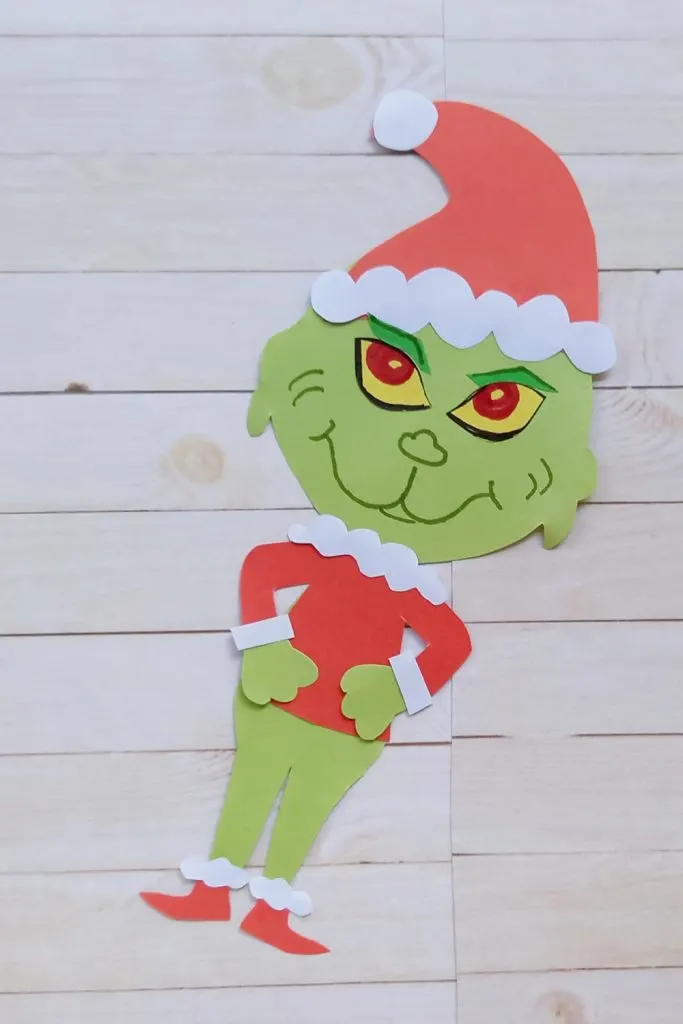 More Grinch Crafts
Grinch Wreath – He's stuck in the chimney! That's what he gets for trying to steal presents.
Grinch Ornament – in honor of his heart growing three times on Christmas Day, we bring you this green filled ornament with a big red heart on the front.