Who loves the Grinch? This classic holiday character is a favorite for us, and we're celebrating with yet another Grinch craft. This time, we're making a DIY Grinch ornament. It's a cute little keepsake the kids can make to decorate the tree or give to family. The heart is made with thumbprints!
If you'd like to make your very own handmade Grinch ornament, read on for the directions.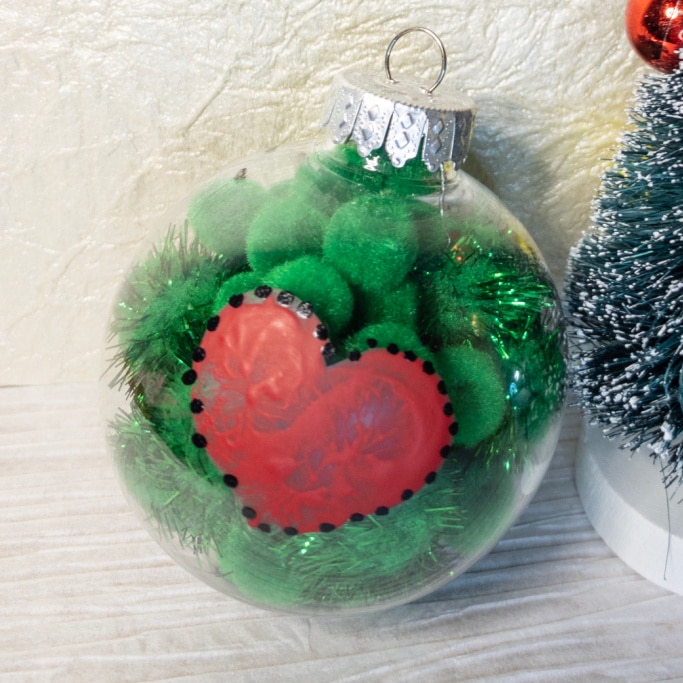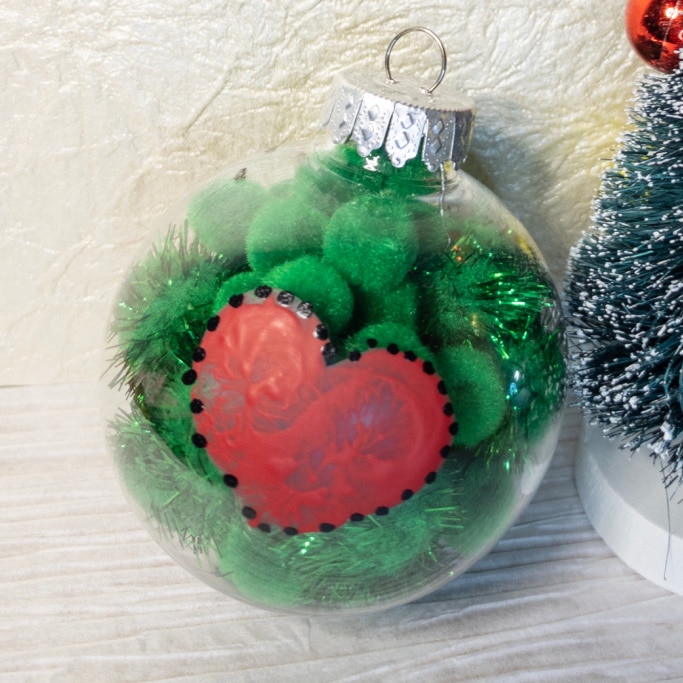 This Grinch ornament, provided by a contributor, looks to be inspired by this one by Buggy and Buddy.
You can use glass or plastic fillable ornaments for this Grinch craft. We recommend plastic ornaments if you're making them with little kids, as you don't want to worry about ornaments breaking while you're filling them or pressing thumbprints to them.
While you're here, you may want to check out our paper Grinch craft and our Grinch wreath!
Materials Needed for Grinch DIY Ornaments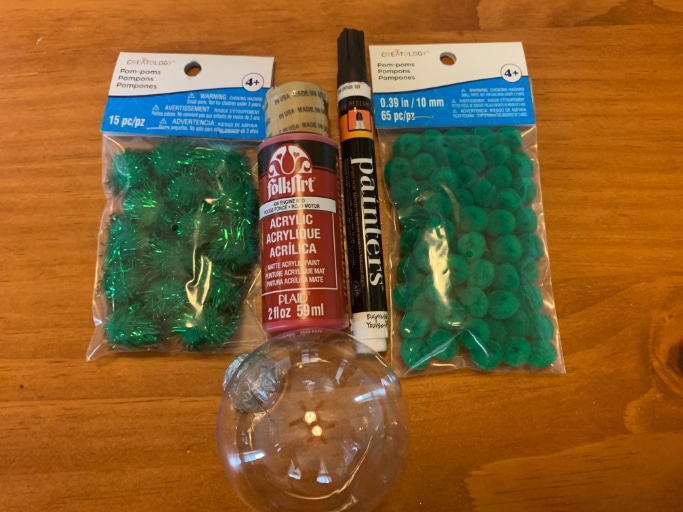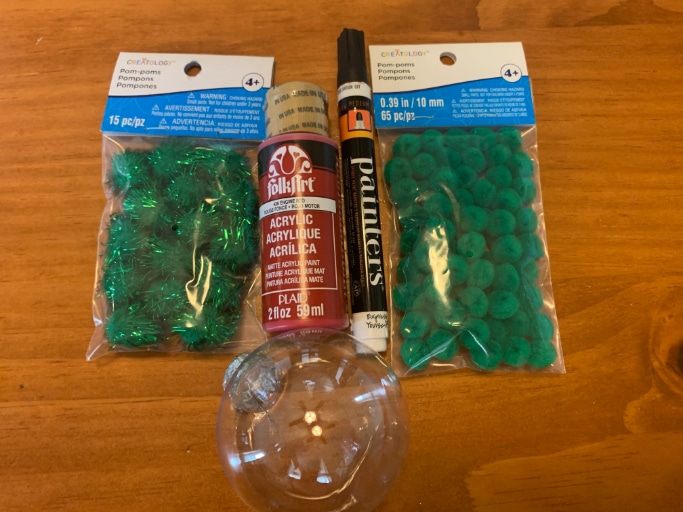 First, gather the materials and supplies you need to make this Grinch ornament craft. It's a terrific handmade ornament idea to make with the kids, but adults will love making them, too. They're cute, personal, and the perfect gift for anyone who's a fan of the Grinch.
Here's what you need (affiliate links included for convenience):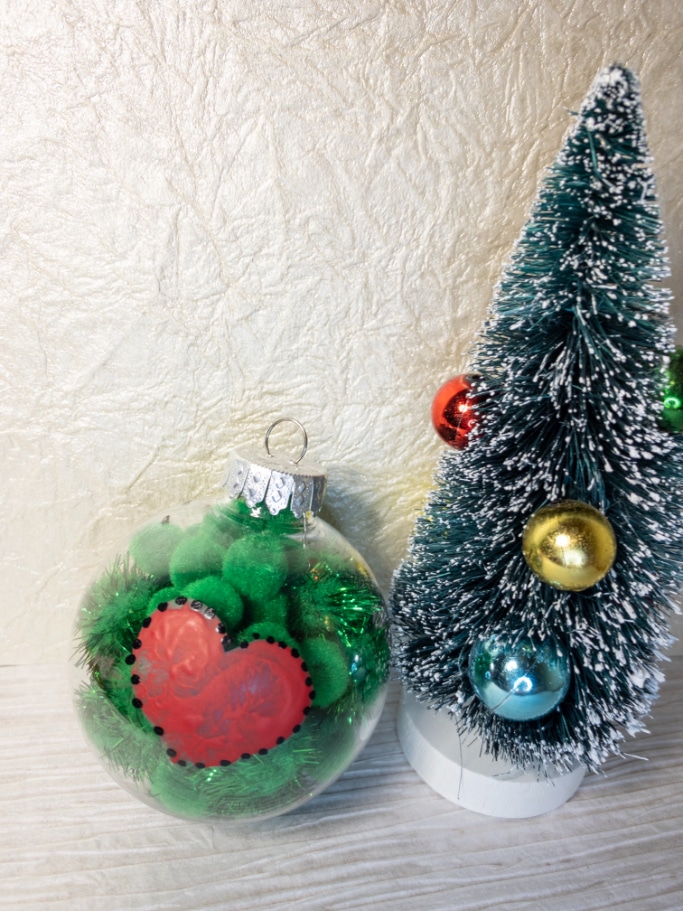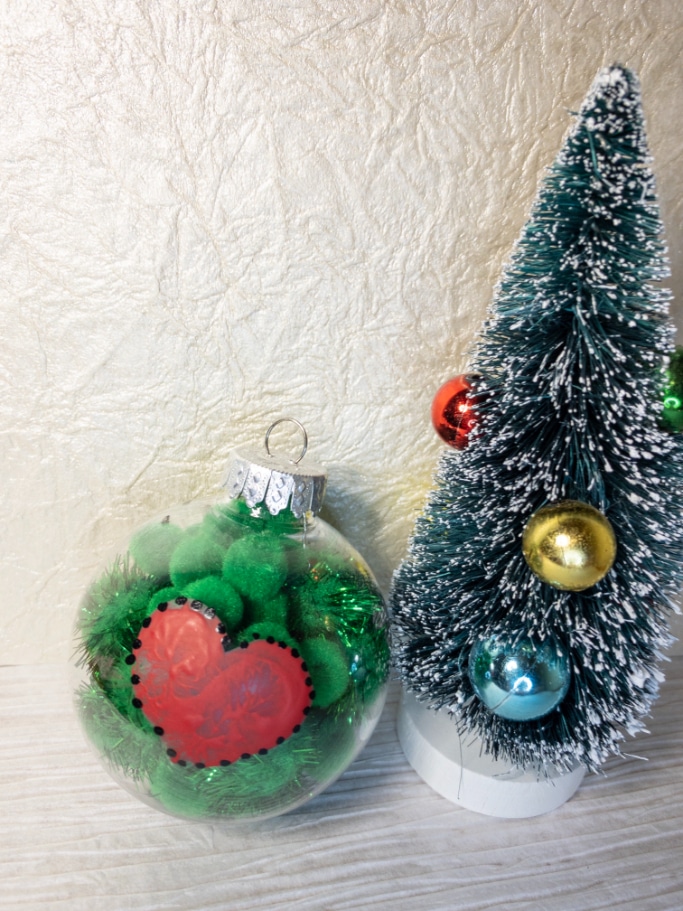 How to Make Thumbprint Grinch Ornaments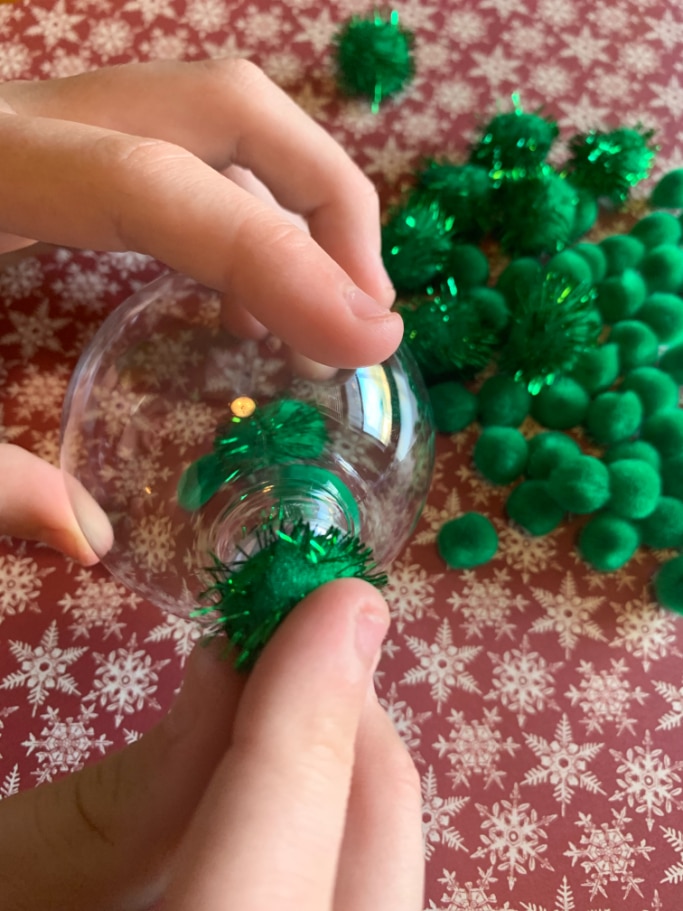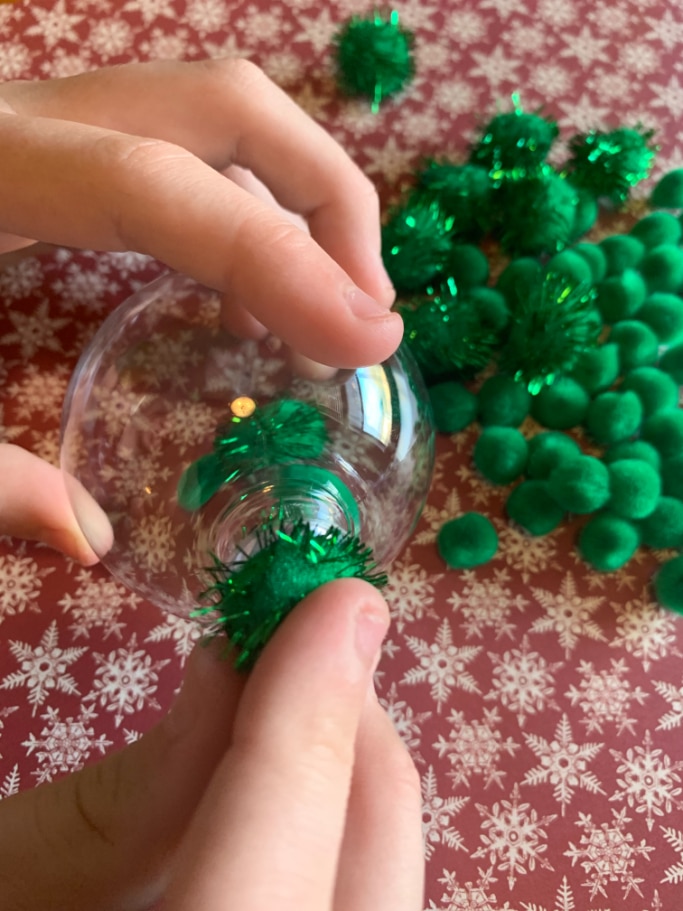 Step 1: Remove the top of the ornament. Fill the ornament with pom-poms in various sizes or shades of green. Mix some sparkly pom-poms in there, too!
Don't pack the ornaments too tightly; you want a little room for movement and for the twinkly lights to shine through from your tree.
Step 2: Replace the top of the ornament and wipe it down with a soft paper towel or a lint-free cloth to remove any fingerprints and smudges.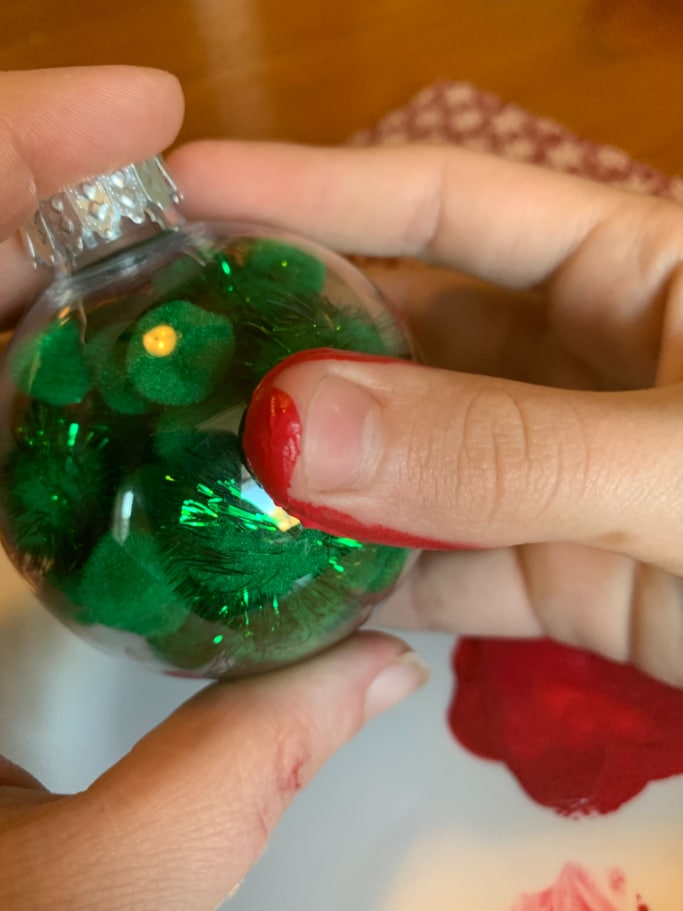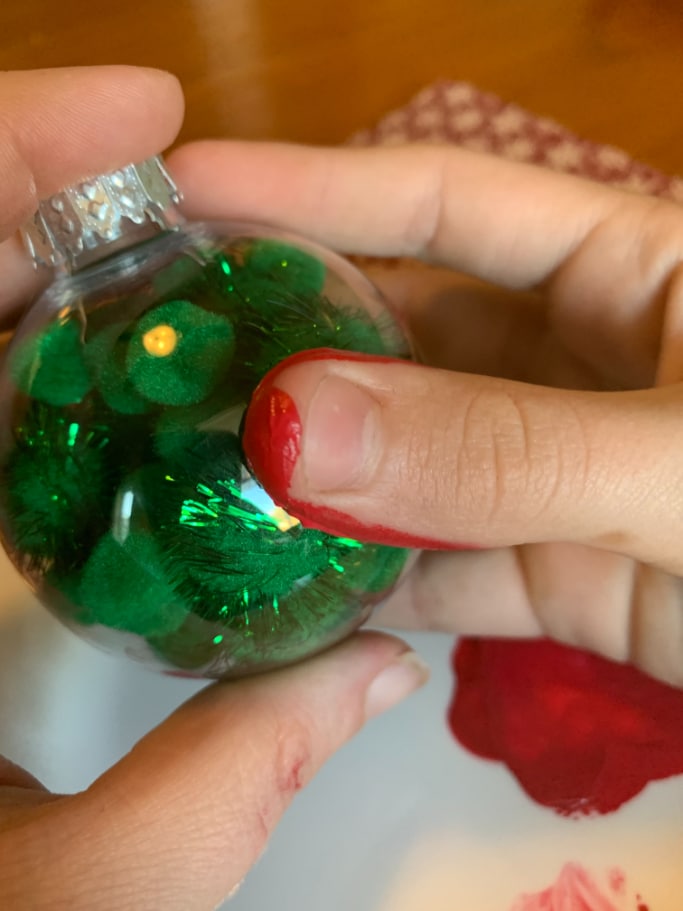 Step 3: Pour a small amount of red paint into a paper plate.
Step 4: Coat the pads of your thumbs with red paint. Place the left thumb on the right side and the right thumb on the left side to create a heart.
They'll need to overlap a bit. Practice on a piece of scrap paper first to get your heart just right before trying it on an ornament.
Repeat Steps 1-4 for as many ornaments as you want to make.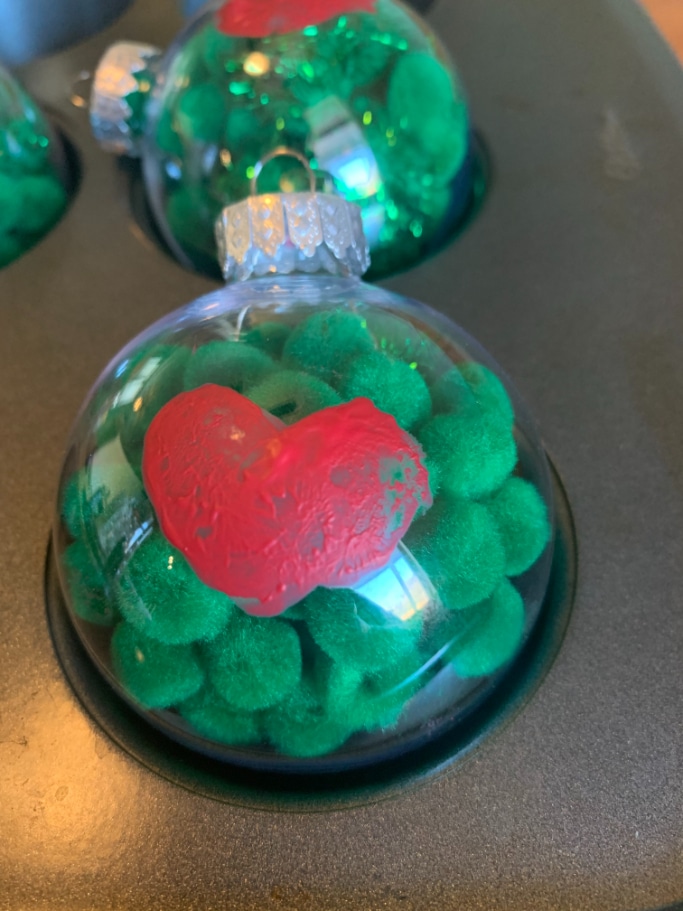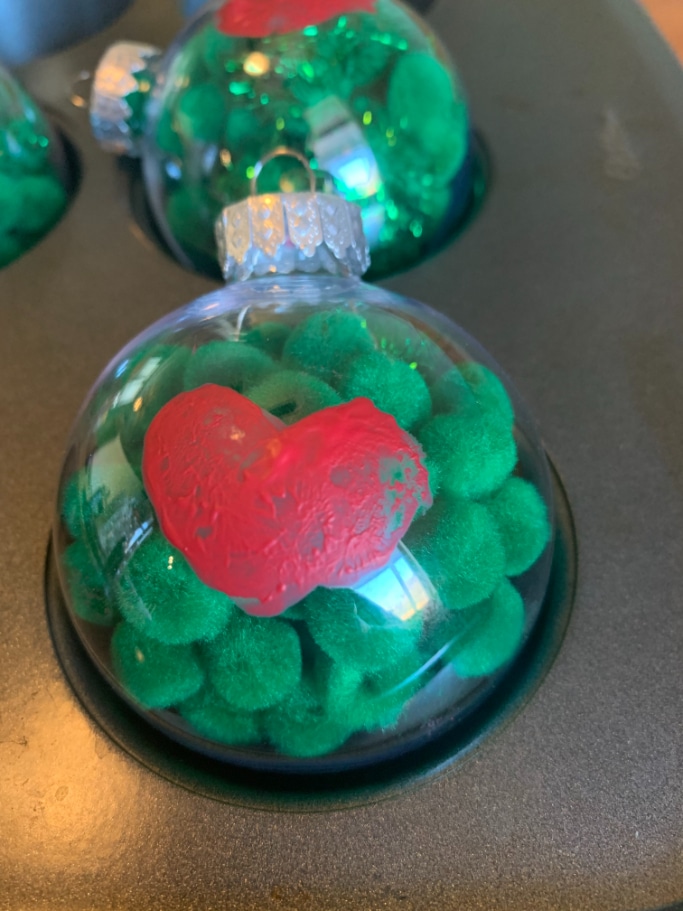 Step 5: Let your ornaments dry overnight.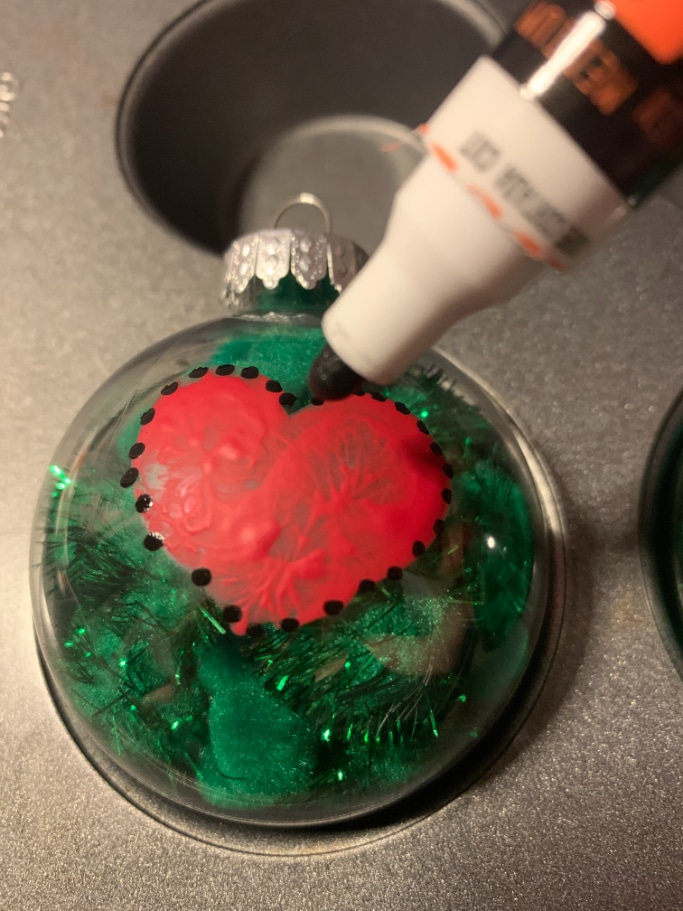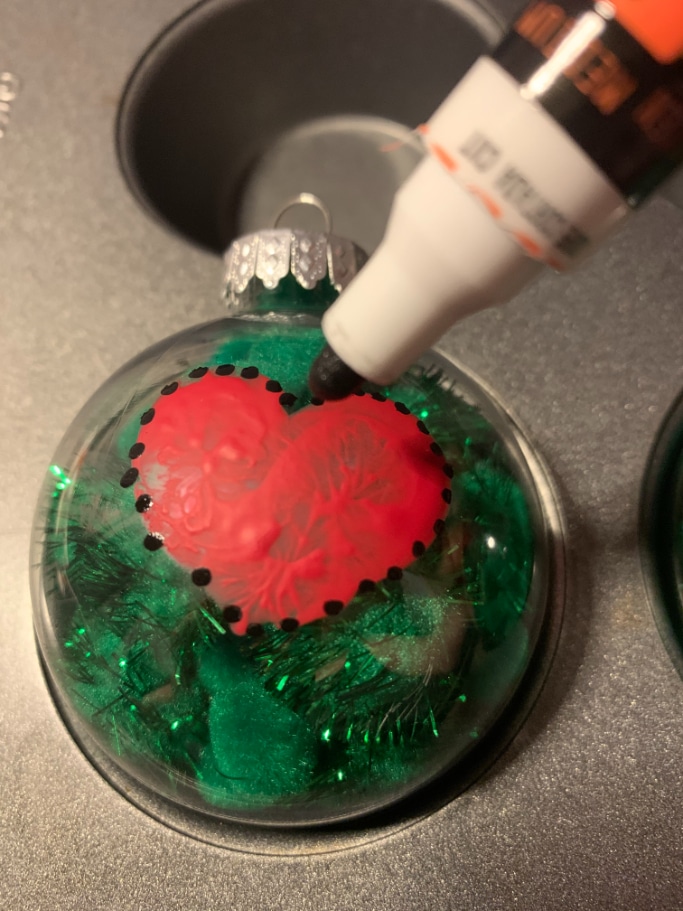 Step 6: Create a dotted outline around the heart using a black paint pen. You could use a white paint pen if you prefer.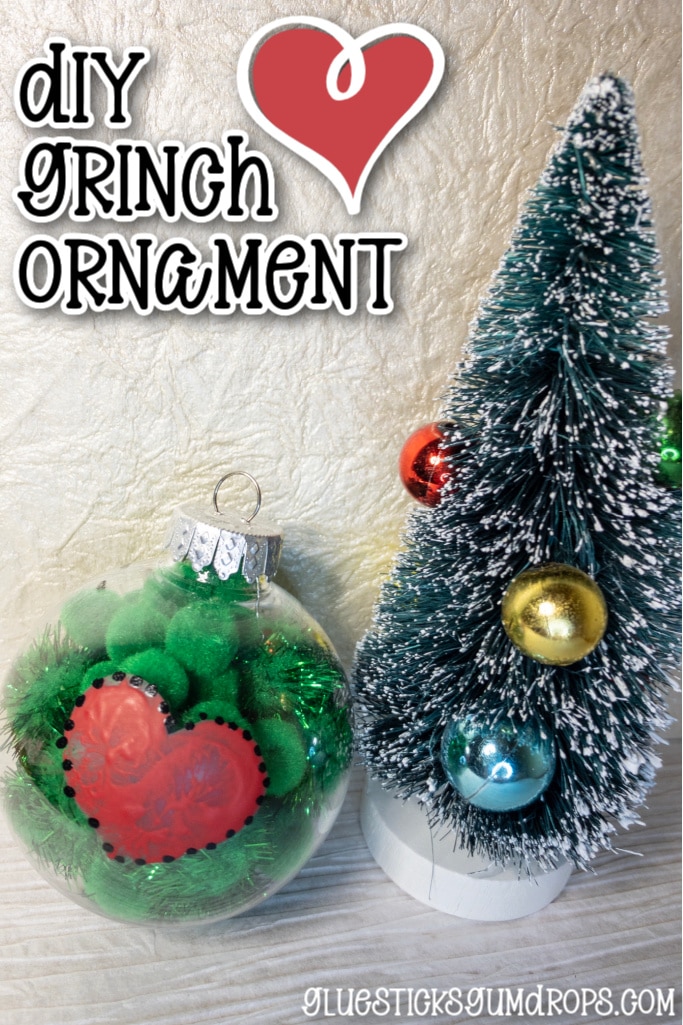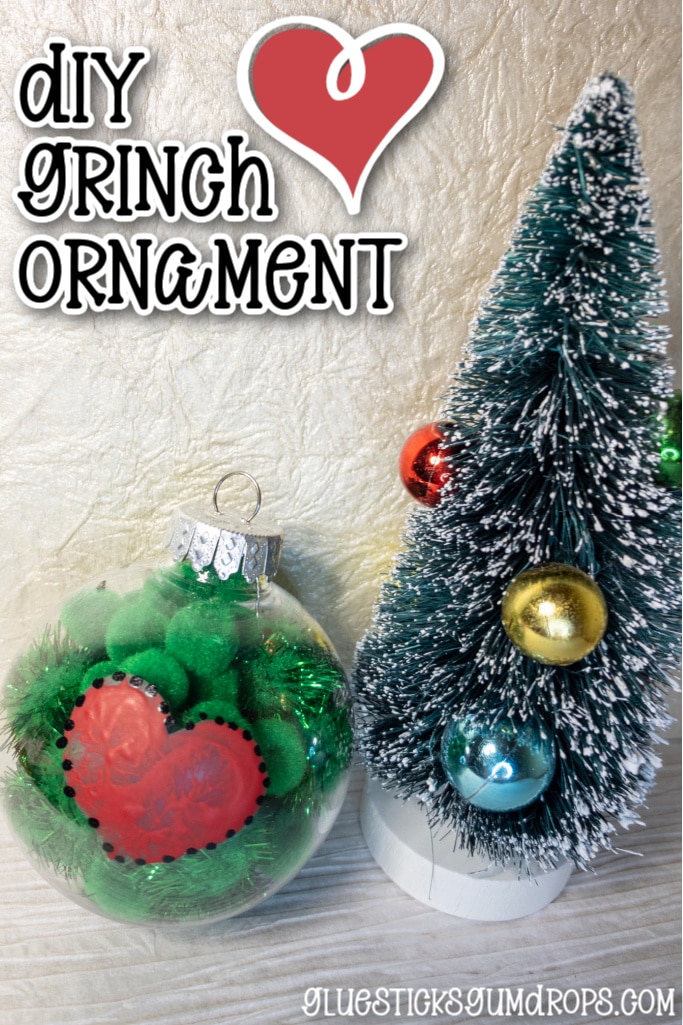 Step 7: Ta-da! Your ornament is done. Tie a ribbon on to hang it from the tree.
Making grinch ornaments is a wonderful holiday activity for the whole family. You'll love spending time together making memories and getting ready for the holidays. Make these ornaments after watching The Grinch together for an evening filled with Christmas fun.
More Christmas Ornaments Kids Can Make