My little guy starts preschool in the fall. Talk about a nervous mom! Will he play well with other children? Will he like his teachers? Will he he be okay without me? Honestly, I think I'm more anxious than he is. He's just plain excited. But if your child is nervous or feeling unsure about starting school, reading these books about the first day of preschool can be a huge help. They're sweet, encouraging and funny stories about those first day jitters.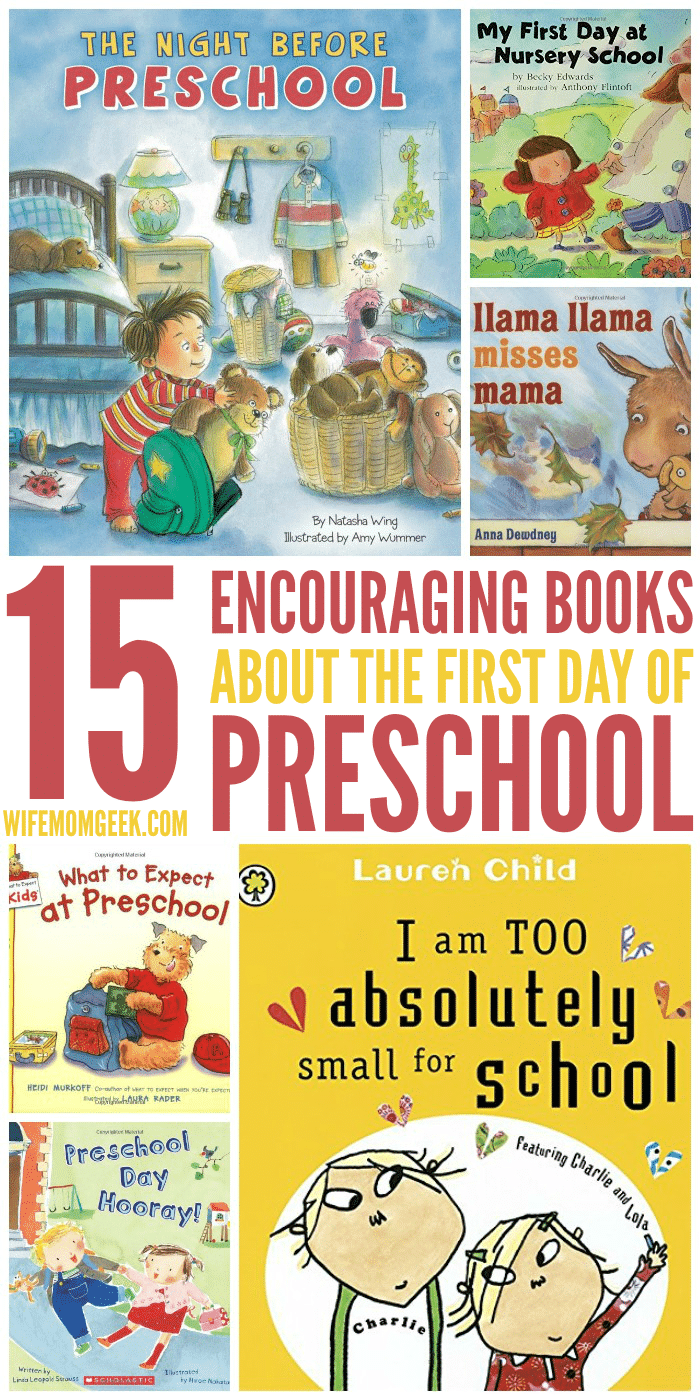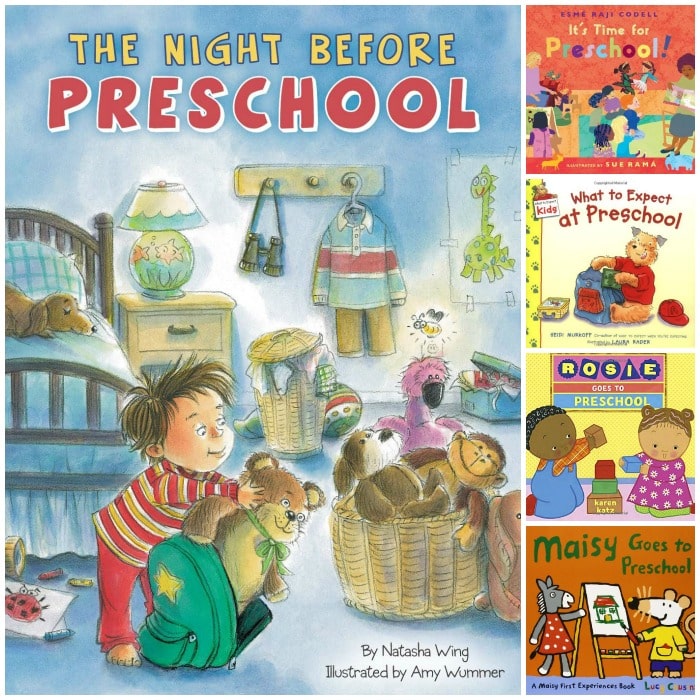 1. The Night Before Preschool
2. What to Expect at Preschool
3. Maisy Goes to Preschool
4. It's Time for Preschool
5. Rosie Goes to Preschool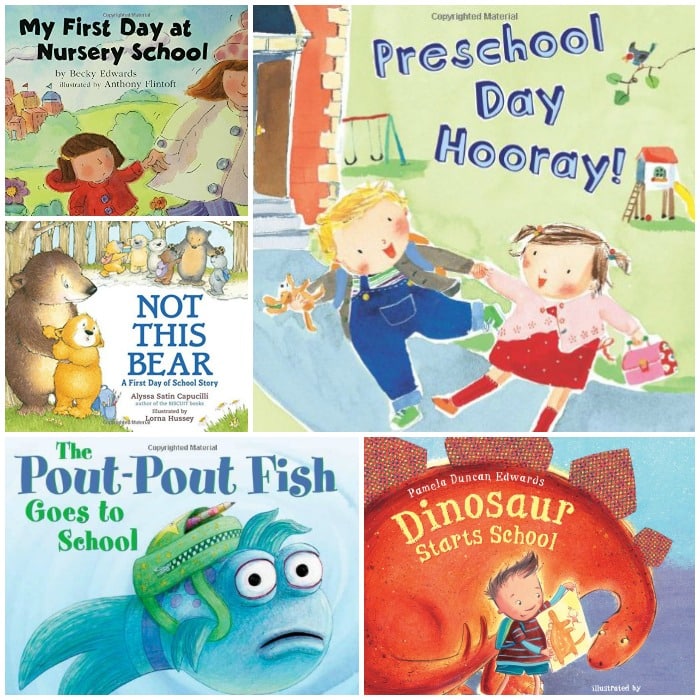 6. Preschool Day Hooray!
7. My First Day at Nursery School
8. The Pout-Pout Fish Goes to School
9. Dinosaur Starts School
10. Not This Bear

11. Fancy Nancy: JoJo's First Day Jitters
12. Froggy Goes to School
13. I Am Too Absolutely Small for School
14. The Kissing Hand
15. Llama Llama Misses Mama
What's your favorite book for the first day of school jitters? Share your recommendations in the comments, please!