This shop has been compensated by Collective Bias, Inc. and its advertiser. All opinions are mine alone. #LitterMaidWalnut #LitterMaid #CollectiveBias
Bringing a cat or kitten home to join your family is such an exciting time! Cats make wonderful companions, especially if this is your first pet. To help you get your kitty settled, we've selected our top 10 essentials, including fragrance free and 99% dust free LitterMaid® Premium Walnut, that all first time cat owners should have ready. You and your kitty will make fast friends in no time! And if you're putting together a package for a friend who's getting a cat, you'll find a great gift basket idea below!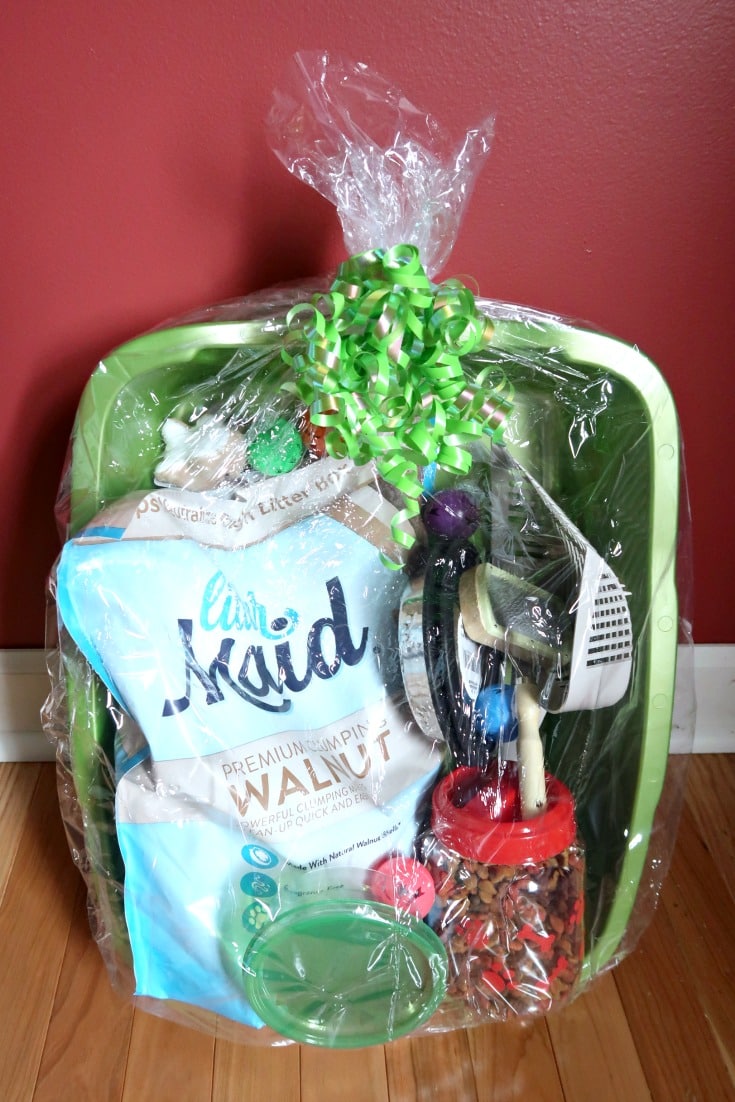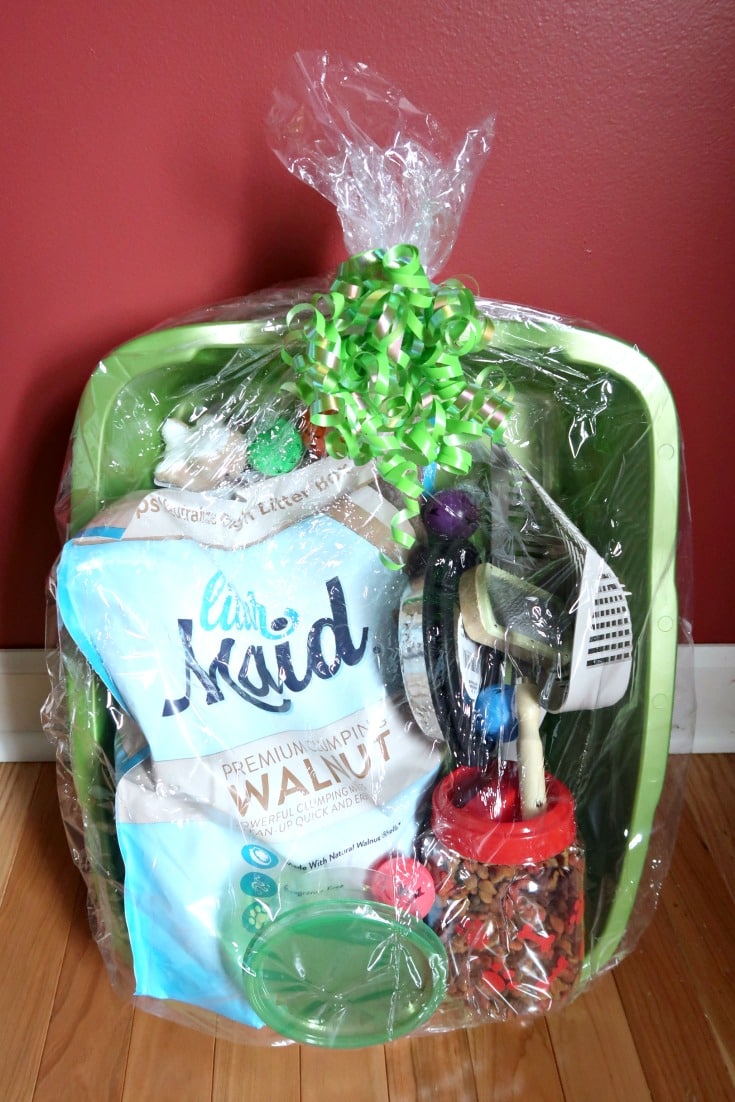 Litter Box Concerns for First Time Cat Owners
I've had cats my whole life, and needless to say, I absolutely adore them. But the first time my husband and I adopted a cat together, he had no idea what to expect. He had never lived with a cat before and was totally new to their eating, playing and litter habits. He's a fast learner, though, and is our cat's favorite companion now!
Our cat, Rosie, has been with us for almost 13 years now. The first day we brought her home from the shelter was exciting, but we weren't prepared with absolutely everything we needed. I wish someone had put together a care package for us to take home with her — it would have taken the guesswork out of adjusting!
For instance, our biggest question was, "What type of cat litter should we buy?" We also wondered, "Will the litter box make our house stinky, even if it's cleaned out frequently?"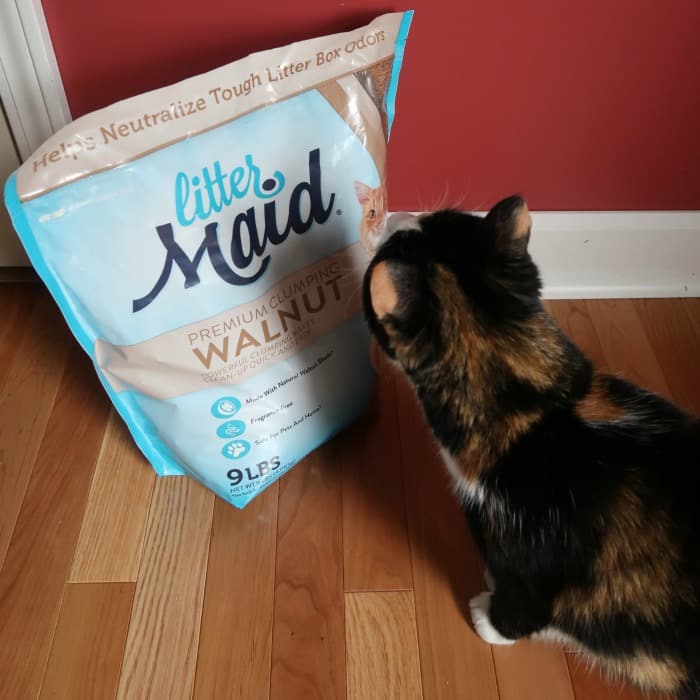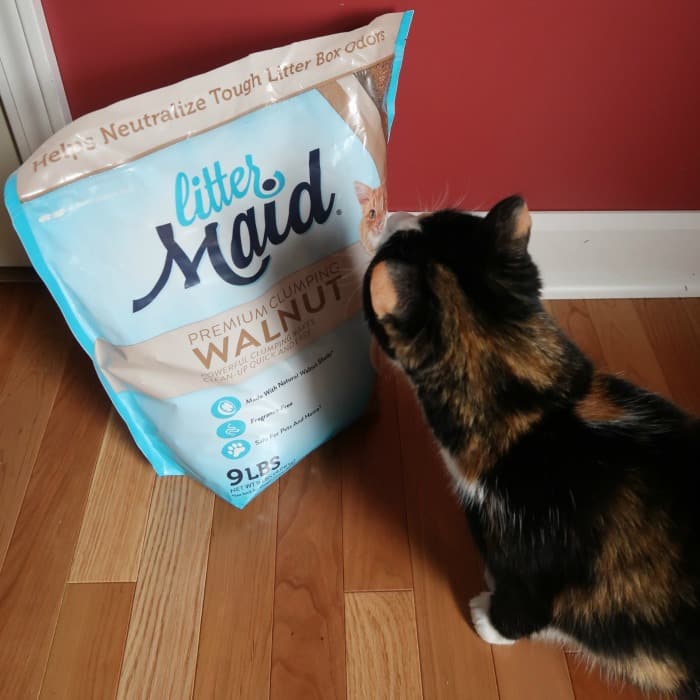 Now, of course, it's a no-brainer. LitterMaid® Premium Walnut cat litter is made with natural walnut shells, and it clumps great, making clean-up super quick and easy. And the smell? What smell?! It neutralizes tough litter box odors, so you never need to worry about unpleasant smells.
So if you know someone who's adopting a cat or you're adopting one yourself, here are our top 10 recommended essentials for first time cat owners, all packaged together in a cute basket.
Gift Basket Idea for First Time Cat Owners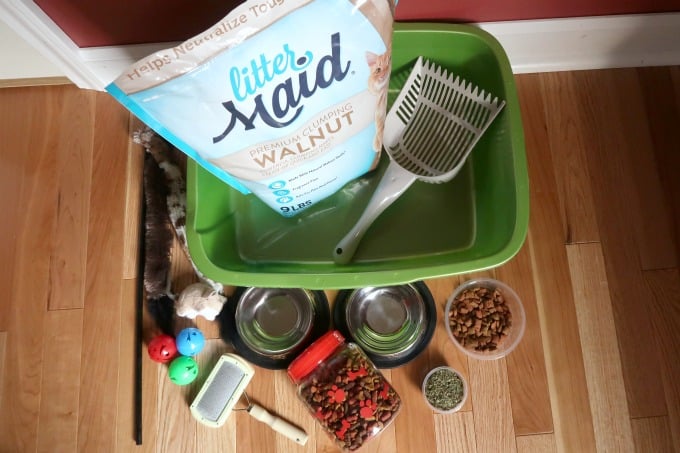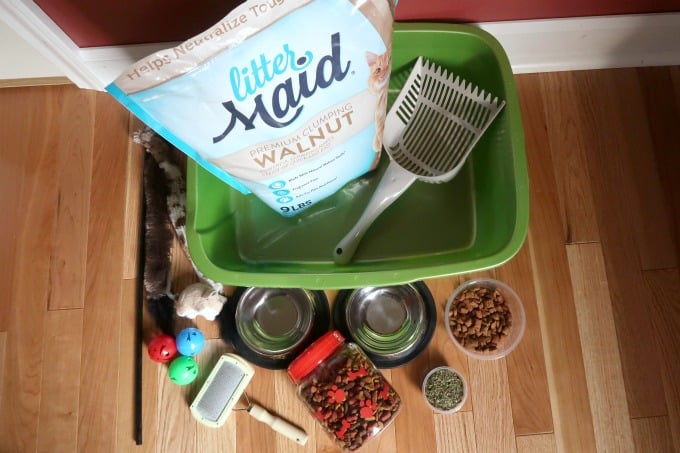 Here's what you'll need for your first time cat owners gift basket:
litter pan
litter scooper
toys (We recommend at least one mouse, a few balls with bells inside and a toy on a string for swatting.)
brush
food and water dishes
cat food
cute cat food container
cat treats
catnip (just for fun!)
Additional (optional) materials: cellophane and a pretty bow for wrapping
Simply place all the items in your litter box, wrap with cellophane, and tie it off with a bow! You can use your blow dryer to shrink the cellophane if you'd like.
Rosie seems to think our gift basket is a winner!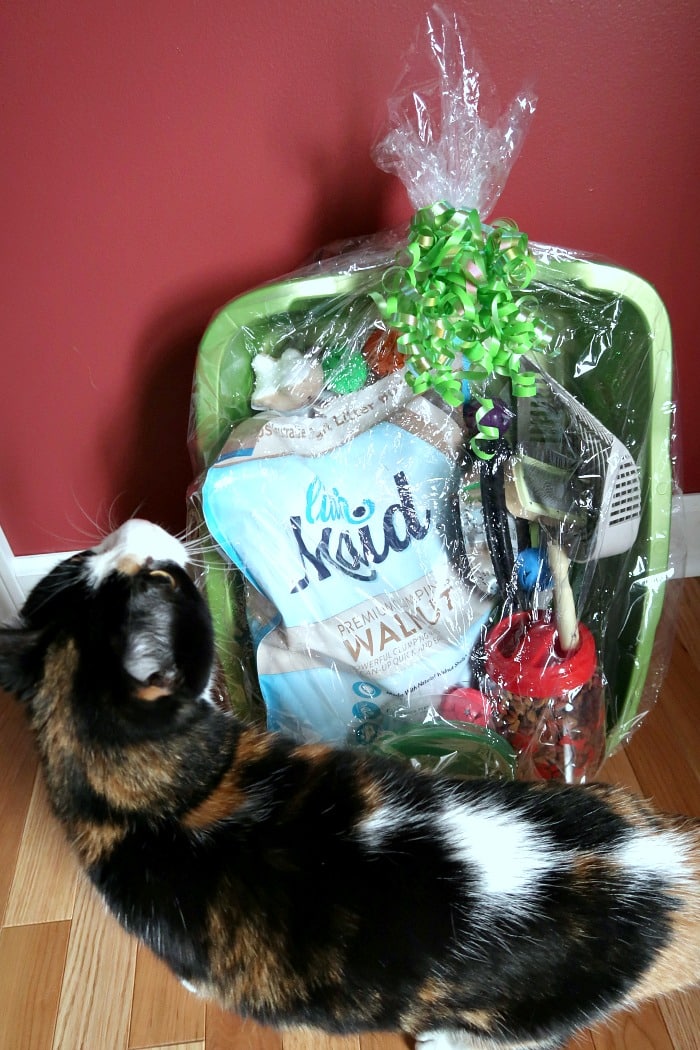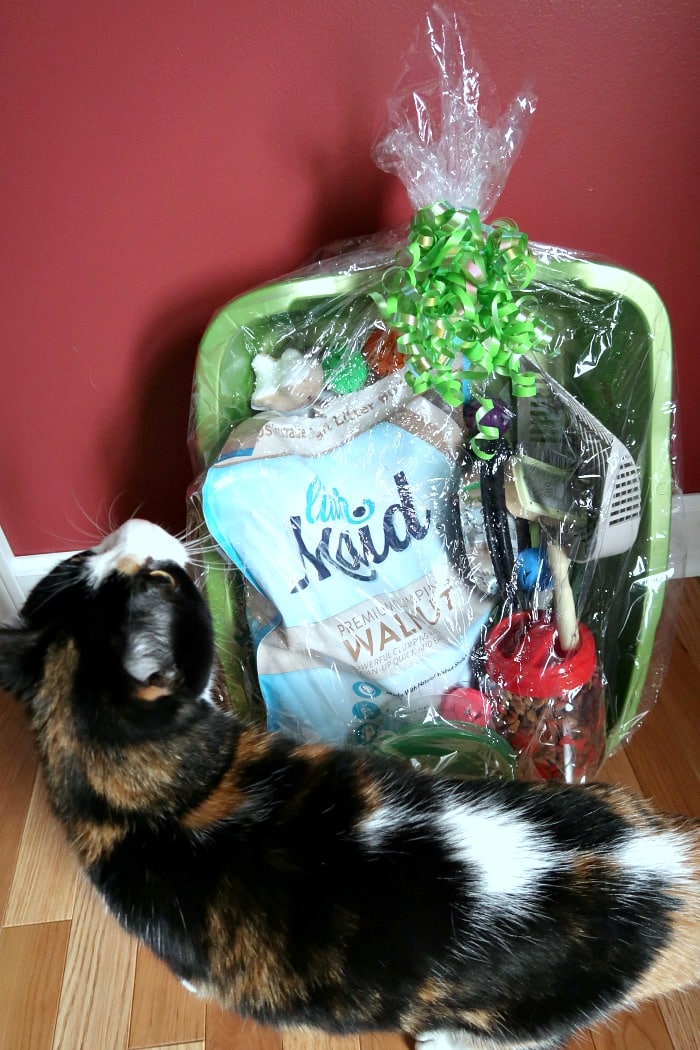 To get the LitterMaid® Premium Walnut for your gift basket, you can find it exclusively at Walmart in the cat litter aisle of the pet section. See our picture below if you have any trouble finding it in your local store.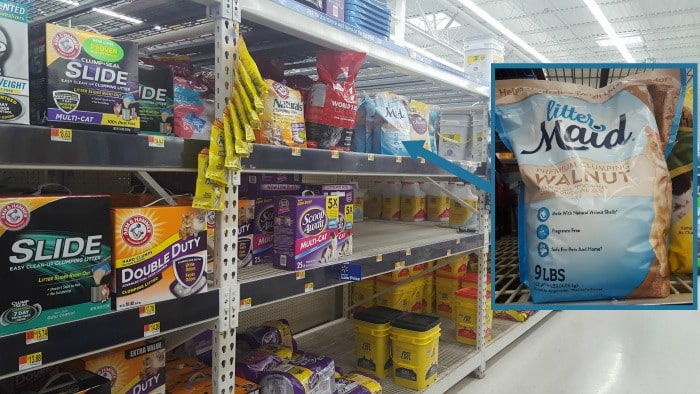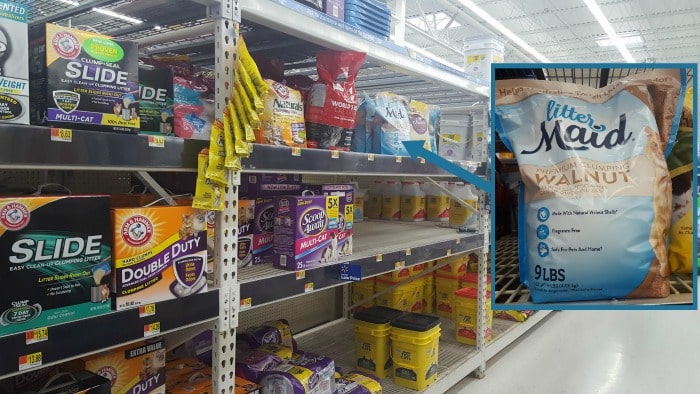 What essential item would you add to the list for first time cat owners? Let us know in the comments!