You forgot to call and make your son's dentist appointment for the fourth day in a row. And even though you've been super busy all day, you feel like you've accomplished nothing. Isn't that the worst feeling? It usually happens to me when I'm totally unorganized and flying by the seat of my pants. I've found that a solid to-do list helps me stay focused to accomplish more in my day. If you need to buckle down, too, consider this free printable daily to-do list your virtual kick in the pants to get things done.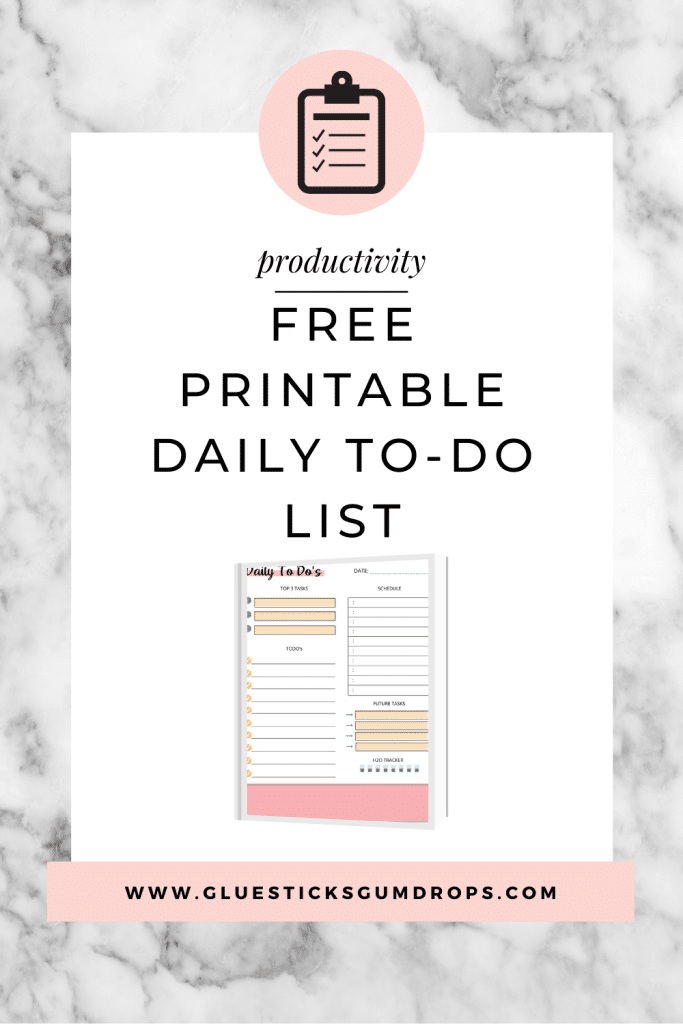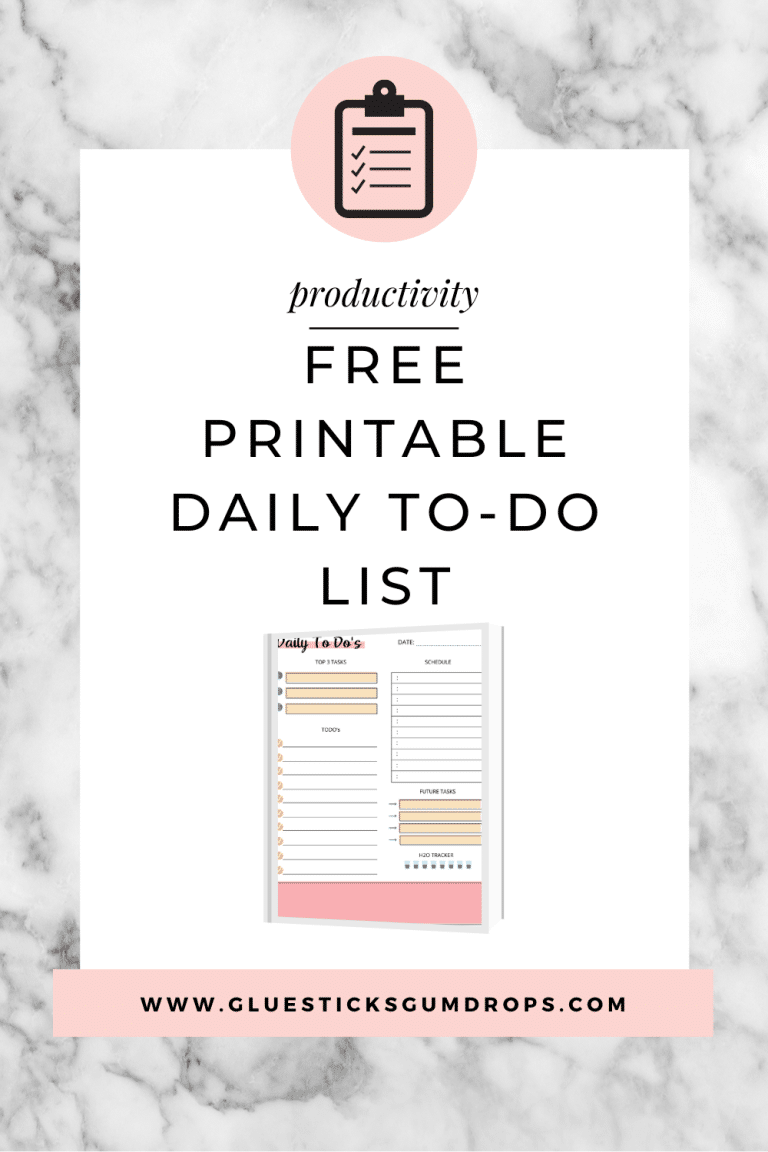 I don't know about you, but every time I tell myself, "I don't need to write that down. I'll remember it!", I'm totally wrong. And it happens at the worst times, too. Why? Because I tell myself I'm too busy to take a few seconds to write something down. But are any of us really too busy to spare a few seconds? Probably not.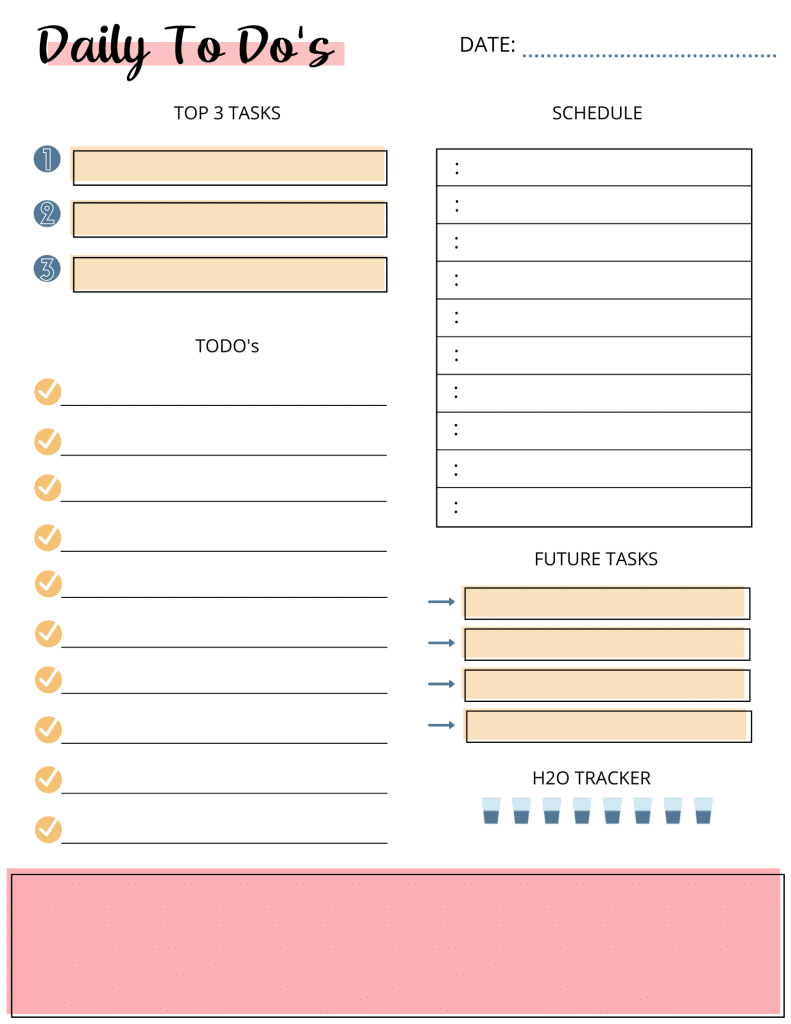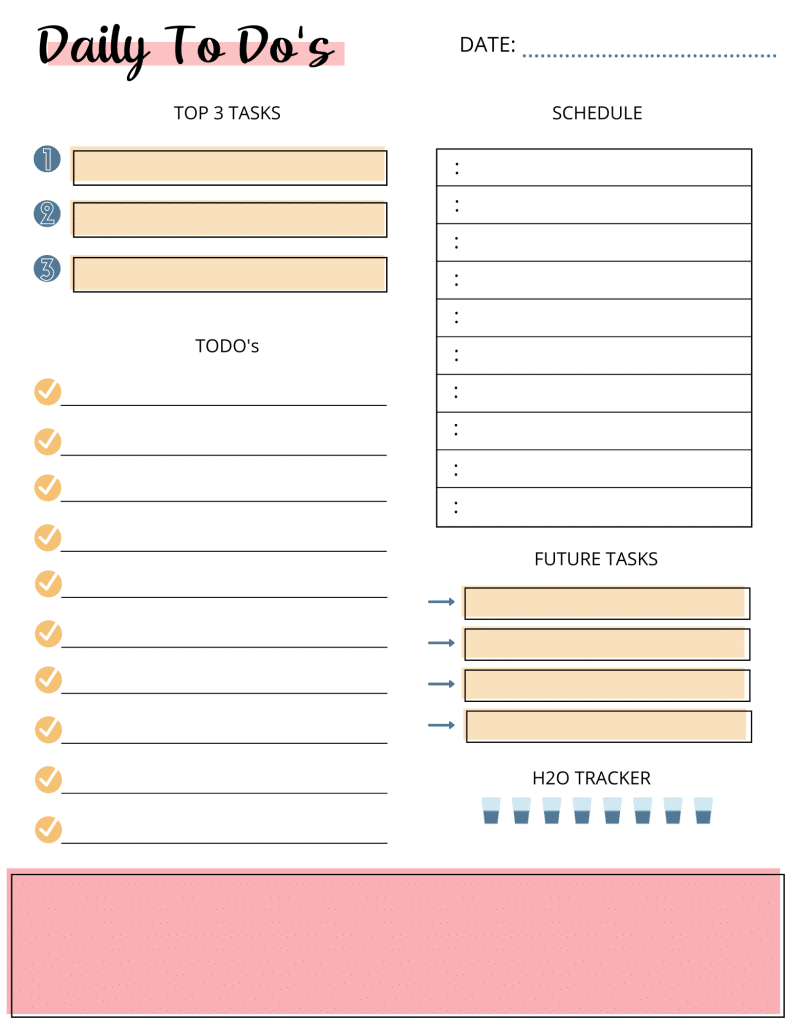 So to hold myself accountable and actually get the things done that I want to accomplish, I started using this to-do list method a while back. Although I may have quite a few to-dos on my list for the day, it helps me to narrow them to the top 3 priorities. Those are the things that MUST get done on that day. The other items on the to-do list are "nice to do," but they may not be essential.
The future tasks section is where you can jot down things that you need to remember for tomorrow or things that you just want to shift to the future sometime instead of doing them today. You can do this with any items that are not crossed off your list yet.
The schedule area is handy for any time-specific appointments that you have throughout the day. I don't usually have time-specific tasks for my work, but I do take the kiddo to his medical appointments, groups, games, practices, etc. This helps me keep an eye on the time schedule for the day to help me prioritize everything else.
And finally, the H2O tracker is just your friendly reminder to stay hydrated. Eight glasses of water are there for you to mark off, but if your goal is double that, just mark a glass off for every two you drink. Easy peasy!
If you'd like to download our to-do list, just click the image above or click the download link below.
Feel free to share it with your (scatterbrained) friends.
Now, before you fill up your to-do list, I need to confess that I'm a big proponent of keeping it simple. An overwhelming list will only set you up for failure, so if yours is a mile long, read these tips on Taming Your To-Do List to help you prioritize your tasks.
More Time Management Posts You'll Love:
3 Tips for Overcoming Procrastination
Why Hitting the Snooze Button is Killing Your Productivity
5 Essential Productivity Apps for Work at Home Moms