You forgot to call and make your son's dentist appointment for the fourth day in a row. And even though you've been super busy all day, you feel like you've accomplished nothing. Isn't that the worst feeling? It usually happens to me when I'm totally unorganized and flying by the seat of my pants. I've found that a solid to-do list helps me stay focused to accomplish more in my day. If you need to buckle down, too, consider this free printable daily to-do list your virtual kick in the pants to get things done.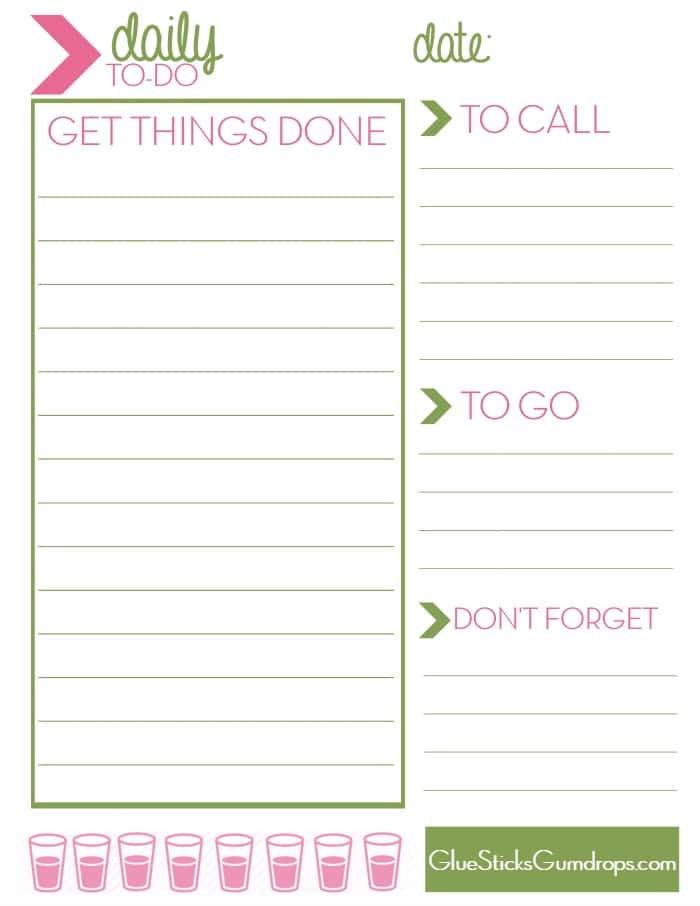 I don't know about you, but every time I tell myself, "I don't need to write that down. I'll remember it!", I'm totally wrong. And it happens at the worst times, too. Why? Because I tell myself I'm too busy to take a few seconds to write something down. But are any of us really to busy to spare a few seconds? Probably not.
So to hold myself accountable and actually get the things done that I want to accomplish, I started using this to-do list method a while back. I actually started out using this to-do list format from Large Families on Purpose. She has to be smart about her time… She has nine lovely kiddos to look after! And while that served me well, I wanted to keep my to-do list in my binder along with my blog worksheets, so I decided to make my own printable version.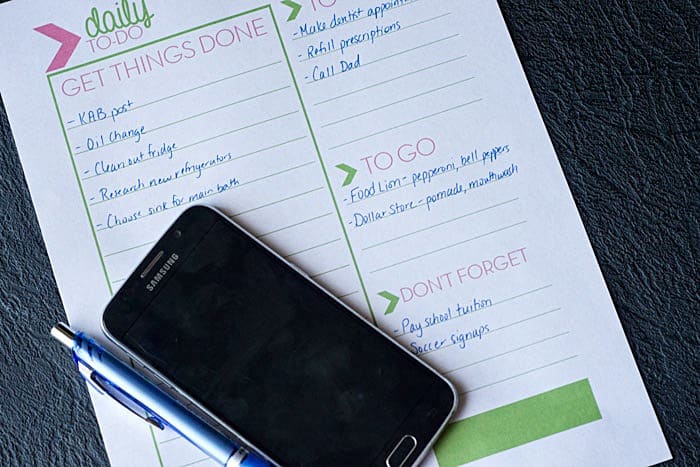 It includes a section for things to do, phone calls to make, places to go and things to remember. I also added those water glasses below the to-do list as a daily reminder to drink at least 8 glasses of water. I've been successful for more than a week now, so I'm already starting to form good habits thanks to the handy dandy printable to-do list.
If you'd like to download our to-do list, just click the image above or click the download link below.
Feel free to share it with your (scatterbrained) friends.
Now, before you fill up your to-do list, I need to confess that I'm a big proponent of keeping it simple. An overwhelming list will only set you up for failure, so if yours is a mile long, read these tips on Taming Your To-Do List to help you prioritize your tasks.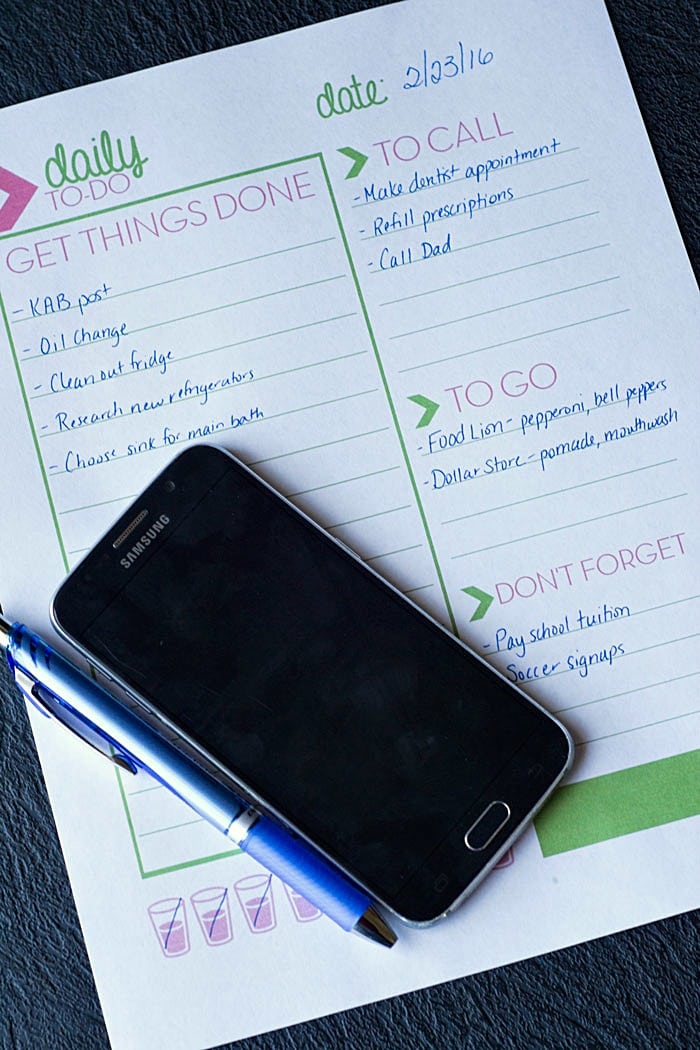 More Time Management Posts You'll Love:
3 Tips for Overcoming Procrastination
Why Hitting the Snooze Button is Killing Your Productivity
5 Essential Productivity Apps for Work at Home Moms