With February just around the corner, it's time to start planning those cute classroom treats and Valentine's Day snacks for kids. We have lots of simple, creative ideas to make your kids' breakfasts and lunches look adorable and filled with love, and we've even included some printable lunchbox notes for Valentine's Day as well.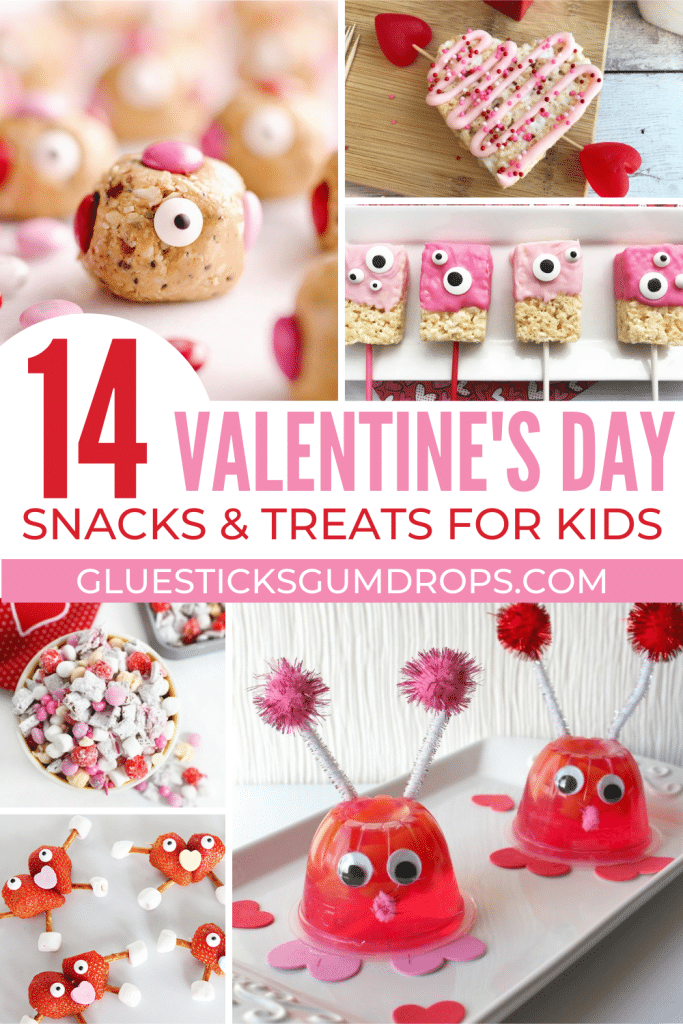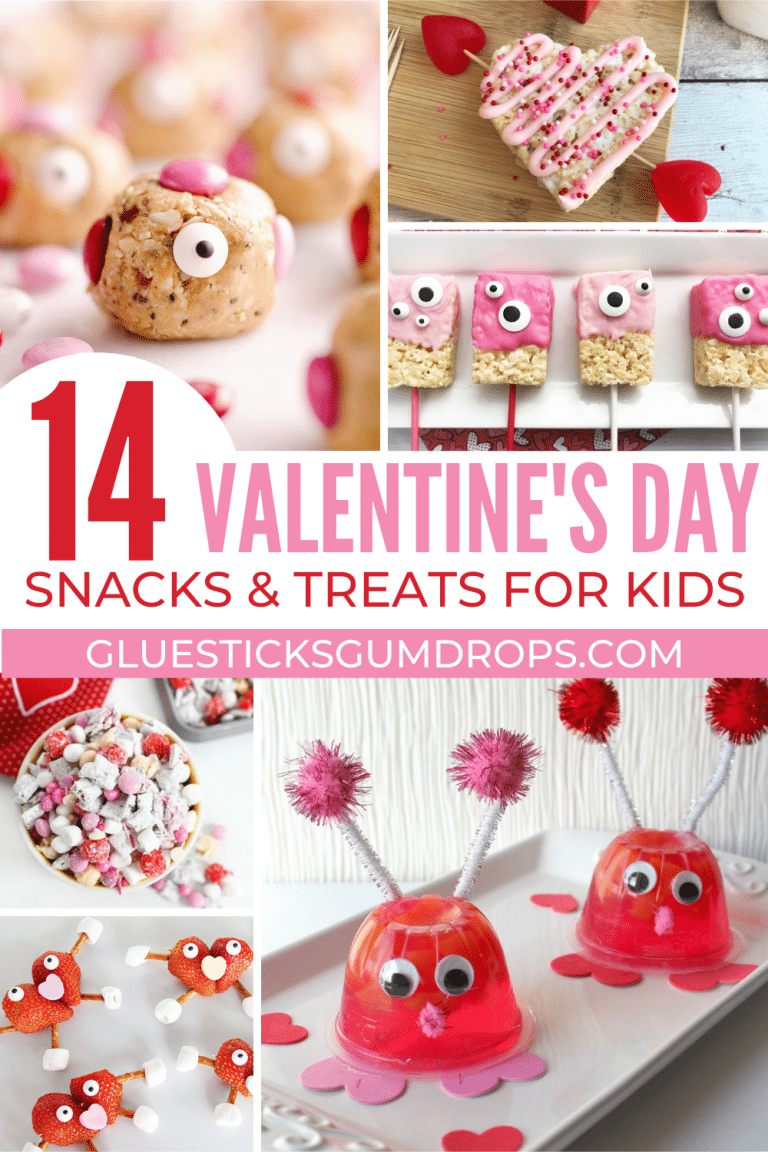 Cute Valentine's Day Snacks for Kids
Easy Valentine's Day Treats for School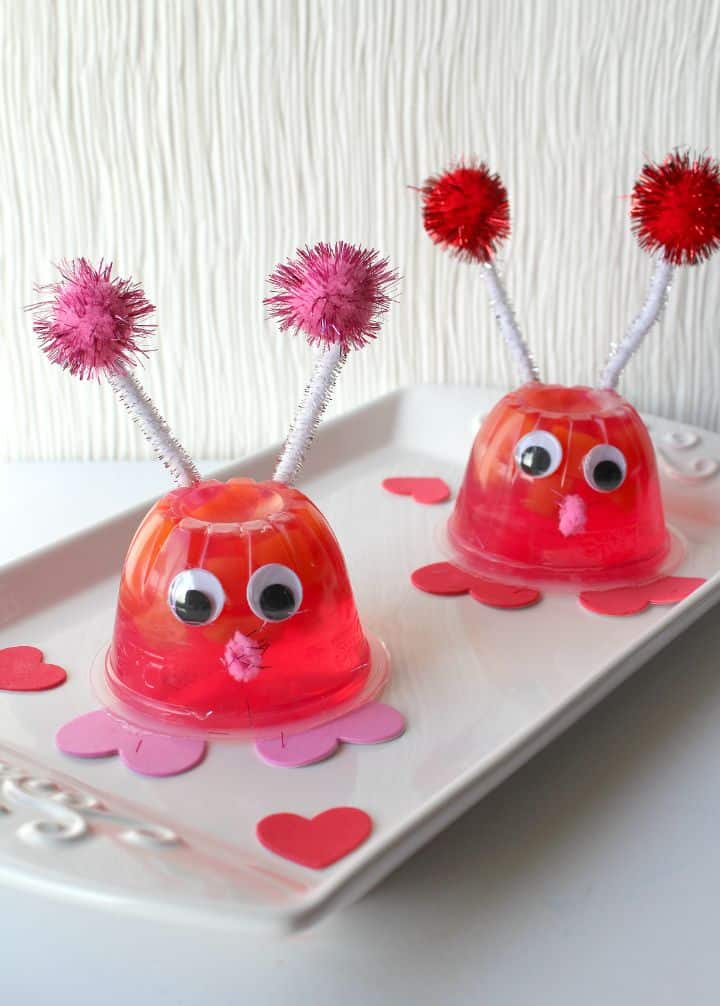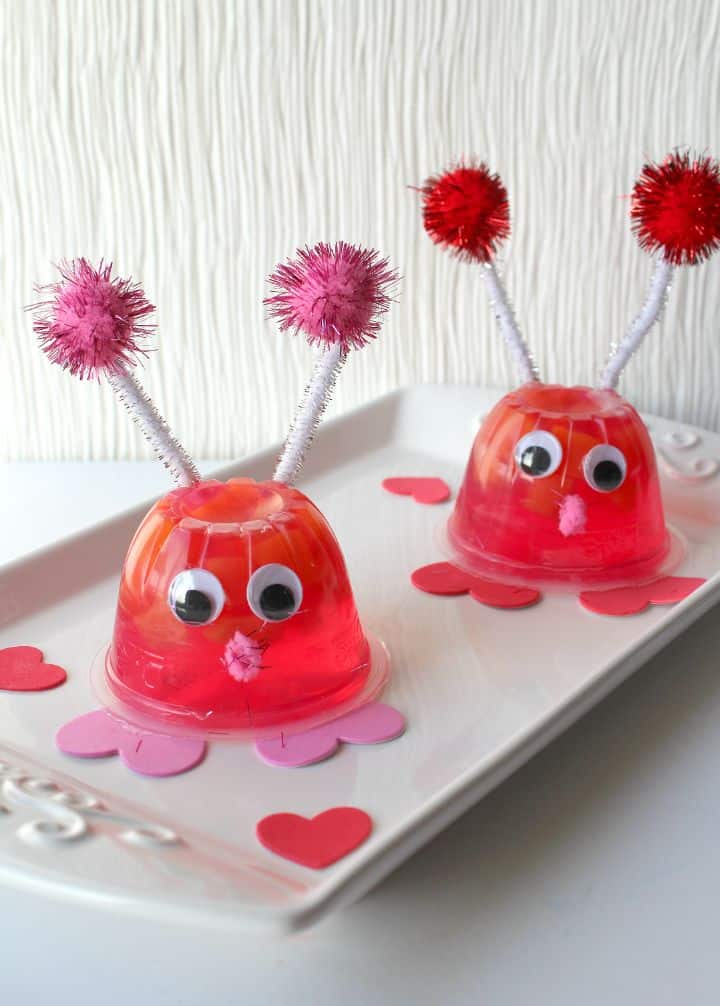 Let's kick things off with our sweet Love Bug Jello Cups! These are so easy to put together for the kids' lunches or as a classroom treat. The kids can help you assemble them! With their heart-shaped feet and adorable antennae, they're sure to be a big hit.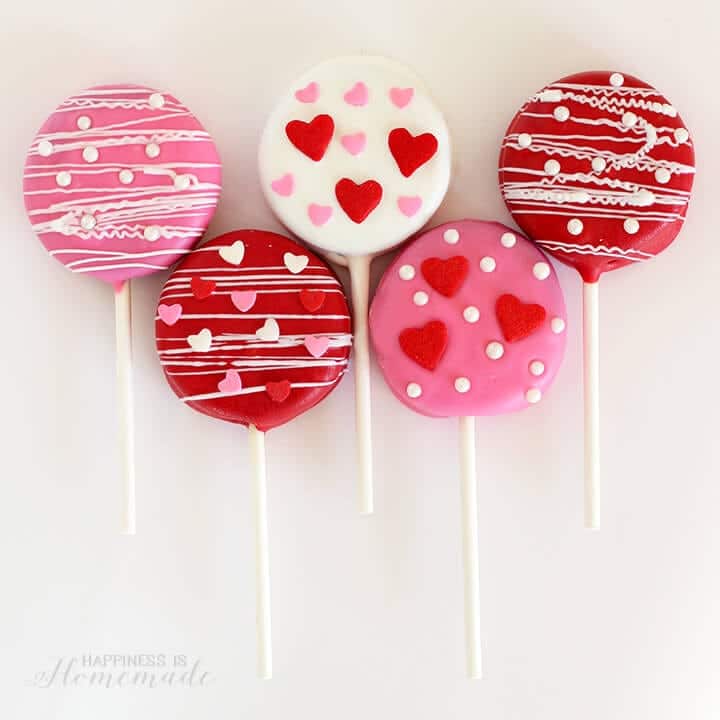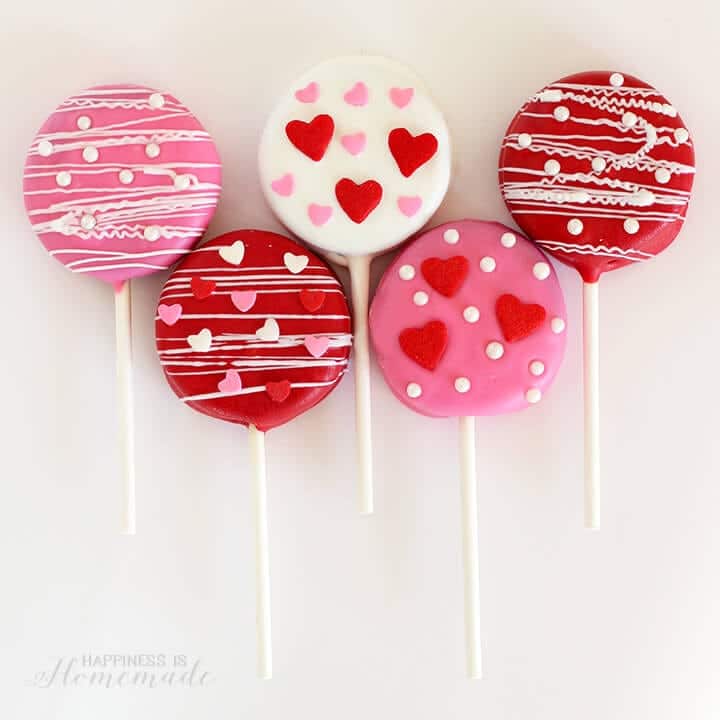 Make some Valentine's Day Oreo Pops to give to the teachers and students. The tutorial from Happiness is Homemade offers many different ways to decorate them so that each one will look special and unique.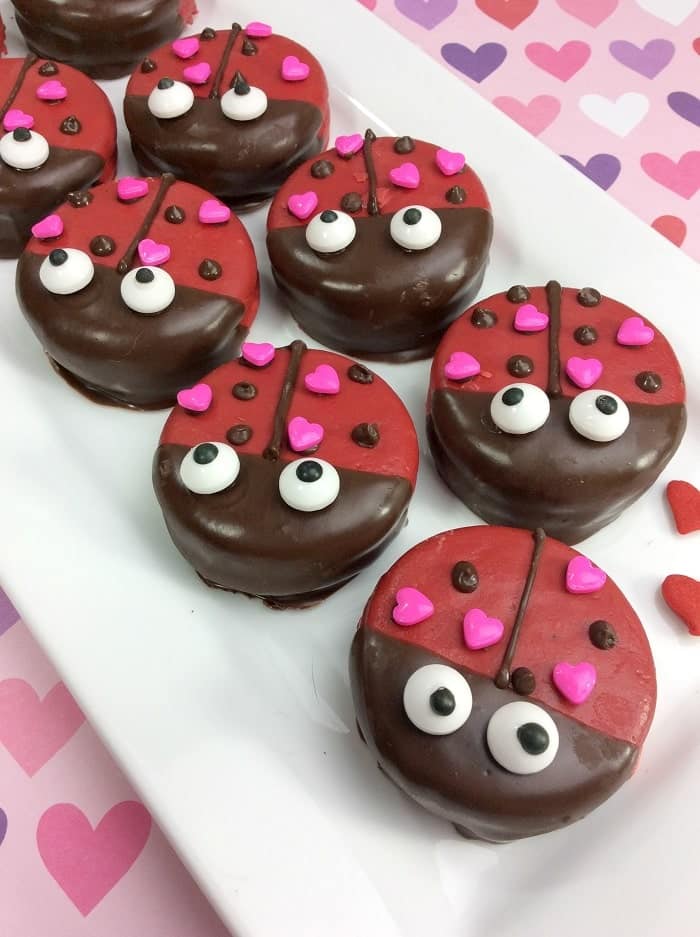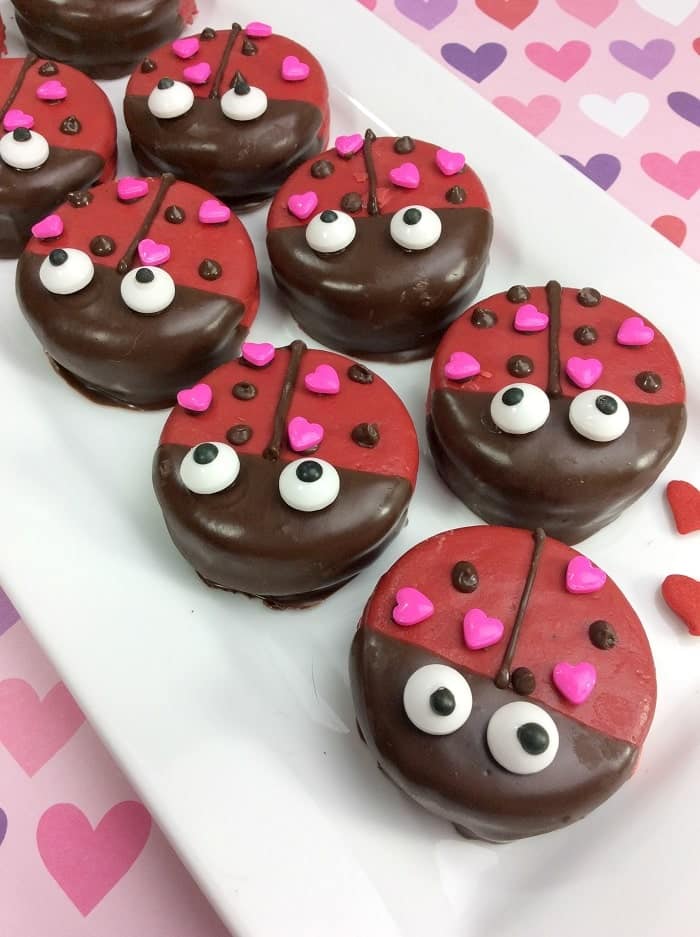 These Ladybug Oreo Treats from For Modern Kids are another fun option using Oreos. These little lovebugs would be cute for a baby shower in February, too!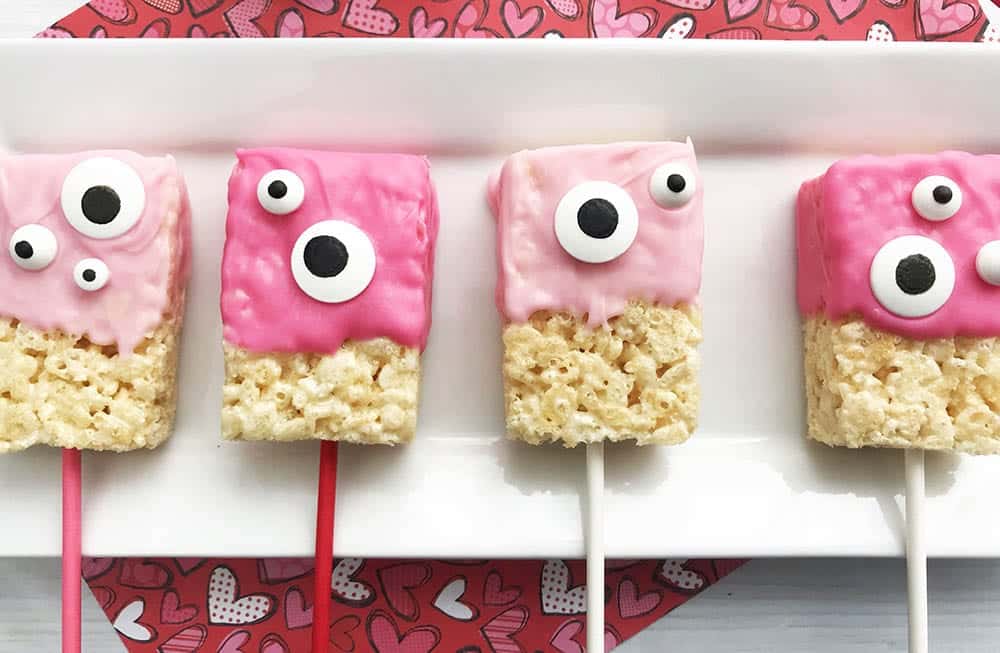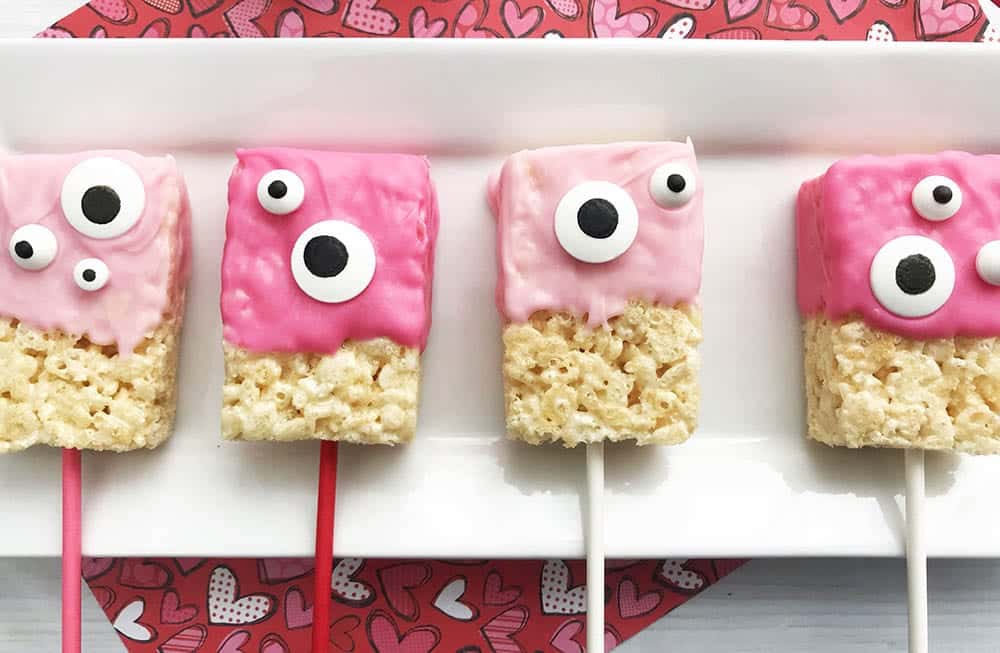 If you're not sure you can pull off the neat and tidy look, these Chocolate Dipped Monster Valentine Rice Krispie Treats from Shrimp Salad Circus are a great alternative that'll look terrific even if the chocolate isn't perfectly dipped and shaped.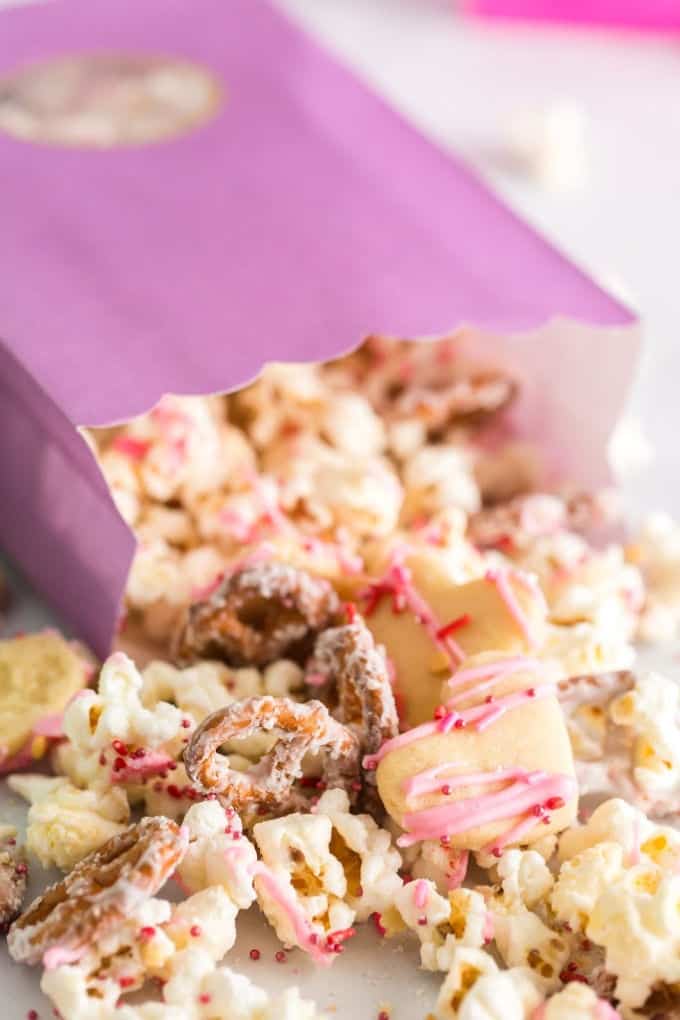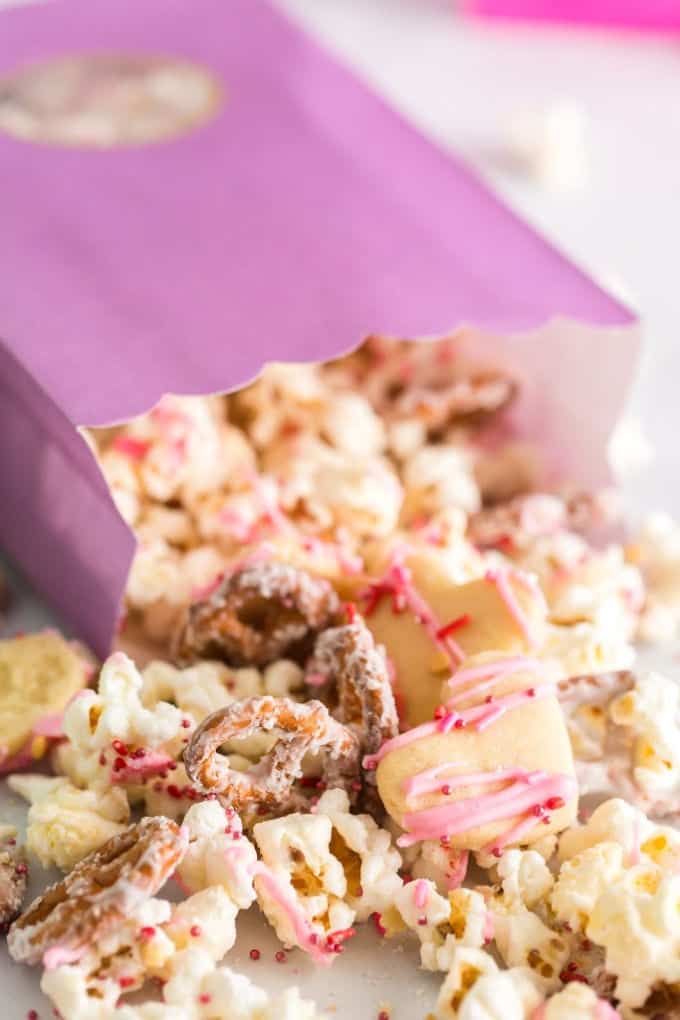 Fill treat bags with this crunchy and sweet Sugar Cookie Popcorn Snack Mix from Princess Pinky Girl. The recipe makes enough to fill about 20 treat bags, which should take care of the entire classroom!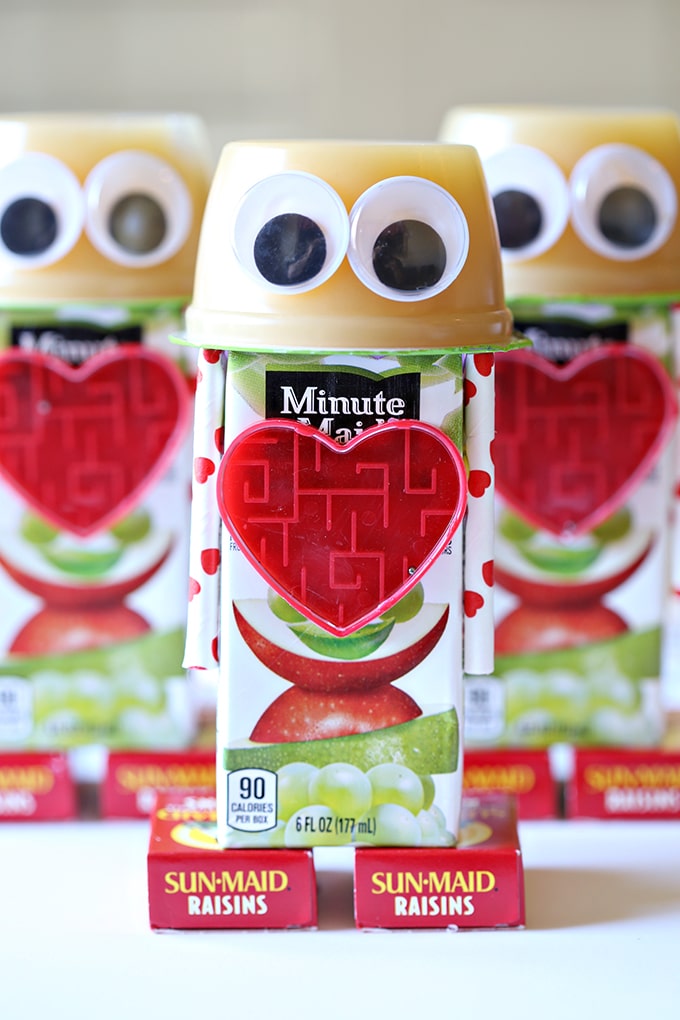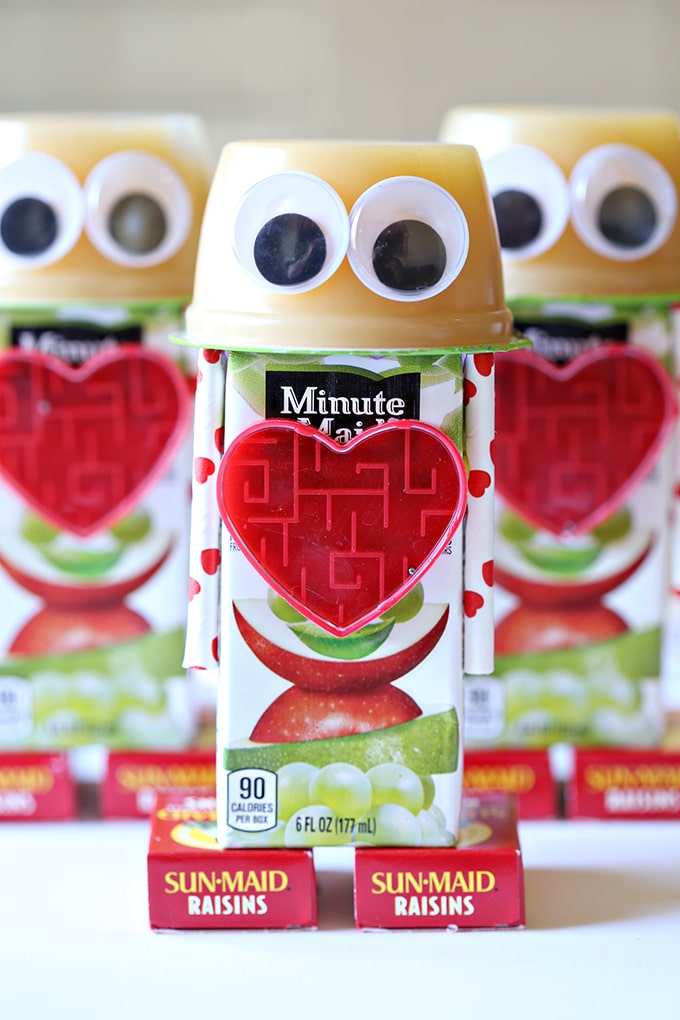 Who doesn't love robots? Kids will have a blast unpacking this Robot Valentine's Day Snack from See Vanessa Craft to enjoy the raisins, applesauce, and juice. That's a fun and healthy idea.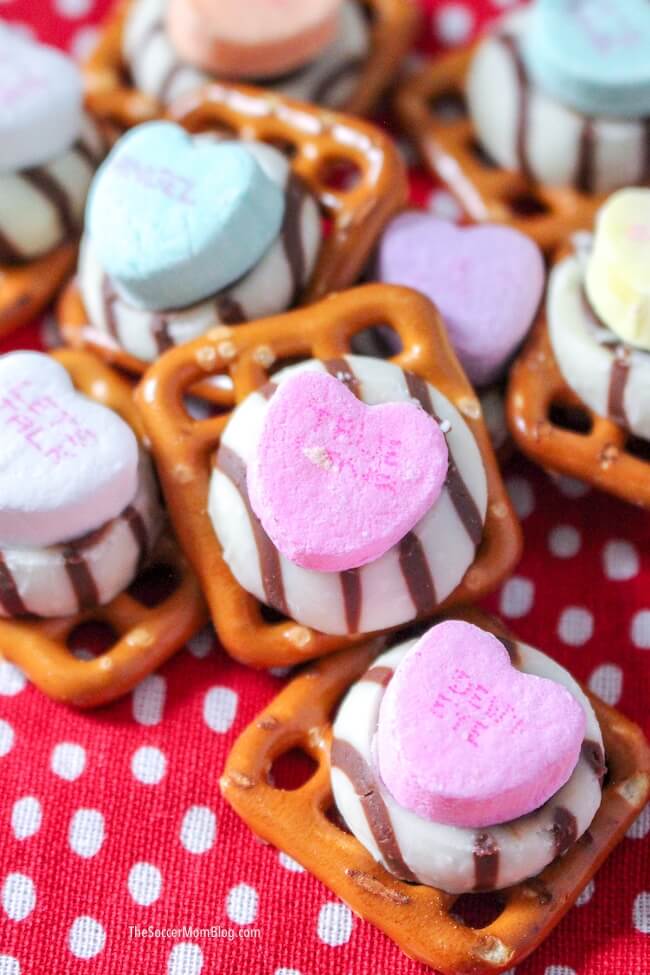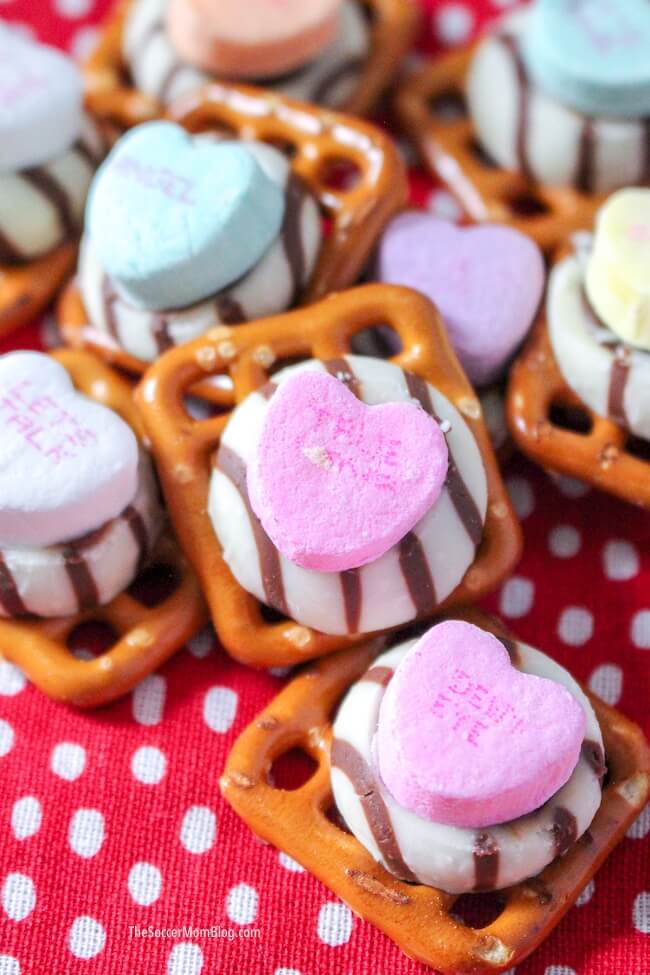 These Valentine Pretzel Treats from The Soccer Mom Blog are a yummy idea for the treat bags or as a homemade teacher gift. They're made with pretzels, Hershey's Kisses, and Conversation Hearts. It sounds like a winning combination!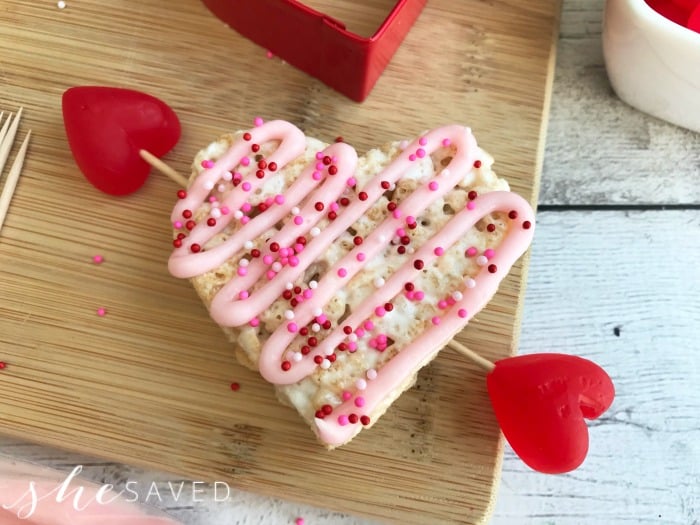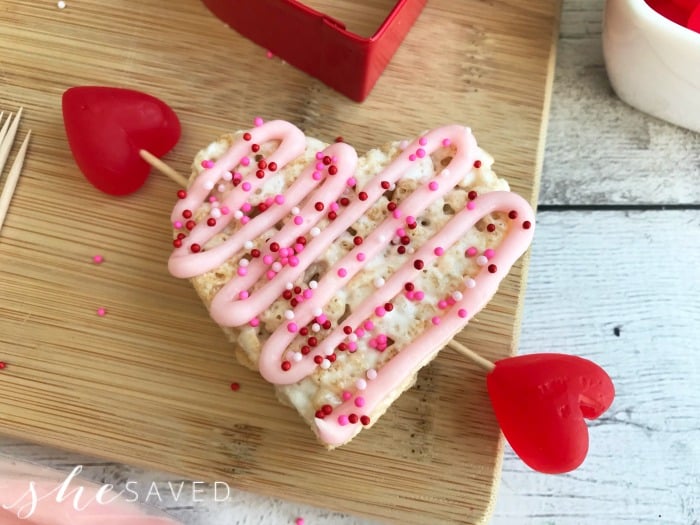 How darling are these Rice Krispie Hearts from She Saved? The gummy heart arrows through the heart really make it look polished. It'll make a wonderful homemade treat for kids and adults alike.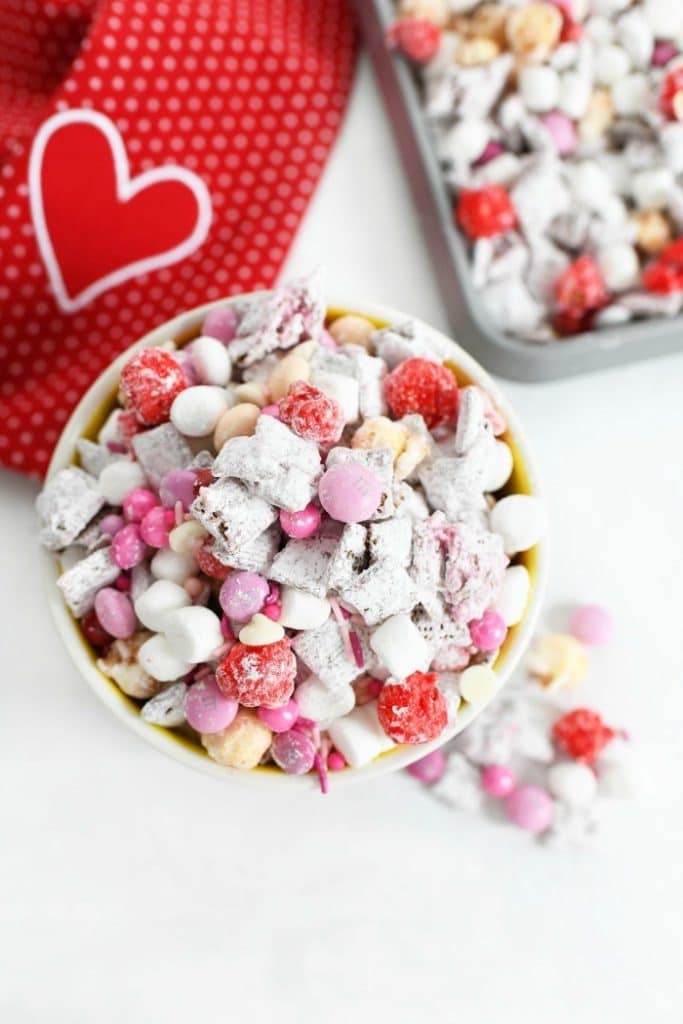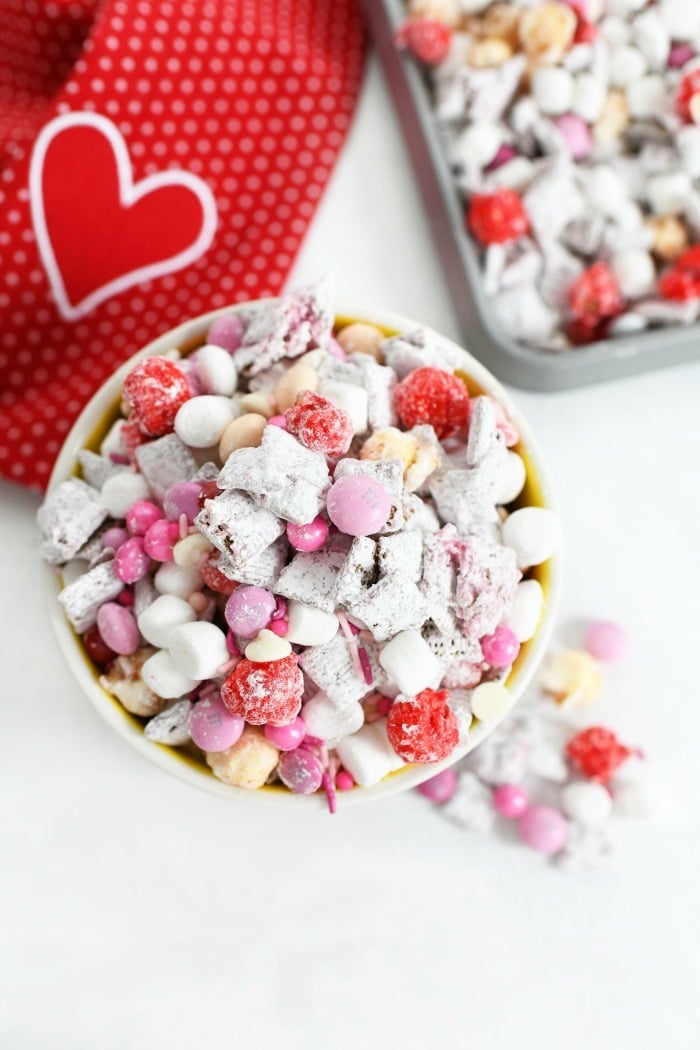 This Cupid Crunch from Sizzling Eats is another yummy and easy option to pour into treat bags for the entire class. It is your typical Chex snack mix with a Valentine's Day spin using pink and red candies, plenty of marshmallows, and white chocolate chips.
More Valentine Food Ideas for Kids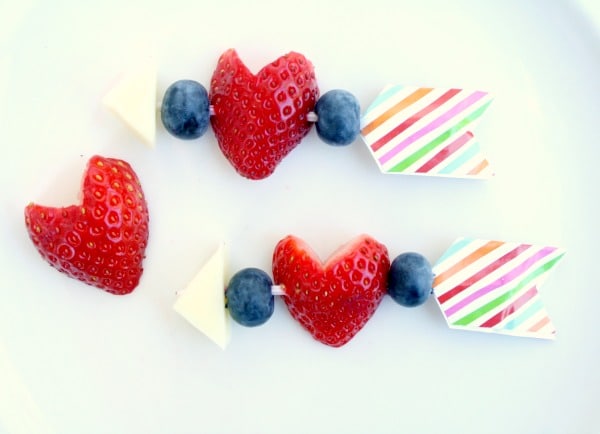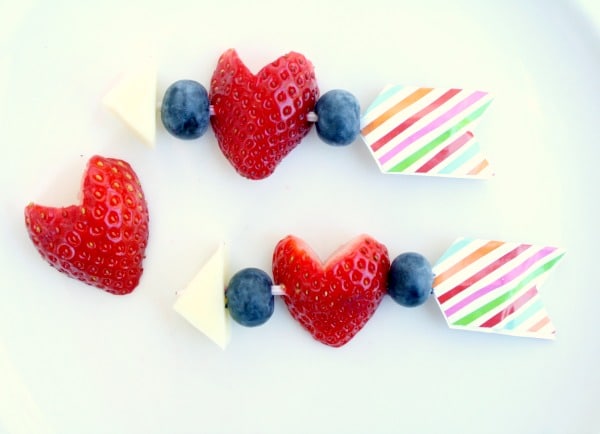 These Fruit and Cheese Arrows from Fantastic Fun and Learning should hold up well in the lunchbox and will be a cute surprise at lunchtime.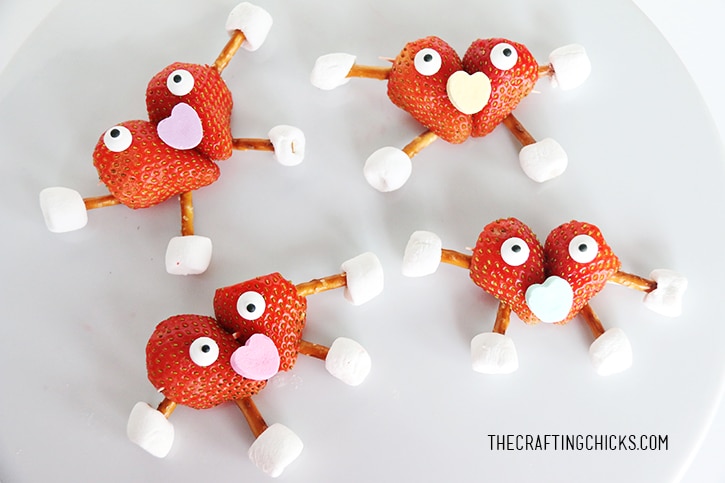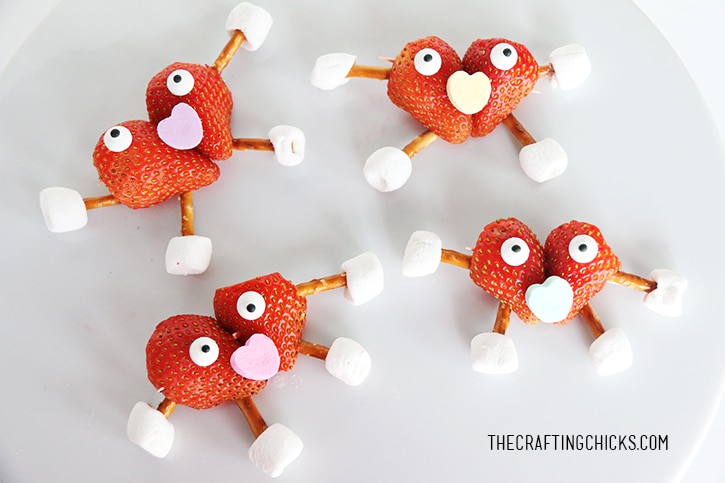 How silly and fun is this Strawberry Heart Man Snack from The Crafting Chicks? All you need are strawberries, pretzel sticks, mini marshmallows, candy eyes, and Conversation Hearts to put them together.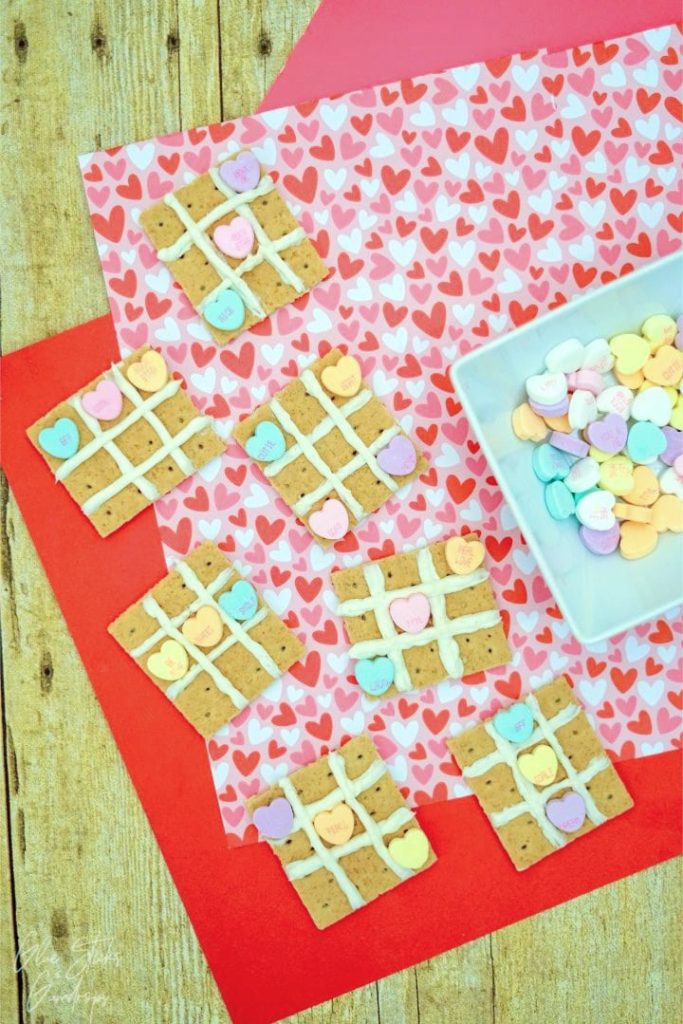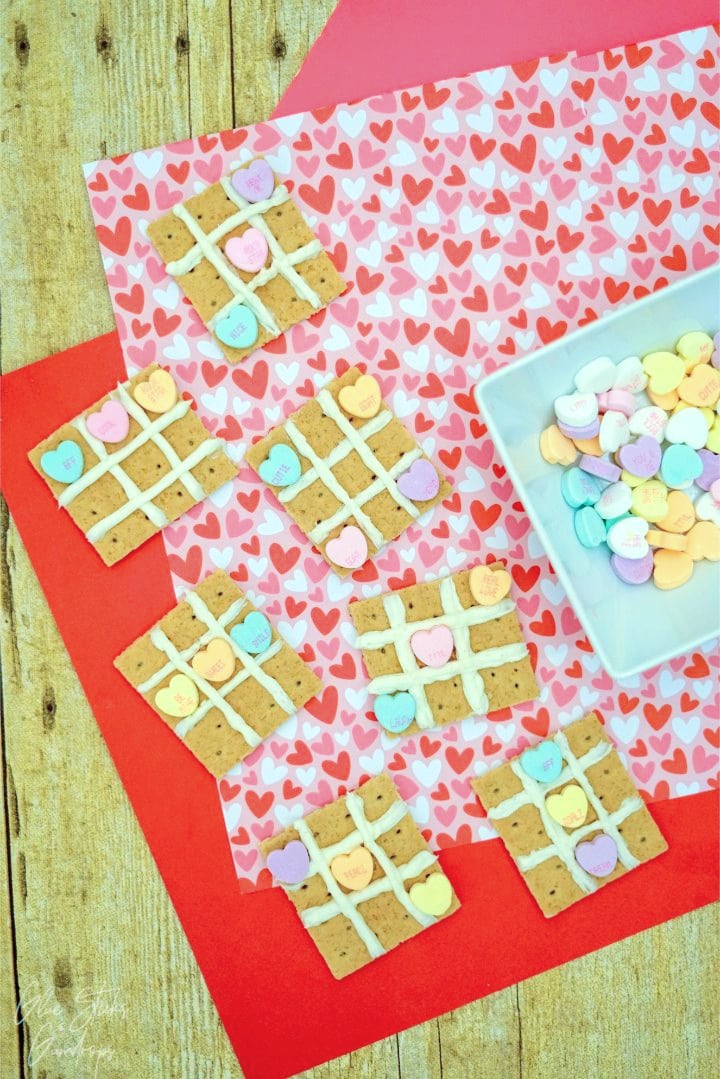 For a fun treat at home, try our Tic Tac Toe Valentine's Day Snack. Your kids can play Tic Tac Toe with each other while they enjoy a fun snack of graham crackers and Conversation Hearts. It may not be the healthiest snack, but it sure is a fun one!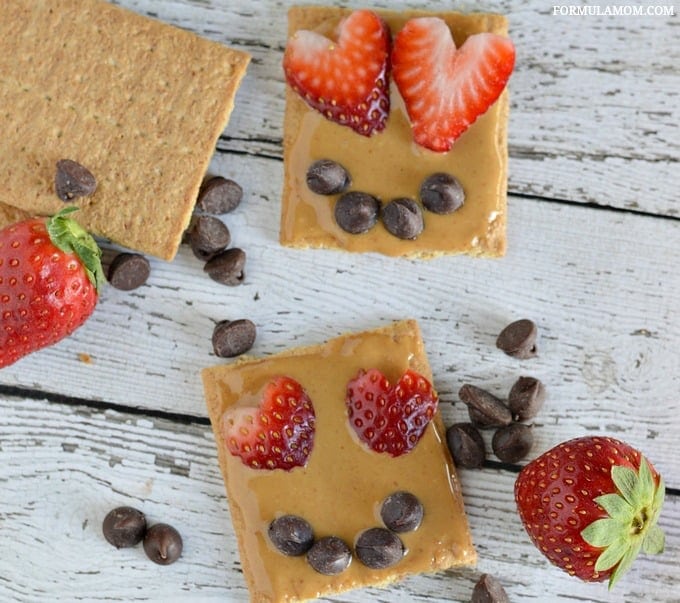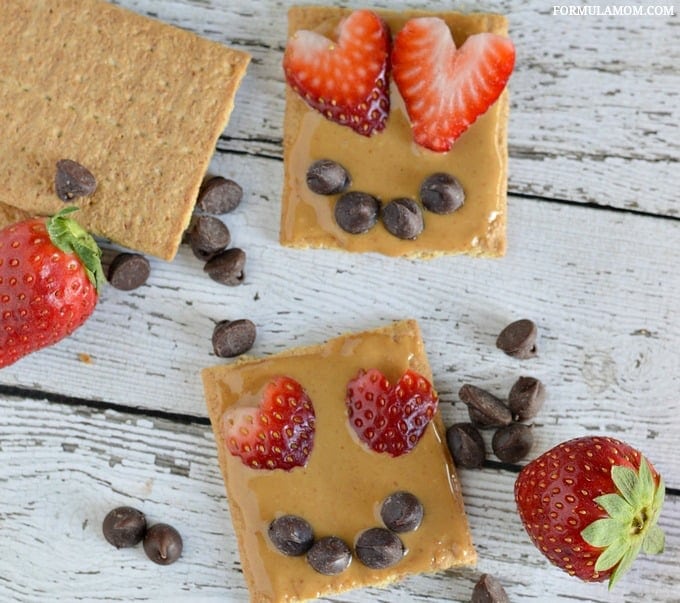 This Graham Cracker Smile Treat from The Simple Parent is a healthier choice with good-for-you fruit and peanut butter on top of a graham cracker along with a few chocolate chips.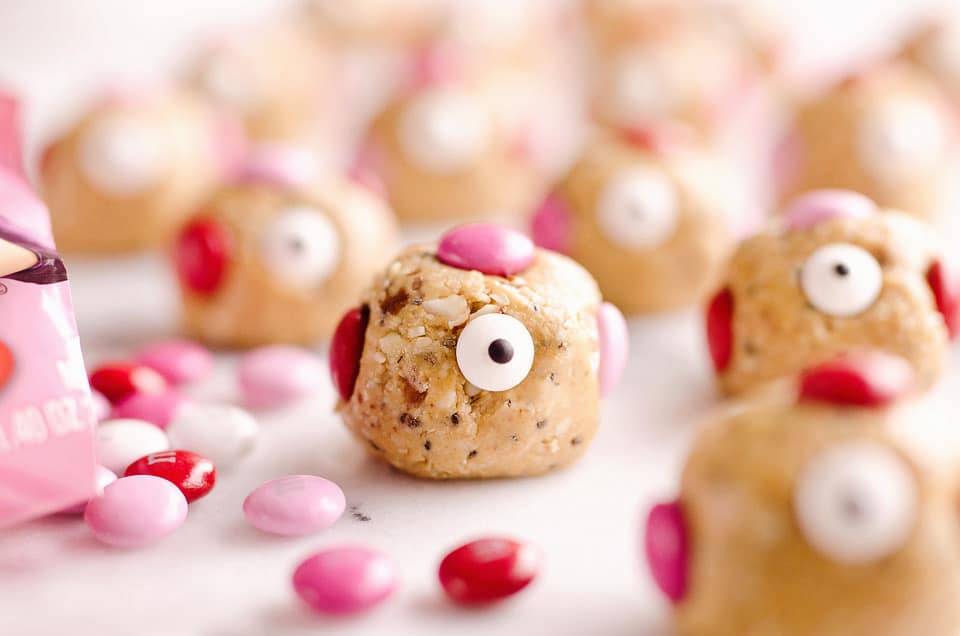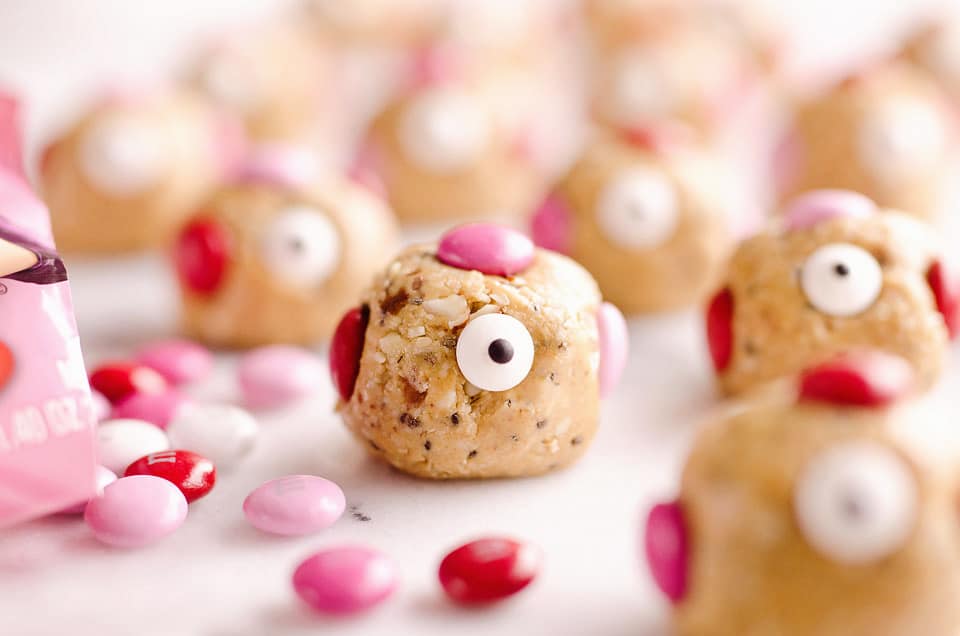 Who wouldn't love these Love Monster Energy Bites from The Creative Bite? Add them to your kids' lunchboxes or make a batch as a classroom treat if homemade treats are allowed. These are made with peanut butter, so be mindful of any allergies if sharing with others.
Would you like some Valentine's Day lunchbox notes to include in your child's lunch during February? These punny little images are sure to put smiles on their faces. Just click the picture below to download!