Inside: Are you looking for a fun and easy Valentine's Day snack for kids? Make these tic tac toe graham crackers! They're easy to put together and so fun to eat and play with. Yes, sometimes it's okay to play with your food!
When it comes to Valentine snacks, we're all about FUN and EASY, like our Valentine's Day candy bark recipe. These tic tac toe snacks are even easier, and they make a fun classroom snack if your child's school allows homemade foods to be brought in. You can prep the graham crackers ahead of time for parties, and then just hand everyone a little baggie of conversation hearts when you hand out the graham cracker tic tac toe boards.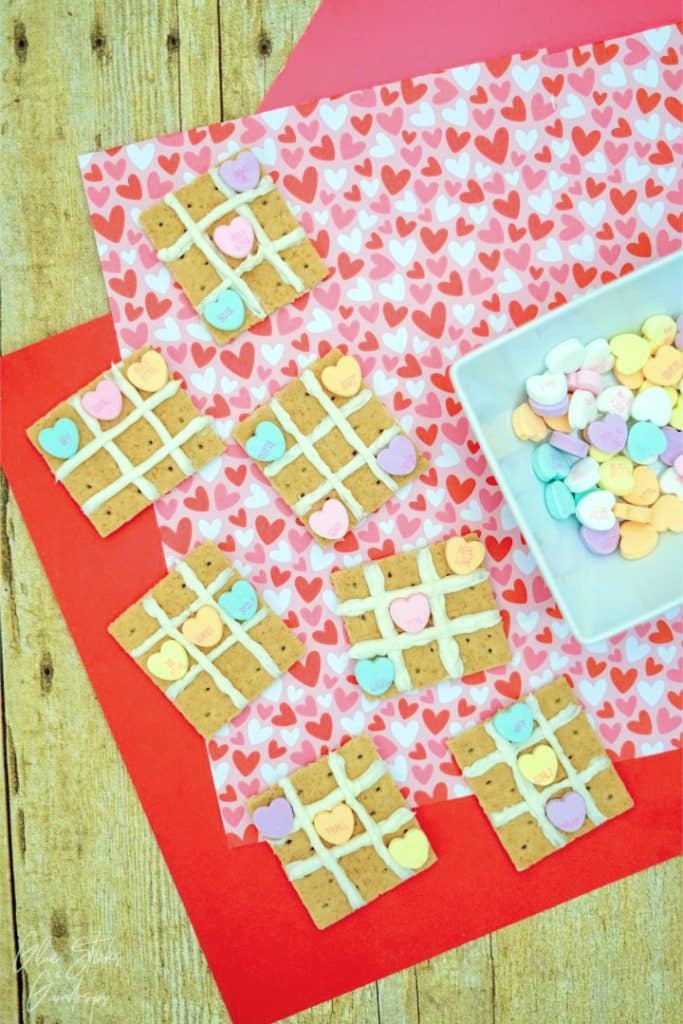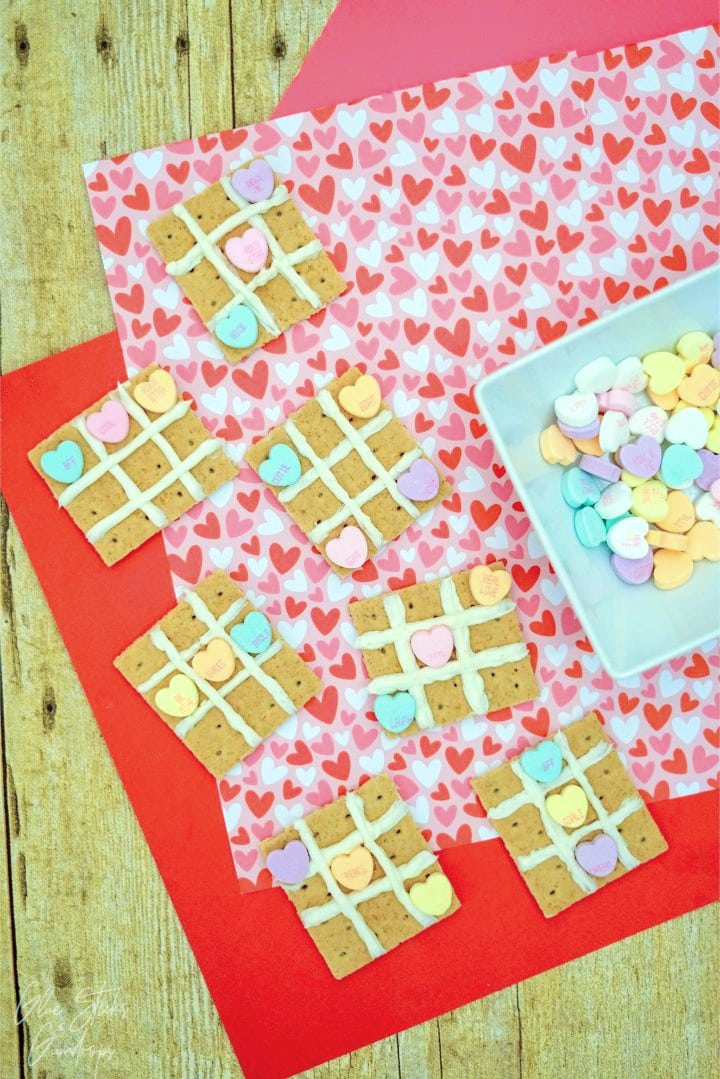 How to Make Tic Tac Toe Valentine Snacks
Let's take a look at how to put these yummy little treats together. Let the kids in on the fun, too. They'll enjoy making the tic tac toe boards with you! And if you're not a fan of conversation hearts, you could always use wrapped Hershey's kisses in different colors, gummy bears, or some other small candy that you prefer.
Although we love them, we get that not everyone loves Conversation hearts!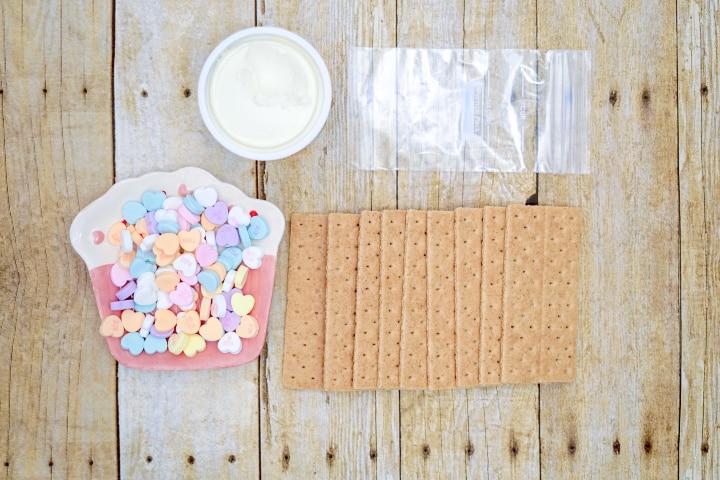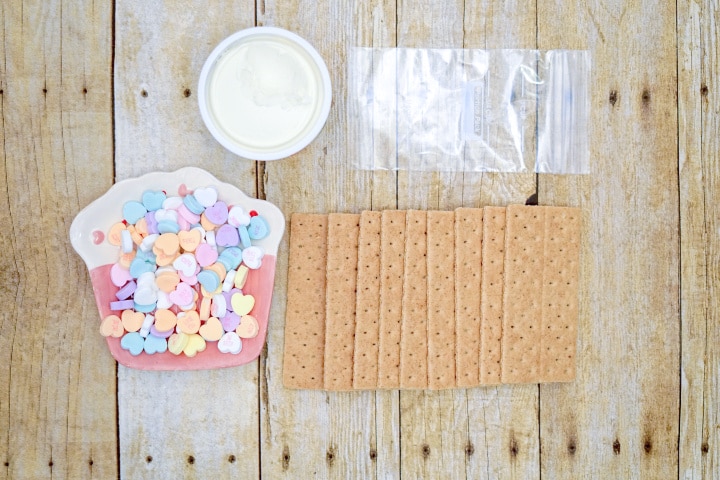 Supplies for the Valentine's Day Tic Tac Toe Snack
• Graham Crackers
• White Frosting
• Baggie or Piping Bag
• Candy Hearts
1. Break the graham crackers into squares. Each square will be a playing board.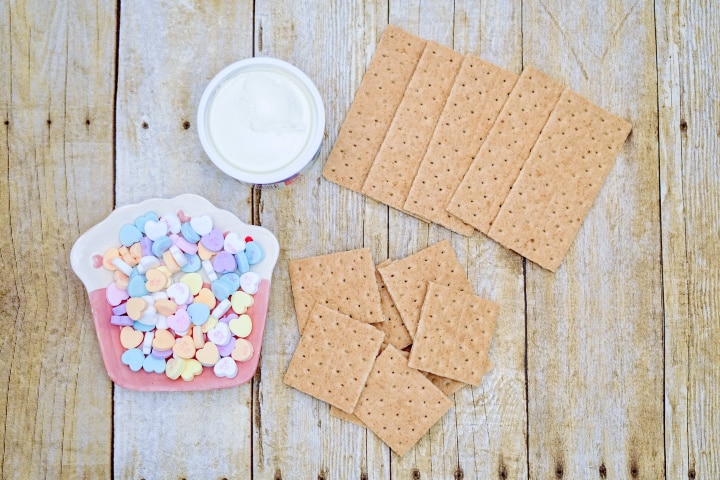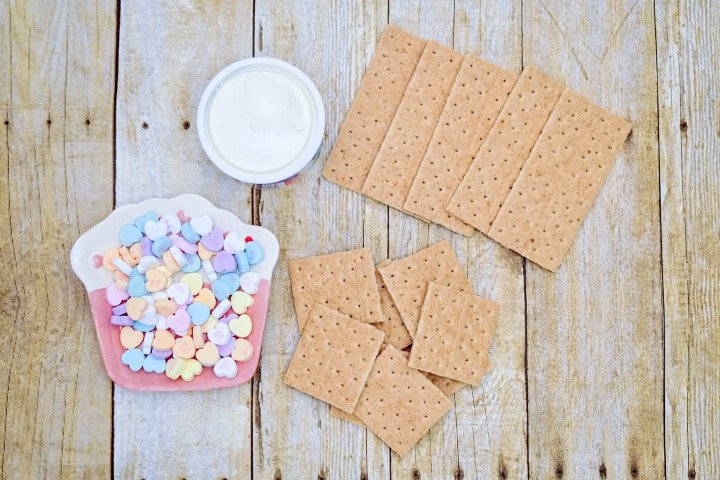 2. Pour white frosting into a baggie/piping bag. If you're using a baggie, snip the corner of the bag.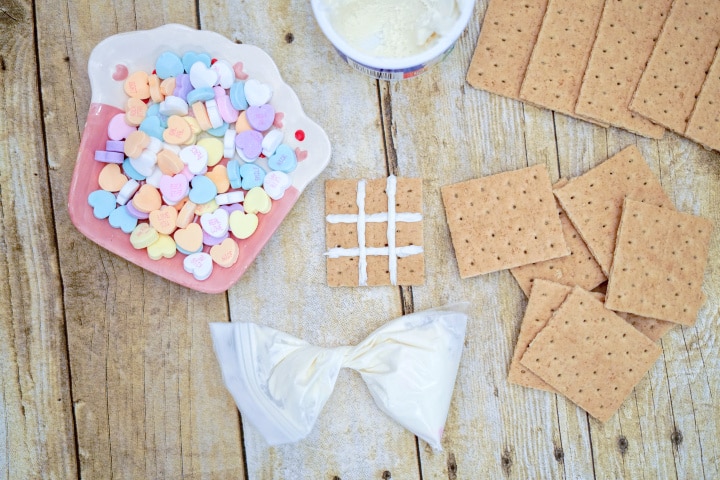 3. Use the frosting to create a tic tac toe board on each graham cracker square.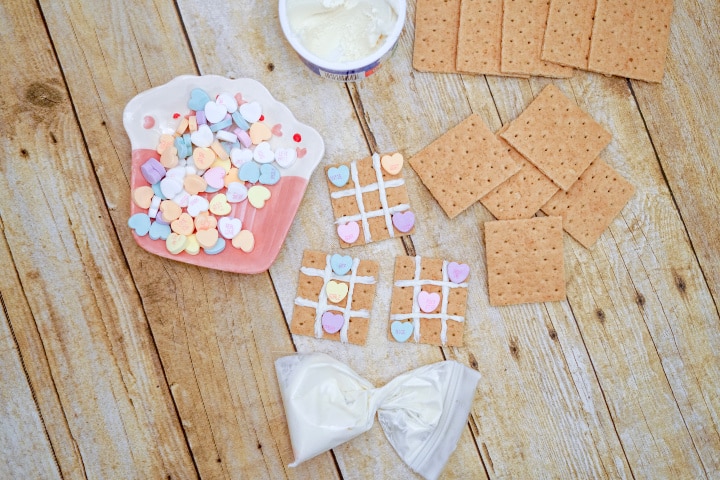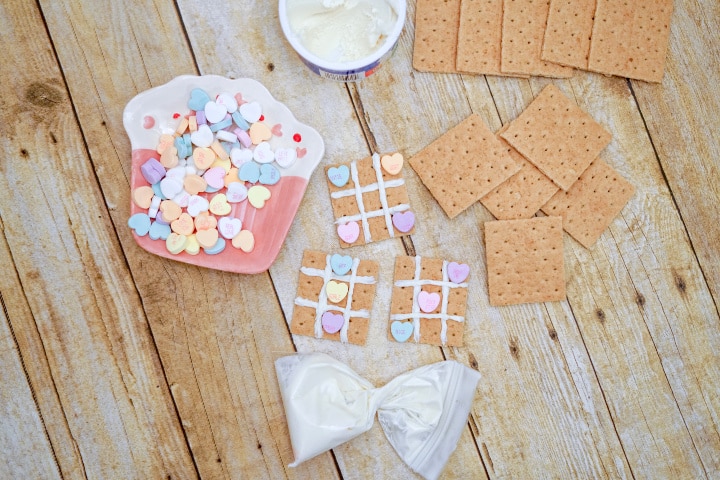 4. Use the candy hearts to play Valentine's tic tac toe!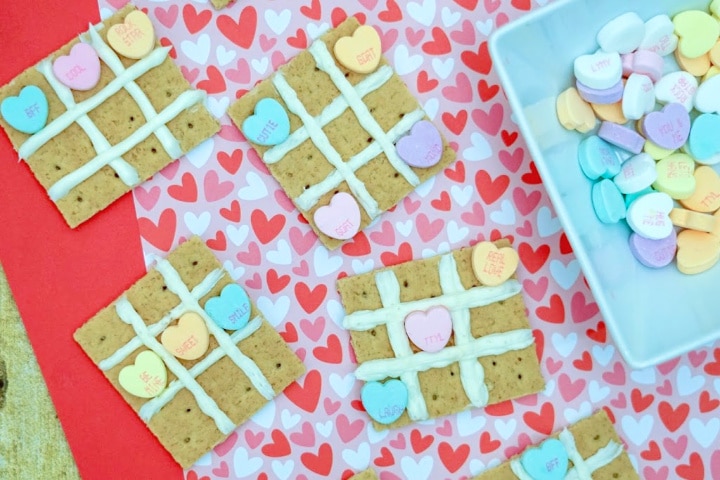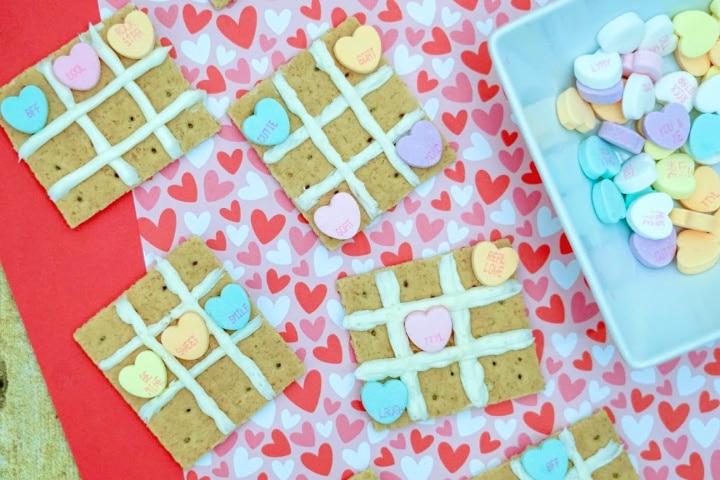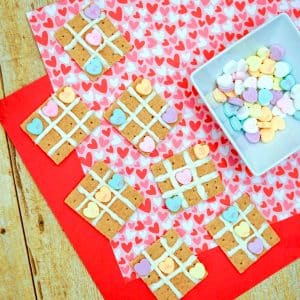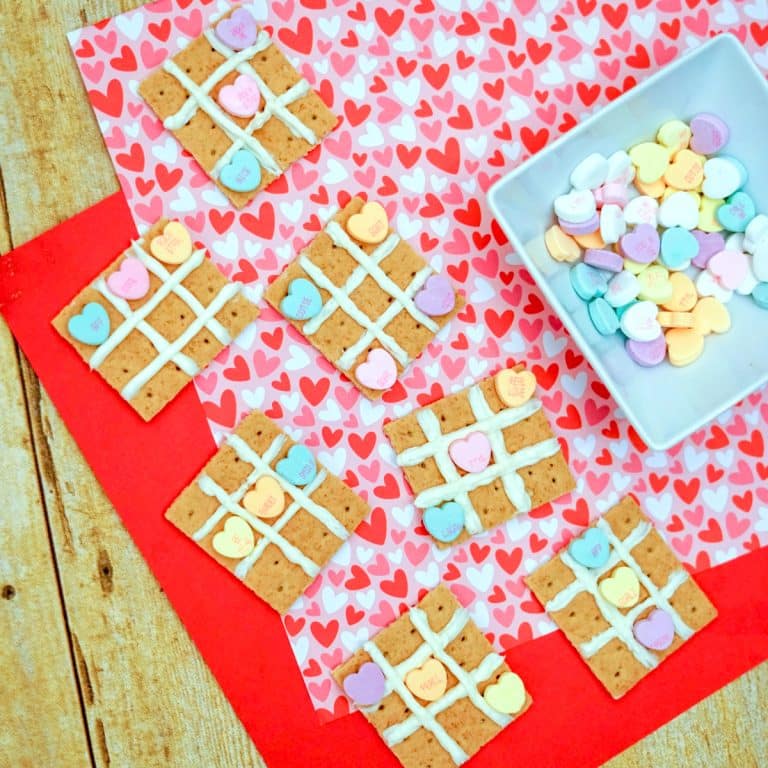 Valentine's Tic Tac Toe
These tic tac toe Valentine's Day snacks are the perfect treat to make for the kids on February 14th. It combines the fun of a game and a snack in one!
Ingredients
Graham Crackers

White Frosting

Candy Hearts
Instructions
Break Graham Crackers into squares.

Pour white frosting into a baggie/piping bag. Snip corner if using a baggie.

Use the frosting to create a tic tac toe board.

Use the candy hearts to play valentine's tic tac toe!
Of course, you should use your own discretion regarding whether or not to let your kids play with each other's game pieces. February is still the season of colds and whatnot, so if any of your children are sick, just let them play with their own boards. Hand washing is always encouraged before eating!
See more Valentine's Day snacks!
Want a healthier Valentine's Day dessert? Try the bread and peanut butter tic tac toe from Our Kid Things!