Want to get something nice but useful for the law enforcement officer in your life? You've come to the right place! Here are 13 gift ideas for cops that are tried and tested – items that my husband (a law enforcement officer himself) says he can't live without. Whether you're looking for a police academy graduation gift, a birthday gift or something for the holidays, you'll find a great idea here.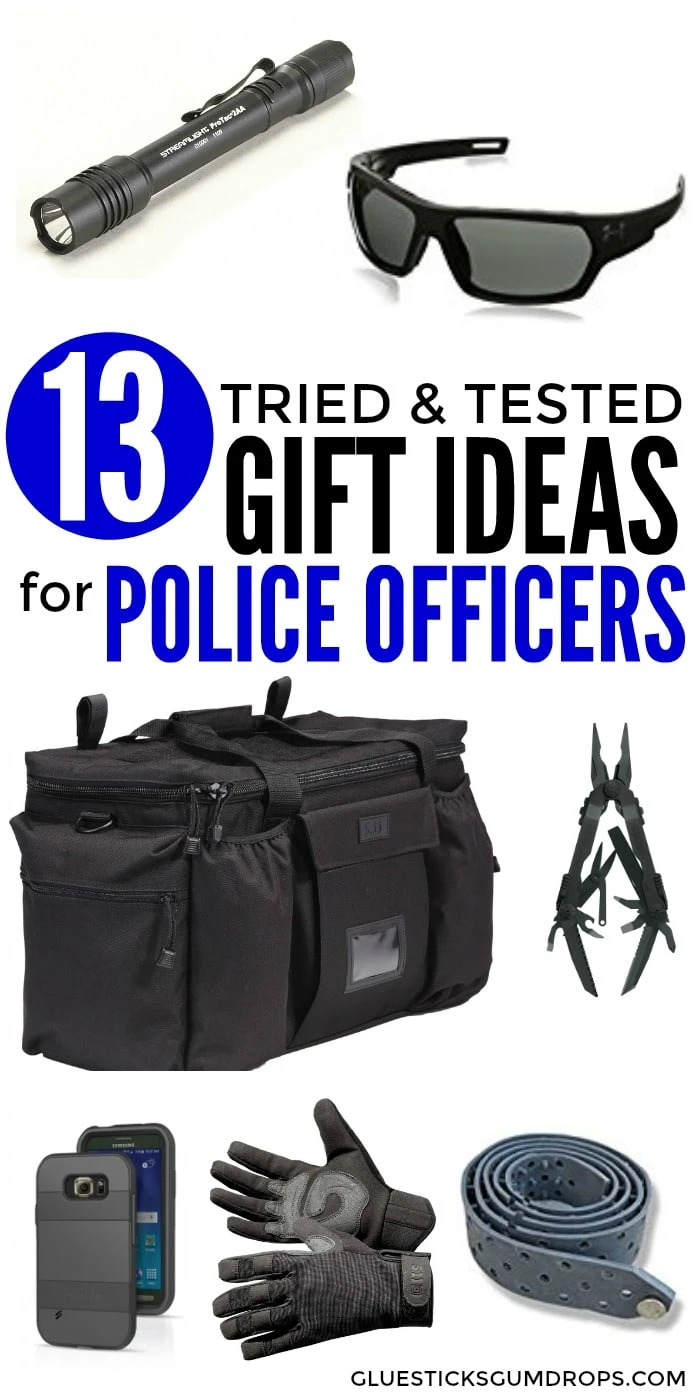 This post contains affiliate links.
Police Officer Gift Ideas
When my husband graduated from the police academy in what seems forever ago now, I remember being totally stuck for gift ideas. I came across lots of lists, but the truth is, you don't really know what you need until you've done the job for a while. Even with recommendations from more seasoned cops, what works for one guy or gal may not work for you. You have to find what you're comfortable in, which brand you trust as reliable ones, and which tools you just work with the best.
All of the products in this list are either products that my husband personally owns, or he has tried them out and they're on his own wishlist. With Christmas just around the corner, I hope to mark a few of these off for him!
Now, he's not tied down to a particular brand for most things; he simply looks at the best price from a handful of brands he trusts. And keep in mind that he's a patrolman — if your friend/spouse/relative works in a different department, these may or may not be useful to them.
My husband says that the essentials are:
A patrol bag/seat organizer
A good flashlight that'll fit in your pocket
A shirt stay (no one likes an unkempt uniform shirt)
A pair of gloves for shooting, driving, searching, etc.
A deployment bag for large gear
Ballistic glasses for the range
5.11 Cool tees to wear under the uniform shirt – (He seriously lives in these things. He wears one every single day.)
SiriusXM radio – (Okay… this isn't an essential, but if your department doesn't mind, it's nice to have on those slow nights)
Binoculars
A good multi-tool
A non-serrated knife
Ear protection for the range
A rugged phone case
To find out more about each item or to buy it, just click the pictures below.
Tried and Tested Gift Ideas for Cops
Do you work in law enforcement? Know someone who does? What would you add to this list?