Cranberries just don't get the credit they deserve. Many of us pull them out for Thanksgiving and Christmas because, well, you can't have a turkey without cranberry sauce, but what then? Do we forget about them for the rest of the season? Heck, no! Let's make a healthy, fruity breakfast or snack. This cranberry apple parfait combines the delicious flavors of cranberry sauce, cinnamon apples, yogurt and granola for a yummy treat.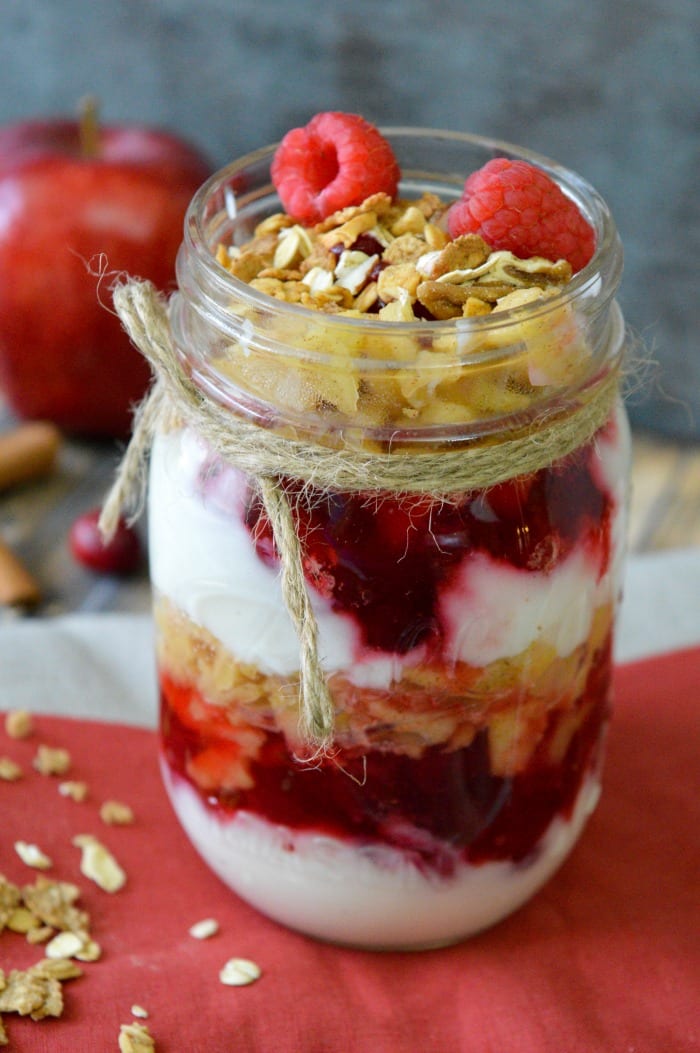 First, I just want to say that you don't have to go with homemade everything to make this parfait. When you're in a rush, just use apple pie filling and cranberry sauce from the store. Easy peasy.
Cranberry Apple Parfait
(Makes 1 pint)
Ingredients:
1 cup of vanilla yogurt
1 cup of cranberry sauce
1 cup of apple cinnamon mixture
1-2 tablespoons of cinnamon apple muesli or granola
Fresh raspberries (or fruit of choice)
Directions:
In a mason jar or cup, add in ½ cup of yogurt, ½ cup of cranberry sauce, ½ cup of cinnamon apples, and repeat. Top with muesli and fruit.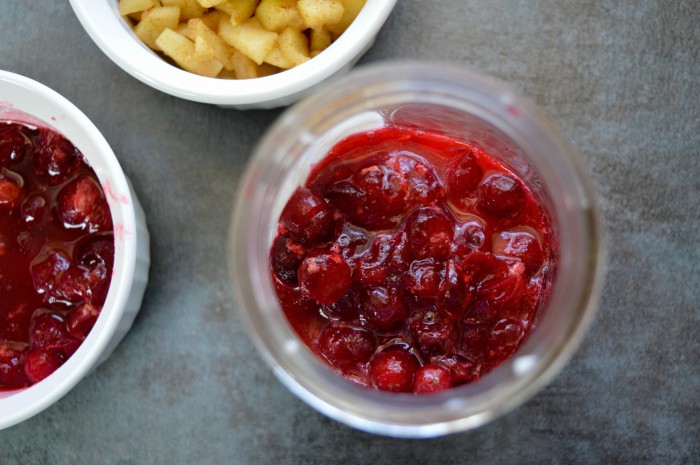 Cranberry Sauce Recipe
Ingredients:
¾ cup of orange juice, pulp free
¼ cup of water
1 cup of sugar
1/8 teaspoon of cinnamon
12oz package of fresh cranberries, rinsed and stems removed
Directions:
1. In a large pan, bring water, orange juice and sugar to a boil. Add in cranberries and cinnamon, continue to boil for 5-7 minutes. Stirring occasionally. Once cranberries have all opened, remove from heat and chill covered for three hours. (Sauce will thicken.)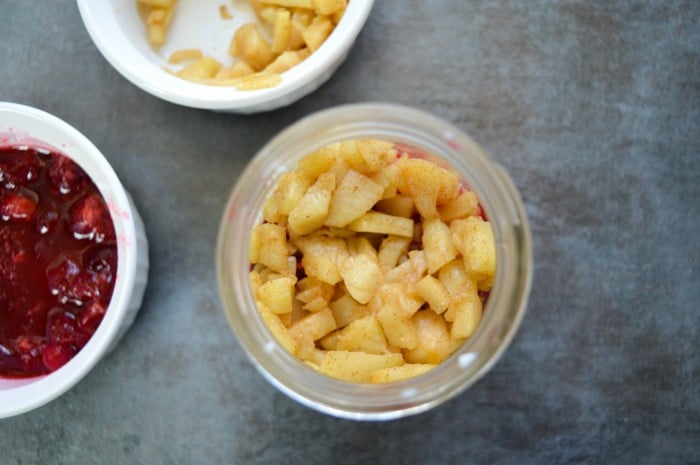 Cinnamon Apple Recipe
Ingredients:
2 tablespoons of butter
2 apples, peeled, cored and chopped
¼ teaspoon of cinnamon
Directions:
In a pan over medium high heat, add in butter. Once butter begins to melt, add in apples and cinnamon. Cook for 4-5 minutes, stirring occasionally until apples become tender. Remove from heat.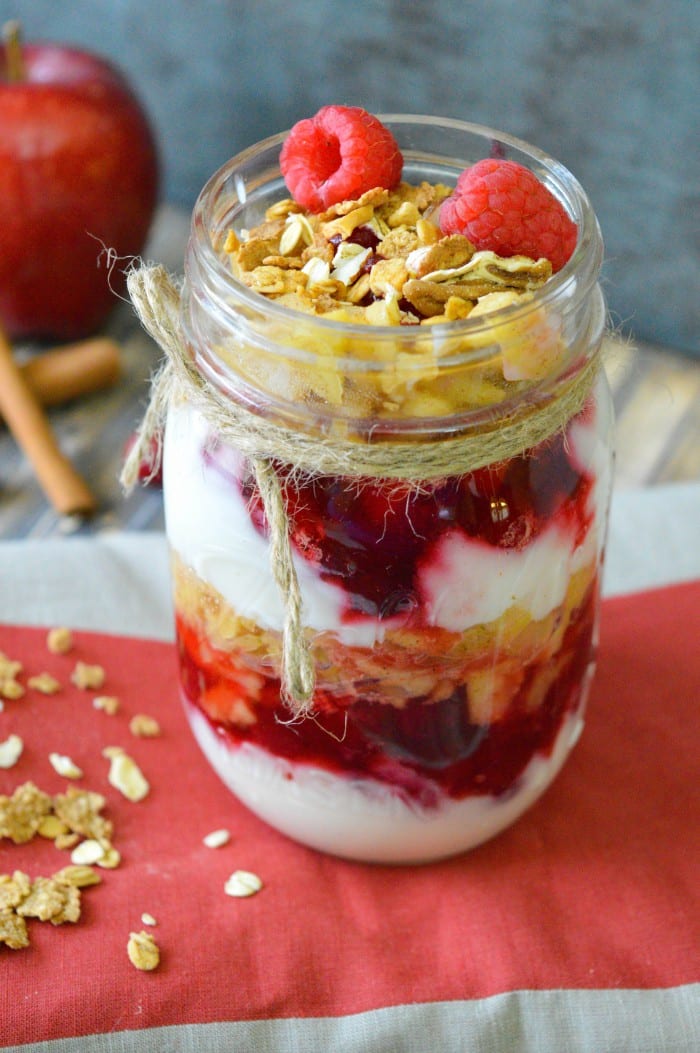 For more delicious cranberry recipes, check out these posts:
And one beauty recipe from my friend Kristi at The Classy Chapter!