I don't know about you, but when winter arrives, I want to get under a big thick blanket and eat lots of carbs. Yikes! One of my favorite comfort foods is soup (of all kinds), so soup is a go-to dish for me when it's cold outside. Instead of soups filled with starches and grains, however, this year, I'm sticking to my favorite low carb soup recipes to get me through the frosty days and nights ahead. They're warm, comforting and very filling. You'll never miss the carbs!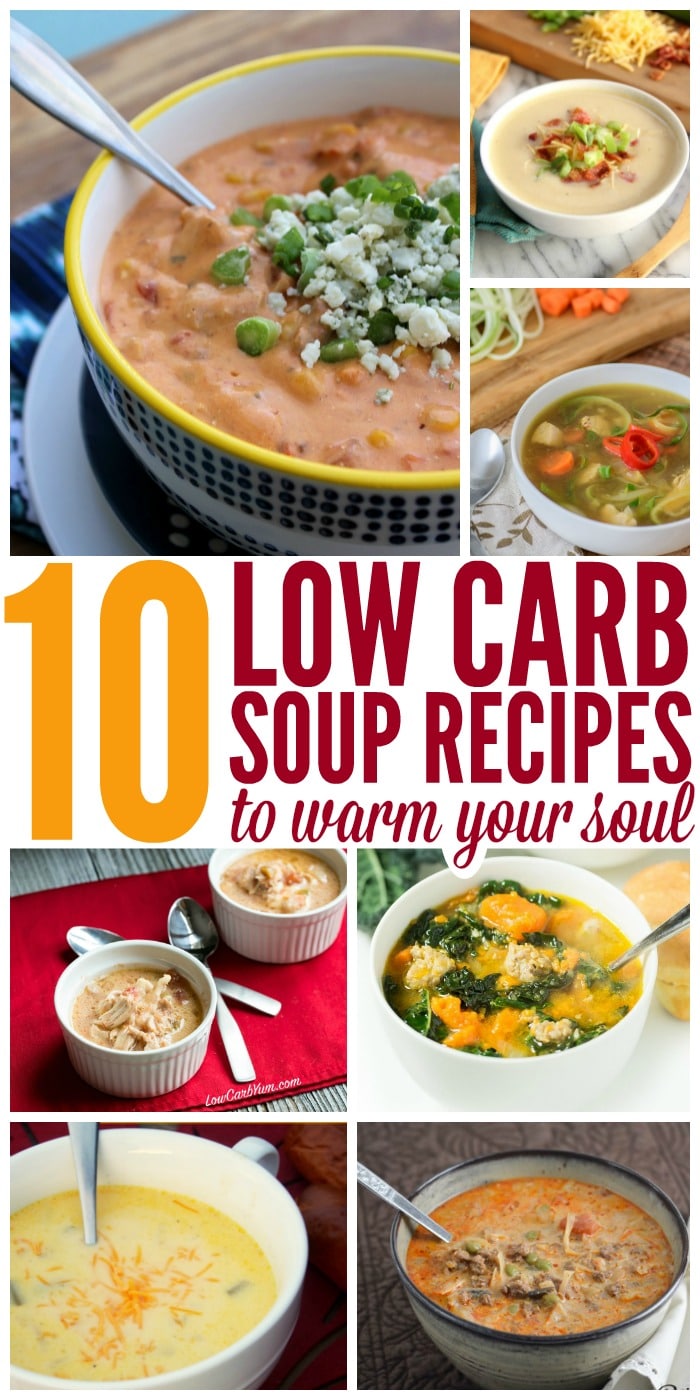 Low Carb Soup Recipes That Satisfy Your Hunger
Low Carb Turkey Soup with Zucchini Noodles is an excellent recipe for using up some leftover Thanksgiving turkey. And when you're not in the mood for turkey, sub chicken instead. It's delicious either way! – (via Kalyn's Kitchen)
Creamy Buffalo Chicken Soup is like having your favorite game day appetizer in soup form. Top with crumbled blue cheese and green onions. *Kisses fingers* Magnificent! – (via A Dash of Sanity)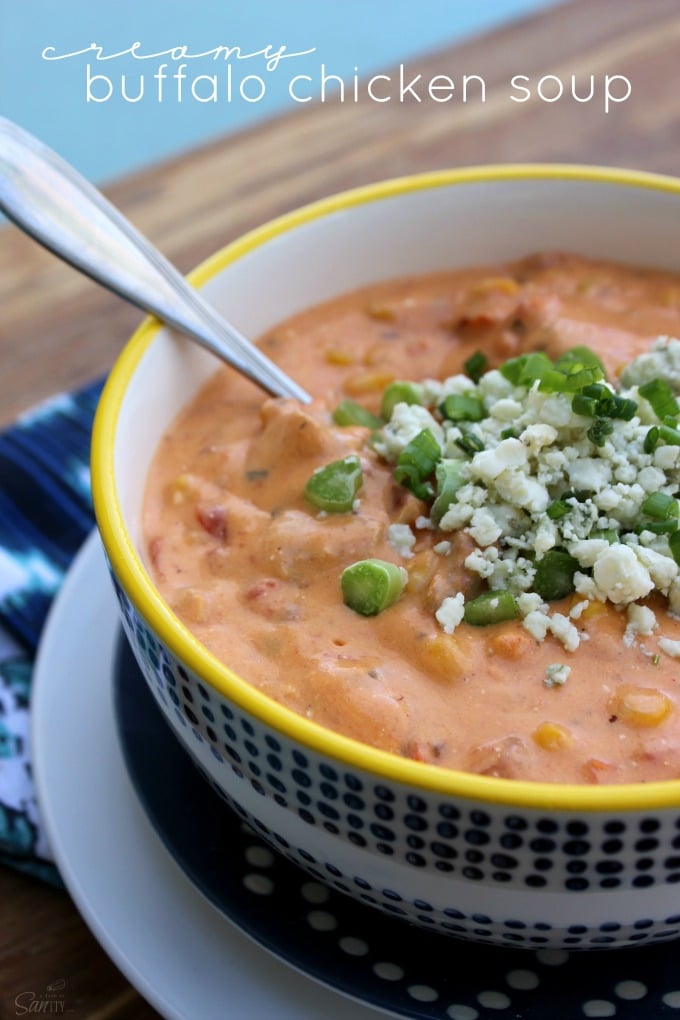 One of our favorites is our Stuffed Pepper Soup. It really is like a big, stuffed pepper without all the carbs from rice. It's hearty and deliciously filling on a chilly fall or winter day. – (via Glue Sticks & Gumdrops)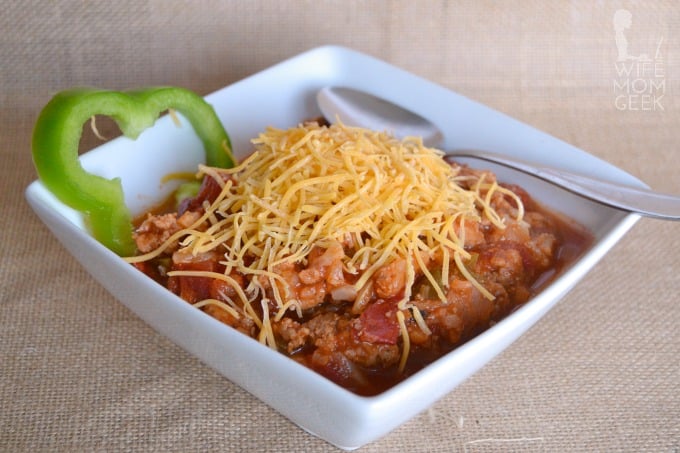 Who says you need noodles in your chicken soup? You don't! This Hearty Chicken and Vegetable Soup is chock full of veggies, chicken and low carb Shiritaki rice for a soothing, warm combination that'll make you feel better when you're under the weather. It's great when you're not sick, too! – (via sweet lil you)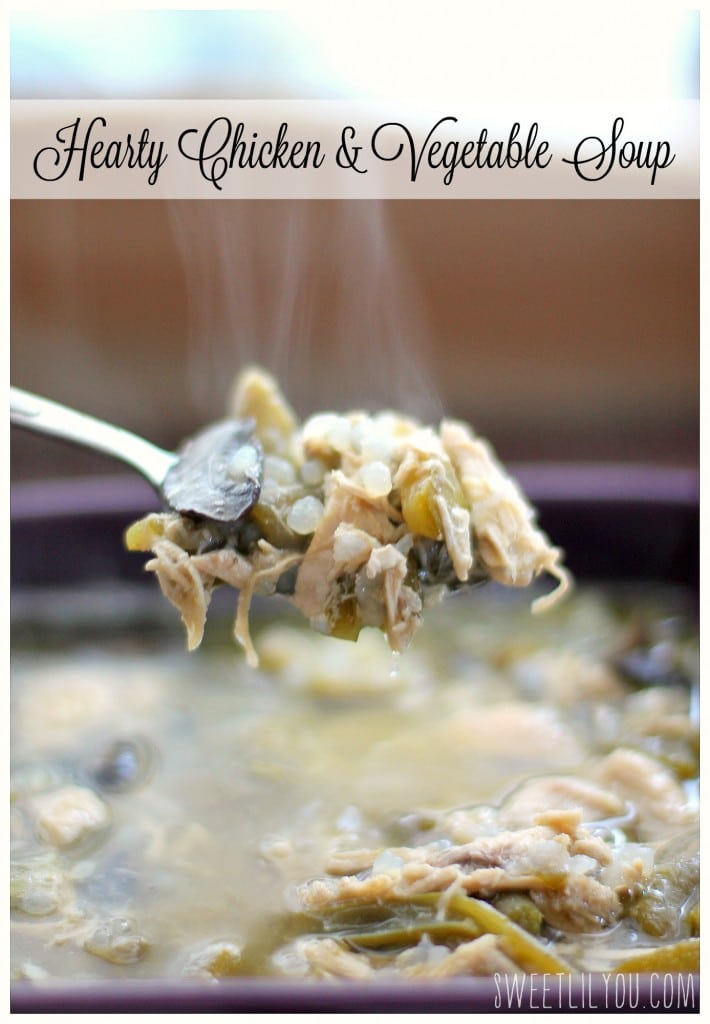 Instead of noodles, try zoodles! Spicy Asian Chicken Zoodle Soup is another deliciously wonderful option for those days when you need warmth and comfort food. – (via Almost Supermom)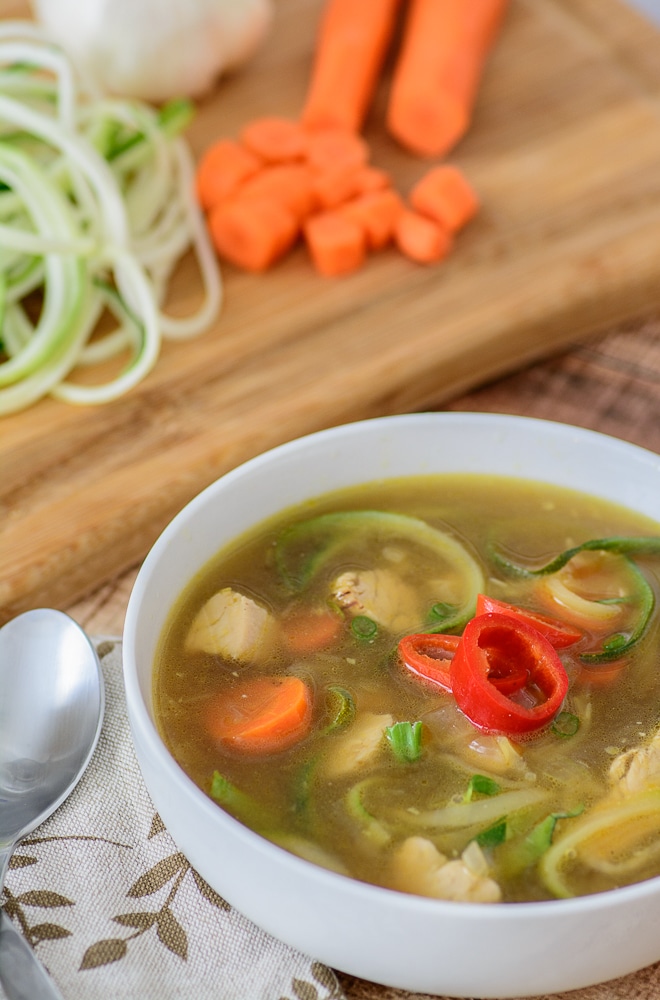 If  you can resist the urge to add a thick slice of crusty bread to this Crock-Pot Cheddar Beer Soup, it's another yummy low carb option. Cheesy soups really are the best, aren't they? – (via Crock-Pot Ladies)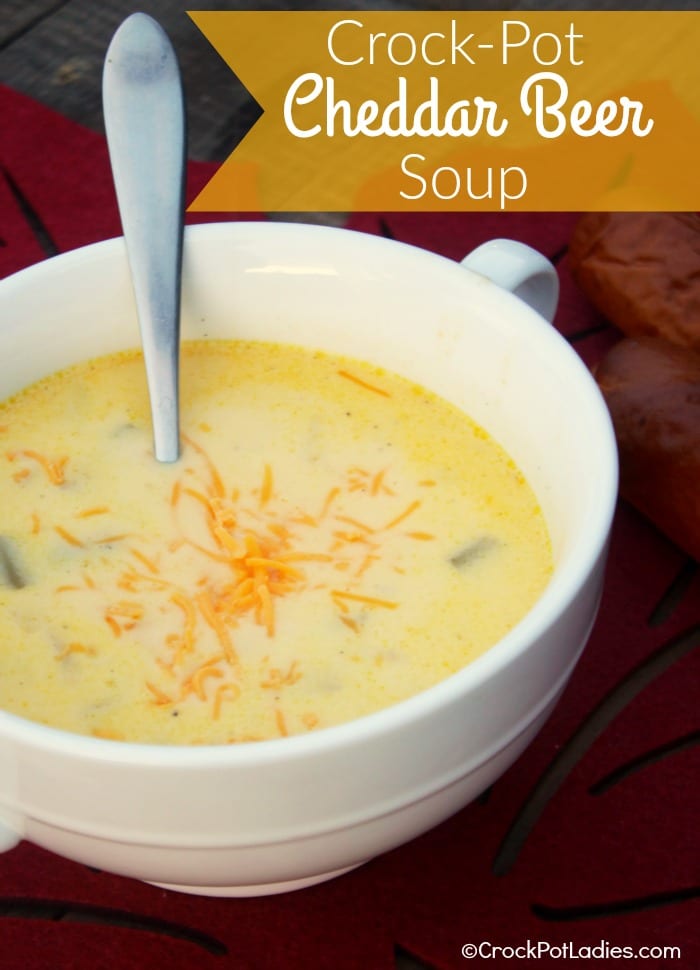 This Happy Harvest Soup will, indeed, make you very happy! It makes a HUGE pot, and it's packed with meats, veggies and lots of flavors that remind you of fall. – (via Briana Thomas)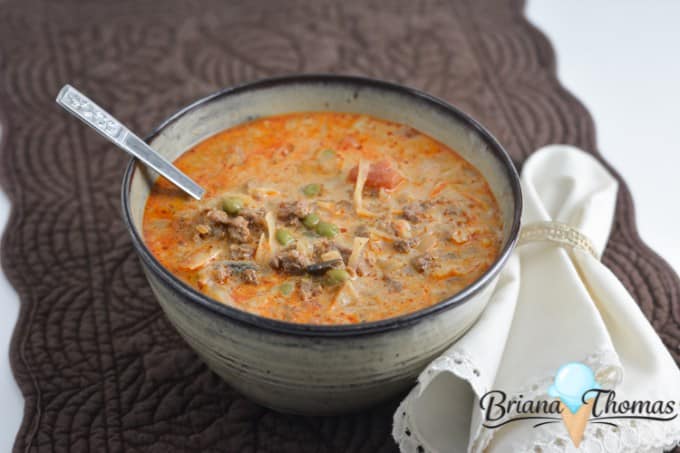 I used to think there was no substitute for a creamy potato soup. And while I'm still a fan of the soup, I can honestly say that a Cauliflower Soup recipe can really save the day when you're craving something that tastes like has a lot of carbs but actually doesn't. You know what I mean. – (via Eat Drink Love)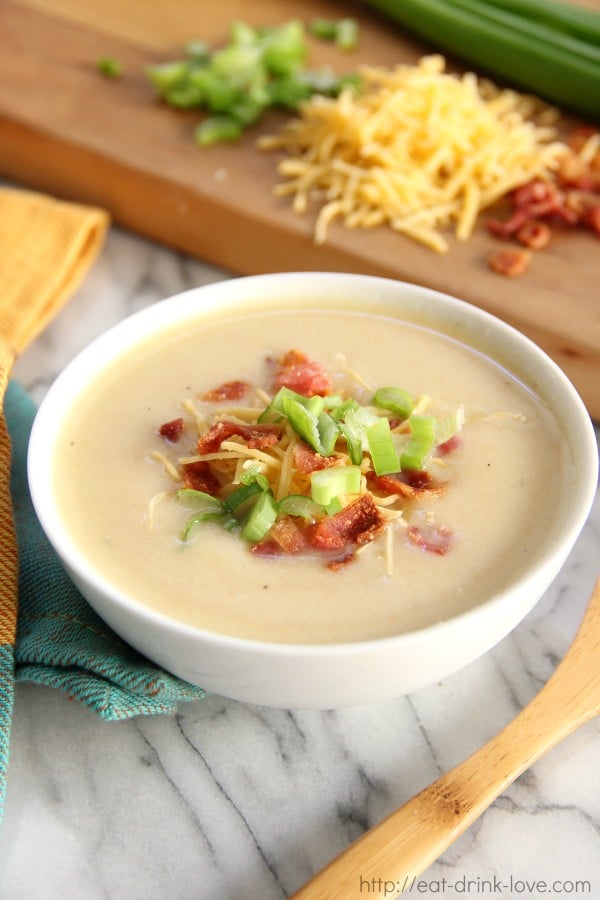 Sausage and Sweet Potato Soup with Kale is ready in just under 40 minutes, and I love it because sweet potatoes are seriously one of my favorite foods. They're so versatile and filling! Don't eat them on the lower phases of some low carb diets, though… be mindful of which phase and plan you're using. – (via Tastes Lovely)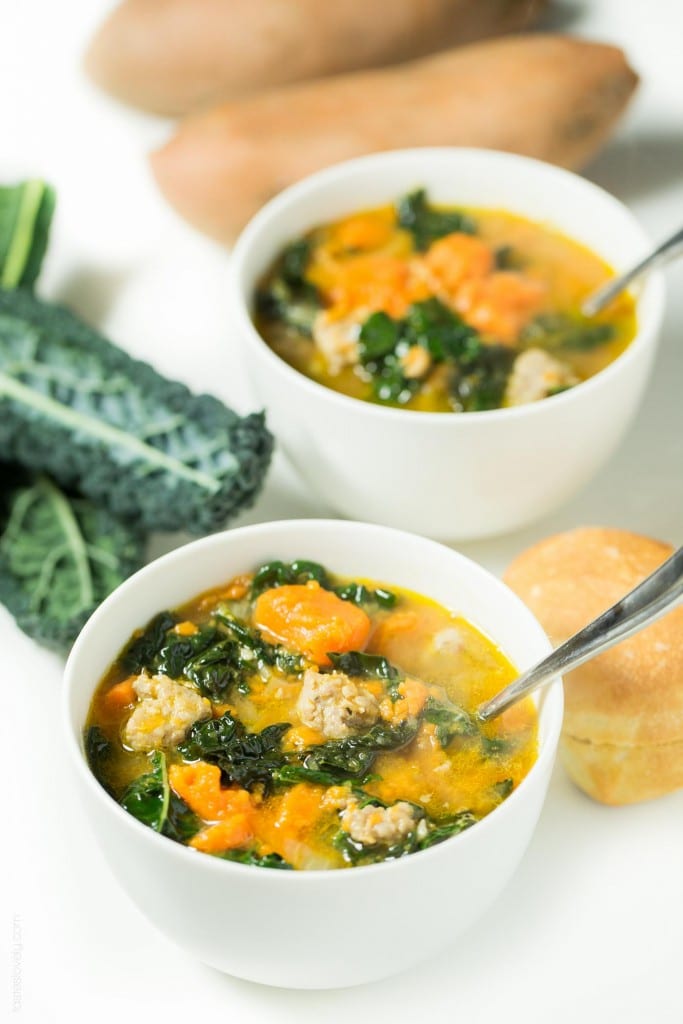 I've made this Crock Pot Mexican Chicken Soup before (but with chicken breast rather than thighs because that's what I had on hand), and let me tell you, it's delicious. And easy. Oh, so easy. You really have to try it. – (via Low Carb Yum)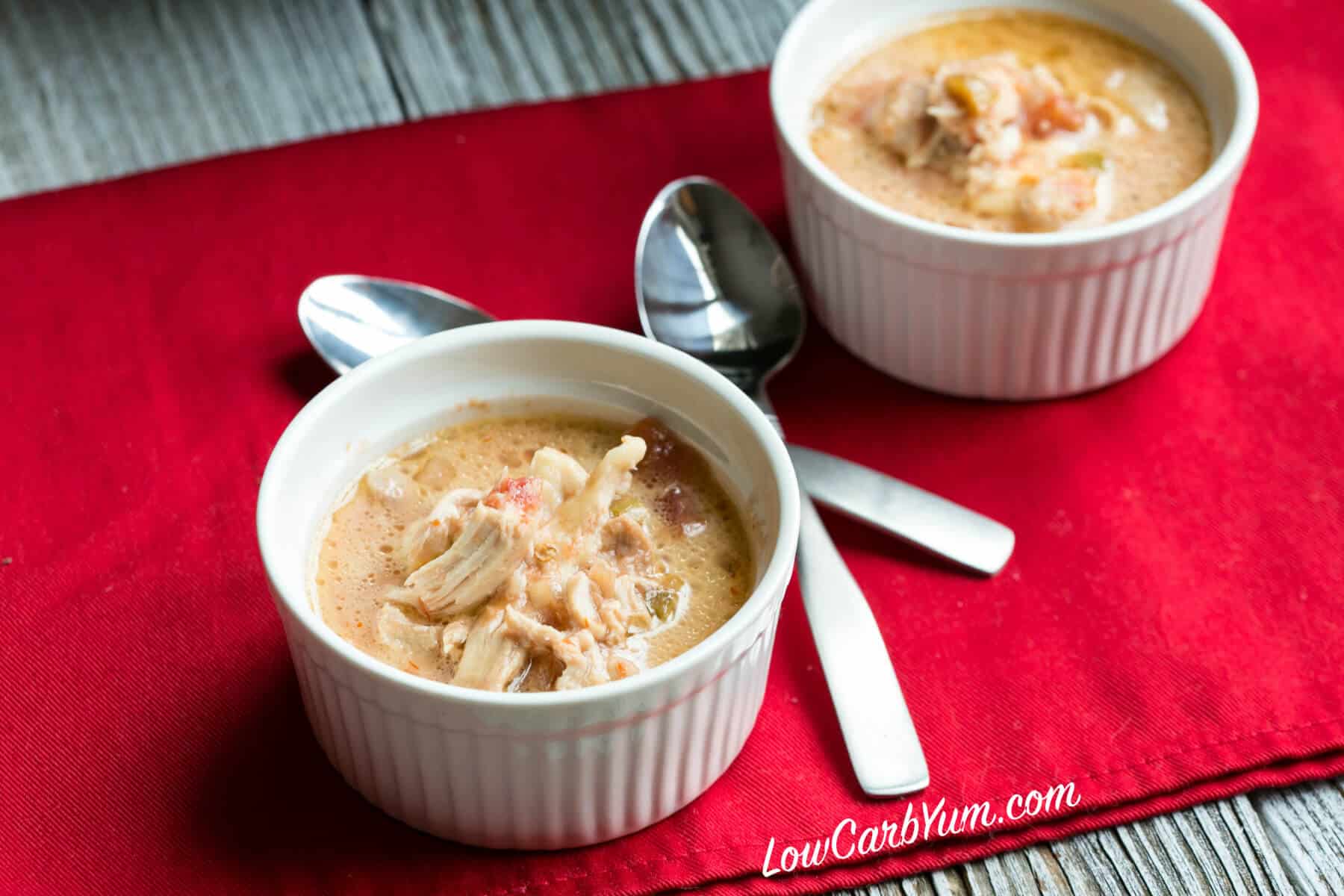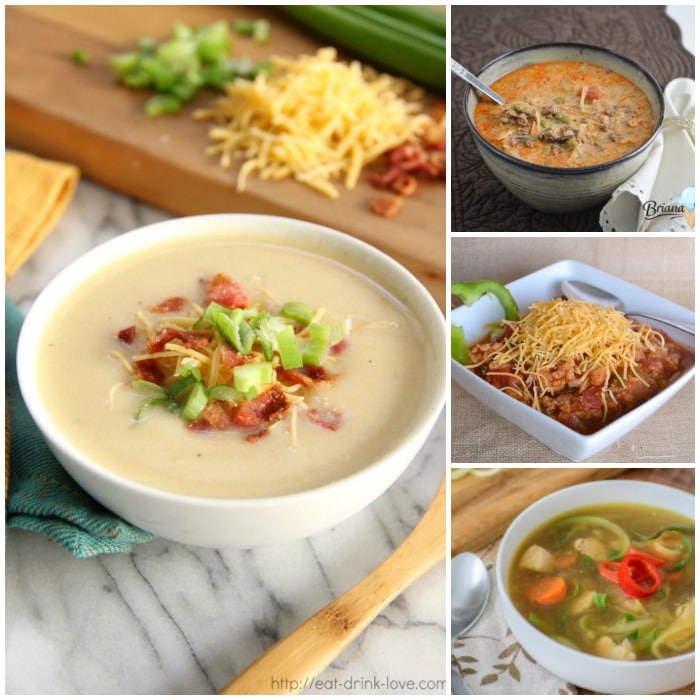 Hi! I'm Donella. Welcome to Glue Sticks and Gumdrops, where I blog about crafts for kids, kid-friendly recipes, and meals for families with a bit of parenting and party ideas sprinkled in. I am a mom to one amazing (and active) little boy, and I'm married to a deputy. As you can imagine, our lives are hectic, but sitting down to a family meal or making a craft together is our way of connecting with each other.
Latest posts by Donella Crigger (see all)