There's no better holiday for sticky, icky fun than Halloween! That's why we've put together a list of amazingly fun Halloween slime recipes from our favorite bloggers. Not only is slime a fun Halloween activity, but if you package them in cute plastic tubs or jars, they'll make excellent Halloween party favors, too. So, grab your glue, glitter and the rest of your ingredients, and let's start making some slime.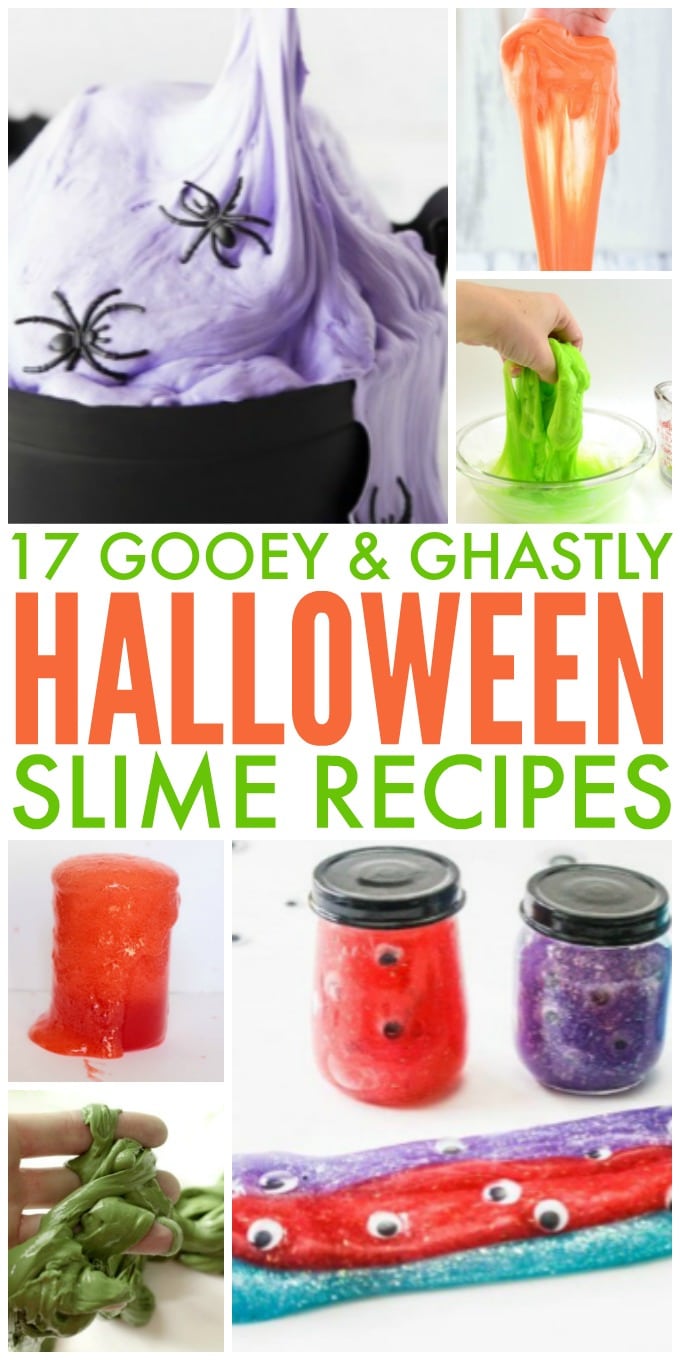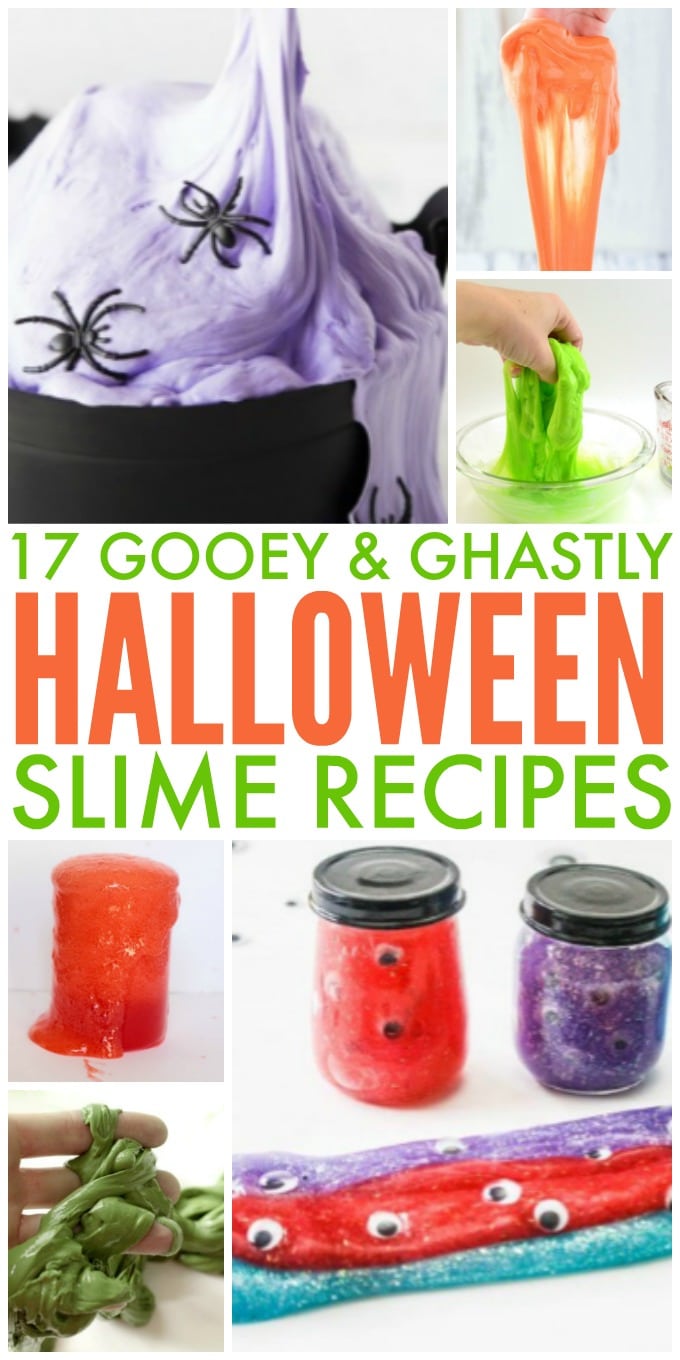 ---
SEE ALSO:
---
Common Ingredients for Making Halloween Slime Recipes
If your kids are like most, they're obsessed with making slime. If so, you probably have a lot of these ingredients. But if you've never made slime before, here are some common ingredients you need for most recipes. Note that some of the recipes listed below may require additional materials. To simplify things, you may want to purchase slime making kits instead.
Halloween Slime Recipes for Kids
Magical Monster Slime makes a great non-candy Halloween goody for the kids. Check out the tutorial at Lemon Lime Adventures.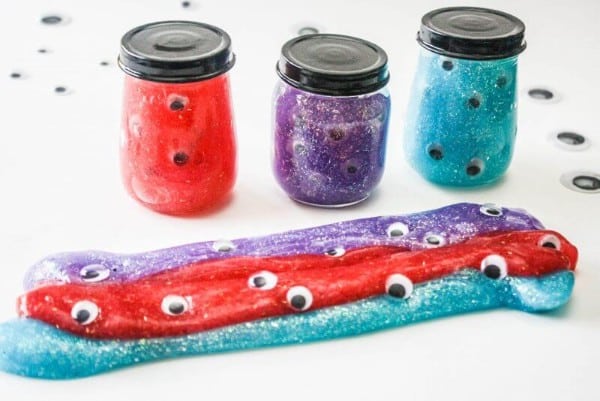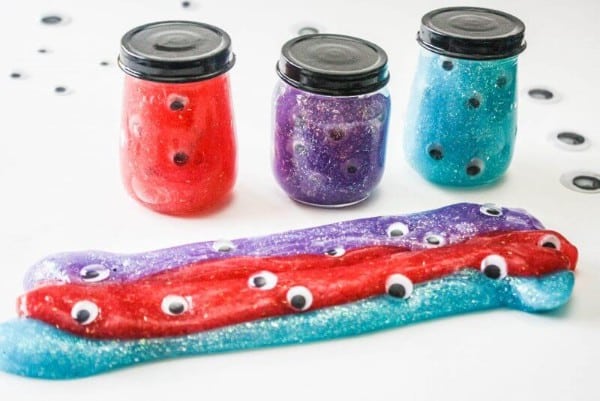 Looking for a borax-free slime recipe? Try this easy orange textured Halloween slime from Mom Wife Busy Life. The foam balls provide an added sensory element, but they're totally optional.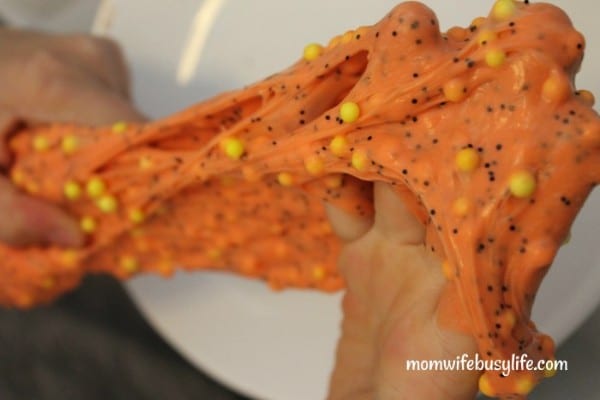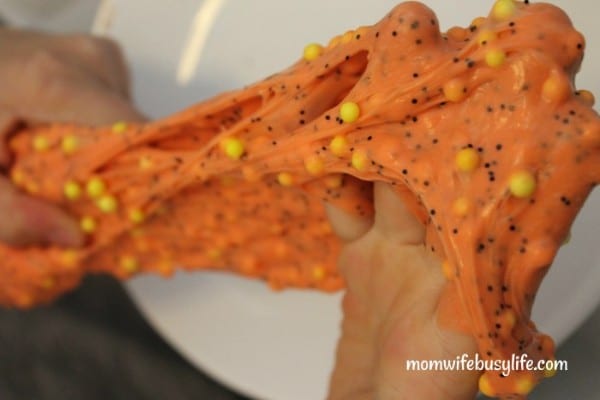 Boiling Blood Slime from Schooling a Monkey is another wonderful borax-free slime recipe with an added twist: it bubbles and "boils" thanks to an added secret ingredient you probably already have at home. This is one of the coolest Halloween slime recipes we've seen!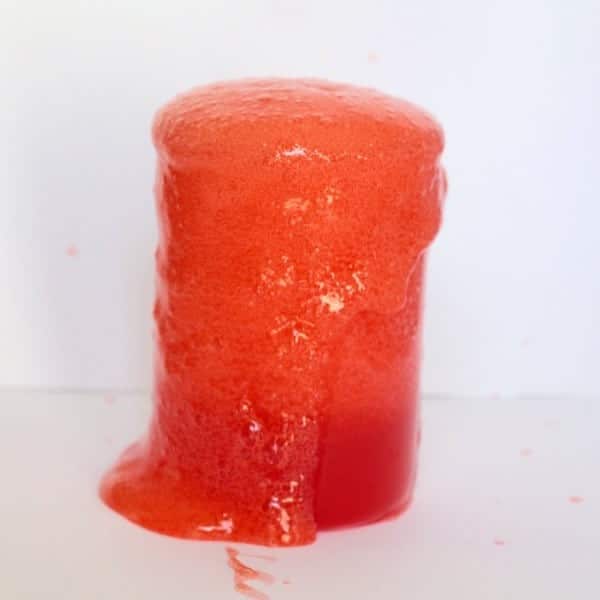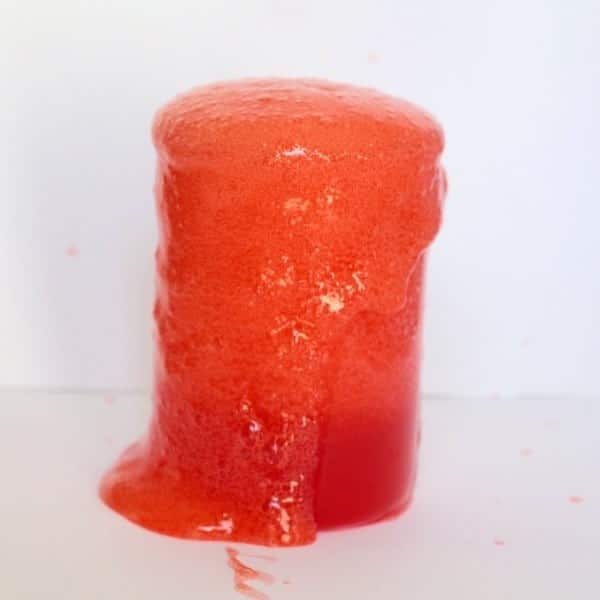 We love the pretty purple color in this Witch's Brew Fluffy Slime from Little Bins for Little Hands. You can add spiders, as you see here, or plastic frogs/toads, eyeballs, bugs, or other "icky" things you'd put in a brew. Don't you want to squish it in your hands right now?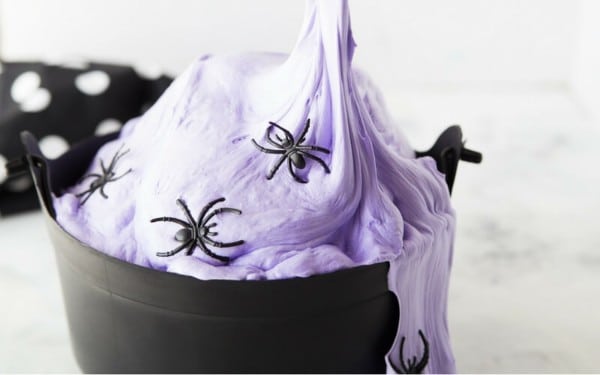 If you're worried about your little ones trying to take a bite, make this edible witch's brew from Teach Beside Me instead.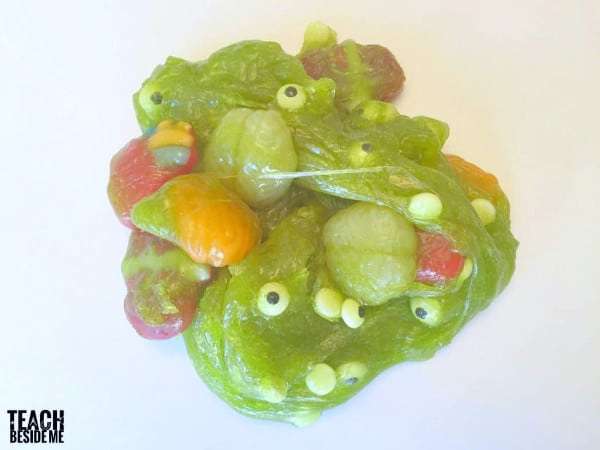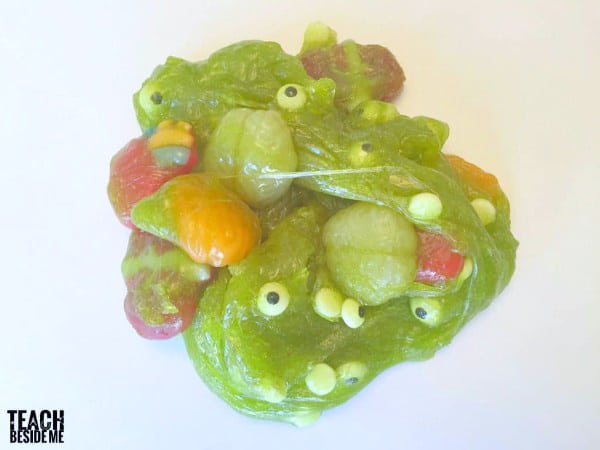 Fluffy Candy Corn Slime from I Heart Arts n Crafts can be loads of fun, especially if it's scented with candy corn scented oil.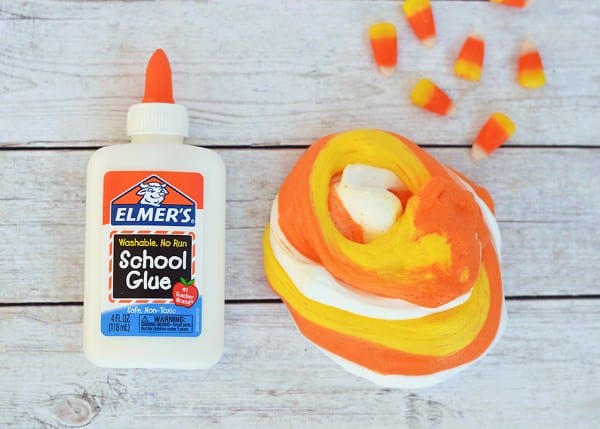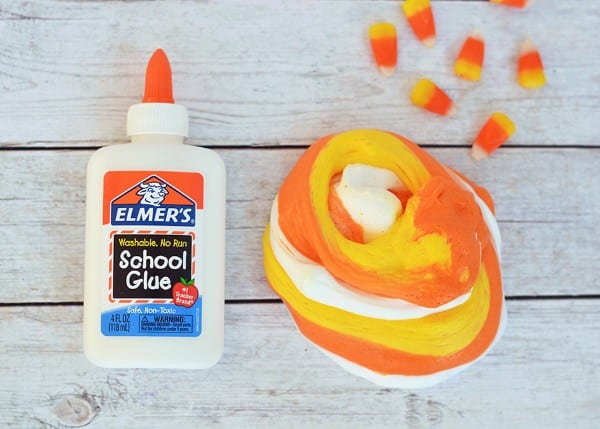 Nothing's grosser or gooier than Frankenstein's Phlegm! Your kids will love this Halloween slime recipe by Dream a Little Bigger.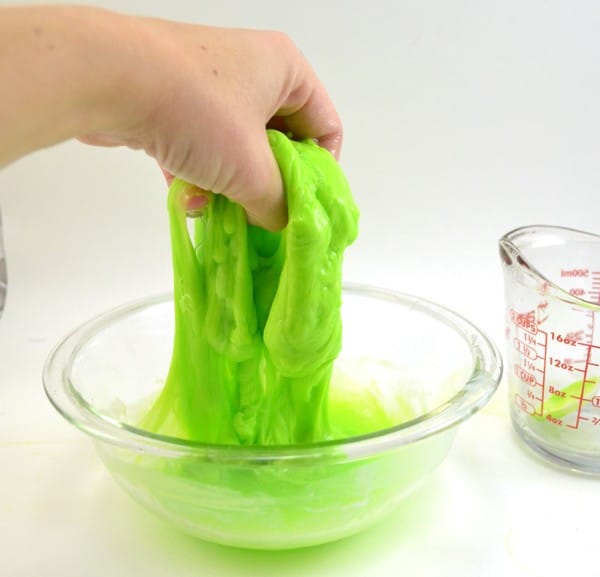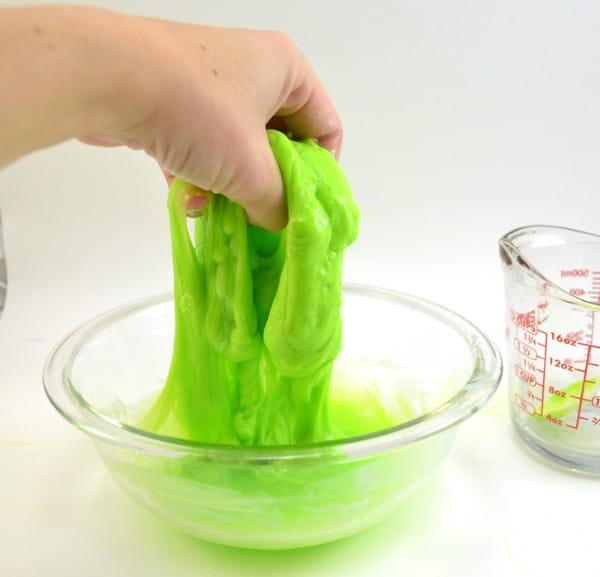 For a slime that smells good, you have to try this Pumpkin Spice Slime by A Pumpkin and a Princess. Pumpkin spice is one of my favorite scents!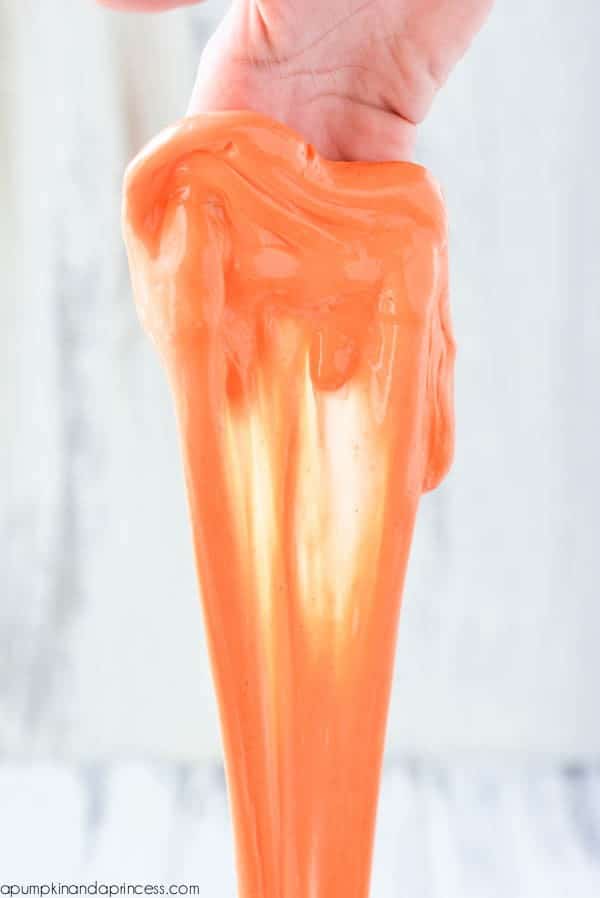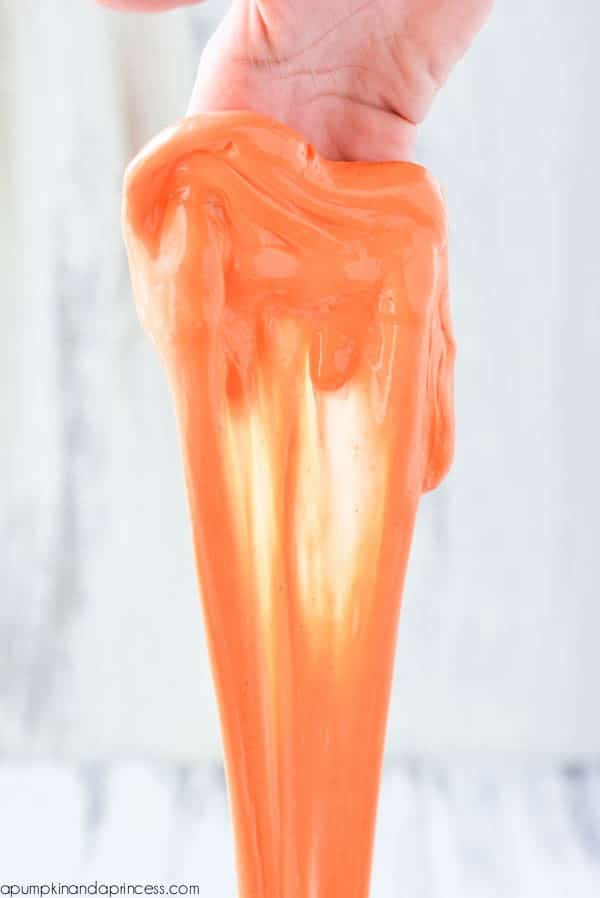 While you're carving your pumpkin this year, make sure you set aside some time to make this Pumpkin Guts Slime from the seeds and pulp. Find out how at Parenting Chaos.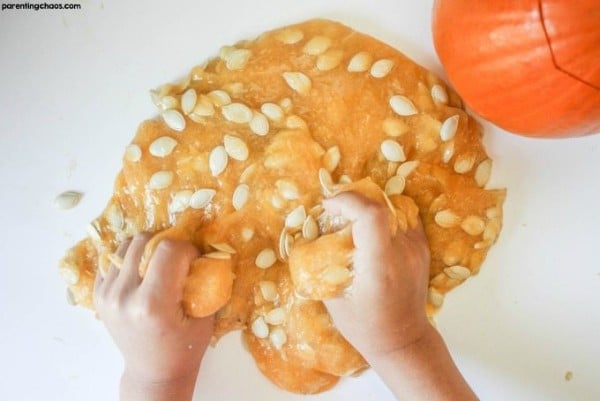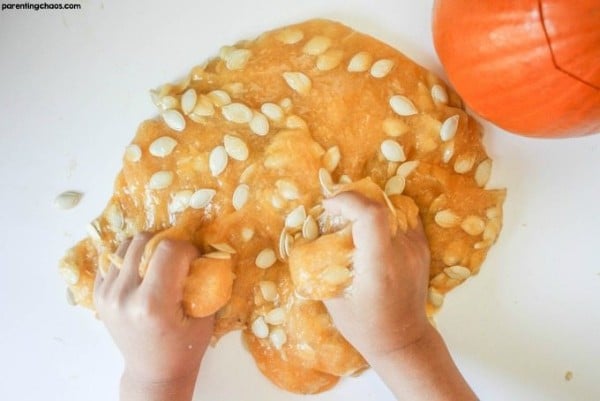 Set out some cauldrons of glow in the dark slime from Giggles Galore at your Halloween party. They make great favors for your guests.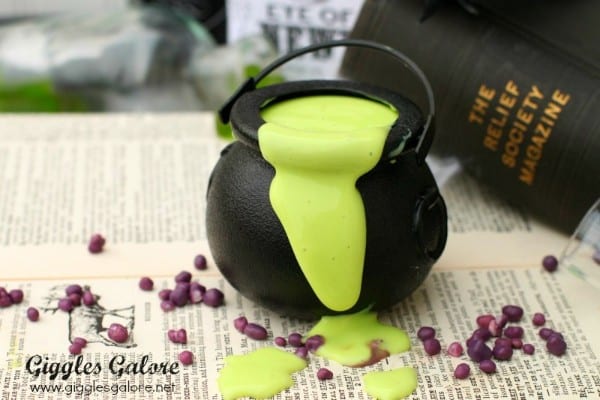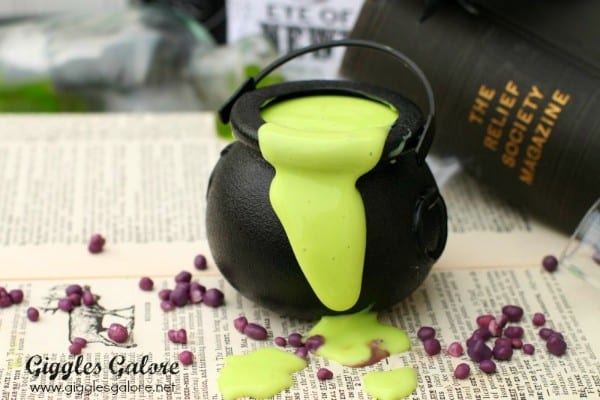 Halloween slime party favors made with orange glitter glue and lots of Halloween confetti are sure to be a hit. Find out how to make them at The Farm Girl Gabs.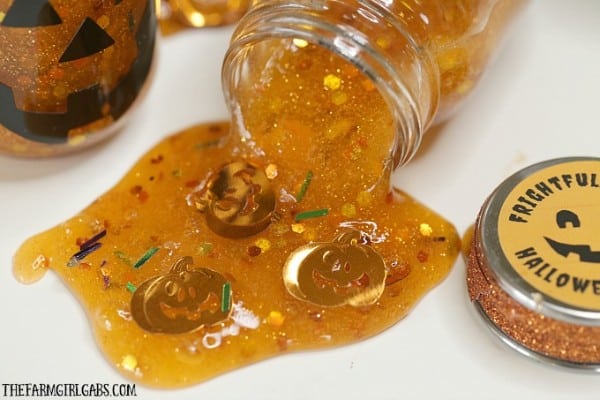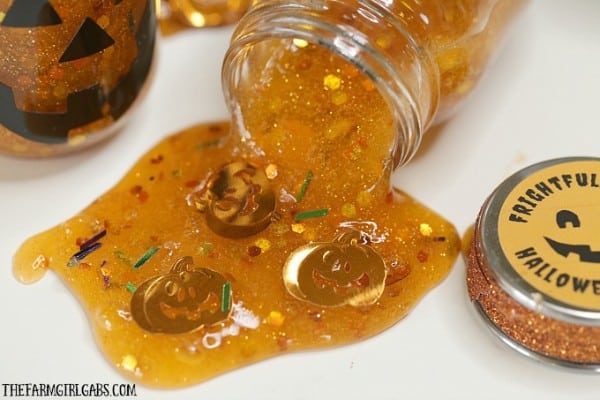 Speaking of party favors, this vampire slime by Mom Luck is another great option.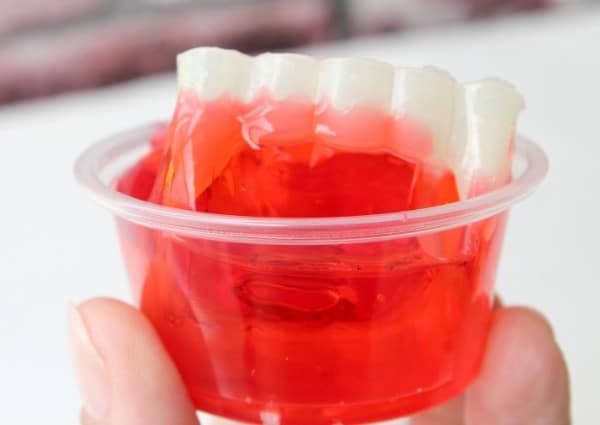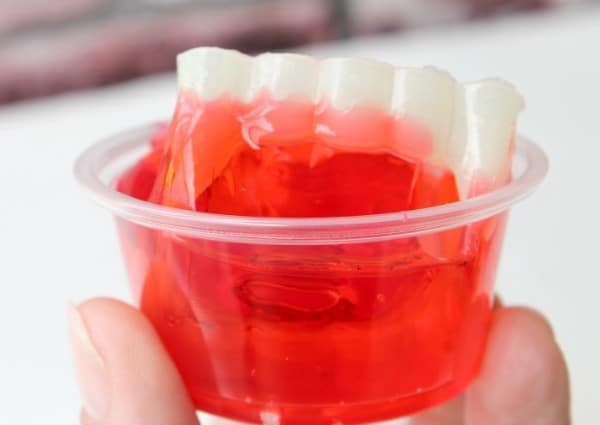 Grab some purple glitter and black plastic spiders to make this Halloween Spider Slime by The Tiptoe Fairy.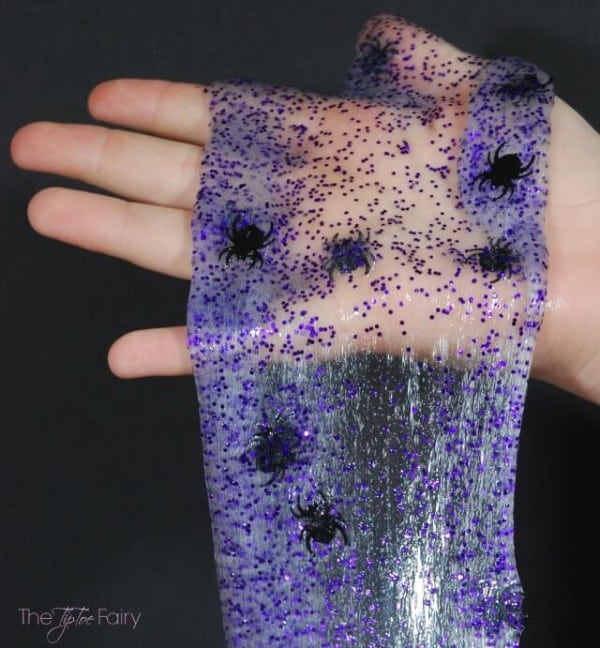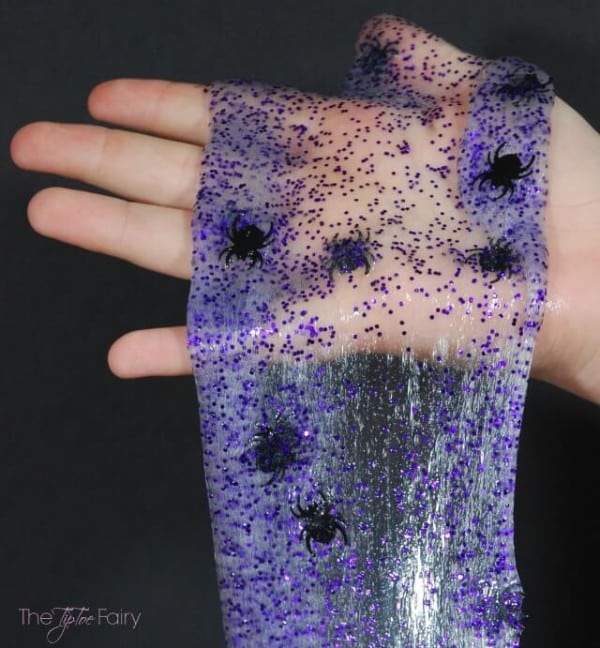 Schooling a Monkey hit the nail on the head with the color in this zombie slime. It's perfect, and we know our son will love it!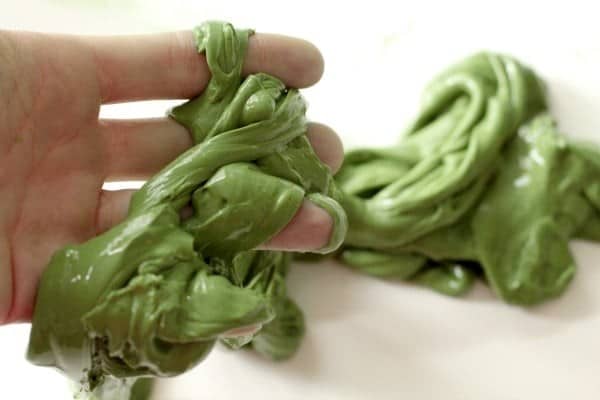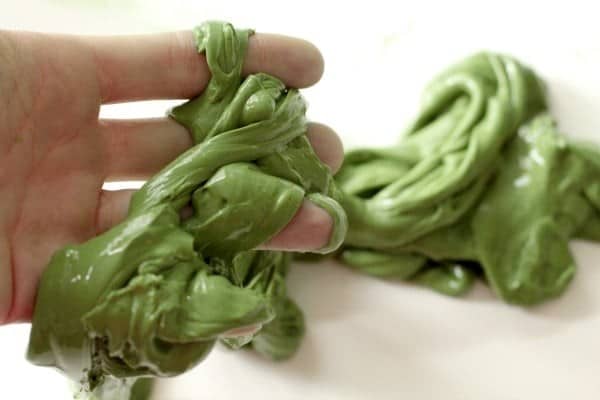 My bloggy bud Jamie has an easy peasy 2-ingredient Halloween slime at Life is Sweeter by Design, so if you're new to slime making, this one is a must-try!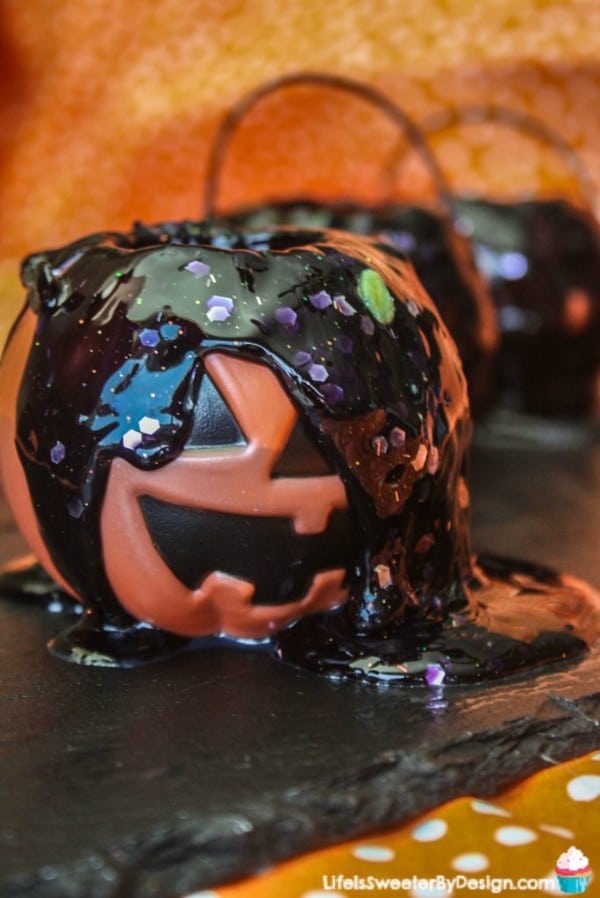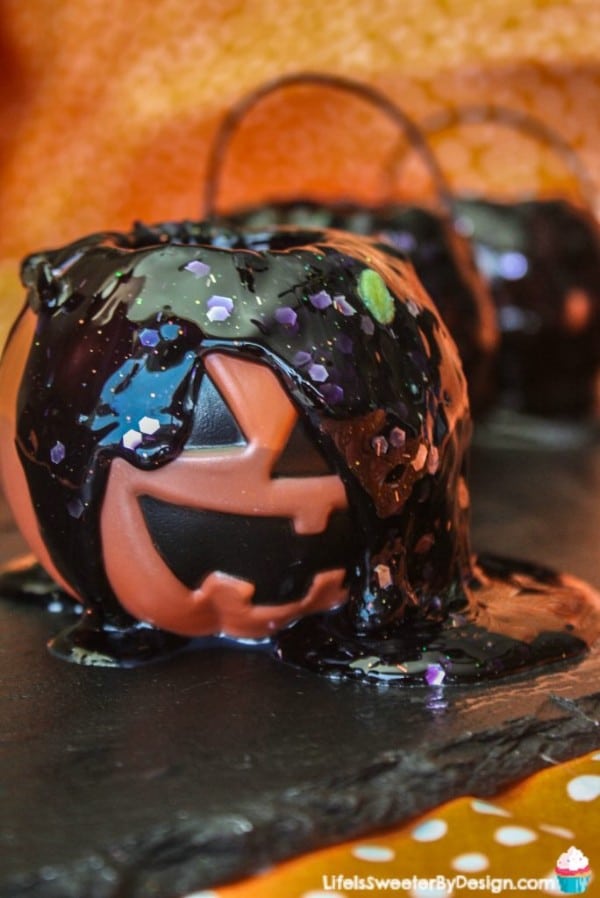 Use squishy eyeballs to make this fun Squishy Eyeball Slime from Parenting Chaos. It's gross and fun!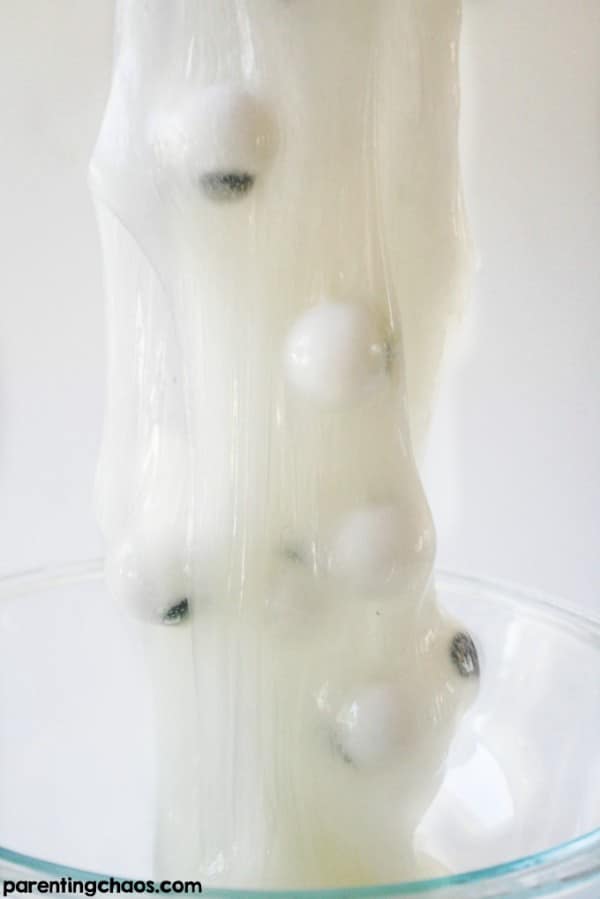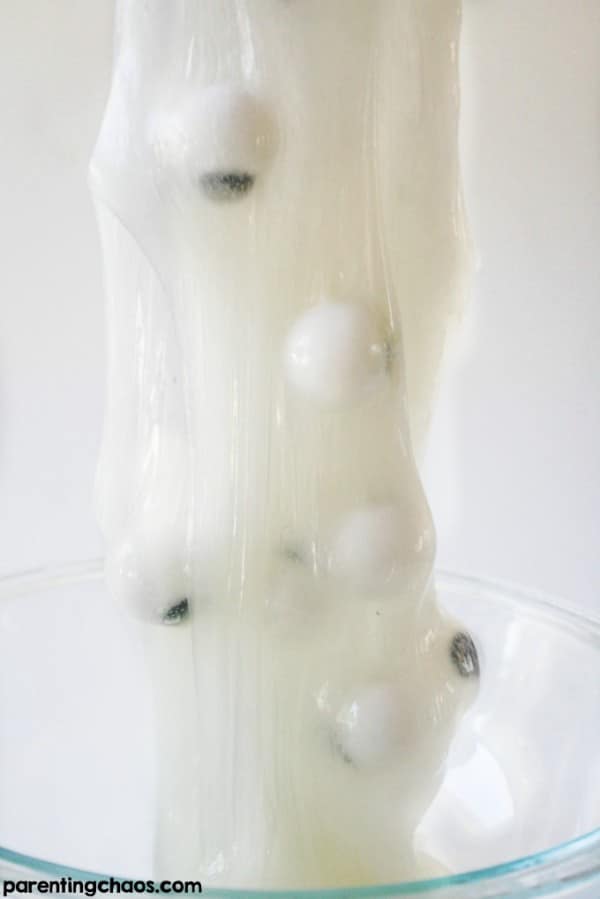 Blood and Guts Slime from Mom Luck is gooey and gruesome! You could spread it across some plastic bones for an added ick factor at your Halloween party.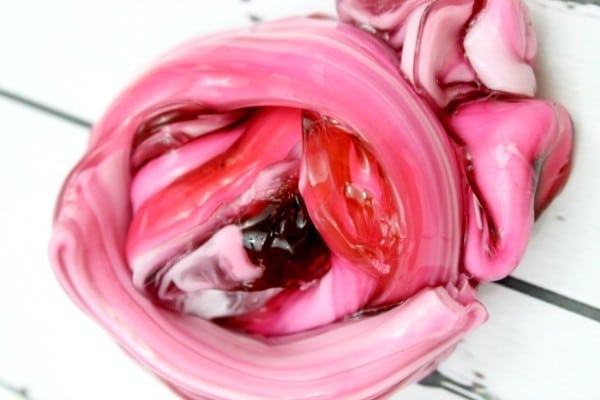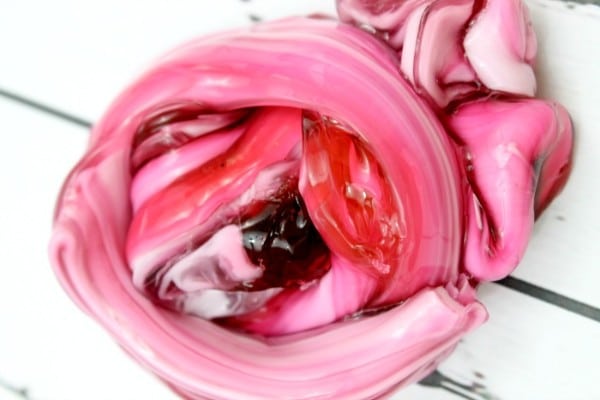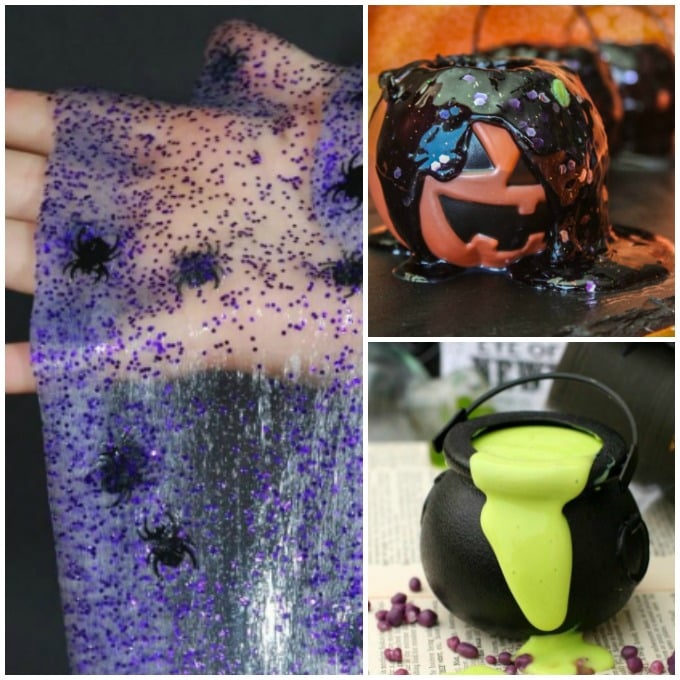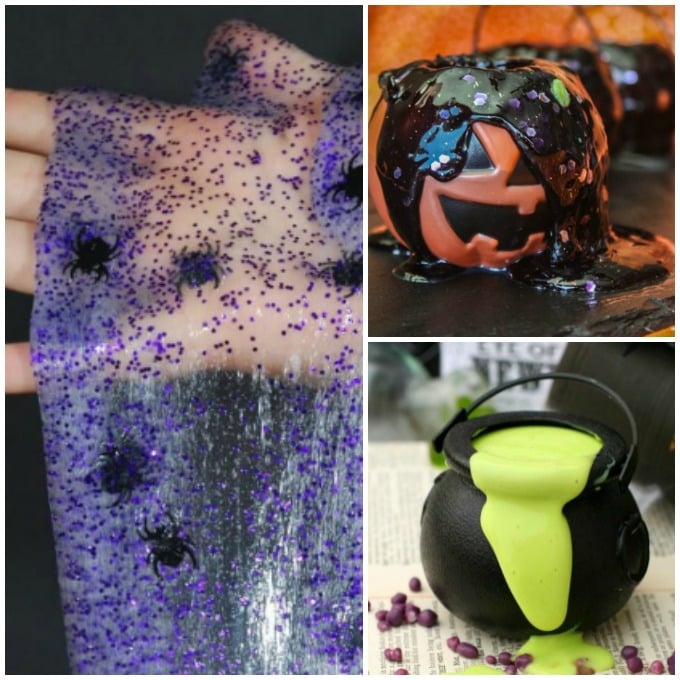 If you liked these Halloween slime recipes, you may also enjoy: