This Christmas lights storage tip has saved our sanity. No more tangled lights… putting the tree up is fun again! We've included several Christmas decorations storage ideas to get you organized in the new year.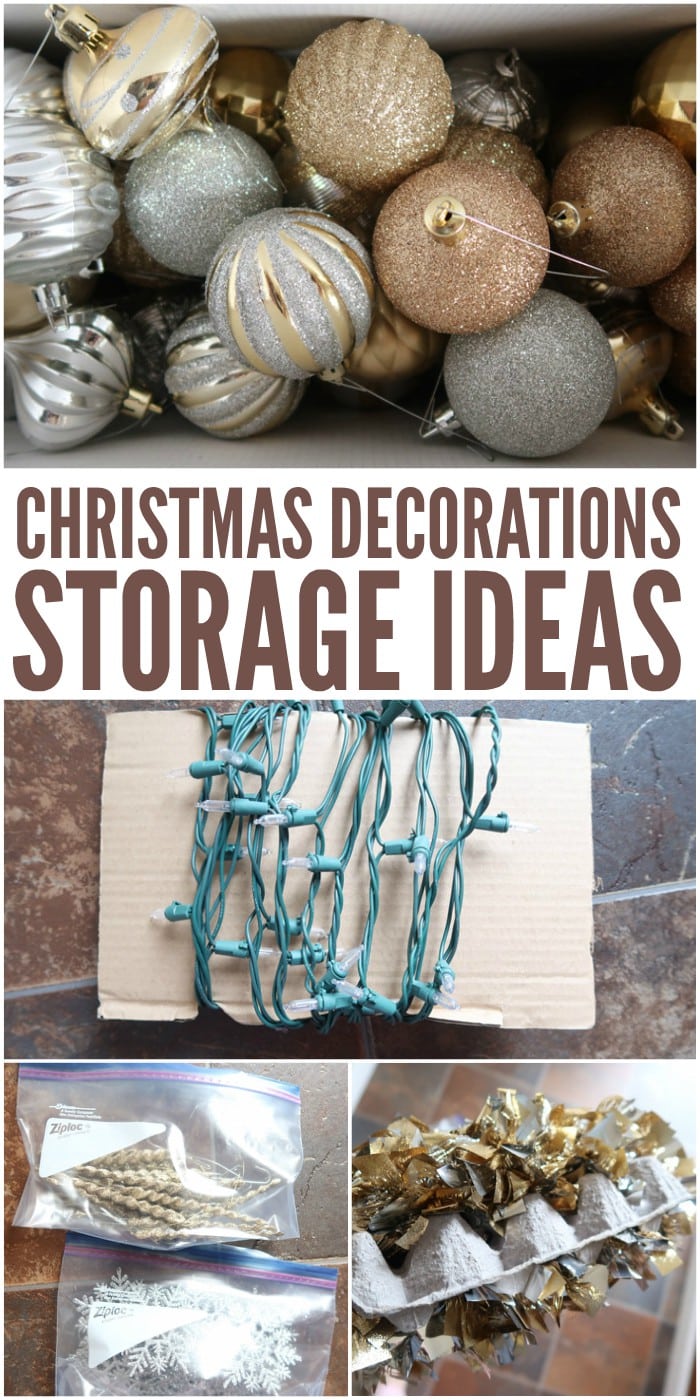 Christmas Decorations Storage Tips
Happy New Year, folks! We hope your year is off to an enjoyable and/or productive start. We've had the flu for the past two weeks here, but that didn't stop us from taking down our tree on New Year's Eve to get it out of the way for 2018. This, in and of itself, is quite a feat for us. We've been known to keep the tree up until the end of January or even into February! So, it was a huge relief for sick ol' me to get it boxed away until November. And our elf on the shelf has made his way back to Santa, too.
You may already know these Christmas lights and ornament storage tips… I know I smacked myself on the forehead and thought, "Obviously!" when I saw the light trick in particular. I'll be the first to admit that I just took Christmas lights down, wrapped them up in a ball and put them in a bag which then went into a box which then went into the basement. The next year, I'd curse myself when I had to untangle string after string of lights. But no more, my friends.
We started wrapping our lights around sections of cardboard last year, and let me tell you, it was easy as pie to unravel them when we put up the tree in November. Simply take any old piece of cardboard, cut a couple of notches in it, and wrap your lights around it. See? Easy peasy. And no, I'm not a Scrooge. We have more than one set of lights… promise. I just used one for the photo.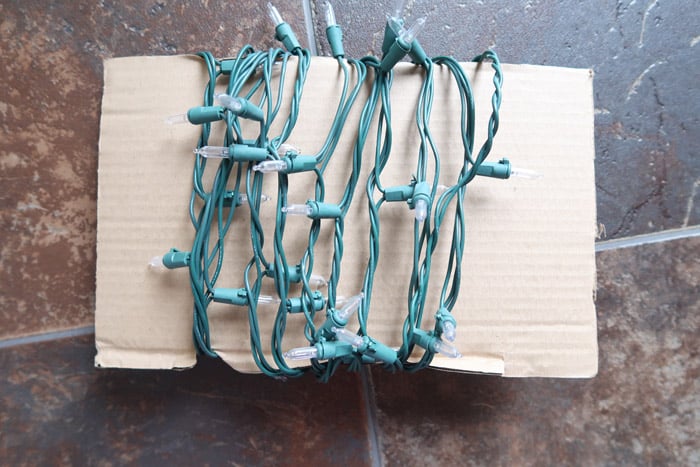 I do the same with our garlands. Wrap the garland around cardboard pieces (or egg carton inserts in this case) to keep them tangle-free.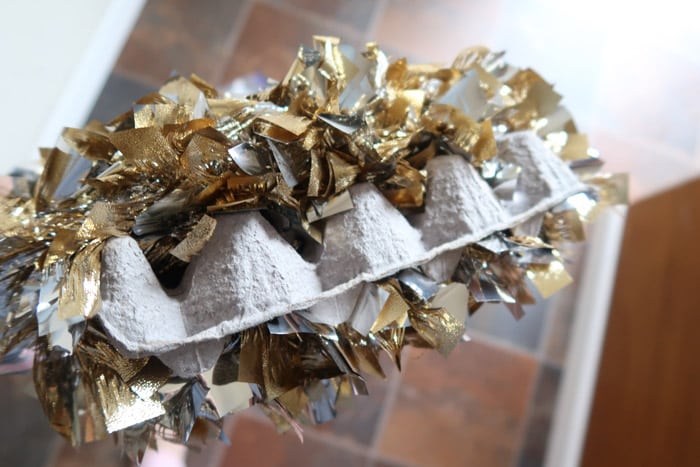 For the ornaments that tend to tangle together, I just keep them separated by type in Ziploc bags. Sophisticated system, right? But it helps so much with these snowflake and icicle ornaments that are the bane of my existence when decorating the tree.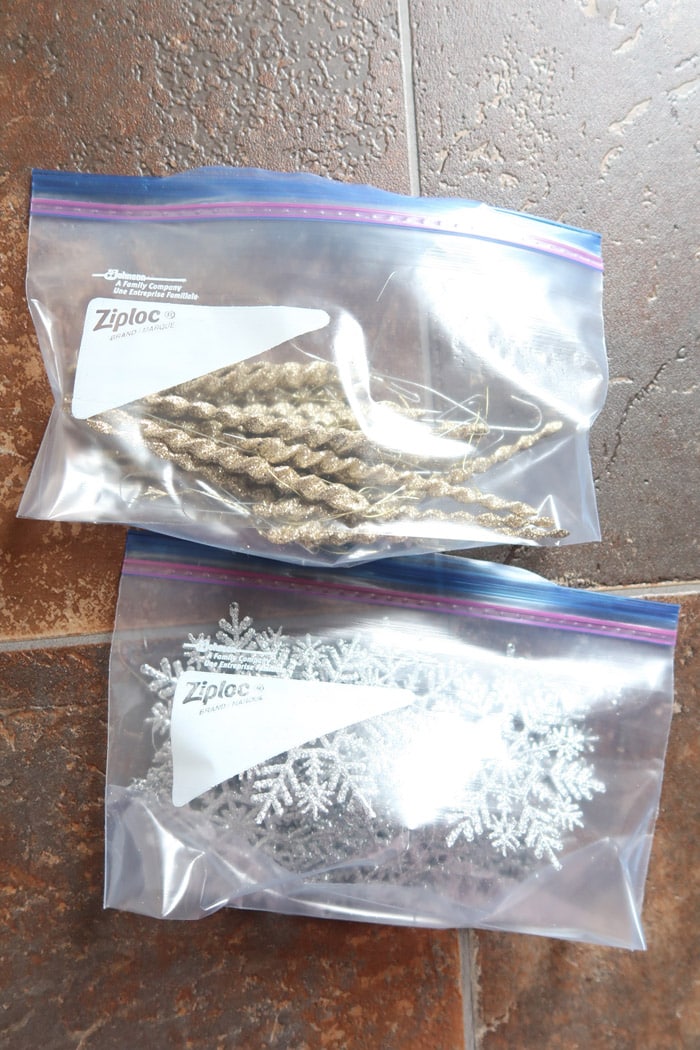 And for the rest of the ornaments, they're boxed up with their hooks still in place to make them easier to hang next year. No one has time to rehang ornaments year after year! If the ornaments were smaller or fragile, I'd put those in egg cartons. All of these then get put in a large plastic storage tub and taken to the basement for the year.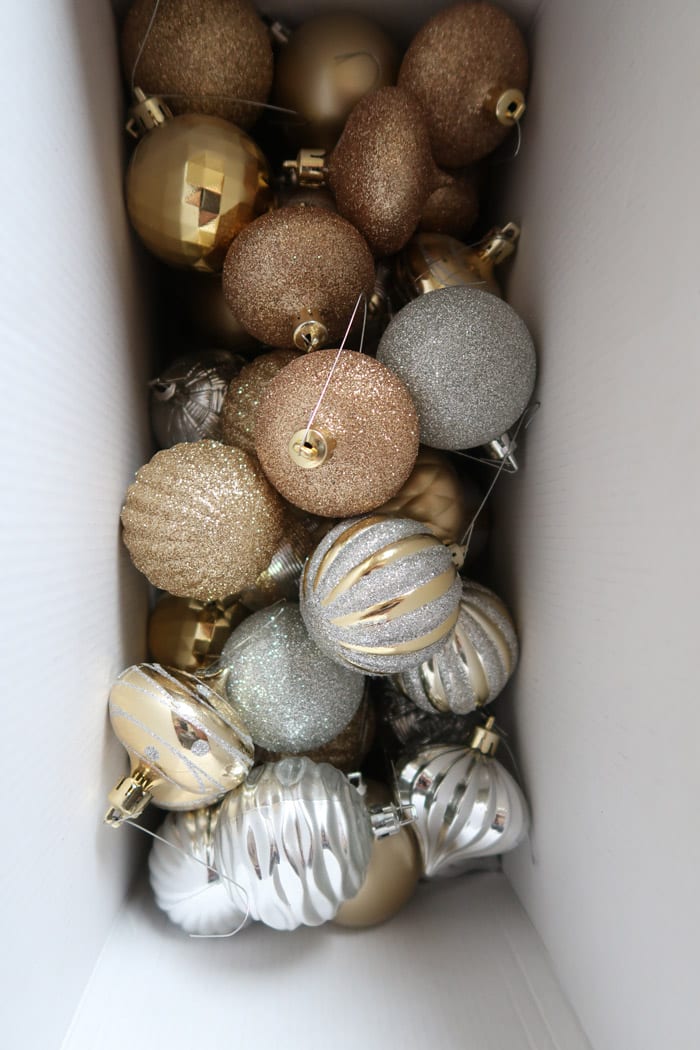 Do you have a great idea for storing Christmas decorations? Leave a comment! We'd love to hear it!
Hi! I'm Donella. Welcome to Glue Sticks and Gumdrops, where I blog about crafts for kids, kid-friendly recipes, and meals for families with a bit of parenting and party ideas sprinkled in. I am a mom to one amazing (and active) little boy, and I'm married to a deputy. As you can imagine, our lives are hectic, but sitting down to a family meal or making a craft together is our way of connecting with each other.
Latest posts by Donella Crigger (see all)