Have your little ones outgrown the kiddie pool? Wondering what to do with one that's worn out? You're in luck! We're in the same boat, so I've put together this fun list of 18 ridiculously awesome things to do with your kiddie pool. You'll find everything from outdoor DIYs to alternative ways for kids to play with their pools!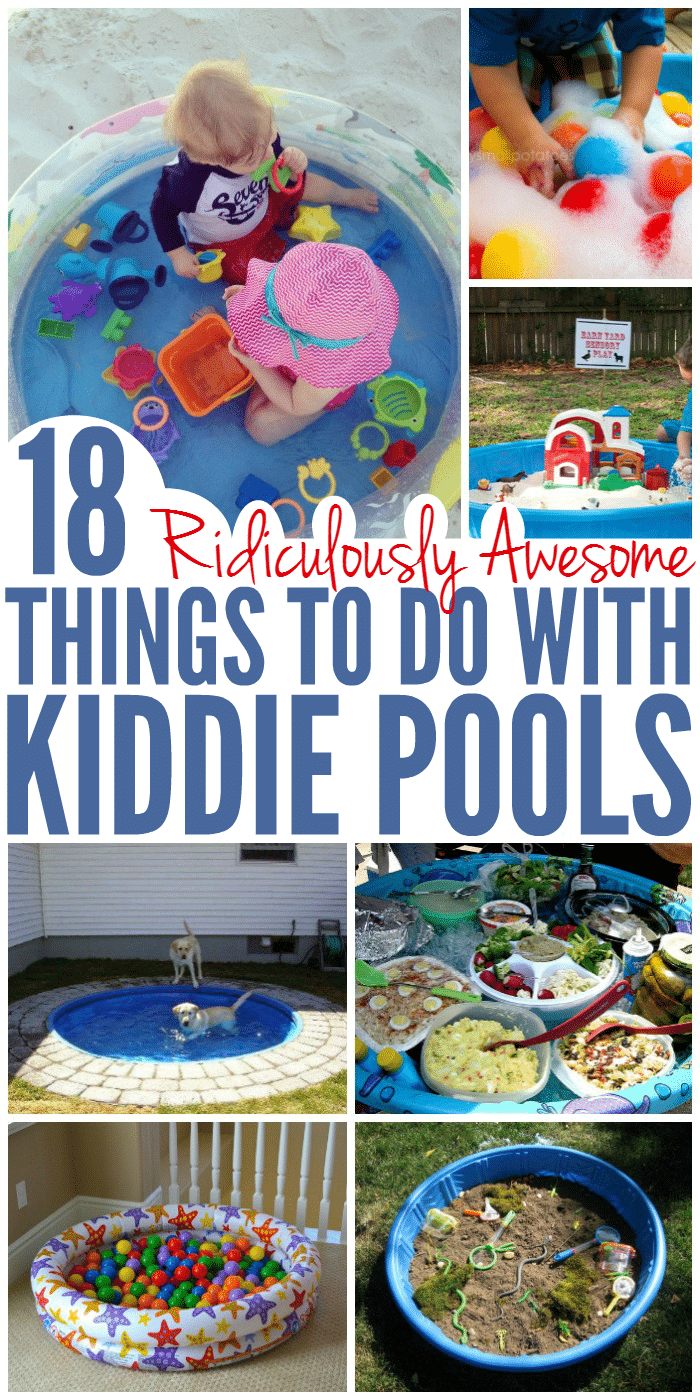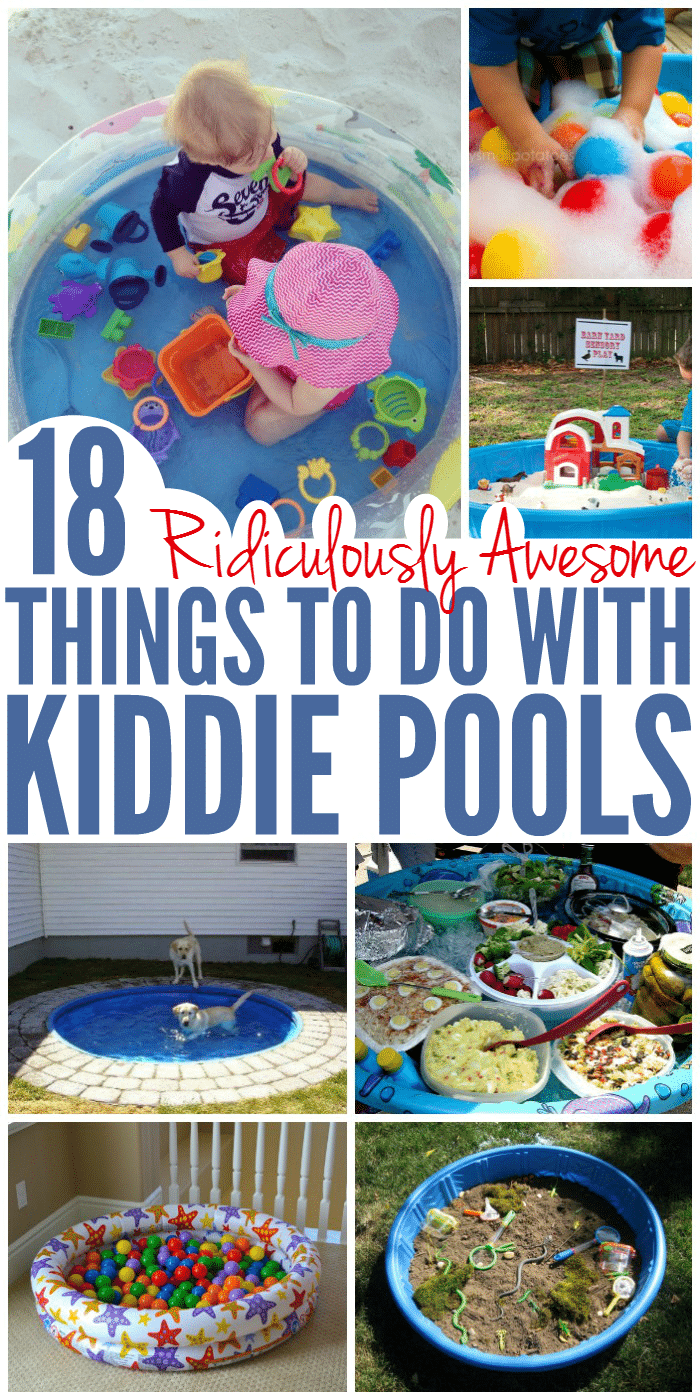 Kiddie Pool Hacks You Need to Try
Turn your inflatable kiddie pool into a ball pit in the playroom. What kid wouldn't love this? You'll need one of these pools and some plastic balls for hours of fun!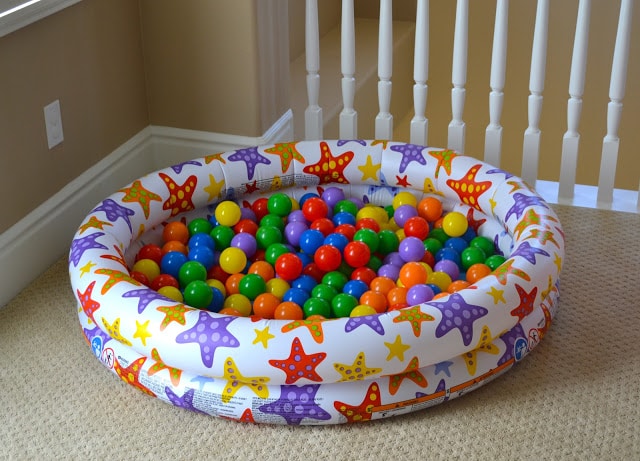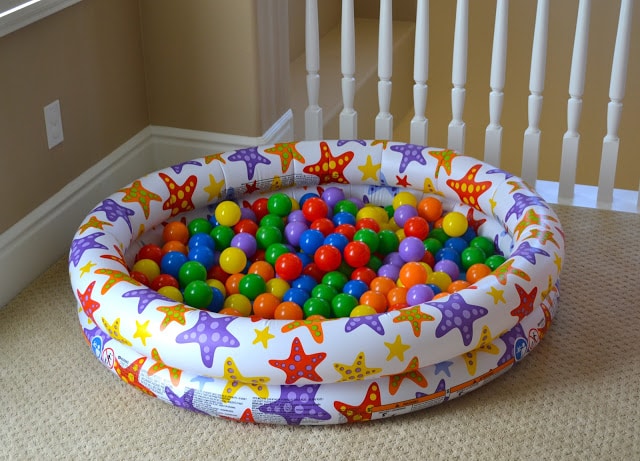 via Thrive 360 Living
Or put a bubbly ball pit out on the deck or in the grass for some slippery, sudsy fun.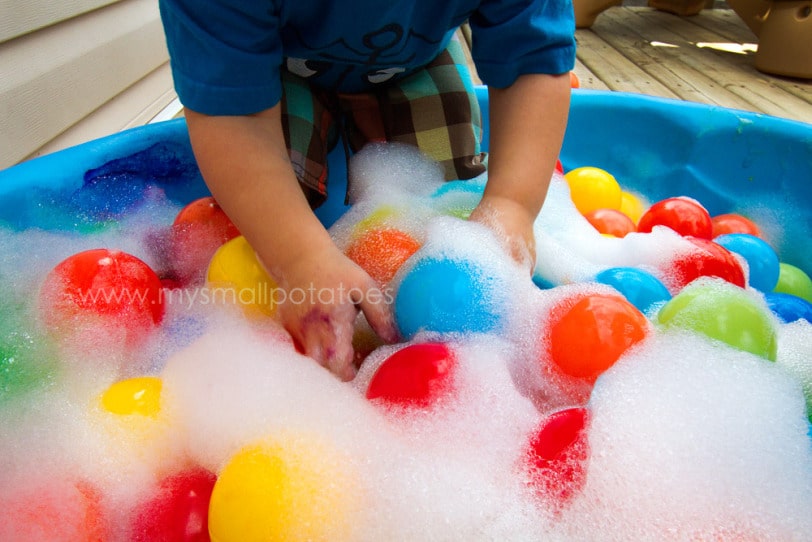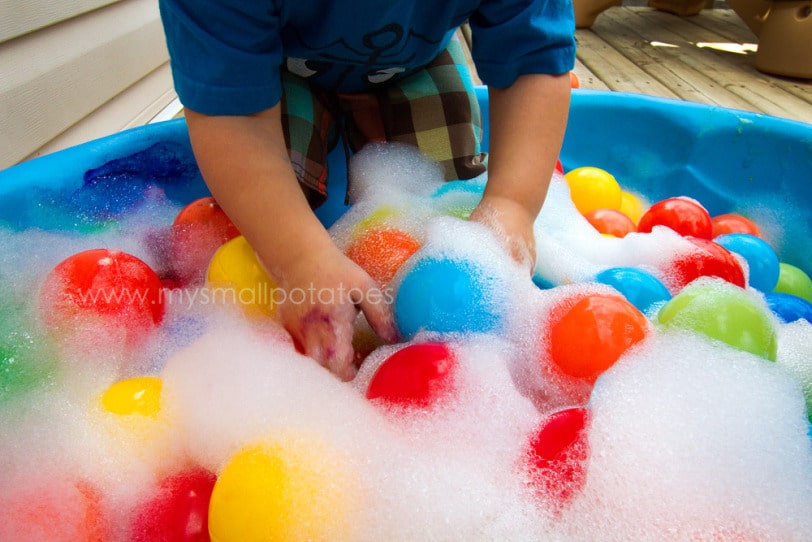 via My Small Potatoes
Make a sandbox for way cheaper than buying one at the store.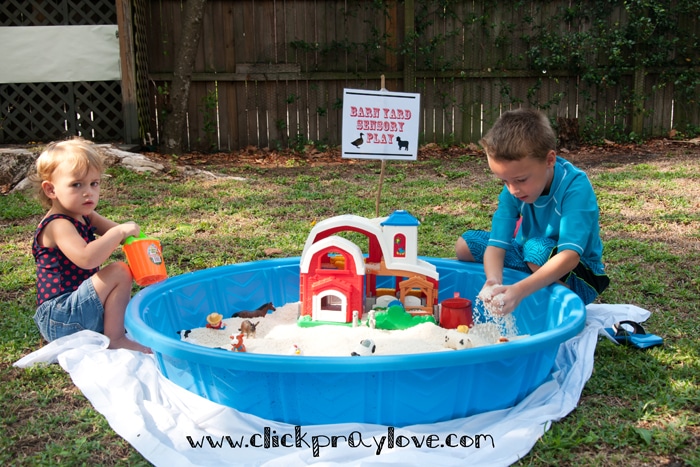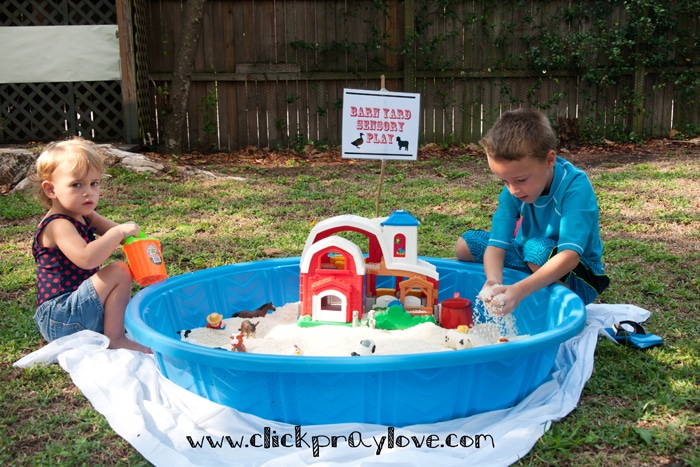 via All for the Boys
Set up a critter pit for the kids to dig around in. Some dirt, plastic bugs, rubber snakes, etc. are all you need for hours of busy fun.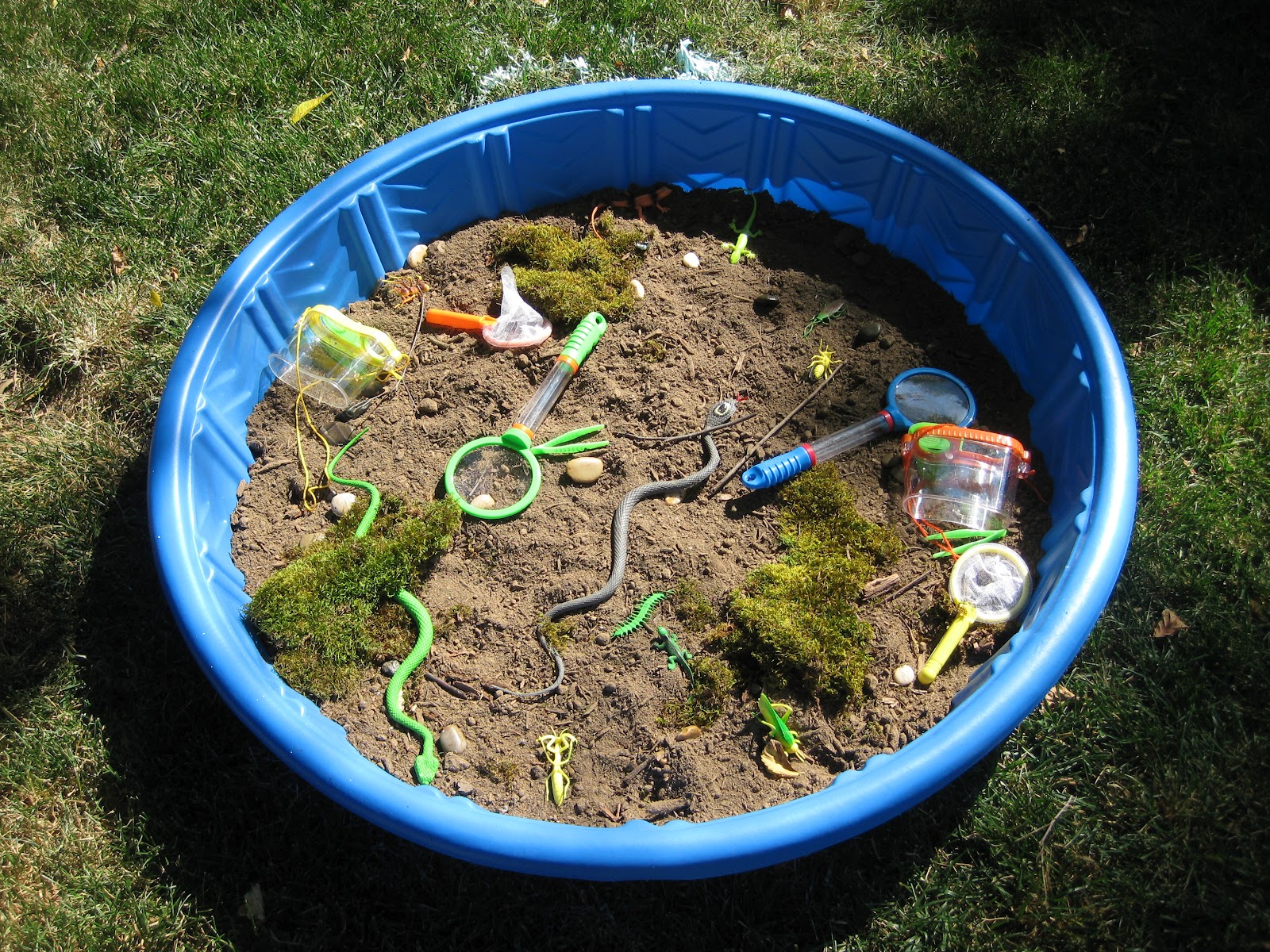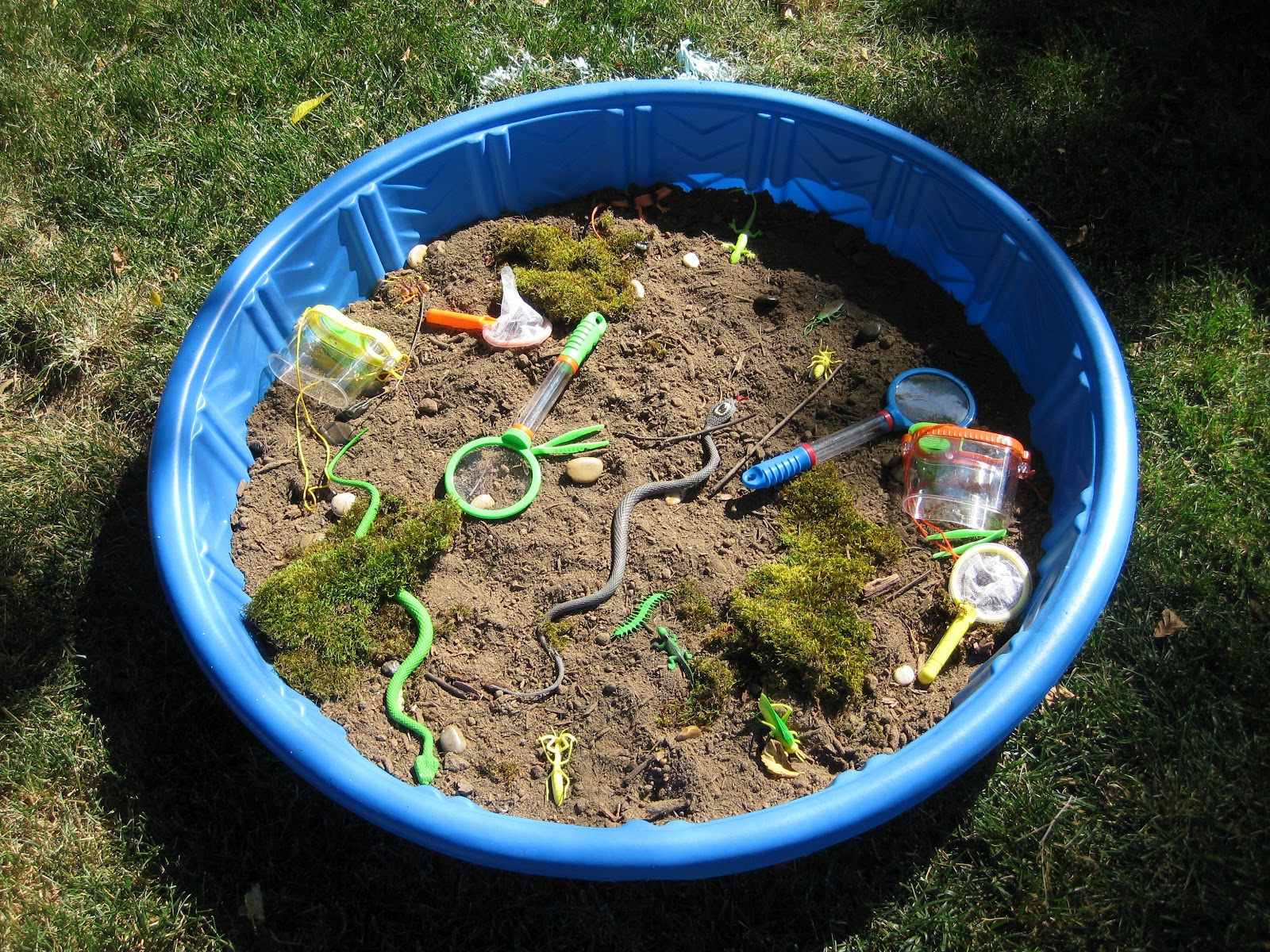 via Chalkboards to Strollers
Create giant bubbles with a kiddie pool, hula hoop and a strong bubble solution.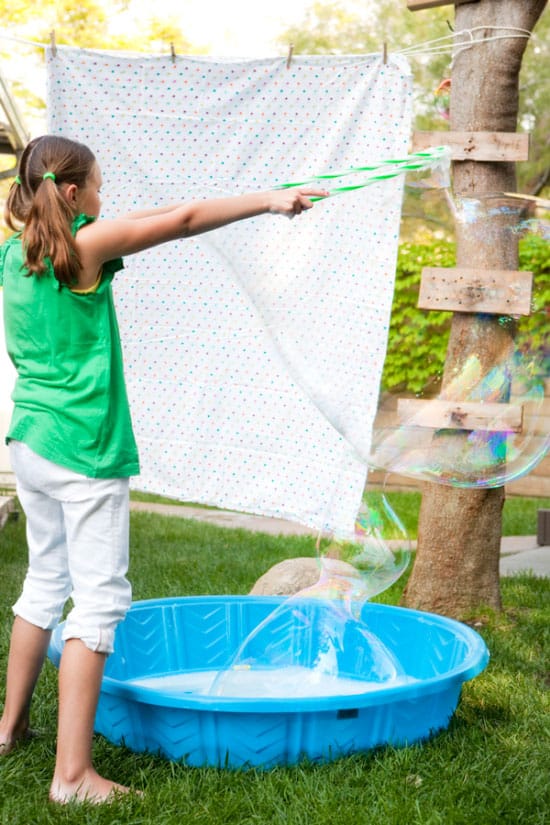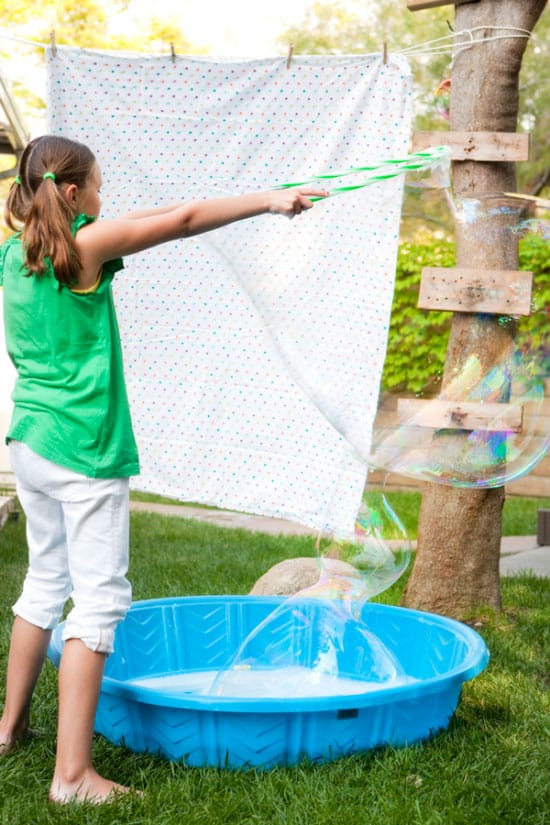 via One Charming Party
Take a small, inflatable pool to the beach to keep your toddlers and babies corralled with their toys. (Get more beach hacks here!)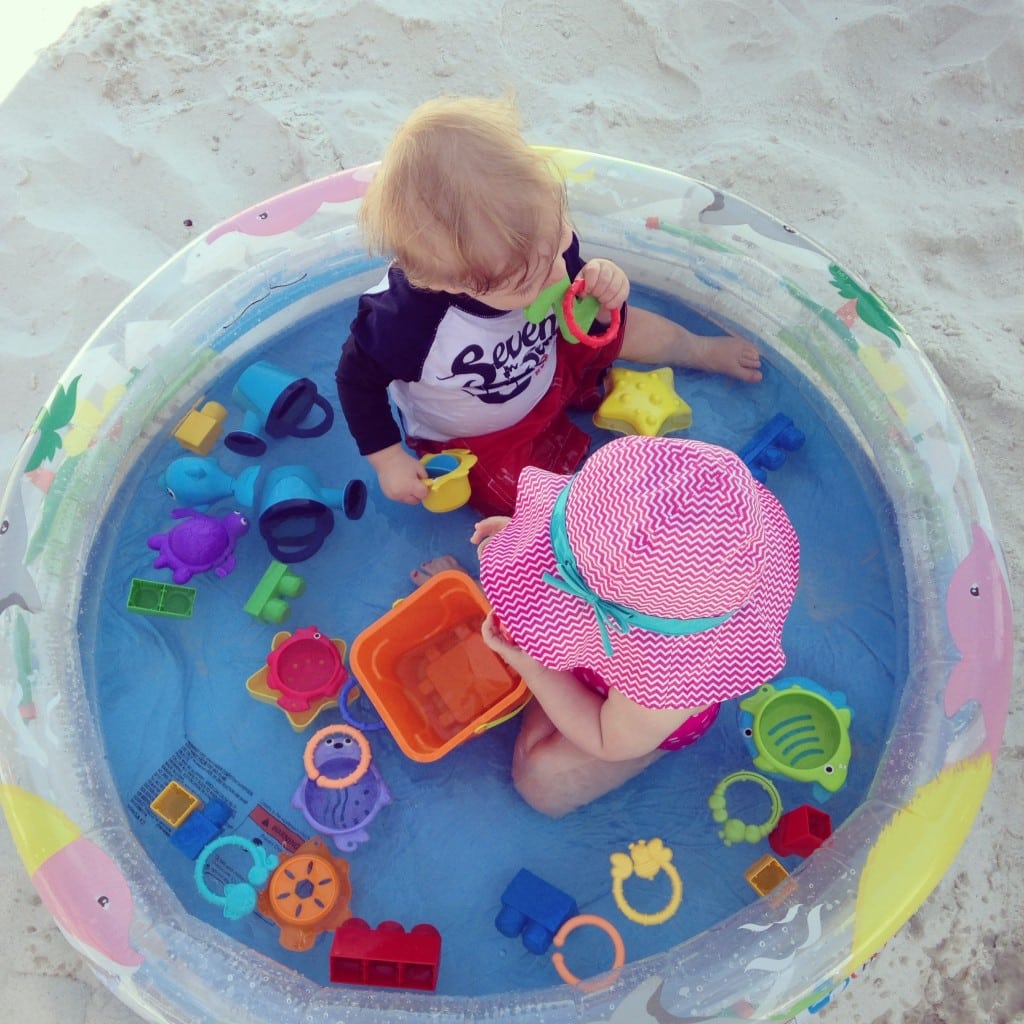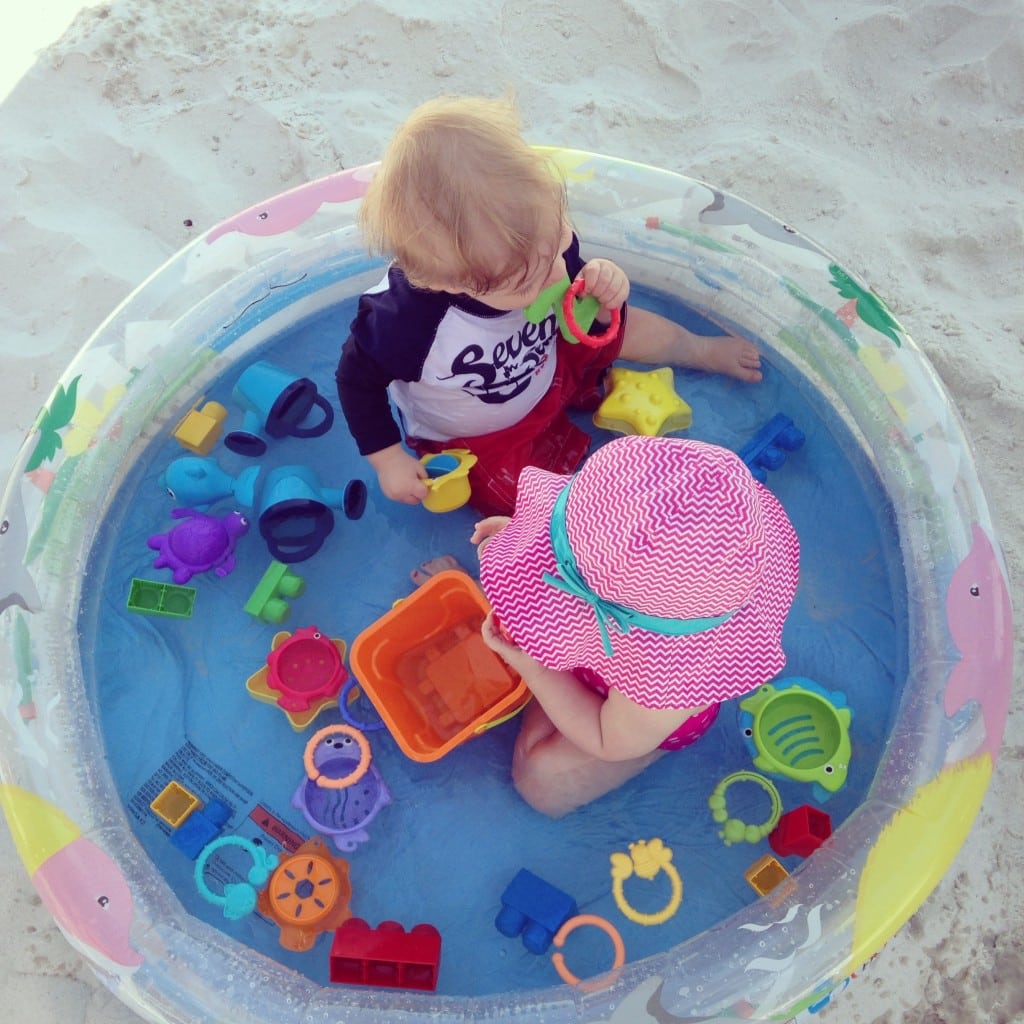 via Baton Rouge Moms
Put together an extra-large Easter basket for the entire family. Yes, it's huge, but it includes items for everyone, so it's not that over the top.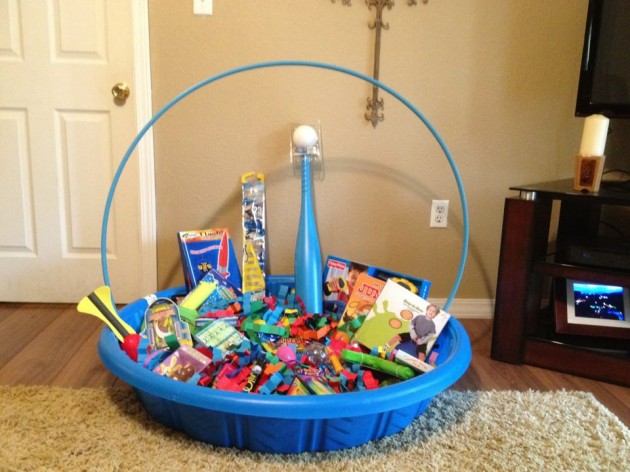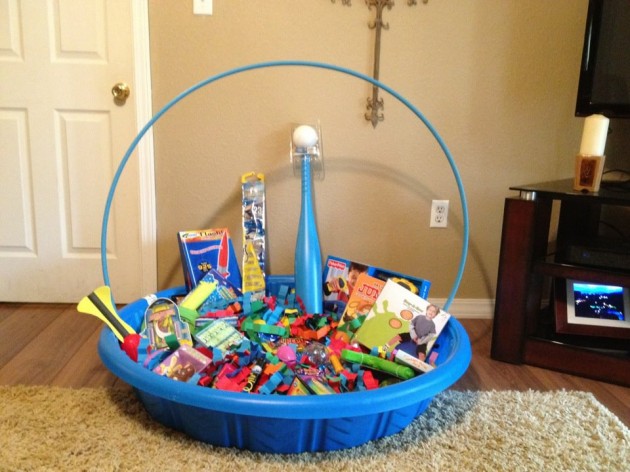 via KKYR
Build a bird's nest with giant plastic eggs and shredded paper for your little birdies to play in. Fun!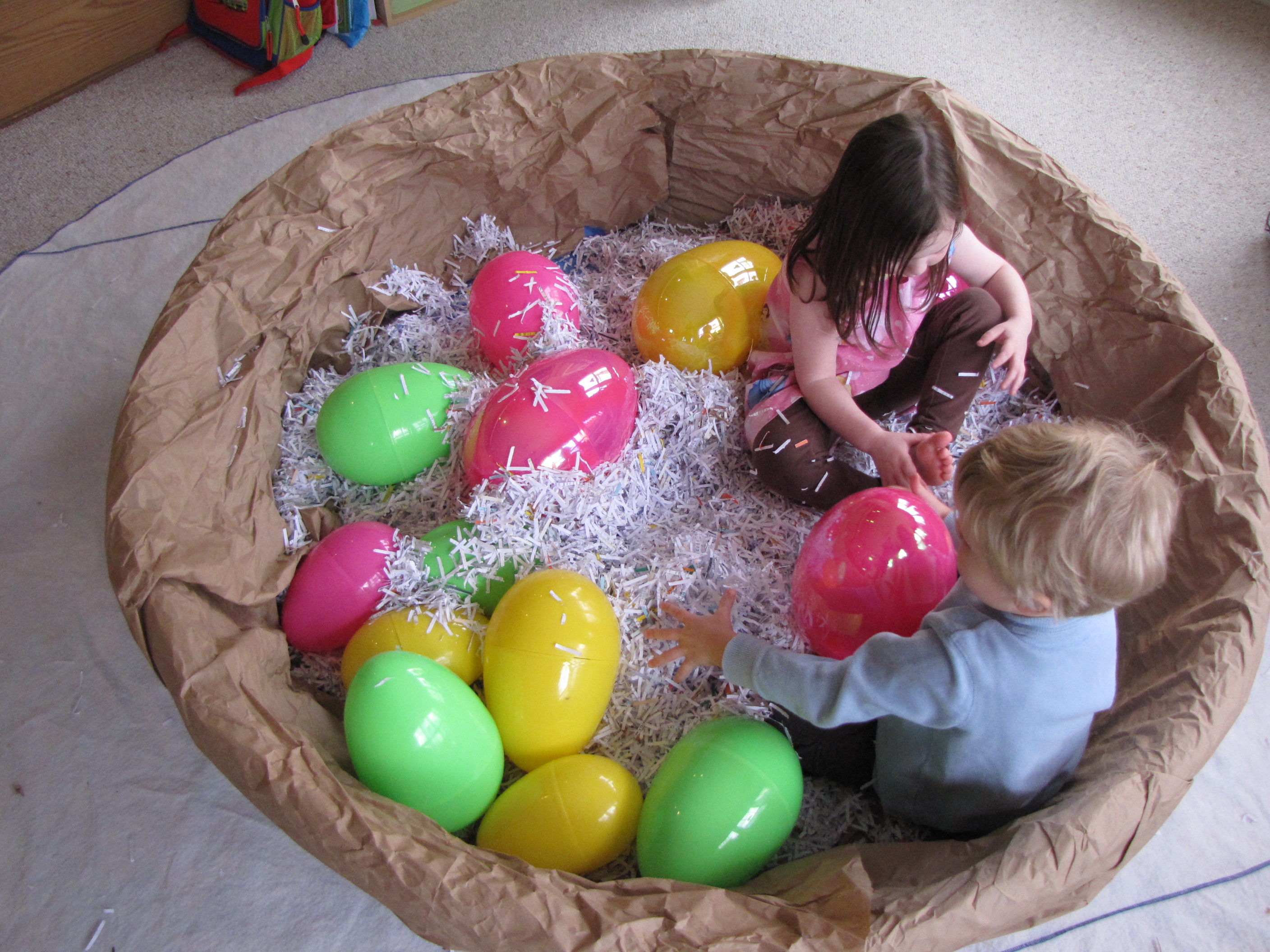 via Creekside Learning
Watch television with your honey in your own private love nest in a large inflatable pool with soft blankets and big, fluffy pillows. Or set one up for the kids if lying in a kiddie pool doesn't appeal to you. Get a similar pool here (affiliate).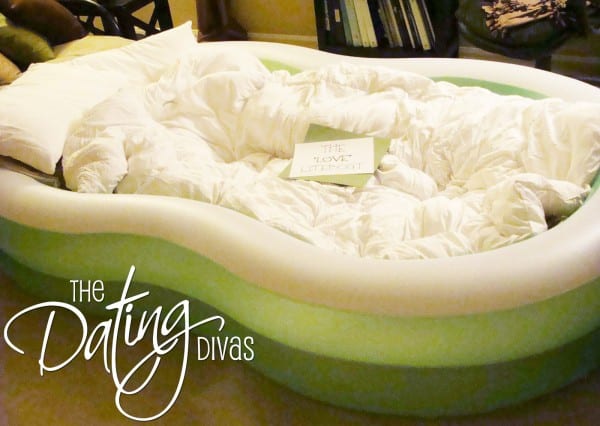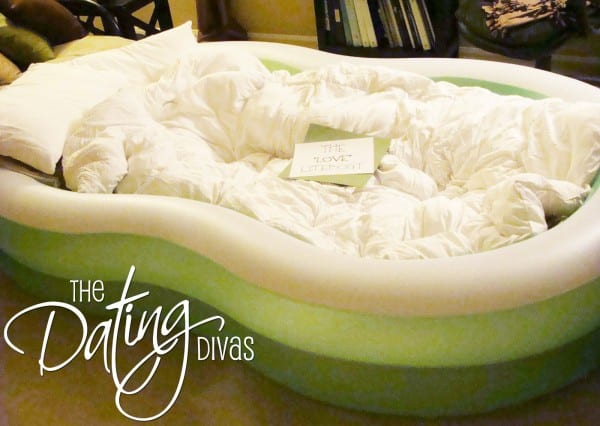 via The Dating Divas
Or put one outside for stargazing on a warm summer night.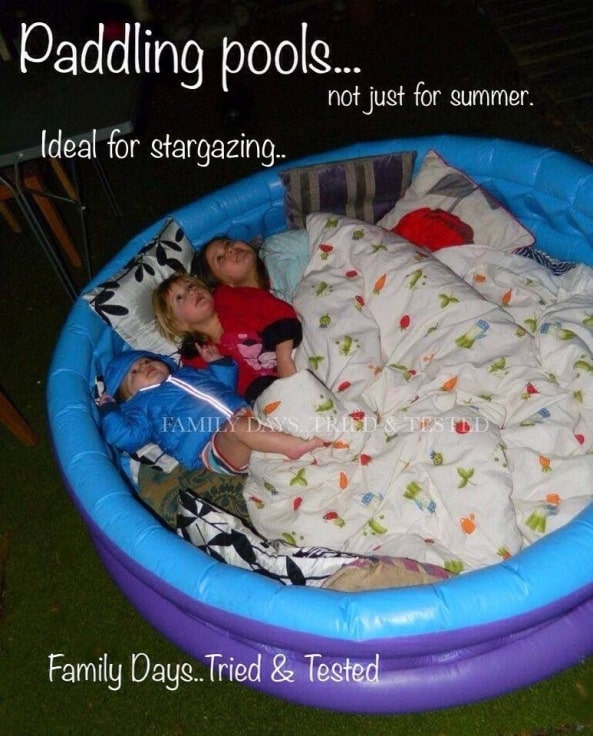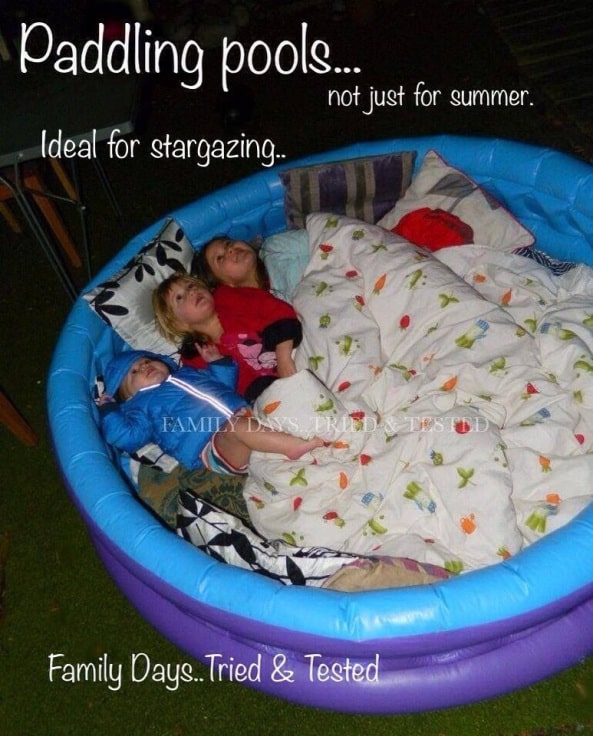 via Family Days Tried and Tested
Having an outdoor party or reunion? Fill kiddie pools with ice to keep the food and drinks cool.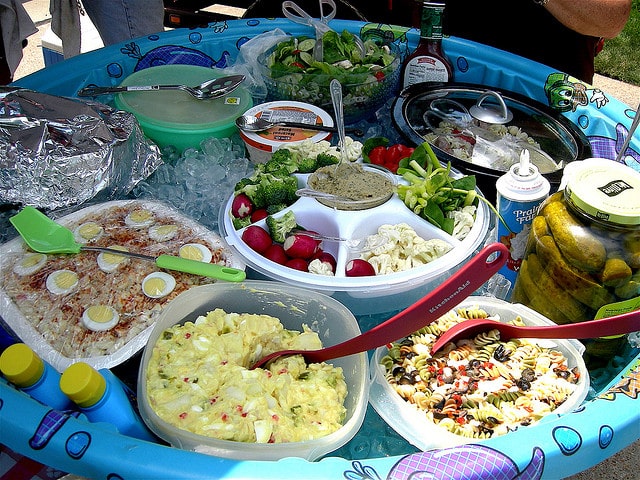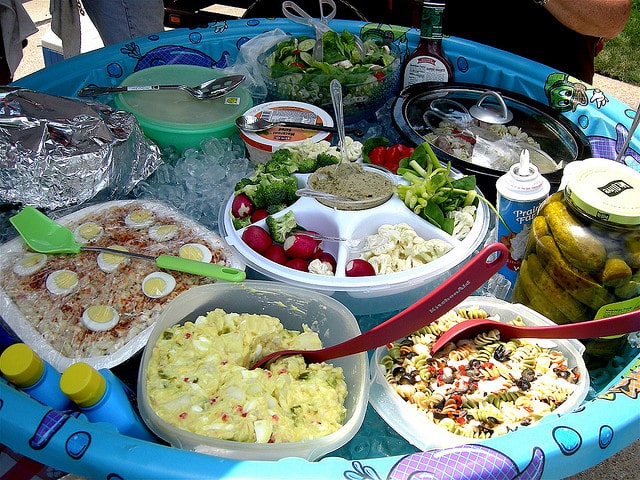 via Beauty and Bedlam
Pan for gold in your kiddie pool. Great idea for a cowboy birthday party!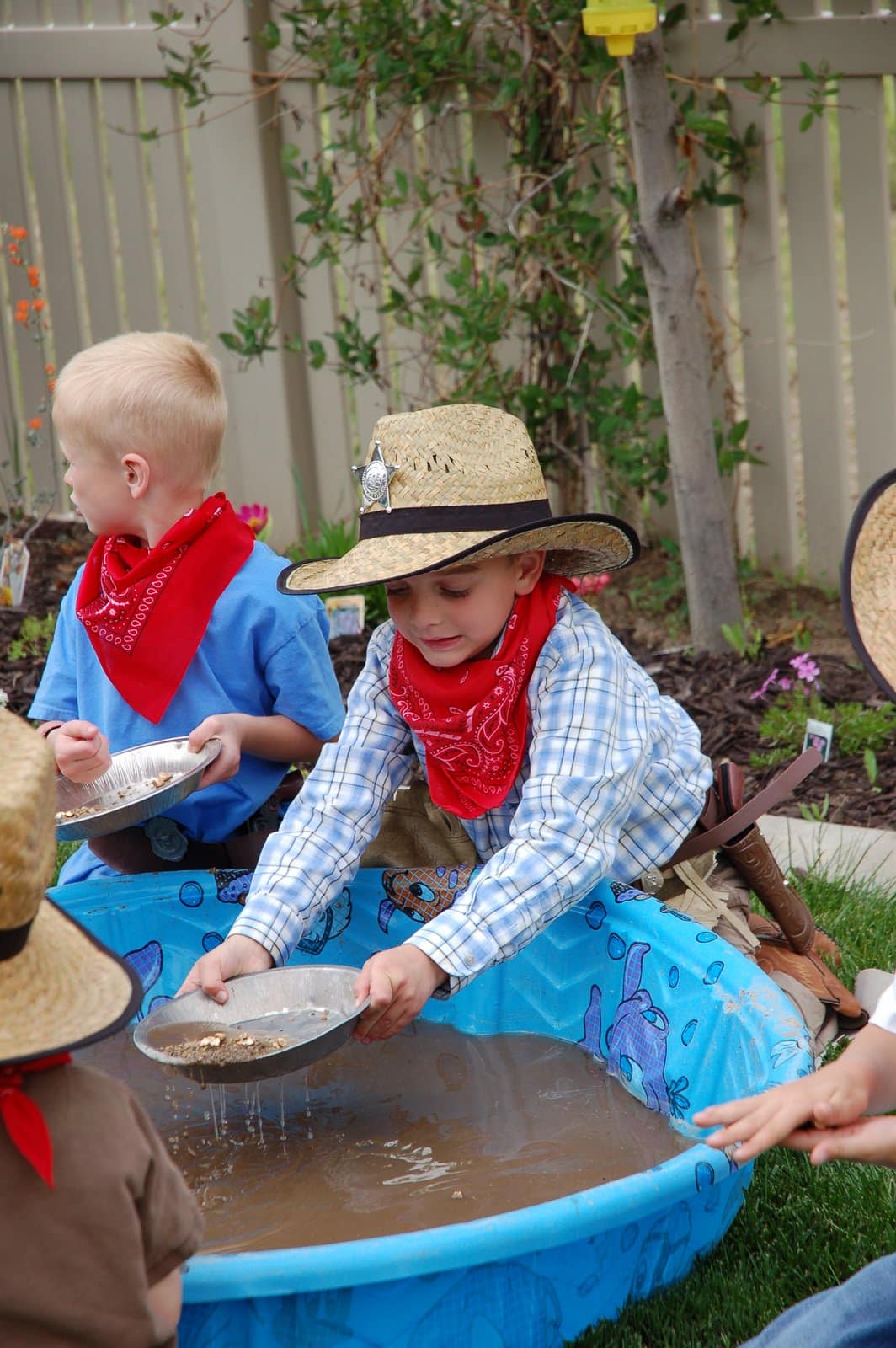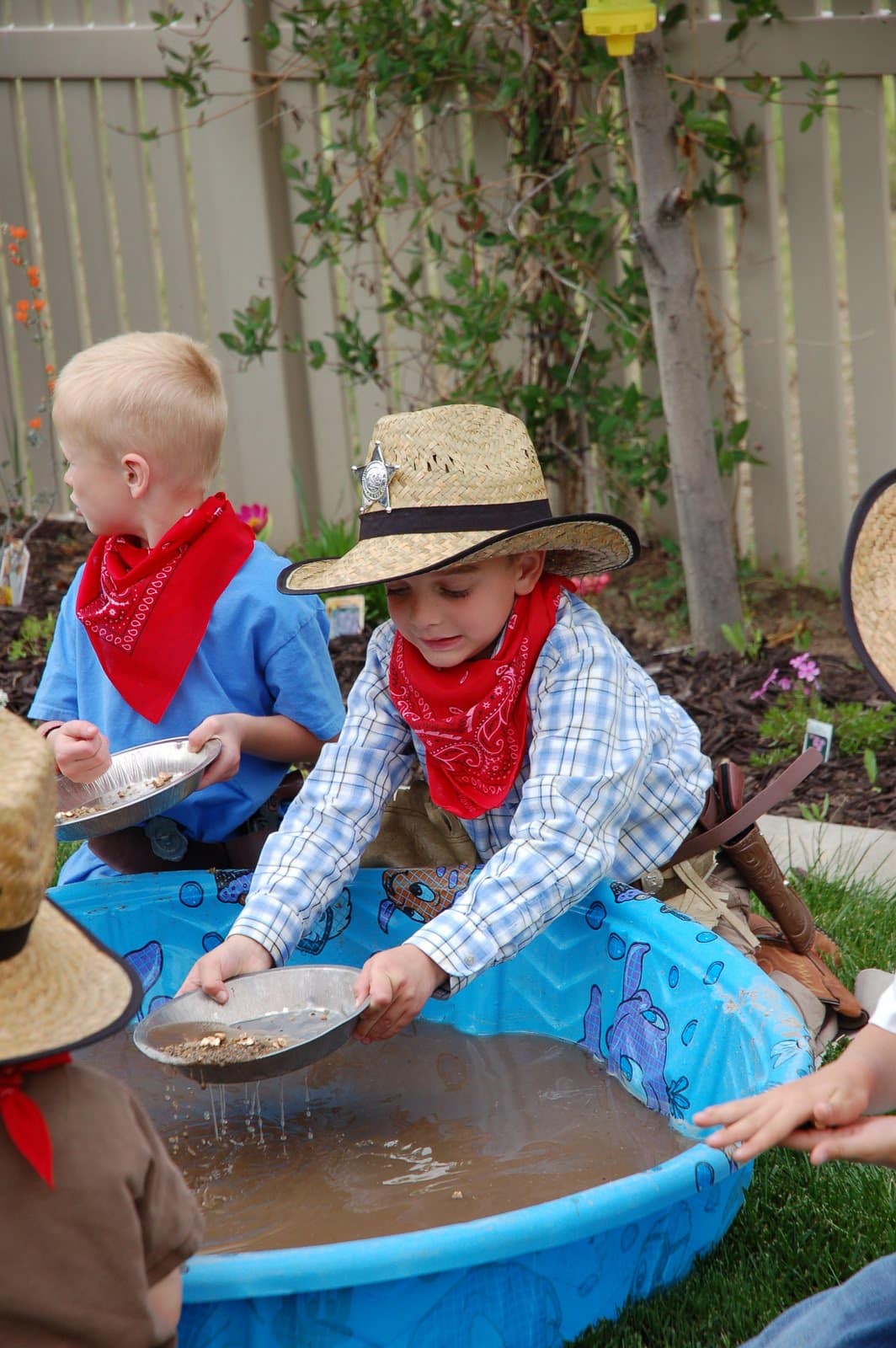 via Restless Risa
Or fill one with feed corn (for livestock) for a tractor-themed party.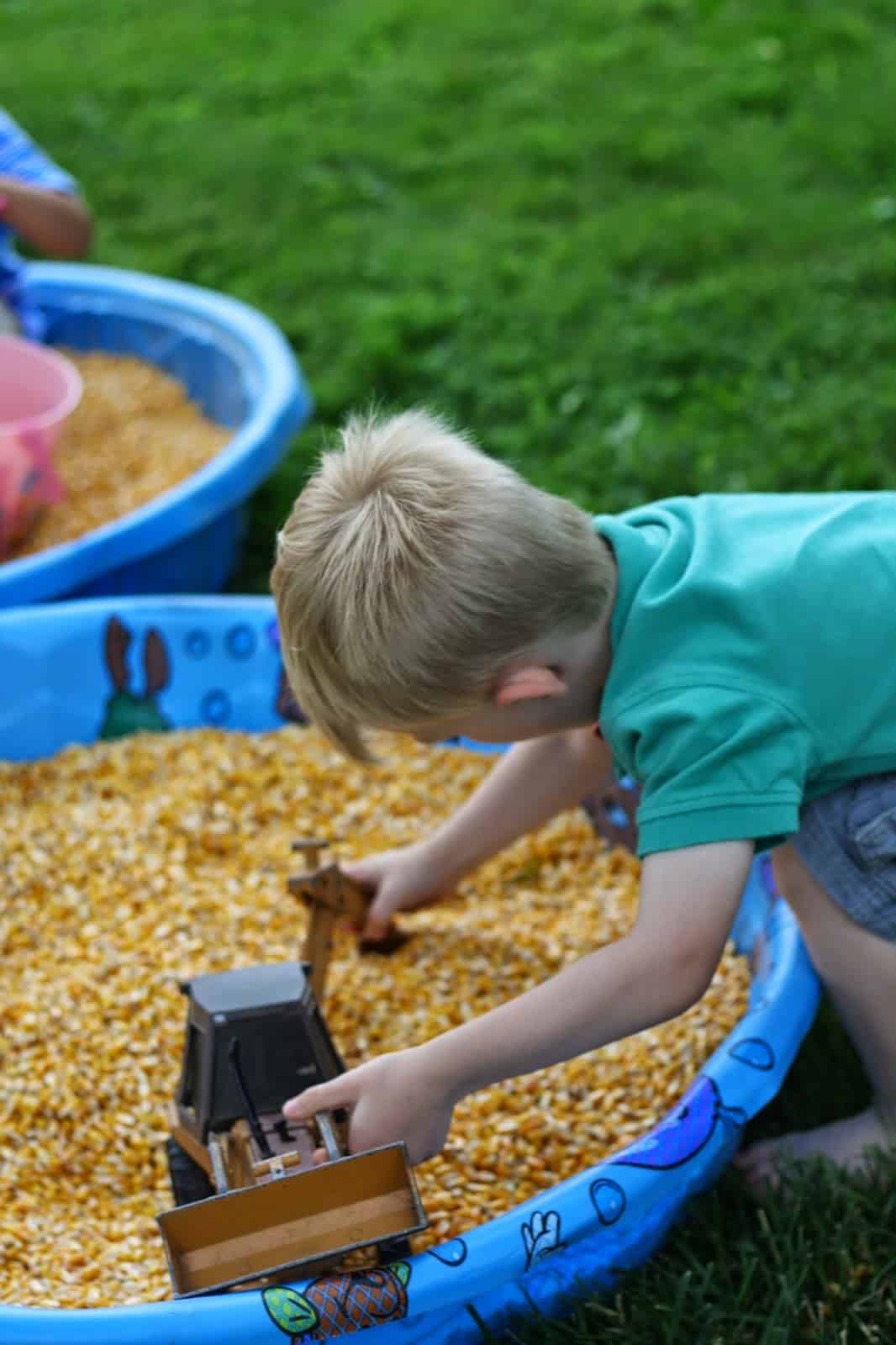 via Raising Up Arrows
Provide a pool full of water balloons to have the most epic water fight ever at your next kids' party.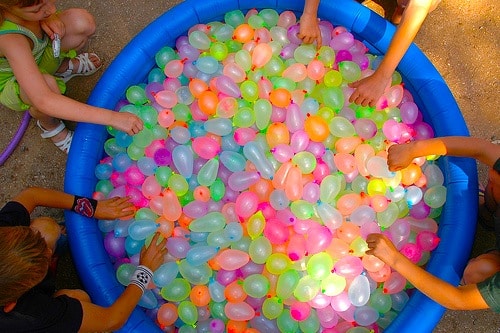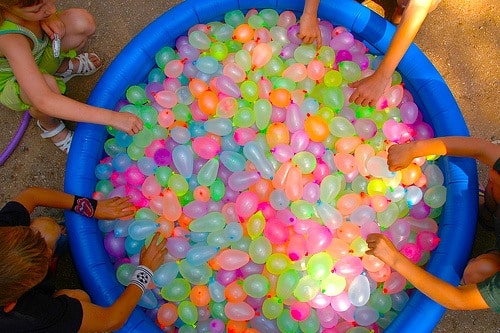 via My Party Planner
Use an old pool as a container garden for flowers, herbs or anything else you might want to grow. (Get more creative ways to start a garden using kiddie pools.)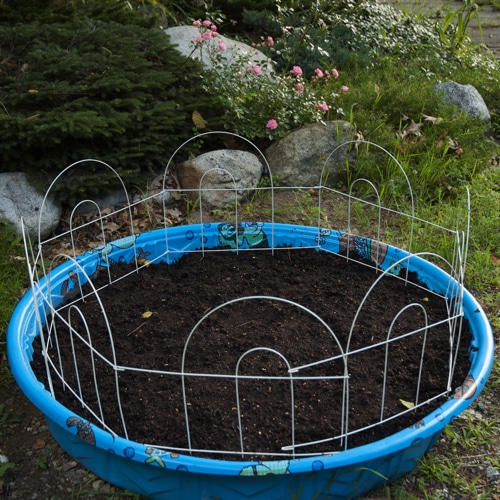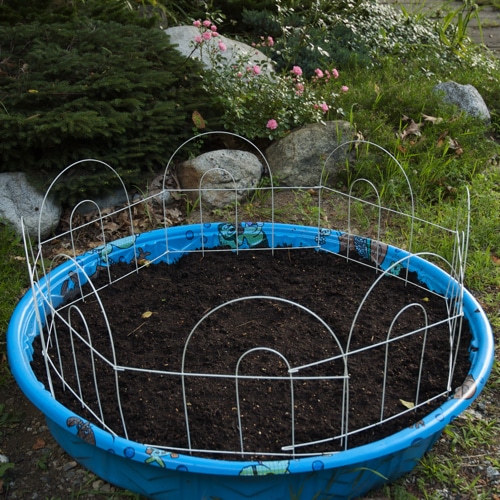 via Container Gardening About.com
Create a brooder for your baby chicks. Pictures of a figure-eight brooder here.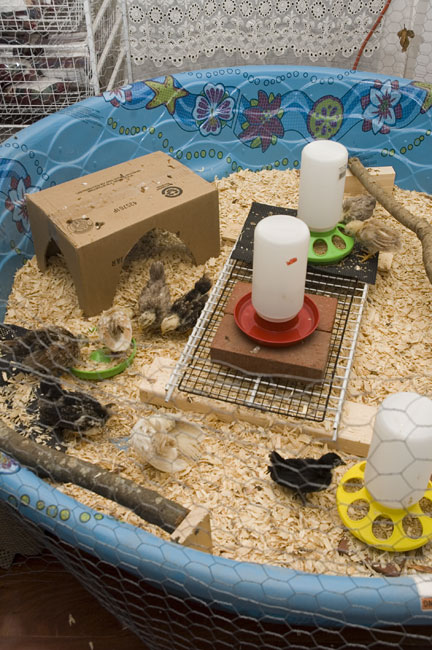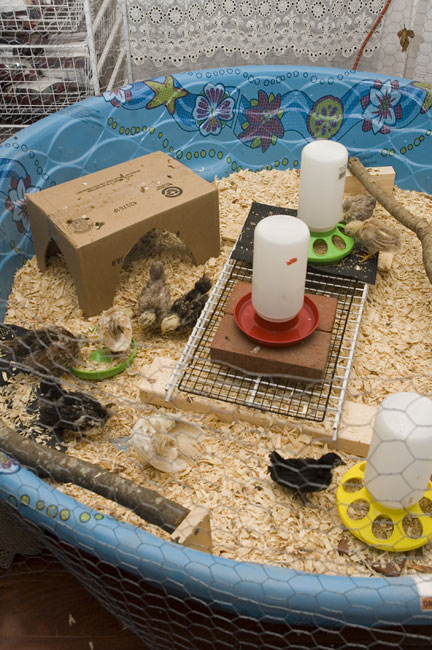 via Pixie Chickens
Build an easy-to-clean duck pond out of your kiddie pool.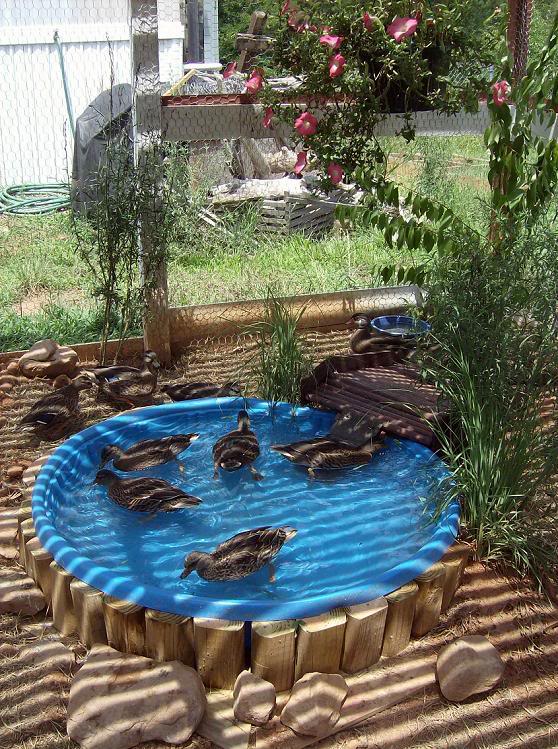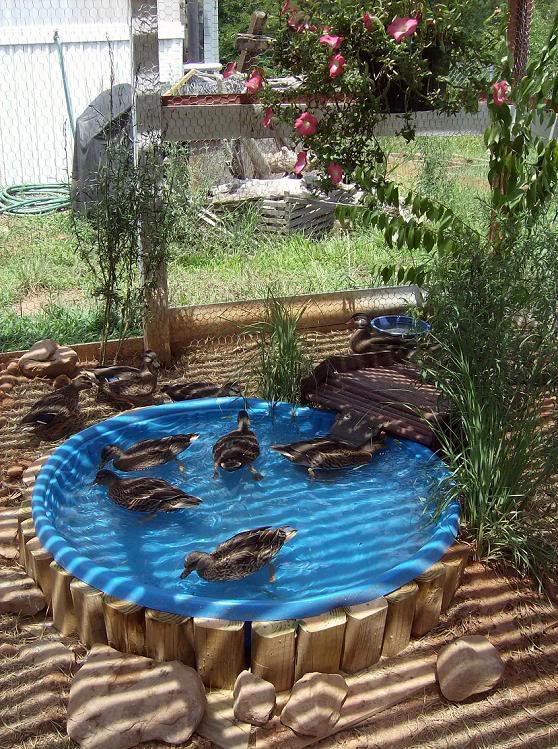 via Survivalist Boards
Or a nice swimming pool for your dogs. It looks much better when placed in ground than when left above ground, doesn't it?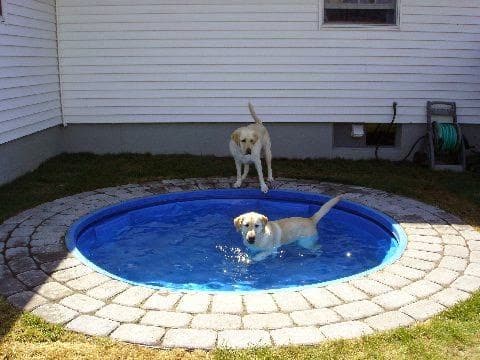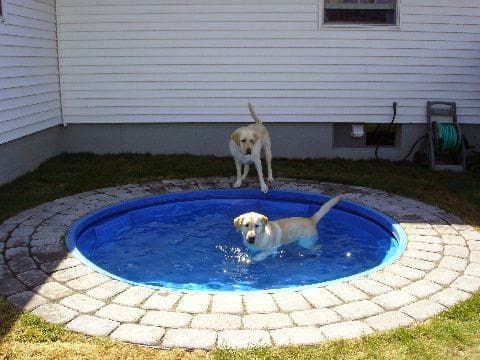 via Garden Therapy
Which idea do you want to try?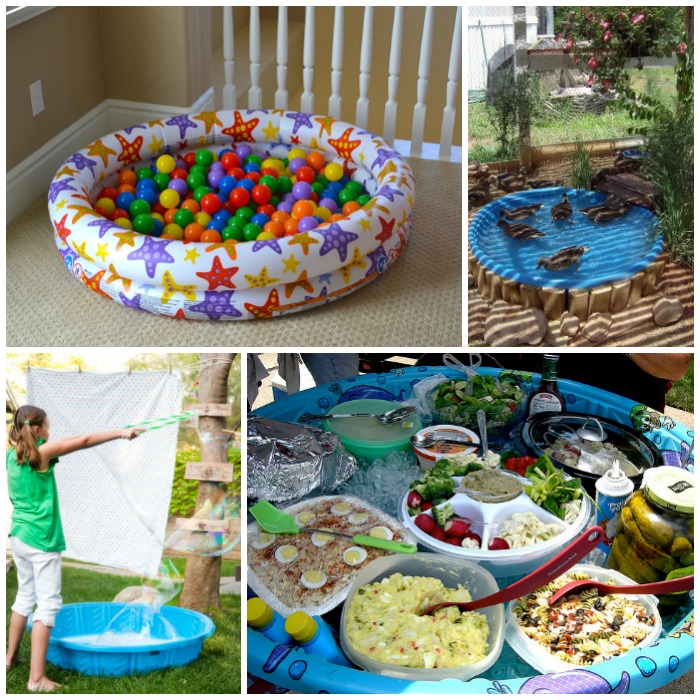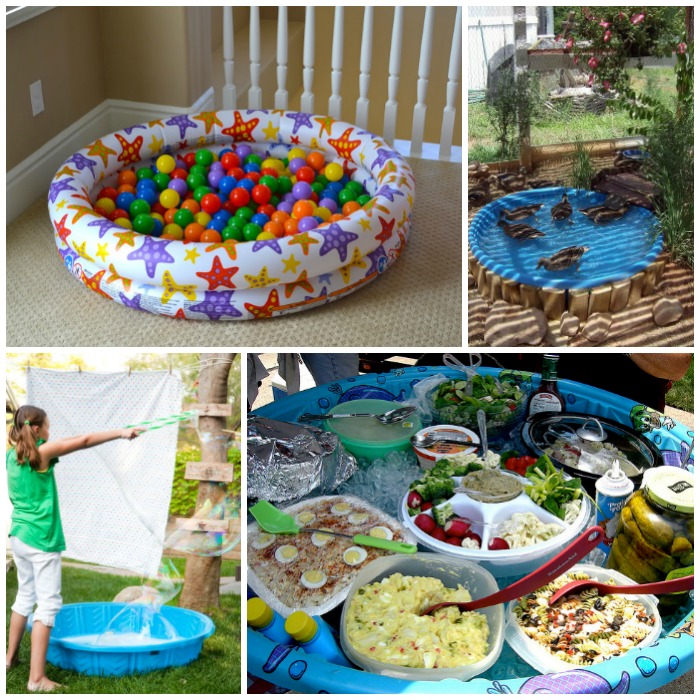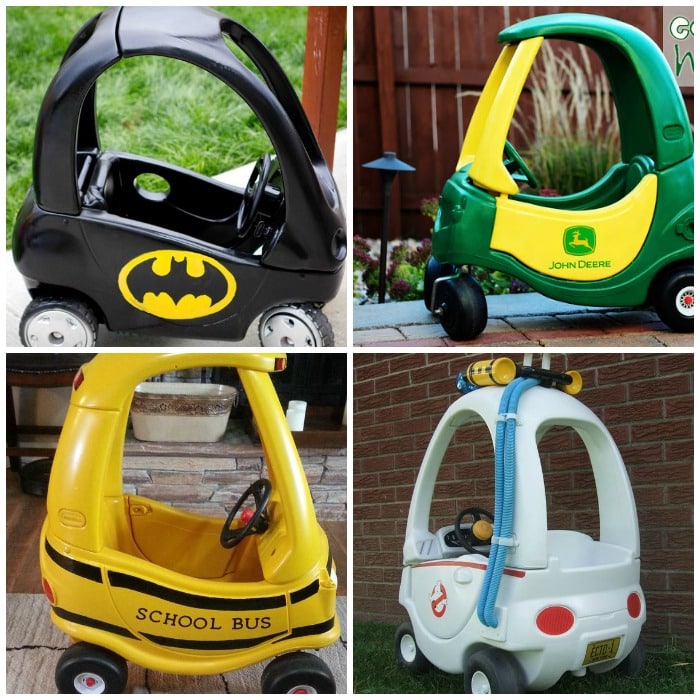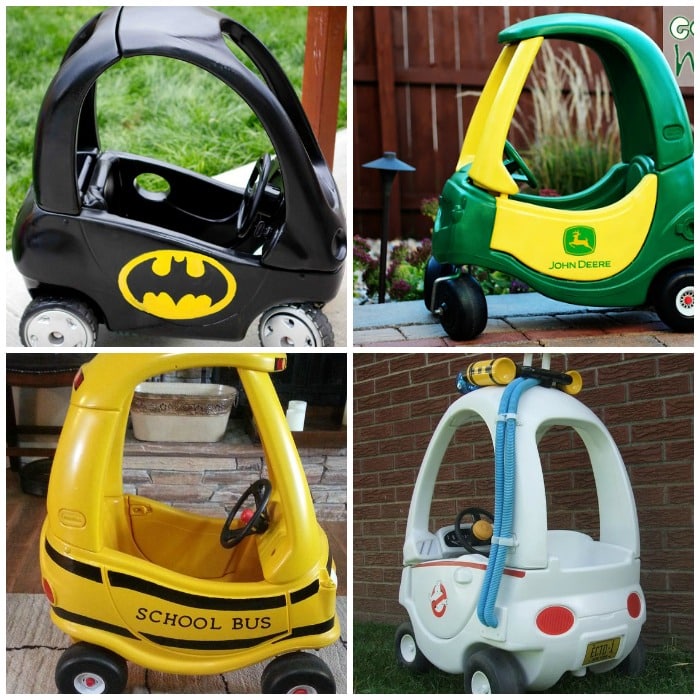 Want more fun hacks for your kids' toys? Check out these FUN cozy coupe makeovers!