When you come home from work or from shuttling the kids to and from their activities, dinner is often the last thing you want to tackle. Top that with sticking to your low carb diet, and it's all too easy to just give in and grab take-out or fast food from the drive-thru. But these Low Carb Instant Pot Recipes will save the day! You can make dinner quickly and easily, and because you're using the Instant Pot (which requires little to no supervision), you can help the kids with their homework, tidy up, or relax and watch TV while your dinner is cooking.
Low Carb Instant Pot Recipes for Dinner
One thing to keep in mind: Not all low carb instant pot recipes are quicker to make than say, a stove-top dish, as far as time spent getting it from pot to table. However, I've found that because the instant pot allows me to just toss the food in and let it cook without standing over the stove, stirring, etc., it's a time saver. It allows me to multitask, and that's an essential for any busy mom!
To speed up instant pot cooking, use meats that are already thawed. But… you don't have to! Did you forget to set your frozen chicken in the fridge the night before? No problem… the instant pot can still cook it quickly! Don't you just love pressure cookers?
Anyway, let's get to those recipes.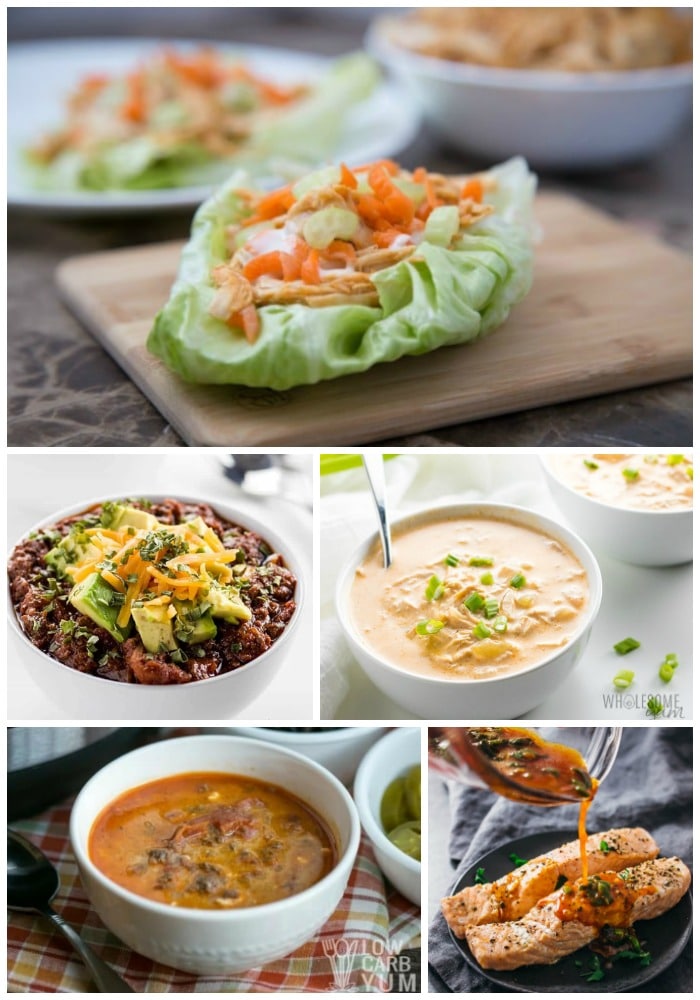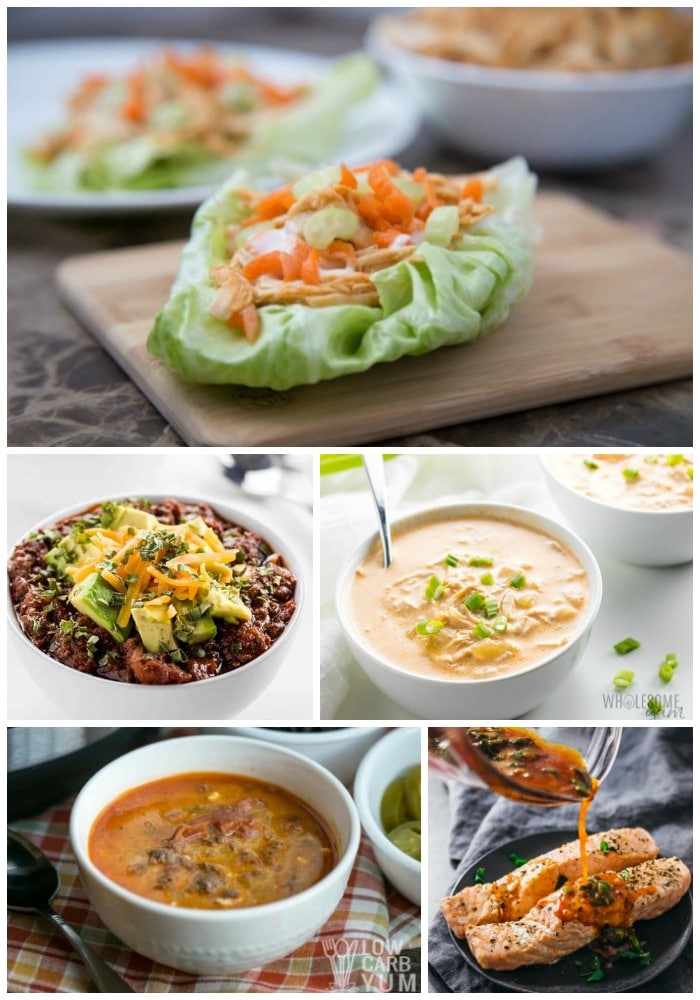 Instant Pot Buffalo Chicken Lettuce Wraps | Glue Sticks & Gumdrops
Keto Low Carb Chili | Wholesome Yum
Buffalo Chicken Soup | Wholesome Yum
Taco Soup | Low Carb Yum
Salmon with Chili Lime Sauce | Savory Tooth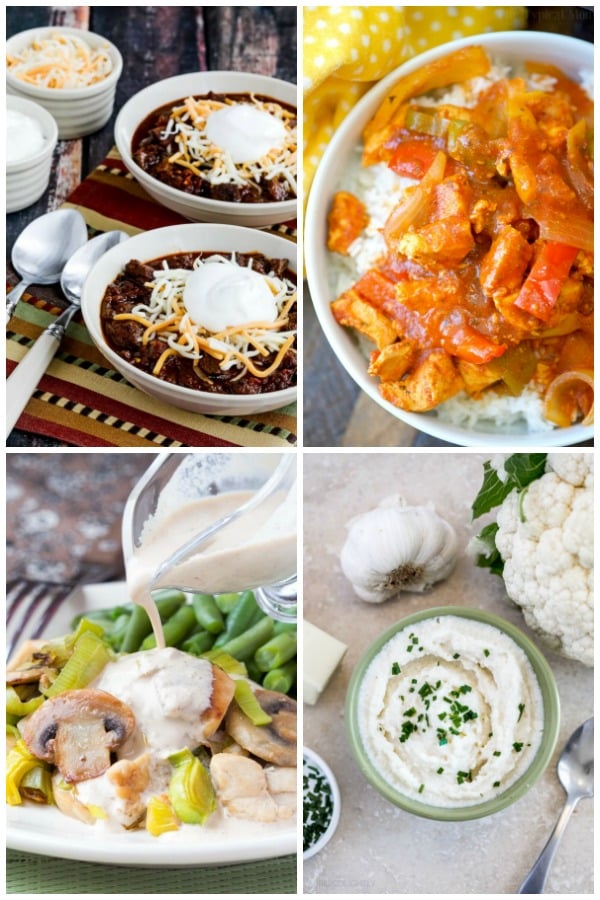 All Beef Ancho & Anaheim Chili | Kalyn's Kitchen
Chicken Cacciatore | The Typical Mom – Use a low carb pasta sauce or make your own.
Deconstructed Chicken Mushroom Pie | Recipe This
Mashed Cauliflower | April GoLightly – Use full-fat sour cream instead of low fat to save a few carbs.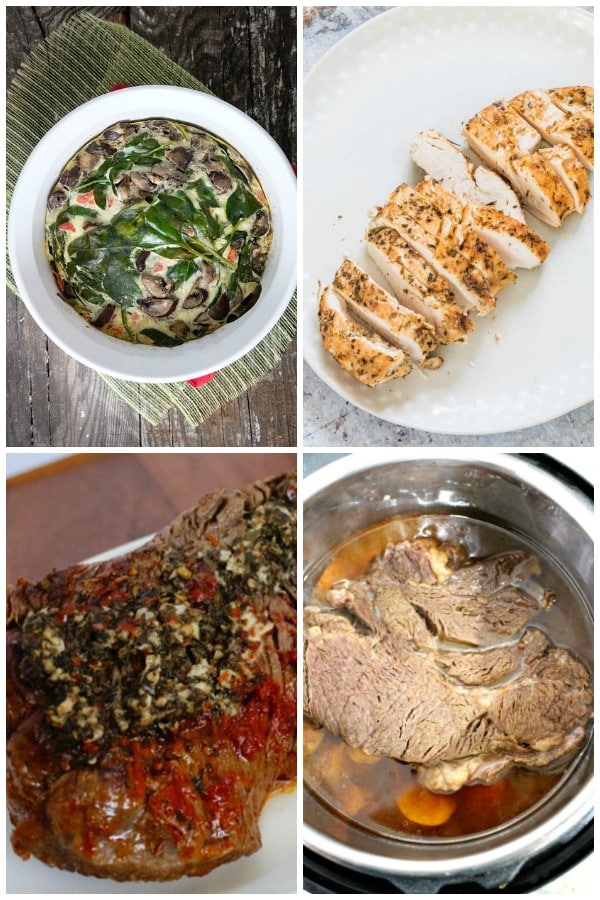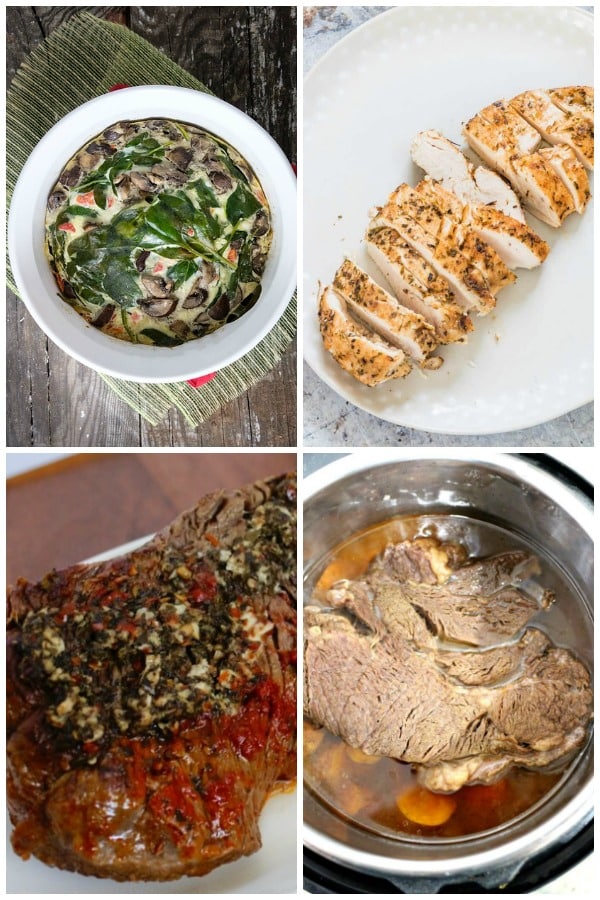 Frittata with Spinach and Mushrooms | Sidewalk Shoes – Use heavy whipping cream or half-and-half instead of milk.
The Best Instant Pot Chicken Breast Using Frozen Chicken | Recipes From A Pantry
Italian Spiced Pot Roast | Grace Filled Plate
Balsamic Pot Roast | Mama Loves Food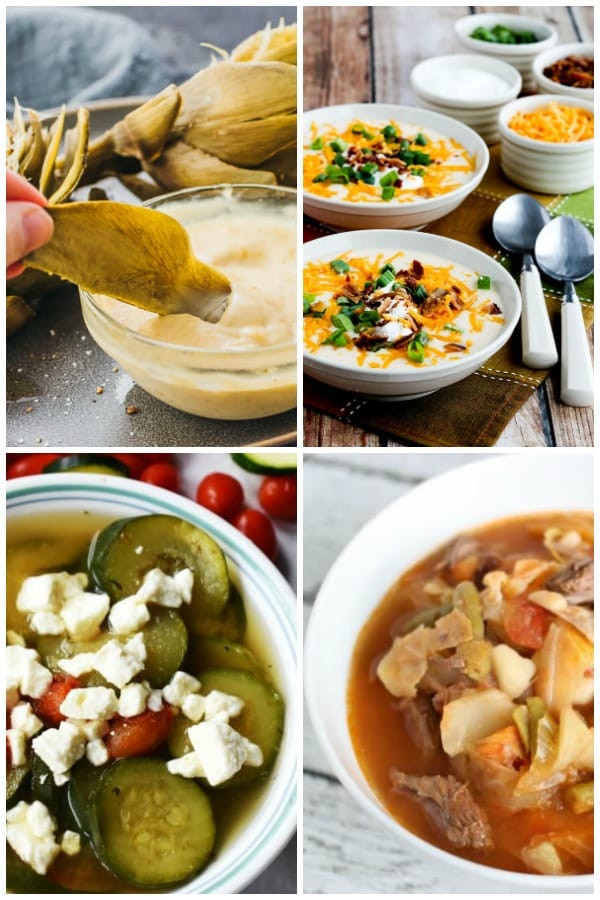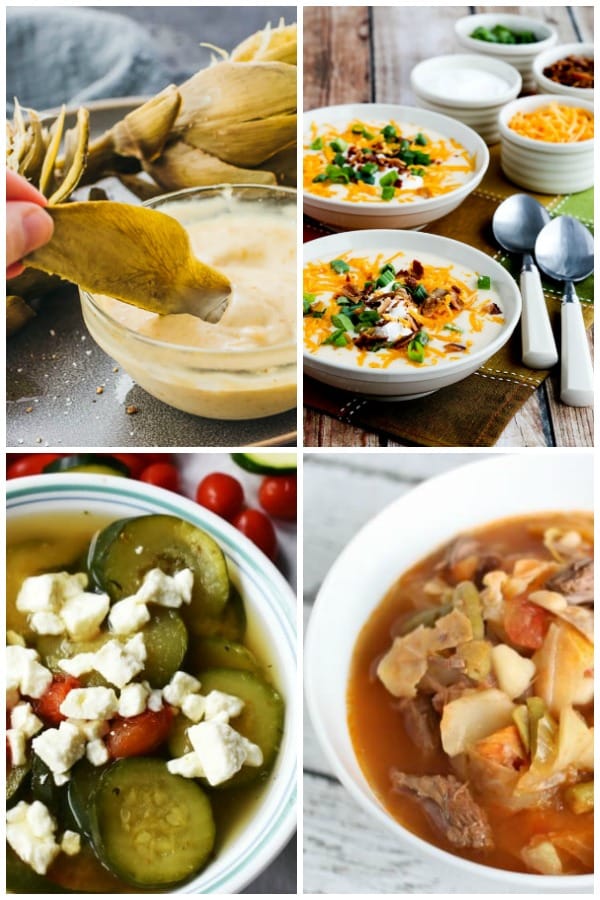 Artichokes with Spicy Garlic Mustard Dip | Savory Tooth
Loaded Cauliflower Soup | Kalyn's Kitchen
Zucchini and Tomato Soup | The Classy Chapter
Cabbage Soup | Mama Loves Food – Skip the potatoes (and possibly the carrots, depending on which phase you are in with your low carb diet).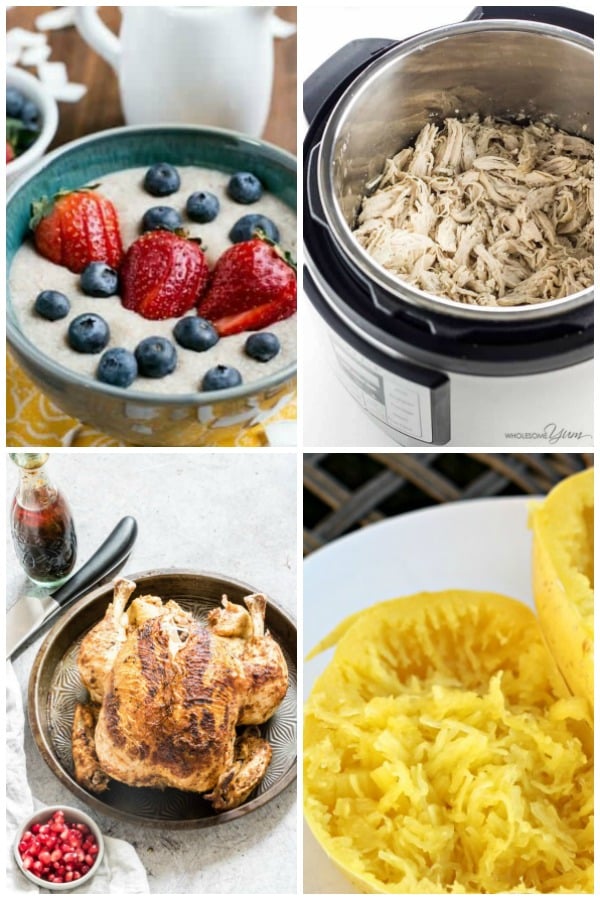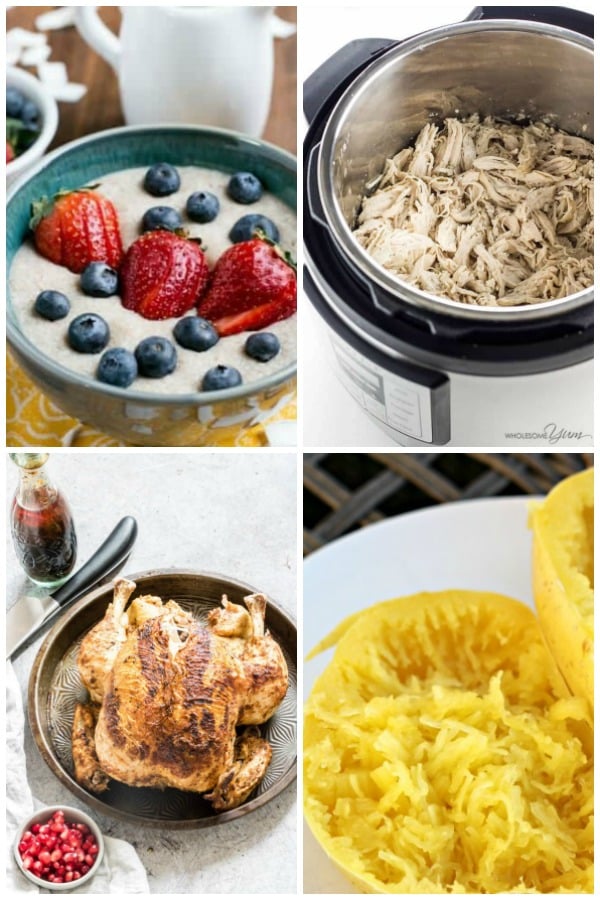 Coconut Low Carb Porridge – Low Carb Yum
Shredded Chicken Breast – Wholesome Yum
Instant Pot Whole Chicken | Recipes From A Pantry
Spaghetti Squash – Eating on a Dime
If you enjoyed these low carb instant pot recipes, you should also check out our Low Carb Crock Pot Recipes!