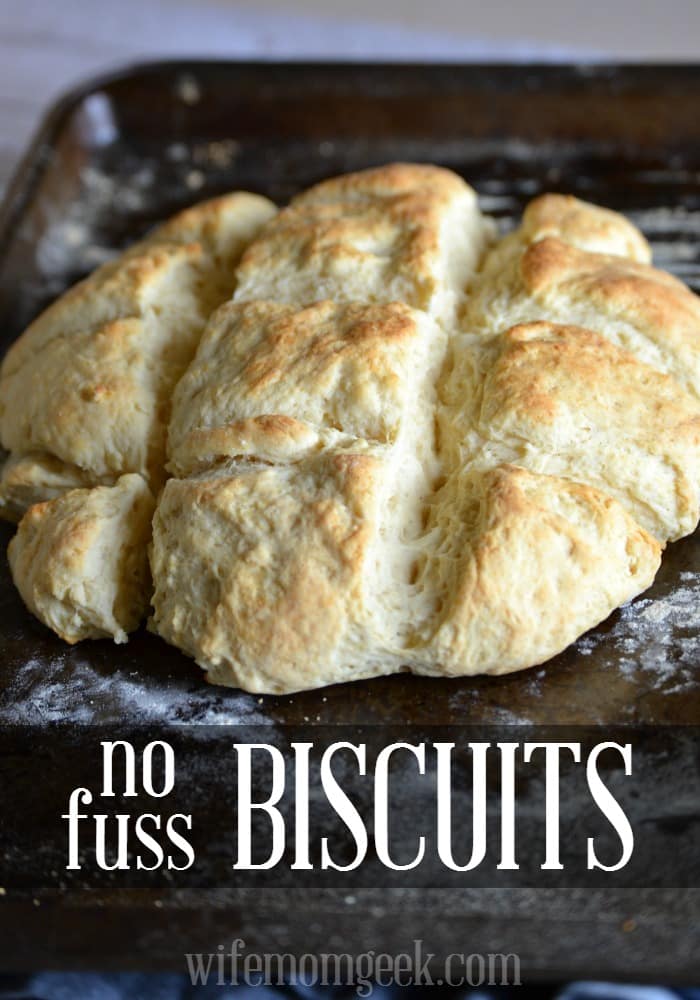 Nothing reminds me of home more than fluffy, warm biscuits. My mom made the best biscuits in the world. I know most people think their moms are the best, but trust me, these were restaurant worthy biscuits. Unfortunately, I didn't care much for cooking as a teen or young adult, so I never learned how to make hers. And after trying and failing at my mother-in-law's recipe and a few others, I finally stumbled on one that we all love–and they're so easy!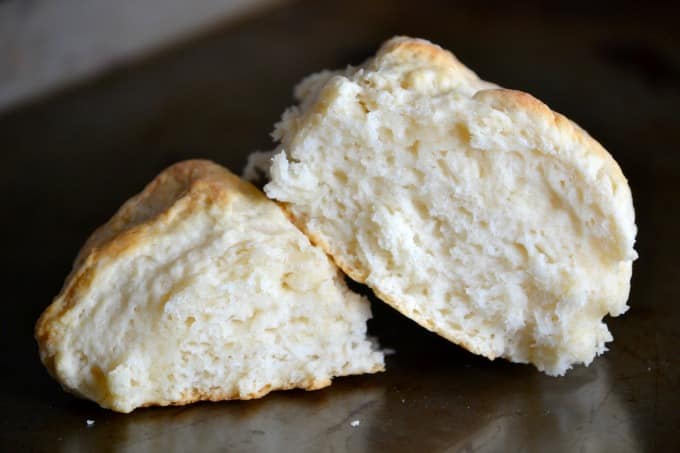 Look how fluffy they are inside!
Seriously… Who doesn't have 20 minutes to whip up some biscuits? Serve them with gravy for the ultimate comfort food breakfast. Add some sausage and eggs to them, and freeze them for a quick breakfast when you're in a rush. Or, just serve them with some hot butter or cool jelly and enjoy them as a snack. There's no wrong way to eat biscuits.
They're so easy because you don't even have to fuss with cutting them into pretty shapes. Just knead the dough, shape it into a circle on the baking sheet (or a square, if you prefer), and cut them with a knife before tossing them into the oven. They'll pull apart easily when they're done.
If you notice your biscuits aren't browned enough when you pull them out, pop them under the broiler for 30-60 seconds. I like a firm top on my biscuits.
Enjoy!
Adapted from AllRecipes.com. 
Looking for more comfort food? Try our Creamy Crockpot Mac & Cheese!