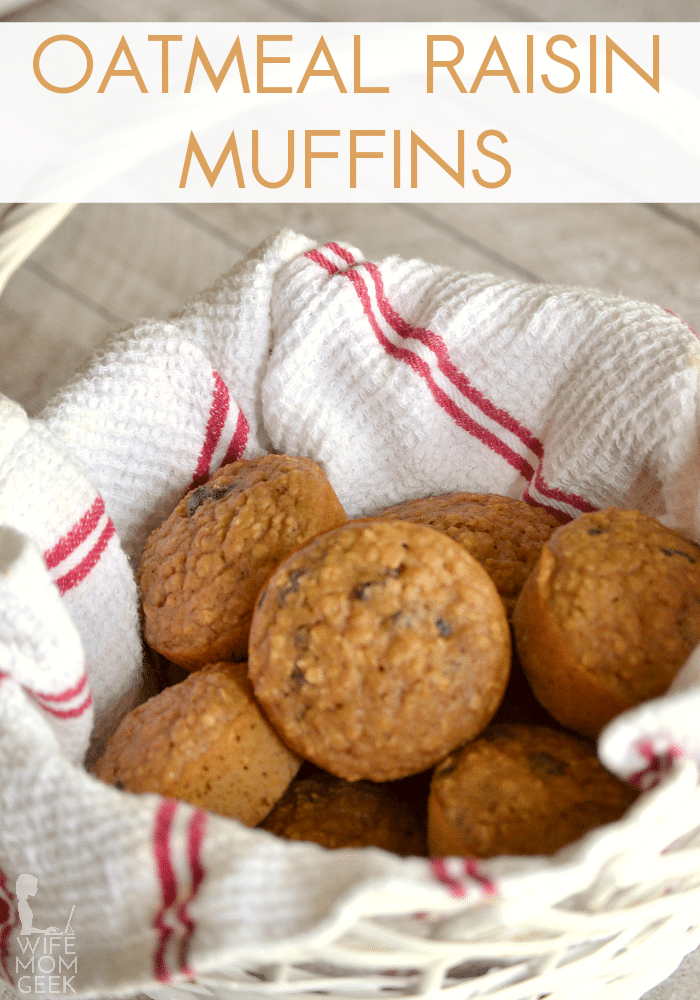 Muffins have been one of my favorite breakfasts for as long as I can remember. The smell of muffins baking reminds me of my mom… good memories! She made strawberry, banana and blueberry muffins most often, and my personal favorite is still blueberry. But, since I've grown up, I've come to enjoy other types of muffins, too. These oatmeal raisin muffins taste like a dense, moist oatmeal raisin cookie with a hint of maple flavor. My son and husband gobbled them up quickly. I hope you like them, too!
Now, here's the recipe:

Oatmeal Raisin Muffins
Ingredients
1 c. quick oats
1 c. self-rising flour
¼ c. brown sugar
¼ c. white sugar
1 tsp. cinnamon
¼ tsp. nutmeg
1 c. milk
1 egg
½ c. applesauce
½ tsp. maple extract
½ c. raisins
Instructions
Preheat oven to 375 degrees.
Sift flour into a large bowl. Mix in quick oats, brown sugar, white sugar, cinnamon and nutmeg.
In a separate bowl, beat the egg, and mix in milk, applesauce and maple extract.
Combine the wet and dry ingredients, and then add the raisins. Do not over-mix.
Pour batter into greased muffin tins.
Bake at 375 degrees for 18-20 minutes.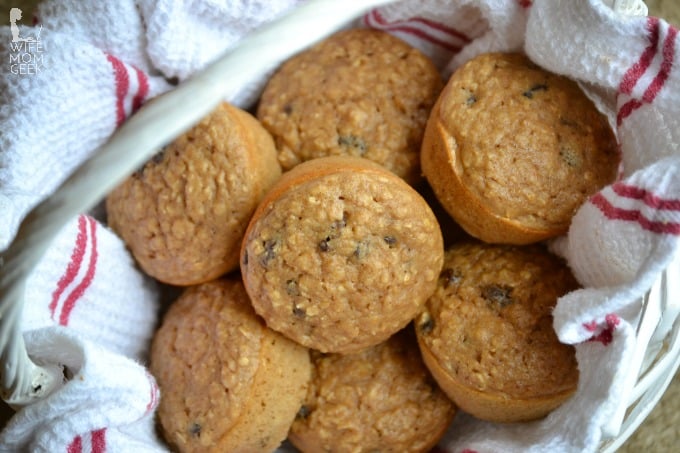 For more delicious recipes featuring raisins for National Raisin Week, visit a few of my favorite blogs:
For more yummy breakfast recipes from Wife Mom Geek, check out the posts below!
Hi! I'm Donella. Welcome to Glue Sticks and Gumdrops, where I blog about crafts for kids, kid-friendly recipes, and meals for families with a bit of parenting and party ideas sprinkled in. I am a mom to one amazing (and active) little boy, and I'm married to a deputy. As you can imagine, our lives are hectic, but sitting down to a family meal or making a craft together is our way of connecting with each other.
Latest posts by Donella Crigger (see all)