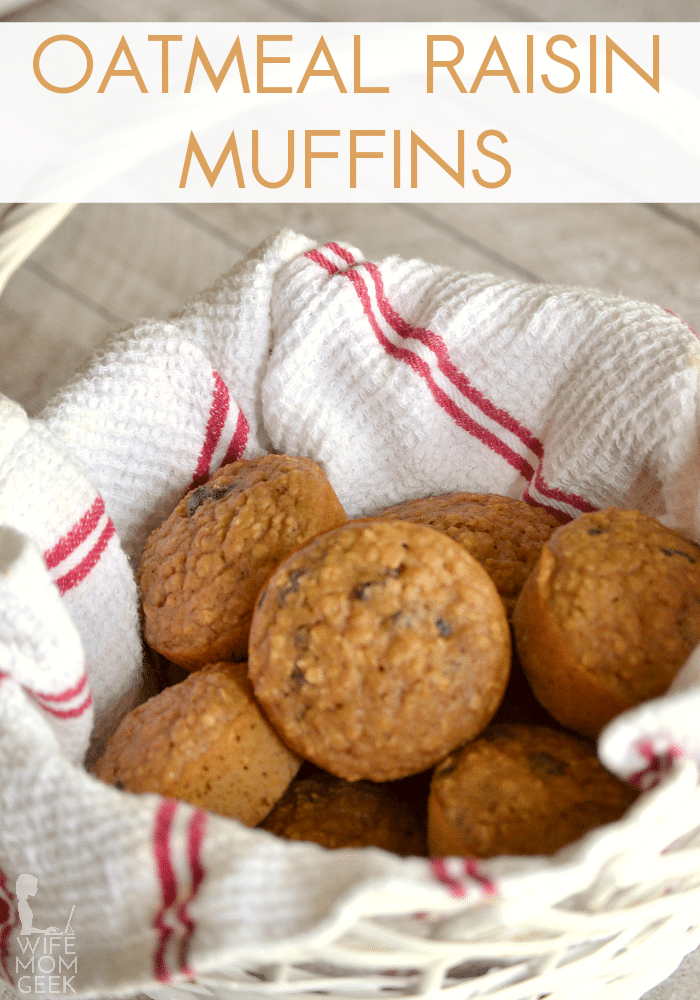 Muffins have been one of my favorite breakfasts for as long as I can remember. The smell of muffins baking reminds me of my mom… good memories! She made strawberry, banana and blueberry muffins most often, and my personal favorite is still blueberry. But, since I've grown up, I've come to enjoy other types of muffins, too. These oatmeal raisin muffins taste like a dense, moist oatmeal raisin cookie with a hint of maple flavor. My son and husband gobbled them up quickly. I hope you like them, too!
Now, here's the recipe: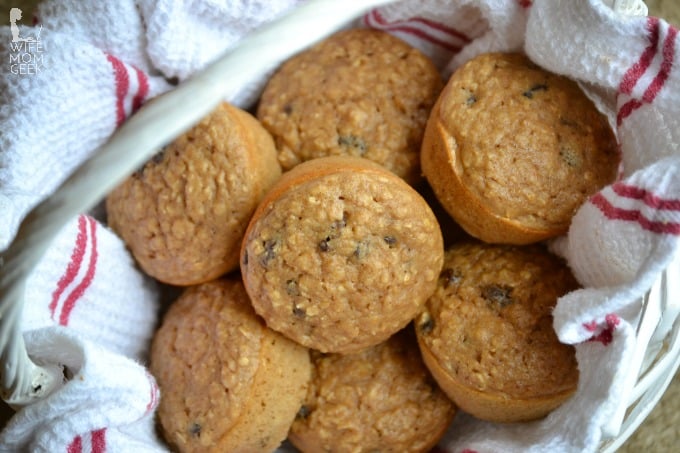 For more delicious recipes featuring raisins for National Raisin Week, visit a few of my favorite blogs:
For more yummy breakfast recipes from Wife Mom Geek, check out the posts below!