So many of us are busy and don't really have the time to spend a lot of time in the kitchen.  We want to make sure we feed our family a healthy meal though, so what do we do?
This quinoa and sausage stuffed zucchini meal will not take you a lot of time in the kitchen and will please every family member.  As a Mom, I like knowing my family is getting a good source of vegetables and protein in every mouthful.  This dish will give you that.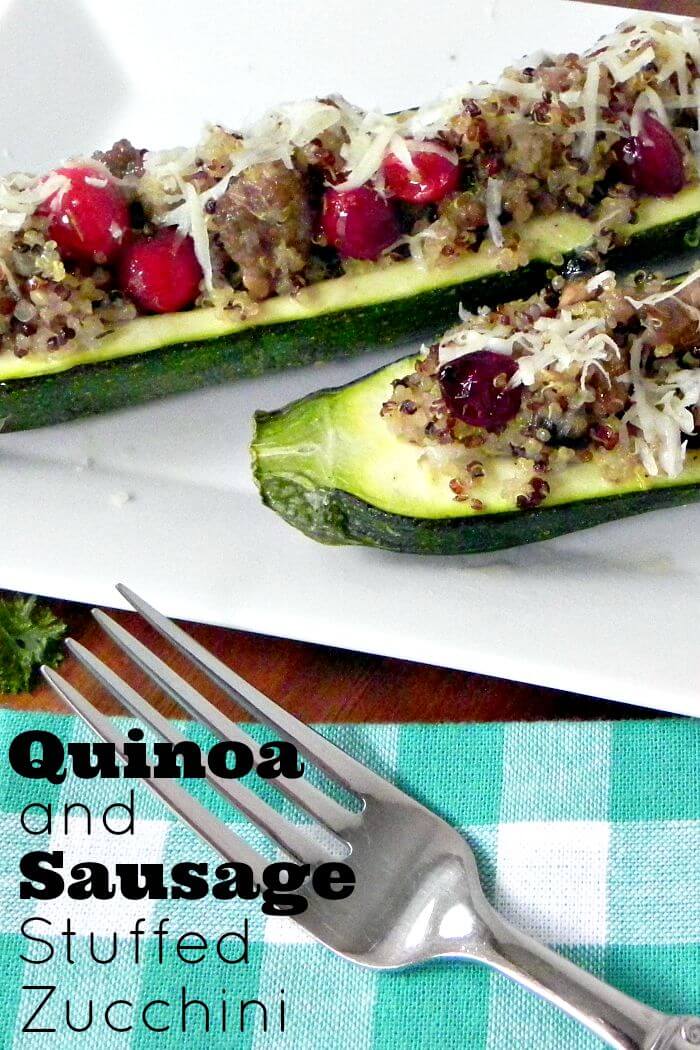 Quinoa is a great source of protein and many healthy vitamins.  I remember many years ago seeing this grain at a health food store and wondering what to do with it.  My daughter was a vegetarian and I was concerned about her protein intake, so I decided to give it a try.  The only thing I knew to do with it was to cook it and add a little butter and salt and pepper.
We loved it's nutty flavor and enjoyed  finding other recipes we could add it to.  I have substituted it for rice in a few of our favorite dishes.   My daughter, who now lives on her own, will cook up a big pot and add vegetables and tofu to the quinoa for a one pot dish.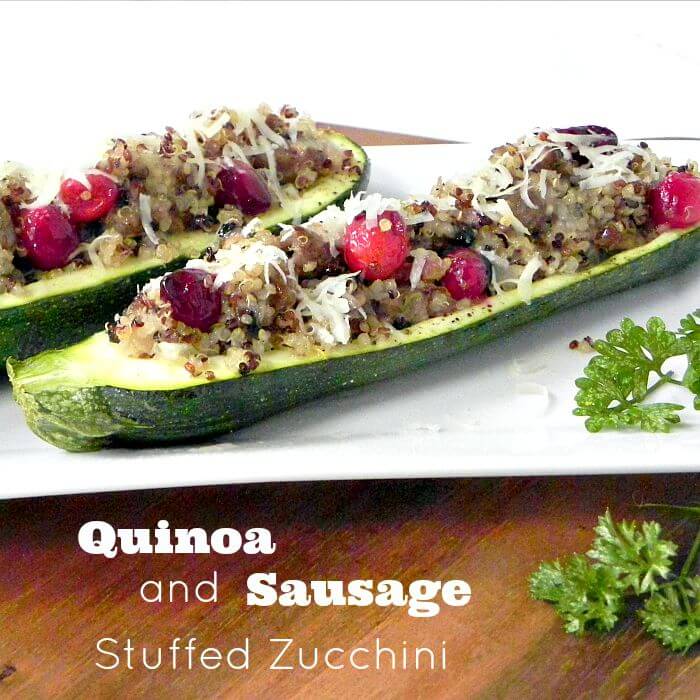 After stuffing the zucchini nice and full, I had some of the mixture left over.  I put it in a container and heated it up for lunch the next day.  It was delicious without the zucchini.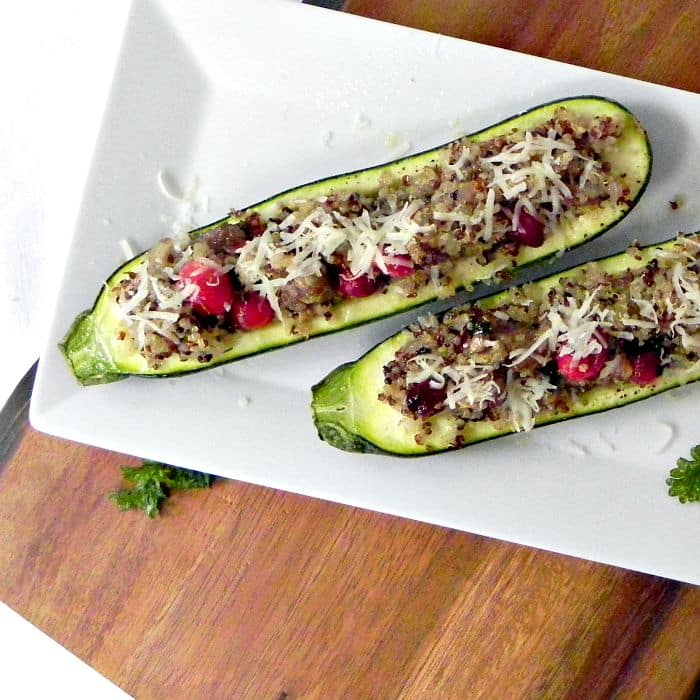 I hope this recipe helps you put a great tasting, healthy recipe on the table for your family.  I am sure they will love it.