If you're longing for snow when it's not in your forecast, make up a batch of this sensory snow dough for the kids. They'll love the glittery, fun texture!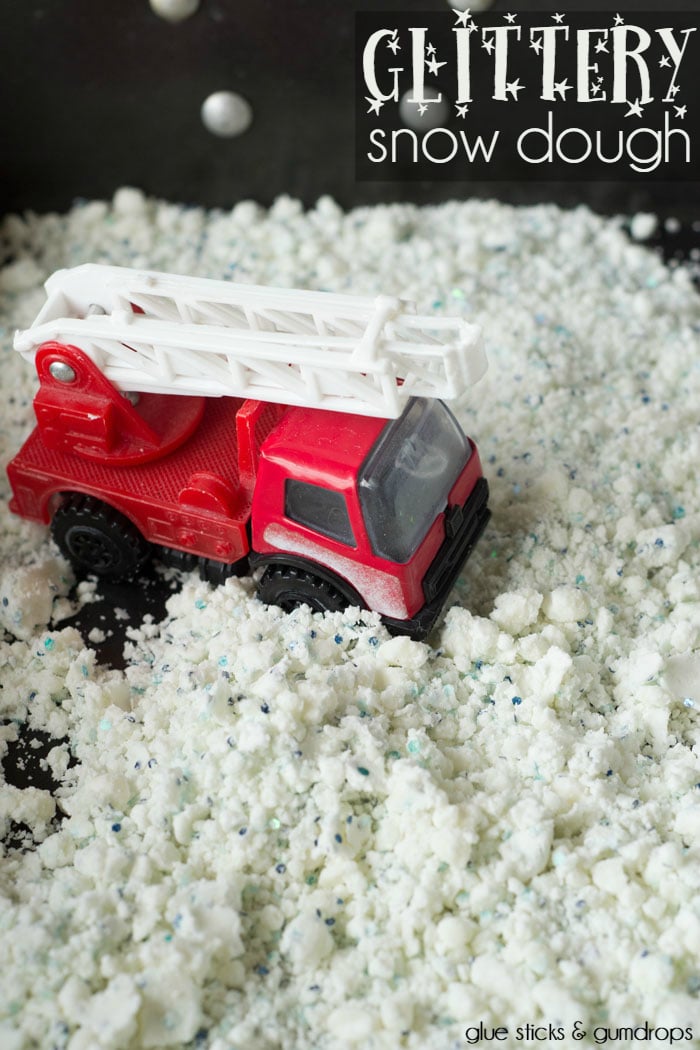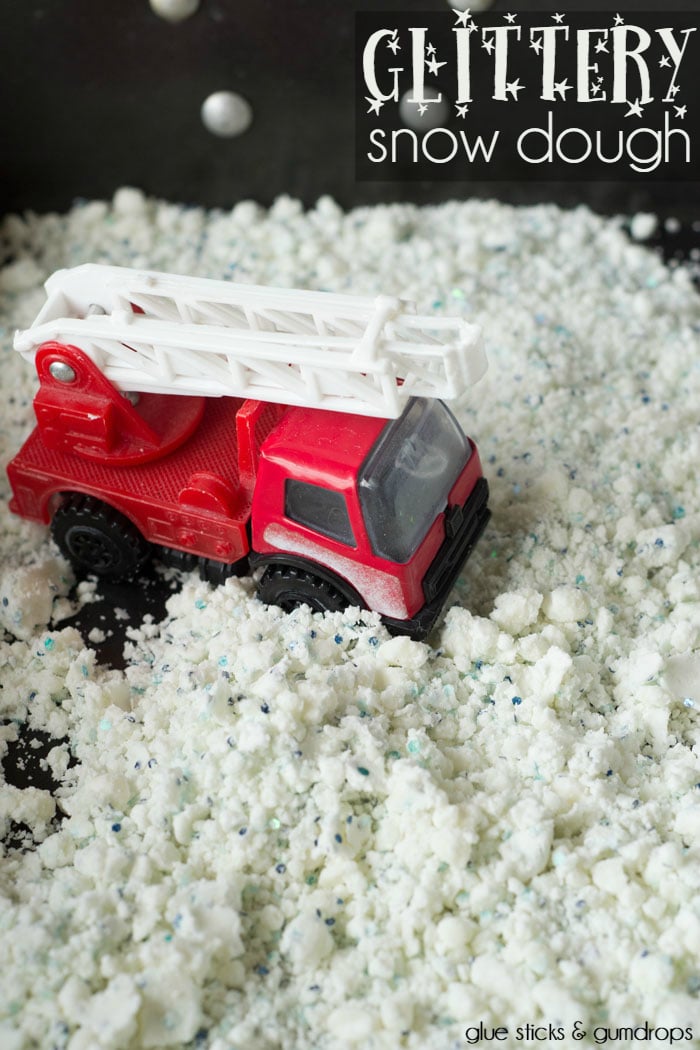 I first saw this recipe for snow dough on The Imagination Tree, and I knew that the kiddo would love playing with it. What is it about running your trucks and cars through something messy that's almost magical? And I was so right. He spent two days playing with the snow and would have used it even longer if our dog hadn't eaten it. Oops. She seriously ate almost all of it… corn starch, glitter and all. Don't worry, folks. She's fine.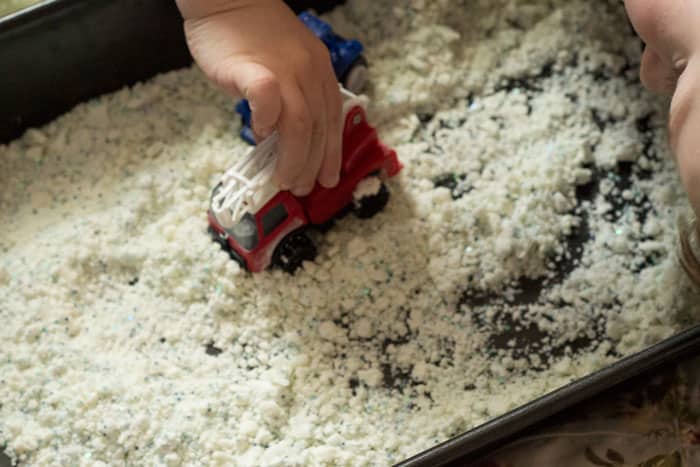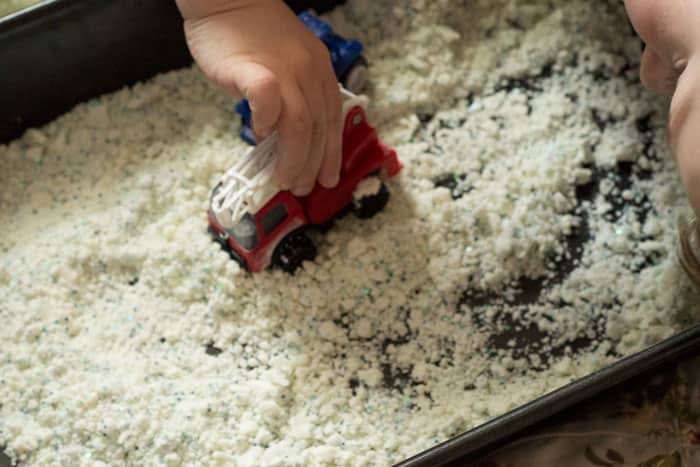 So let's get to the recipe. It's seriously so simple! But a word of warning… it is messy. Even though I spread out a huge blanket for the kiddo, he still managed to get corn starch and glitter in our carpet. So if you're afraid of the glitter hanging around for a few months in the carpet, skip the glitter. It'll still be just as fun.
Ingredients for Sensory Snow:
2 cups corn starch
3-4 tablespoons glitter
1/2 cup olive oil or other vegetable oil
Directions for Sensory Snow:
Add all ingredients to a large mixing bowl.
Using your hands, squish the corn starch, glitter and oil together until it has the consistency of cloud dough. If your sensory snow feels too wet, add more cornstarch. If it's still too powdery, add more oil.
See? Easy peasy. I recommend putting it in the fridge for a while just to give it the feel of snow, especially if you're using it in a weather-related lesson for the kids. But you don't have to… It's fun warm, too.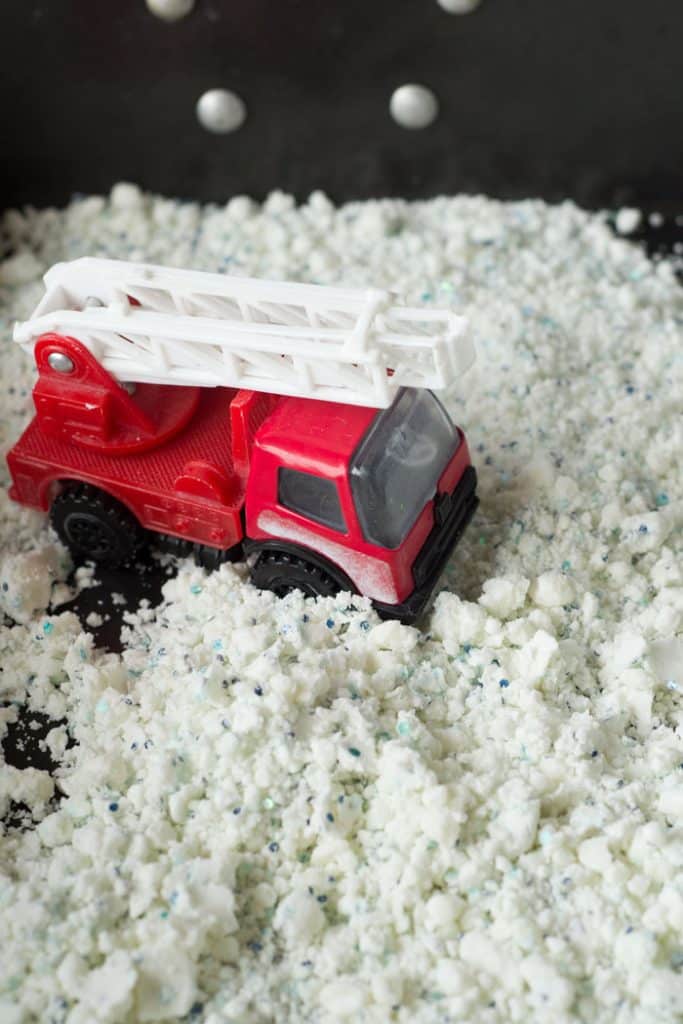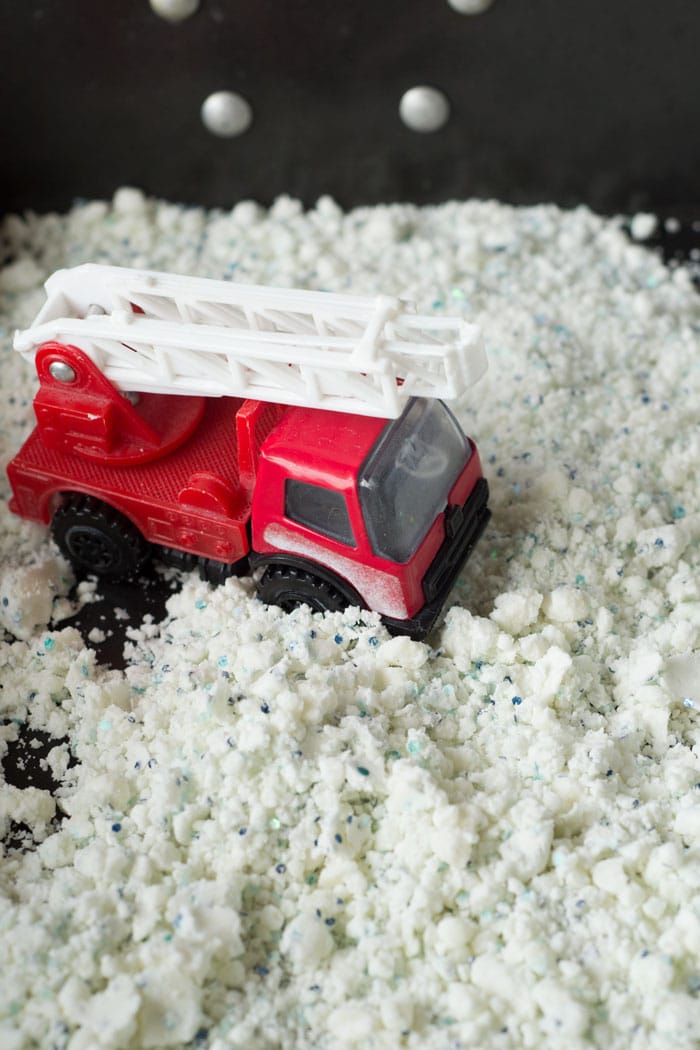 Find even more indoor winter activities with our Snowman Sensory Activities post. You don't have to have real snow to build a snowman!